R e n o v a t i o n J o u r n a l 18
~ Sheep, Scouts and Some more... ~
Q1/ 2 0 2 2/February
2018: Prelude (Part 1) - Prelude (Part 2)
2020: Part 3 ~ Part 4 ~ Part 5 ~ Part 6 ~ Part 7
2021: Part 8a ~ Part 8b ~ Part 8c ~ Part 9 ~ Part 10 ~ Part 11 ~ Part 12 ~ Part 13 ~ Part 14 ~ Part 15
2022: Part 16 ~ Part 17 ~ Part 18 ~ Part 19 ~ Part 20 ~ Part 21 ~ Part 22 ~ Part 23 ~ Part 24 ~ Part 25 ~ Part 26 ~ Part 27 ~ Part 28
2023:
Chapter 30 ~ Vineyard Watchtower
Chapter 31 ~ Animals in the Forest
~~~
Chapter 18.1 ~ The Sheep are back again
February 2022
Now that the renovation is coming to an end, and all vegetation is almost ready, the Preiserlein can also take up their original or even new place.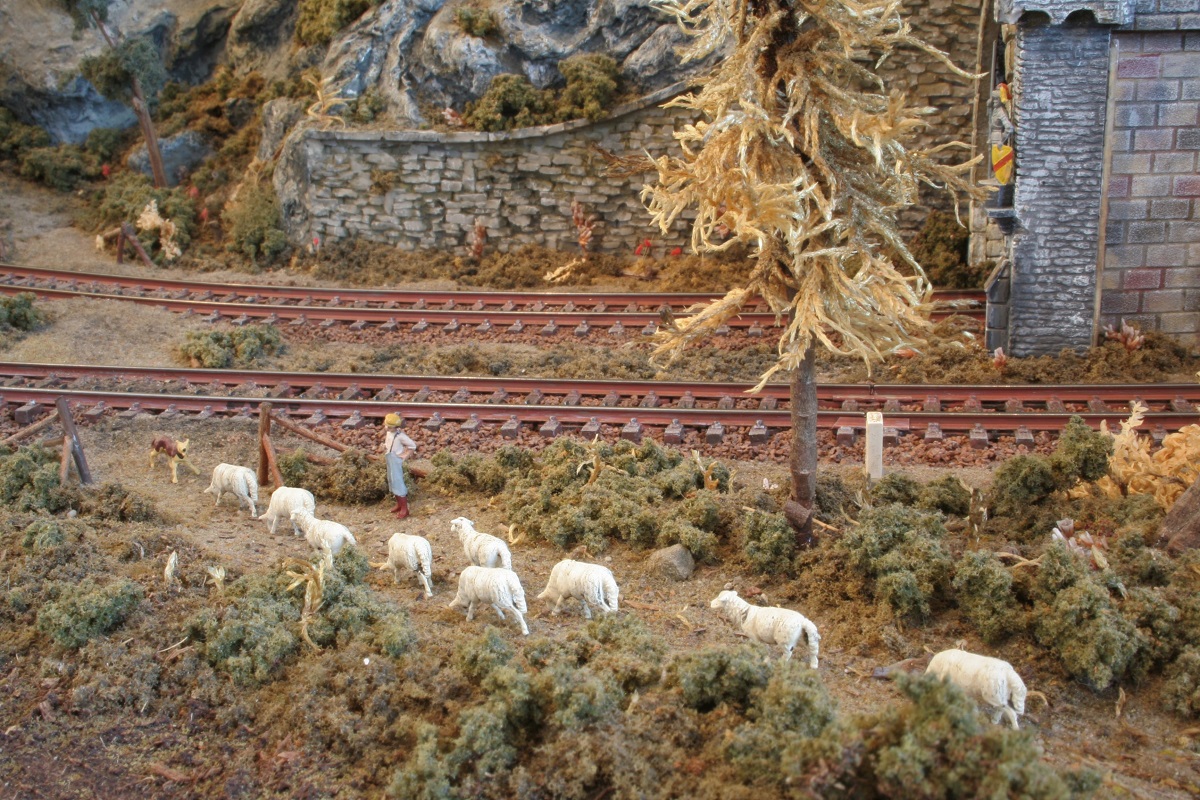 19.11.2007
Since the Cochemer Bahn was created, there were sheep in the front.
For one reason or another, I never glued them to the layout.
Which meant that with some regularity one or more sheep were knocked over.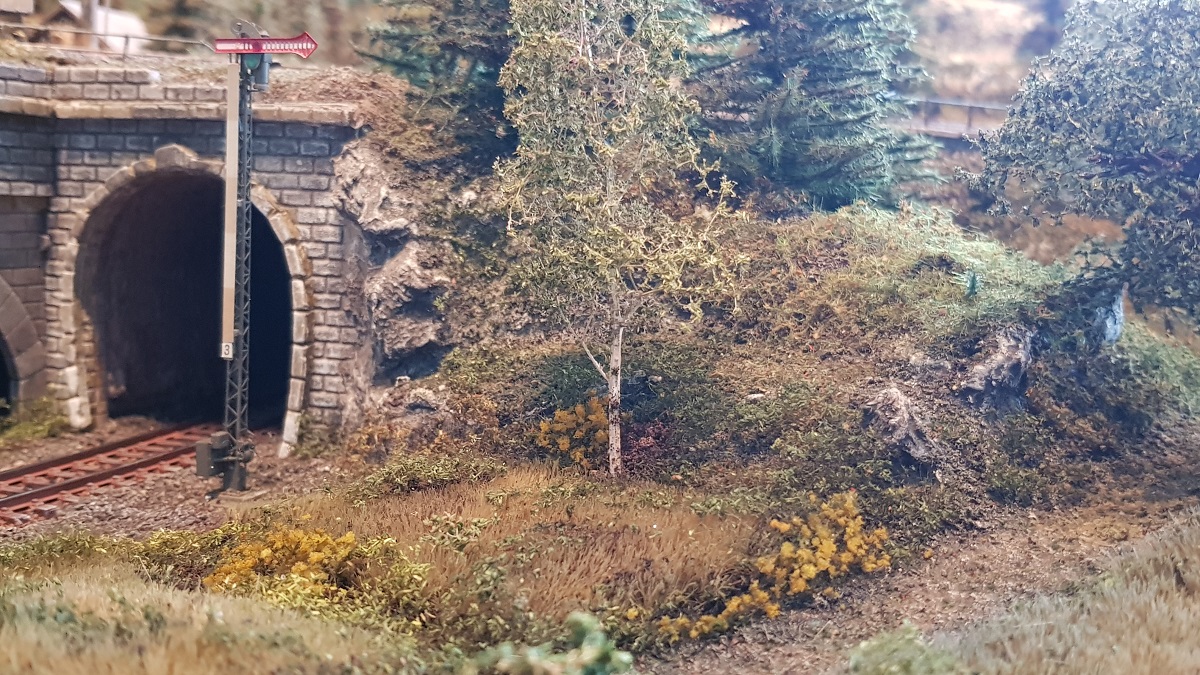 The sheep could only return when nature was ready...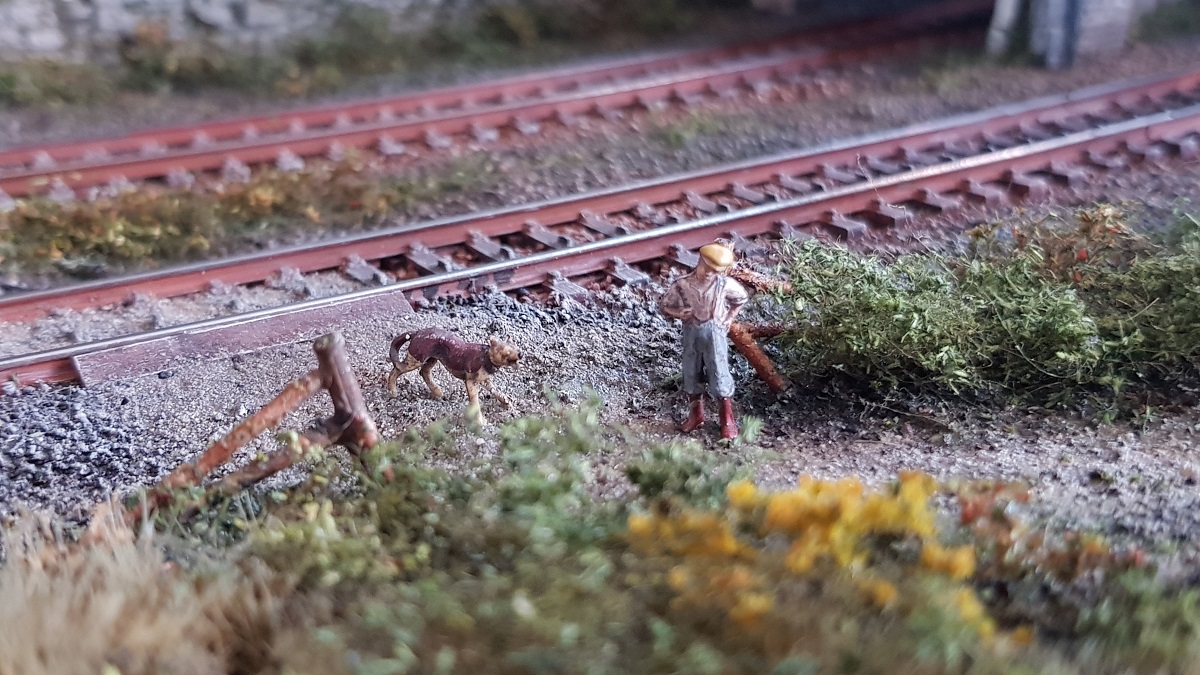 The boy and his dog were back in January...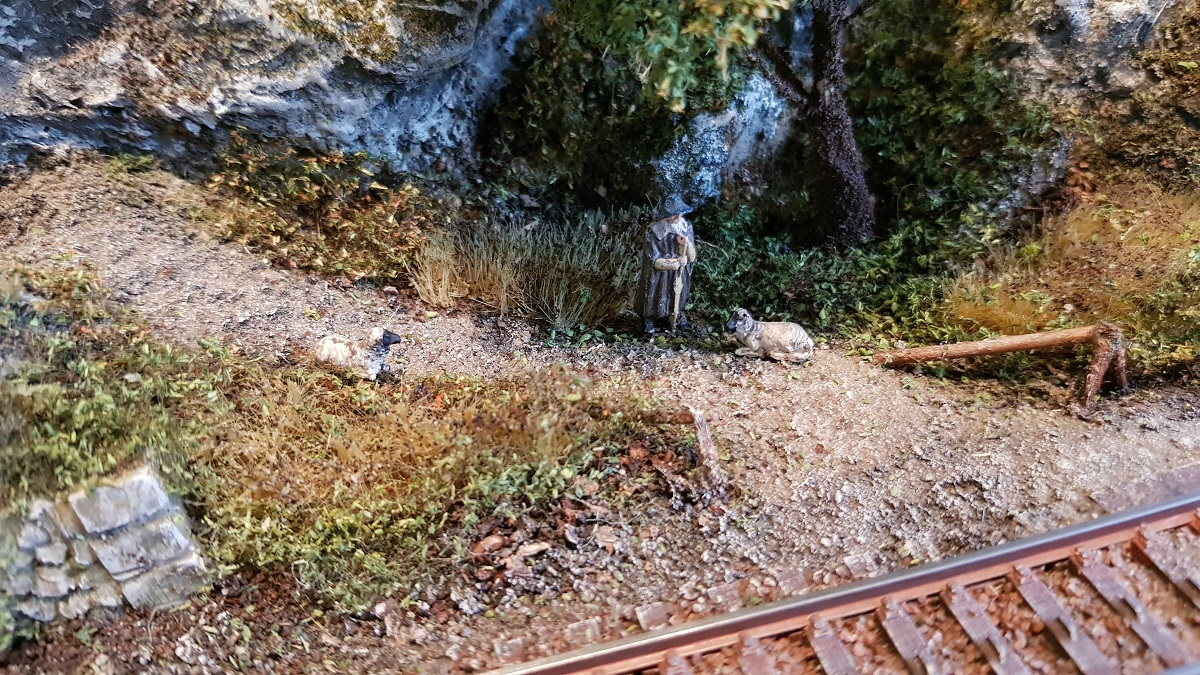 ... as was the shepherd, be it on a new spot now.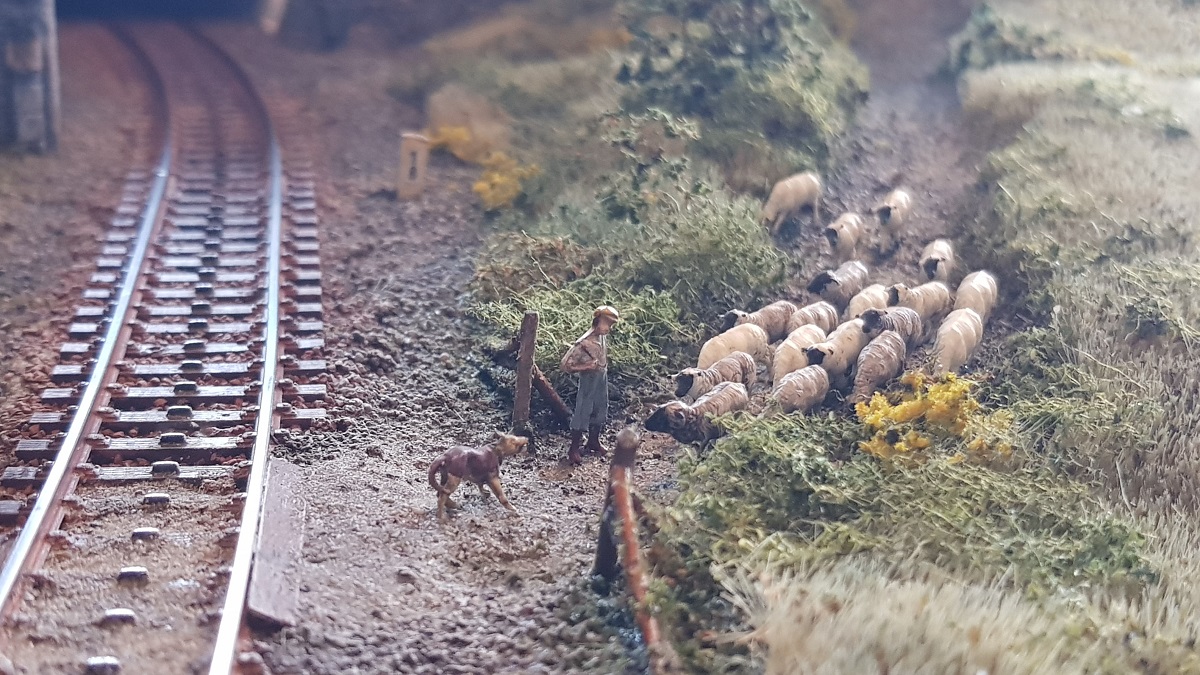 Here's my own (old) flock, but the sheep breed has changed into Walliser Schwarznasenschaf, after an idea of Geke van Petegem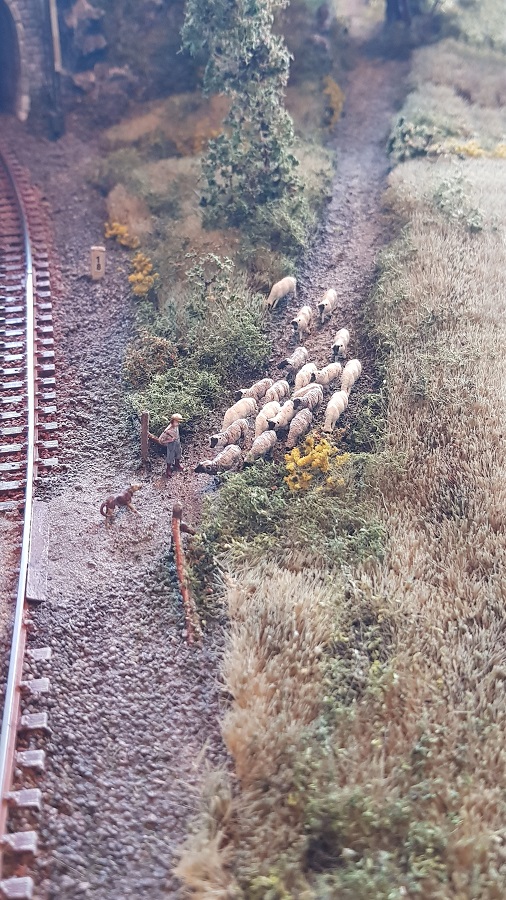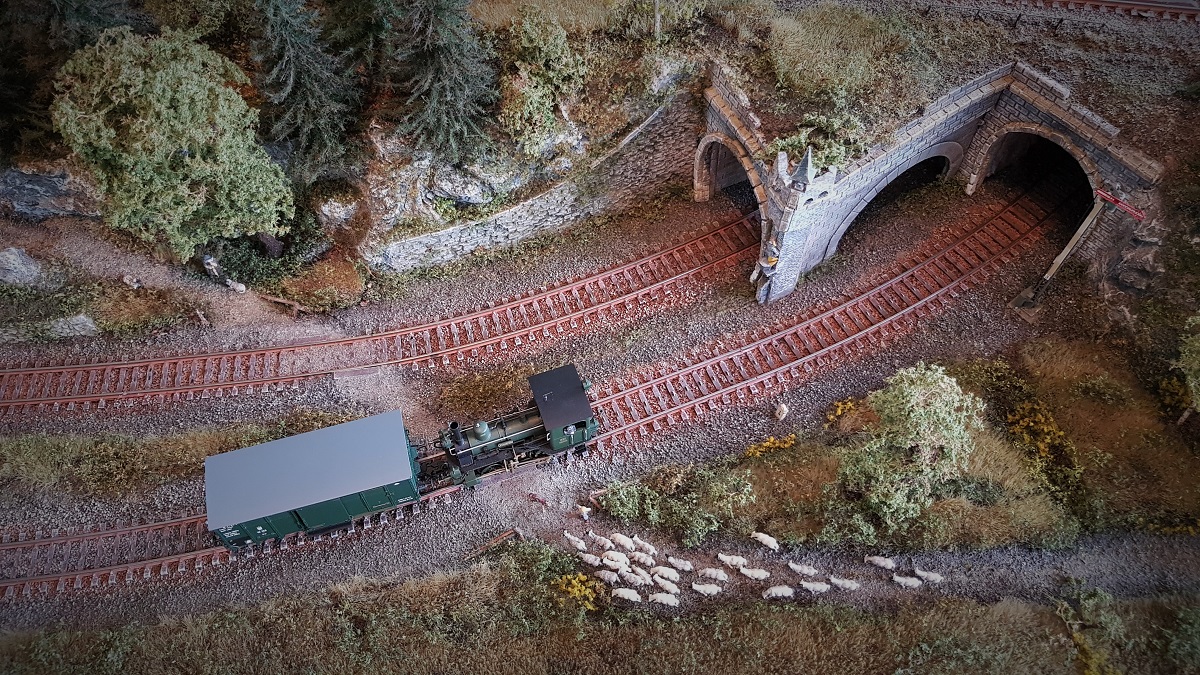 My flock was extended with 8 Walliser sheepfrom Geke. They're in the back of the flock.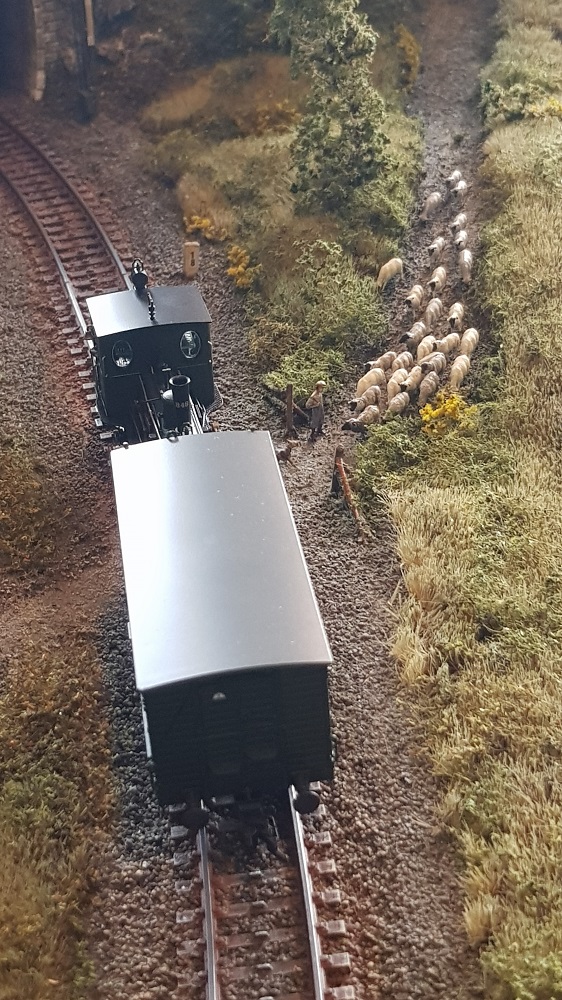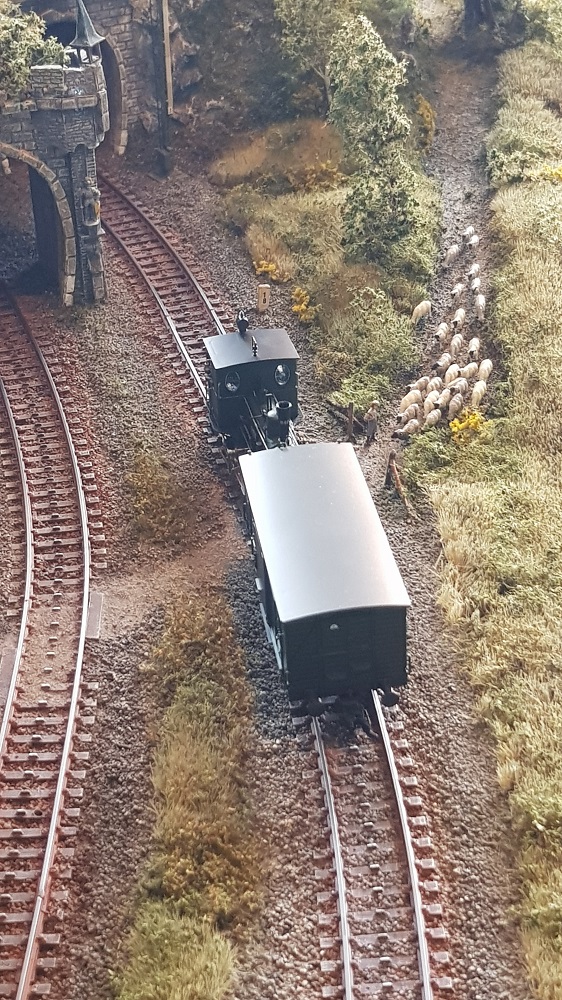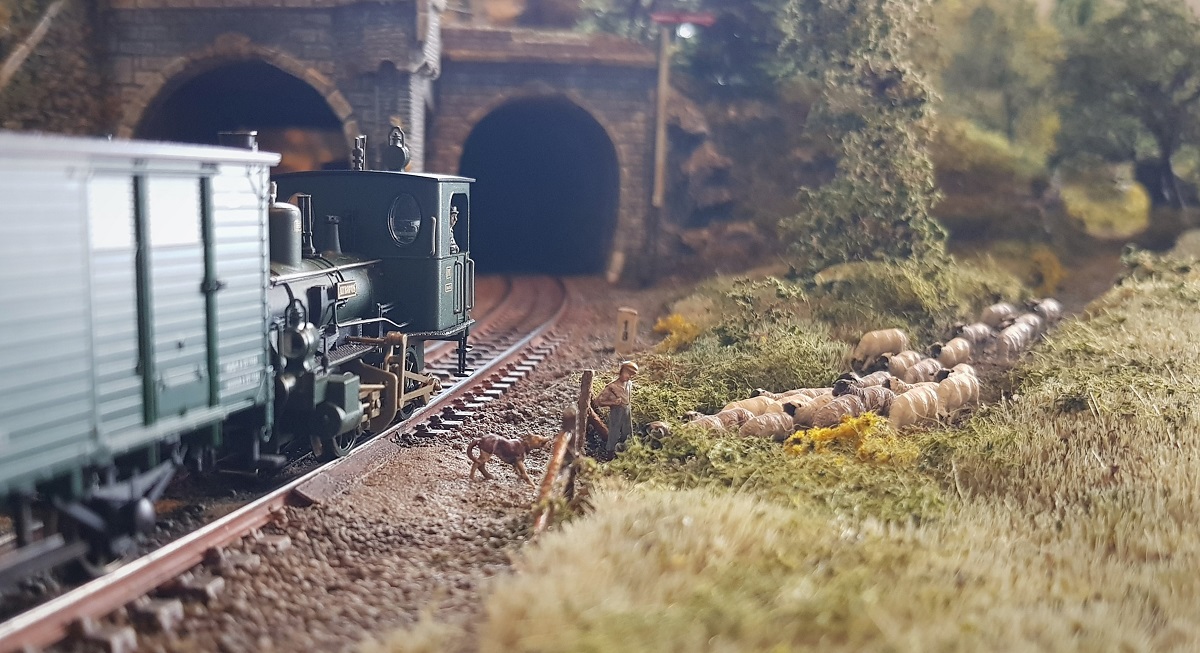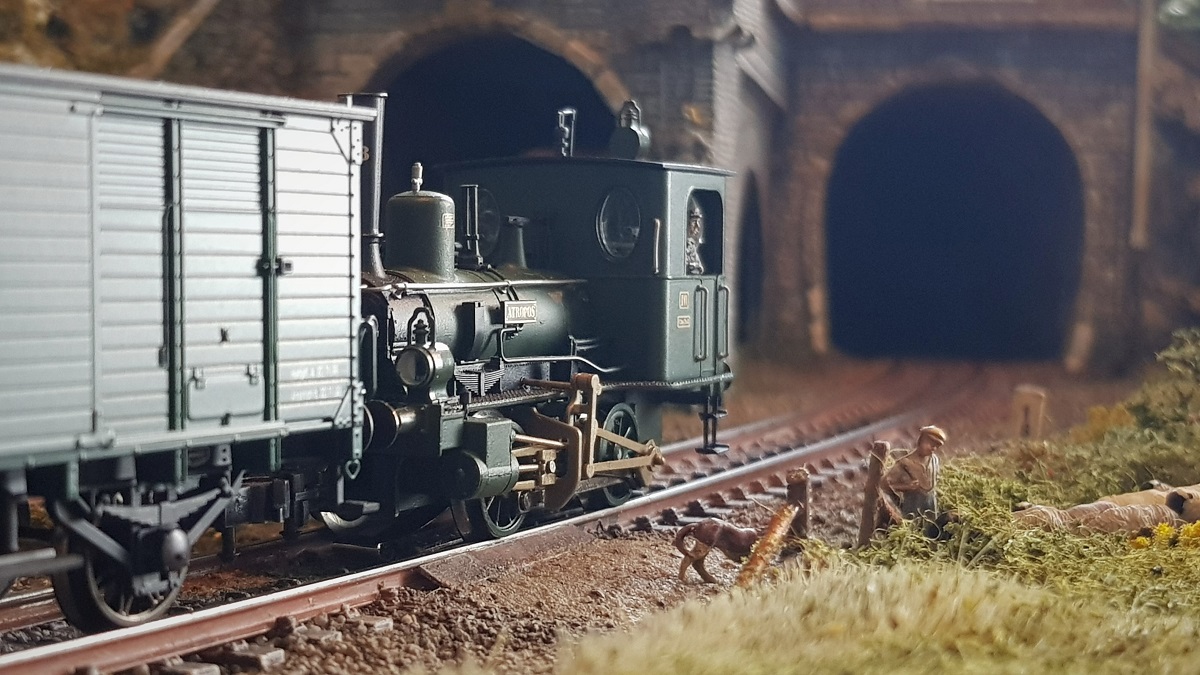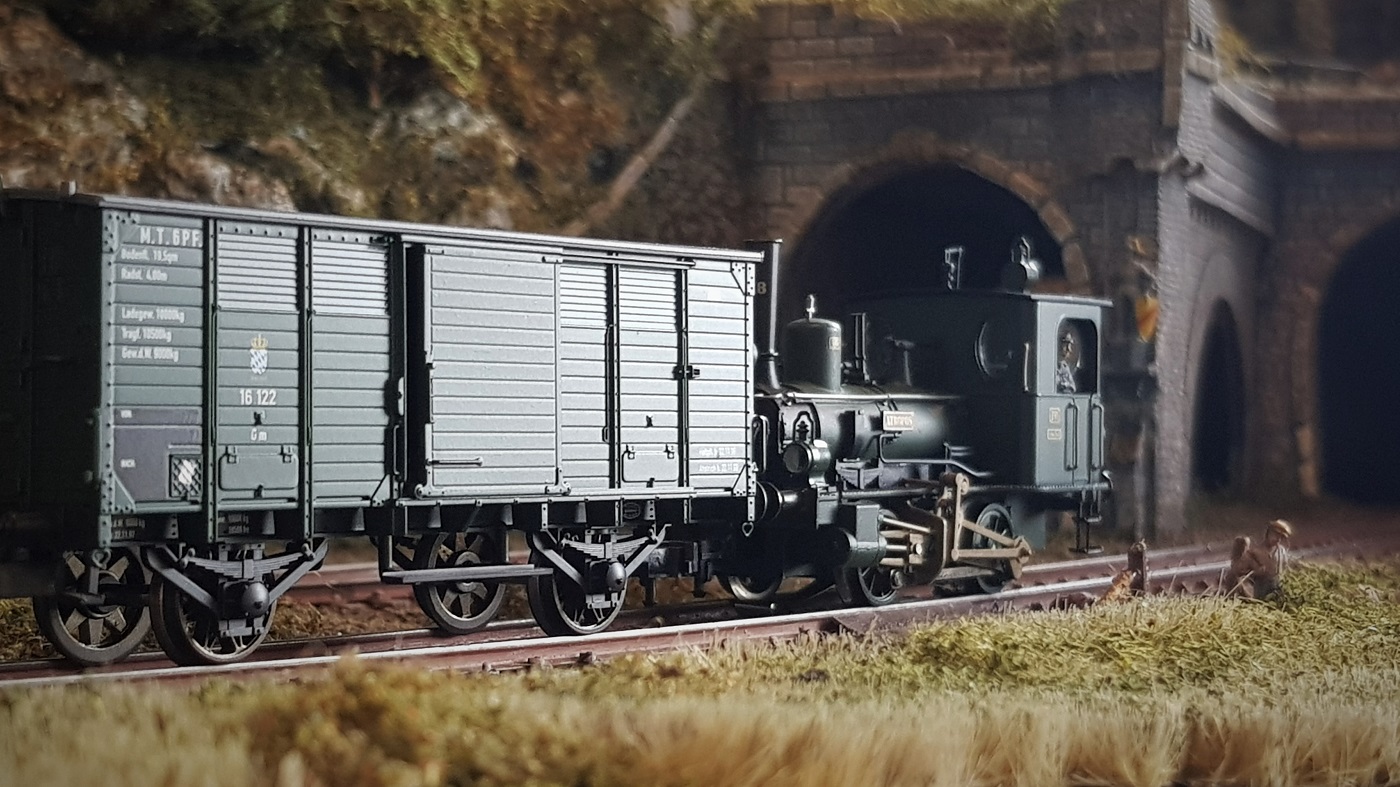 5.2.2022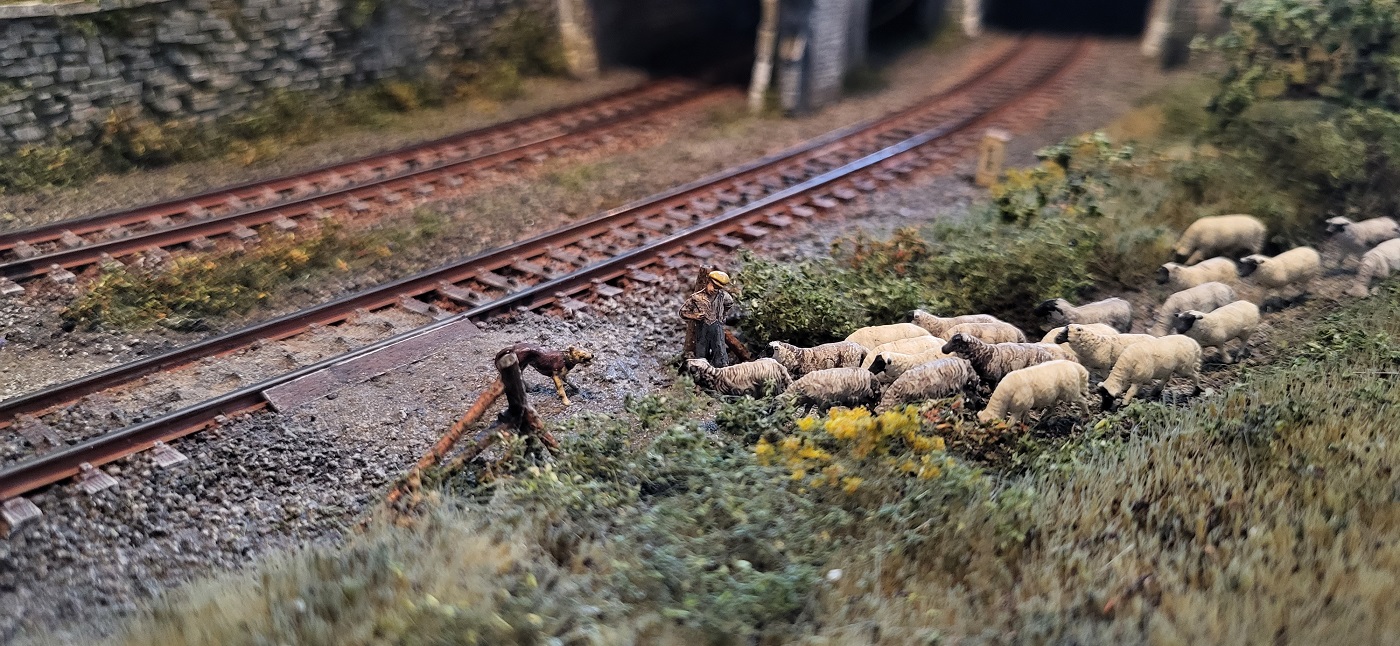 17.9.2023
~~~
Chapter 18.2 ~ The scouts are back as well...
In the old days, these scouts stood on the platform waiting for the train that would take them deep into Germany,
to spend their holidays there, trekking through the fields and forests around the Cochemer Burg.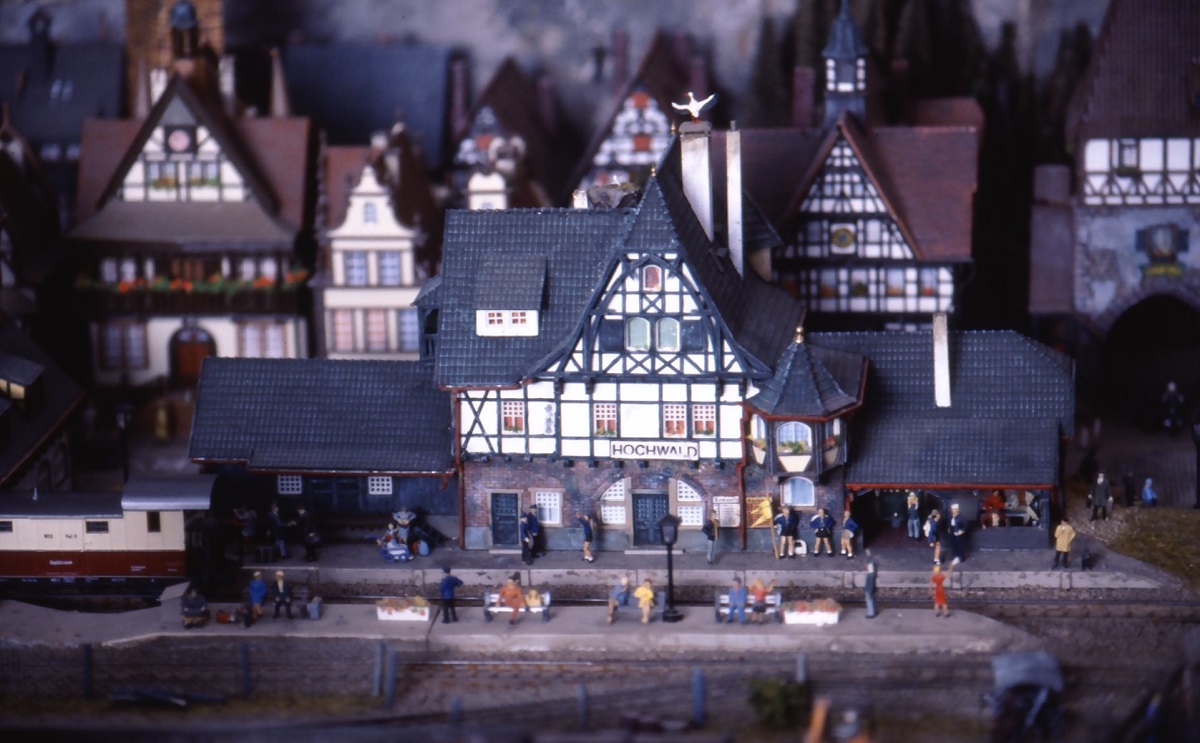 This town was located along the track that was part of my father's model railroad layout in the 1980s.
It took these scouts some 40 years to arrive, but here they are!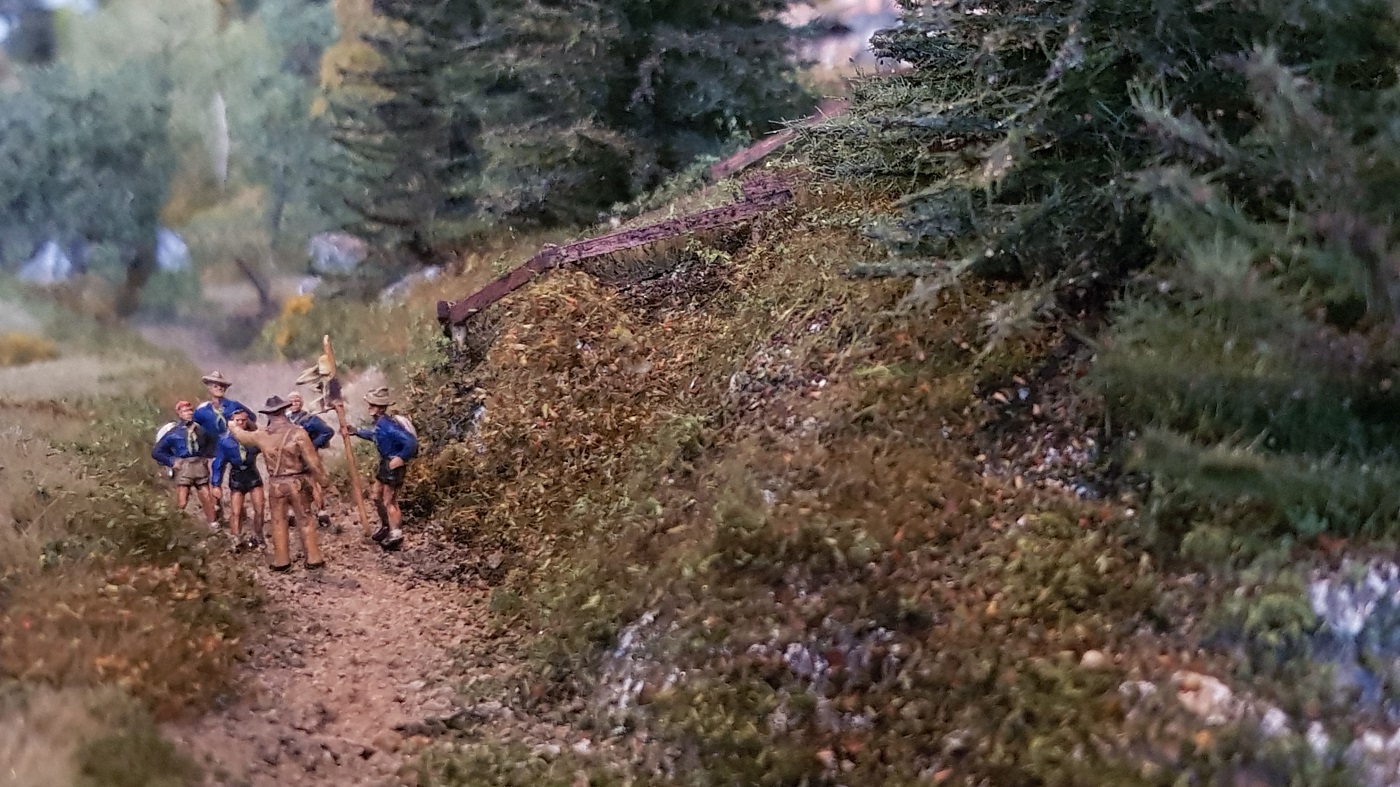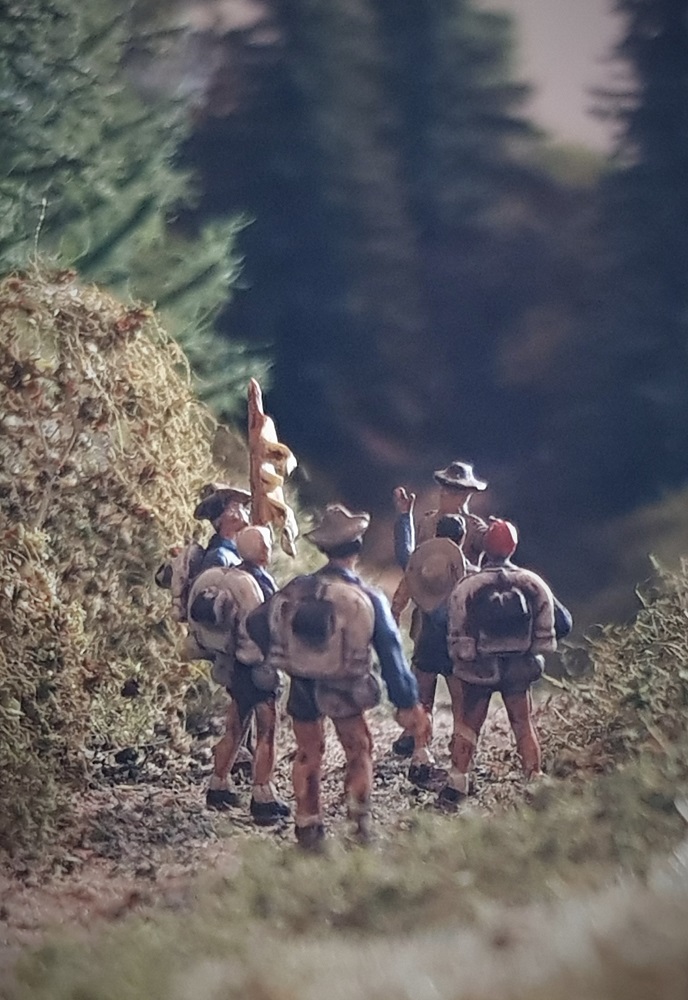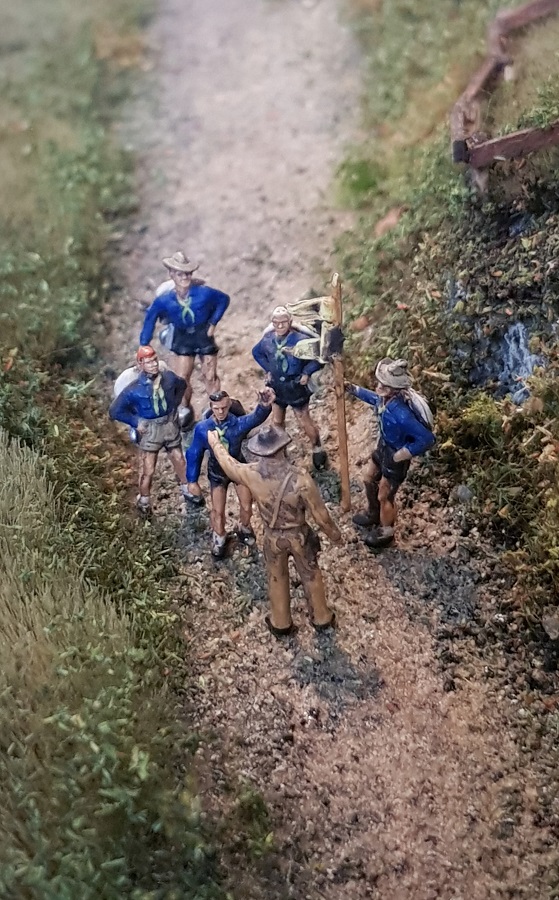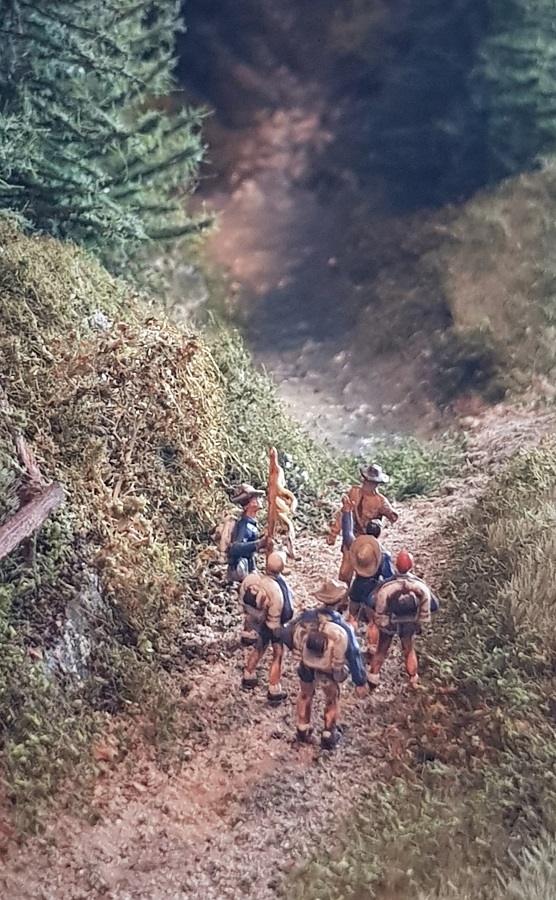 In the afternoon, after a pretty muddy track, these scouts wanted to clean and refresh themselves in the inviting forest lake ahead.
I reckon they planned a skinnydip, which was not uncommon in the 1920's. Only women wore bathing suits in those days.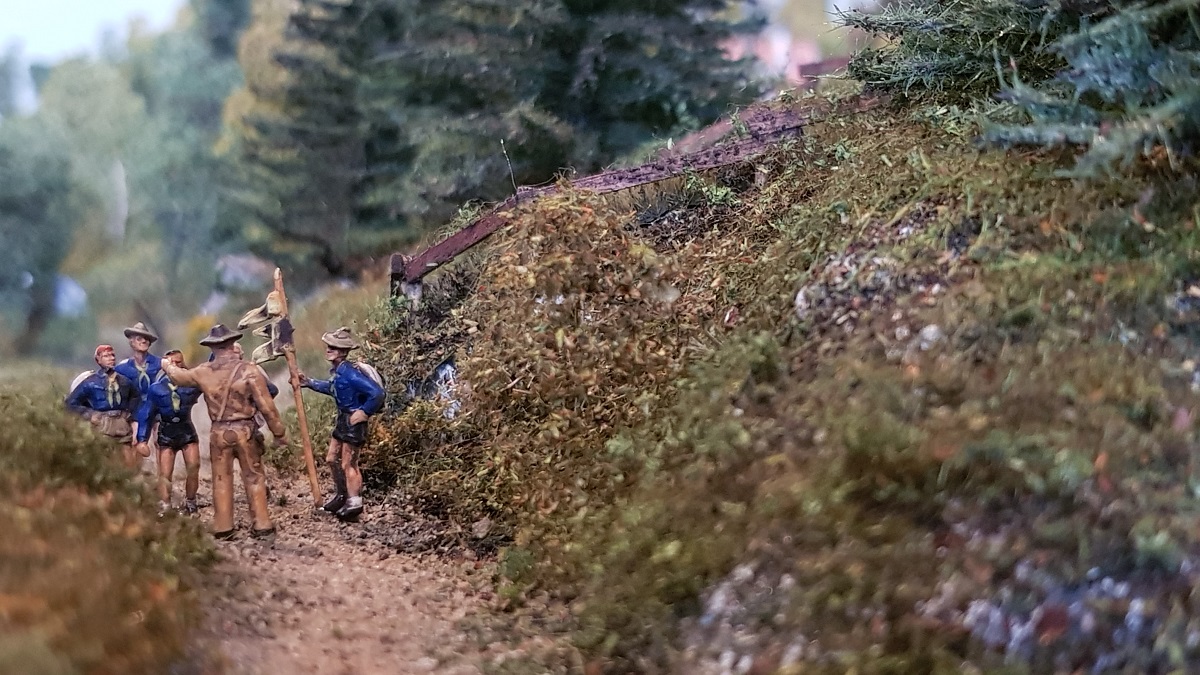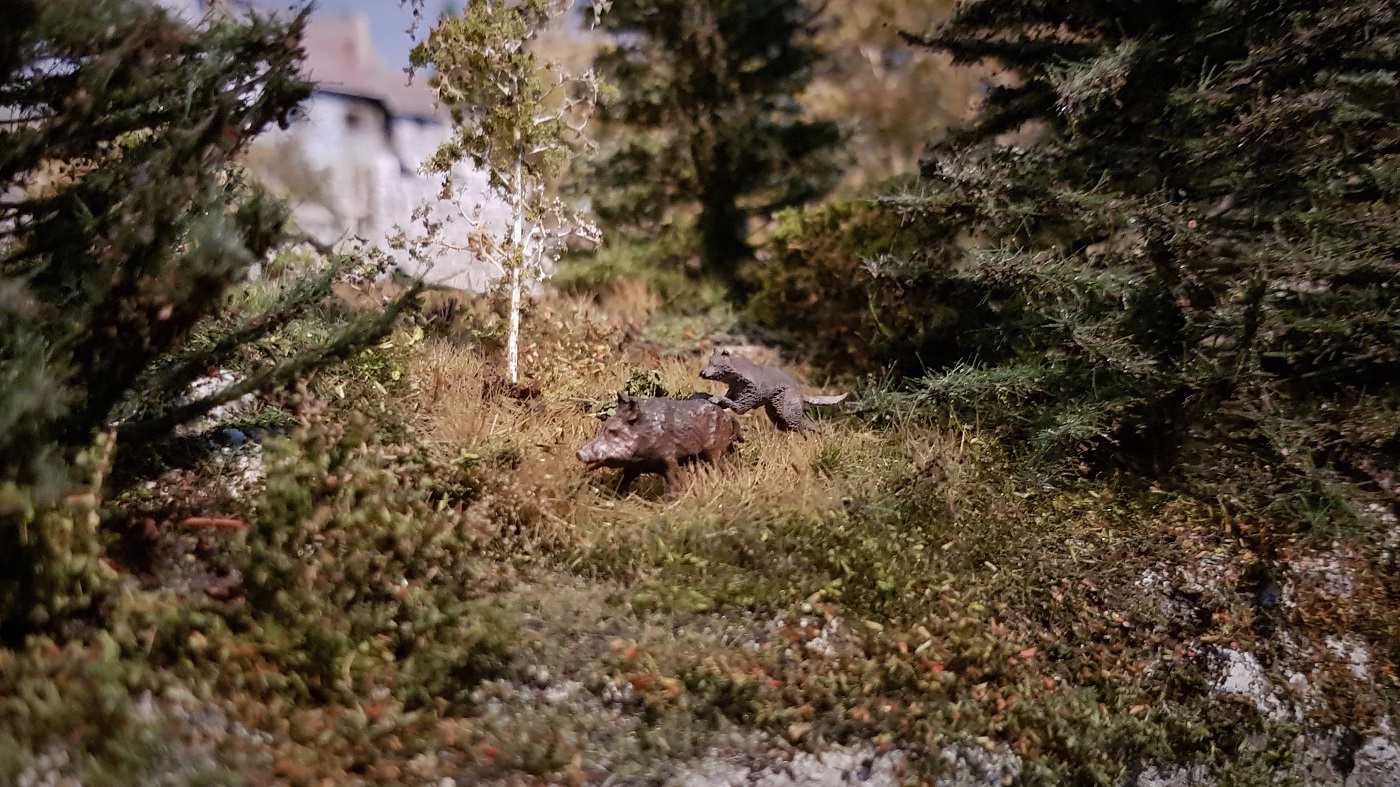 However, a ranger wants to send them back, because wolves have been spotted in the area.
But they can't just be brushed off. How it ends...?!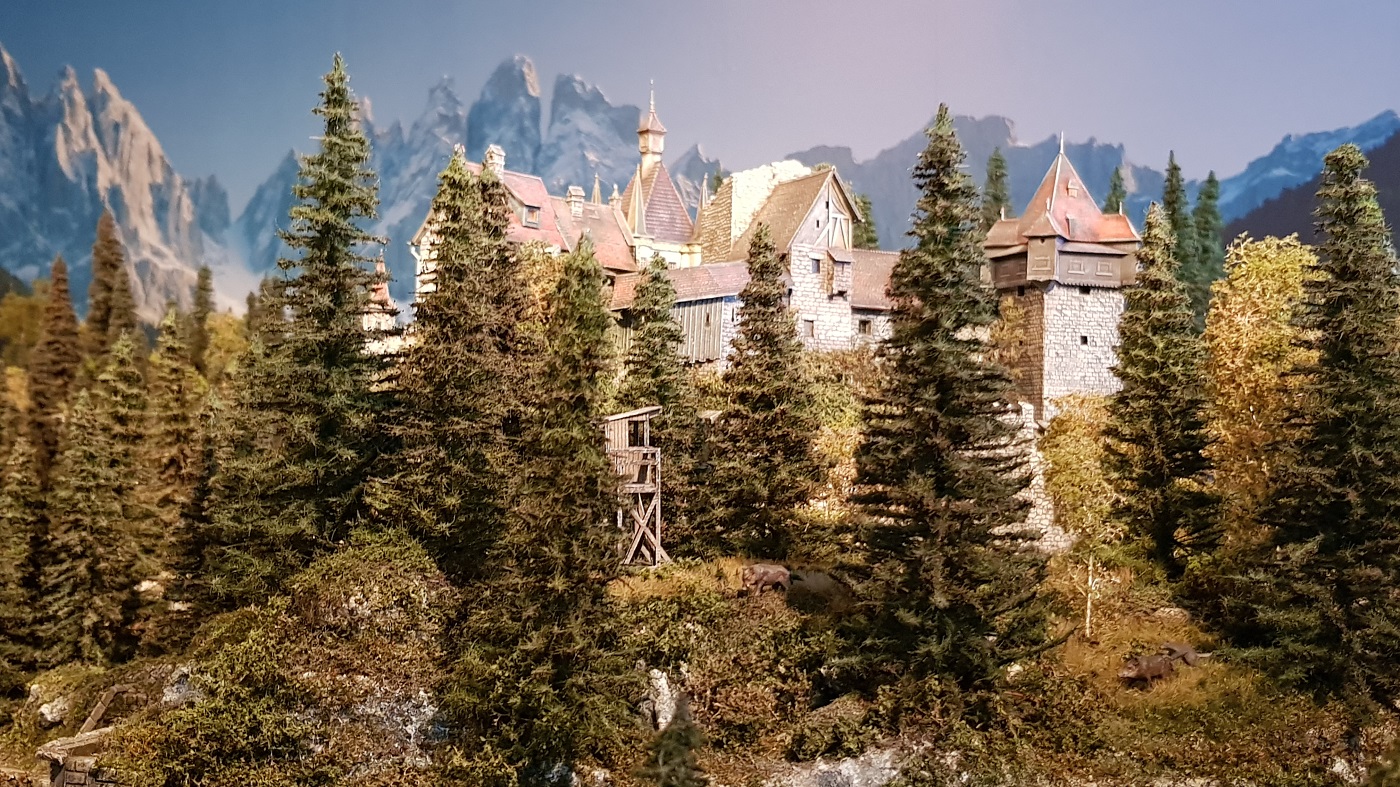 ~~~
Chapter 18.3 ~ Sankt Florian
A wall decoration
A small decoration was still waiting to be put in place. It's a statue of St. Florian.
The bare wall of the Lindau Town Hall seemed the right place to me.
In the absence of a suitable niche, I made a small frame around it.
An extra layer of lasur makes the beautiful contours stand out even better.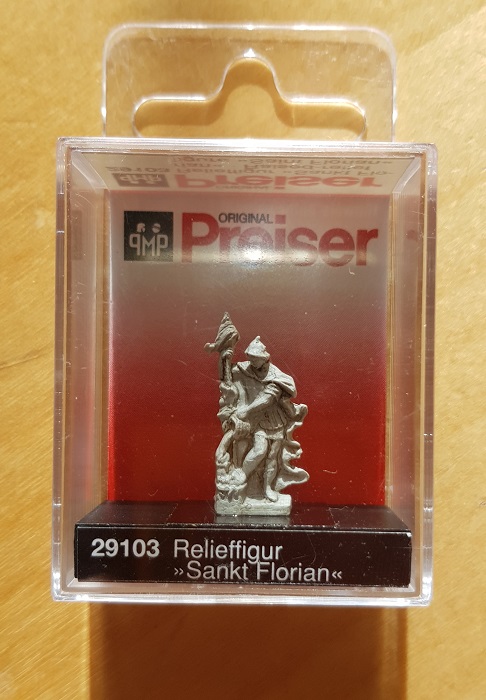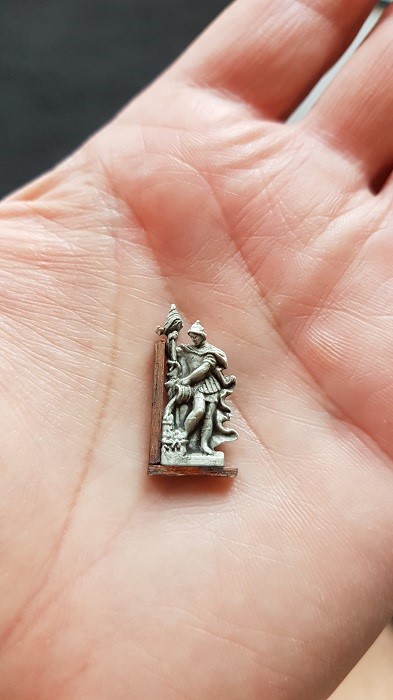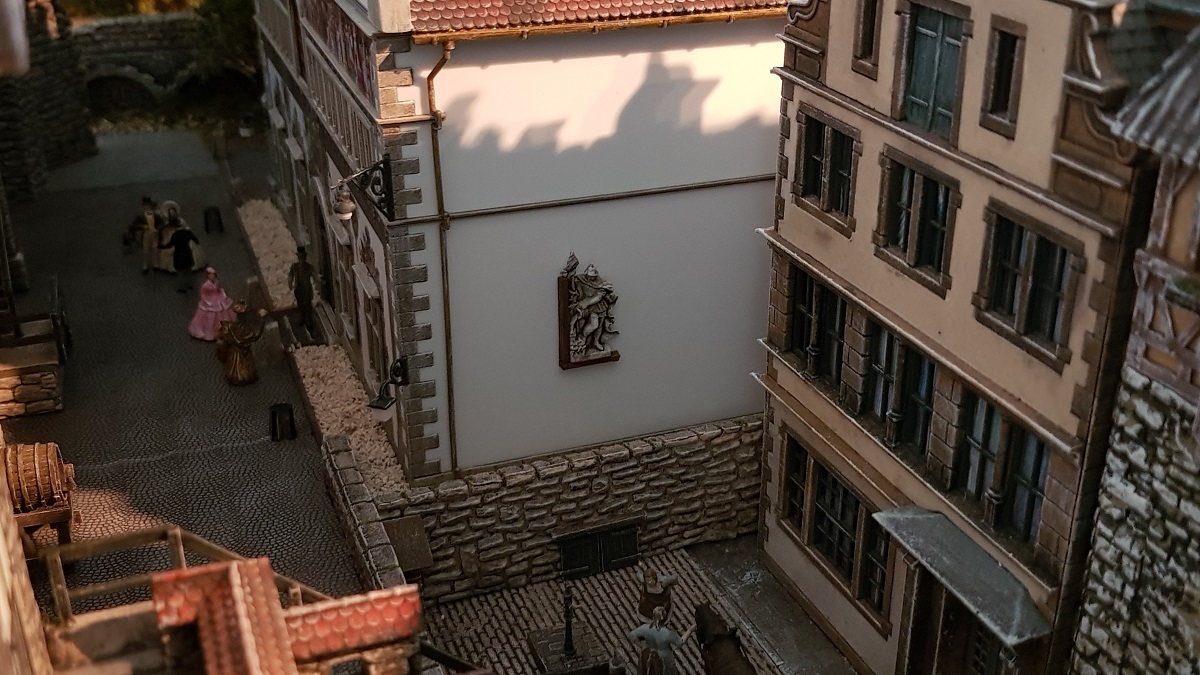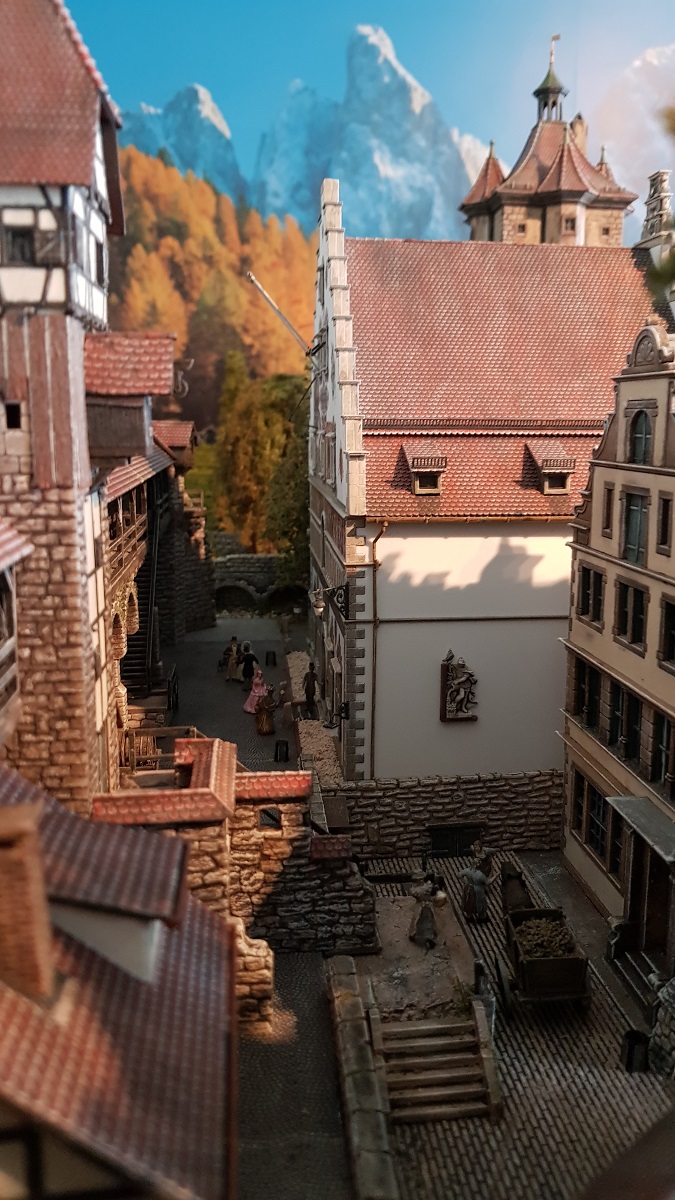 ~~~
Chapter 18.4 ~ Rüben im Garten
About sugar beets and turnips
The station keeper and his wife have a small vegetable garden under the city wall.
This year there are sugar beets...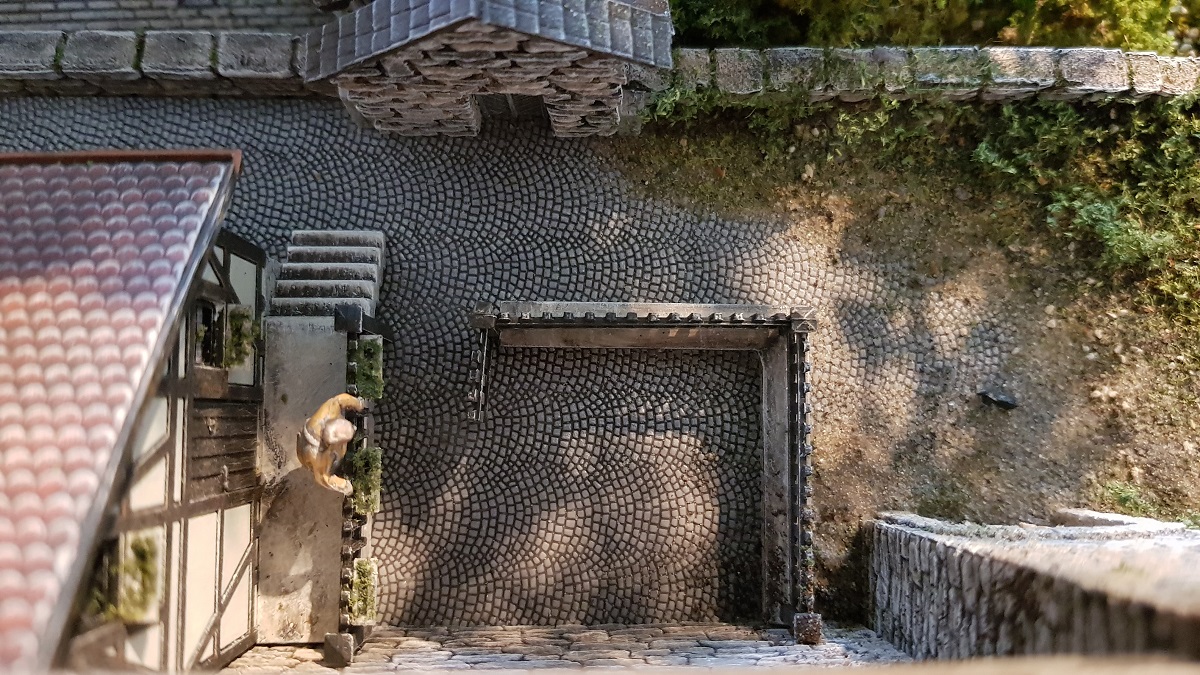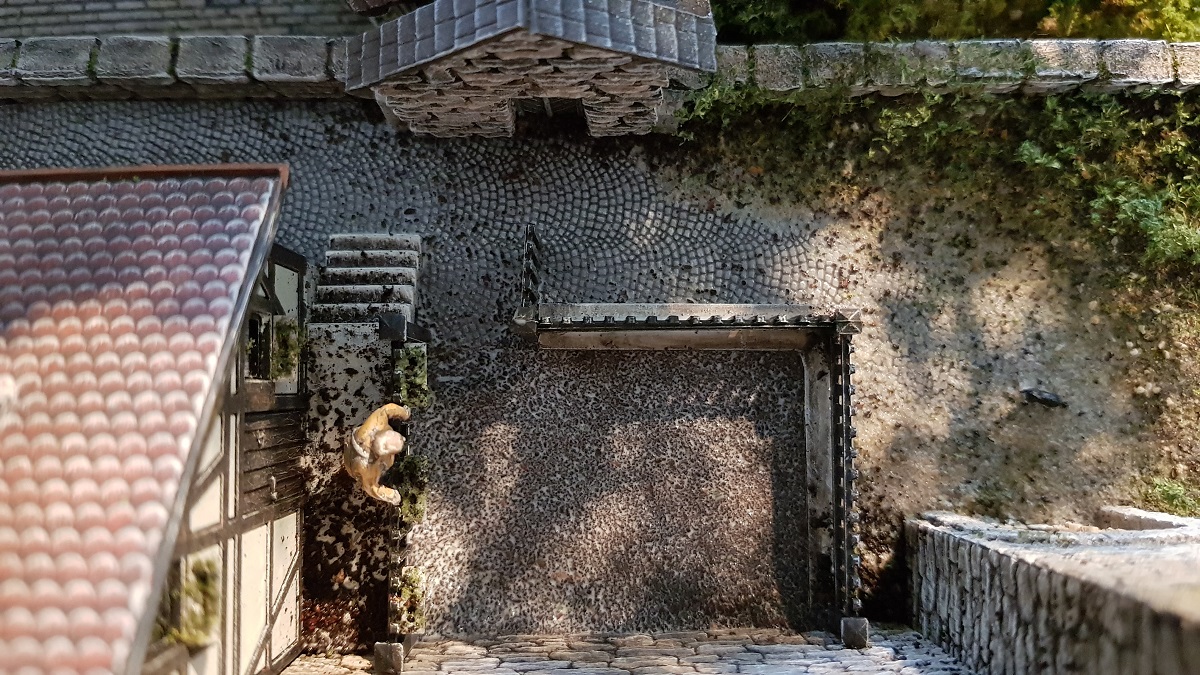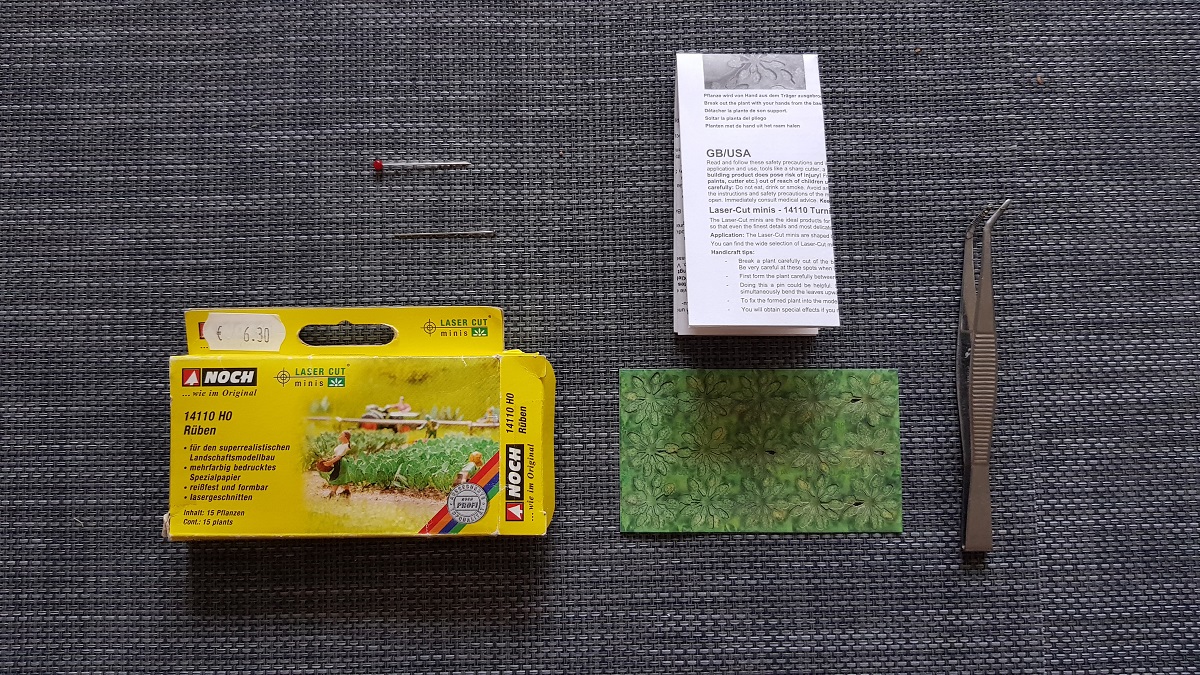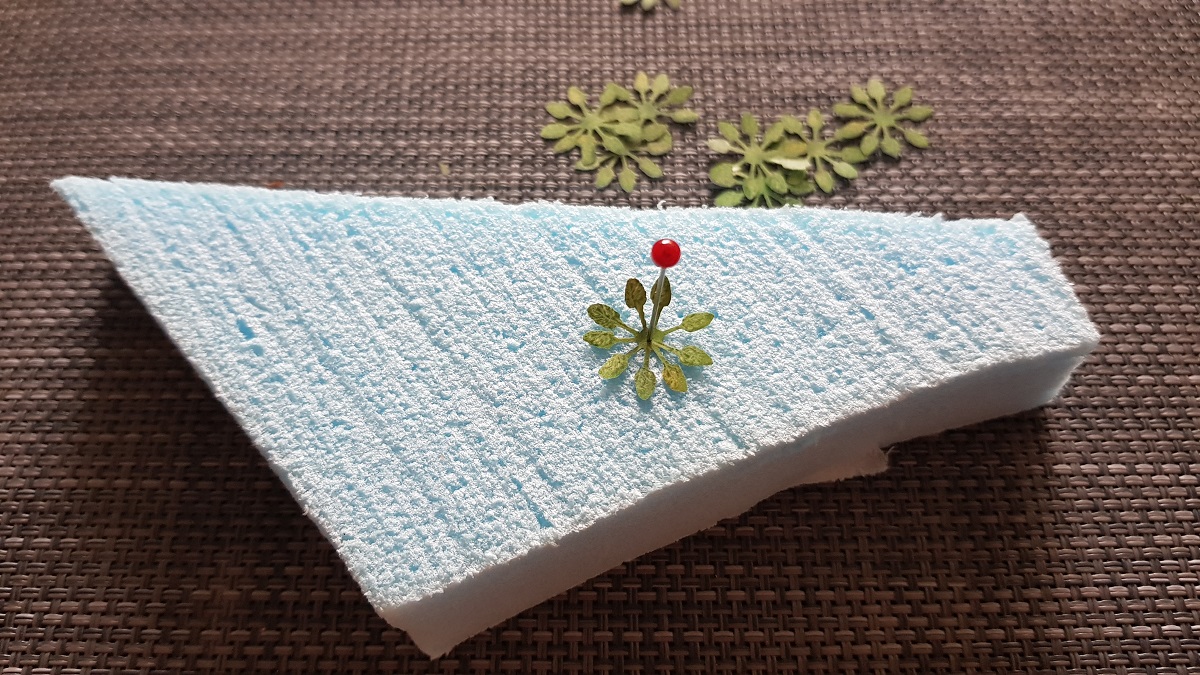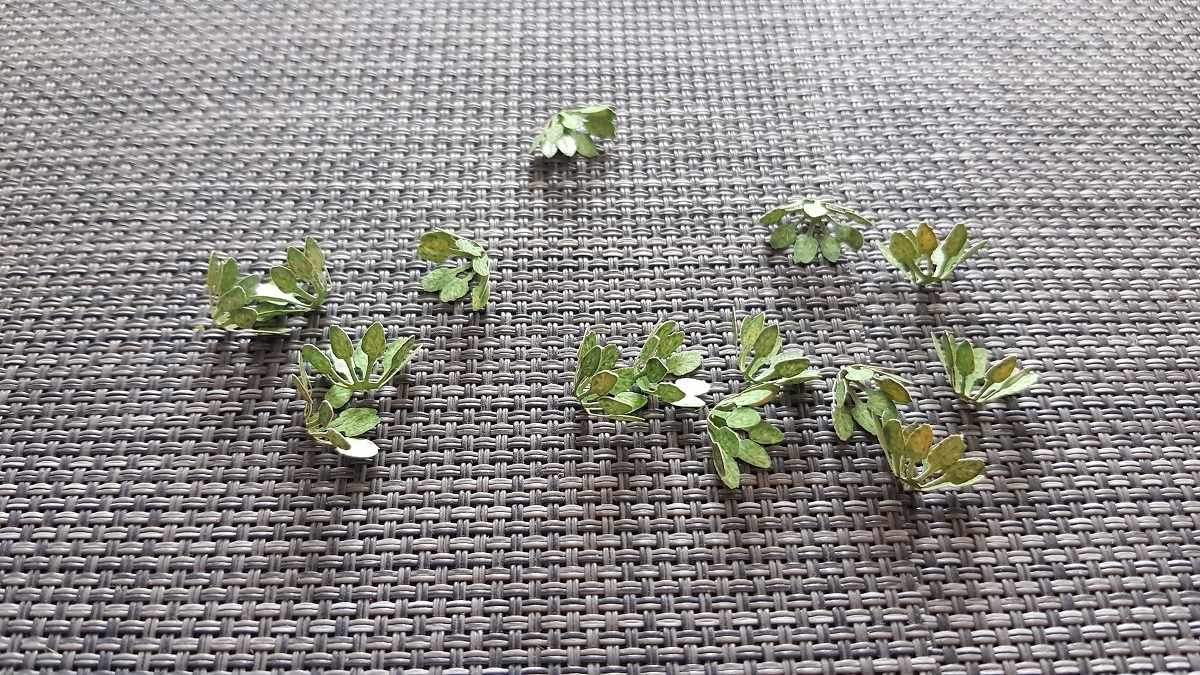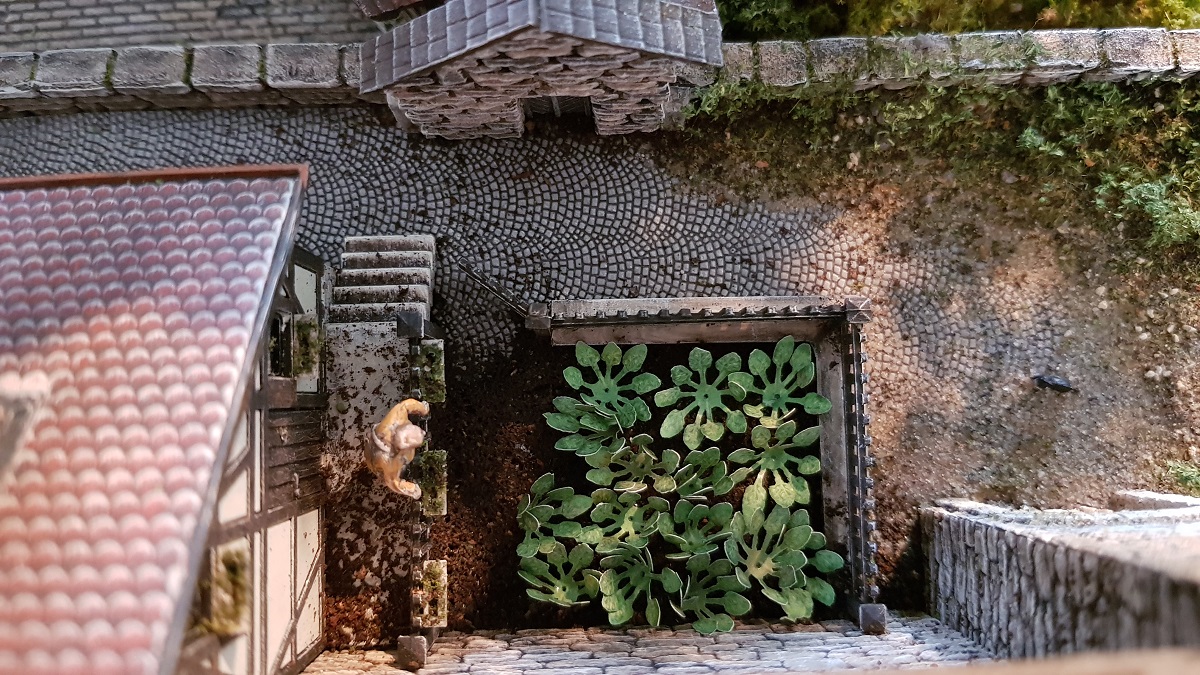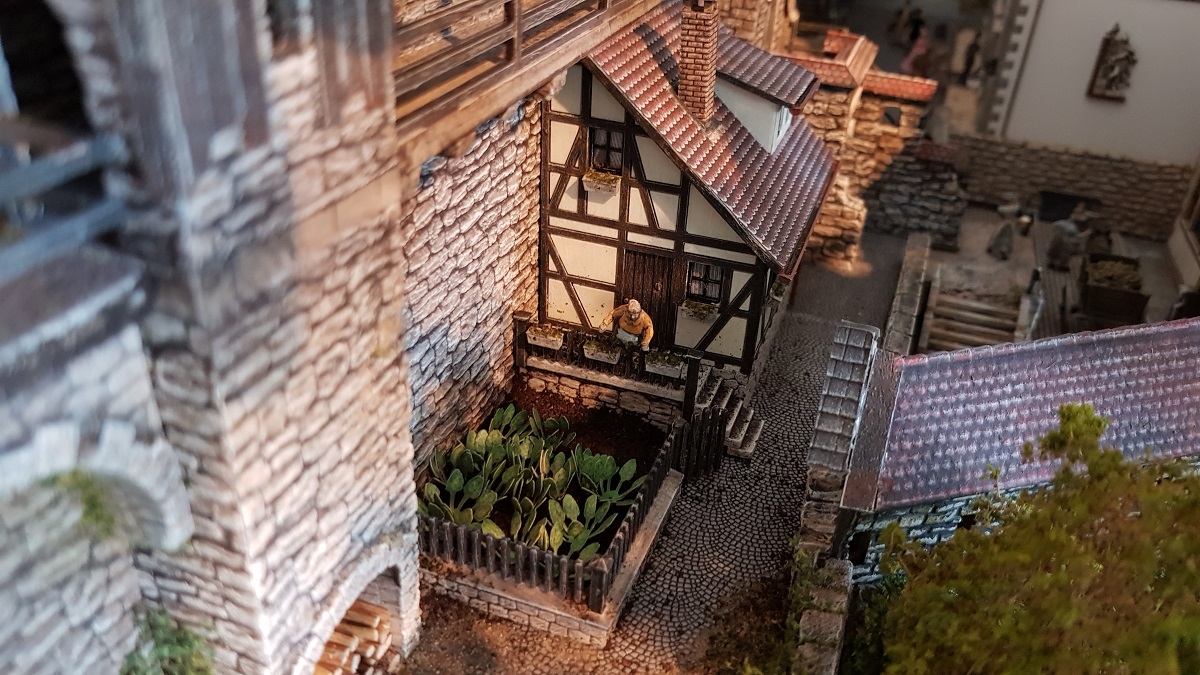 Some finetuning will follow...
~~~
Chapter 18.5 ~ Hiking through Cochmer Forest
An eastbound walk through forest and fields
(25.2.2022)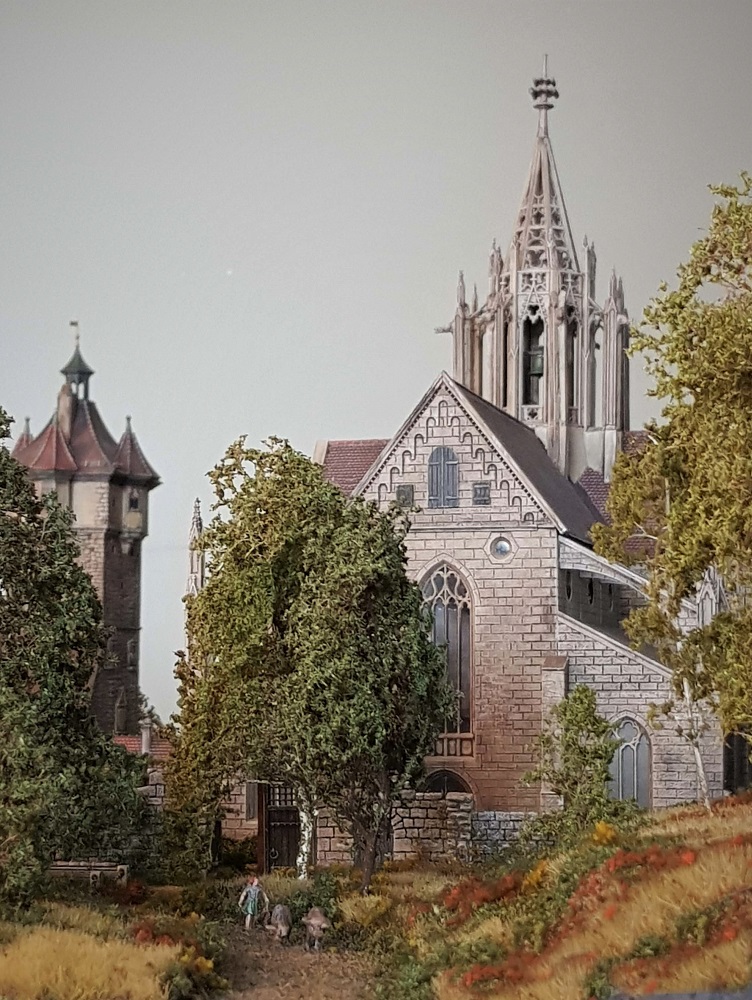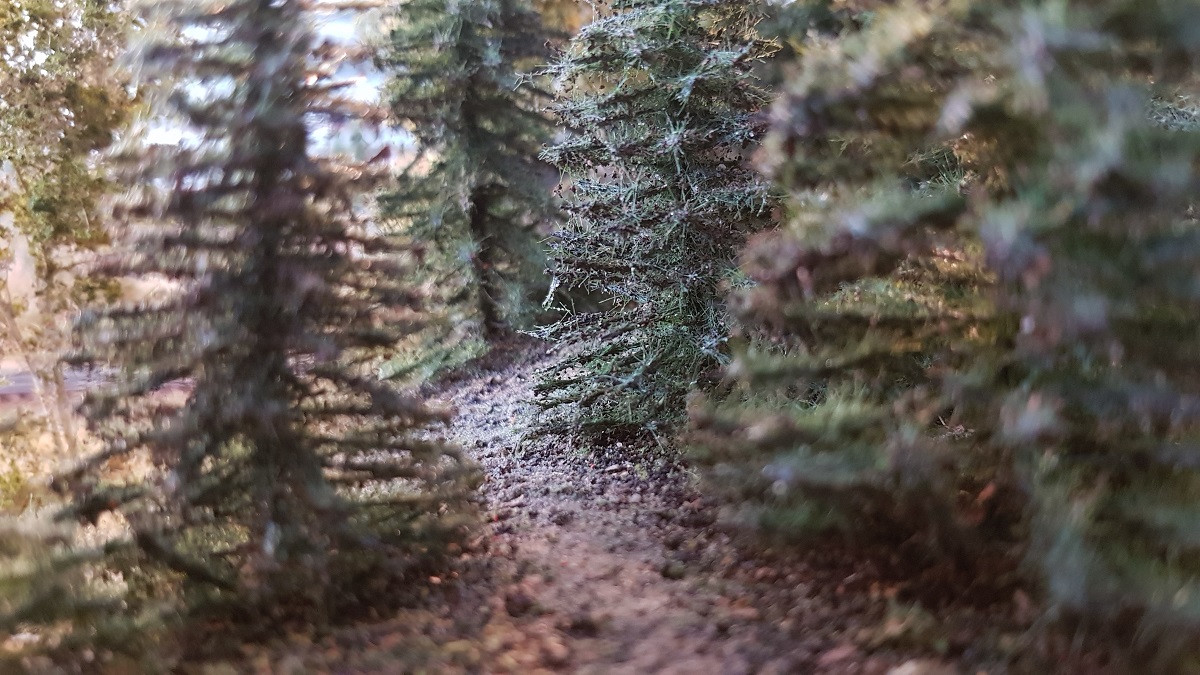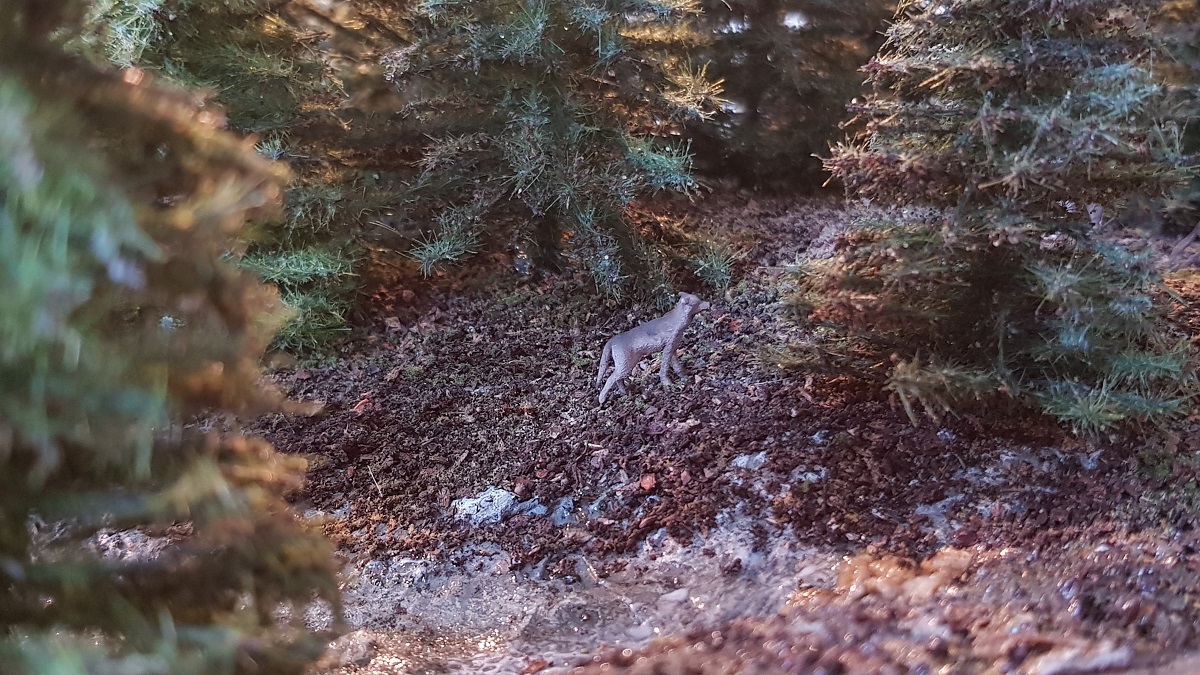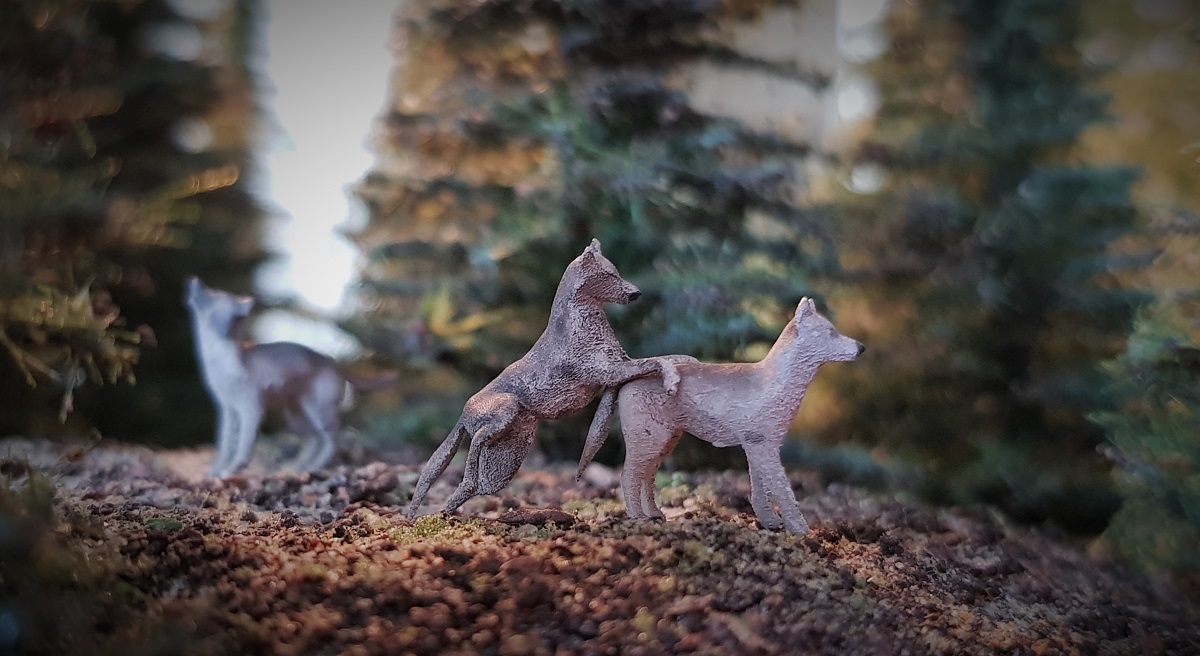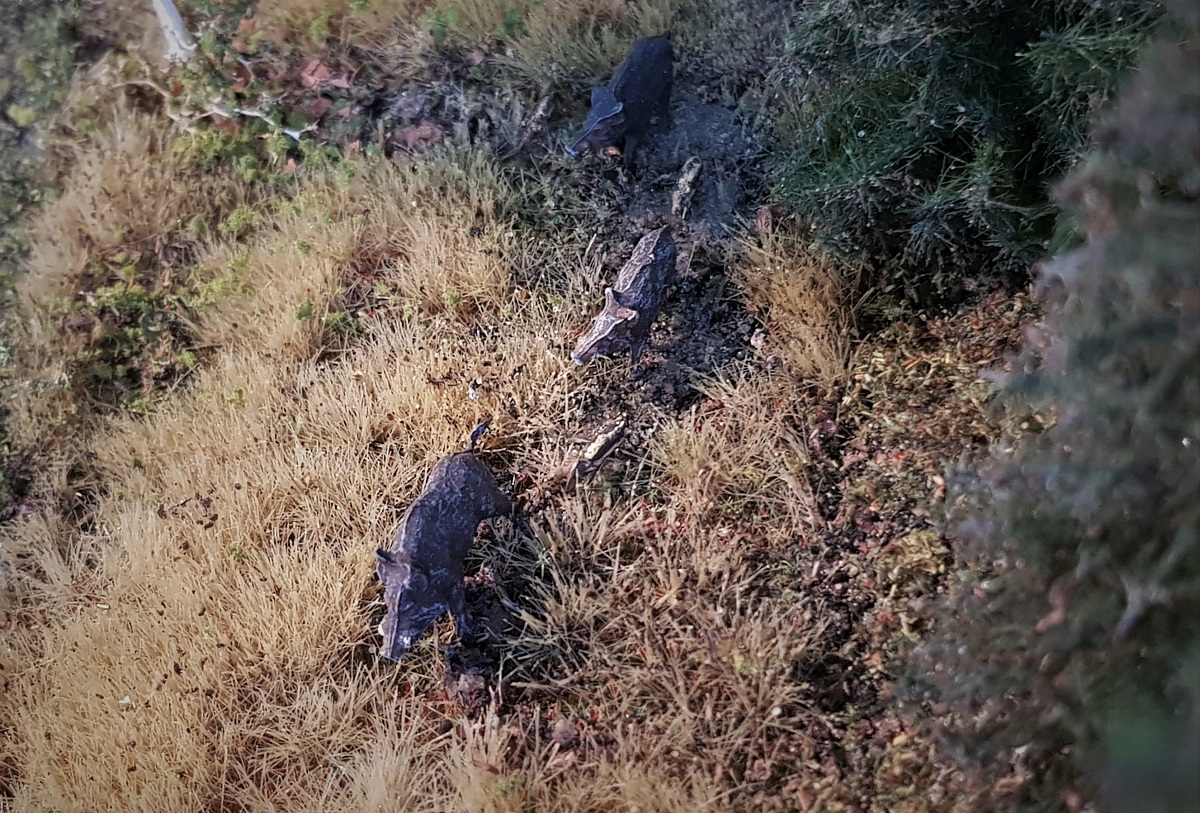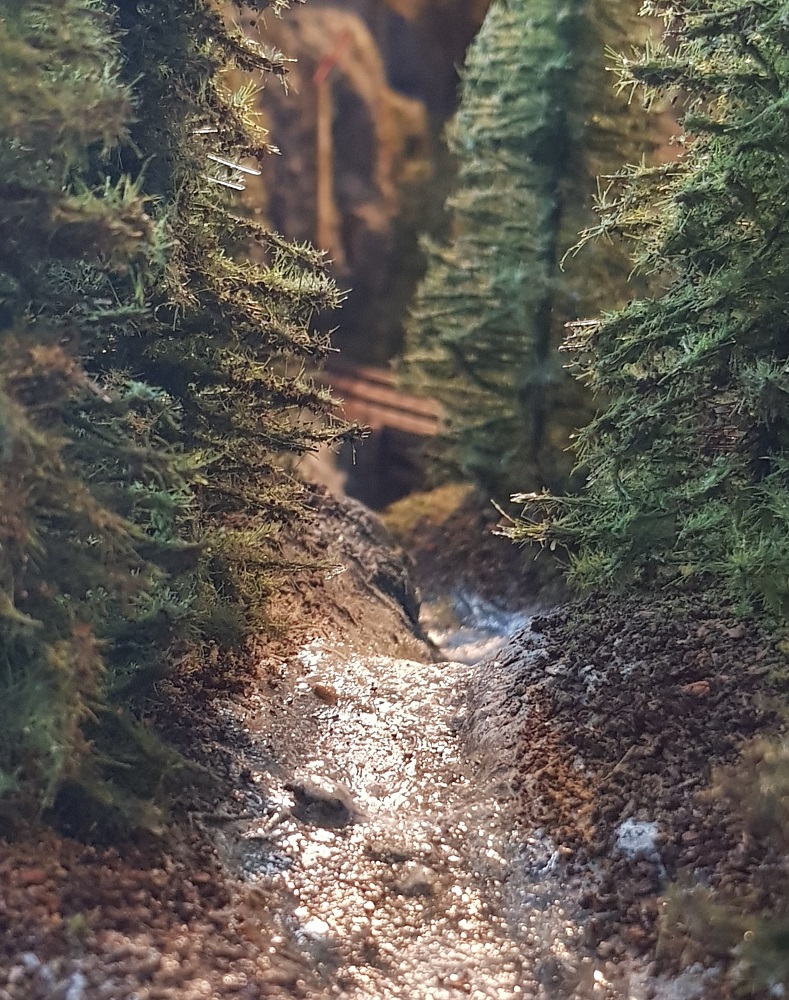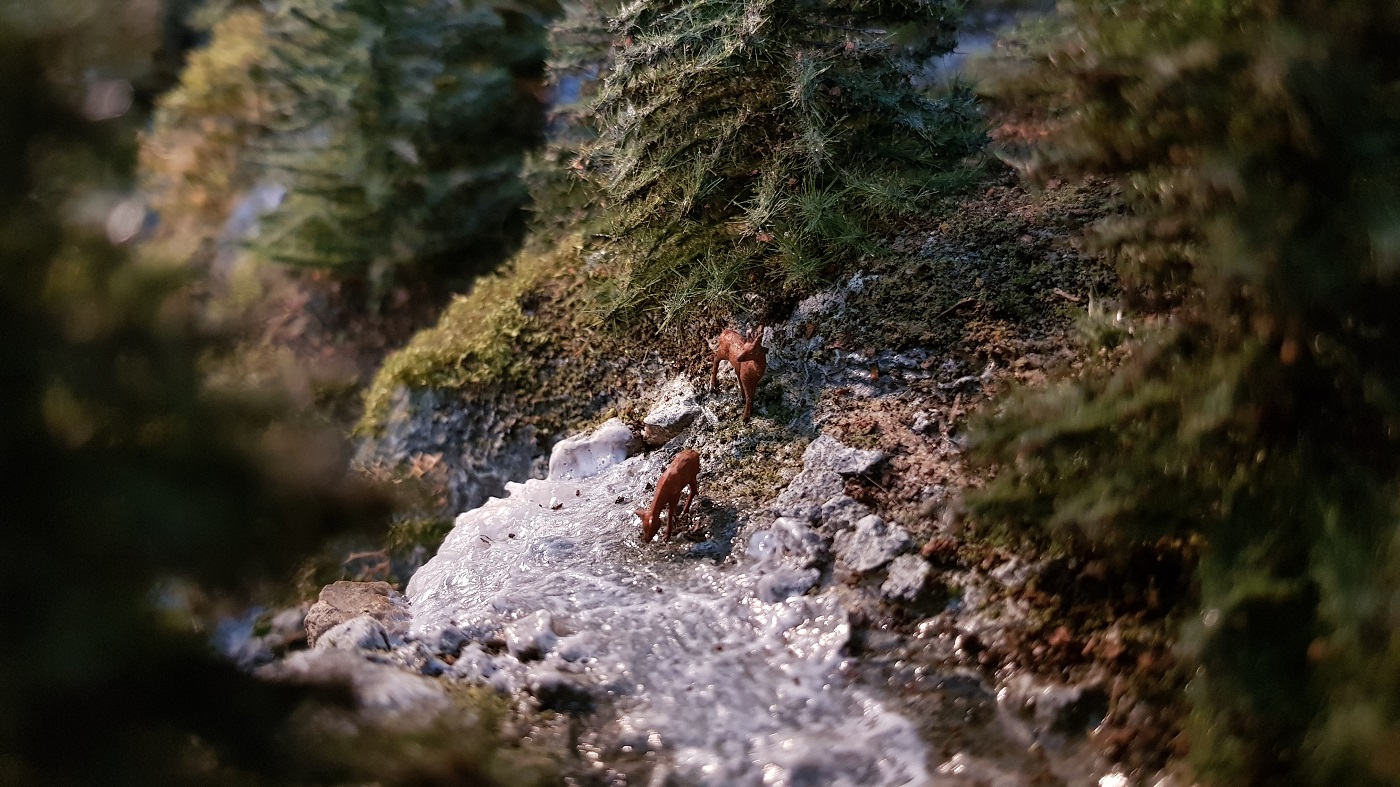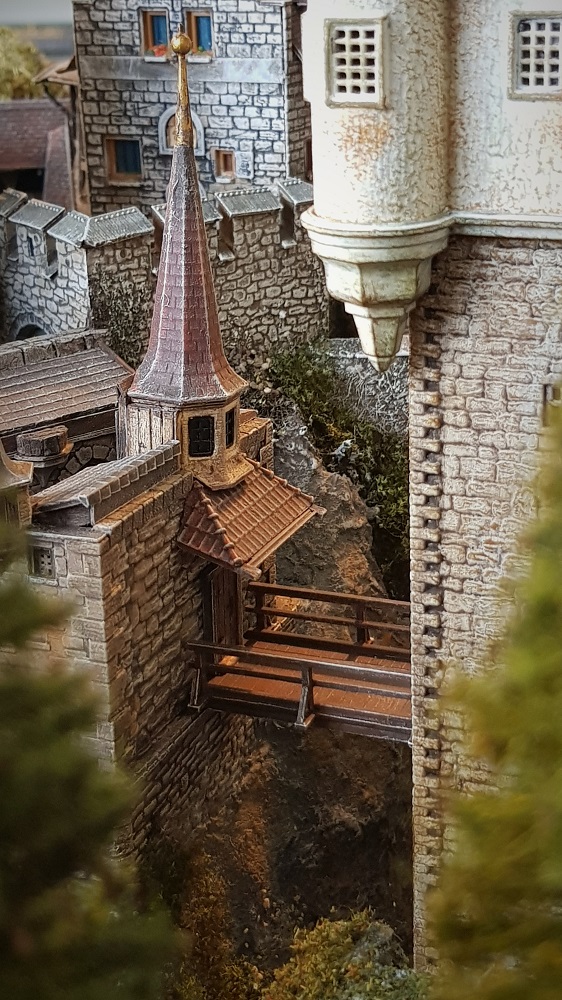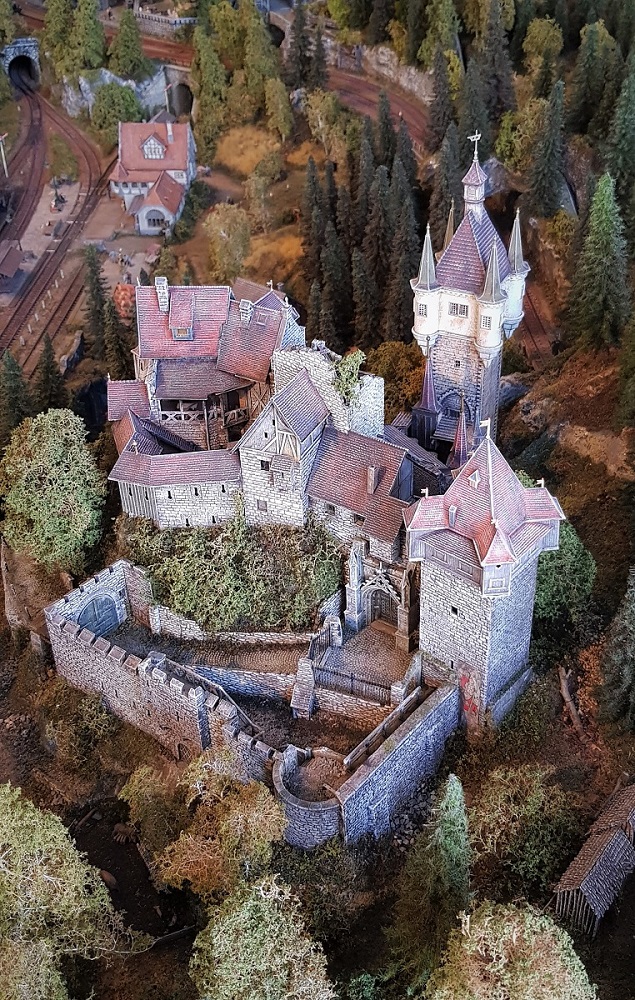 25.2.2022
~~~
Last Update:
Frits Osterthun © 25.2.2022