R e n o v a t i o n J o u r n a l (7)
W i n t e r t i m e 2 0 2 0
Previously:
Part 1 ~ Part 2 ~ Part 3 ~ Part 4 ~ Part 5 ~ Part 6
Chapter 34 ~ T o w n h a l l U p g r a d i n g
(6~9.11.2020)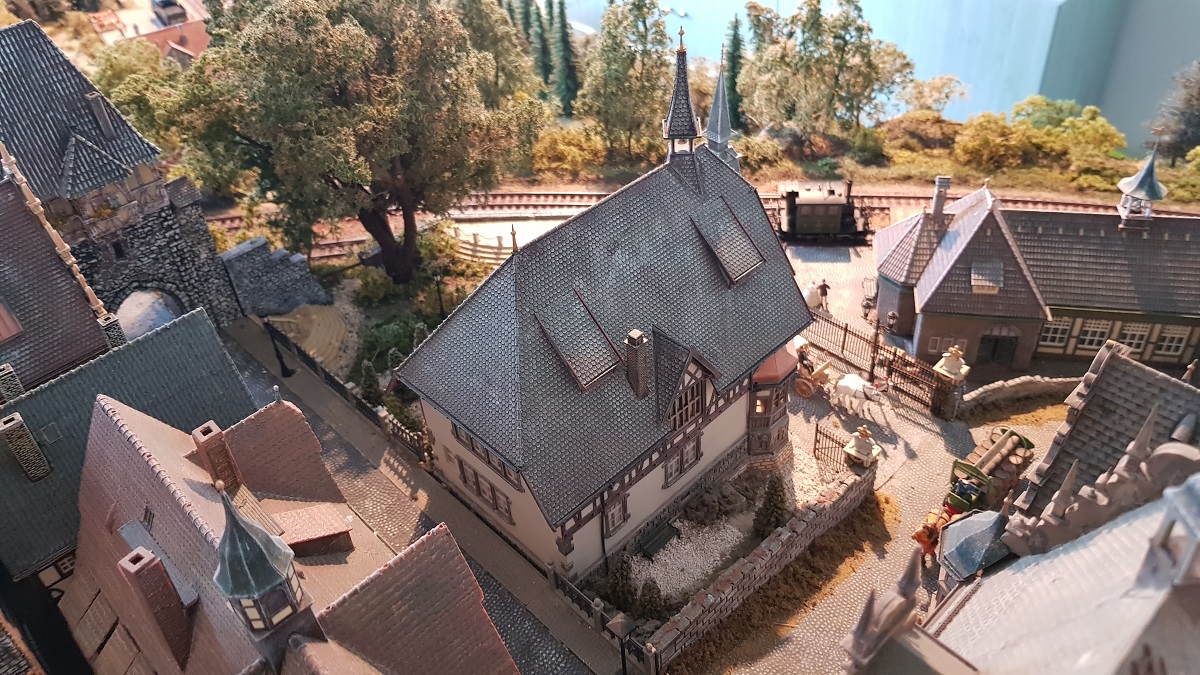 For many weeks the renovation had come to a stop.
But today I picked up the pen and pencil again.
For a start, I took the roof of the Town Hall and as with the Cochemer Burg,
I also wanted to give this roof the same allure.
You might have seen this one: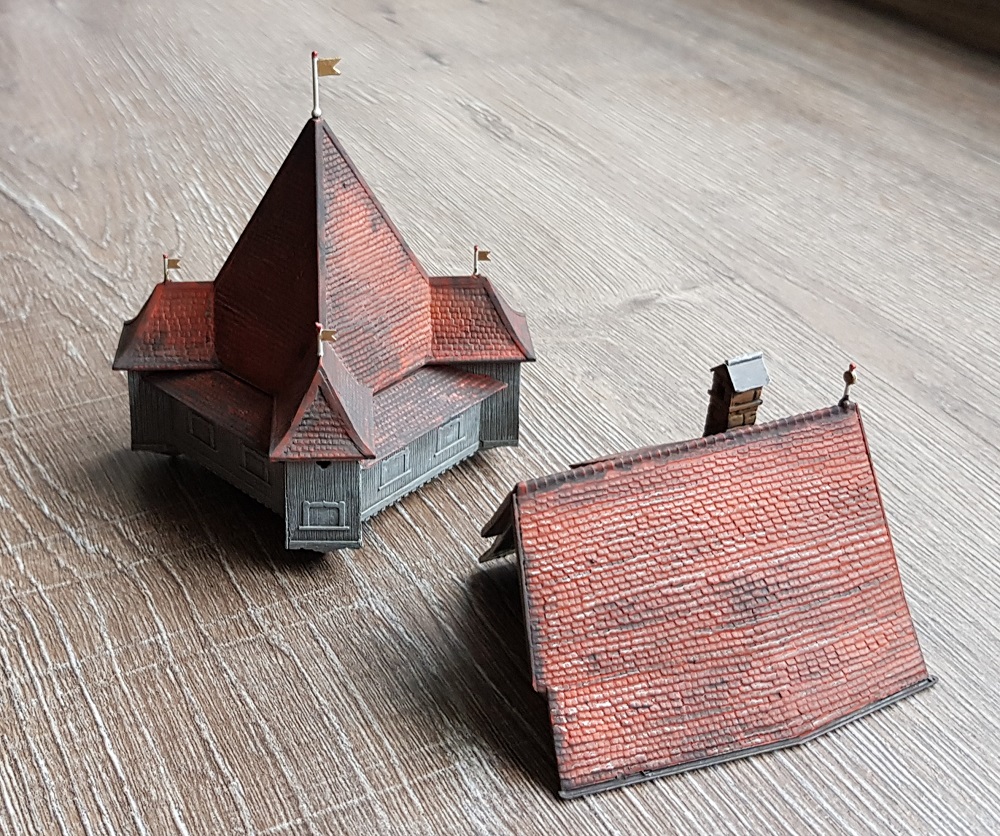 So, let's see what we can do.
While removing the roof, I did a little photoshoot of the interior and the close surroundings in advance.
Just to get the hang of it...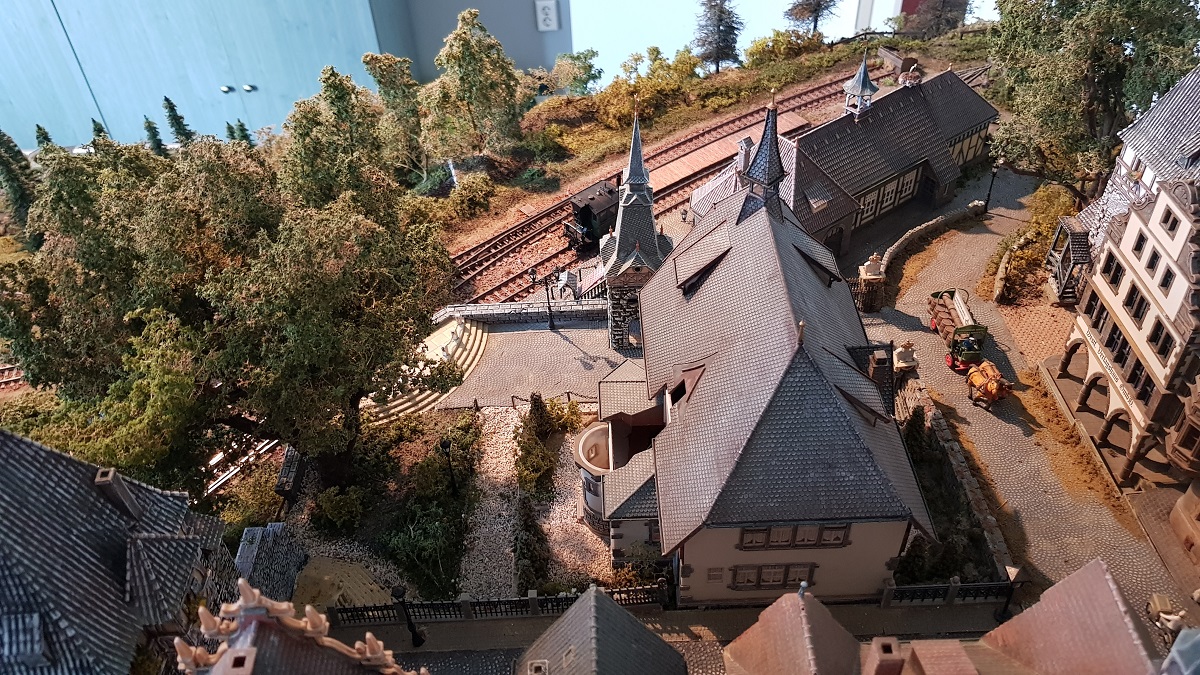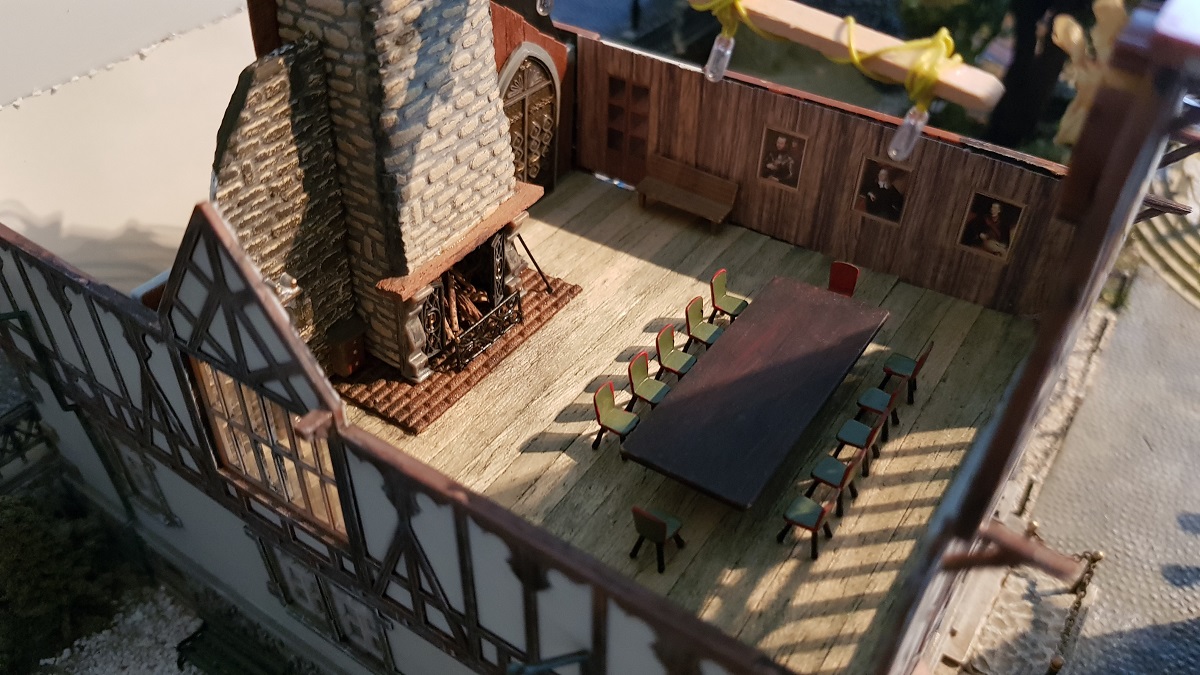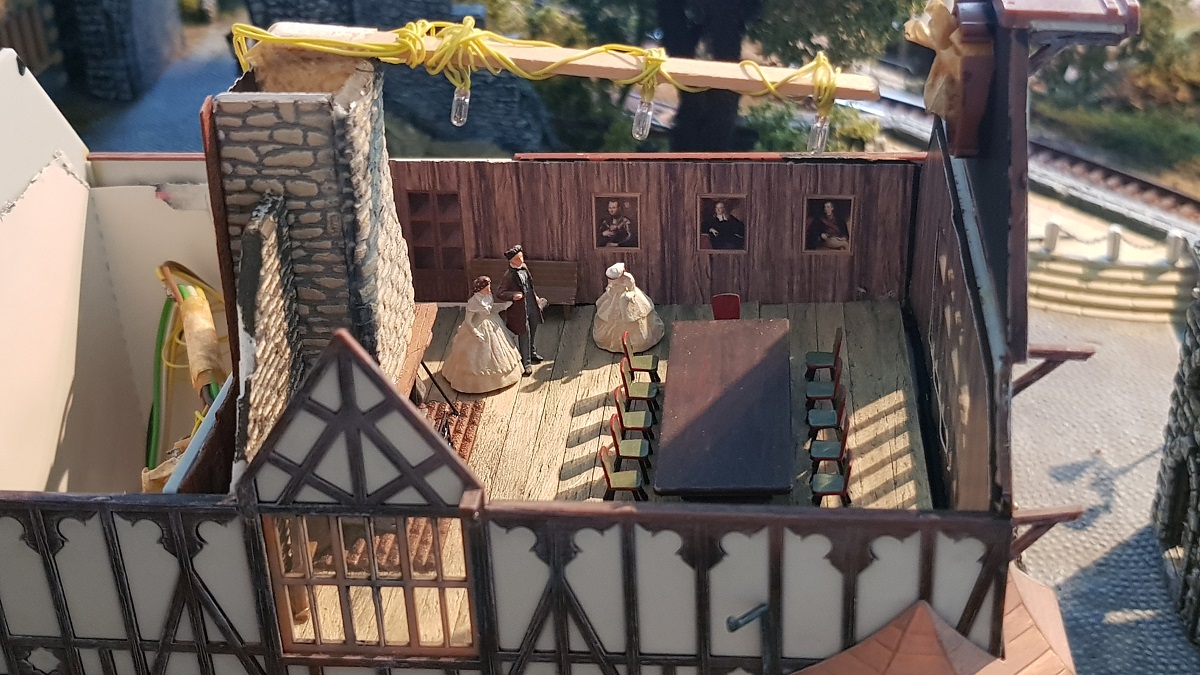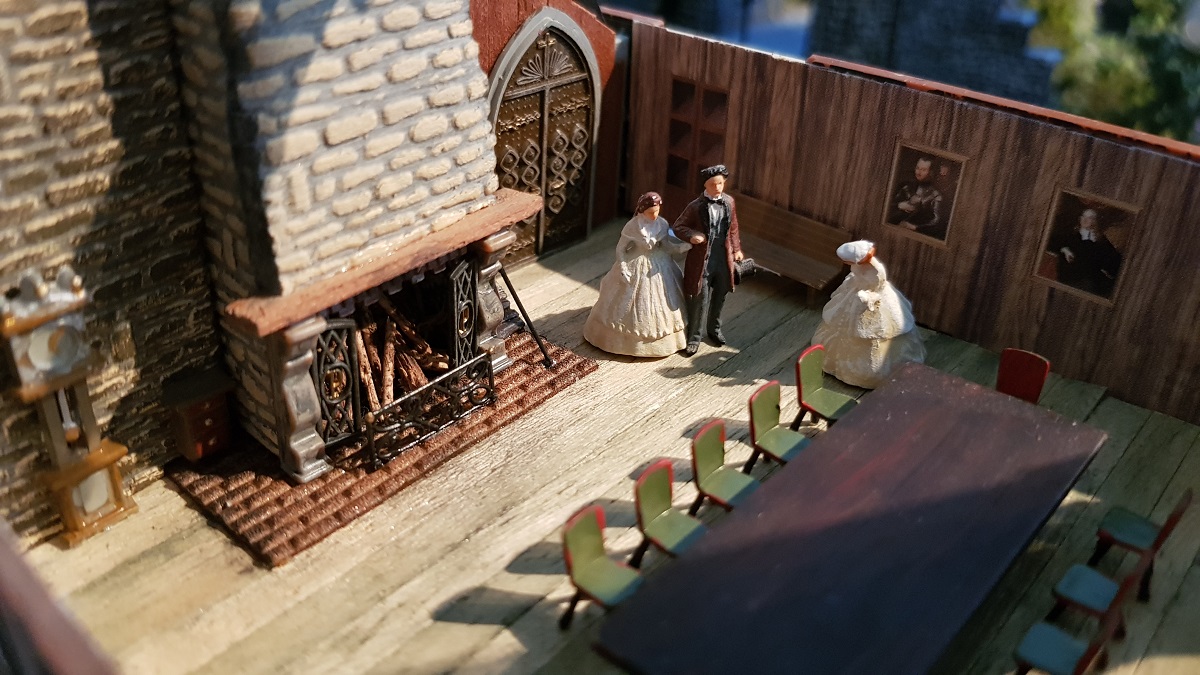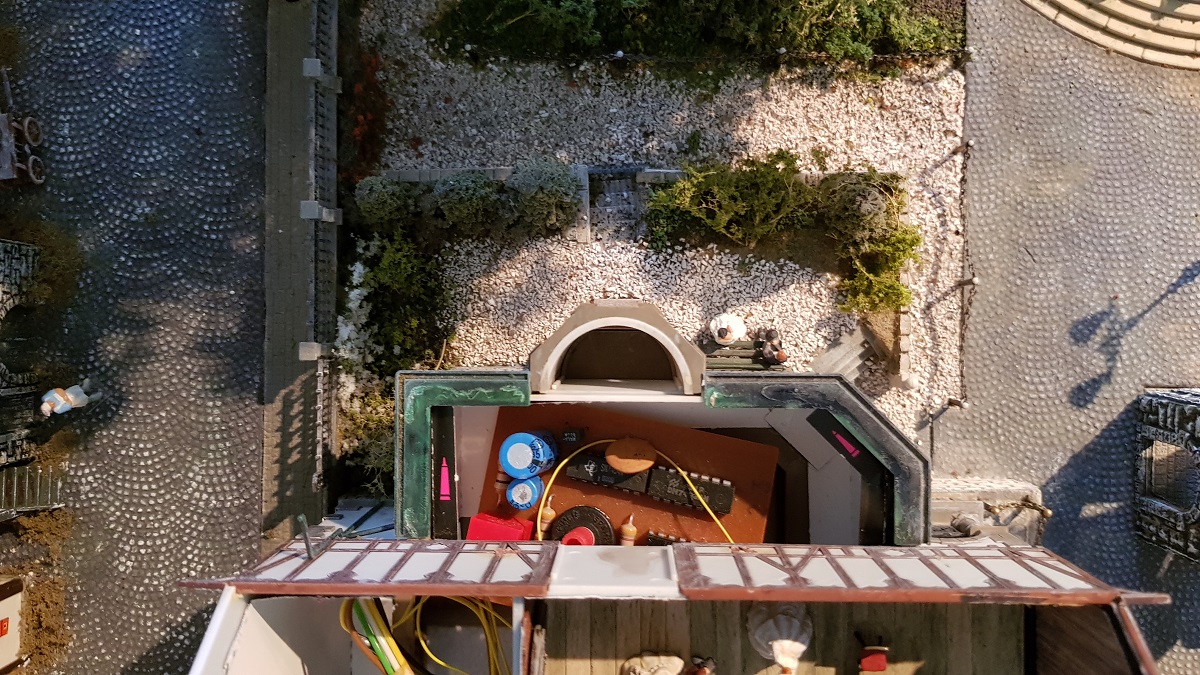 This electronic device is the control of the fireplace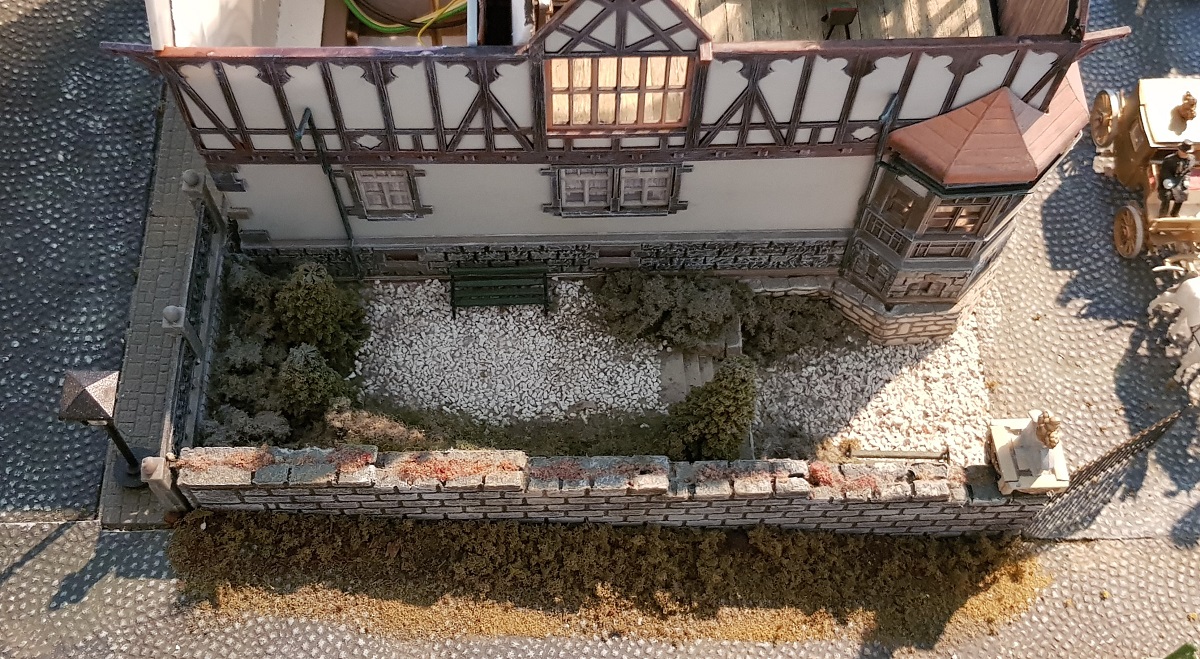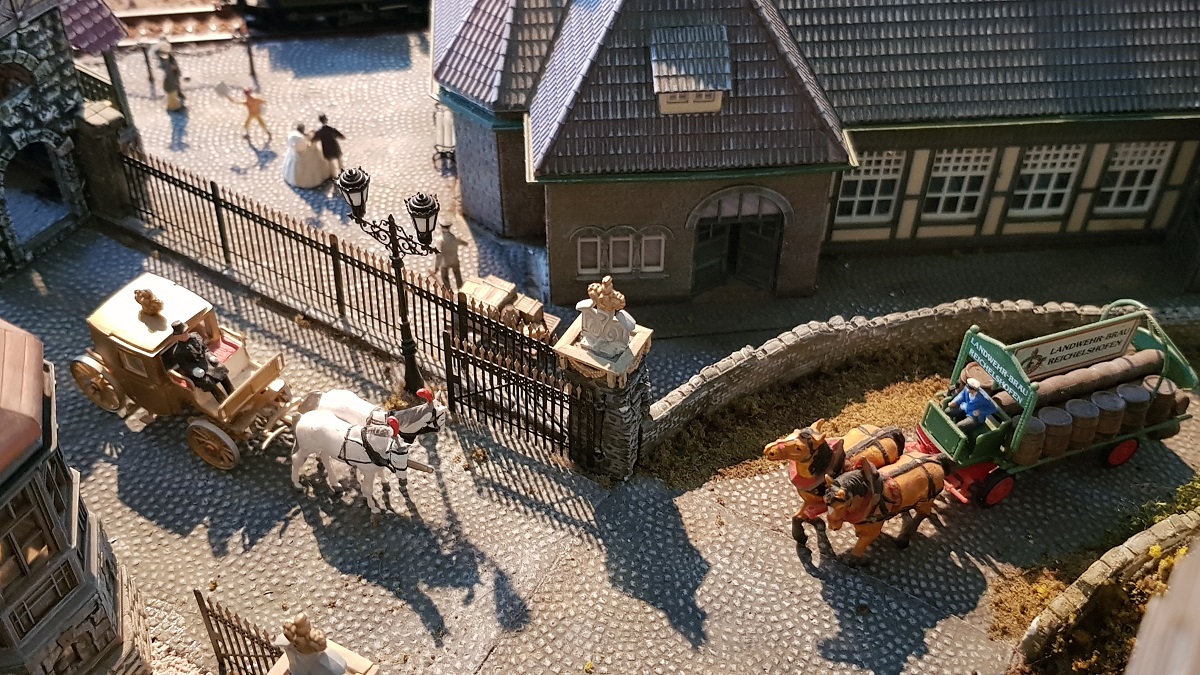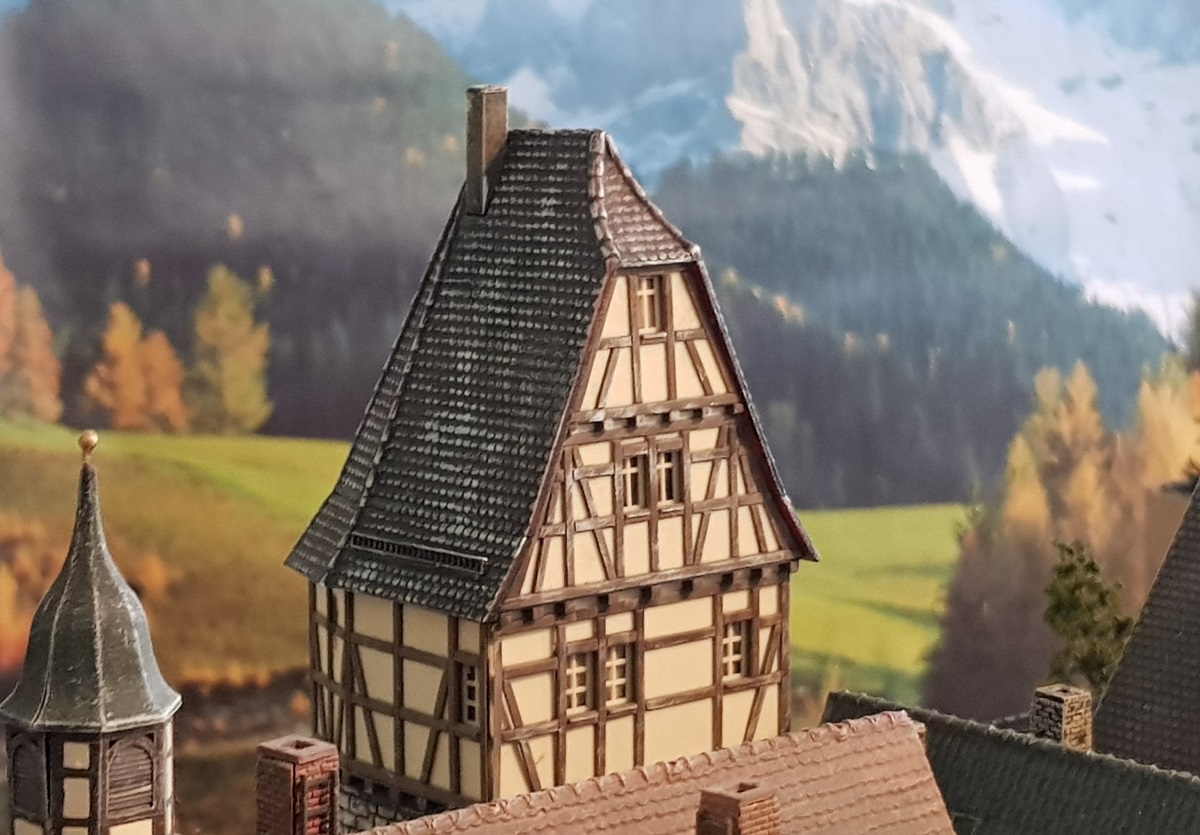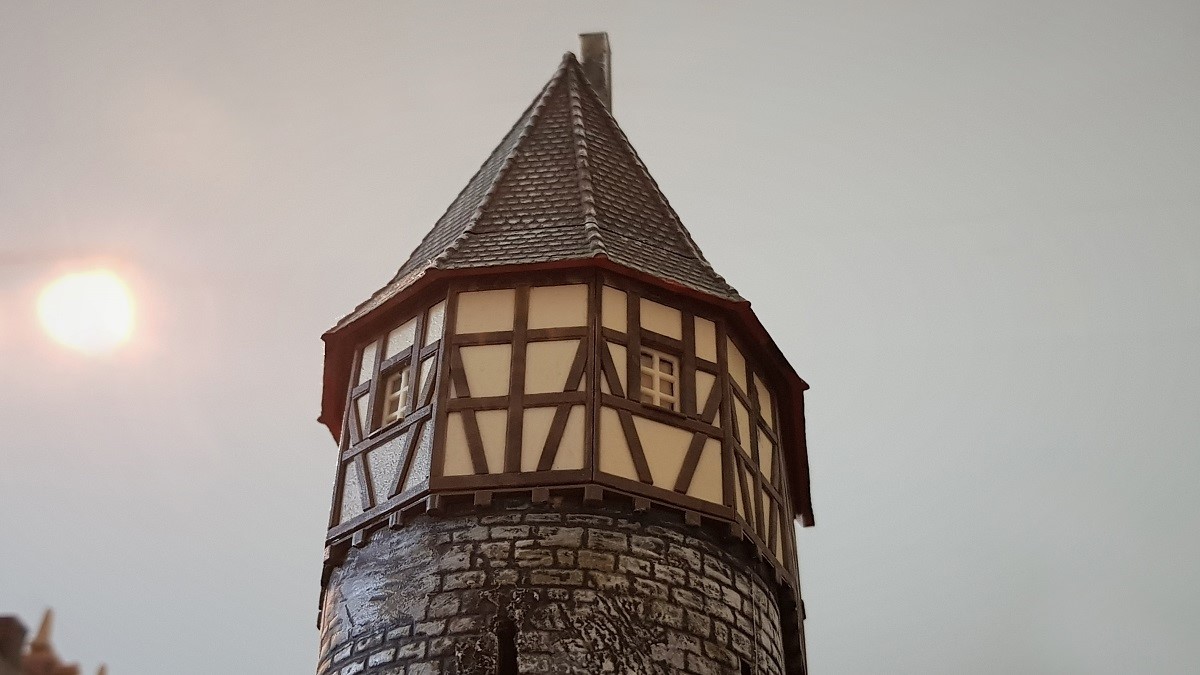 Now, let's get to work...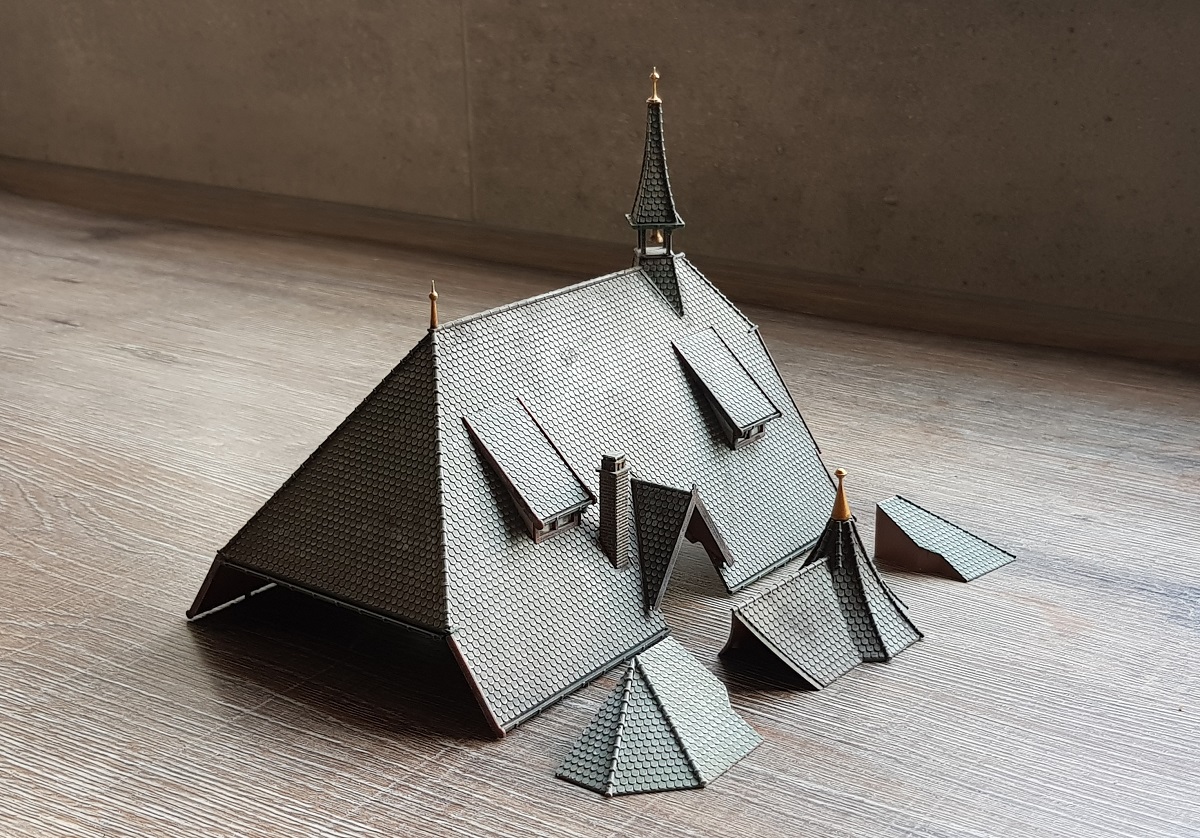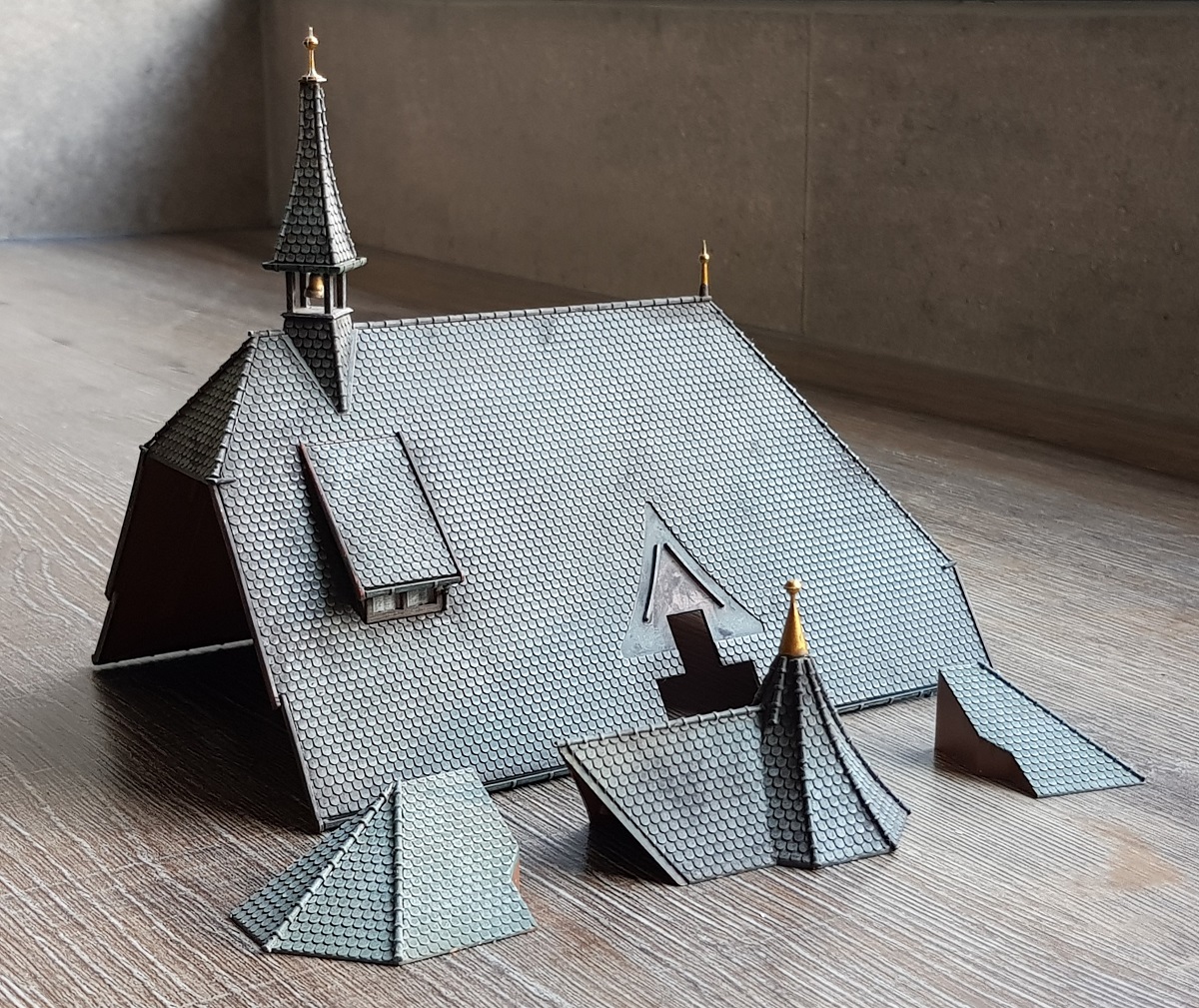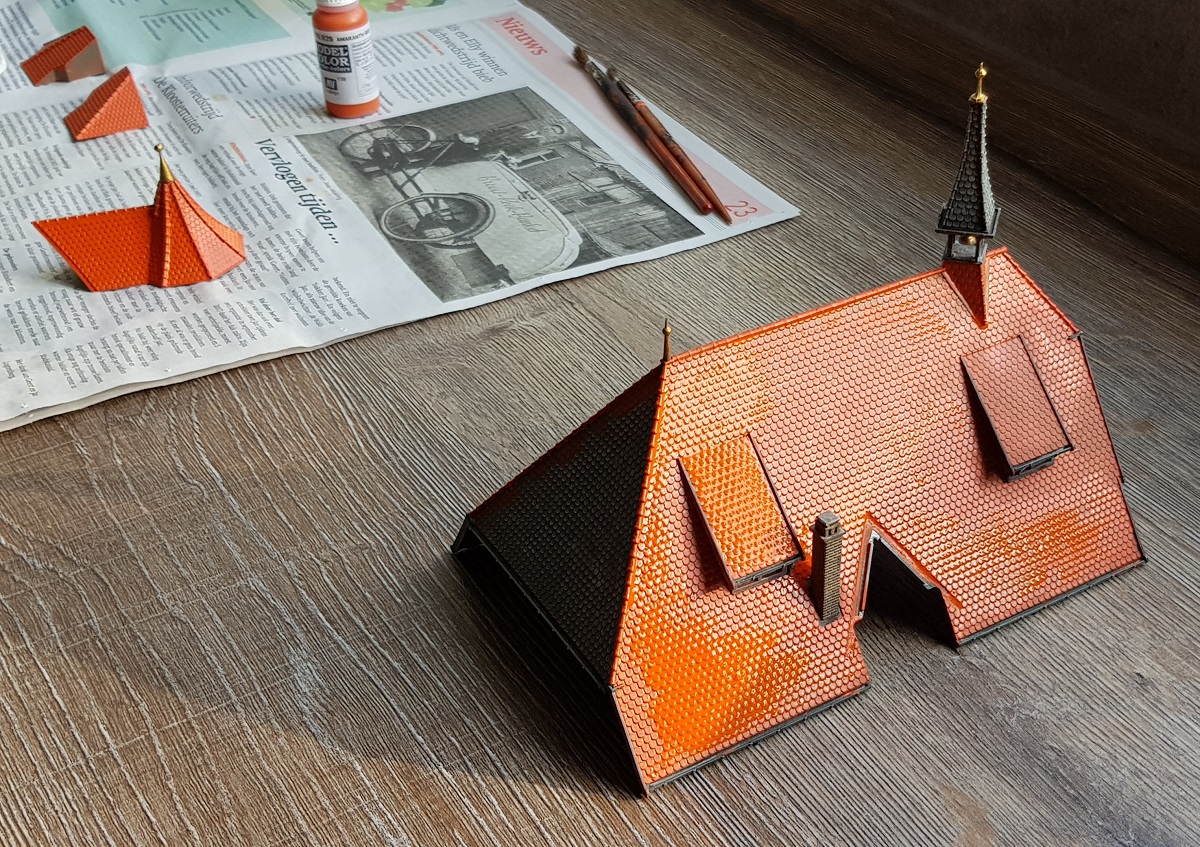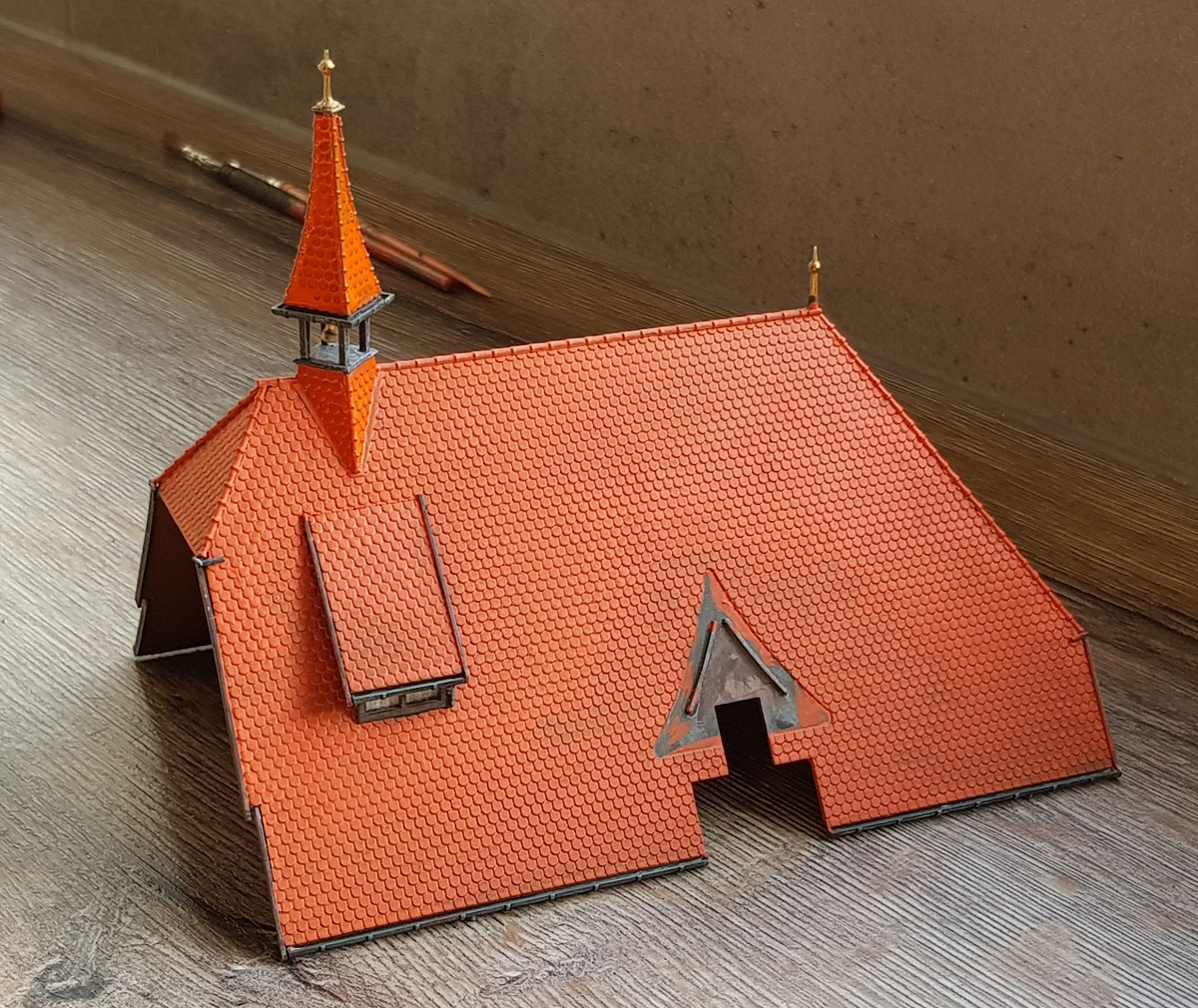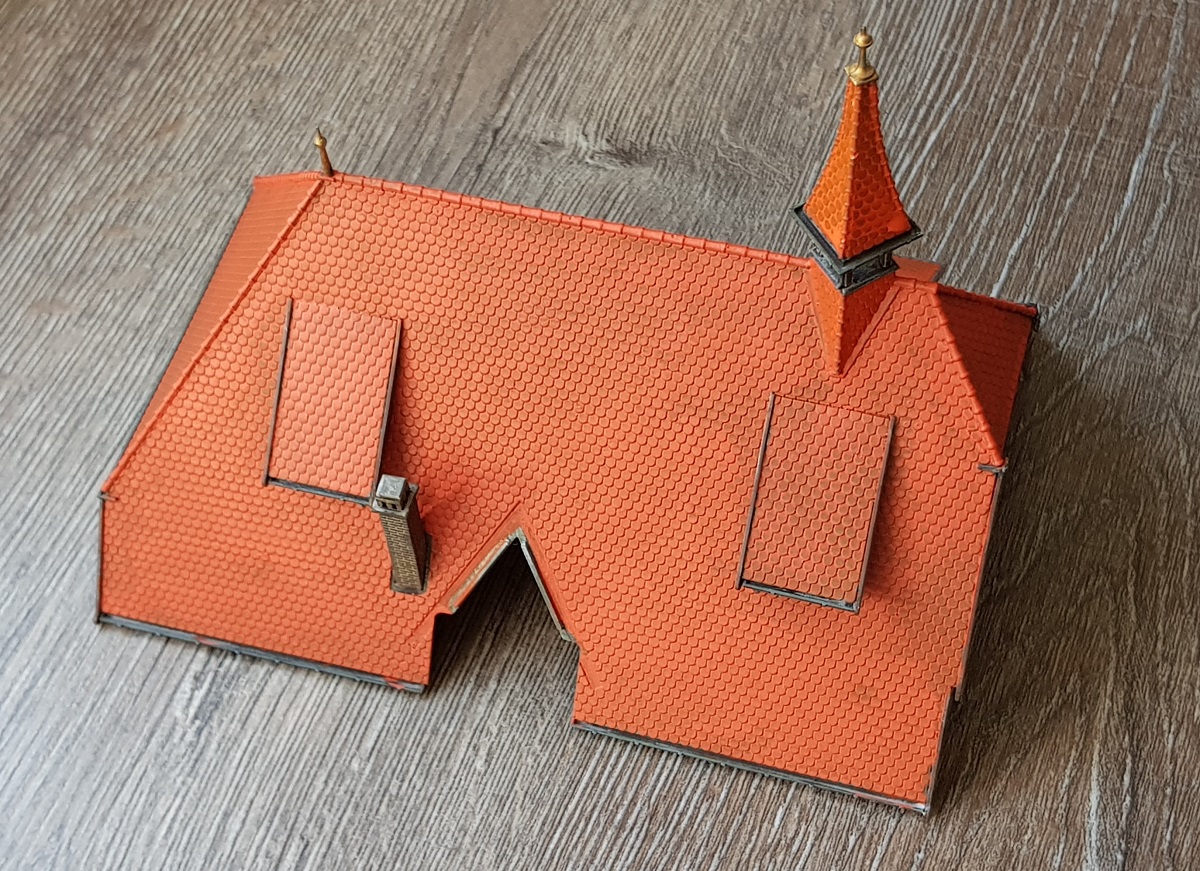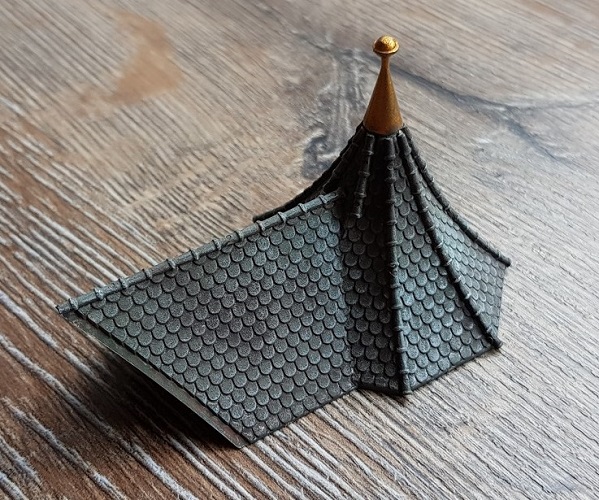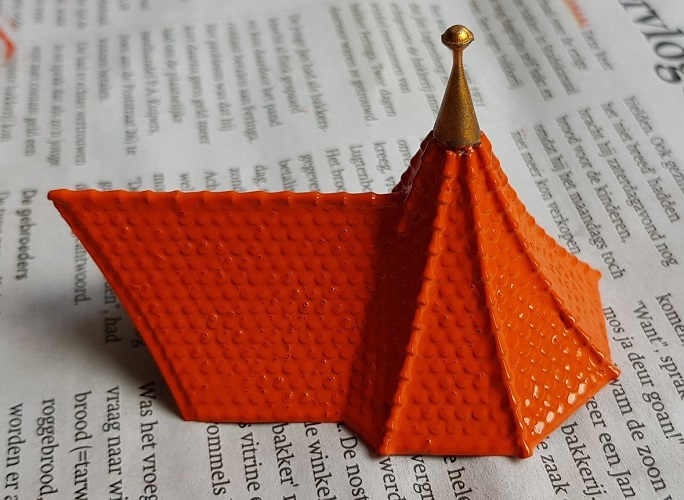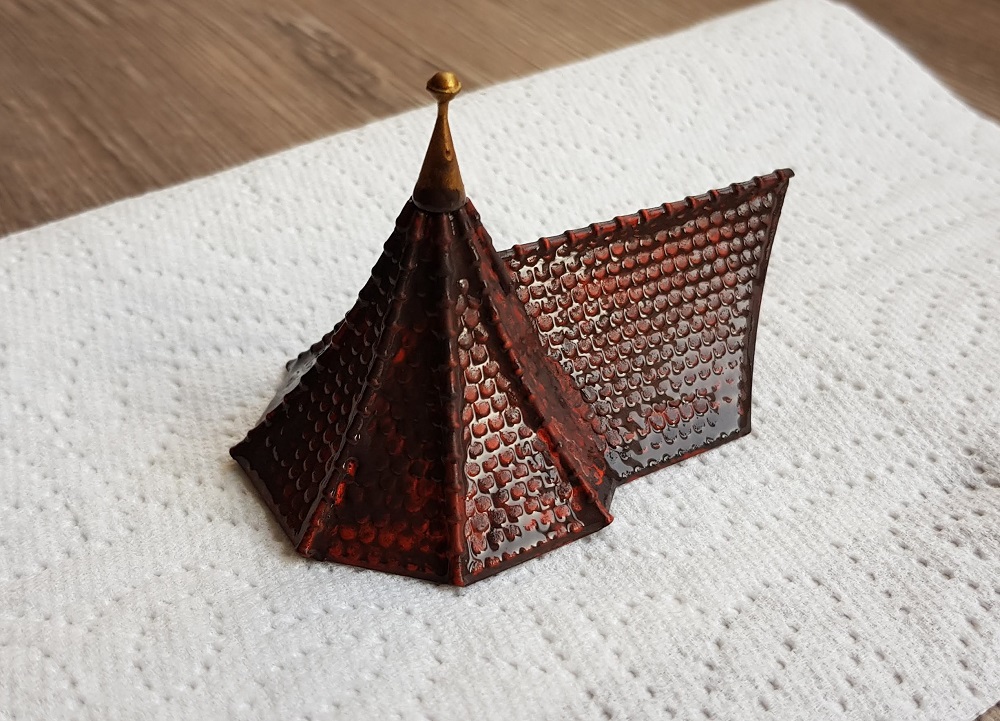 Not before I finished painting the model, I considered searching for the original at Konstanz.
I had no clue that it has exactly the same structure...!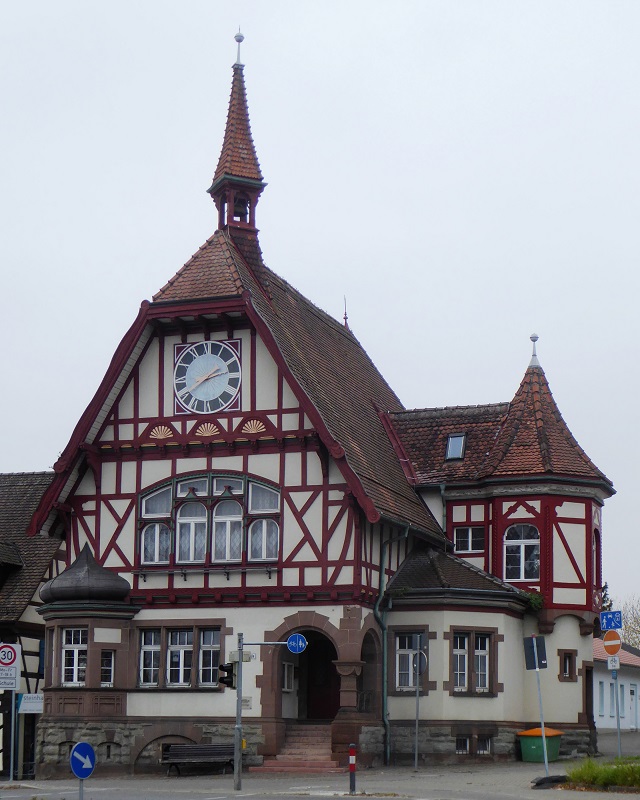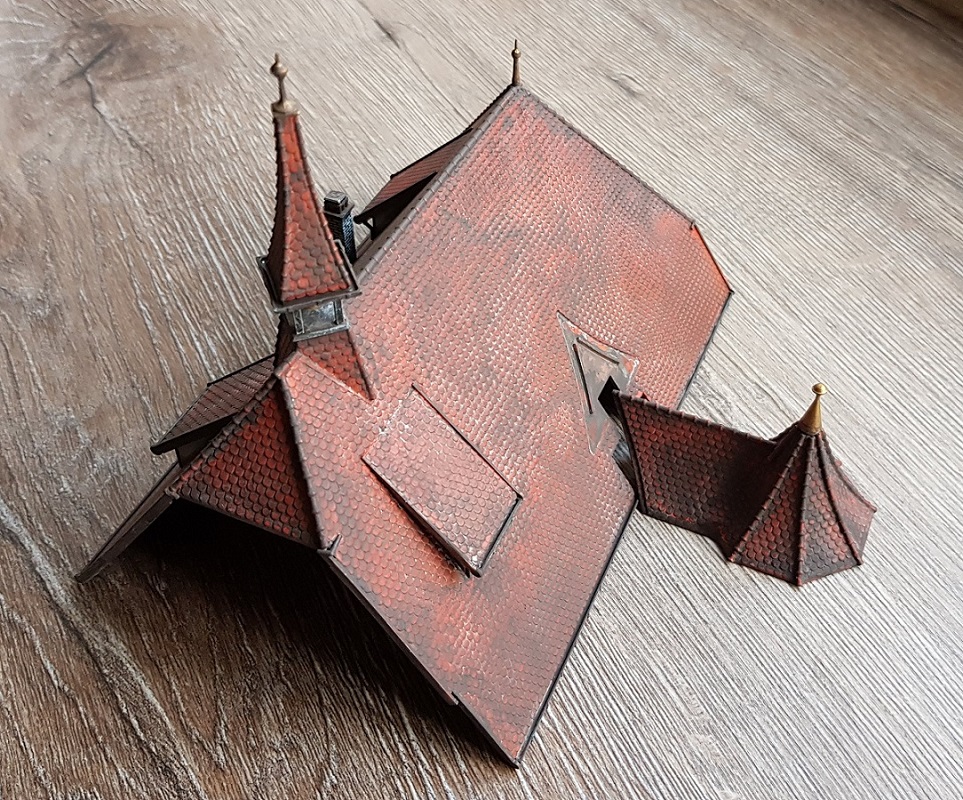 Now still some white dry brushing...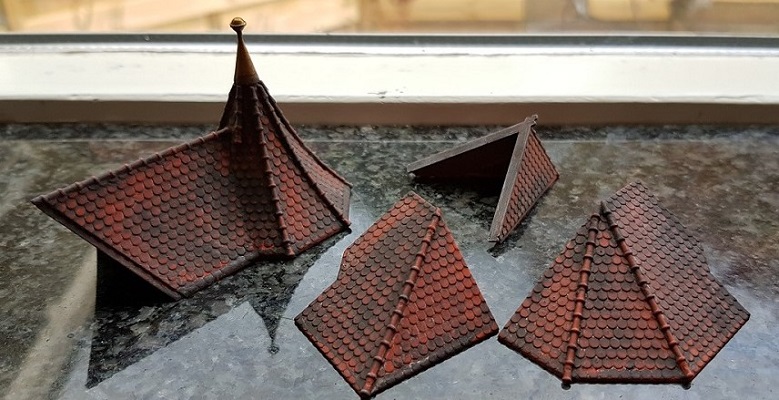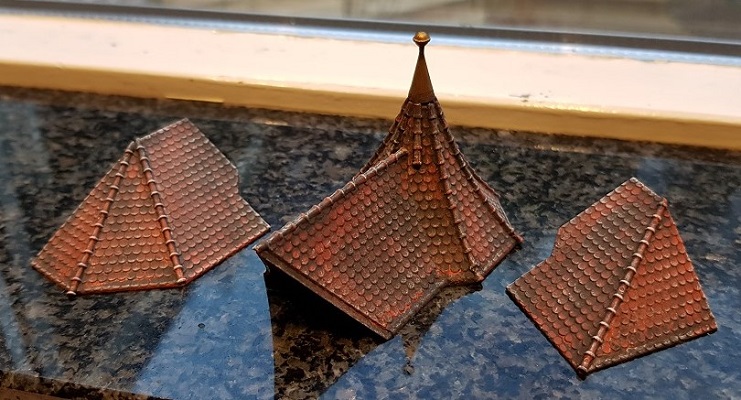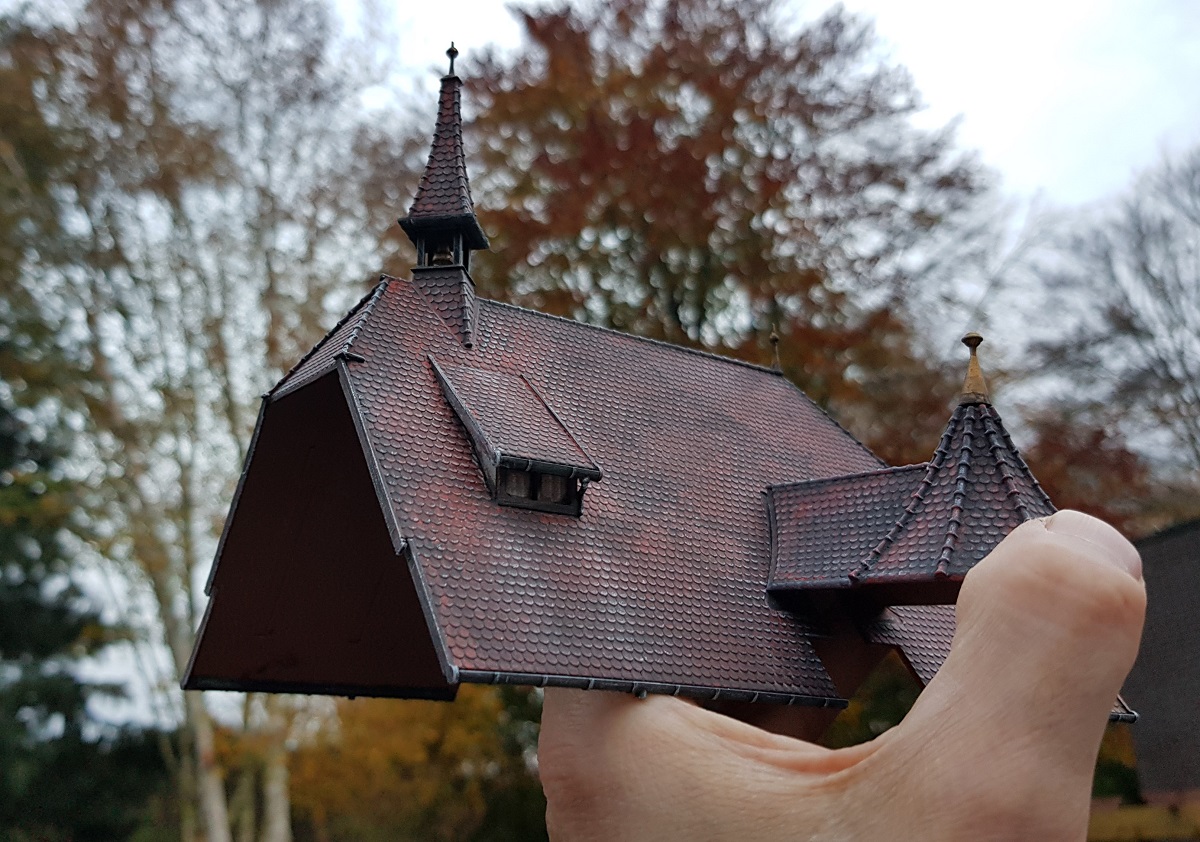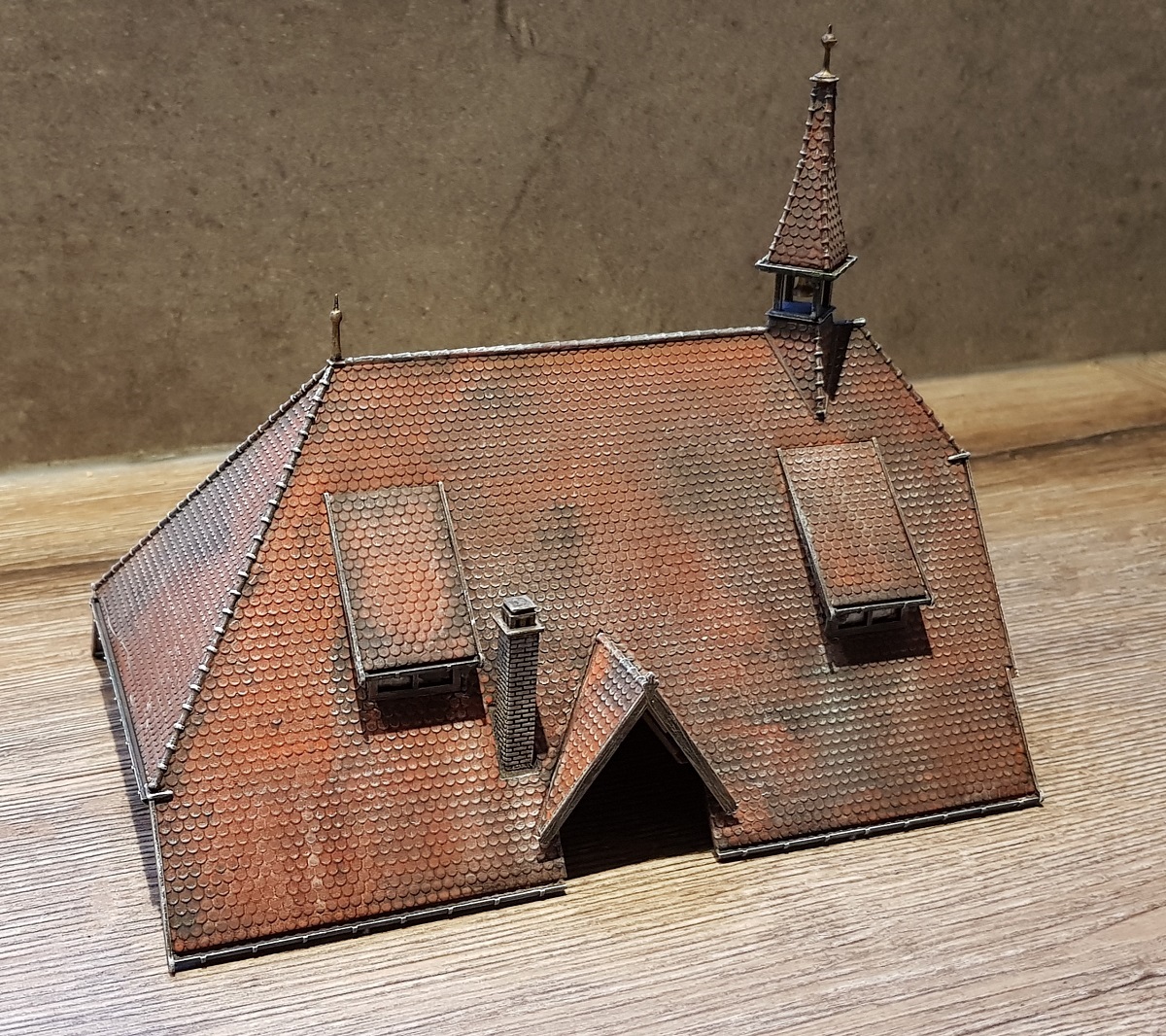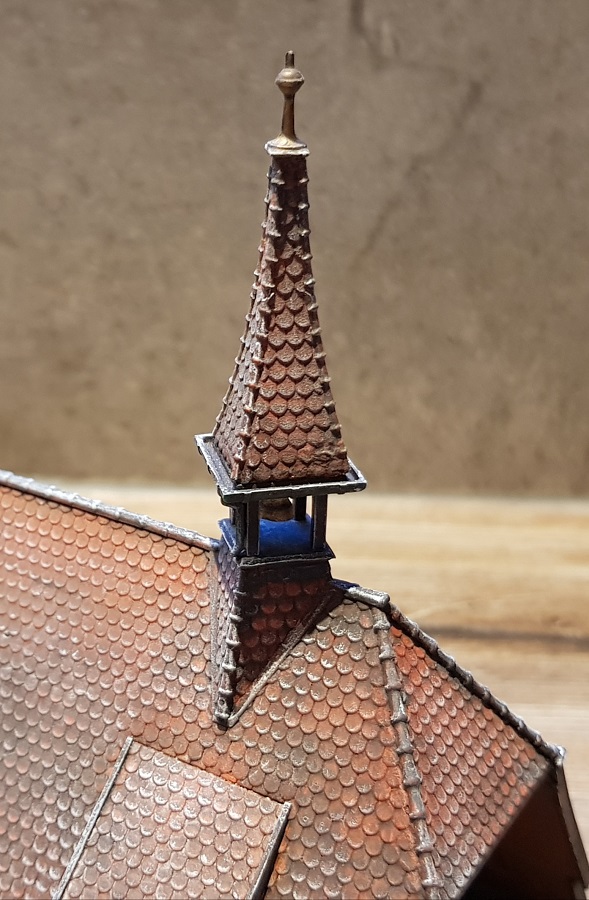 Now let's put it all together and see how it fits into the landscape of the Cochemer Bahn...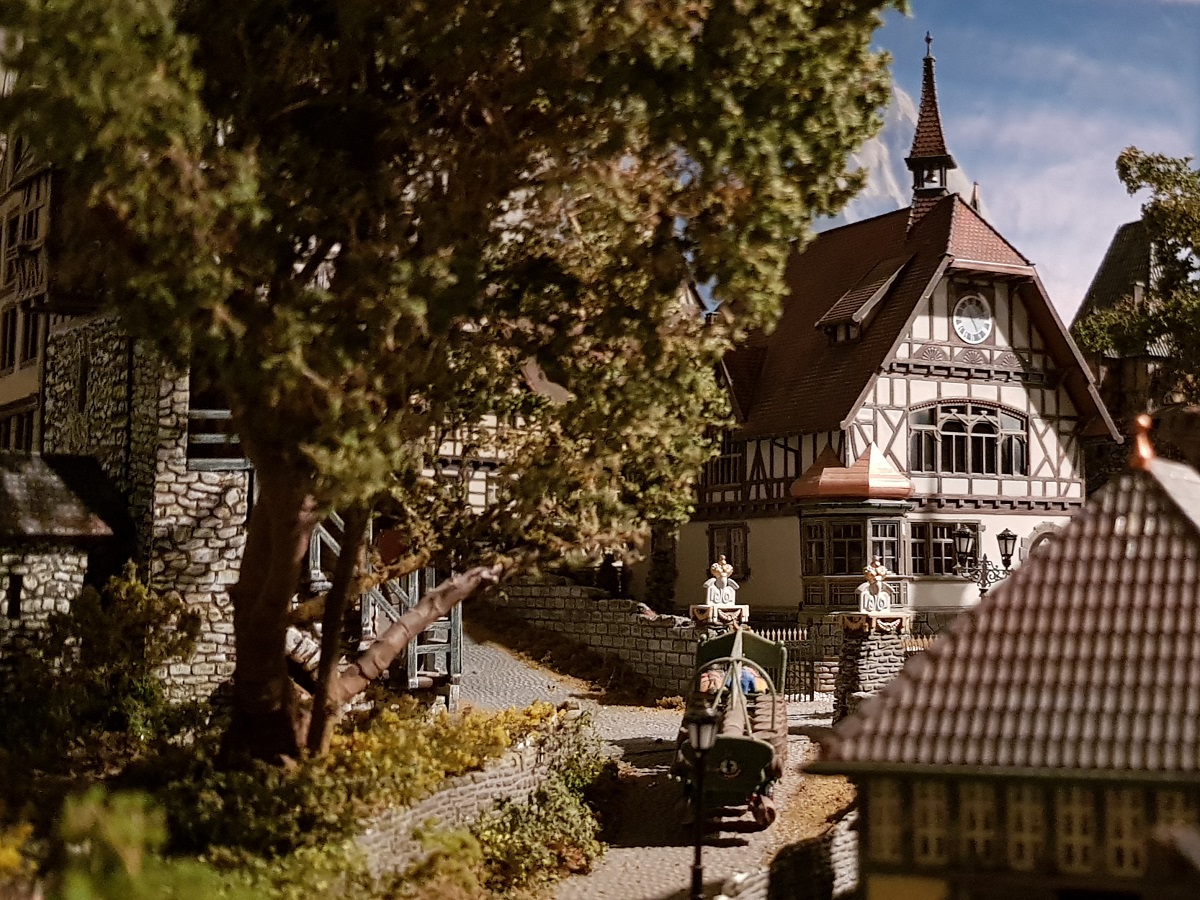 Most rewarding!
Chapter 35 ~ I n B e t w e e n G r a s s
(21.11.2020)
A small project for this weekend: filling the gaps!
I I found this part between the railway tracks too large a gravel surface somewhere.
Just like on the other side of the platform, I also decided to provide this part with grass.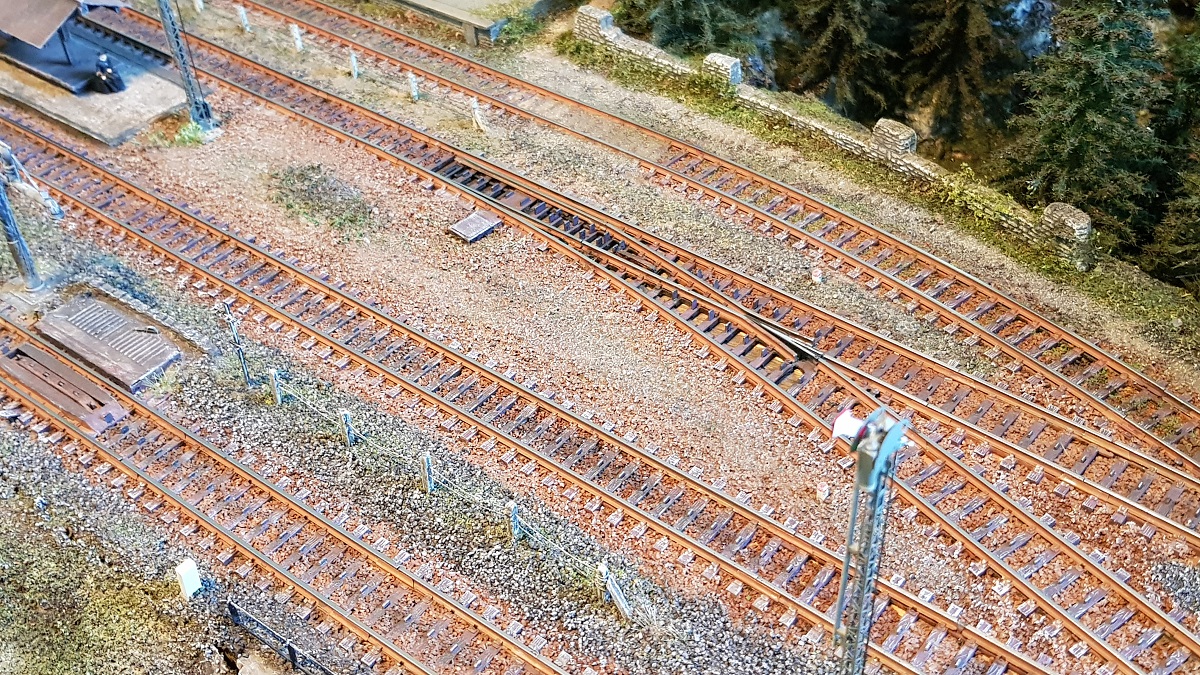 I had to scrape off some gravel.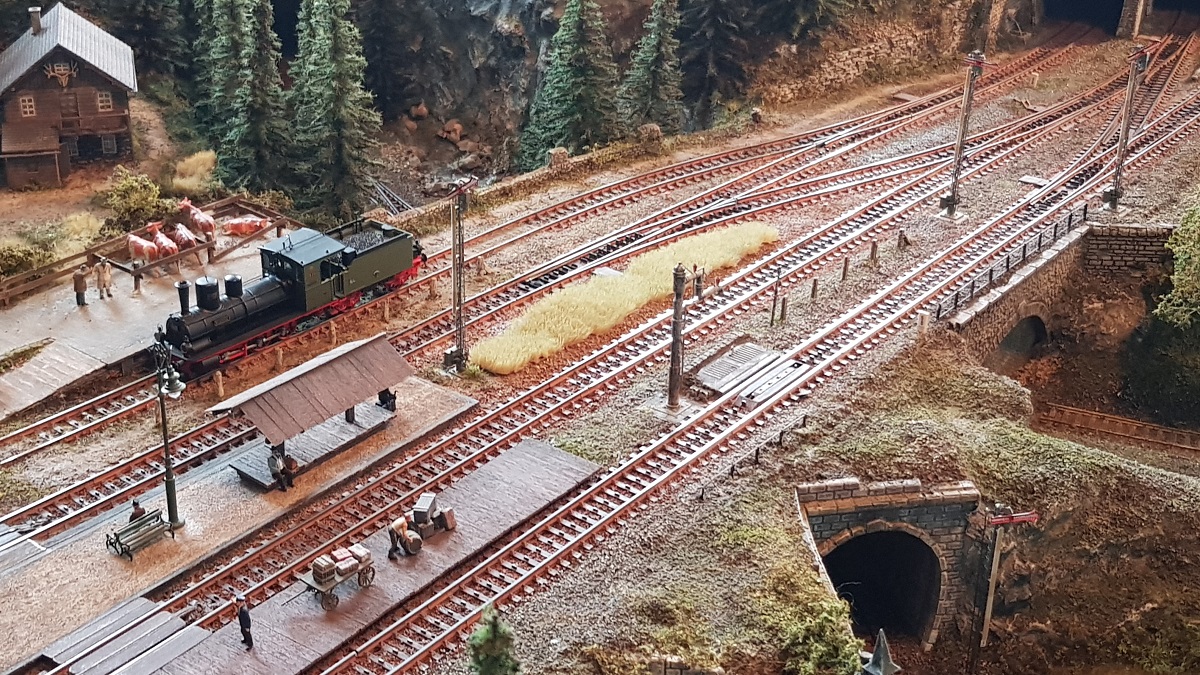 First "dry" testing how it would look like.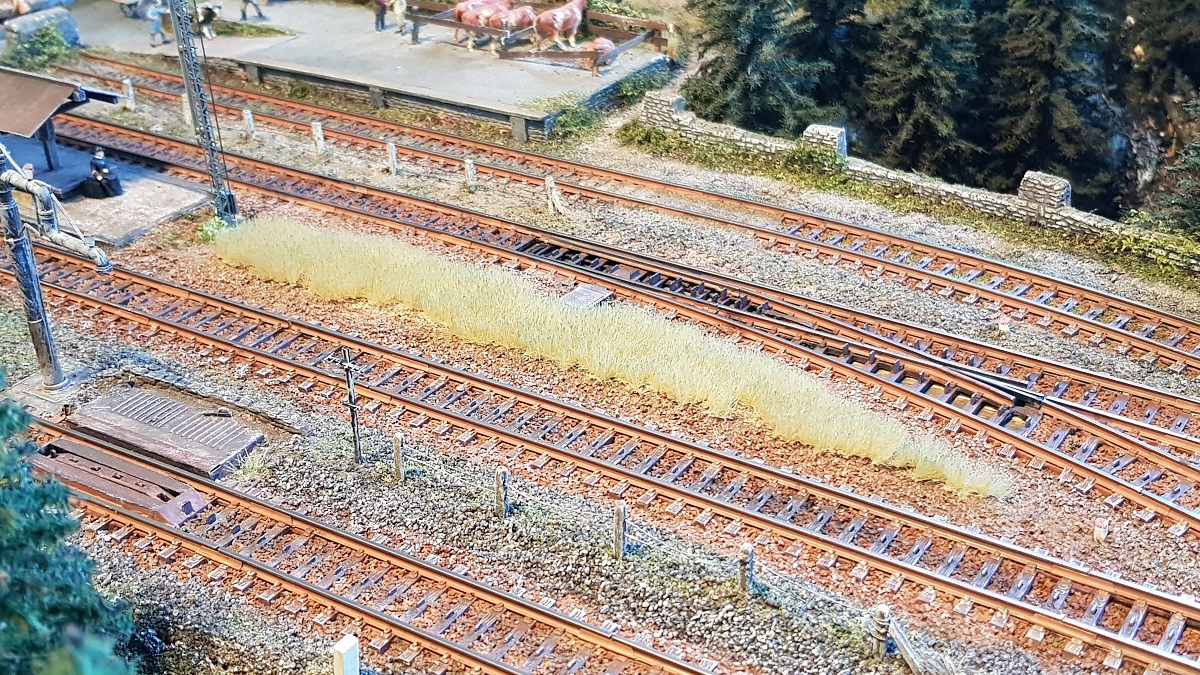 Too straight the edge seems unnatural to me. Besides, I need room for the smaller vegatation at the side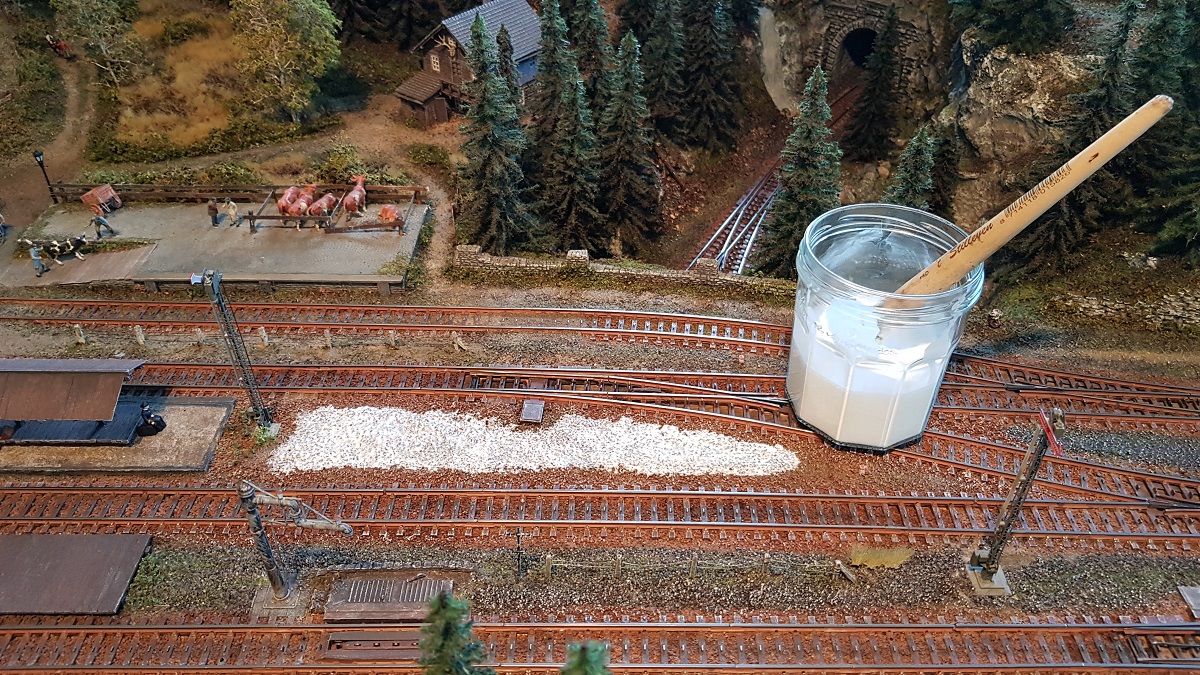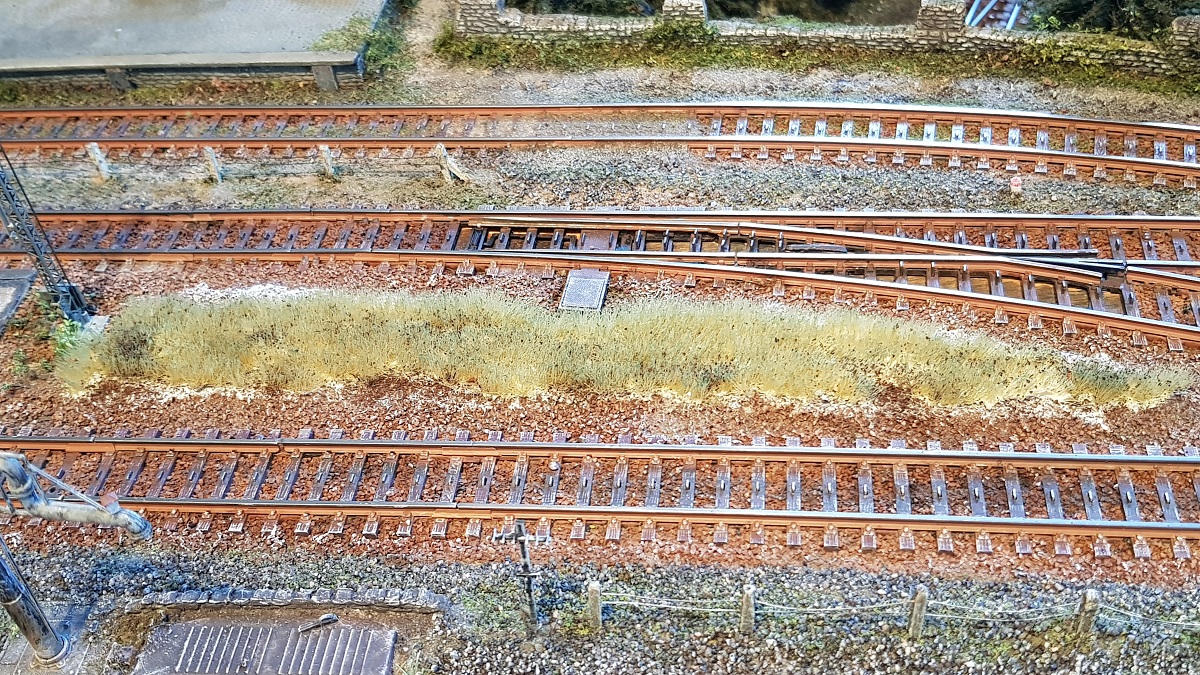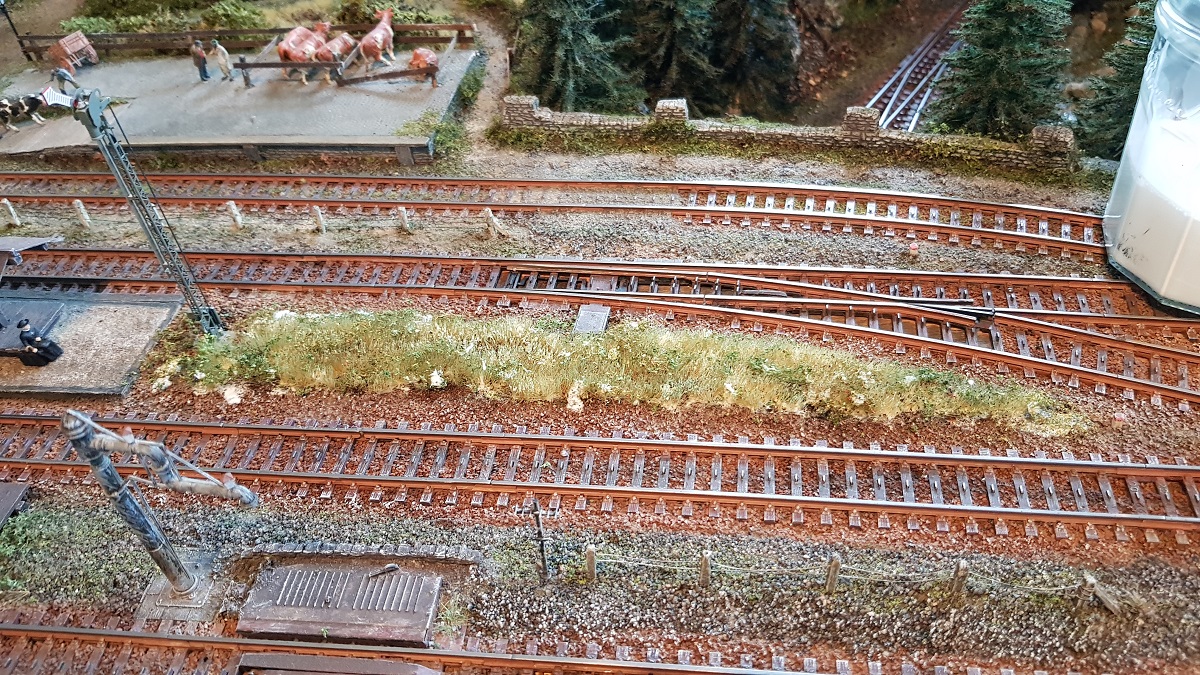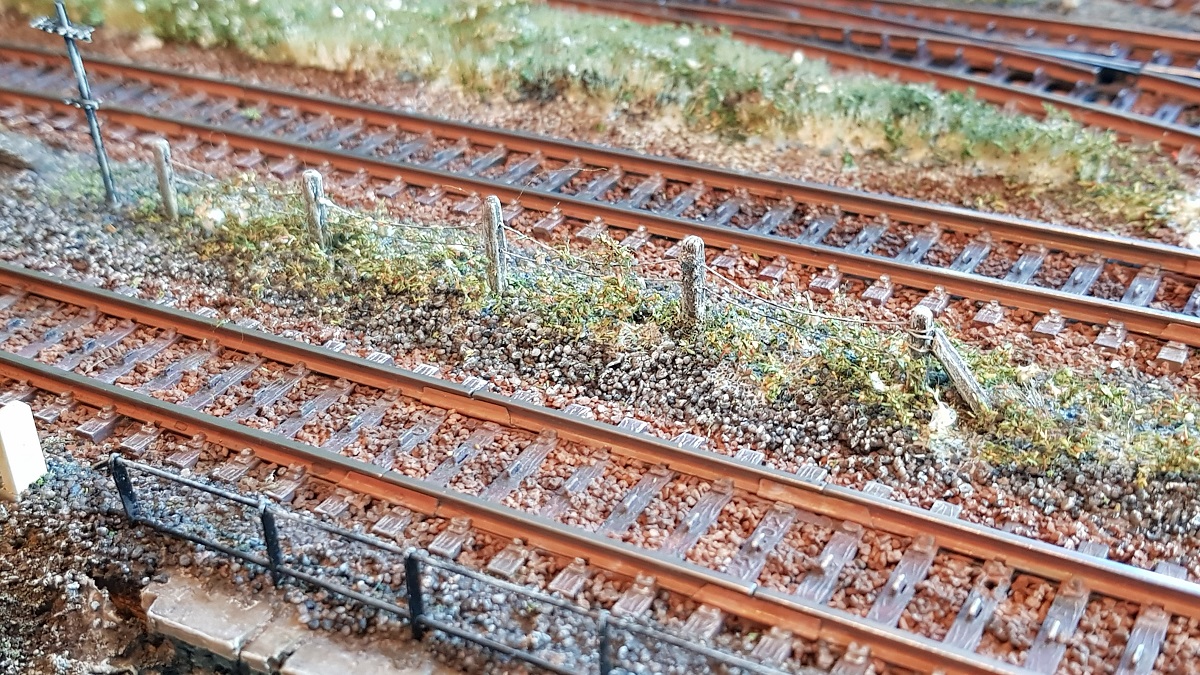 ... and while I am working on the smaller vegetation, weeds and tares are 'growing' into the fence in the front.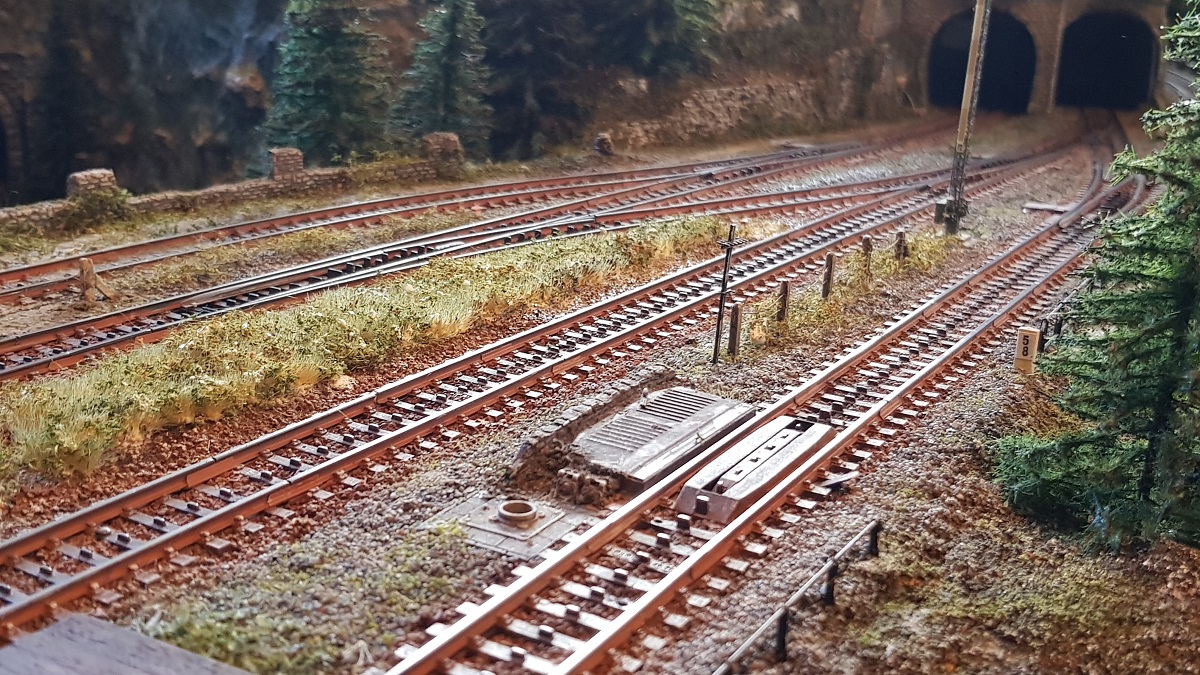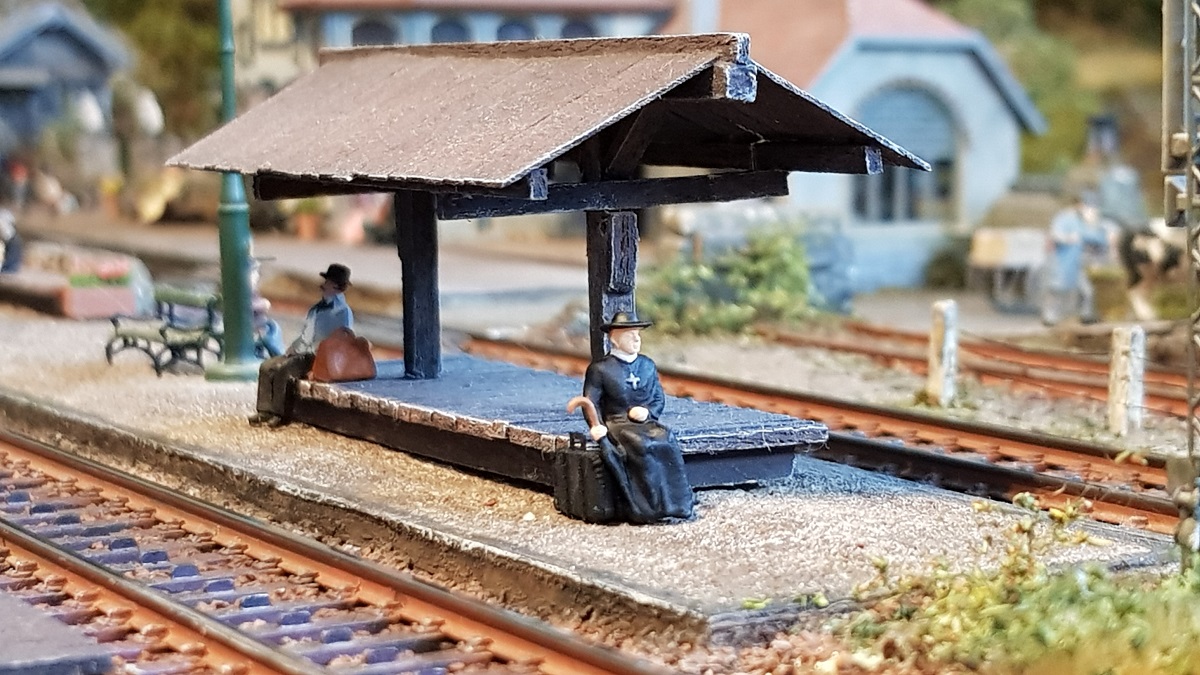 The reverent or "der Hochwürden" (Preiser 28105) is enjoying the view in a quiet spot at the head of the platform, waiting for the next train to arrive.
~~~
Frits Osterthun © 21.11.2020