R e n o v a t i o n J o u r n a l 19
~ Verfallenes Fachwerkhaus ~
Q1/ 2 0 2 2
2018: Prelude (Part 1) - Prelude (Part 2)
2020: Part 3 ~ Part 4 ~ Part 5 ~ Part 6 ~ Part 7
2021: Part 8a ~ Part 8b ~ Part 8c ~ Part 9 ~ Part 10 ~ Part 11 ~ Part 12 ~ Part 13 ~ Part 14 ~ Part 15
2022: Part 16 ~ Part 17 ~ Part 18 ~ Part 19 ~ Part 20 ~ Part 21 ~ Part 22 ~ Part 23 ~ Part 24 ~ Part 25 ~ Part 26 ~ Part 27 ~ Part 28
2023:
Chapter 30 ~ Vineyard Watchtower
Chapter 31 ~ Animals in the Forest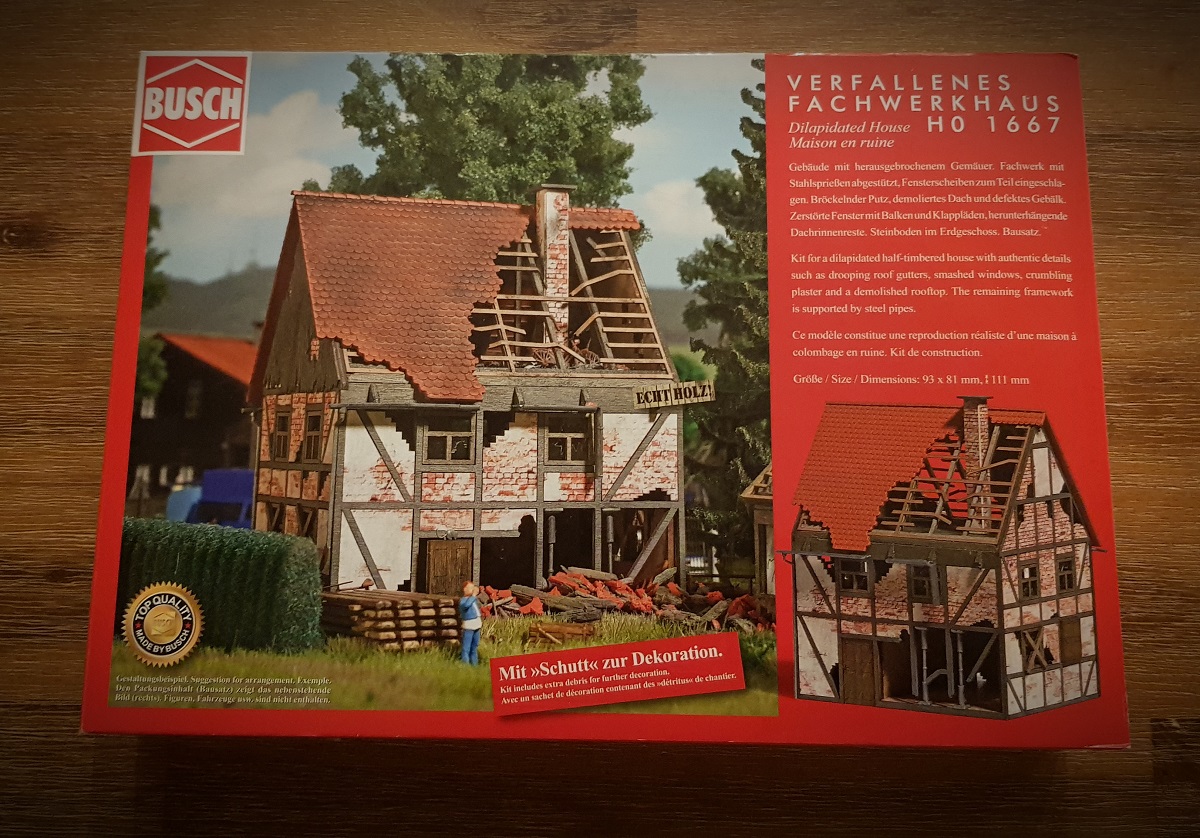 3.3.2022
~~~
Chapter 19.1 ~ Unboxing Busch 1667
March 5th
On 25.5.2019, I bought myself this dilapidated house, meant for a spot on the Cochemer Bahn, somewhere in town at the utmost left hand corner.
It lay for almost 3 years in the cabinet.
Since I finished the Module of Stift Cochem in Januari, there was nothing at hand for the moment being.
So... time to unboxing the 'Verfallenes Fachwerkhaus'!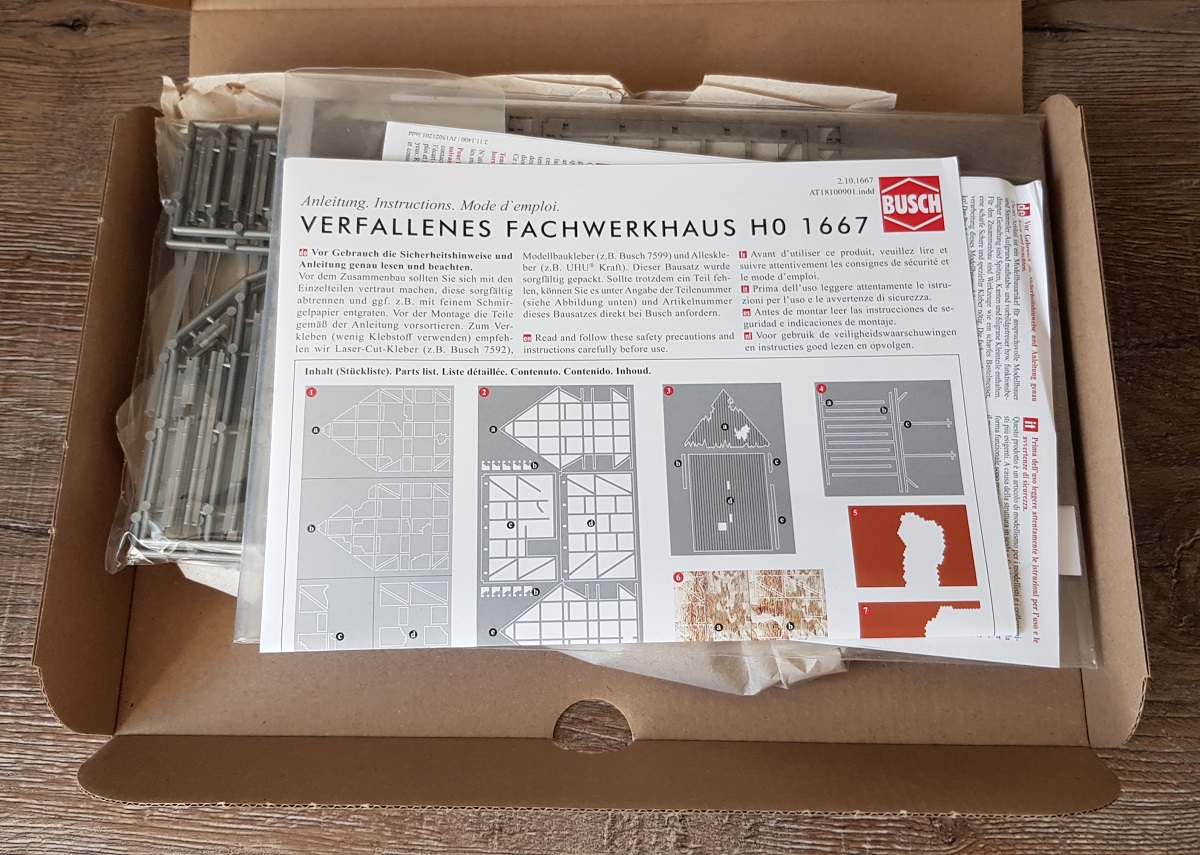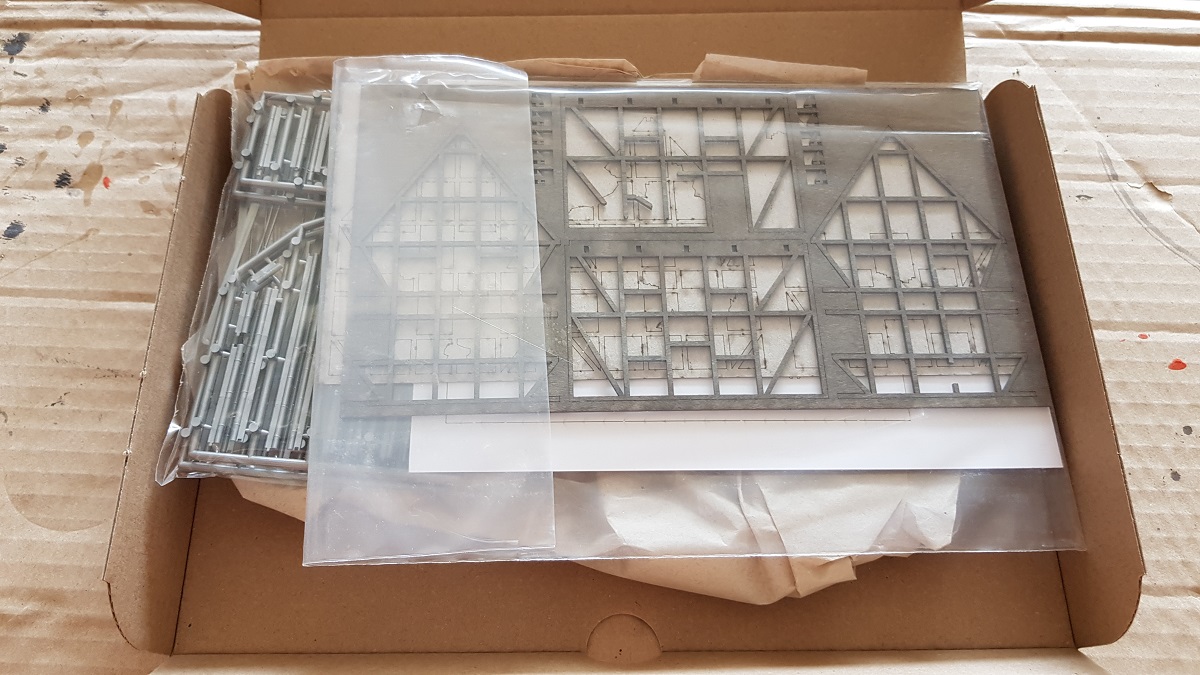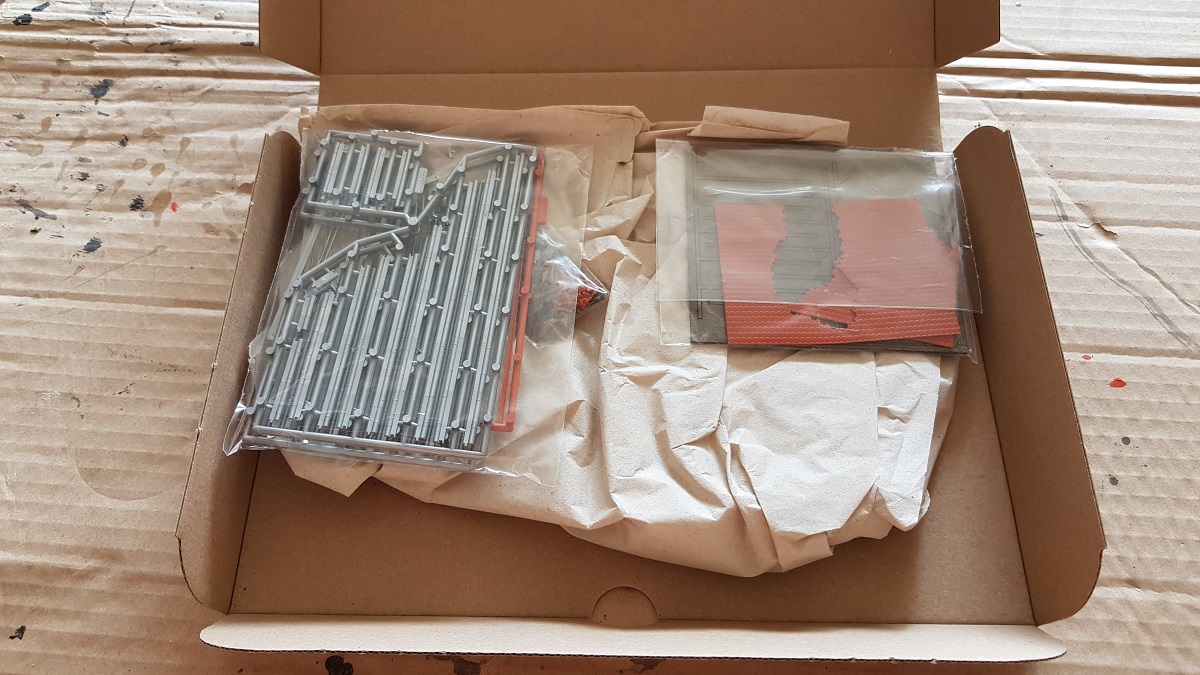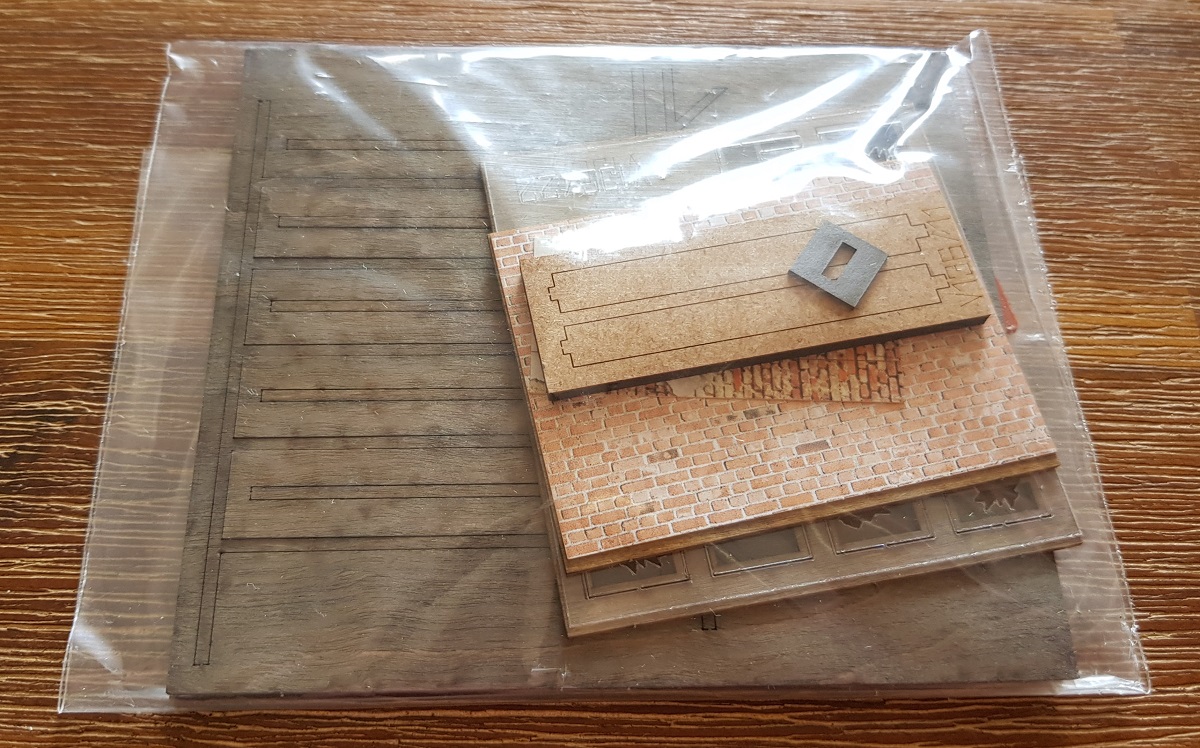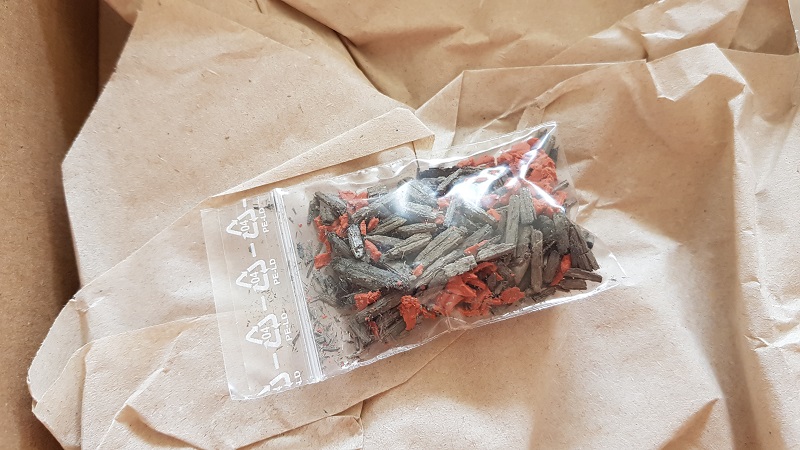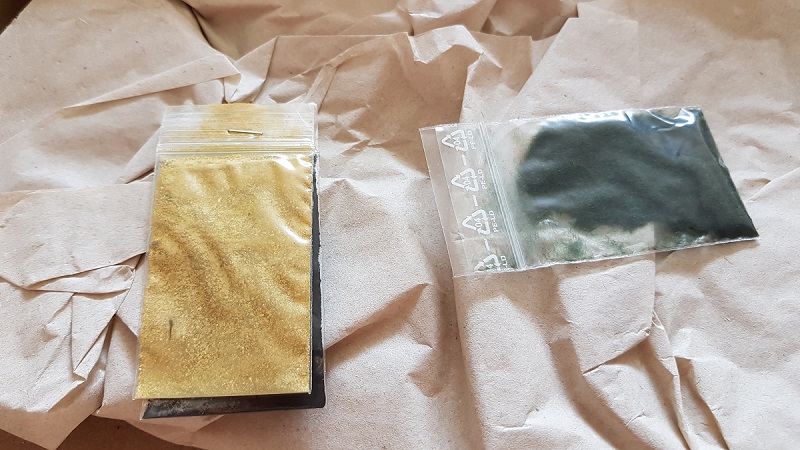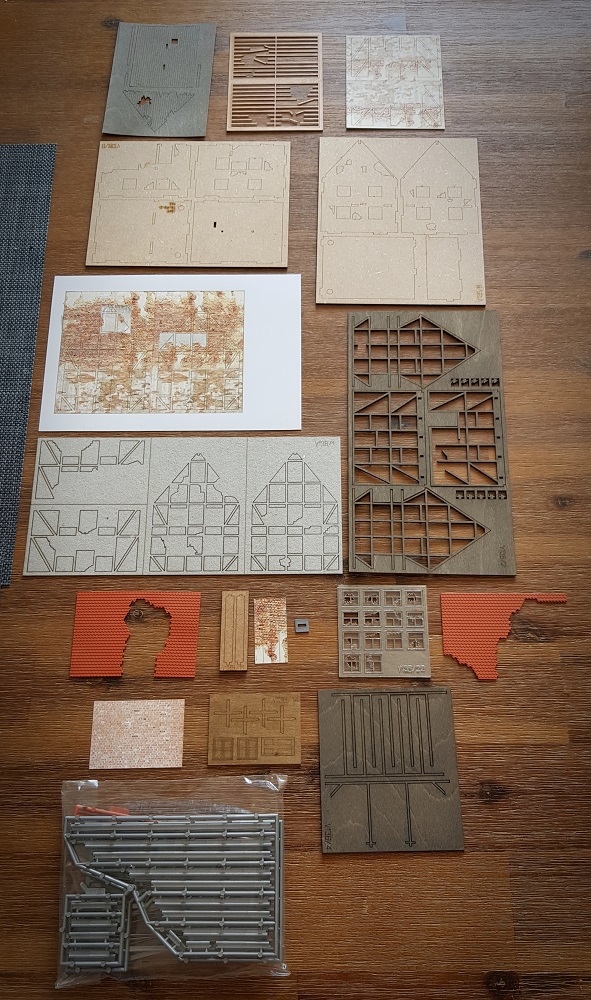 5.3.2022
~~~
Chapter 19.2 ~ Painting & Weathering
Let the pictures tell their tale...
March 5th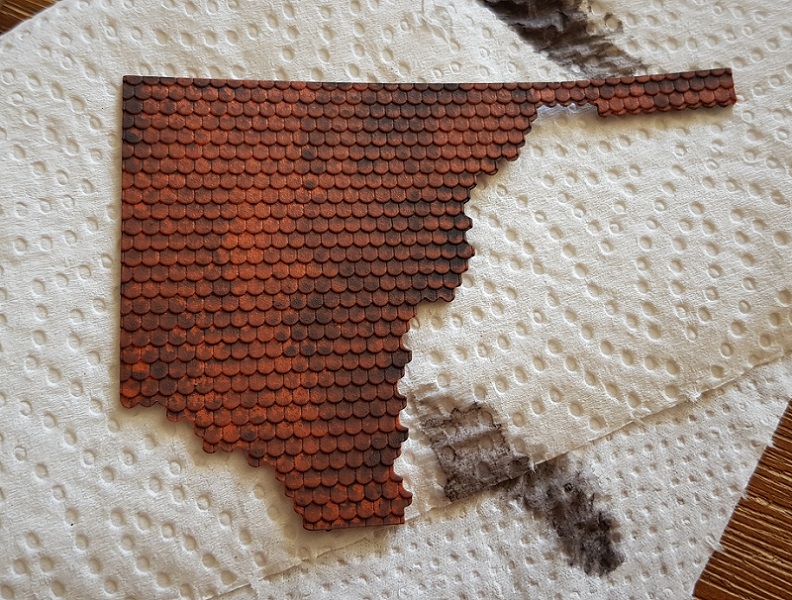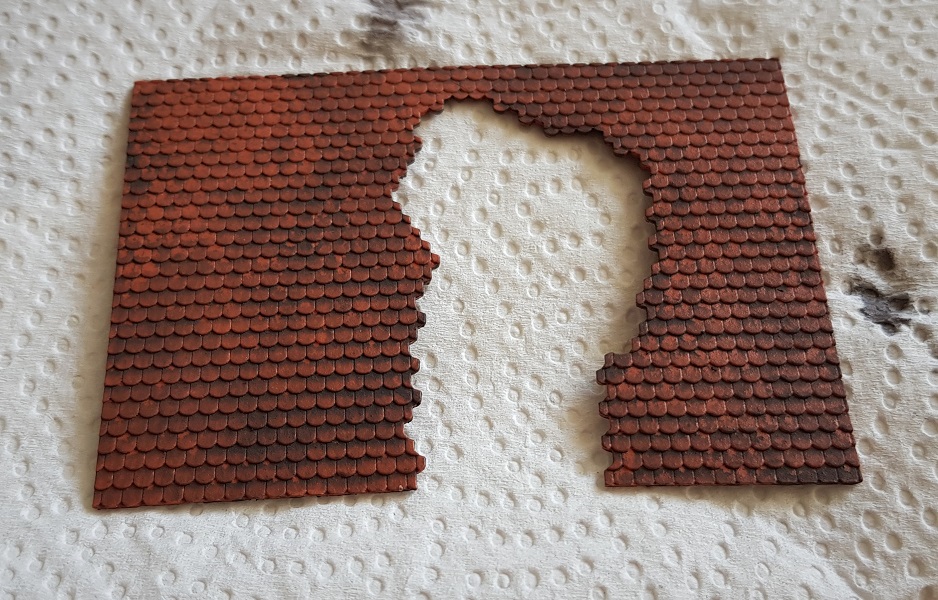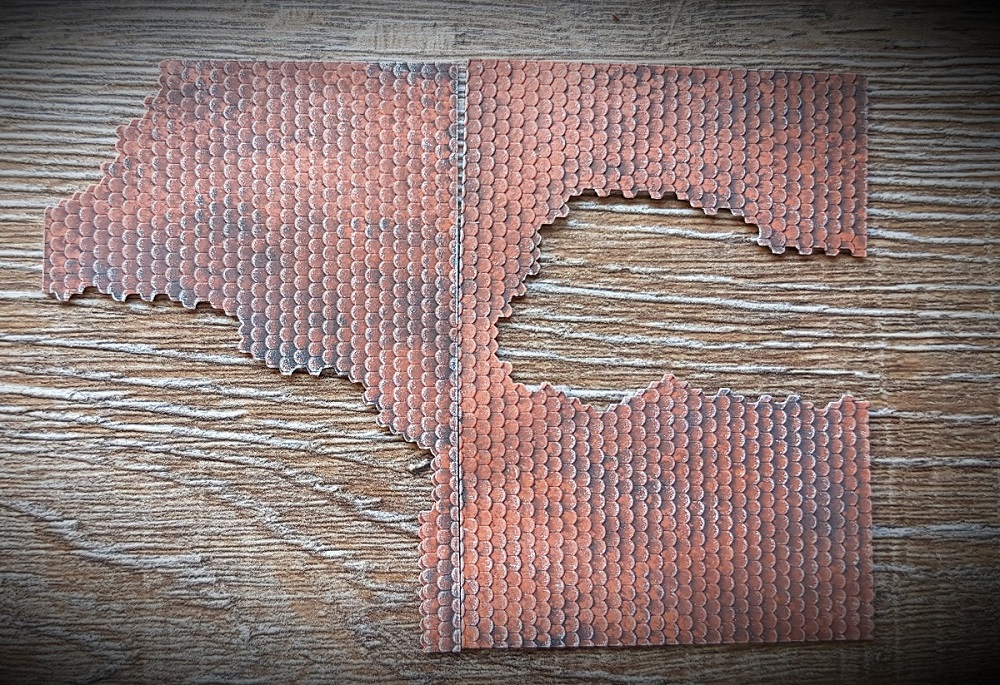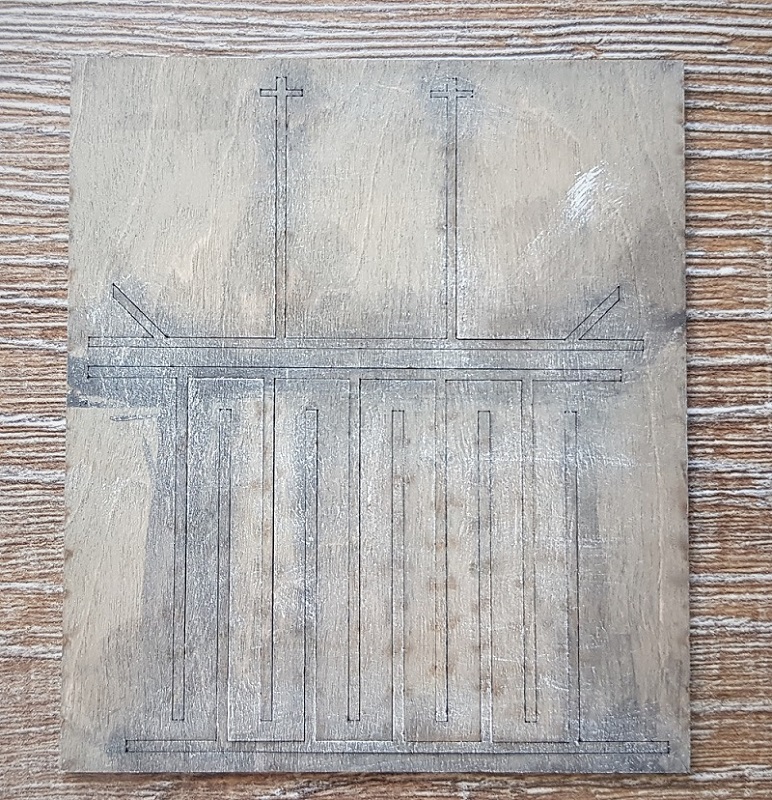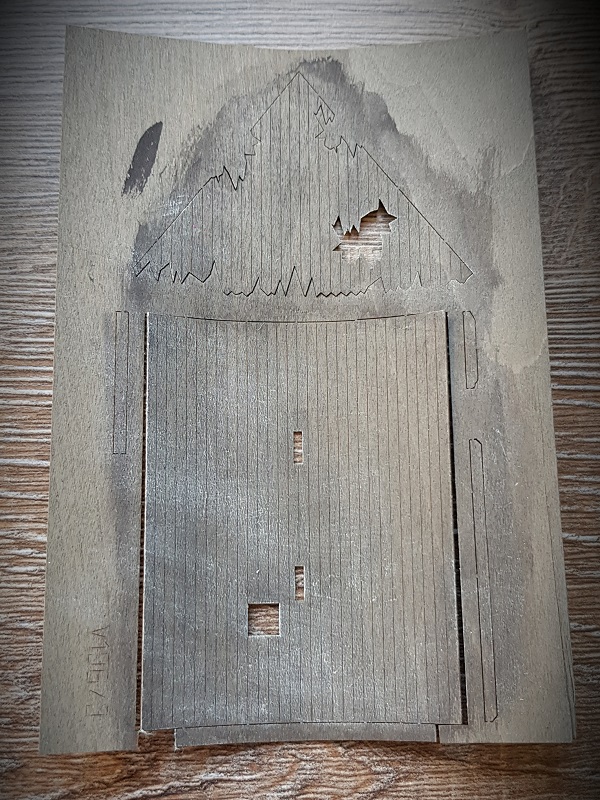 If only I knew that the acrylic paint would curl the thin layer of wood...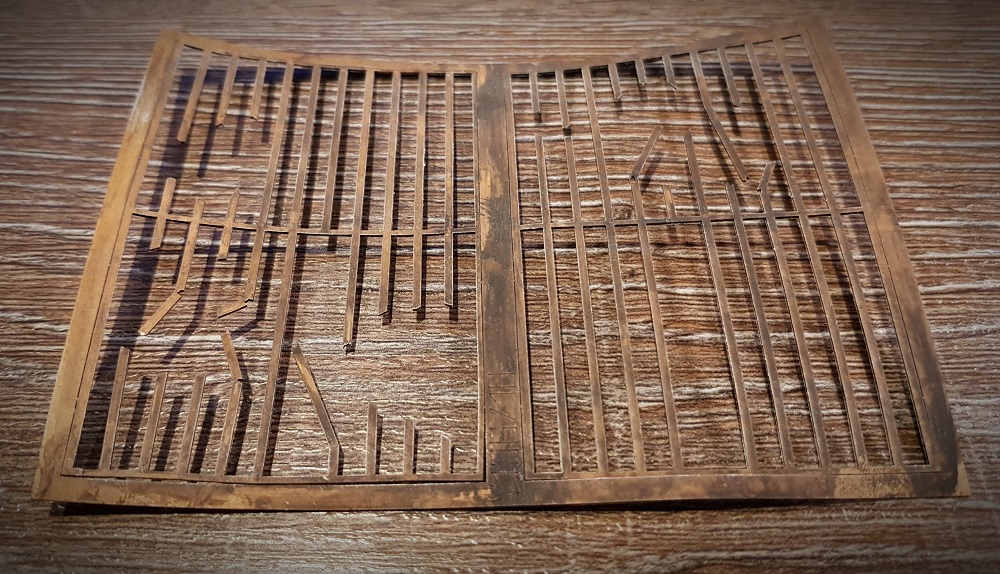 Now there's some dilap... dapil... errr... dation
~~~
Chapter 19.3 ~ Building the dilapidated
March 5th
It fellt like my first Busch experience with the Forsthaus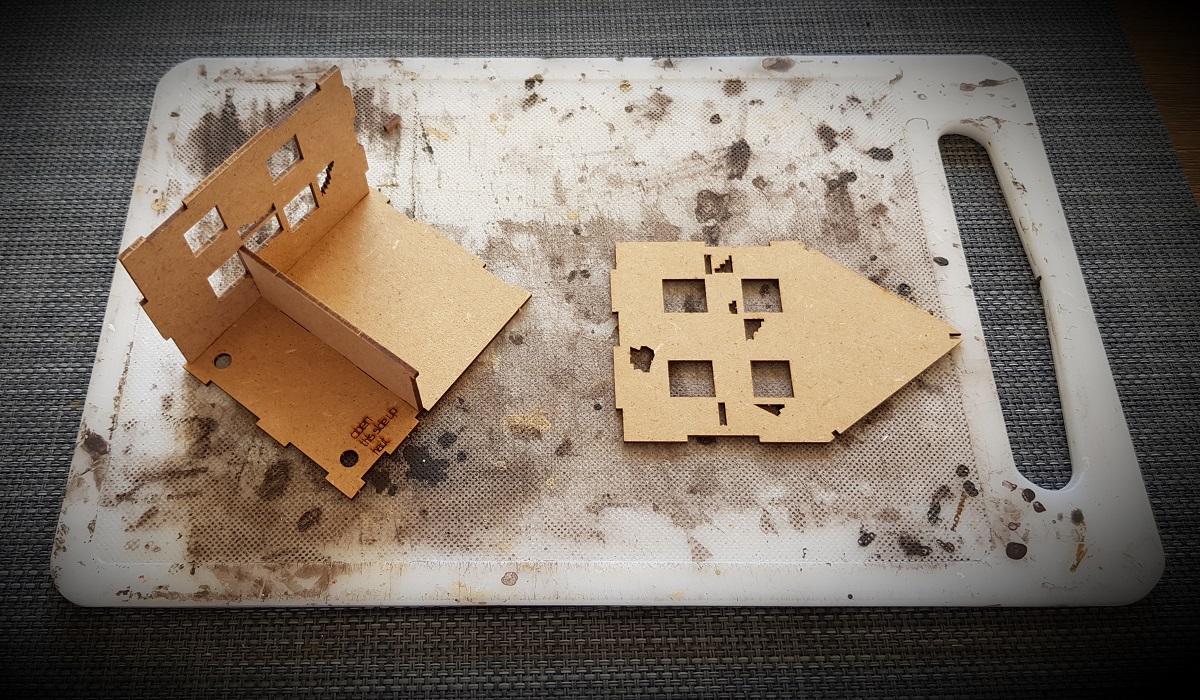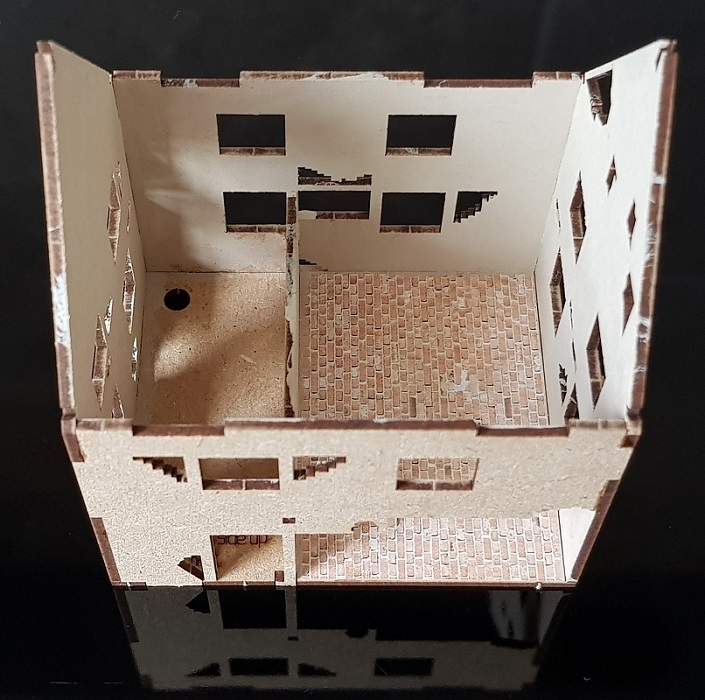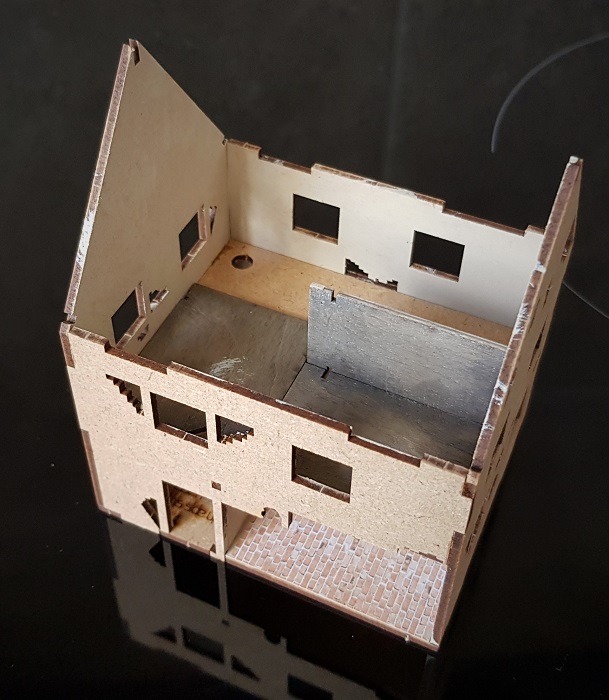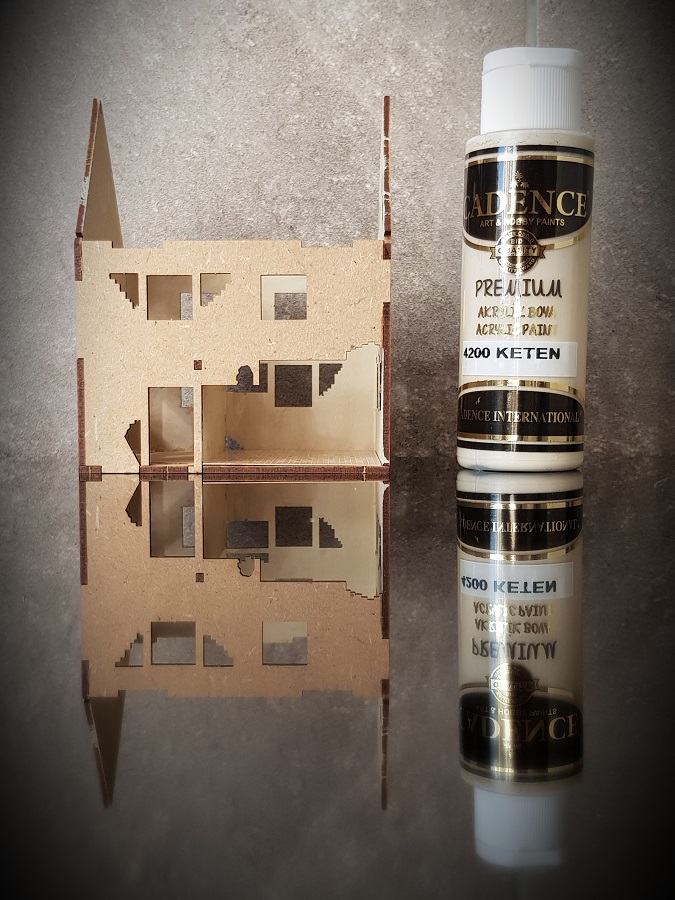 I gave the interior an off white layer, since one can look inside.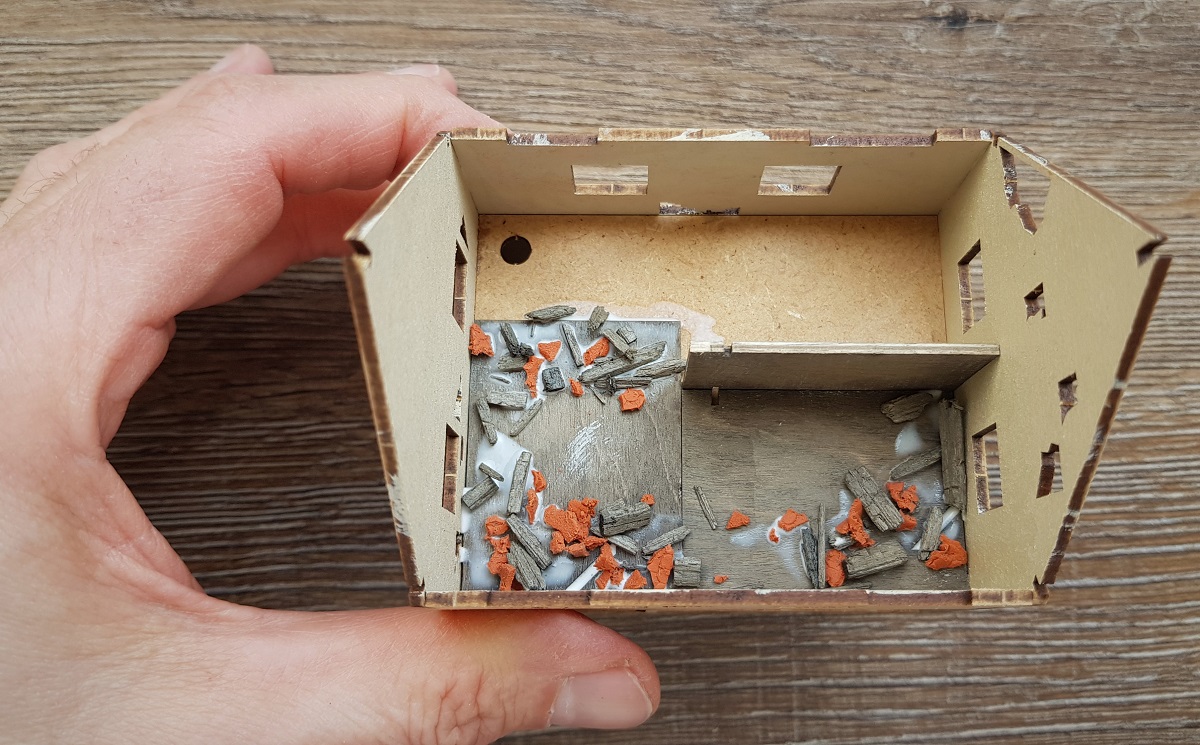 Not prescribed, but I gave the first floor a wall and 'carpet' of wooden temnants. These parts (beams and tiles) came out of the sachet...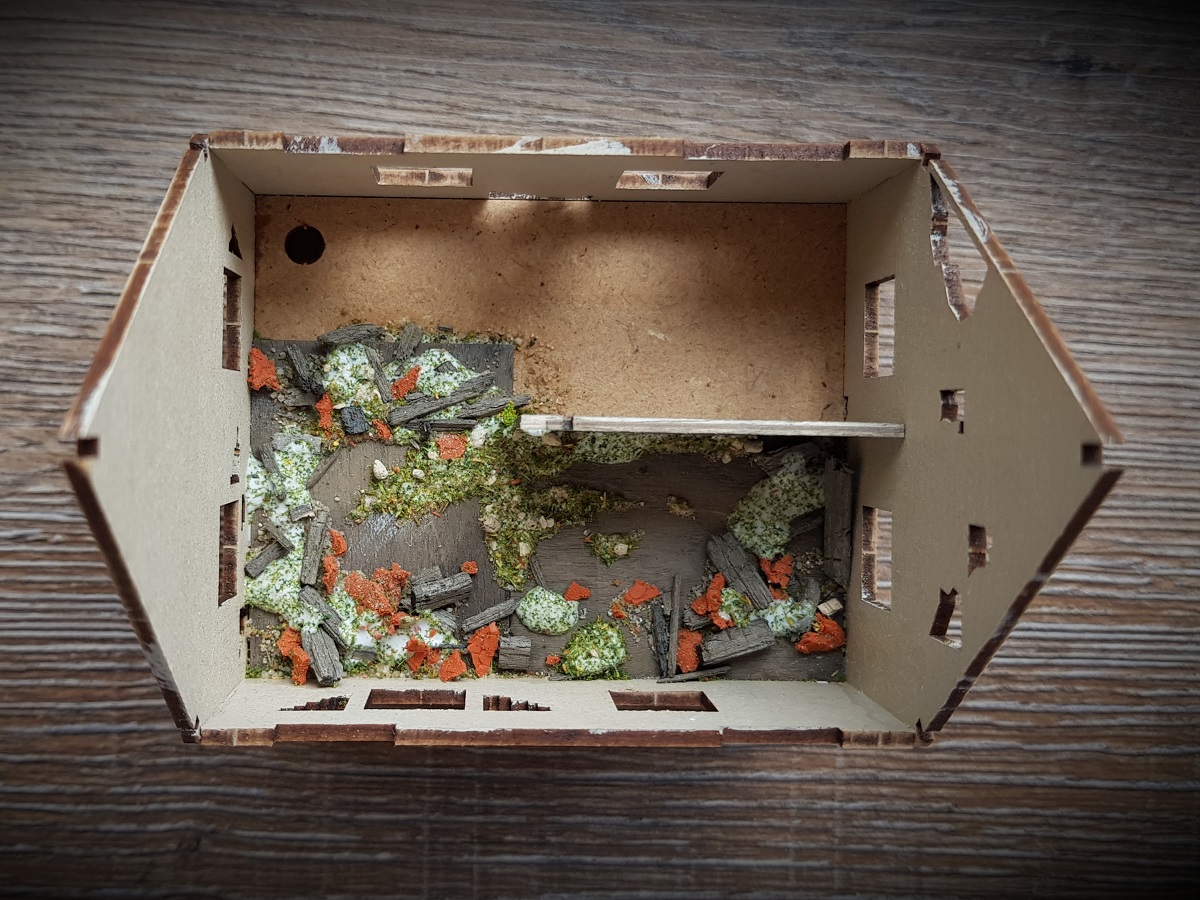 ... however, the rest I added myself: grit, grass, moss, sand, etc.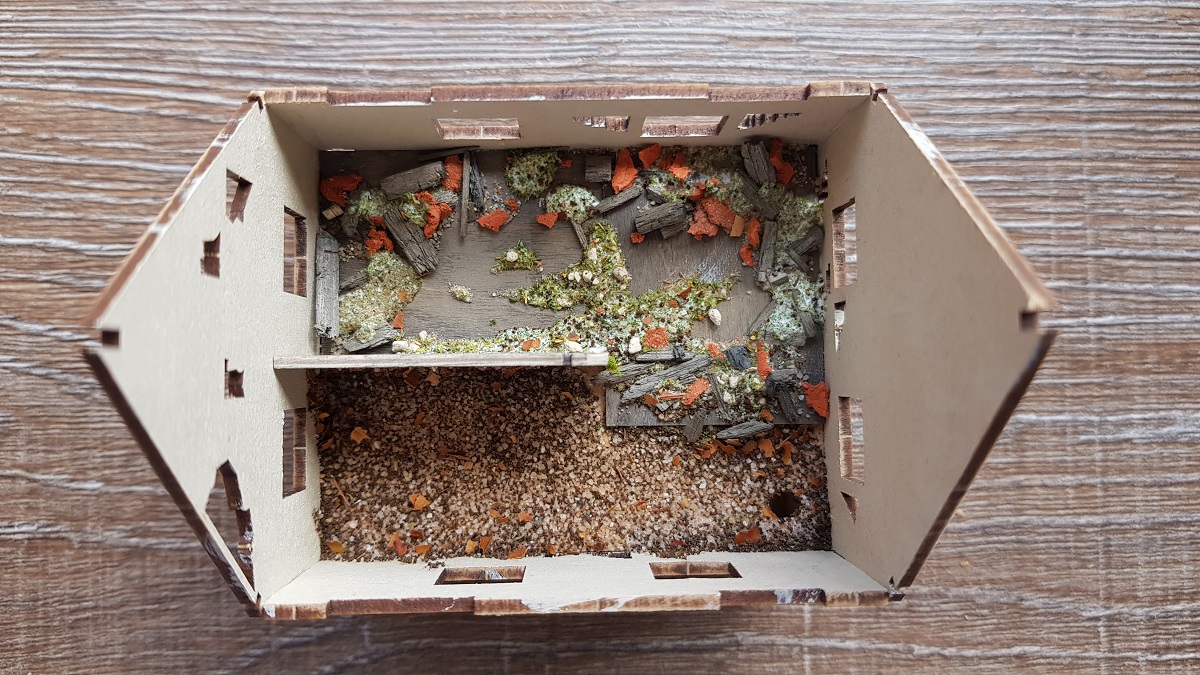 ~~~
Chapter 19.4 ~ Then there's the attic!
March 6th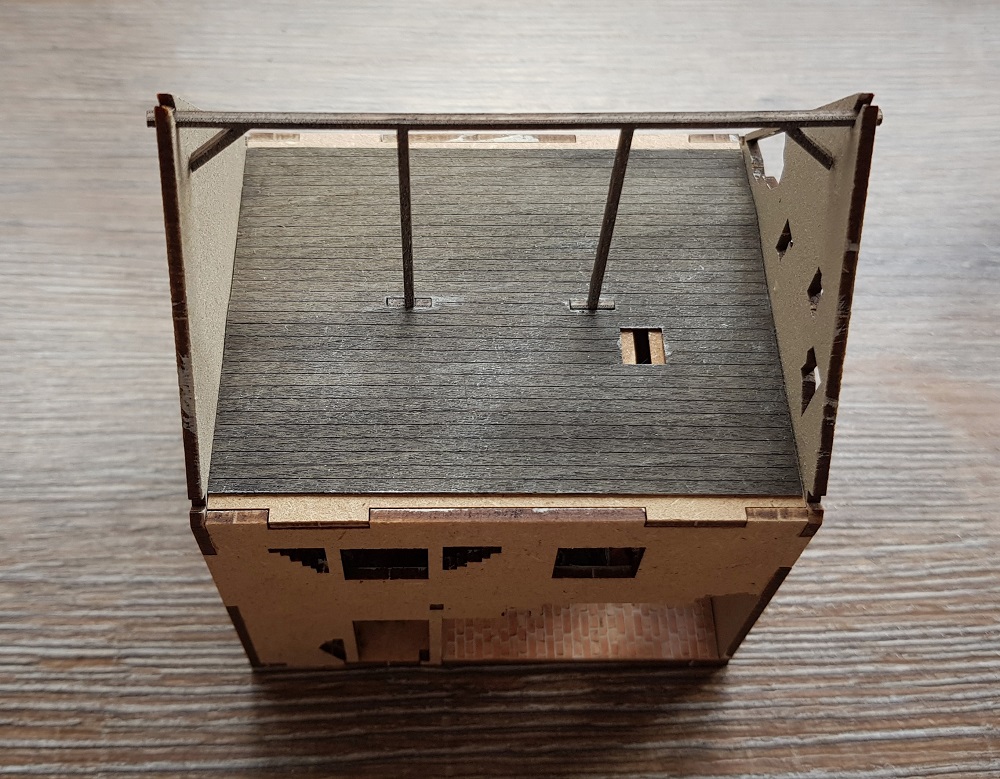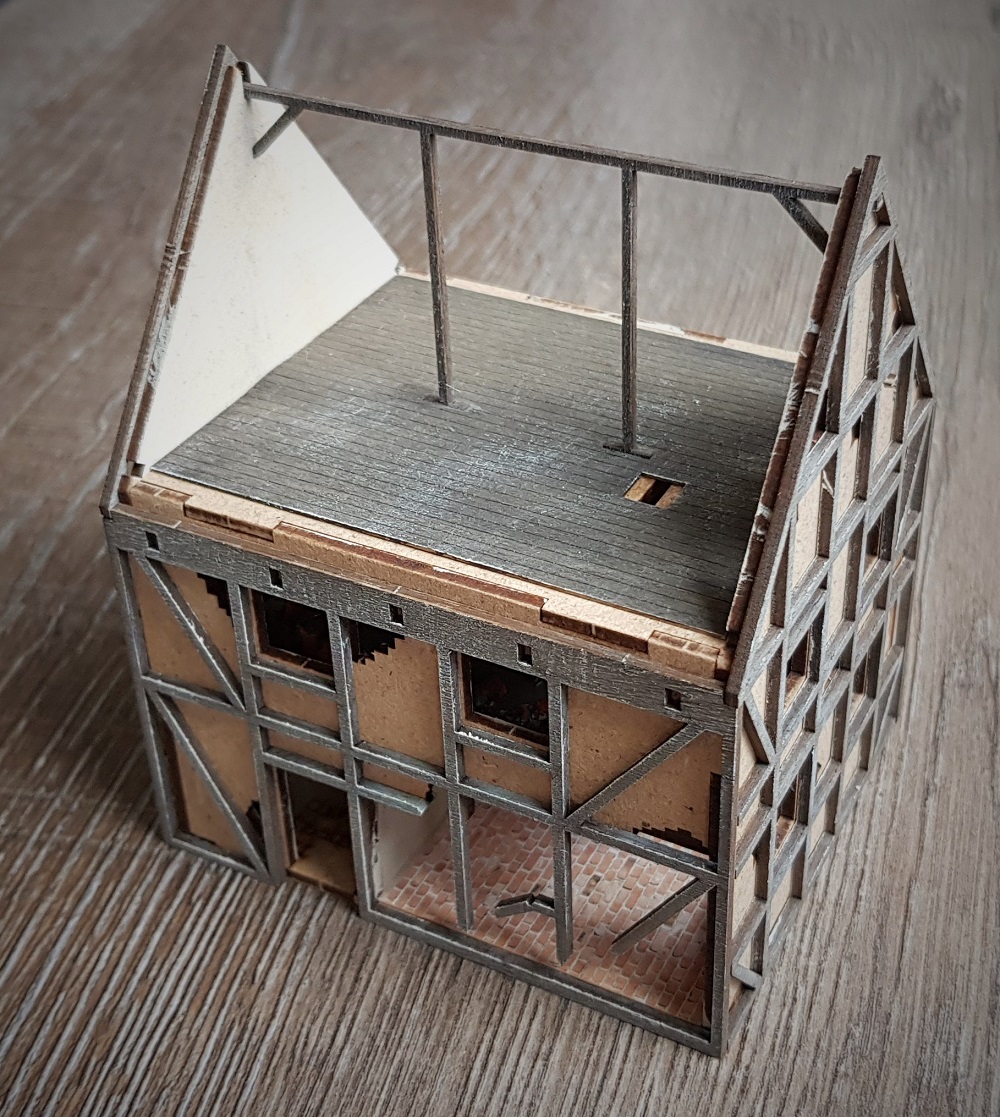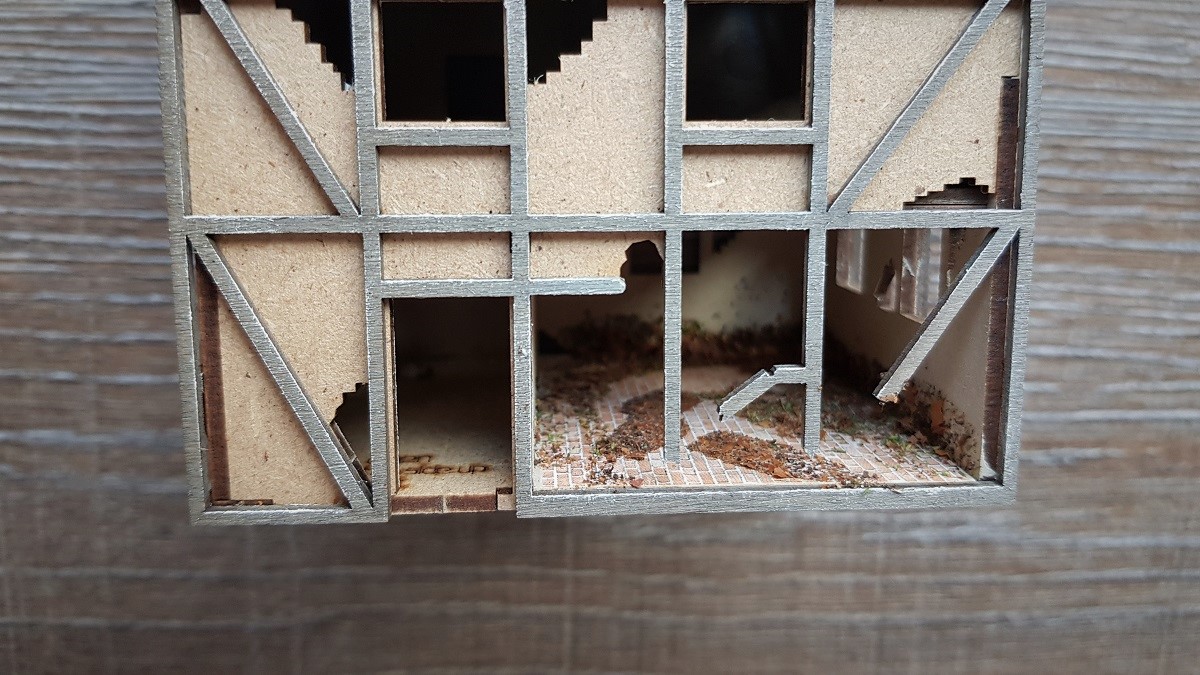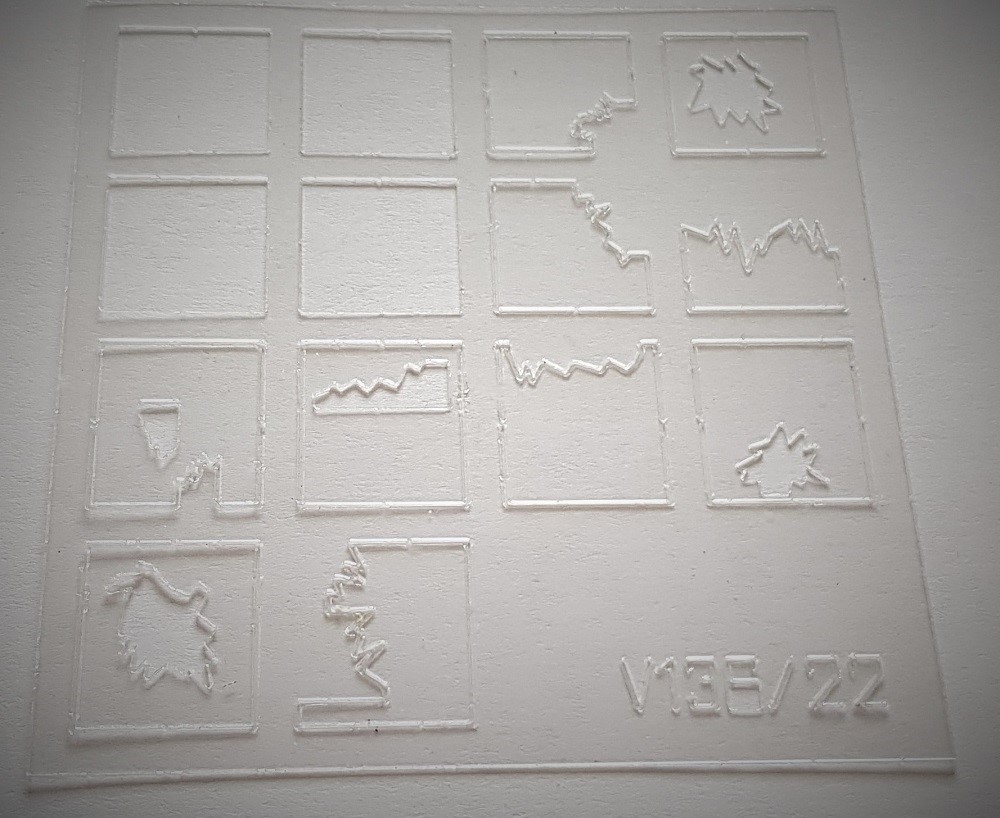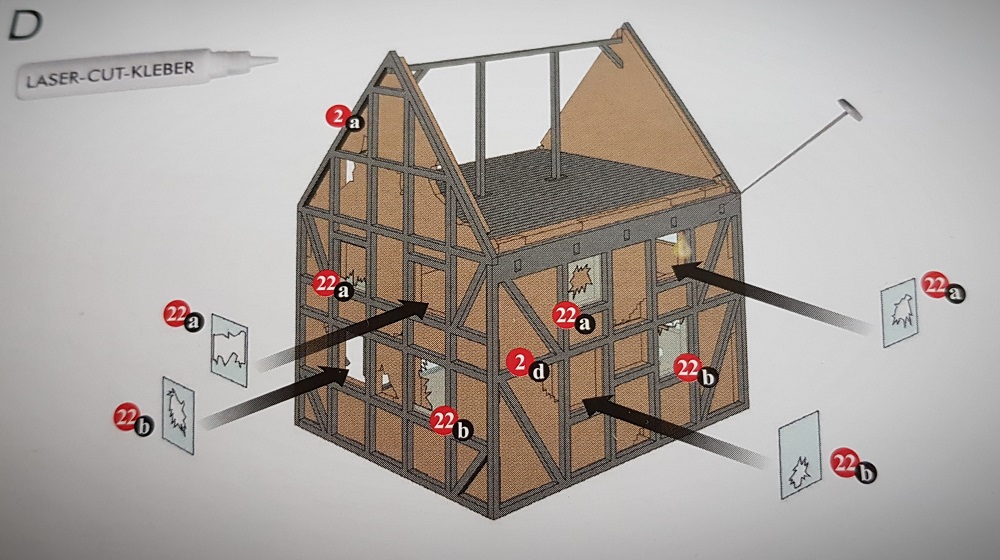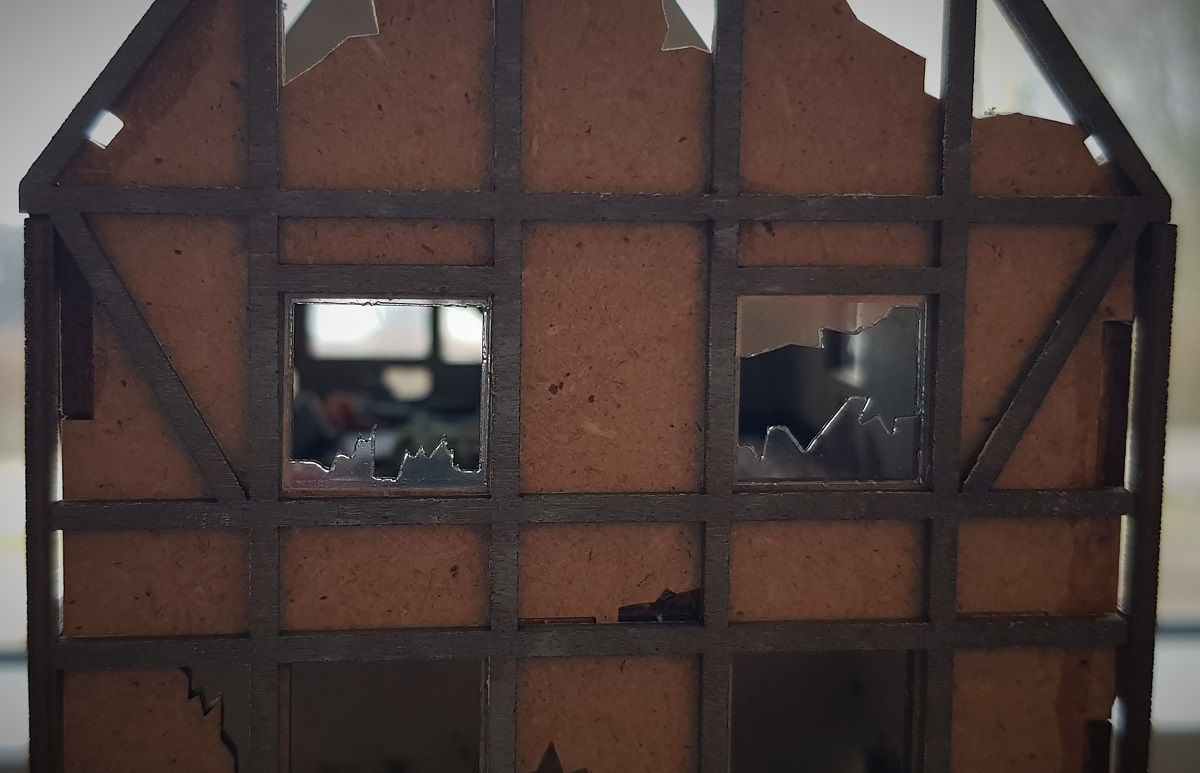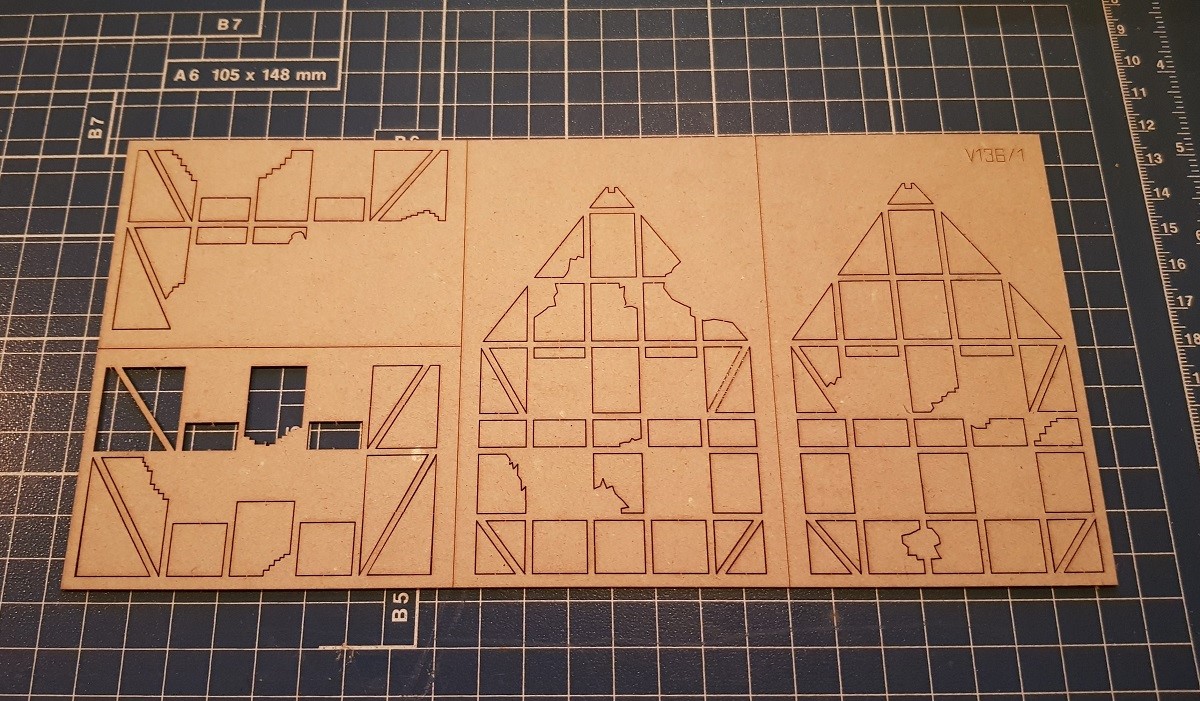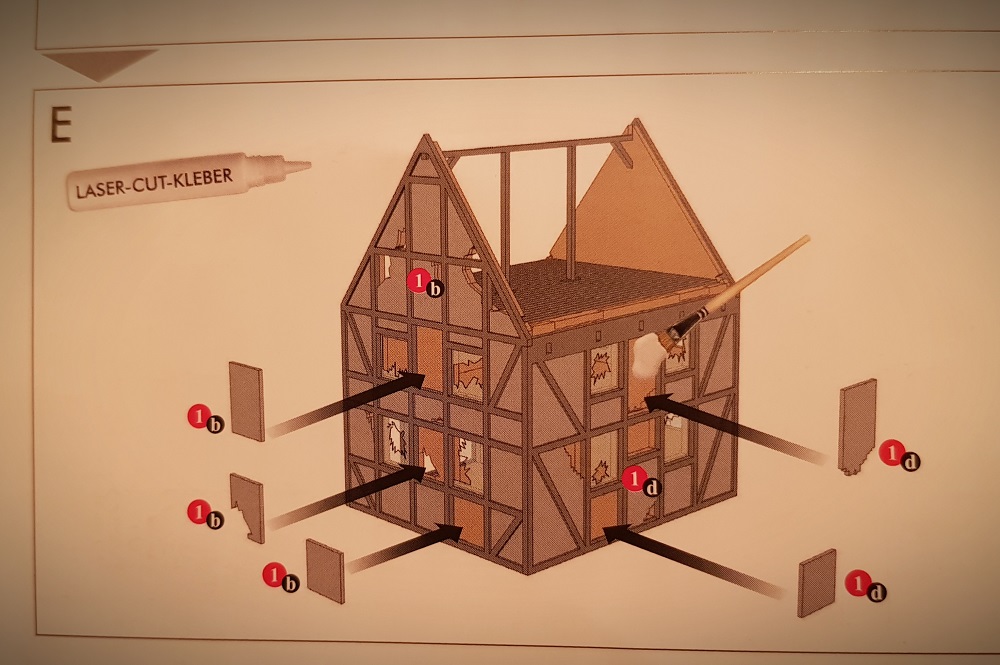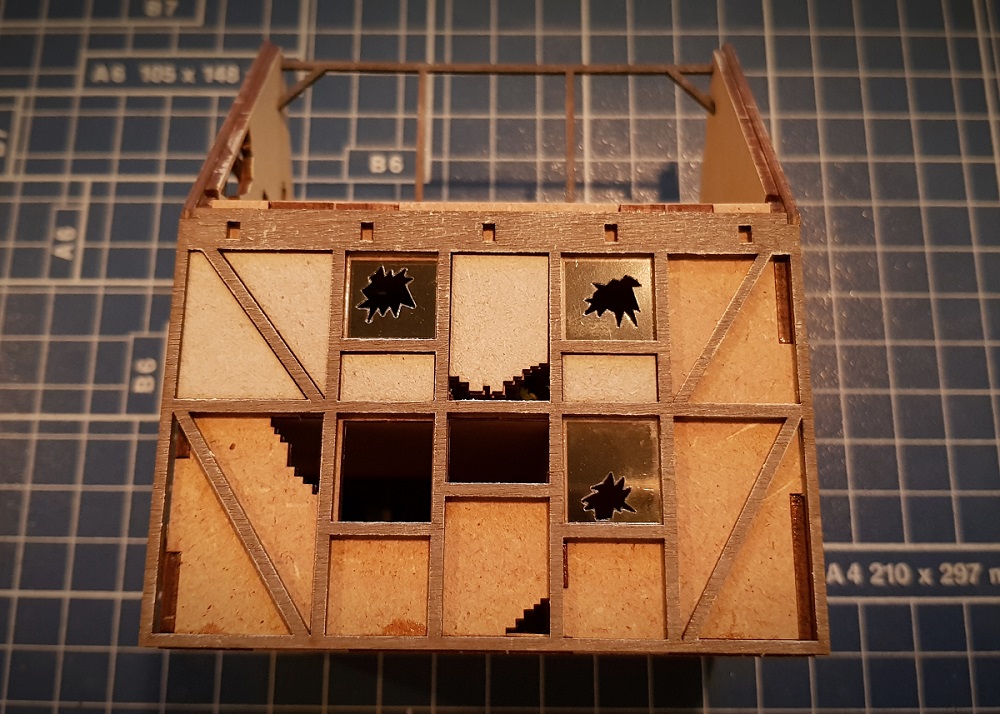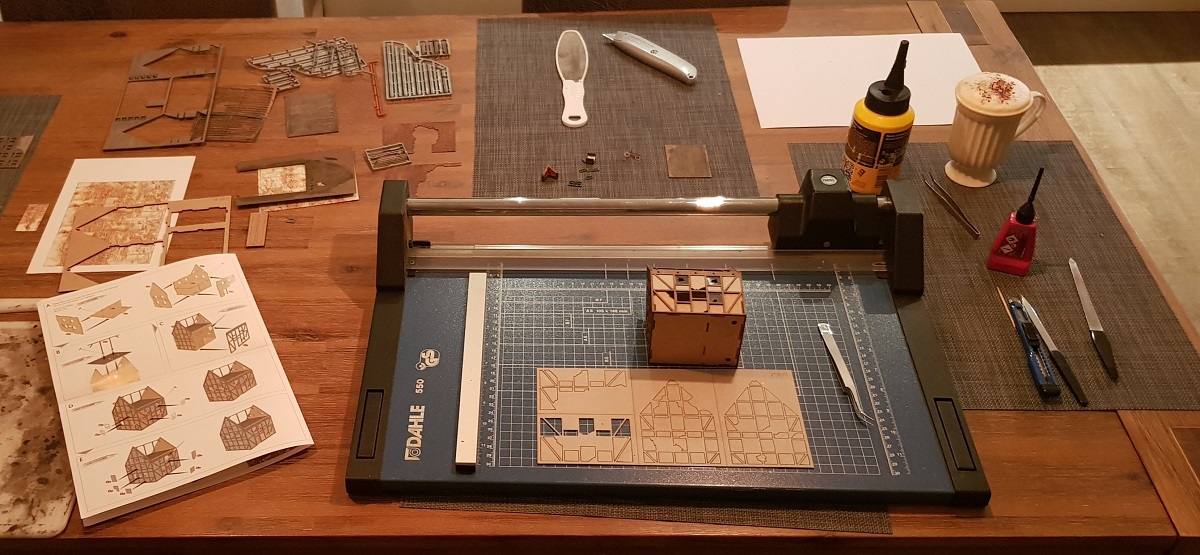 "No' without a decent co' o' coffee!"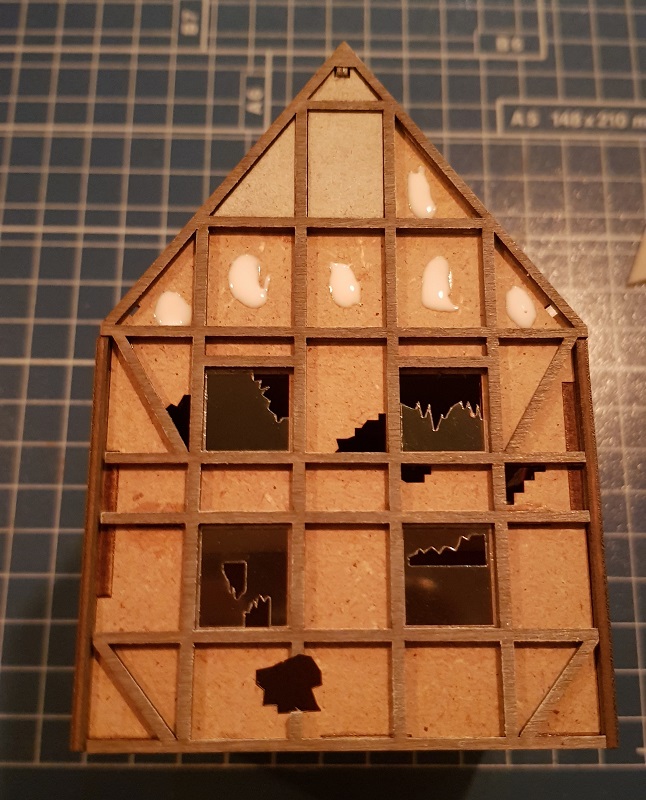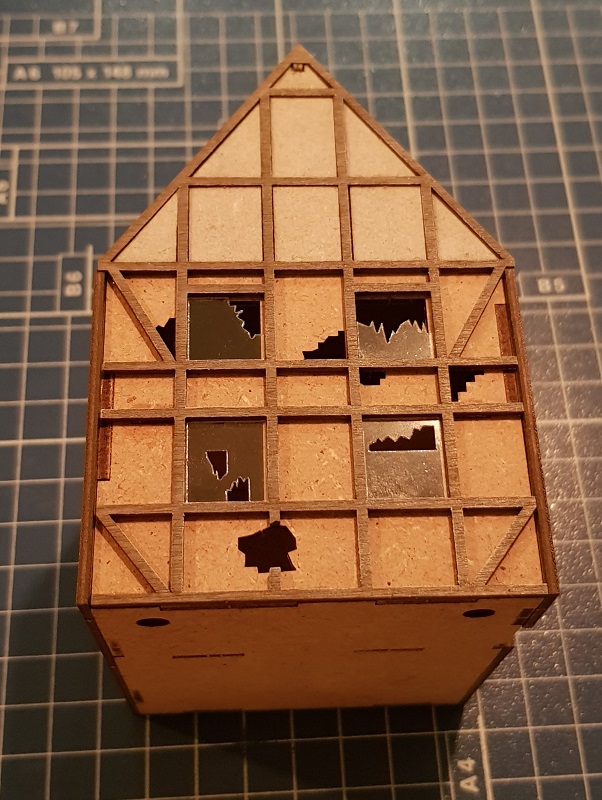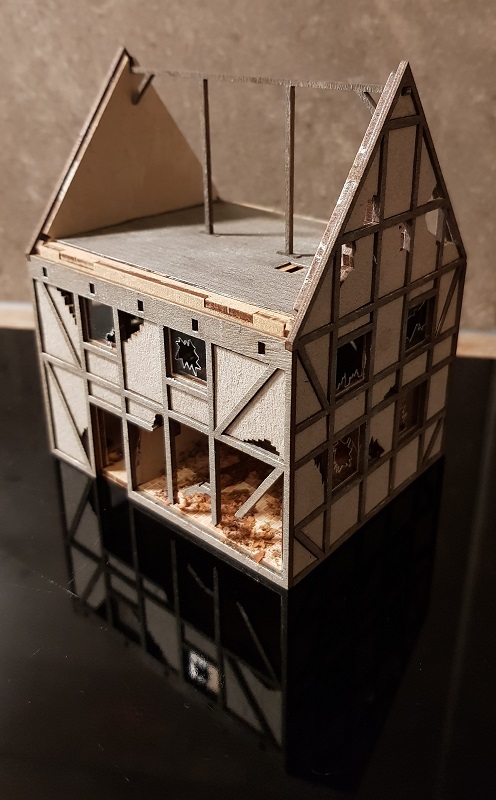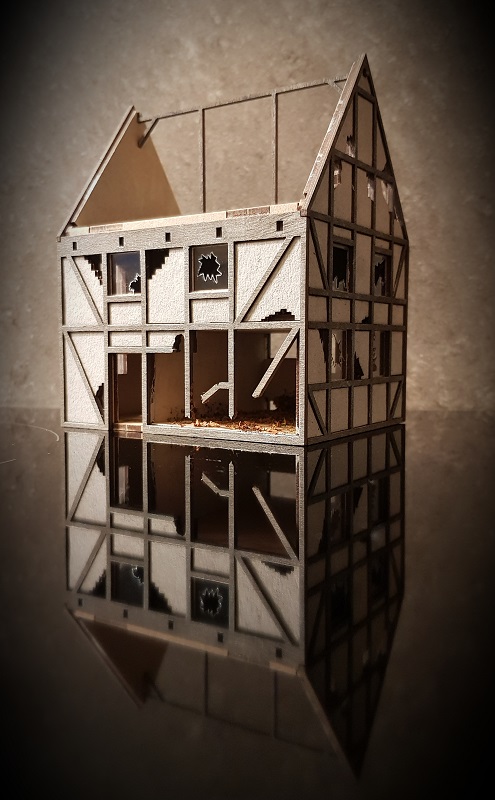 ~~~
Chapter 19.4 ~ Stone fittings
March 7th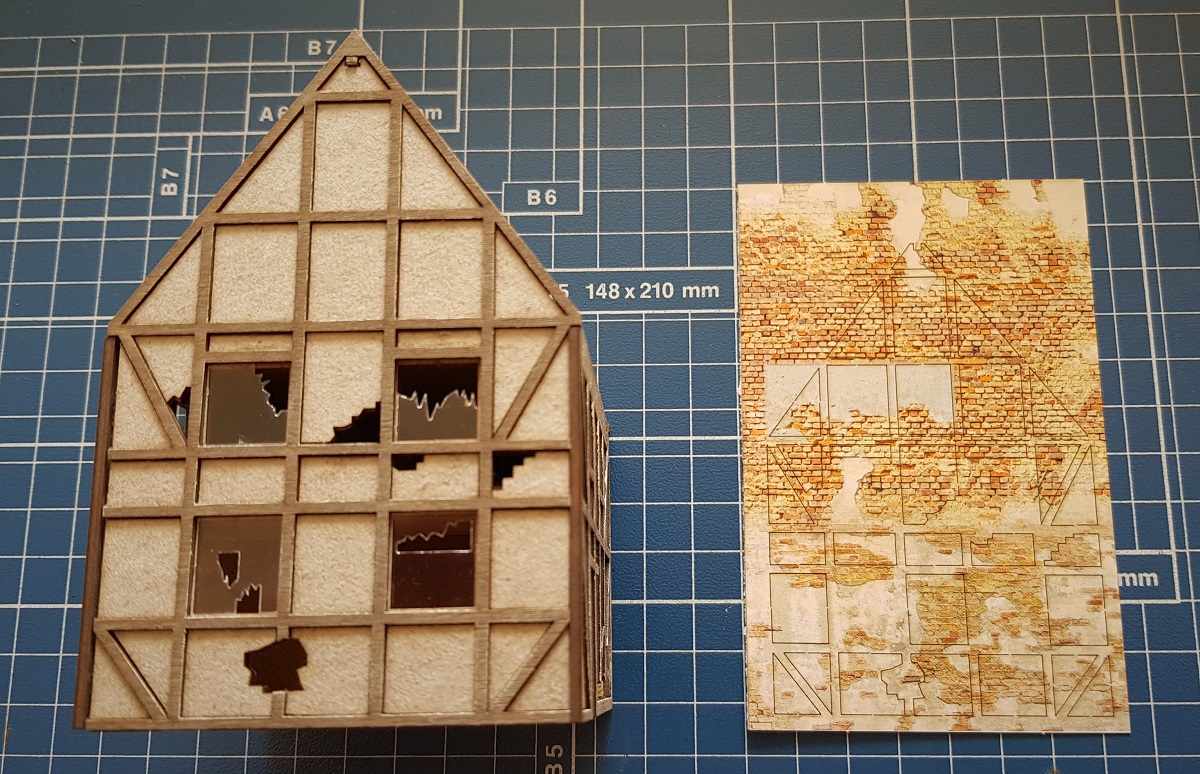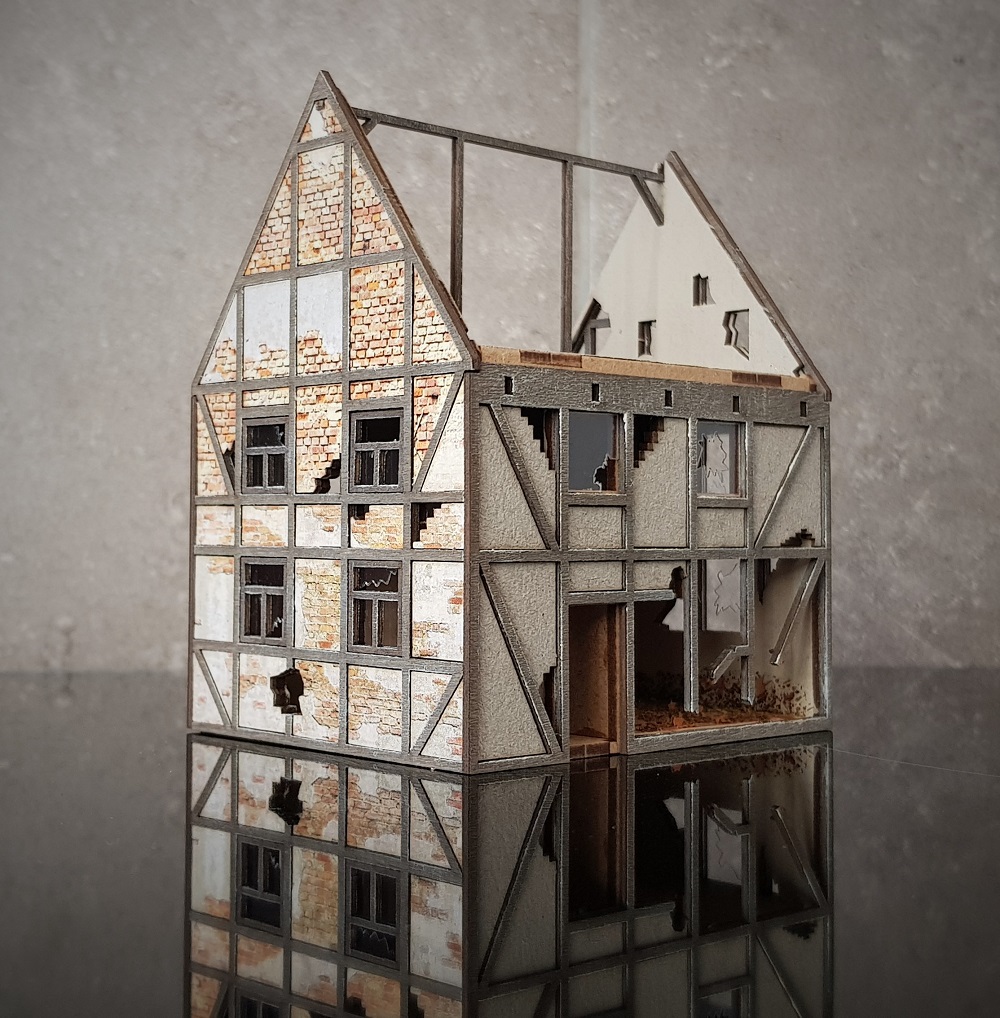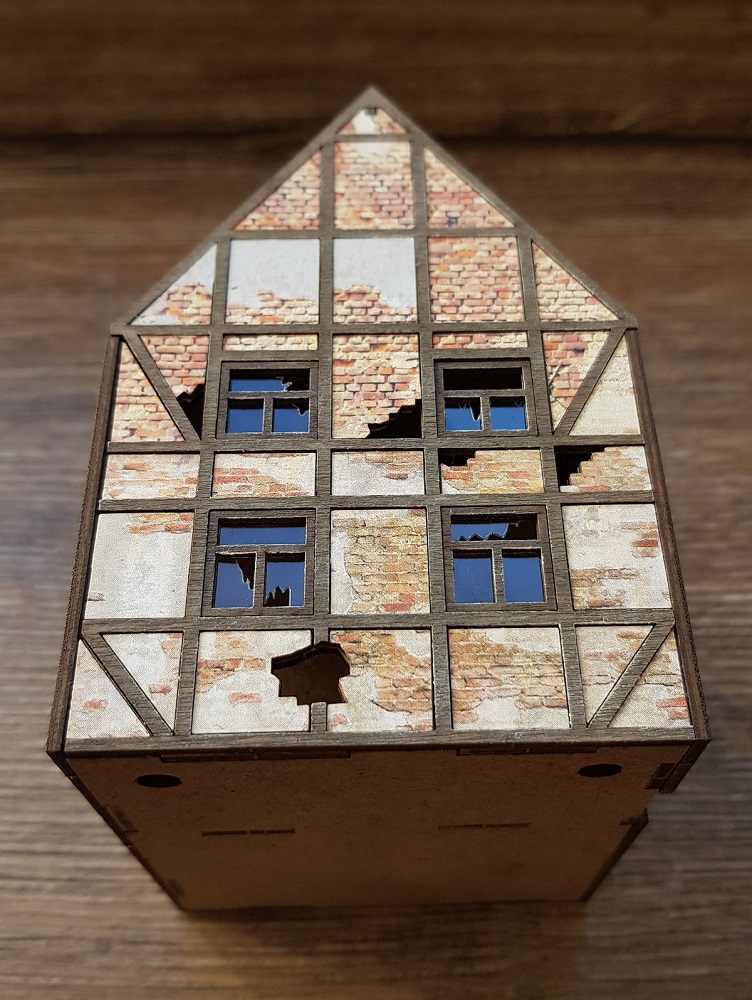 "Even broken glass can reflect a clear blue sky!"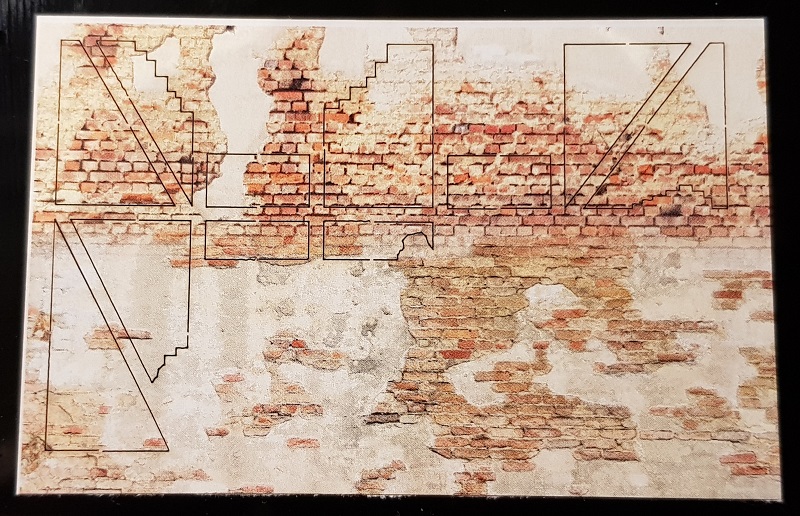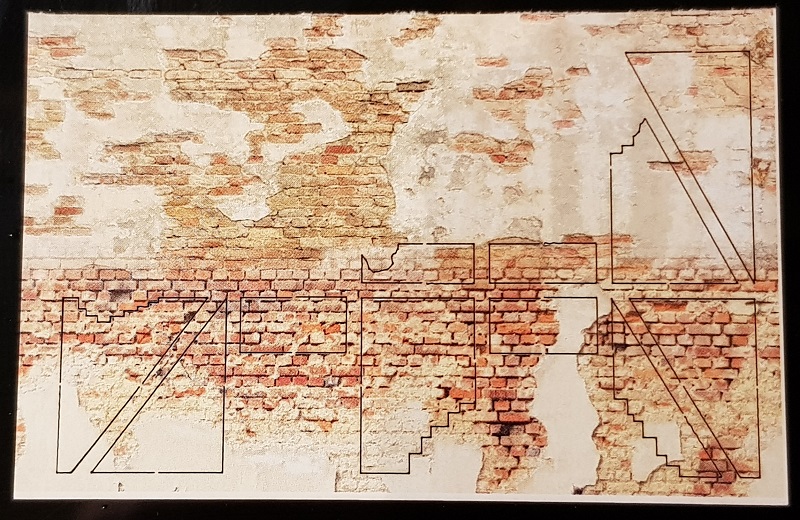 It turned out that the printing of the stones considering the shade was partly turned upside down...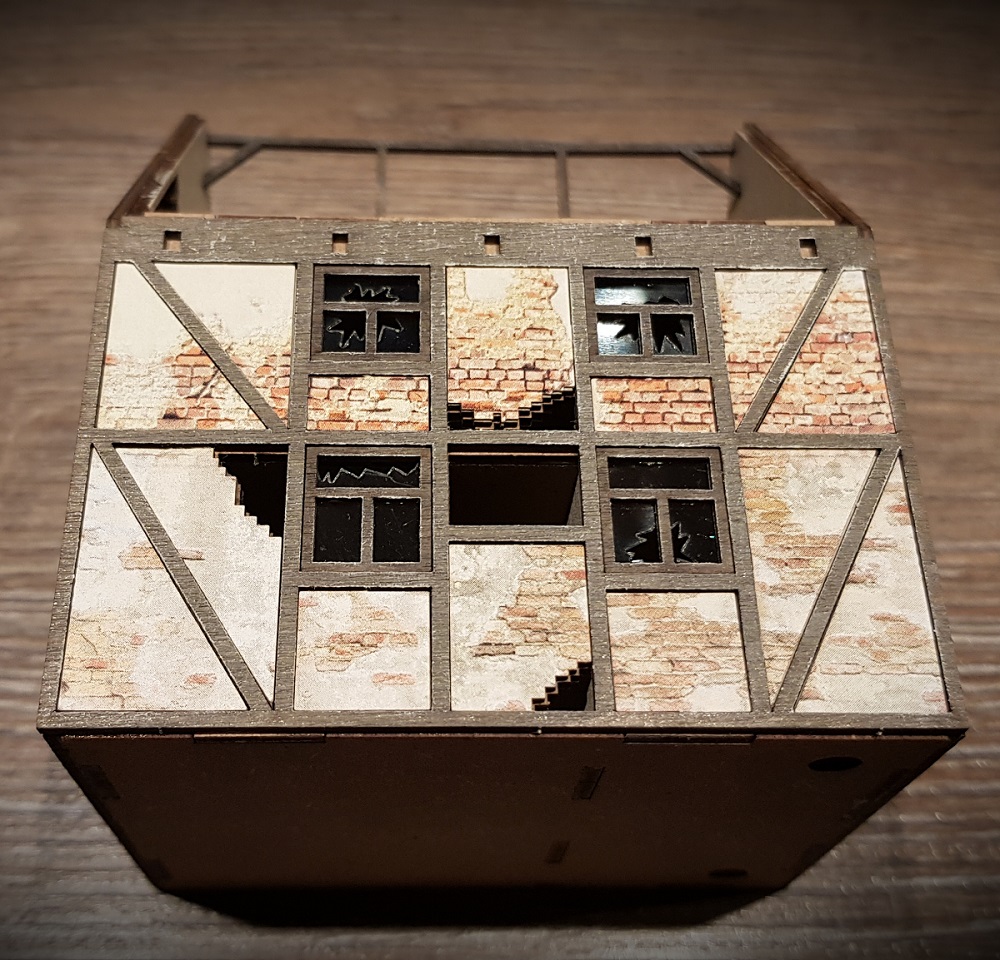 ... alas!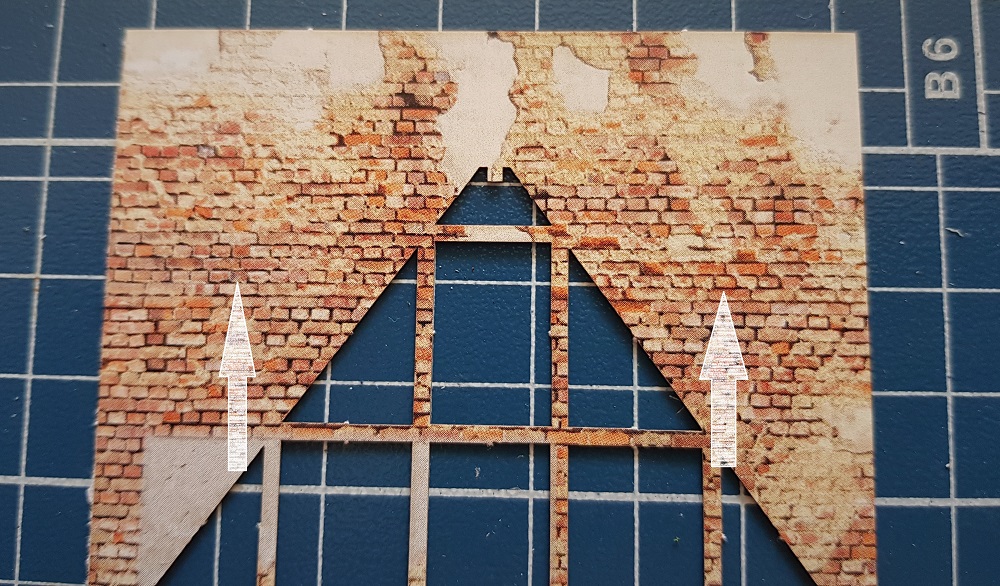 And here you can see the flip-flop right in the middel of the printing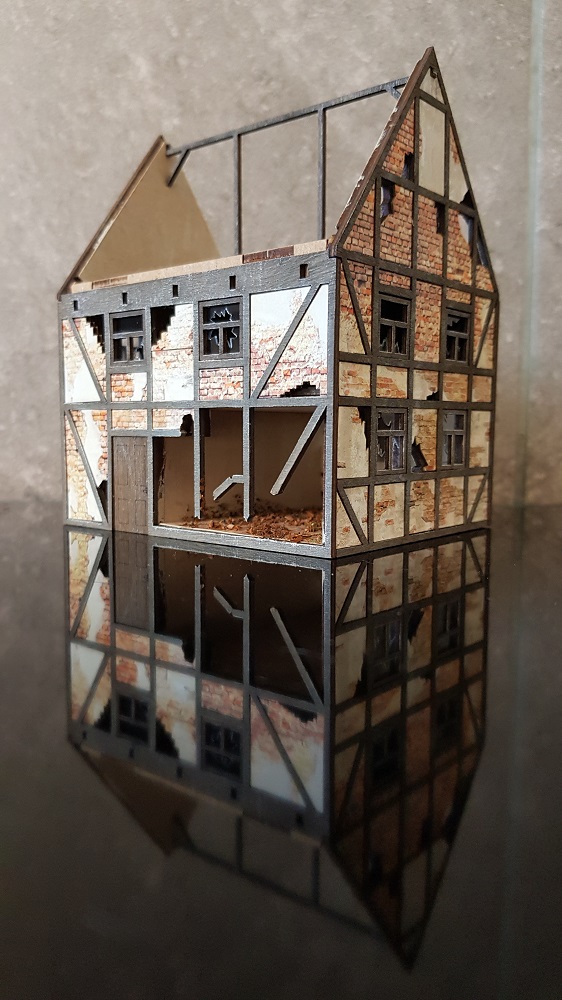 ~~~
Chapter 19.5 ~ The rooftop
March 12th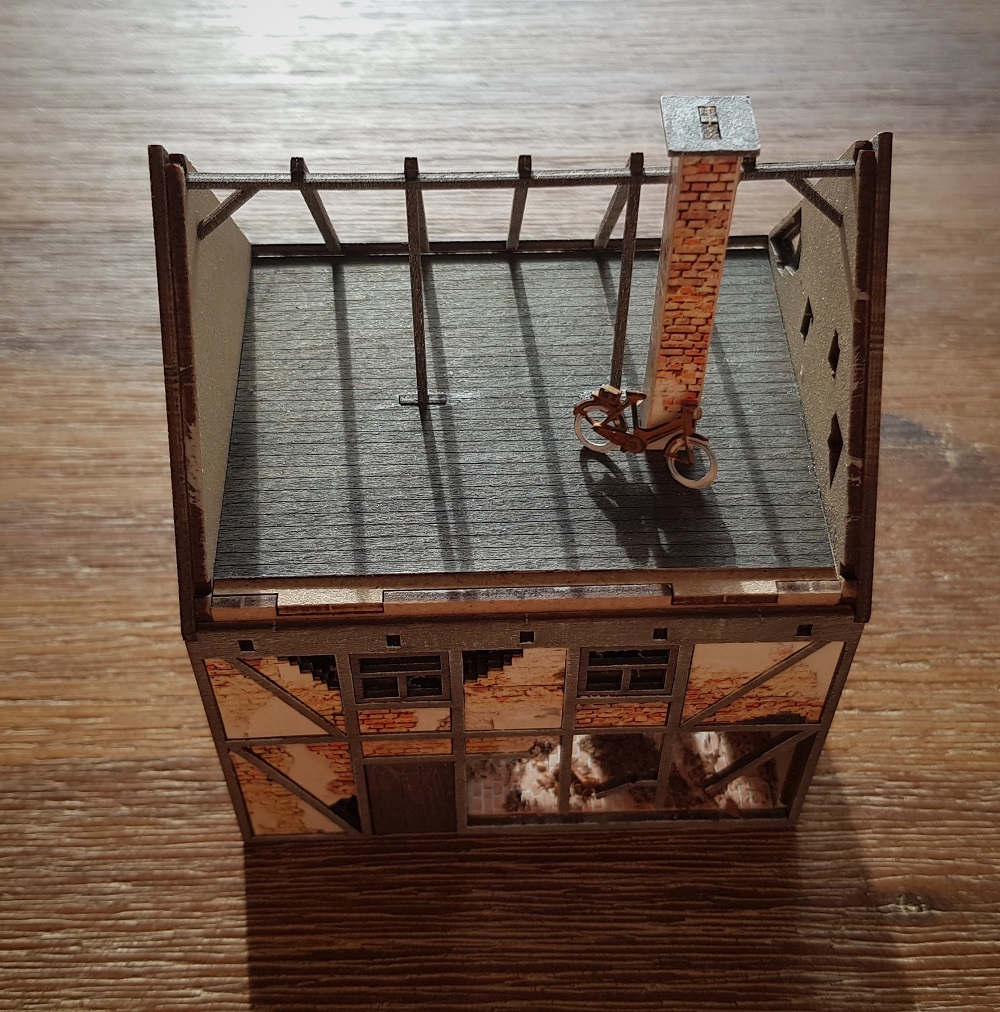 The bike was not included, but the idea itself came from the very front cover of the box (see top).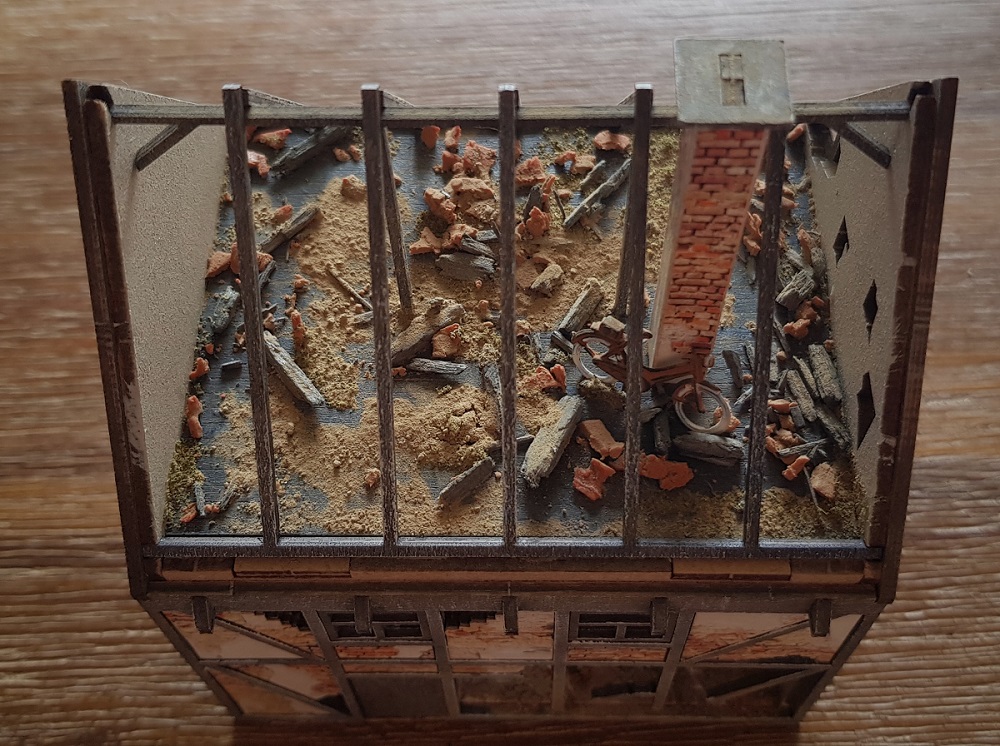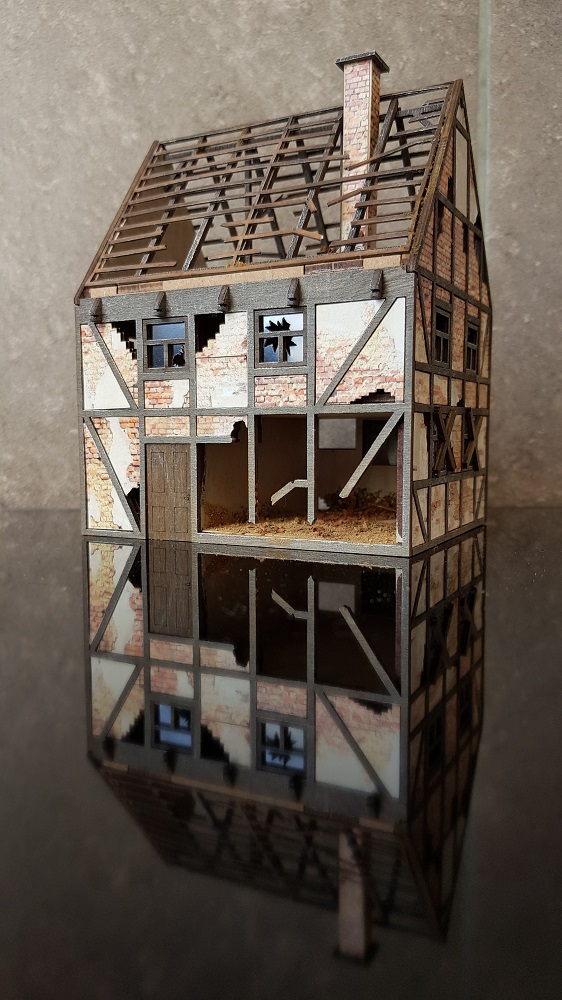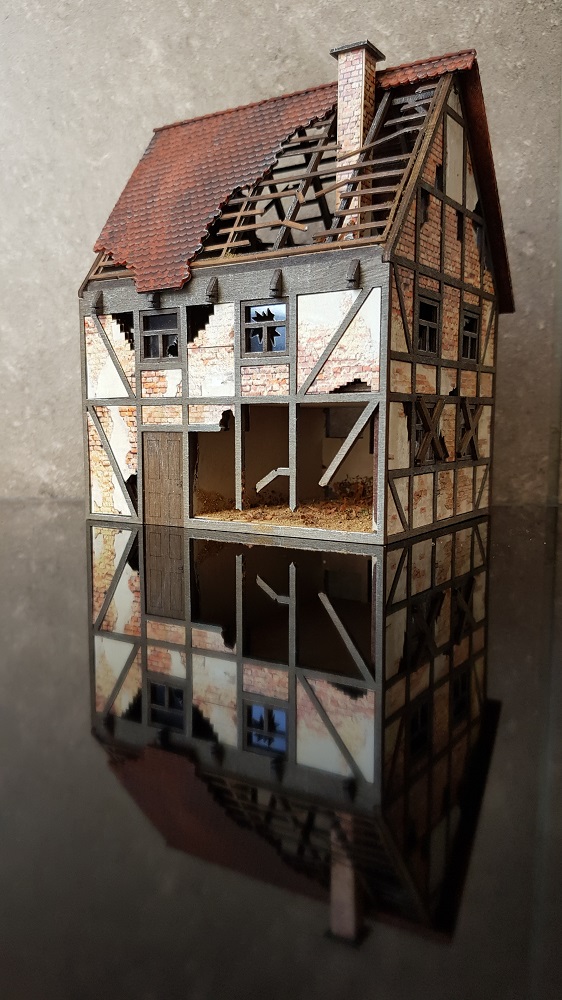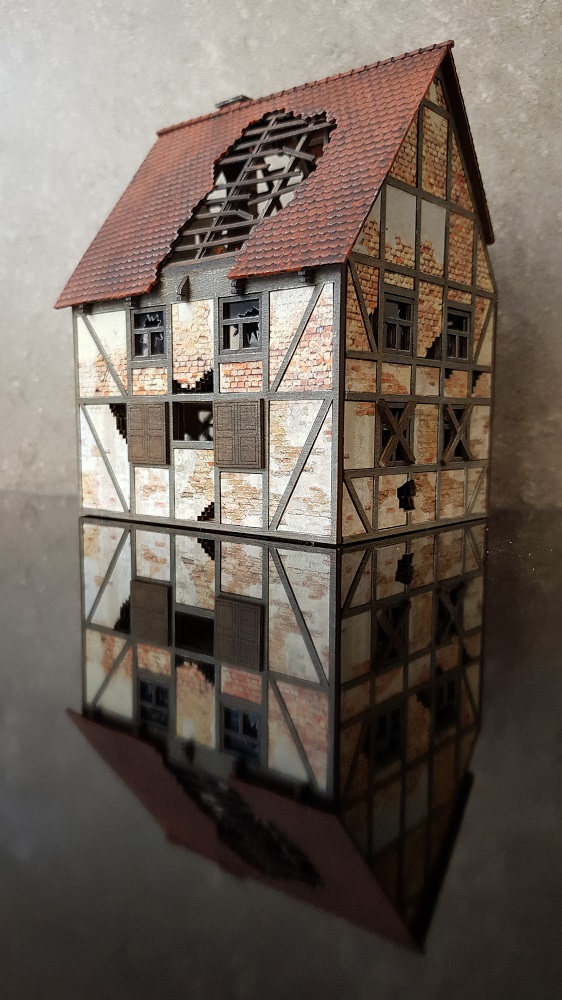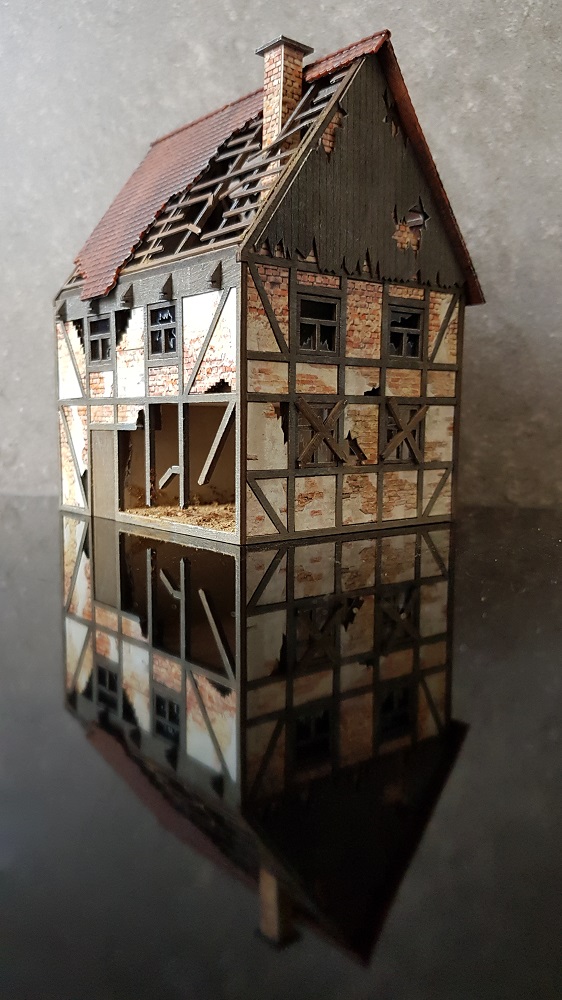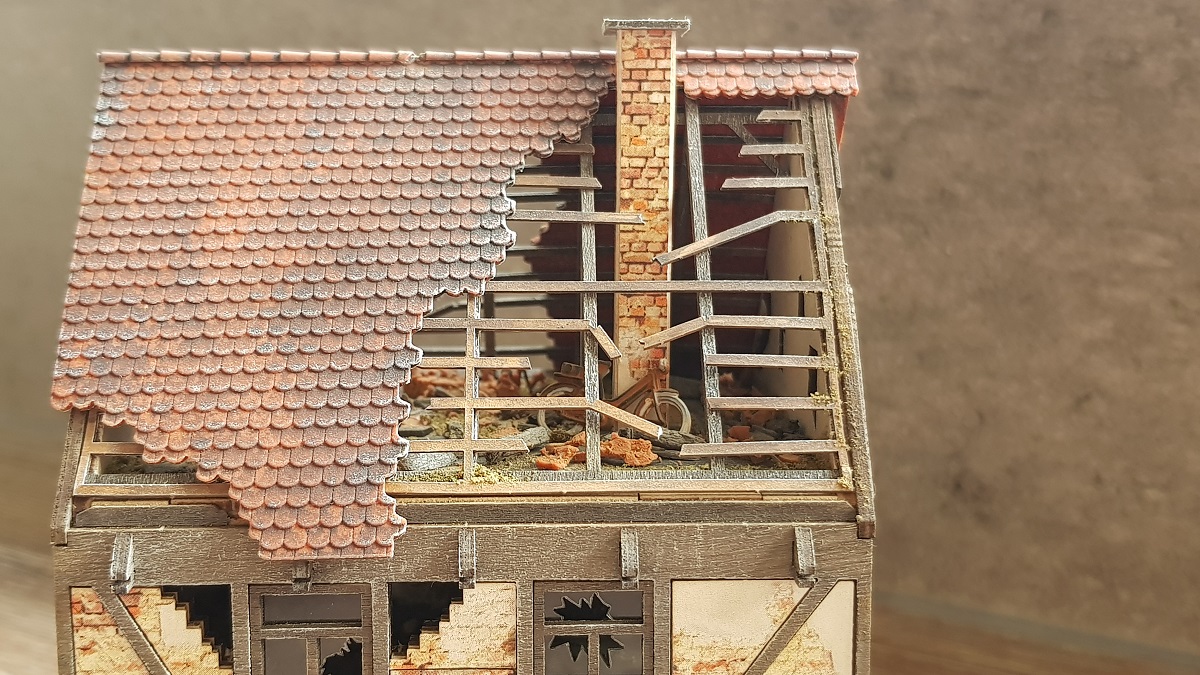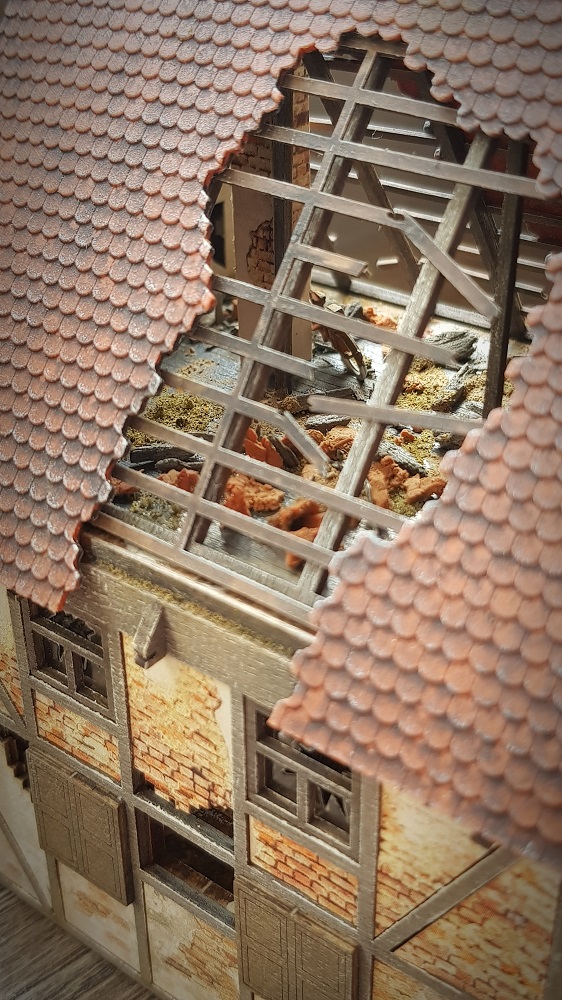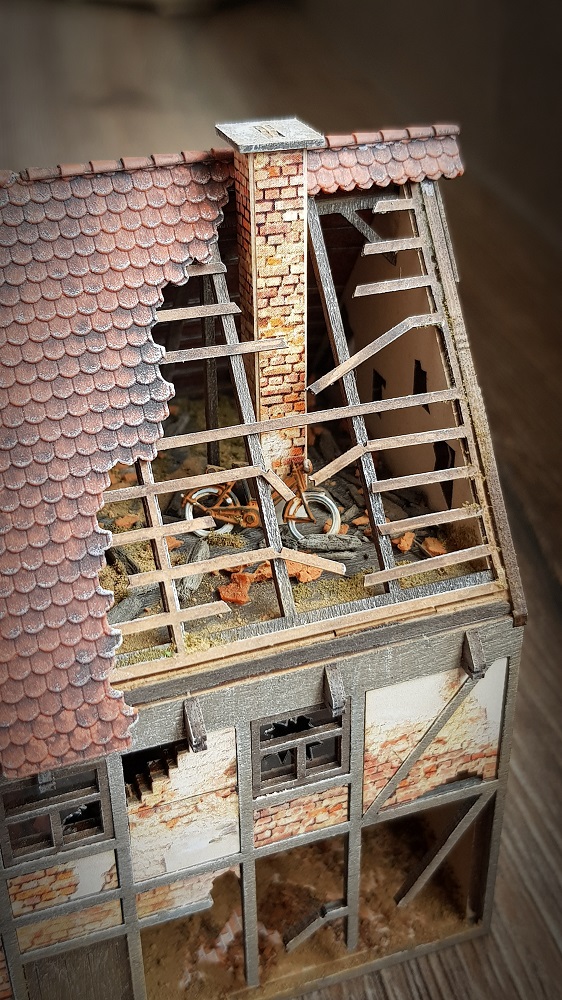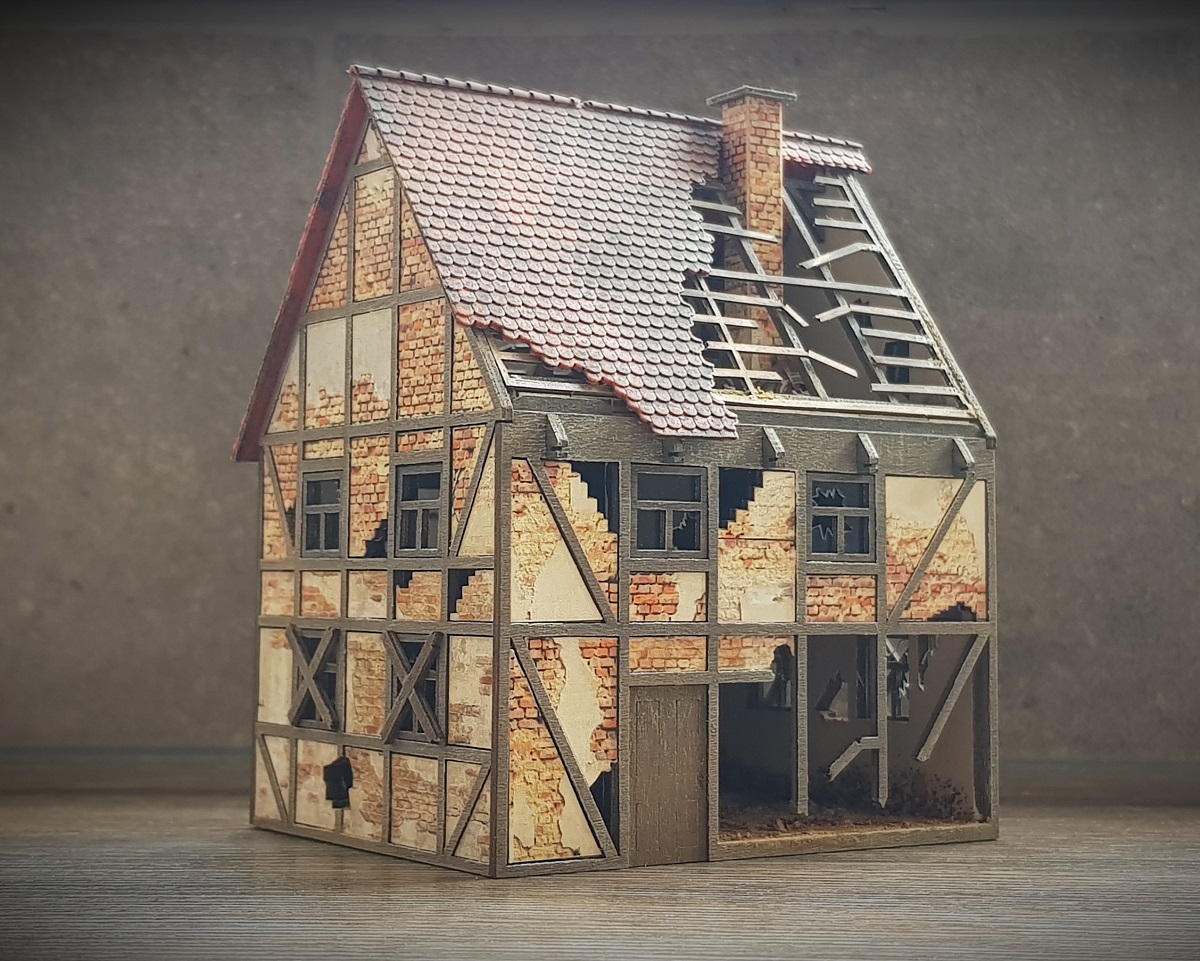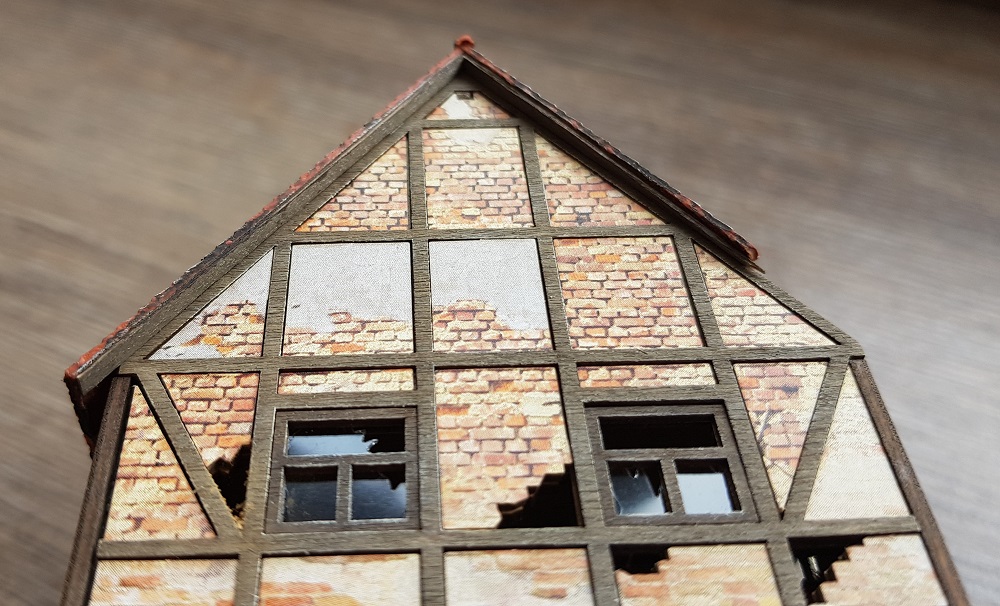 I added rafters on both sides with remnants of the wood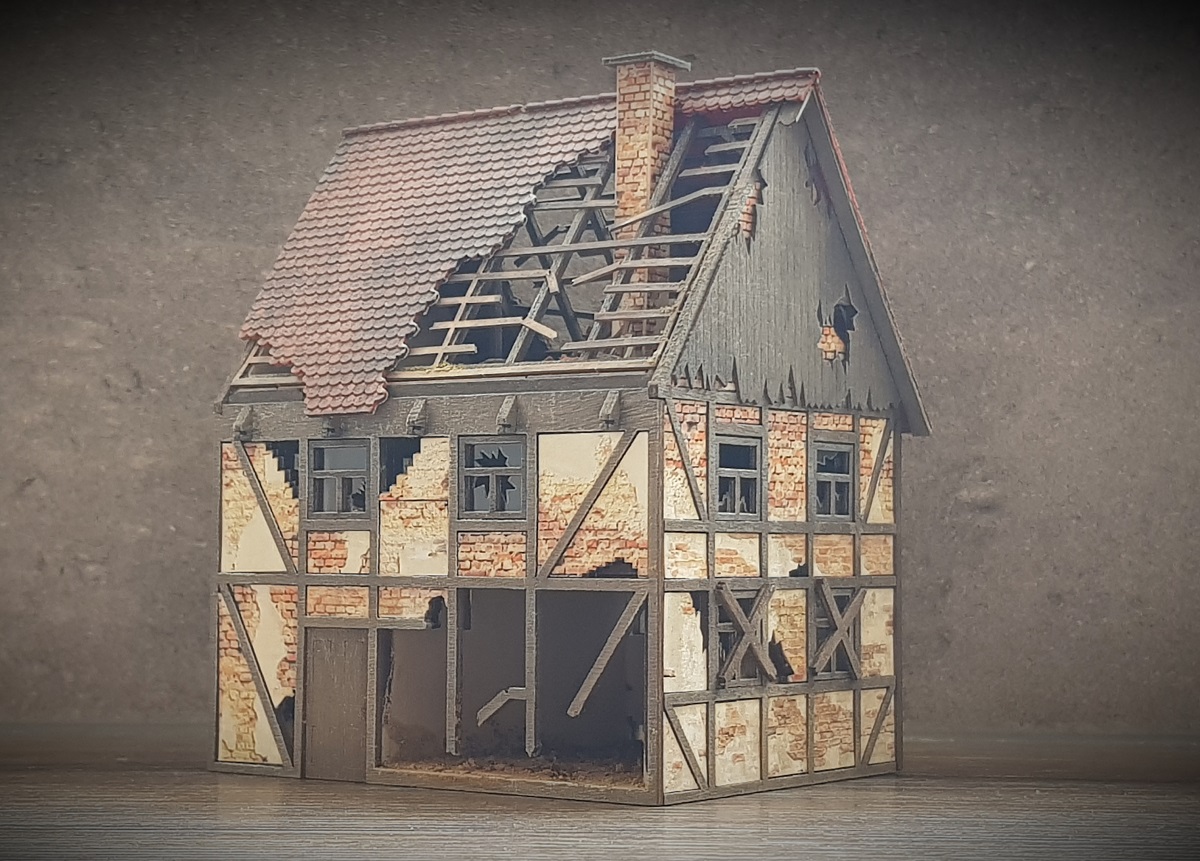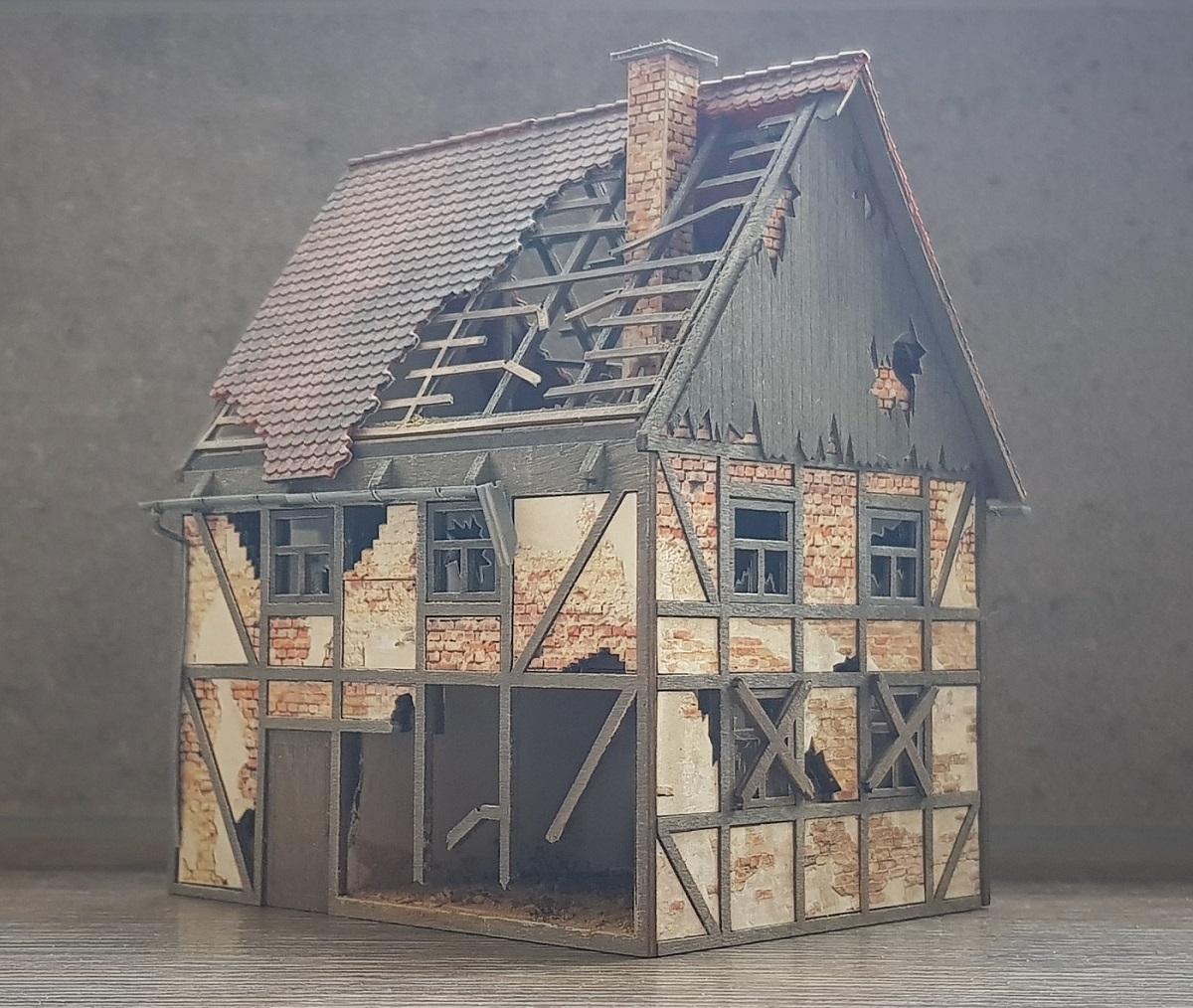 Finished!
~~~
Thomas Blencke, a formidable model builder, wrote as a comment on FB to this last picture:
Mir gefällt das Gebäude absolut nicht. Es schaut richtig künstlich aus.
Deine Arbeit möchte ich hier nicht kritisieren sondern die des Herstellers.
Es schaut einfach billig aus und da helfen auch keine Ausschmückungsgegenstände.
Ich habe beschlossen Dir ein schönes altes Fachwerkhaus zu bauen.
Promissing!
~~~
Last Update:
Frits Osterthun © 15.3.2022