Latest News:
August 5
Finished writing Chapter 25 (Auhagen Stadttor)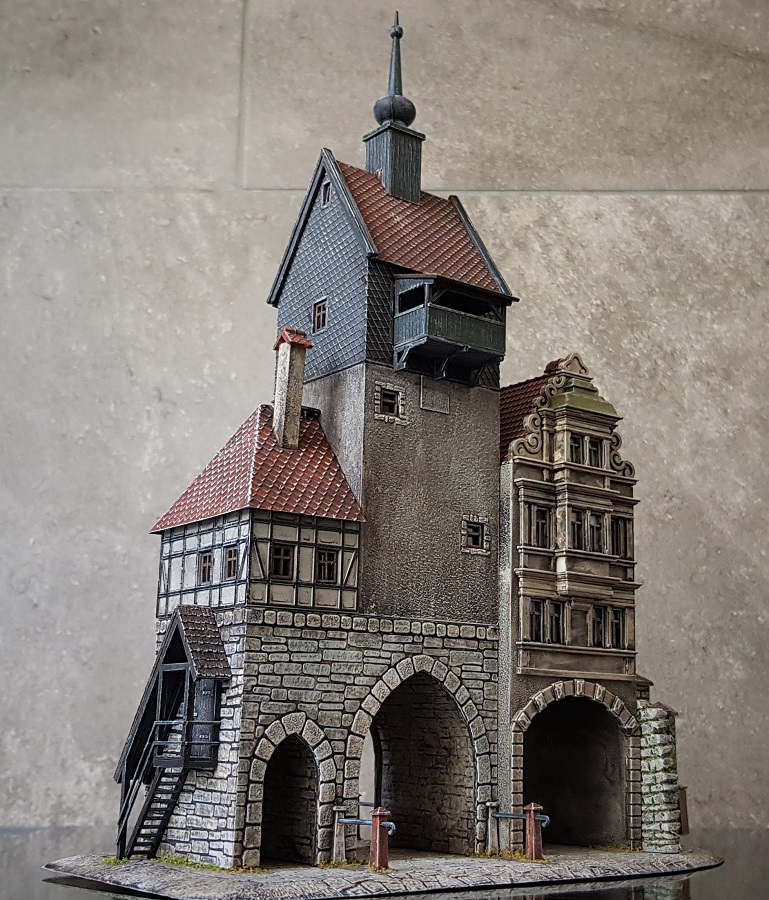 August 1
Finished writing Chapter 24 (Martinstor)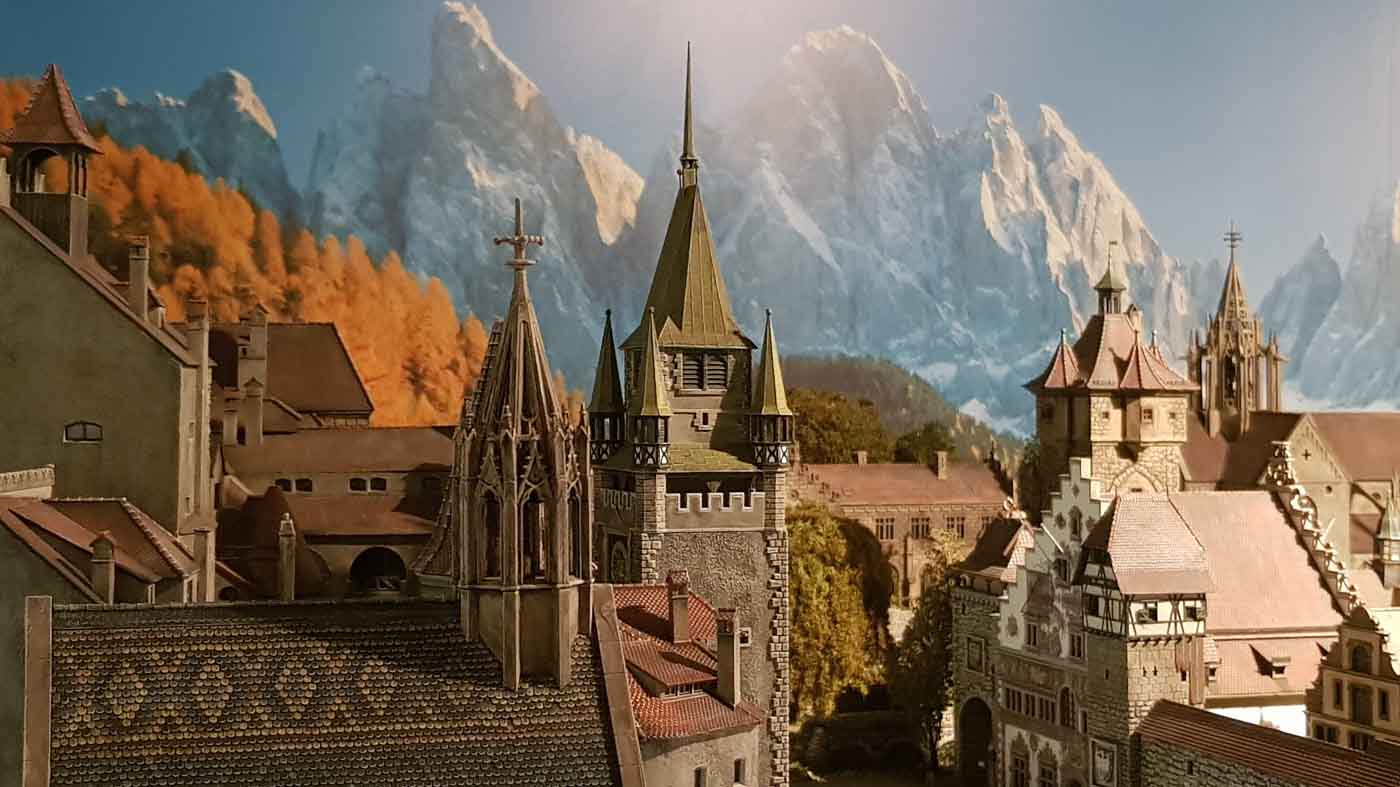 July, 28th
Working on the Compound. A new skyline is nearby...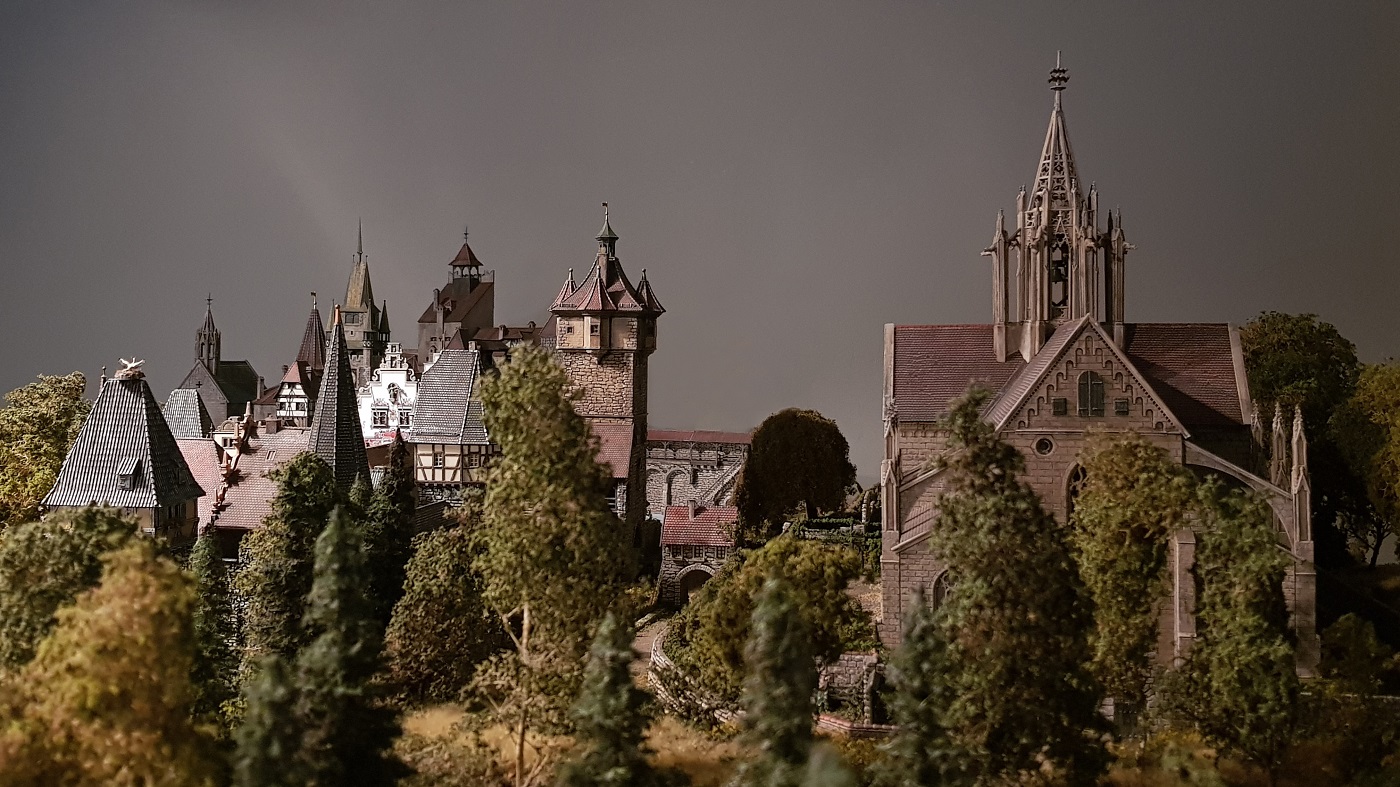 July, 12th
Finished Kirche St. Johann's...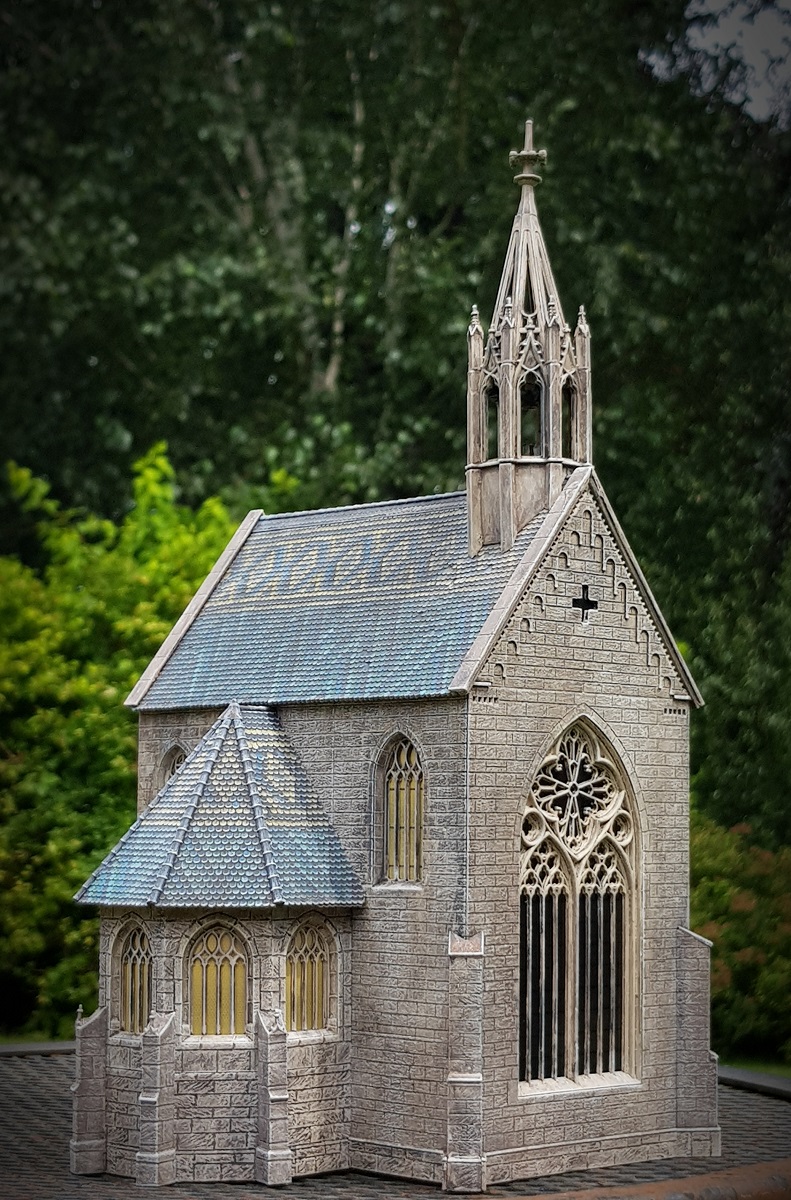 Beside, 6 Trix cars now got Märklin wheels (old and new)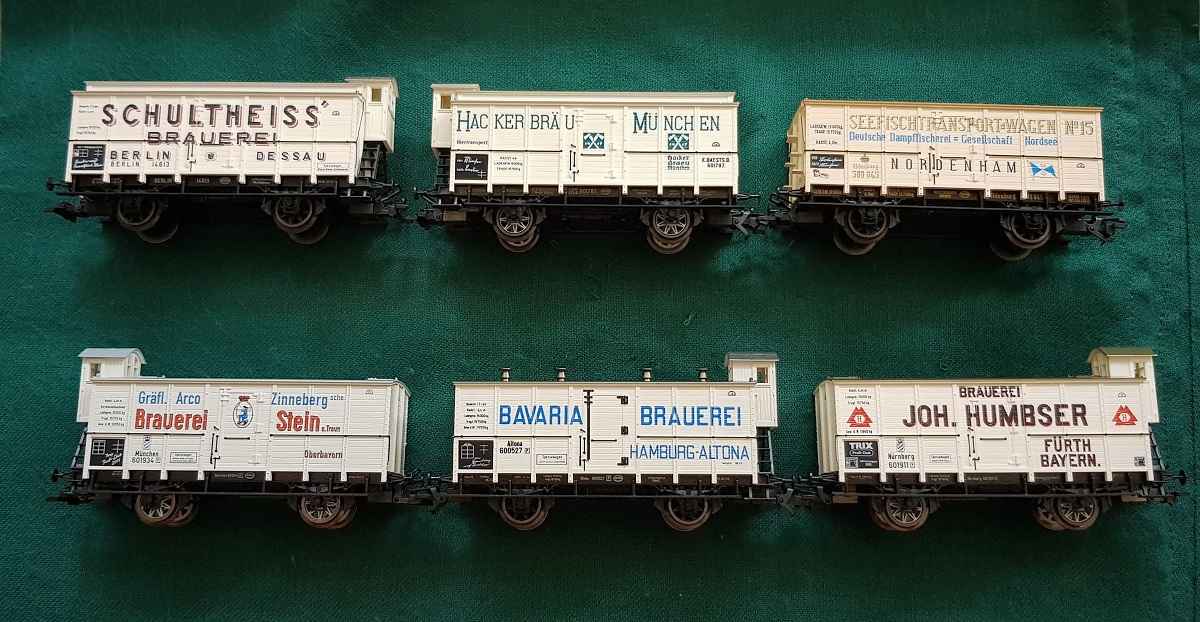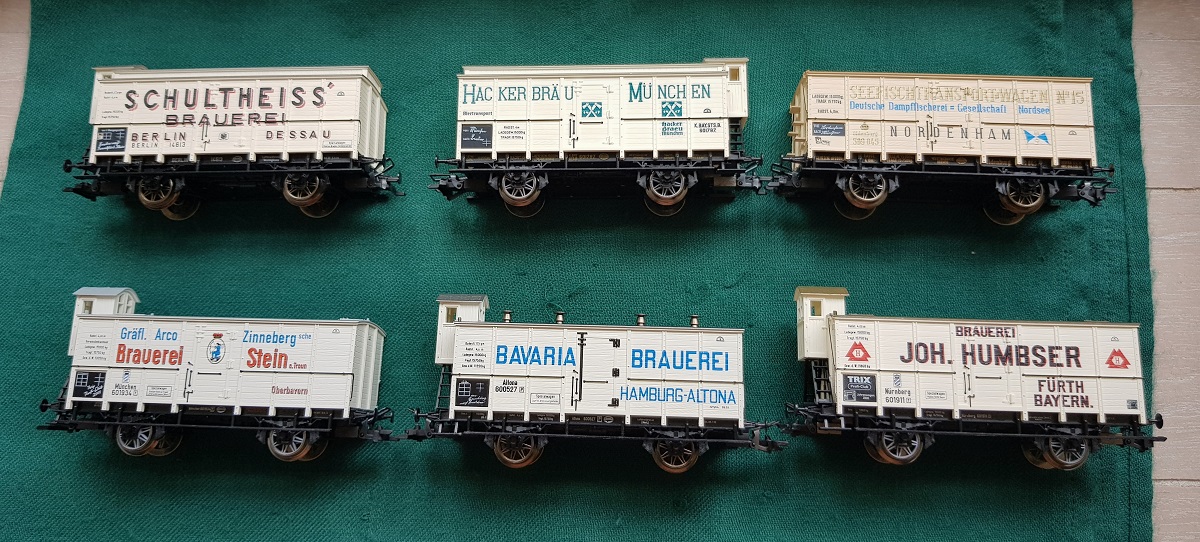 July, 2nd
A new chapter started with St. Johann Chapel, in: Chapter 23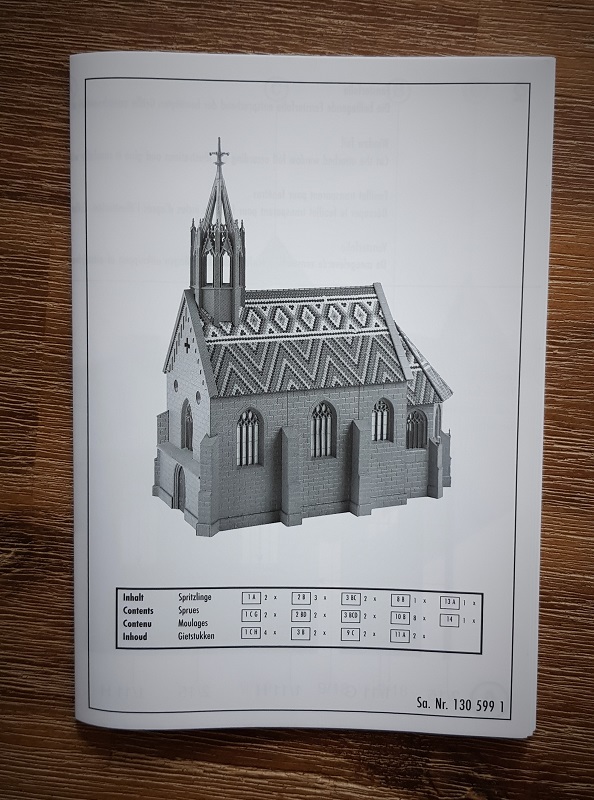 June, 21st
While the days will shorten again, I finished the Bran Castle (Schloss Cochem) today with the little gatekeeper's house at the side.
The only thing left are the 6 adornments on the roof tops, which are too fragile while I'm still 'tossing' the thing around.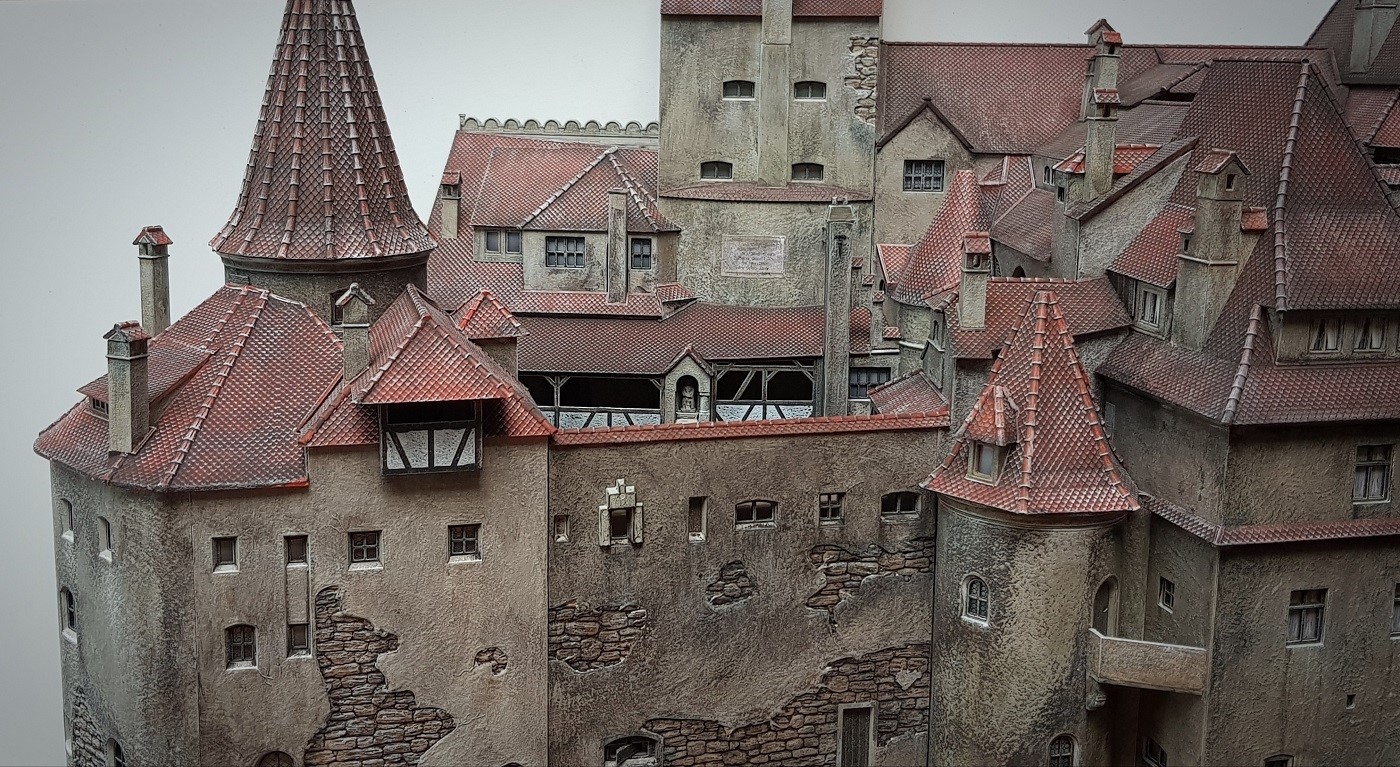 May, 26th
Recently I had the same locomotive in front of my lens. By 'same' I mean: the target with the same scratches, which I already photographed in 2009, as part of the collection of my late dealer. On May 7, I had exactly the same model in front of my lens again, this time with a much more appealing lighting.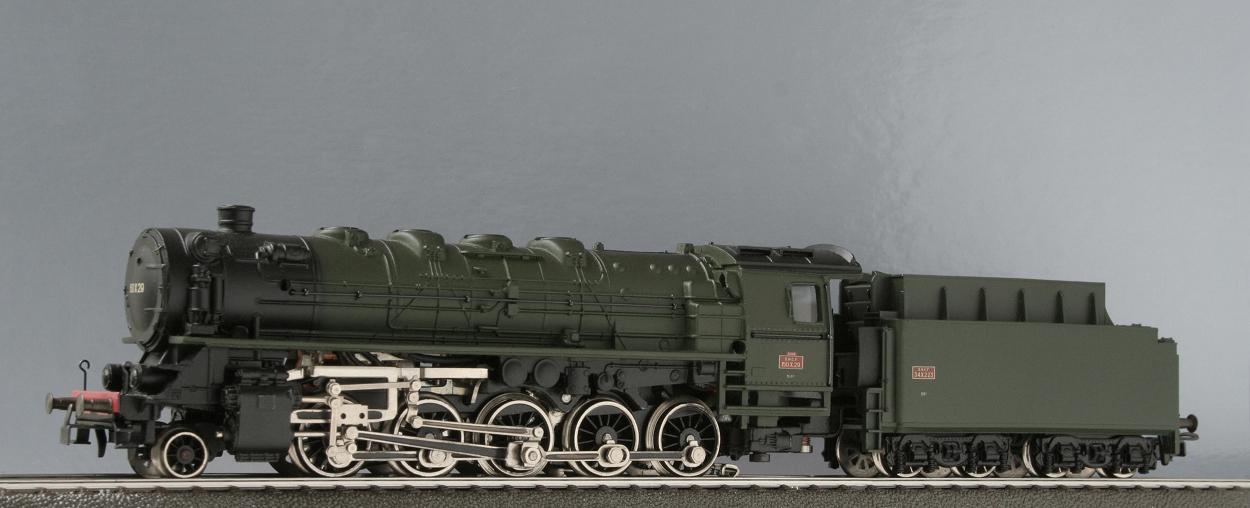 Märklin 3046 in 2009...

... and in 2022
May, 25th
It took a while to select pictures and so, but finally the Journal is up to date.
To not make Chapter 21 too long in scrolling down - I'm just half way! - I decided to describe the building of the South Part in Chapter 22.
Today I connected the Lectern Tower and Corner Tower to the main building. Glue is still drying...
May, 20th
Worked all day on the stair tower.
The removal of the paint residue on the surfaces to be glued, as well as the application of lighting with the necessary darkening, took the necessary time.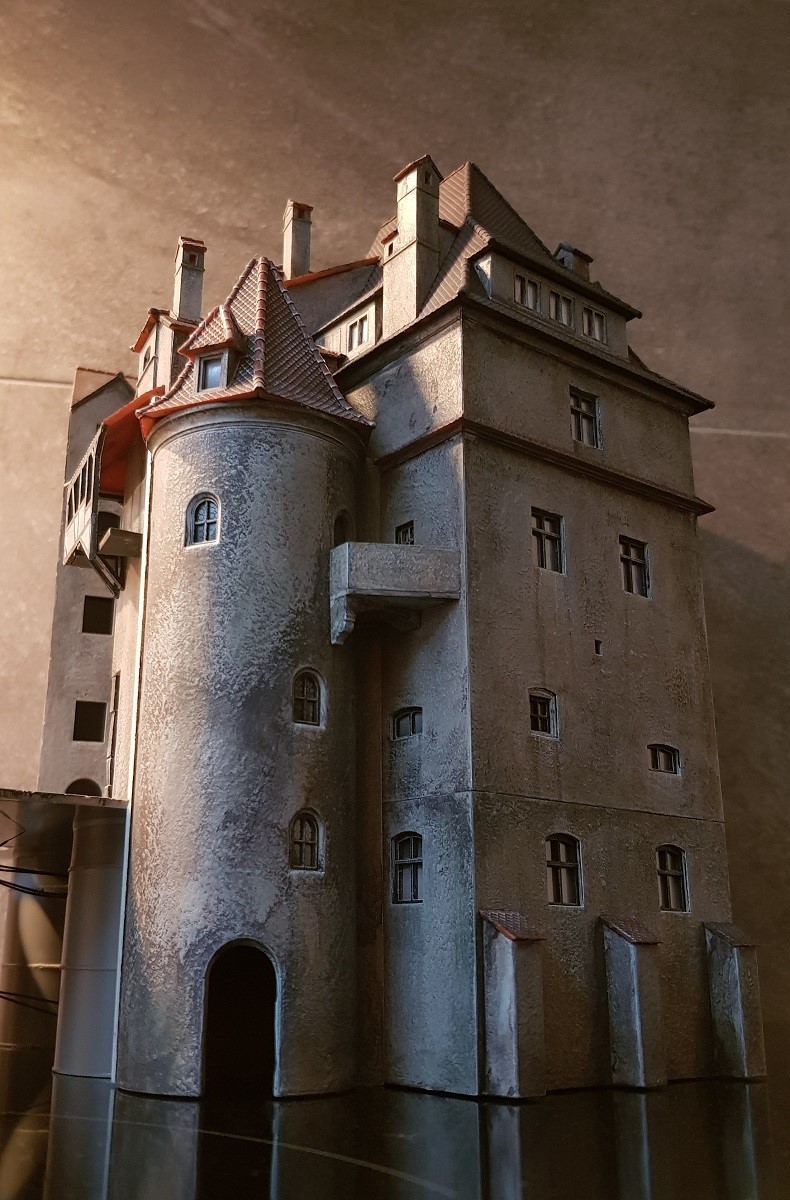 20.5.2022
May, 12th
YESSS.
After at least thirty or more years of searching - and always disappointed at trade fairs when it was a non-KKK or DRG version - I saw this model appear on eBay
at fa. Armin Schmitz in Zülpich. The text read 'Neuwertig'. Buying on eBay always involves a certain risk...
Nevertheless, I took the shot to order. The wagon itself only cost € 15.99, the shipping costs were € 17.00.
But it turned out to be a wagon in mint condition. The bag with coupling hooks was still sealed. I have rarely seen anything like this and in such mint condition.
As if it came straight from the factory. Yesss, I'm pretty happy. For me it's the number ONE of Bayern refrigerated cars made by Trix.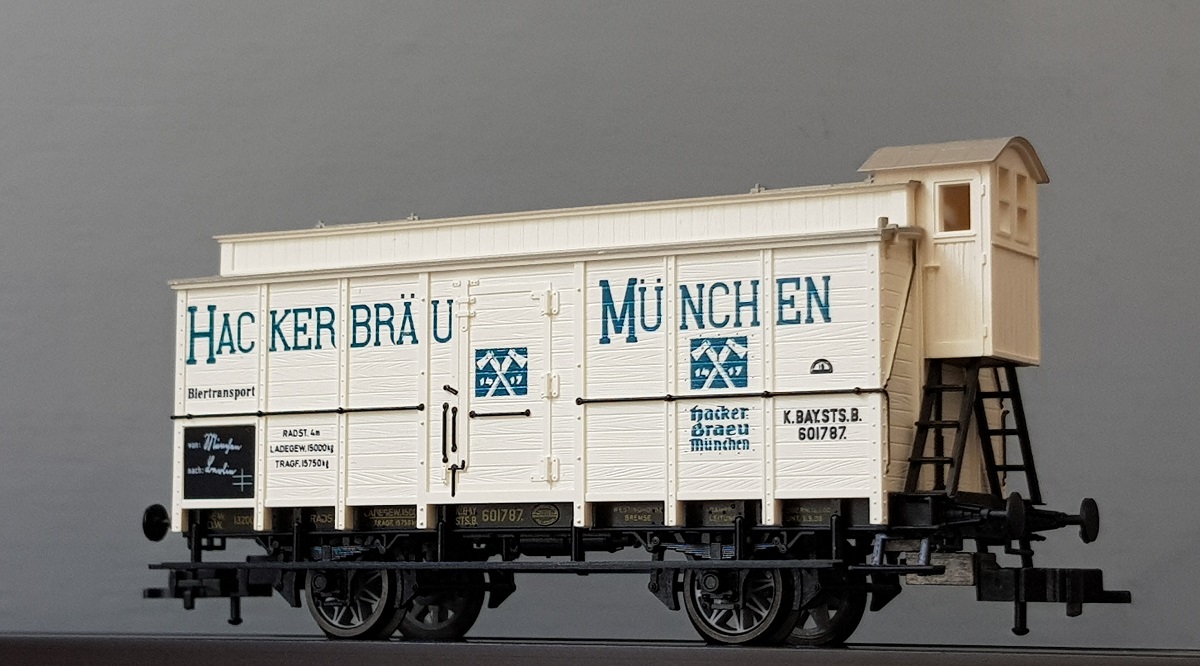 Trix 23574
May, 7th
My 2nd great photoshoot at my new dealer. This photo shoot consisted largely of Märklin Retro locomotives from the years 1959 - 1970, which were part of the collection that my previous and recently deceased dealer put together. The 2022 Photoshoots in the New Shop are presented on a Special Dealer's Page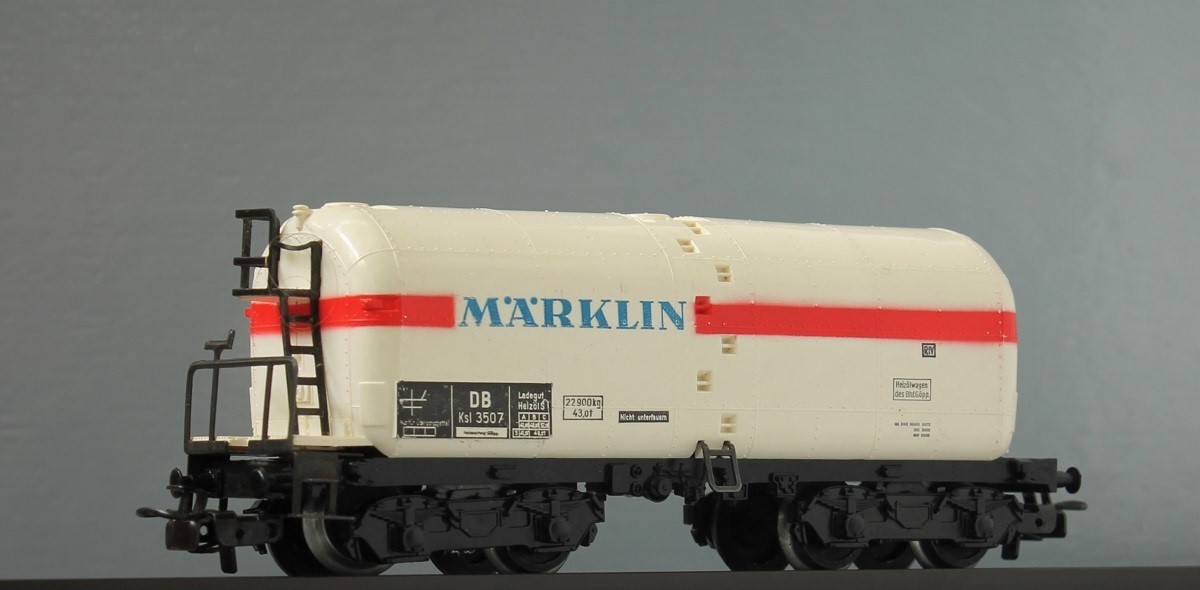 Märklin 4621.3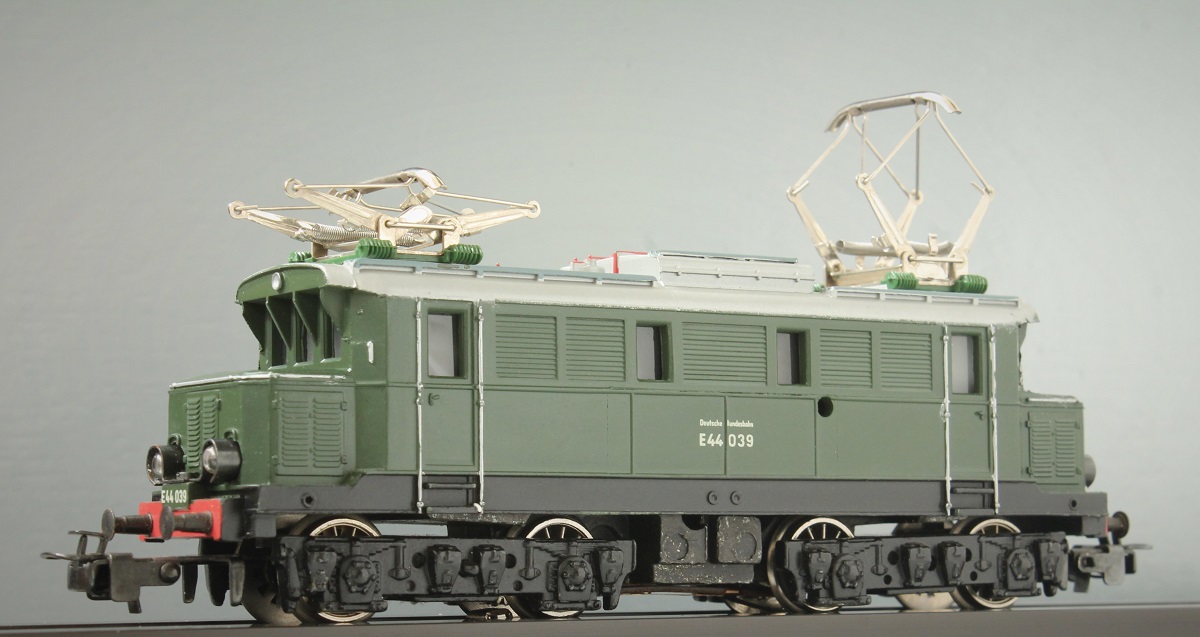 Märklin 3011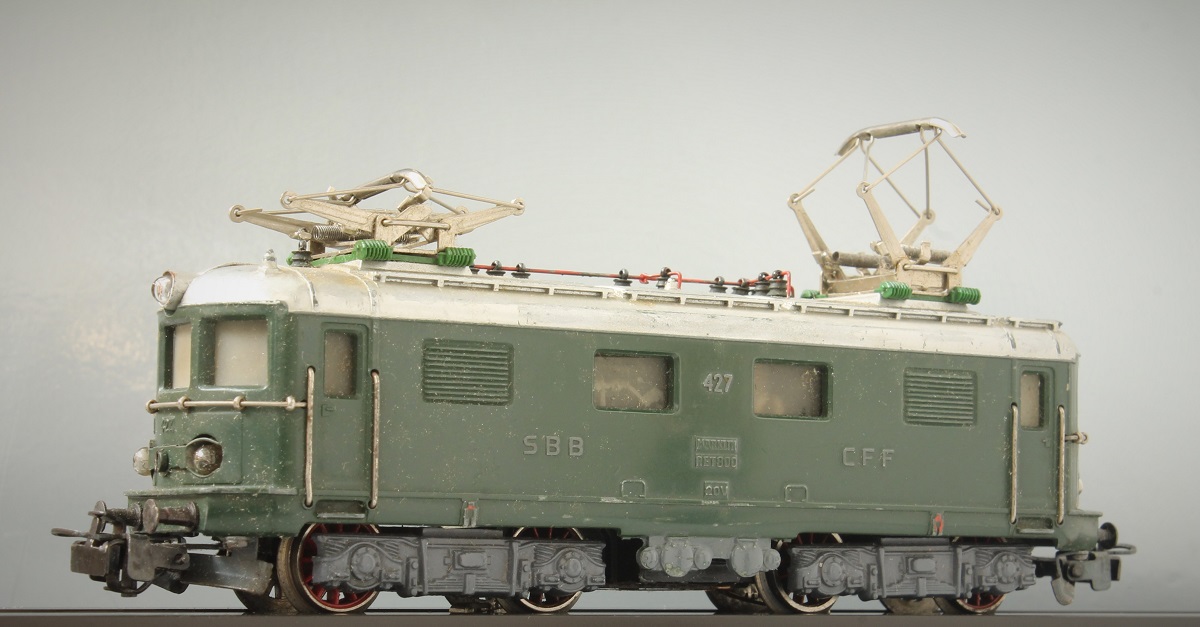 Märklin 3014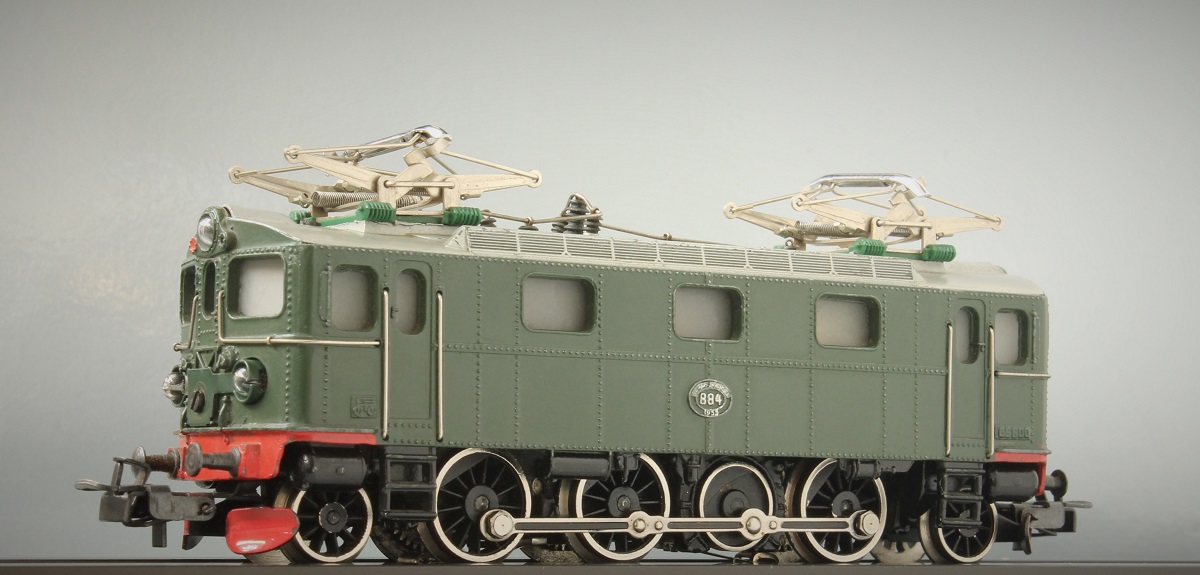 Märklin 3019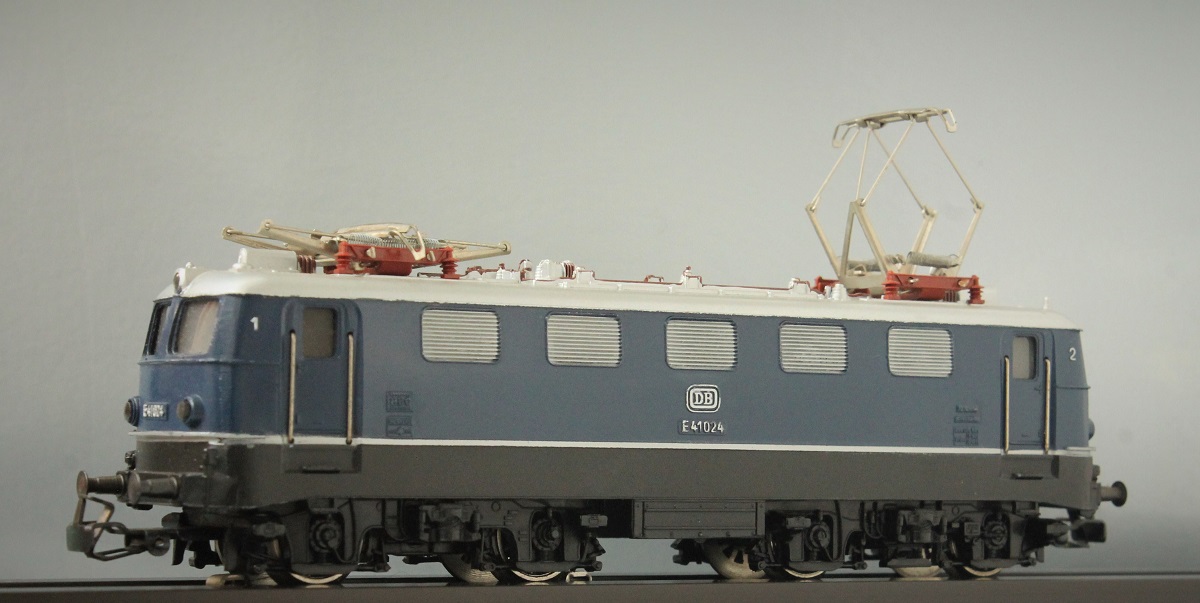 Märklin 3034.1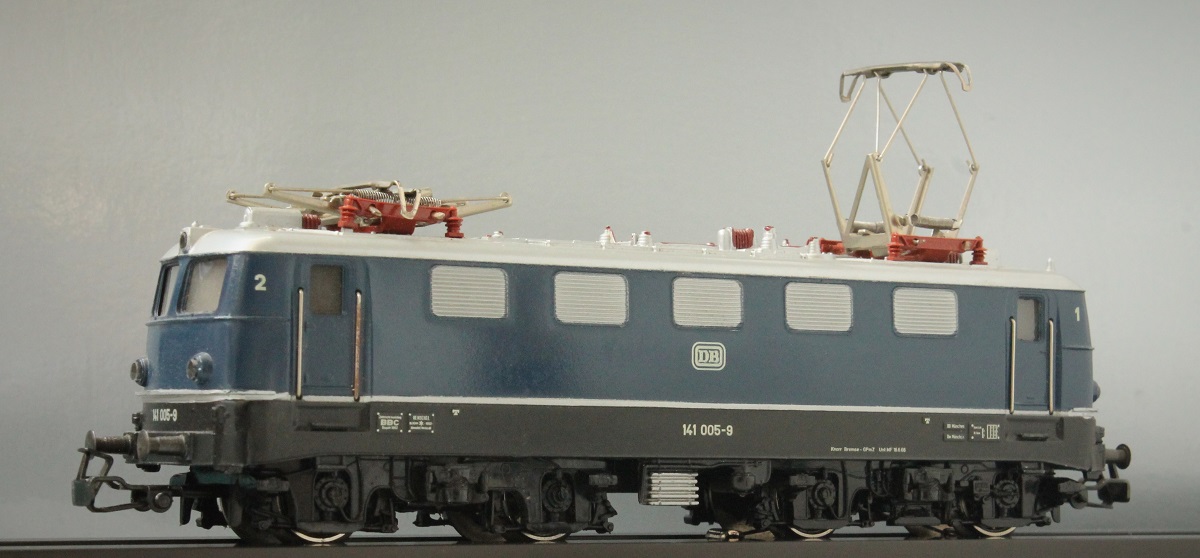 Märklin 3034.2
April 23rd
While working on page 8 of the Bran Castle - enjoying every single moment - working as cautious as possible - here's an in-between- job: wind springs.
I got this very idea from H0VastgoedjeScenery, who's working on his layout with the same buildings. Read more in Chapter 13.2a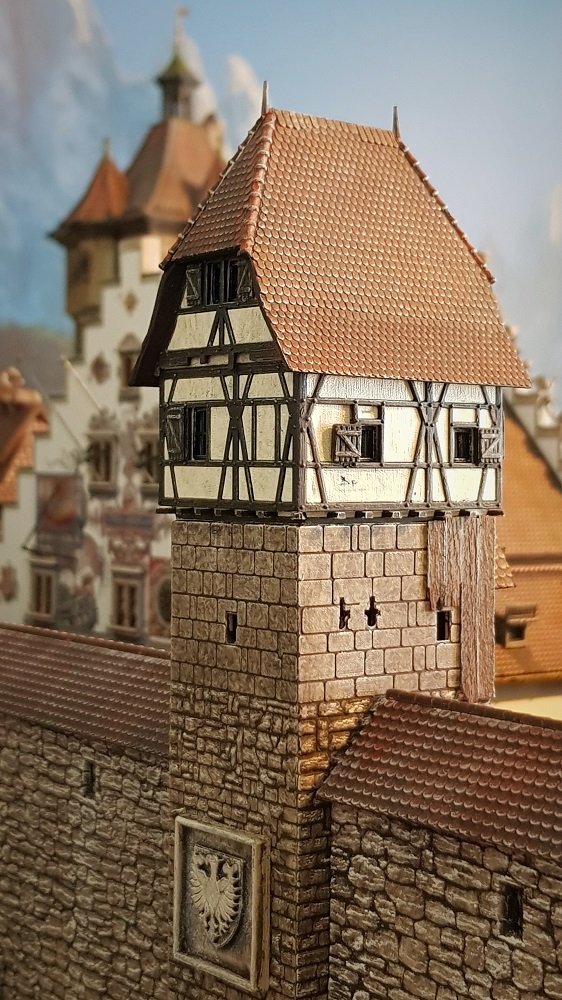 Saturday, April 22nd
This morning, the second version (now in black) of Adler's teilentströmte 05 002 arrived at my stead for a photoshoot, both static as stationary on the Cochemer Bahn.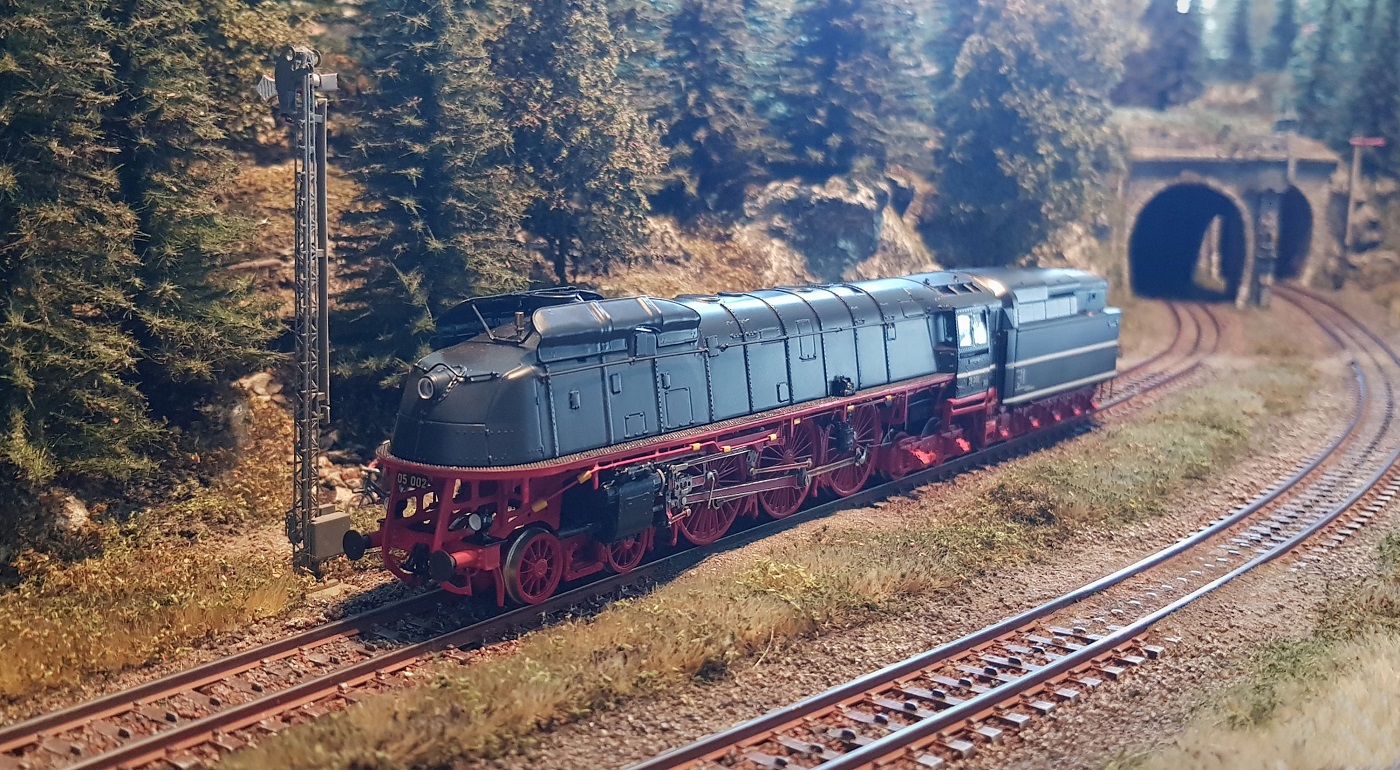 April 16th
Until now it takes a lot of time to paint and weather all parts of the Bran Castle. Today the orange red was applied. Read more in Chapter 20 of the Renovation Journal.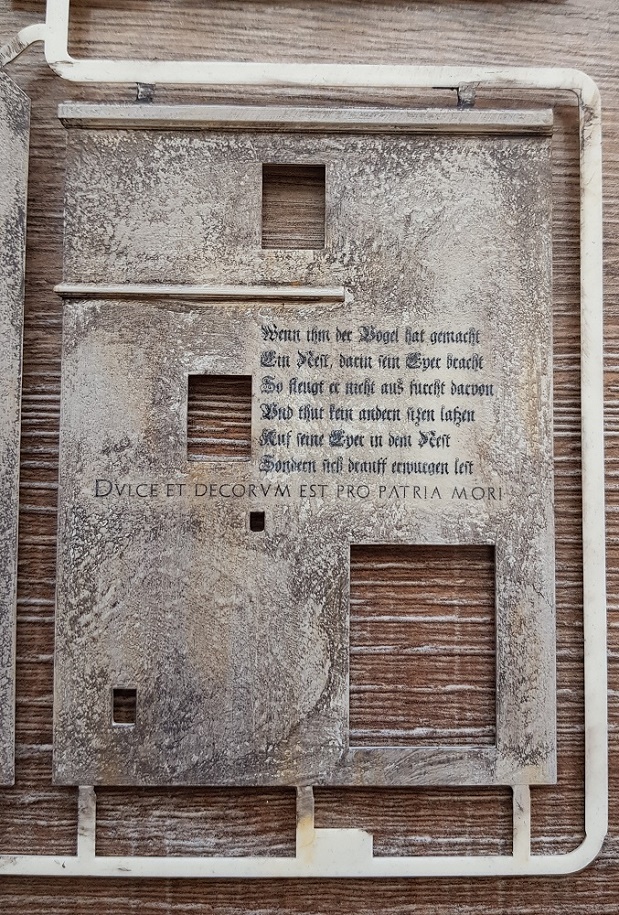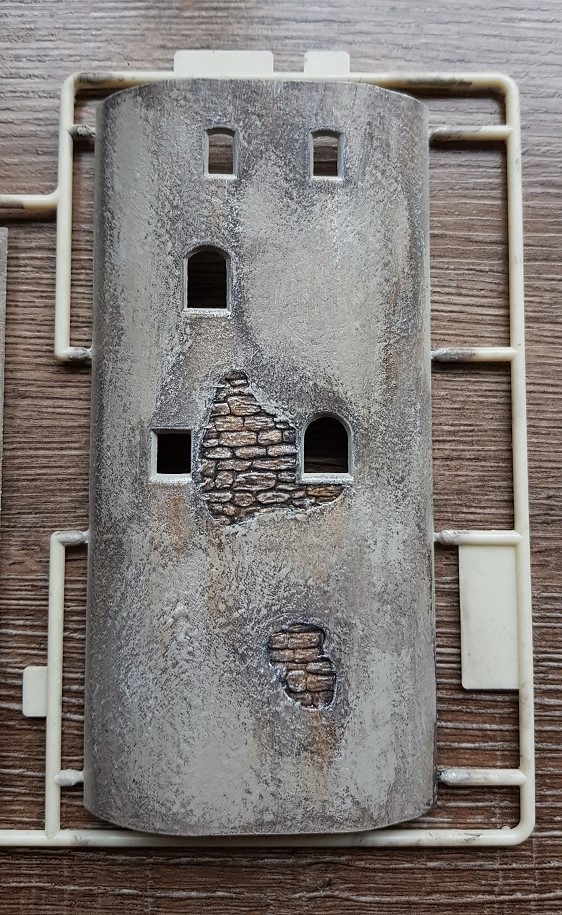 April 5th
Having enjoyed looking at the still closed box for some weeks, last Thursday I finally was able to opening the six boxes of Bran Castle.
After grounding the roof parts in Amaranth red, I applied the Lasur Coating today. Read more about the process in Chapter 20.4.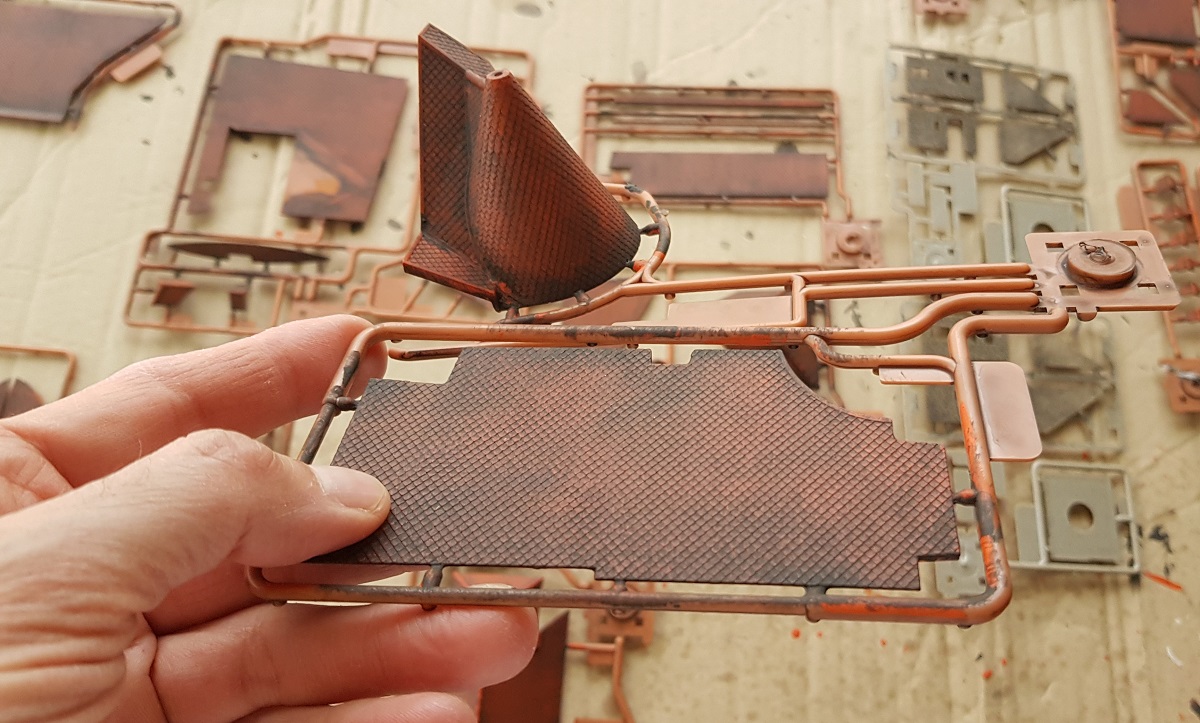 March 23rd
Faller Fachwerkhaus 1302667 arrived, including 7 sets of micro bulbs for the Bran Castle.
I am considering to position it at the foot of the rock, above which resides the castle on the top of the cliff! I'm rather curious about the Fachwerkhouse which Thomas Blencke is preparing for the Cochemer Bahn. I think it will be an eyecatcher at the foot of the cliff as well.
Faller 130266
March 23th
Firma Adler Modelbahnmanufaktur Köln sent me their Retro Umbau model of a 03 1043 for a customer, to have it run on the Cochemer Bahn as well as a photoshoot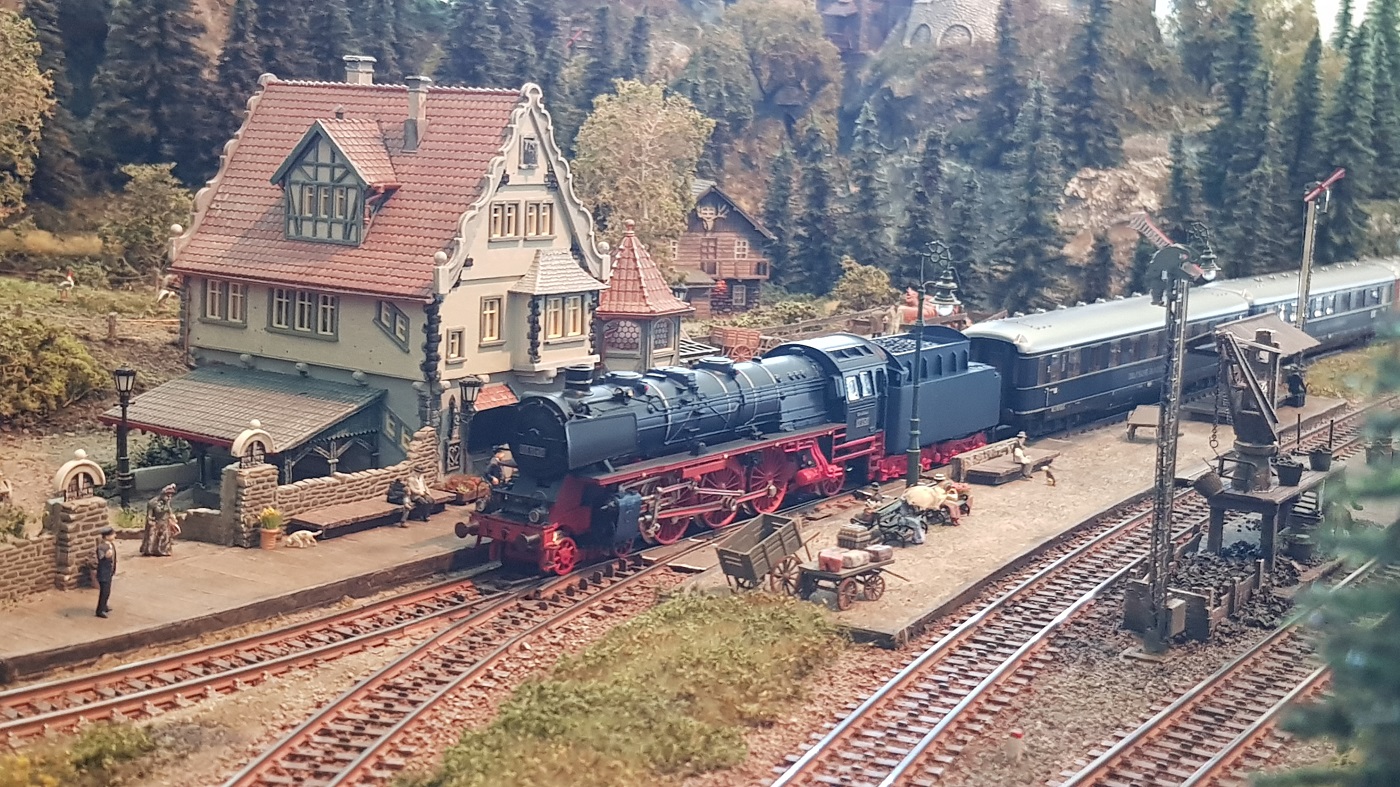 March 18th
For the first time a visit of my new dealer, who took over the shop form the late dealers. First, I did a really a huge photoshoot of many gems from the safe. Followed by a huge purchasing.
Three occasions from a collection, three brand new Brawa releases, and for most: Faller's Schloss Bran. Paint, glue, balsa and many more things... with a long summer ahead.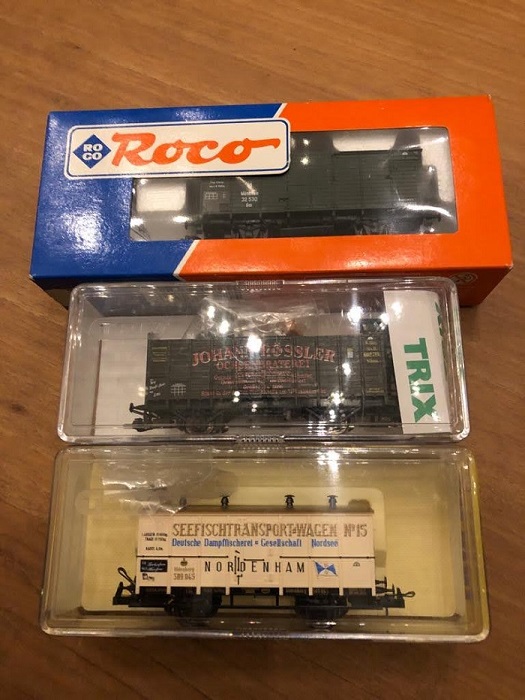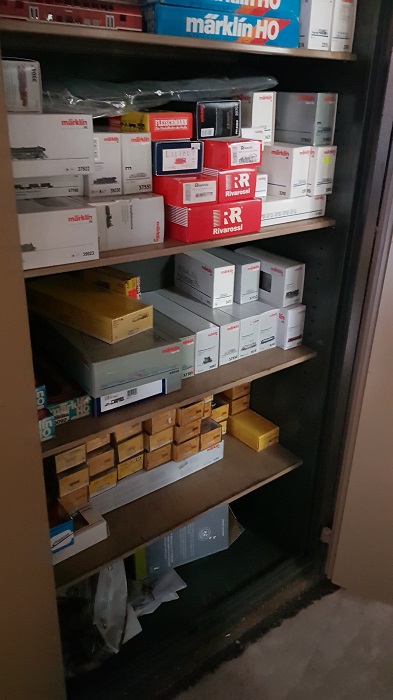 A real gem is the KM1 Württemberg C in Spur 1 with Glanzblech, only released in 20 pieces. I shot this huge model in a studio at the shop with the use of LED lights:

KM1-101852

Rivarossi HR 2149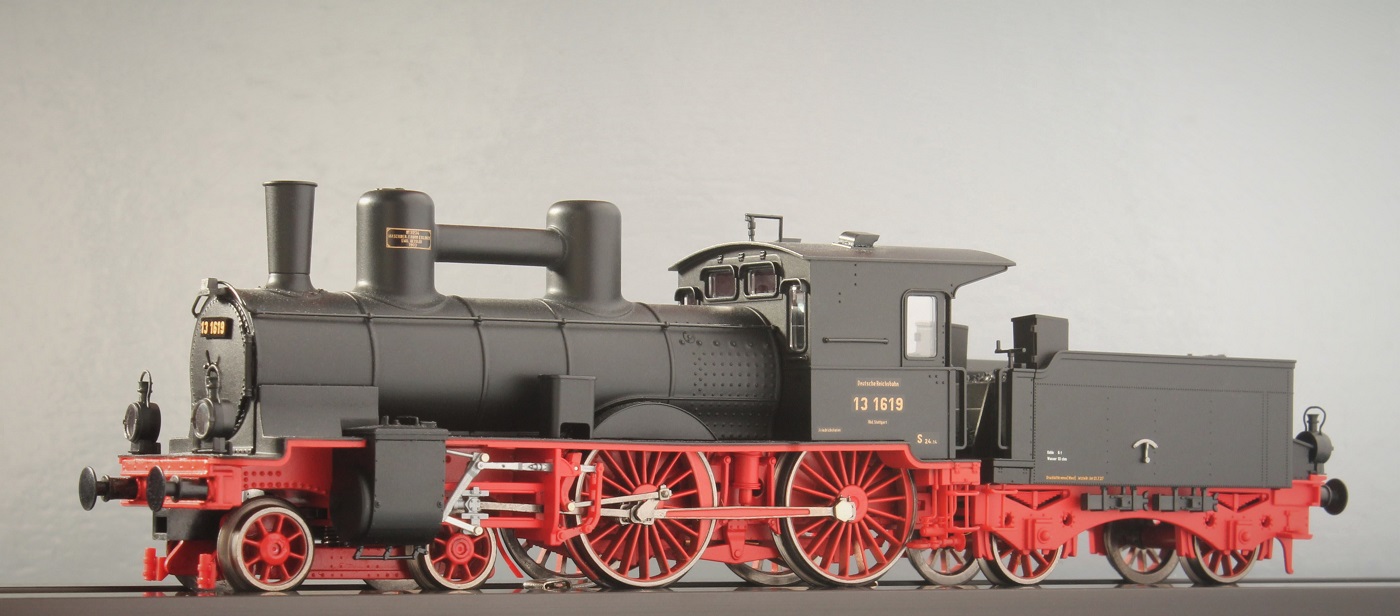 Brawa 40071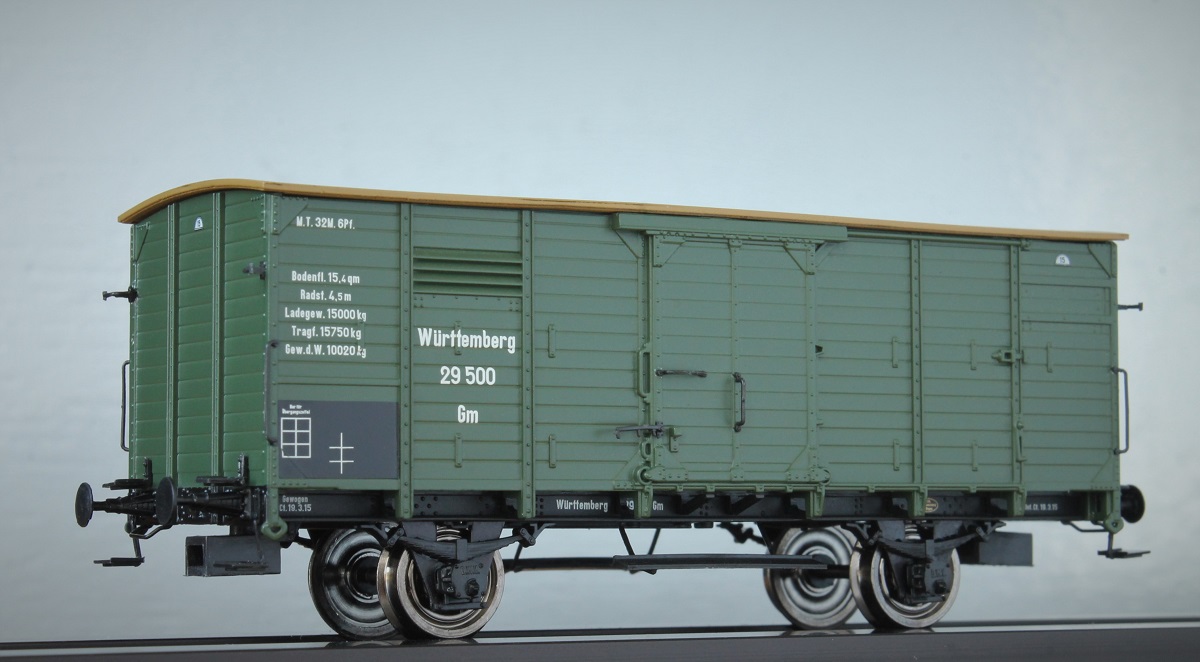 Brawa 49824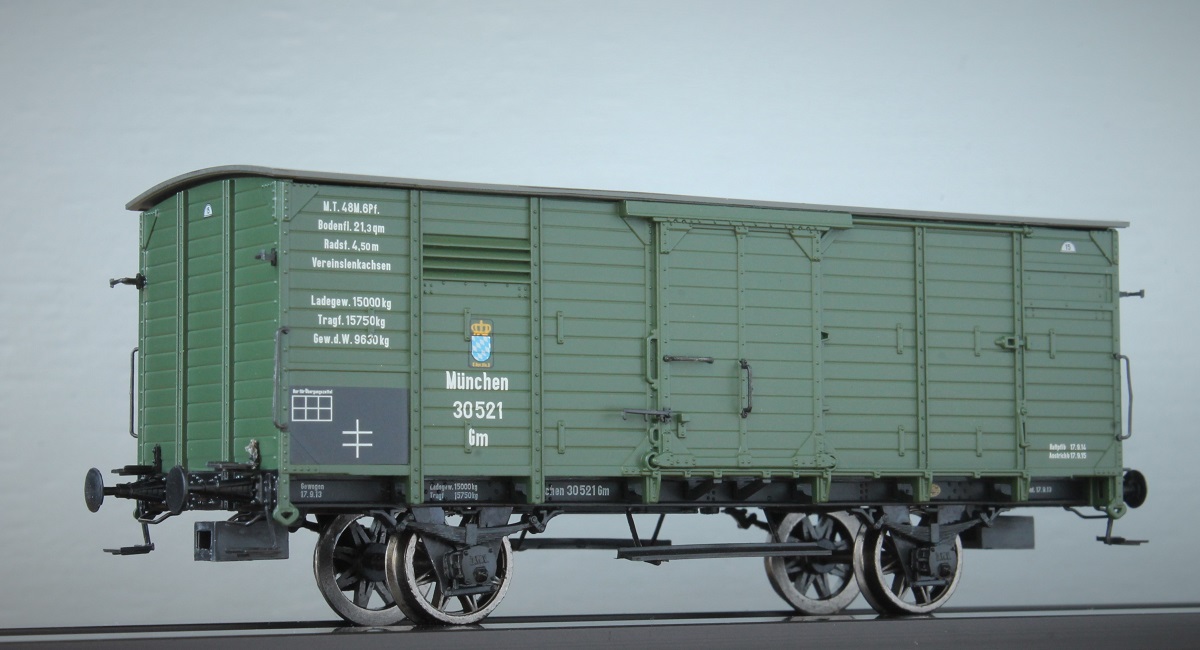 Brawa 49825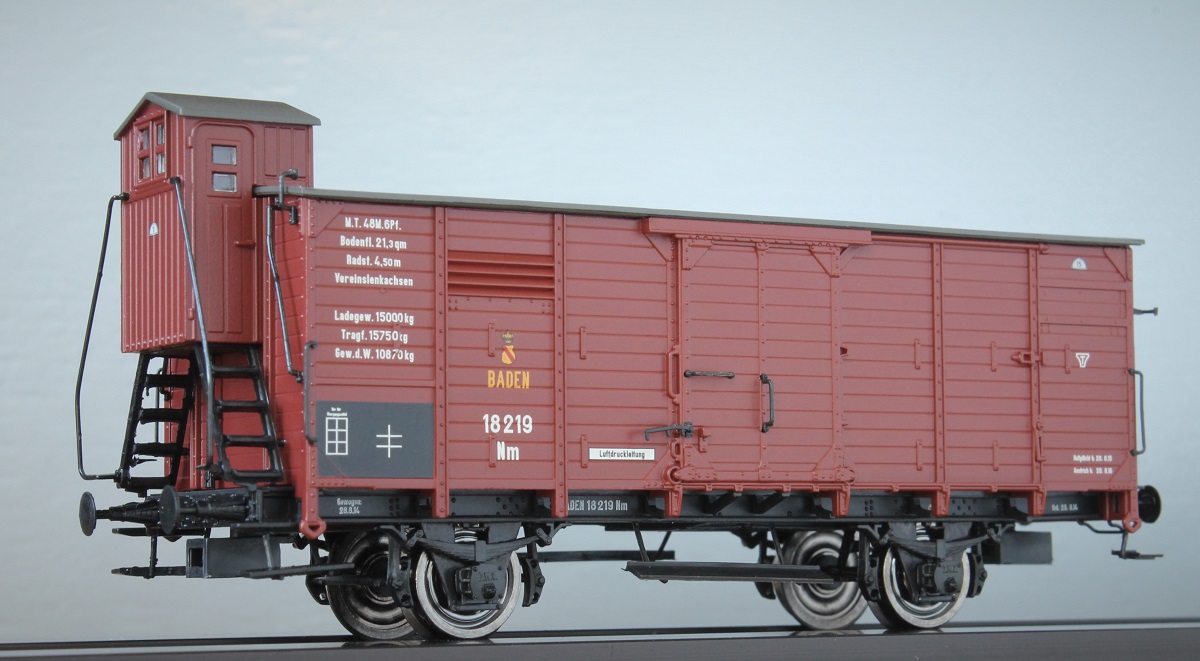 Brawa 49852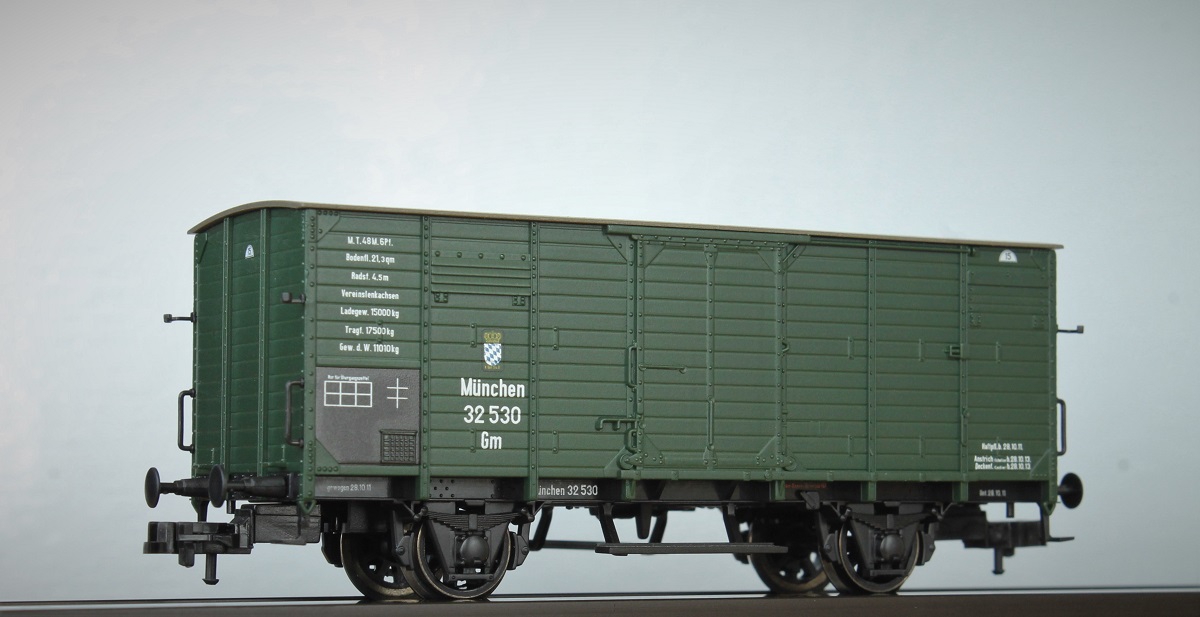 Roco 46825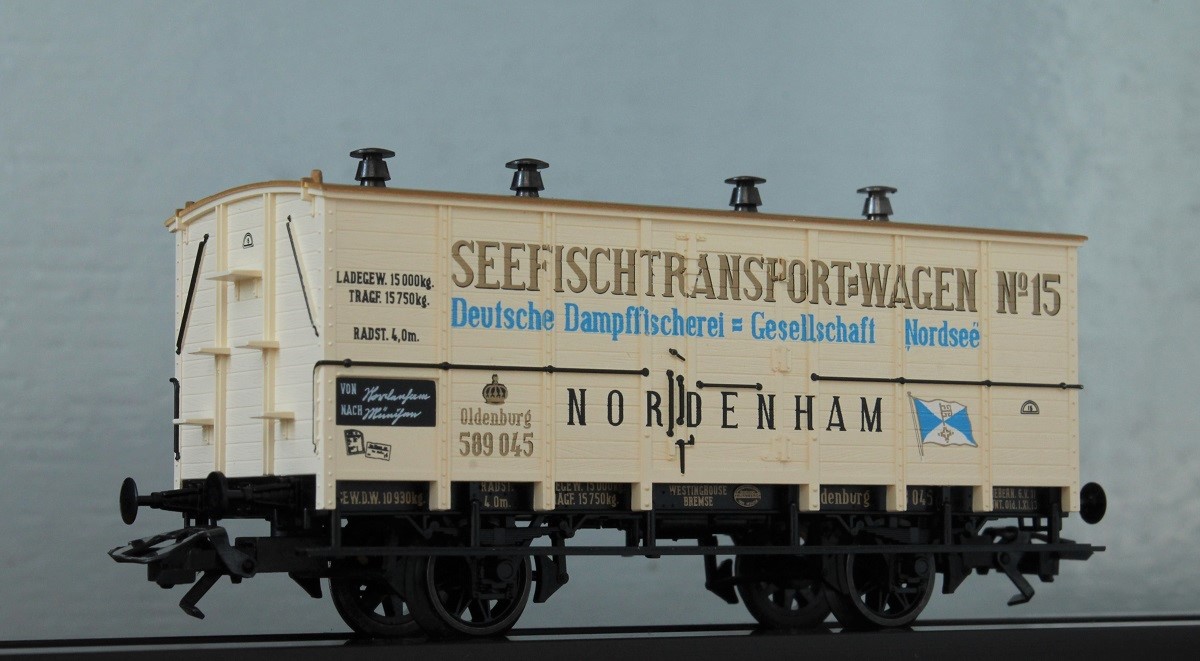 Trix 23524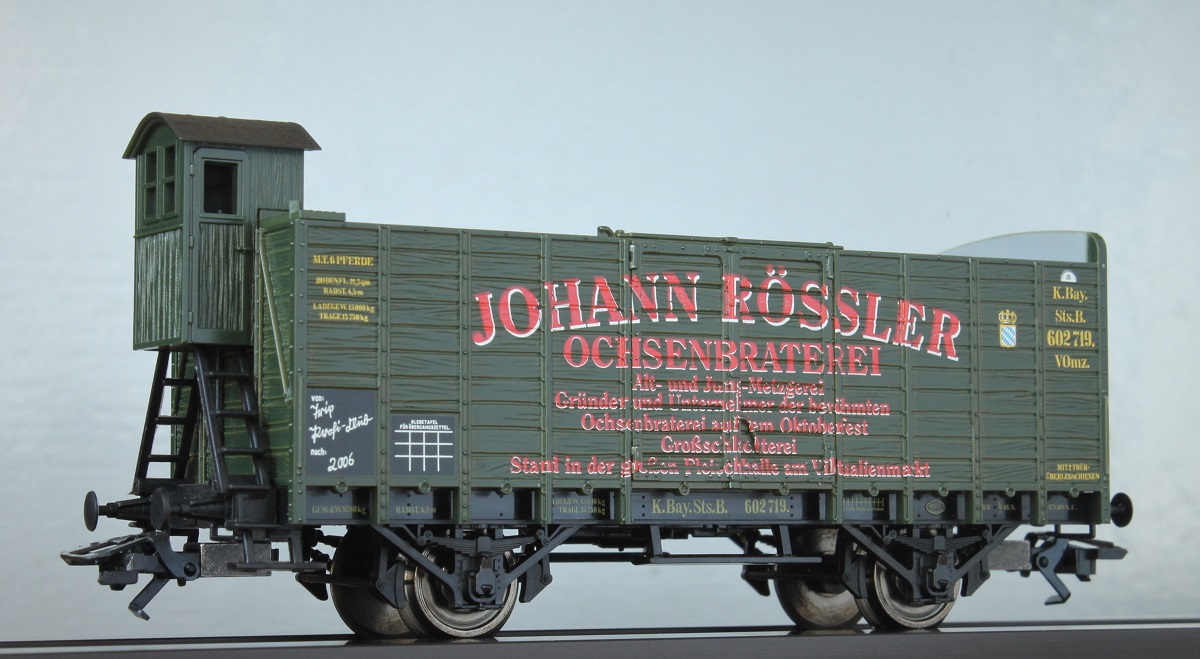 Trix 24078
March 16th
Small photoshoot at Gisbert's...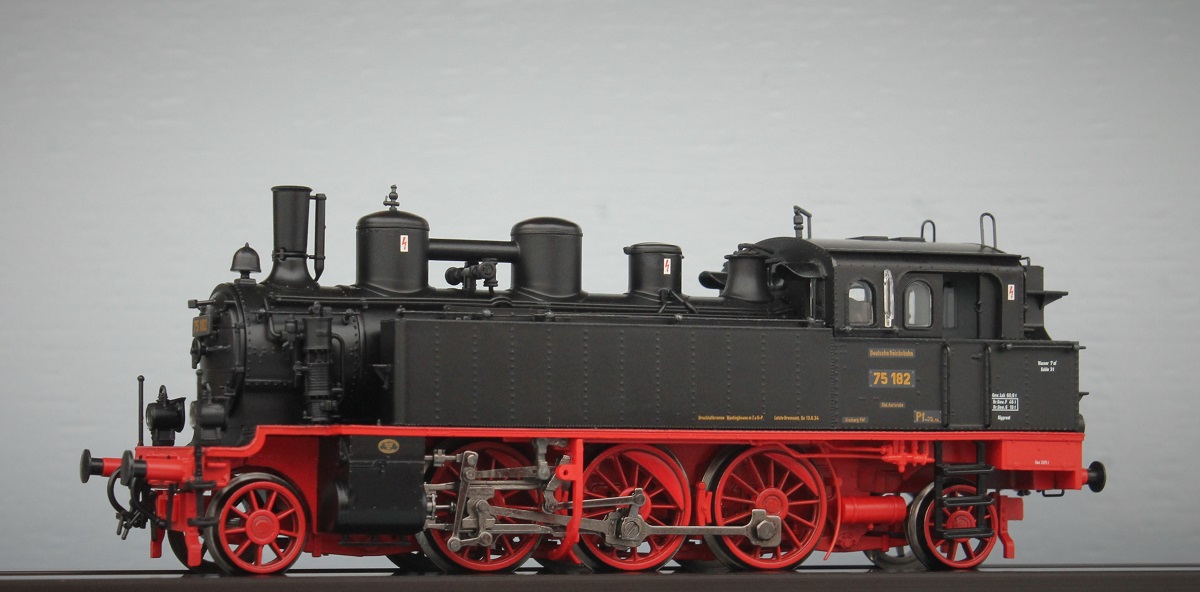 Liliput 131181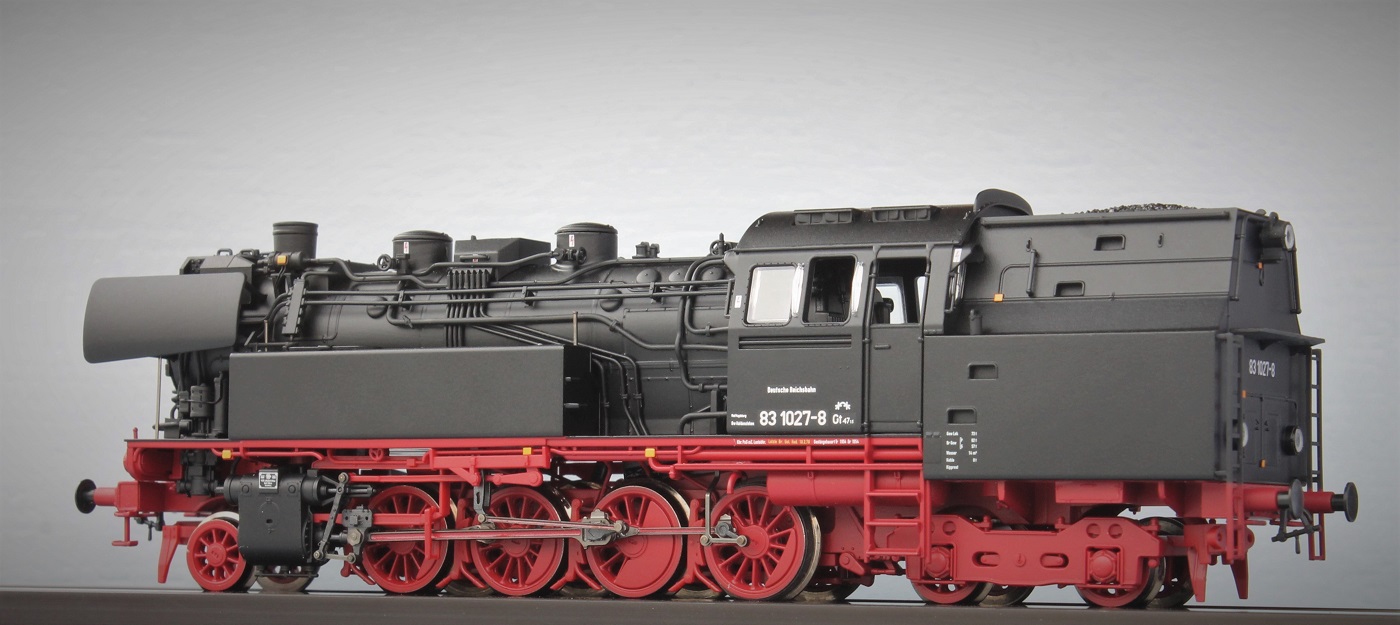 Piko 50632
February 22nd
Another picture from the Rheine Files 1969 was added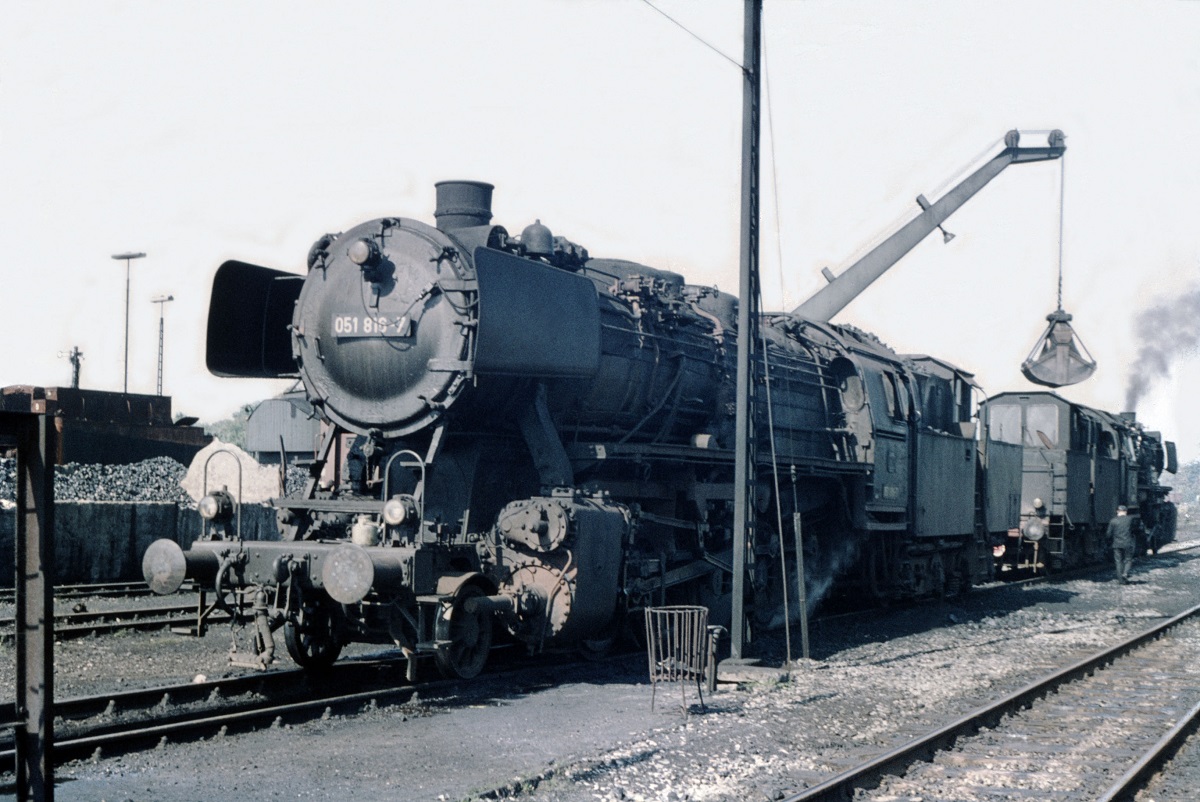 February 22nd
A pack of wolves finally in position... their story is told in Chapter 15

February 8th
On request, today I received all pictures of the Class 18.1 aka Württemberg C in Spur 1, made by KM1, which was kindly made available by mr. Andreas Martin.
Impressive for most is the Era 1 Nr. 2007 variant in Glanzblech. Only 20 pcs were produced and are already sold out.

February 5th
The flock of sheep is back, and after some forty years, the scouts have finally arrived at their destination.
Read more in Chapter 18.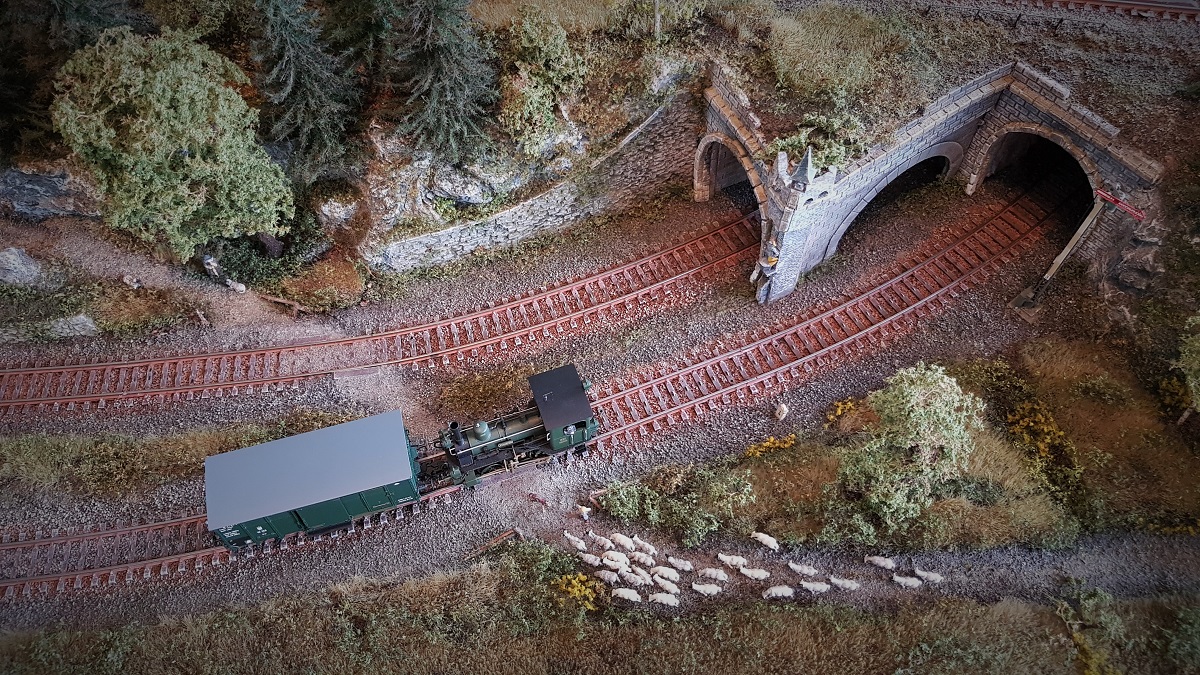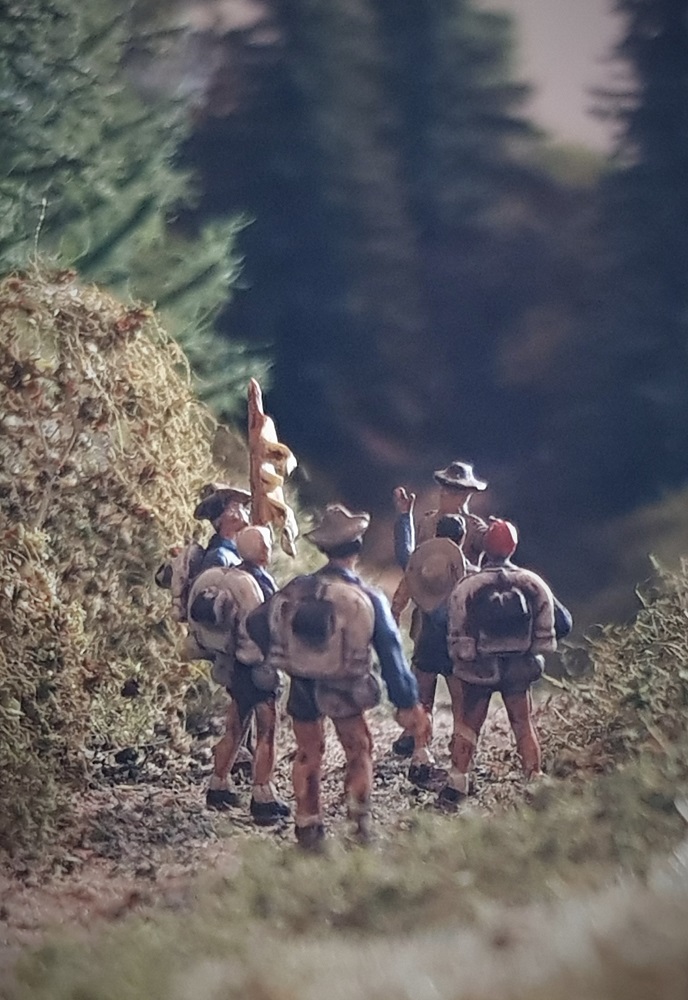 January 28th
How time goes by...
While I was looking through boxes of old photos, I came across this photo during the construction of the Cochemer Burg, must have been around 1998.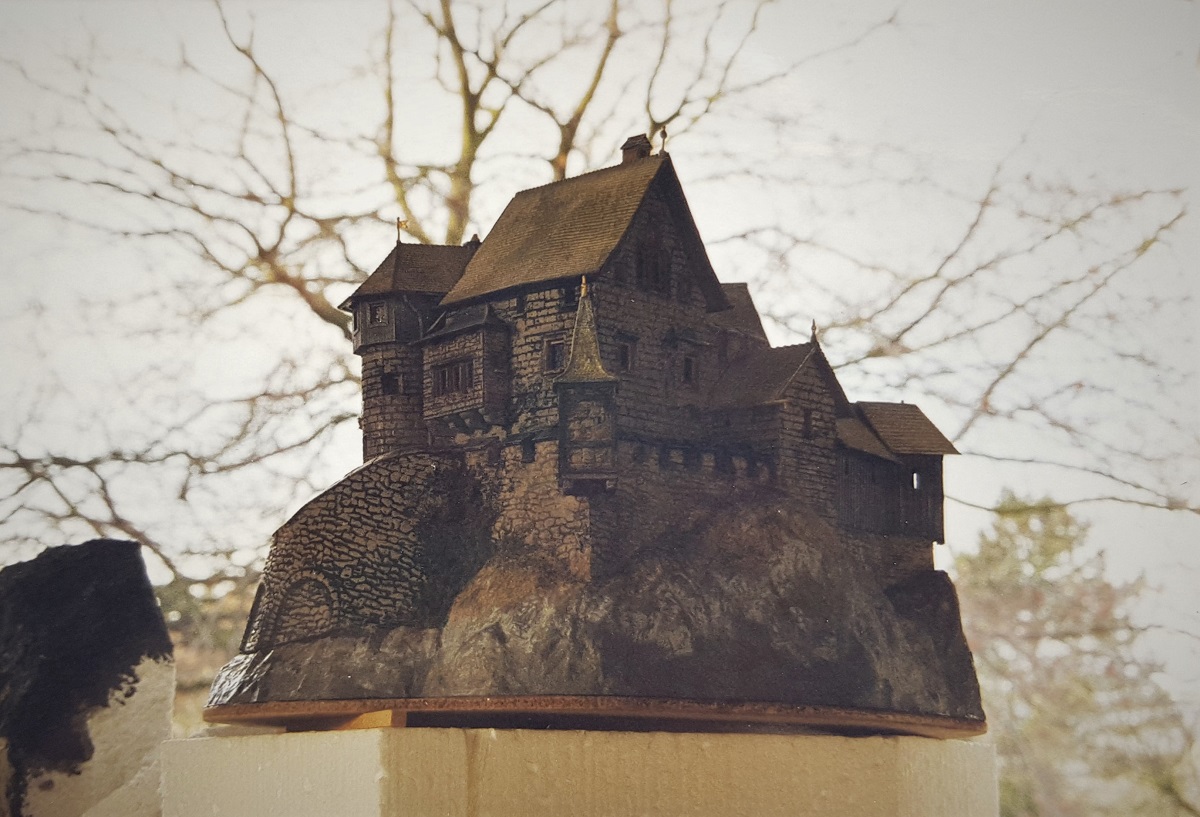 January, 8-15
The last corner of the layout gets full attention. A new chapter is written...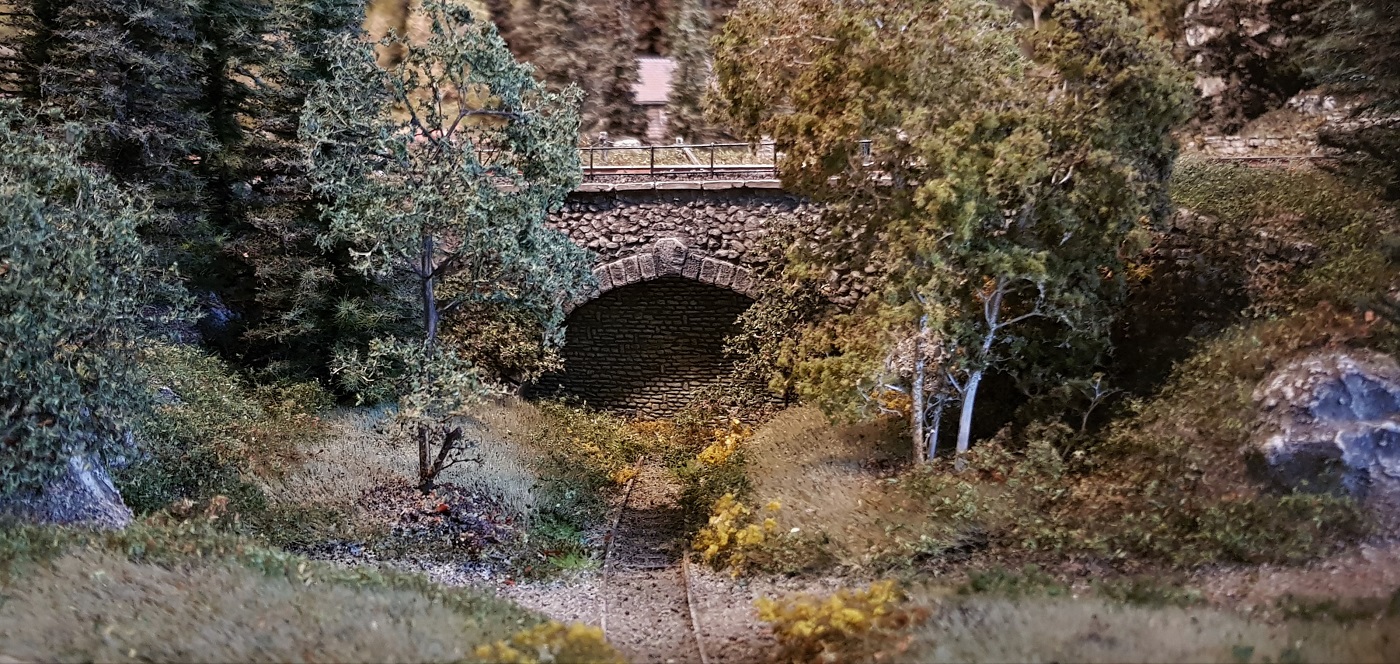 January, 1st 2022
Today, the Stift Cochem module was integrated into the Cochemer Bahn. It has been downstairs for eleven months, which I have worked on almost every day. And if not, not a day went by without looking at it intensively to gain impressions. The project was a special process, in which the construction of the church in particular gave me great satisfaction. The interior can no longer be admired, but it can all be seen through the diaries. As previously described, the correct positioning of both monastery and church was a challenge. But the end result turned out to be exactly what I was hoping for.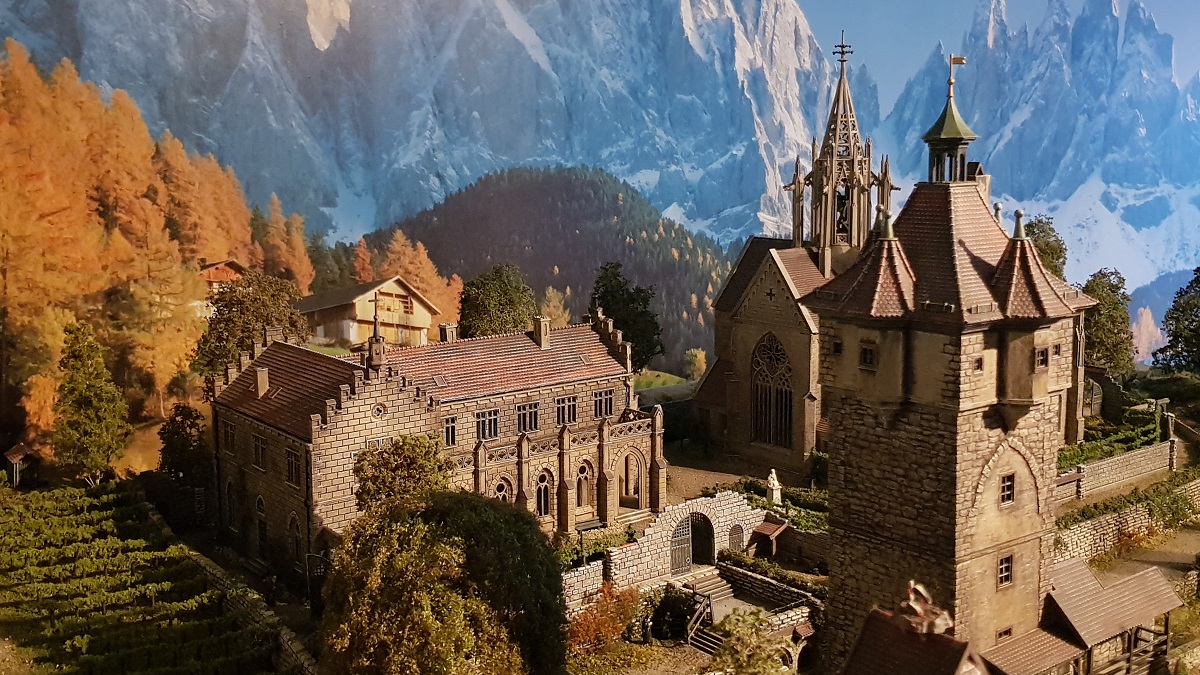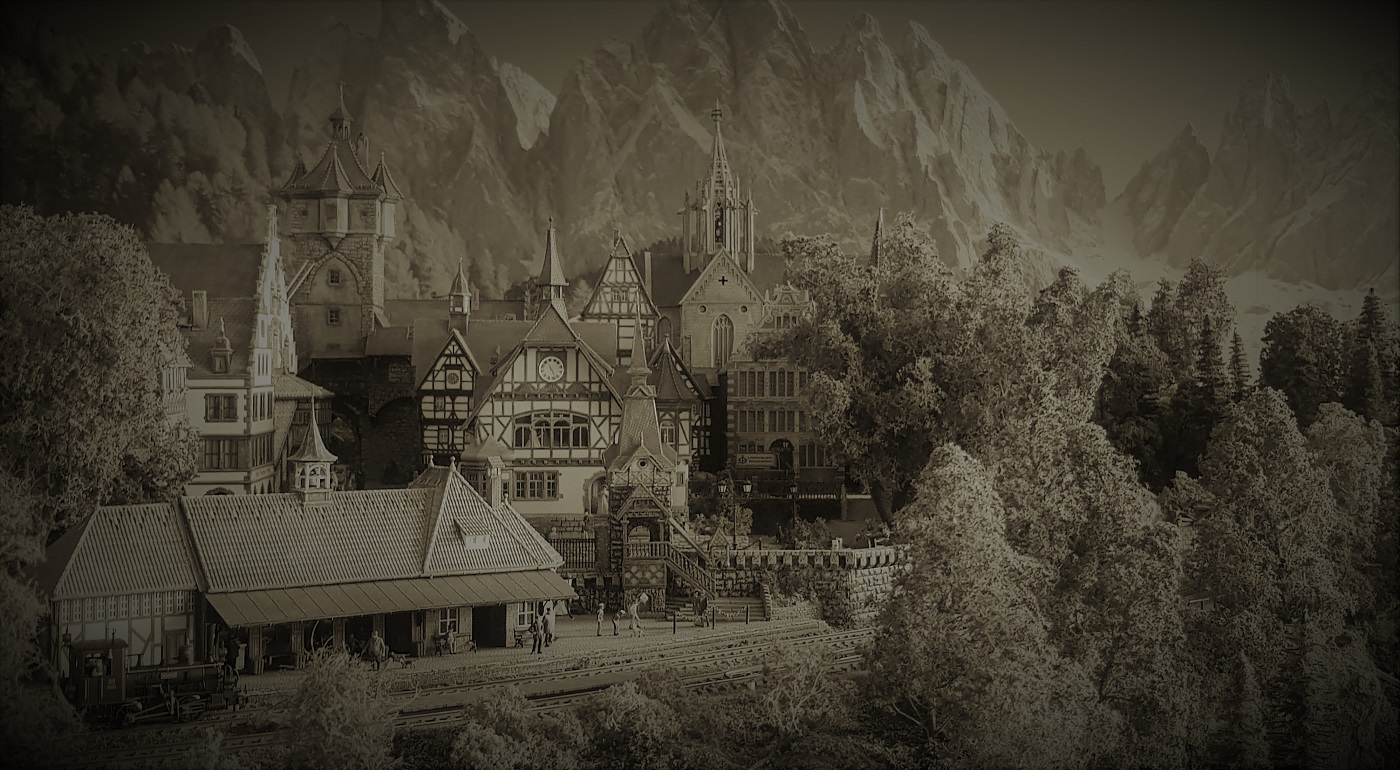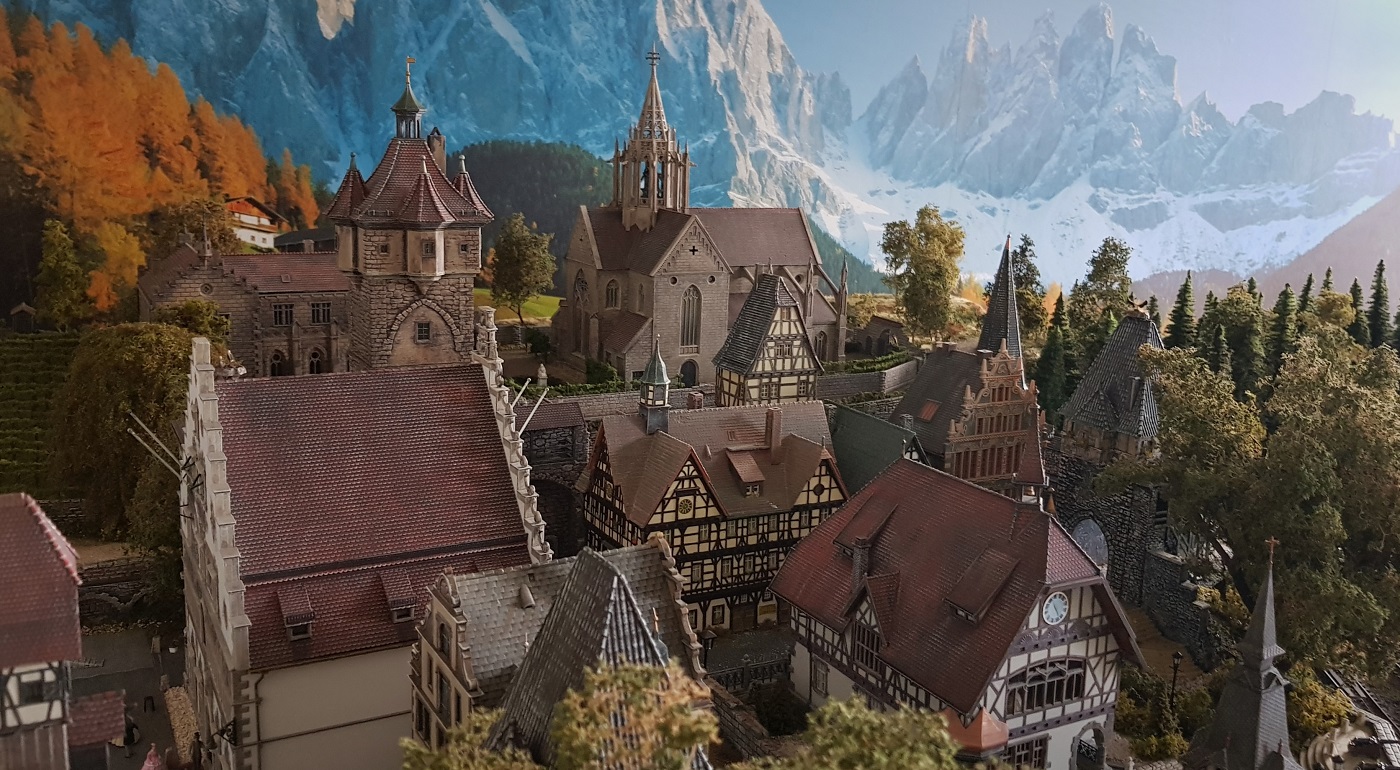 Retrospect
After I started the construction of Stift Cochem on January 30, as an extension to the Cochemer Bahn, I got the module ready today - after exactly 11 months.
You might say that - in a way and left some finetuning - the Cochemer Bahn is hereby... f i n i s h e d.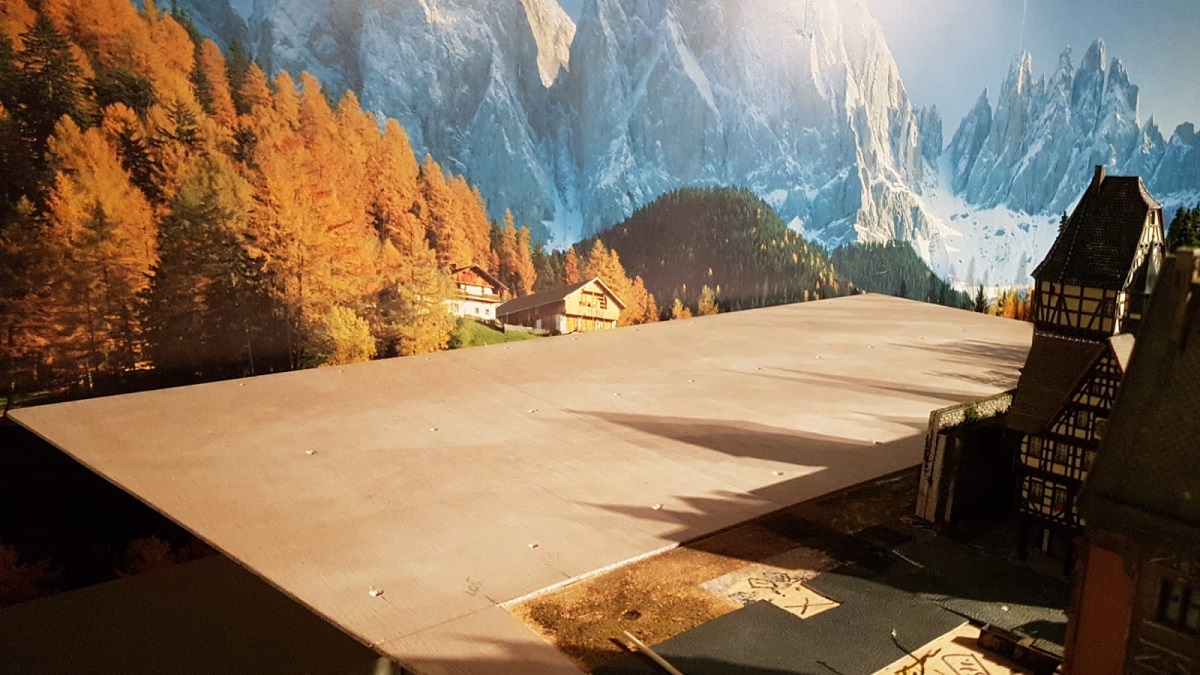 January 30th, 2021 until...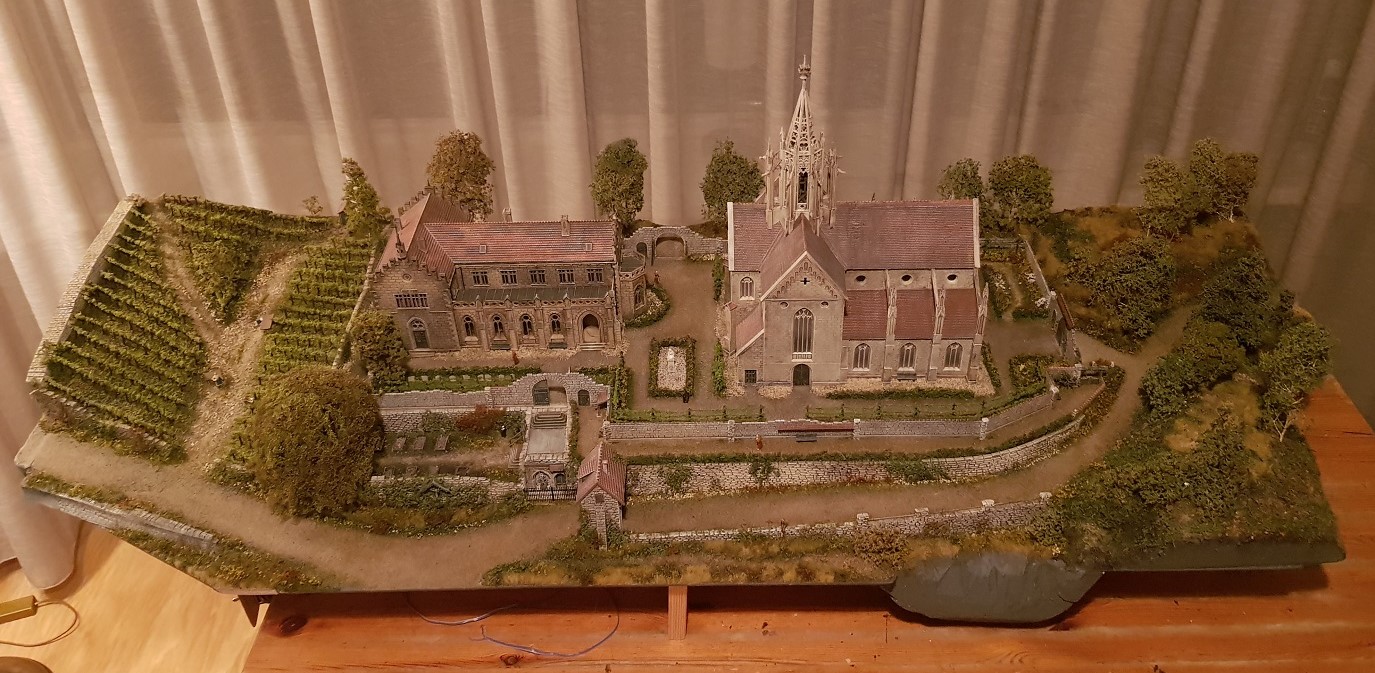 December 30th 2021