Latest News:
18.1.2020
A visit to the German town of Leer brought me this Trix beer van, a 2006 limited editon, found in a shop at Mühlenstraße, just lying there for another 14 years.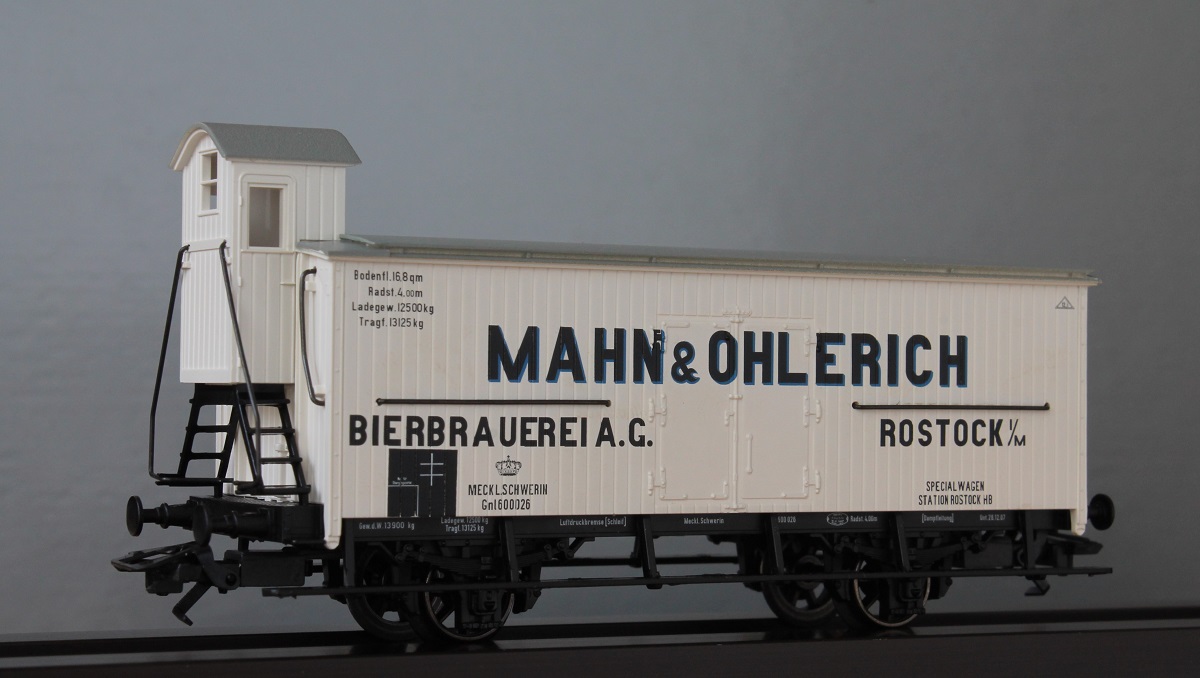 Trix 92014
17.1.2020
Mr. Eui Nam Ki m of Fine Models (Otzberg in Germany) was so kind to send me on request some fine pictures of the 2019 released BR 77.1 (Bay. Pt 3/6). Since their website had only rather dull pictures with a not so stimulating grey background (with crack), and these superb models deserve a better presentation, it seemed that this has happened. Among the received pictures is the DRG version 77 124 of which only a CAD-scan is published. Much obliged, Mr. Kim!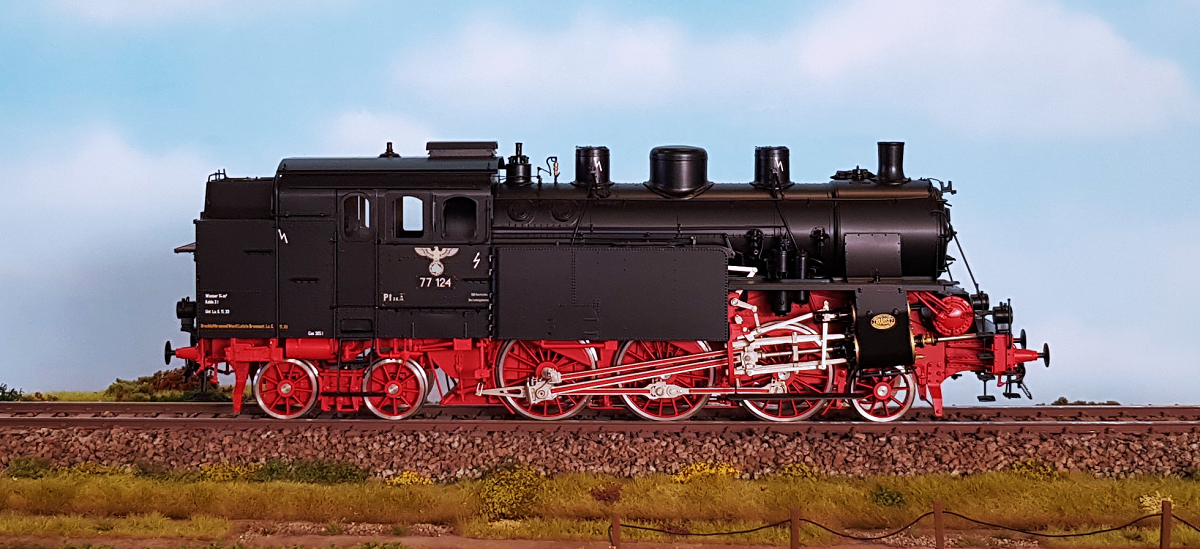 16.1.2020
A real adventure started tofay. Daring... daring. But yet one of the best ideas ever!
New tiles were delivered for the Cochemer Burg rooftop.
Read the whole story in Chapter 23 of Journal Part 3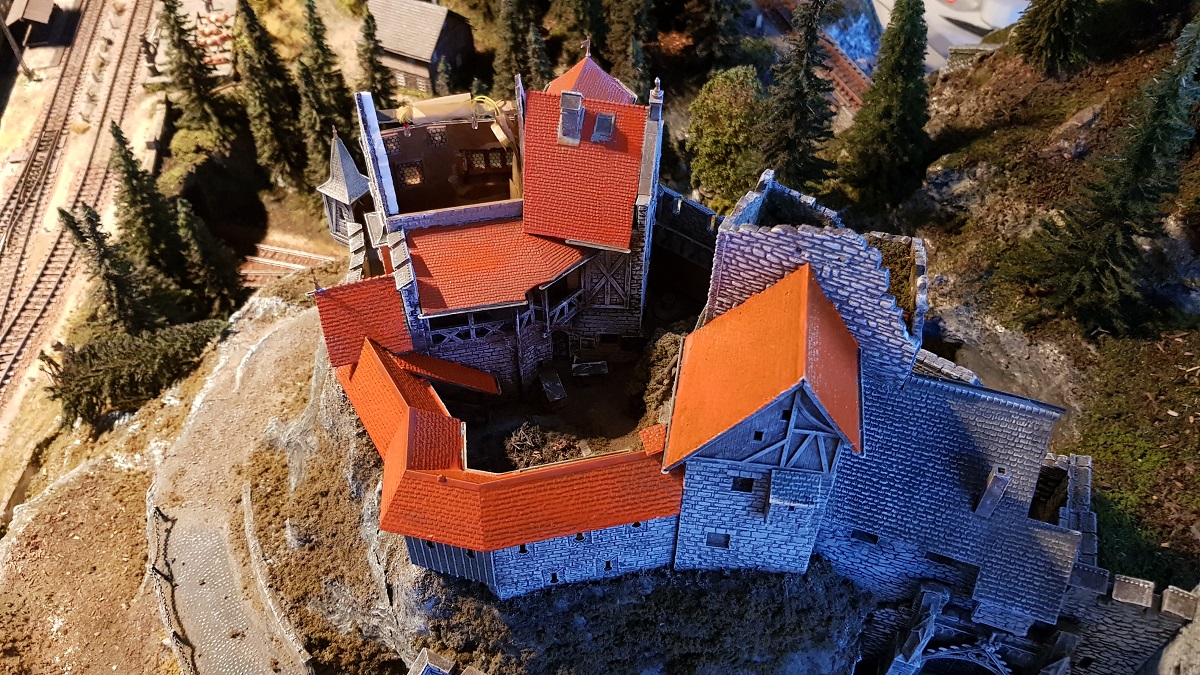 14.1.2020
Today, the DB 65 012 got personel (Roco "halflings" with lasur topping) for the next video clip.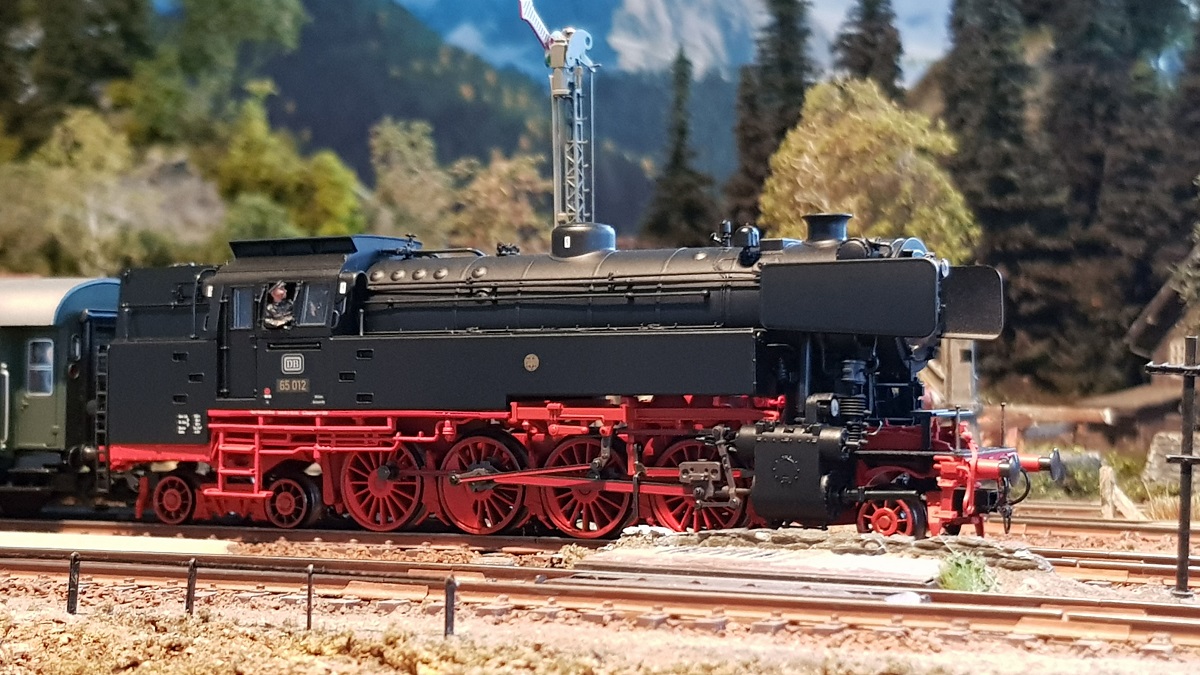 10-11.1.2020
While working on the waterfall, two other projects are simultaneously in progress:
1. The Castle ~ see Chapter 23 in the Journal!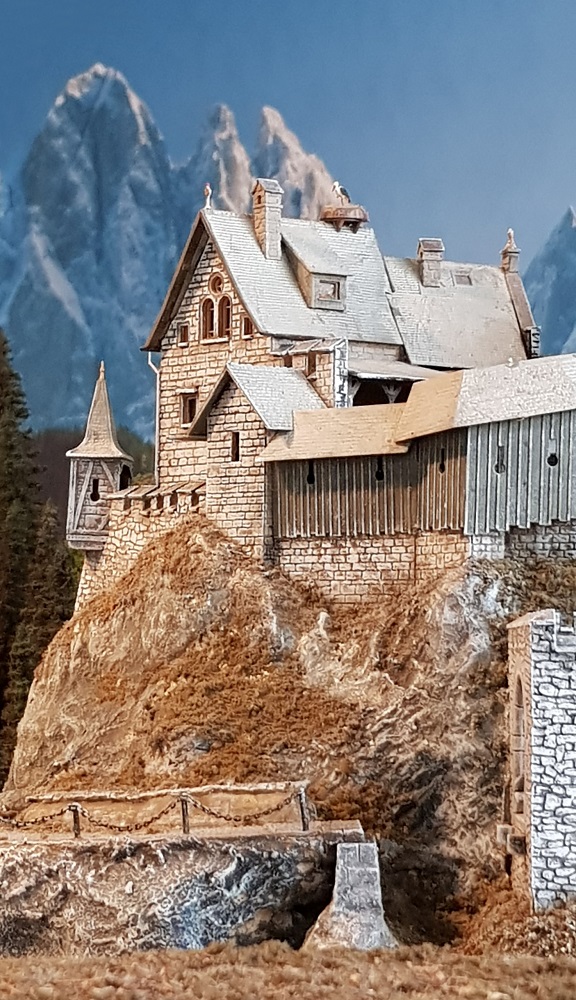 2. Another Platform ~ see Chapter 24 in the Journal!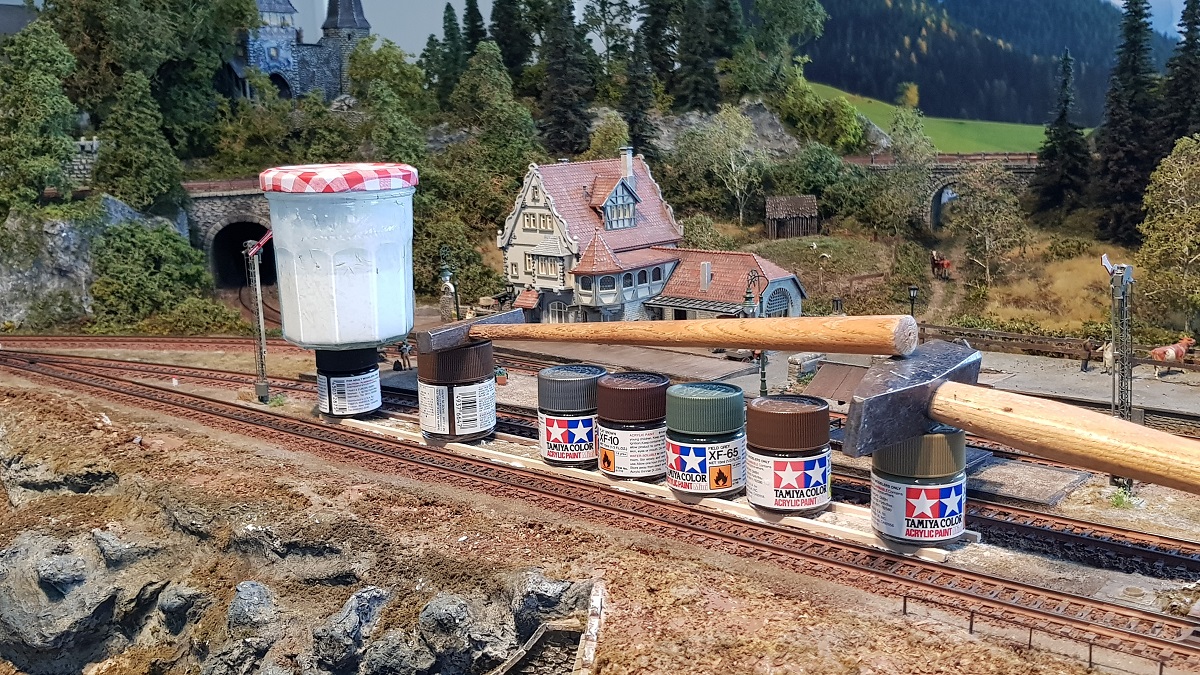 9.1.2020
I continued working on the layout again, picking up the thread of December: the W a t e r f a l l .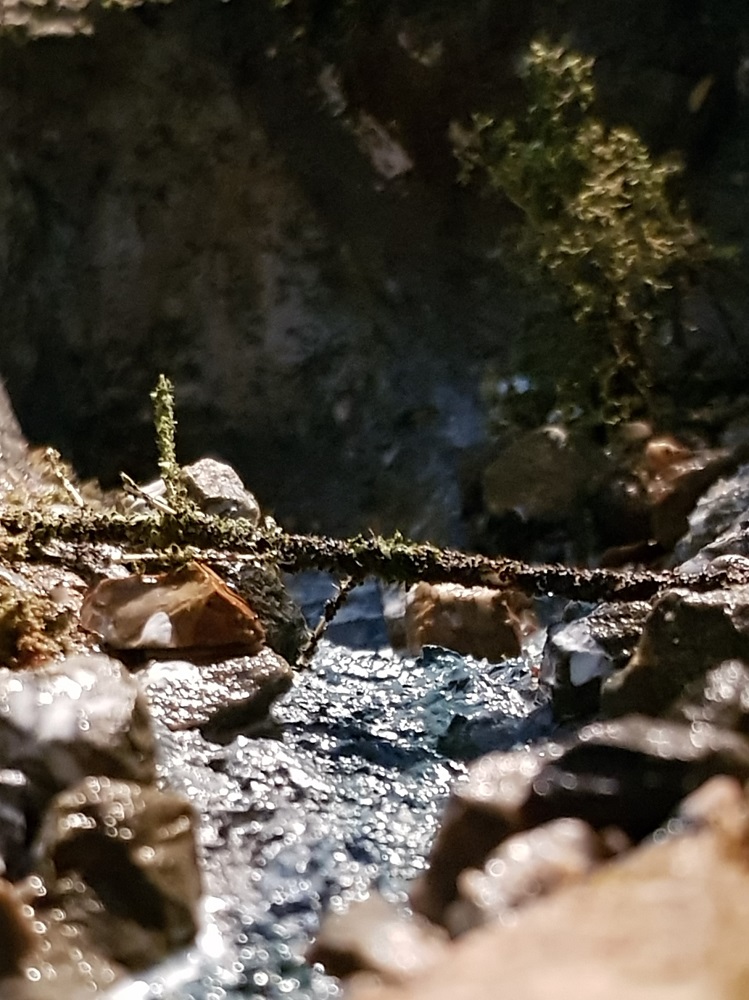 6.1.2020
Today I finished my up-to-now most elaborate film, Das liebe Landleben in Bayern um 1919.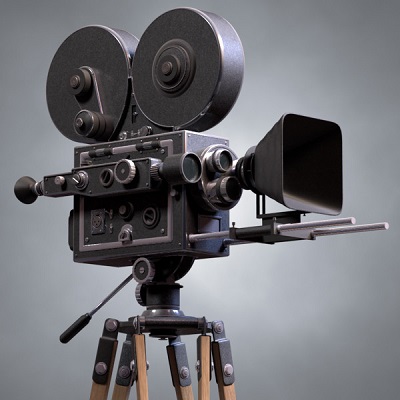 It took me some 5 days (and nights) in filming, editing, finetuning, searching for the right atmospheric music, looking for the sound of birds in the forest, etc.
While nearly finishing my film, I found a poem by this German poet called Karl Christian Tenner (1791-1866), who was born in the Bavarian Pfalz. How fitting!
His poem "Das Jägermädchen" fits most perfectly with the atmosphere surrounding the Forest Lodge, which in fact is the real star of this movie.
It was my specific intention to give this particular film a true and authentic German atmosphere, say Bayern pur sang.
Therefor I choose not only a German title, but went for a complete German text as well a timeline according to 1919 Bavaria.
Even specific German words and phrases (terminus technicus) considering the German Railways in the early 1920's were not ignored.
Moments of reflection were intentionally added between different shots by using pictures of several Bavarian locomotives starring in this movie.
The final forestall shot with only singing birds is in effect meant to be the echo in our memories and for treasuring a time past.
Watch 'Das liebe Landleben in Bayern um 1919'
PS: I am most humbly flattered with over 700 views on YouTube within a day, as well as the kind gesture of mr. Jörg Vallen from the Busch Company a day after,
who kindly posted a message on their Facebook Account, which received already 497 likes in two days.