Latest News:
22.11.2013 ~ A new film was made today of the Prussian P 10 (Märklin 37938)
You can have a look at it on my YouTube Chanel. It's the first video that comes with music in the background.

2.11.2013 ~ New models arrived at my dealers
...like some 2013 News from Era 1 (Brawa, Fleischmann) and for instance the Märklin Insider 2013 Class 58 (37589) next to the Class 24 with smoke unit and sound (36242) or the new developed BR 03 244 (37956) in limited edition.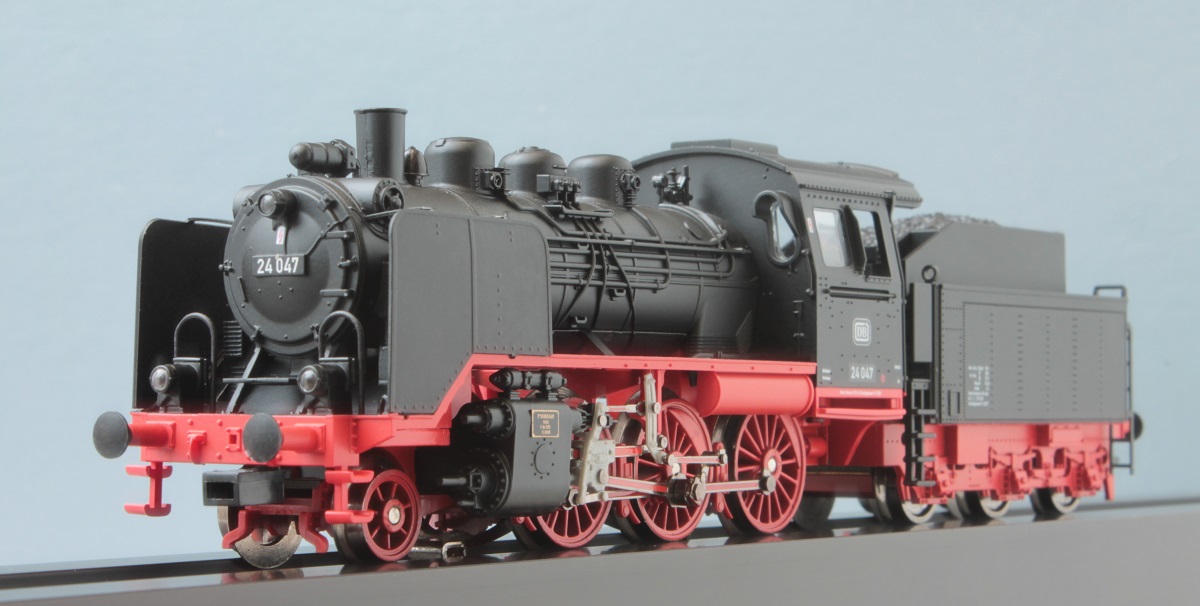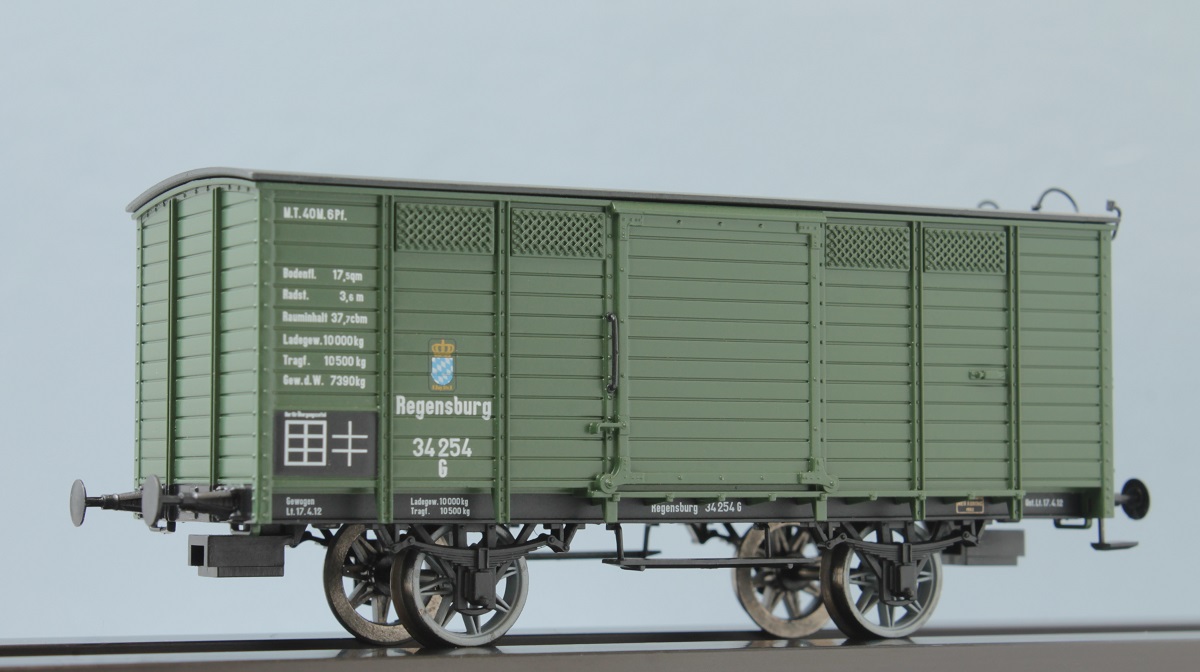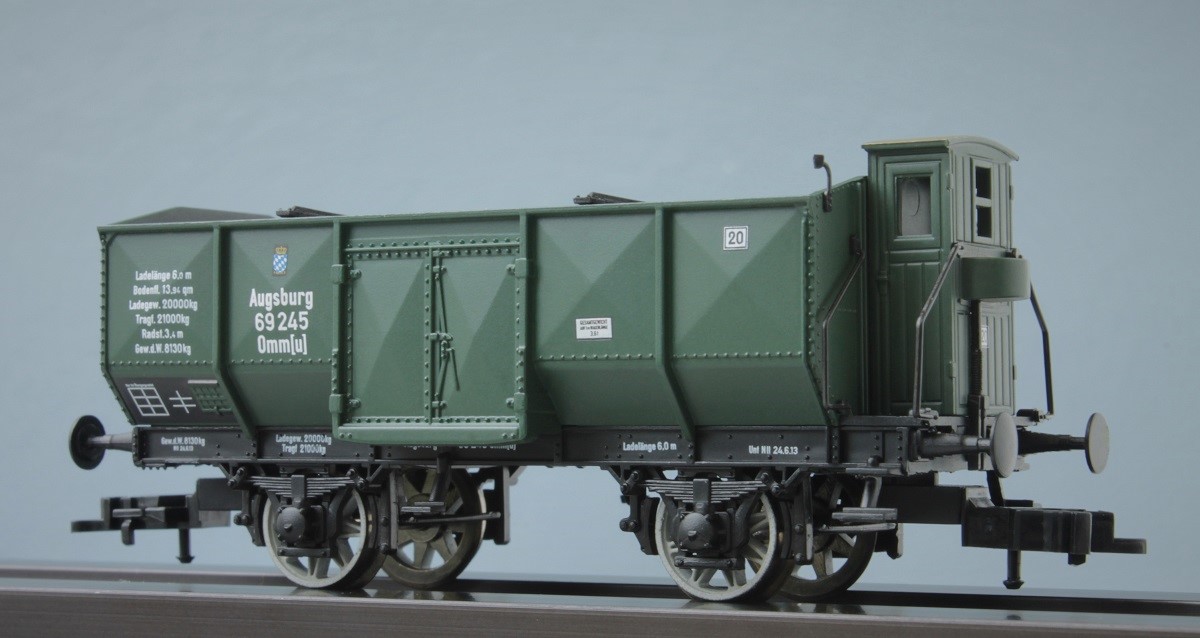 There was even a client who spend me his Beckmann TT steamer (1010602) Class 75.5 for shooting. My first TT ever. Awesome.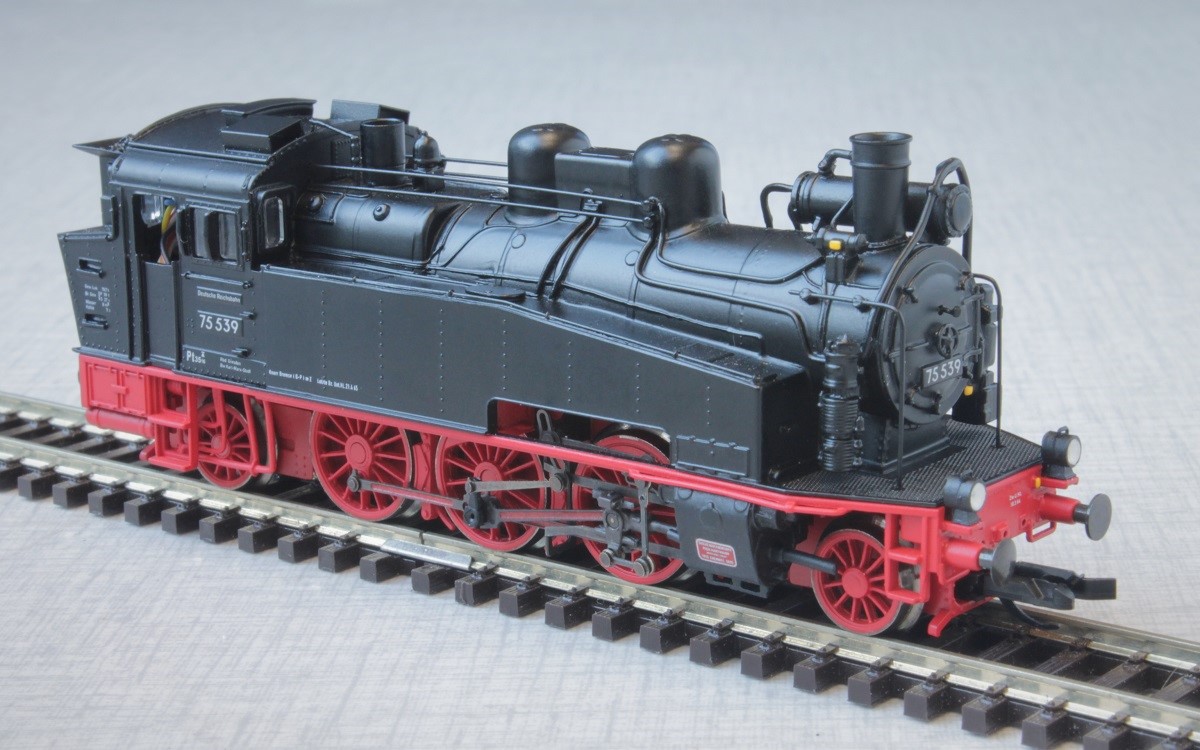 10.8.2013 ~ New shooting session at my dealers
This morning my dealer called me that some new models were released for photography next to a handful older models from a customer who wanted his stock to be digitalized.
One gem was the limited DRG E 91 20 (Roco 43427)...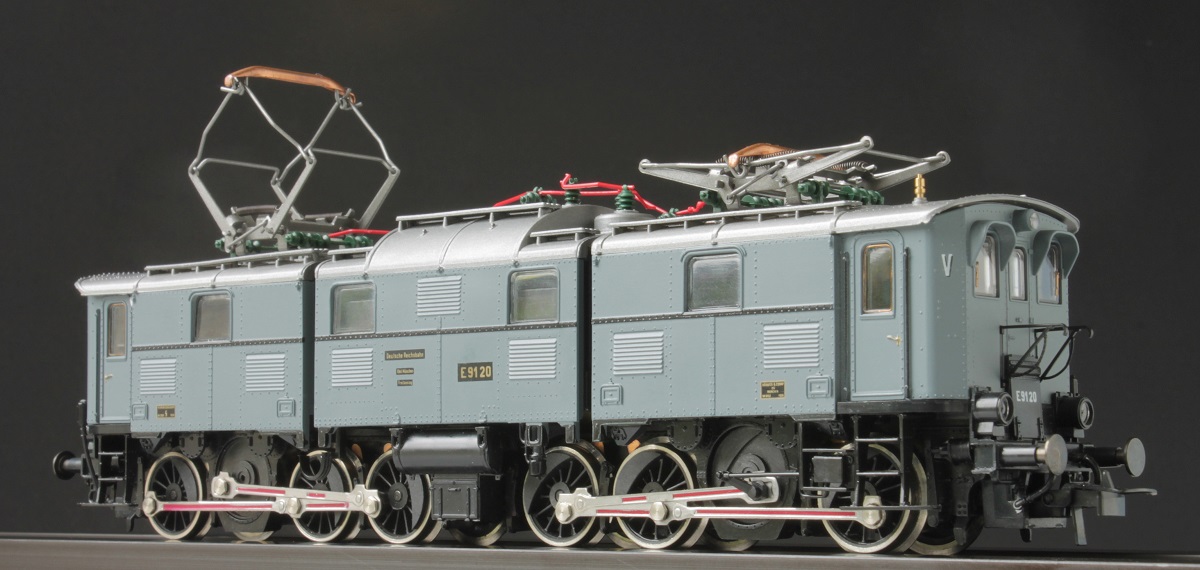 ... next to the Dutch series NS 1200 in prime livery (just a lost duck, Märklin 37124):

11.7.2013 ~ Additions to the ModelsList
Even if the ModelsList is updated at regular times, there are still many folders filled with pictures to be added. Recently I came to the folder of Siegfried (Sigi) Nann,
who courteously gave me permission to use all his high quality pictures which he posted on the Internet (eBay). To me he's a true Lückenbüsser...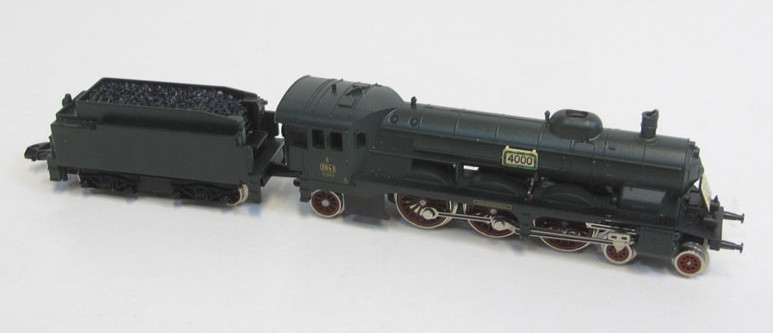 Märklin Miniclub 88812 by Sigi Nann
10.7.2013 ~ Another copy of the Cochemer Bahn in the Netherlands...
While surfing on the Internet I found out that - besides Carlos Aisa from Spain - my layout of the Cochemer Bahn was again inspiring, this time to a Dutch guy named Jack Wolst (age 61)
from Hoogerheide (Noord-Brabant, Netherlands). He used my track plan for his Fleischmann H0- layout and tells how he got inspired by the Cochemer Bahn.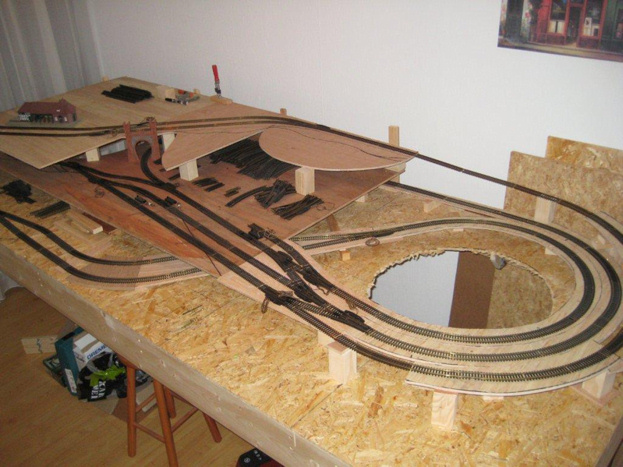 Photo: Jack Wolst, Netherlands
21.5.2013 ~ Extraordinary...
Michael Ignatovsky of Euro Model Trains (Old Bridge, New Jersey) asked me to make a photo shoot of the Class 39 083 (Märklin 39393).
Since these models are limited editions of 2011 and sold out in the area, I was unable to do the job.
However, not without a certain humour, I wrote this back to him:
If ever you think of posting the model to me, so that I might be able to photograph it in my studio, and send it back with adjacent pictures afterwards... it would be no big deal at all.
However, I guess that's no option for you, is it?
But... to Michael it was even more than an option. He surprised me with his answer:
Please provide me with your shipping address. I'll post the model to you and it is yours to keep.
Consider it a thank you for using your past, present and, hopefully, future high-res images in my greedy pursuits
It resulted in today's photo shooting. Even since I don't have my work commercially exposed, some exceptions may confirm the rule. Michael is one of them.

The website of Euro Model trains showed like this August 2013: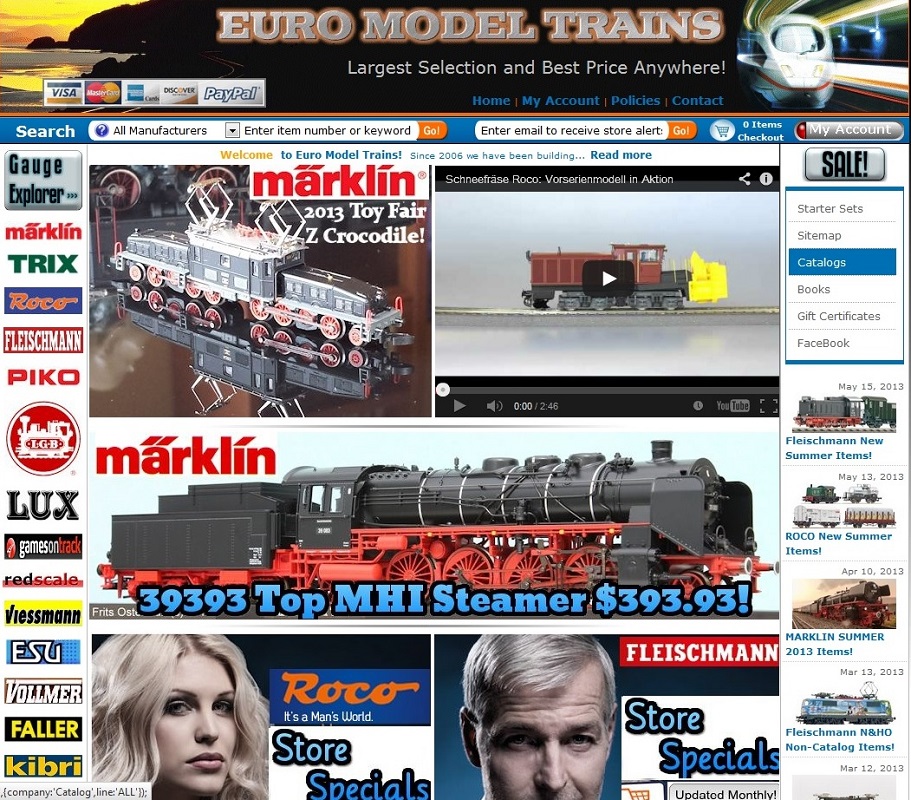 17.4.2013 ~ Even after so many years...
While searching on the internet, you sometimes find great pictures of train models that are out of currency for many, many years. Or there have never been made proper pictures before.
Especially brass models produced in limited numbers. Now once in a while eBay sellers receive private collections to sell on the Internet which gives me the opportunity of filling in long time gaps.
One of these gaps for instance is the Oldenburg S 10, later Class 16.0 (Westmodel 10025).
Although Westmodel consultant Frau Karin Wirtz-Bachmann was kind enough to courteously hand me over all Westmodel pictures in original format, a picture of this Era 1 model was even missing at the Mönchengladbach office.
For many years there was only this news-paper-quality like picture I scanned from a book:

Miba Modellbahn Lok-Katalog
But now, some German dealer from Munich got a collection and - even more so - he fortunately knows how to handle his camera properly. It resulted in this fine picture: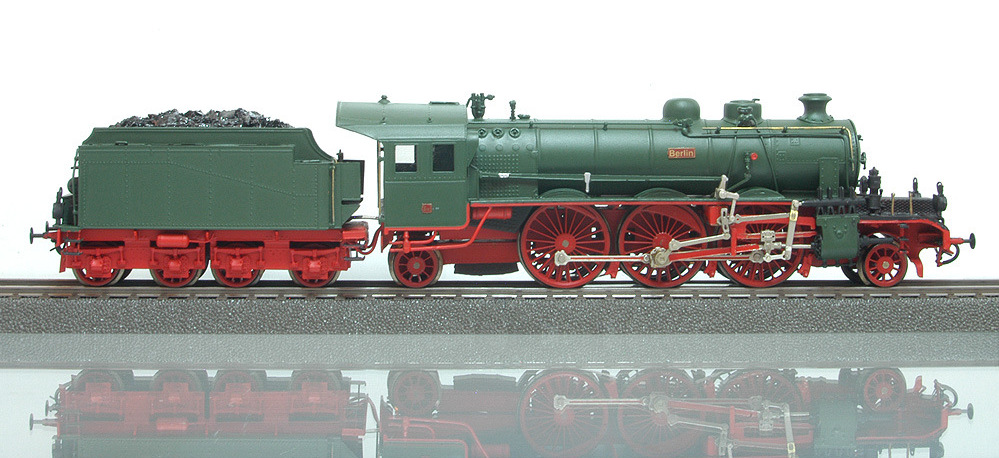 Photo: Bernhard Wild, München
11.4.2013 ~ Returned...
Ordered as New in 2011, my Brawa 40653 arrived in November 2012 with severe paint damage on the tender. Returned to Remshalden, it was send back to China for repair.
Alas not the tender hood was renewed, but a complete new tender was fixed behind 'my' locomotive since this works less expensive.
She arrived some weeks ago in the Netherlands again. When I picked it up at my dealers, (only!) the tender was completely covered with dust inside and outside.
In the mean time this model (AC version) was sold out at Remshalden. Even while Brawa has been calling to dealers all over Germany to get me another model, my own dealer told me that even a replacement model would always be a show case model that would come back with dust, never brand new and still in the box.
I'm not too big a nerd but this model just didn't feel good, one way or another. So I took some shots of 'my' model this morning and decided to return it to the dealer who favours it himself for his own Bavarian collection. By the way, it is rumoured that in some two years Brawa will release another P 3/5 (remake ).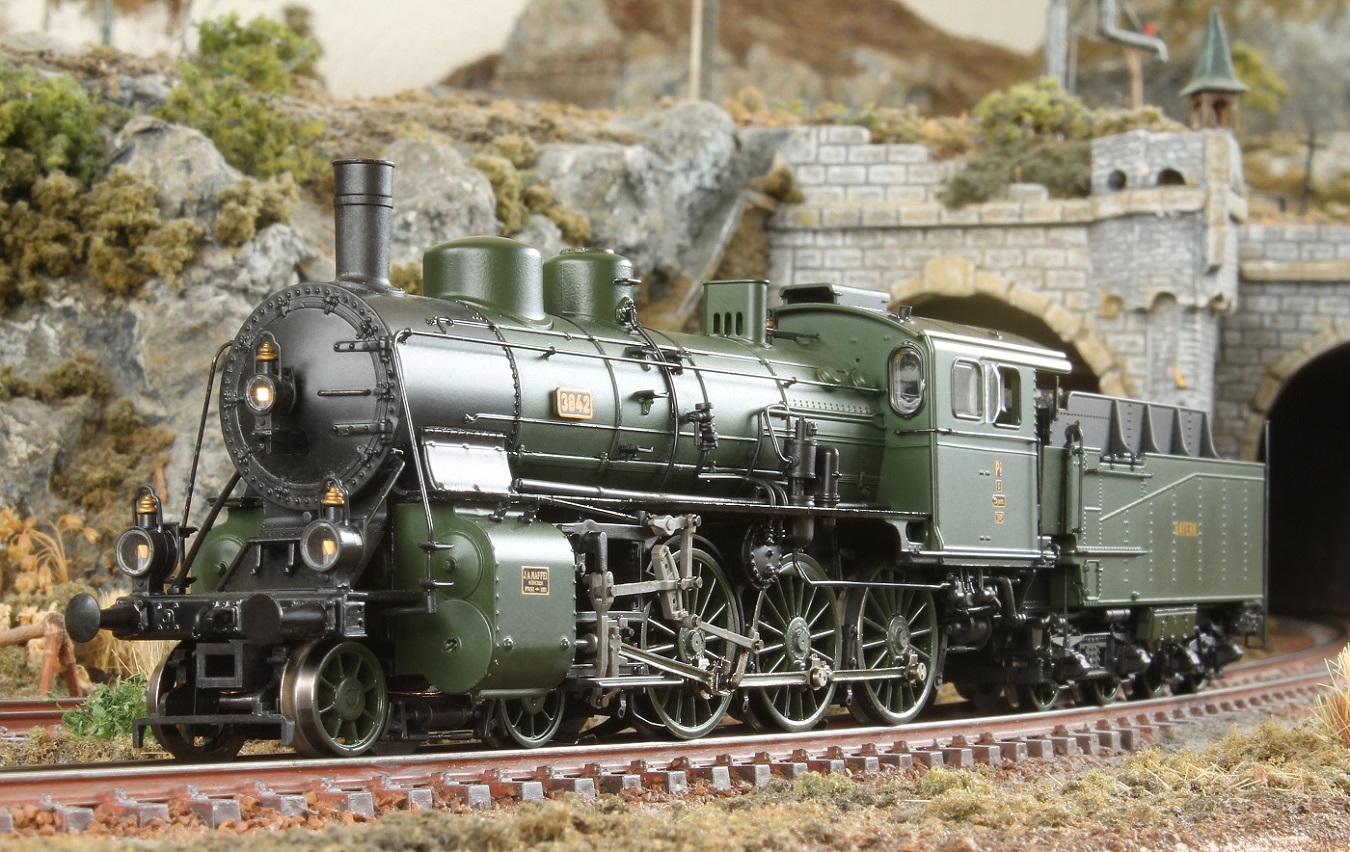 And yes... I did some more doctoring on this picture for several (smaller) damages...
30.3.2013 ~ New
Being at my dealers I had the opportunity in shooting the Prussian G 7.1 (Brawa 40703) in Era 1 livery.
Although not so exciting as the G 8, it does have an attraction of its own. A pickup shoe was specially developed for this model, which is hiding behind the wheels.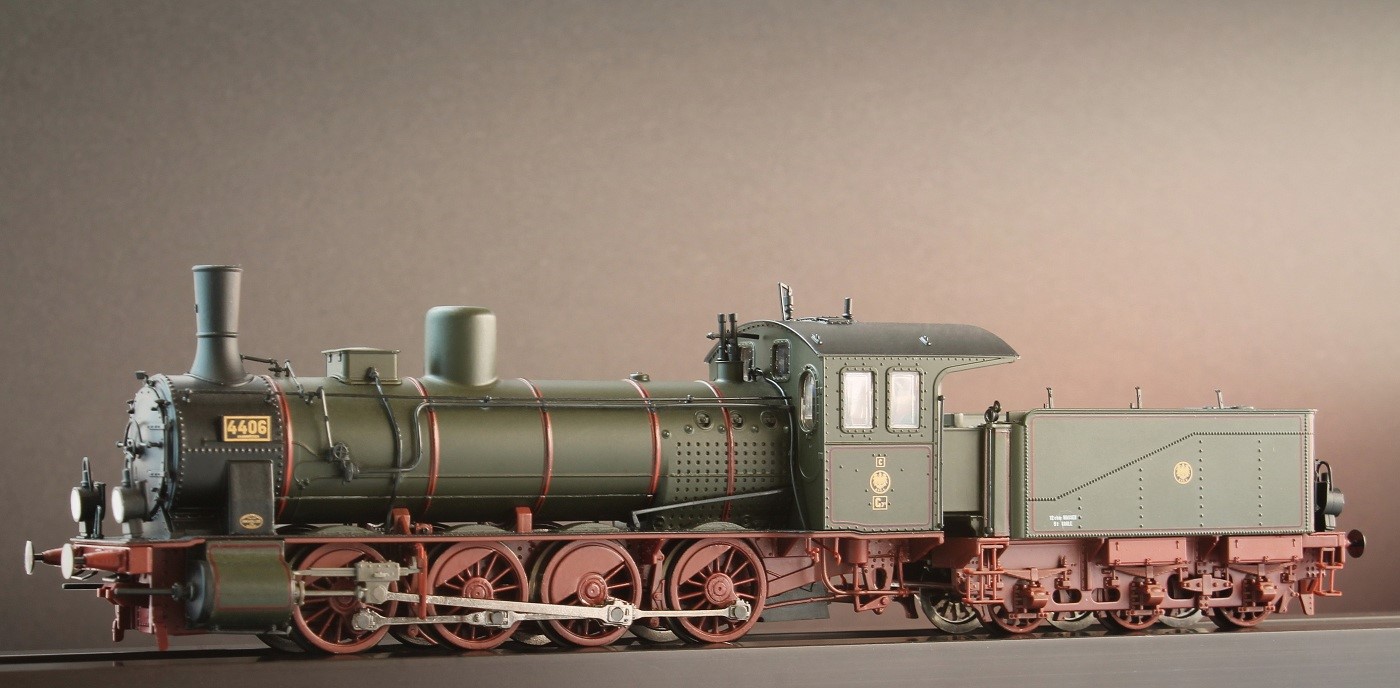 Not to be compared with this Piko tank locomotive presented with the fictive number 98 003, released in the the cheaper Piko Hobby section (Piko 50500)...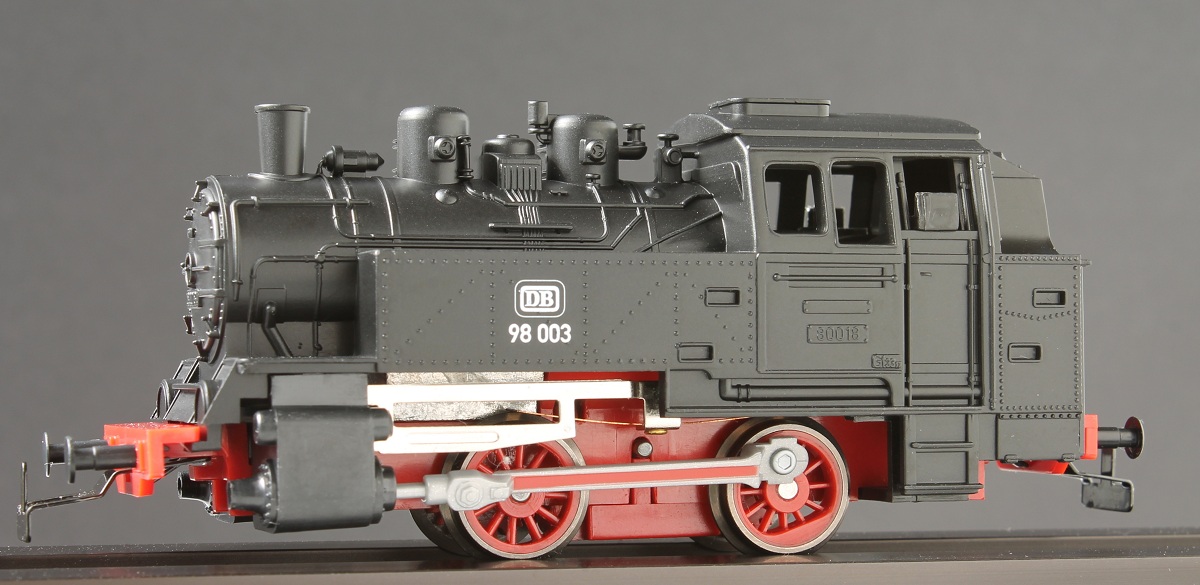 next to this almost similar model with tender and ditto number (Piko 50501).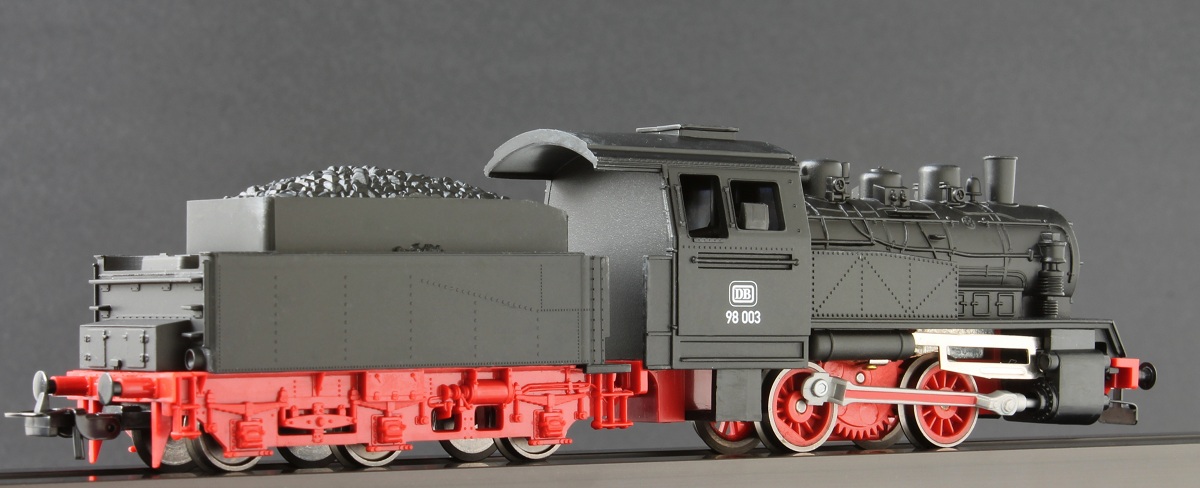 13.3.2013 ~ Spoorwegmuseum Utrecht is preparing an exposition on Trains in Wartime.
From the Veluwsche Stoomtrein Maatschappij (VSM) this Kriegslokomotive Class 52 - made by Floridsdorf Wien (1944) - has arrived. I took some shots today.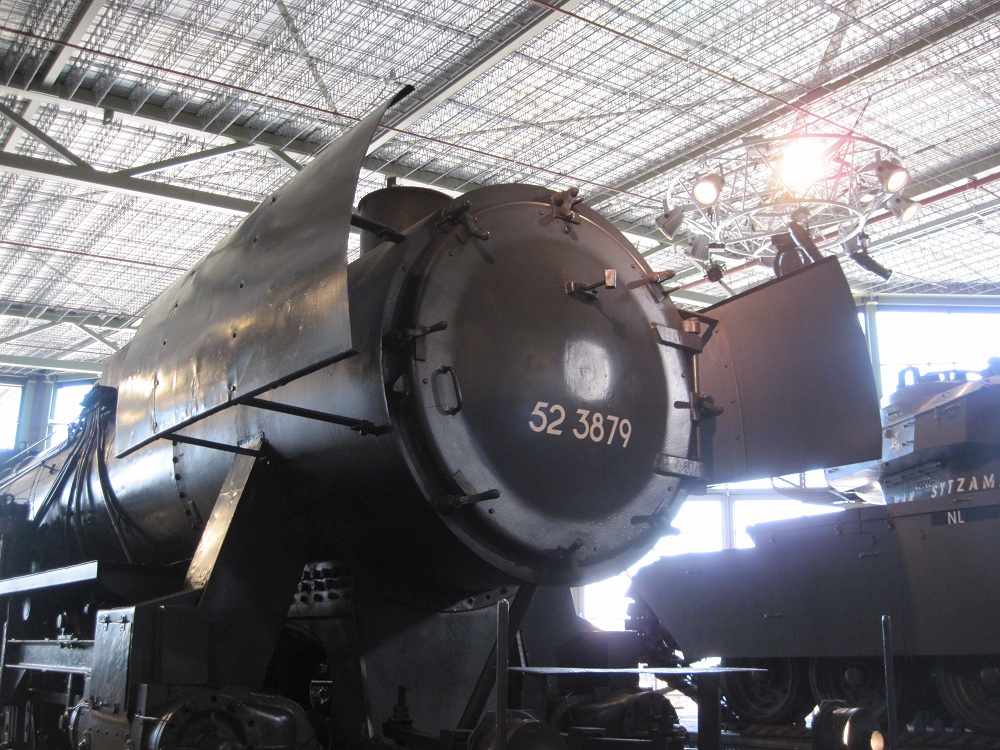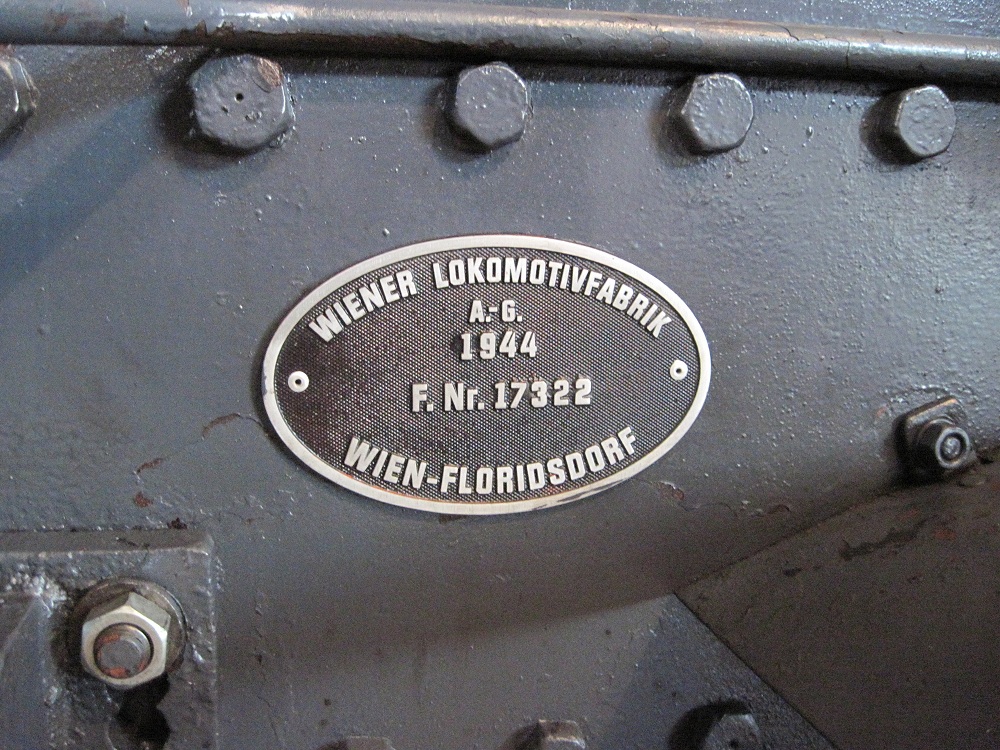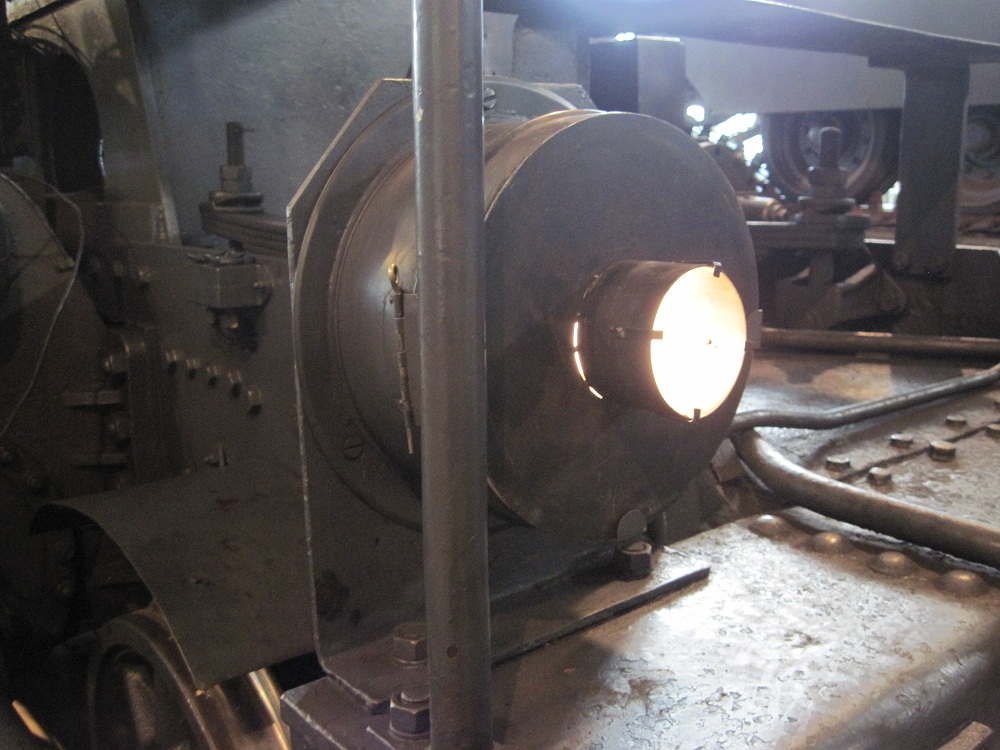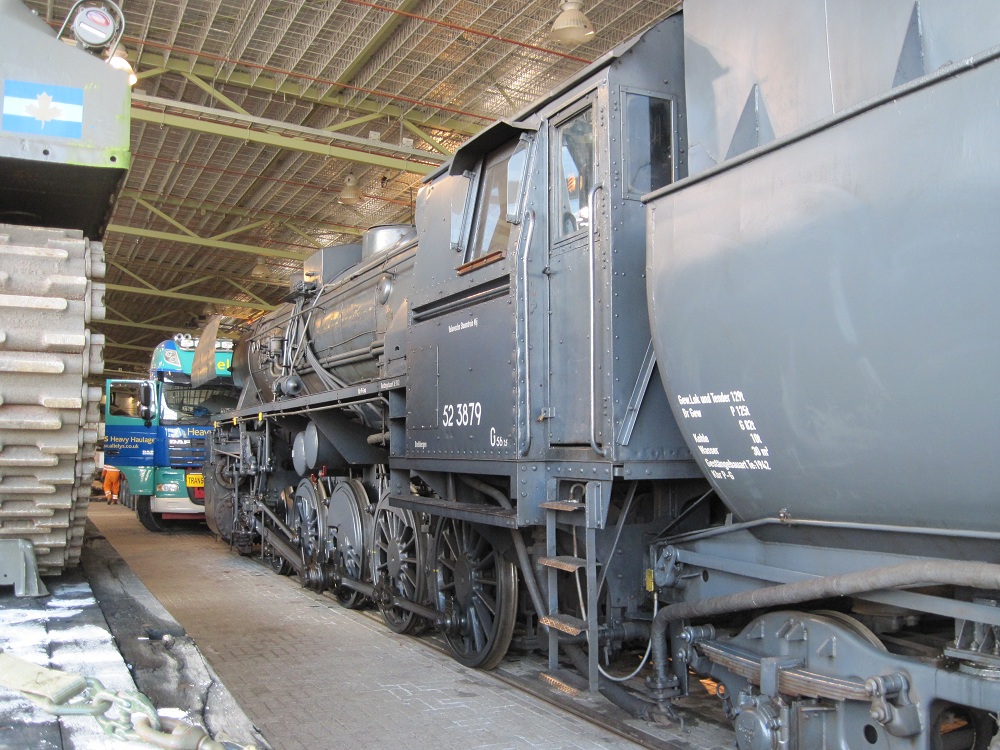 17.2.2013 ~ Once again, Robert Seis made some awesome shots for my site of his latest purchases, such as the Märklin DB 56 362 (37563)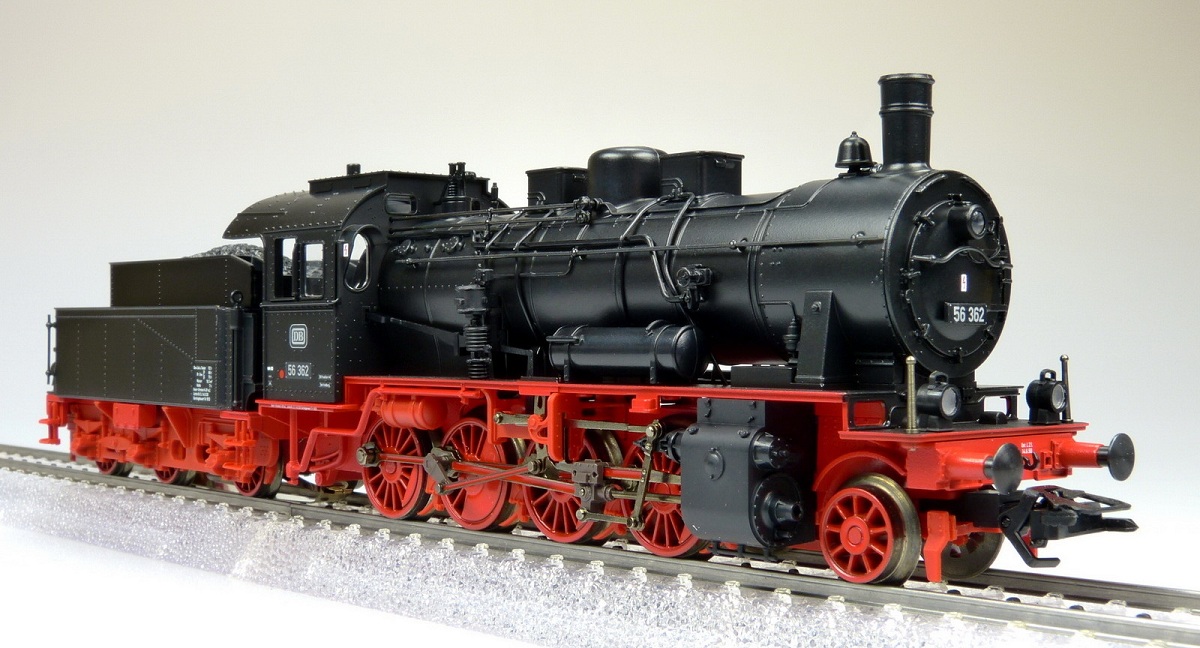 7.1.2013 ~ From another angle... (Märklin 31021)

6.1.2013 ~ Some more pictures added from the 12/28-shooting. New is this years release of the MHI P8 (Märklin 37035), finally with Wannentender: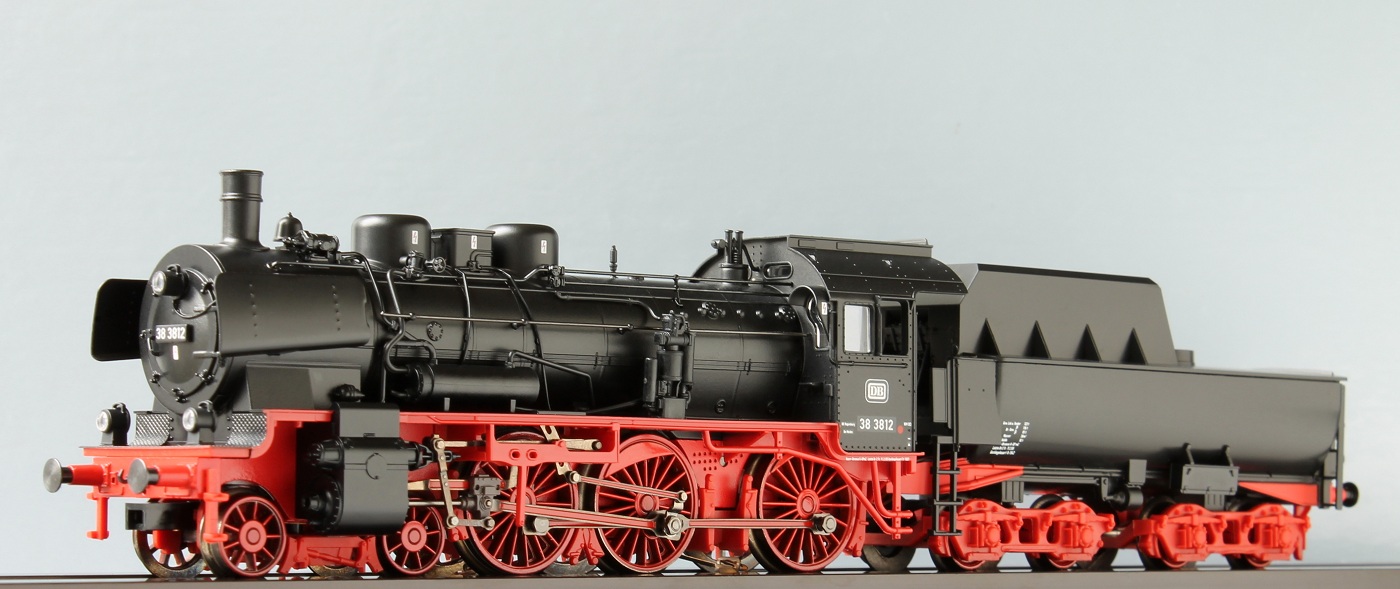 2.1.2013 ~ Still working on a lot of pictures I took at my dealers on 28 December 2012. Here's the Bavarian D XII Nr. 2235 (Märklin train set 26731):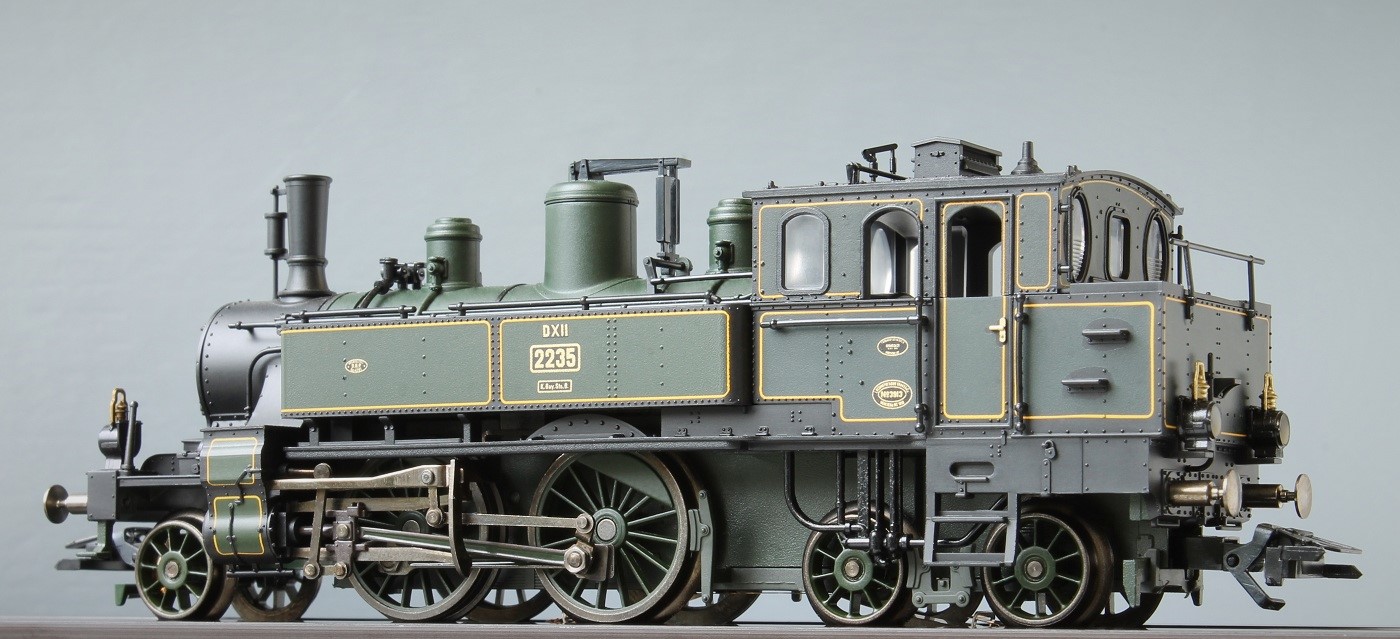 And there she is: the Prussian P10 as Limited Edition in the Borsig Series (Märklin 37938):

After posting this picture also on the Stummiforum, some fine reactions followed, like
Hallo Frits,
Vielen Dank für ein wieder mal sehr gelungenes Foto. Ich freue mich danach noch mehr auf mein Exemplar, das ich kommende Woche bei meinem Händler in Empfang nehmen werde.
Warum lässt Tante M. (aka Märklin) die Katalogbilder nicht von dir machen? Da bekommt man immer Kauflust, wenn man deine gelungenen Kompositionen bewundert.
Gruß,
Stefan
and...
Hallo Frits,
Deine Photos sind einfach Klasse! Mit solchen Photos könnte man sicher den Umsatz steigern
Gruss,
Christoph