Latest News:
22.1.2018
I added some new video's on my YouTube channel. The Baden IVh Nr. 1010 is the latest! Click here and enjoy.
4.12.2017
While shooting the large collection, the Badanian VIc had arrived.
It is to be expected that in due time this model will be released in Era 1 livery, most likely as Märklin 39751.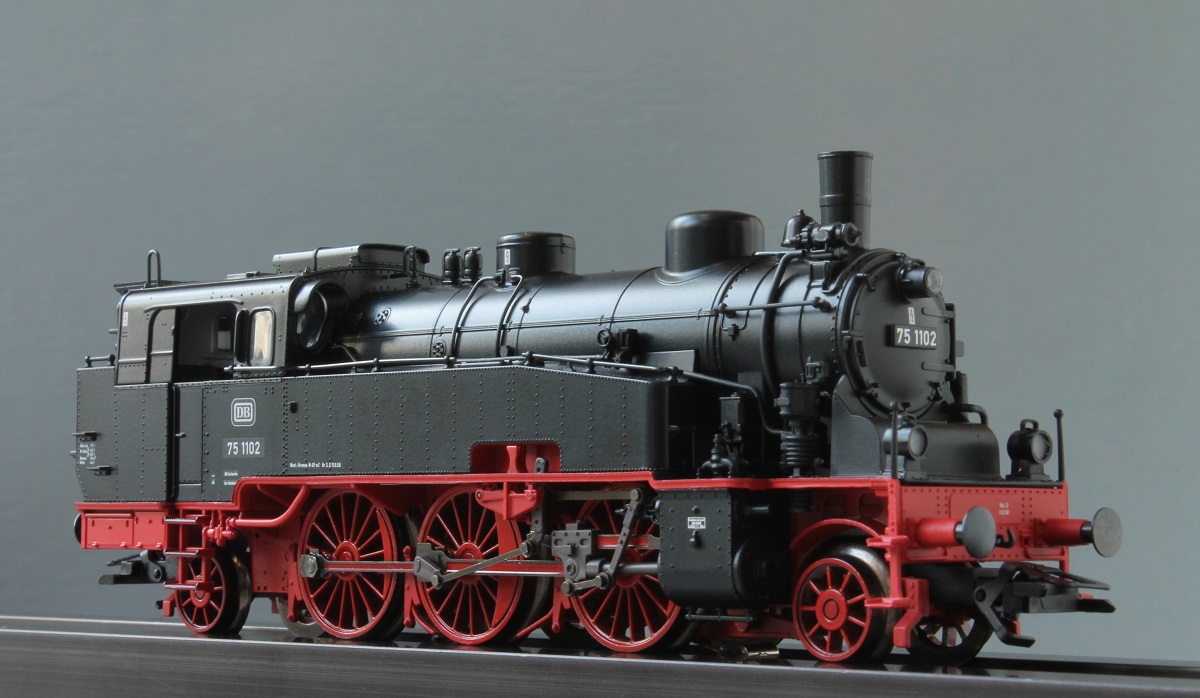 Märklin 39753
4.12.2017
Today I had a major - and I mean: MAJOR! - photo shooting (2,94 GB a.k.a. 884 shots).
Since a customer passed away some weeks ago, his widow wanted my dealer to trade her late husband's Märklin Collection for selling at the shop.
It took me 4.5 hours to only shoot items that are still missing in my digital picture book.
Boy, how astonished I was discovering items from the 1990's that have never ever left the box (today was a first!) or were tenderly taken care of through all these years.
Brand and brand new after 30 years! It's like a time capsule to me. It really made my day!
It seems that the whole collection consist of over 5000 items! In the next weeks more items will come to the shop.
I couldn't resist in shooting some items that were not in my line, f.i. this limited edition of the "Storchenbein" from 1999, a metal wind-up steam loco in Spur 1, or the Museum Wagons 5802 (1988) and 85802 (1989).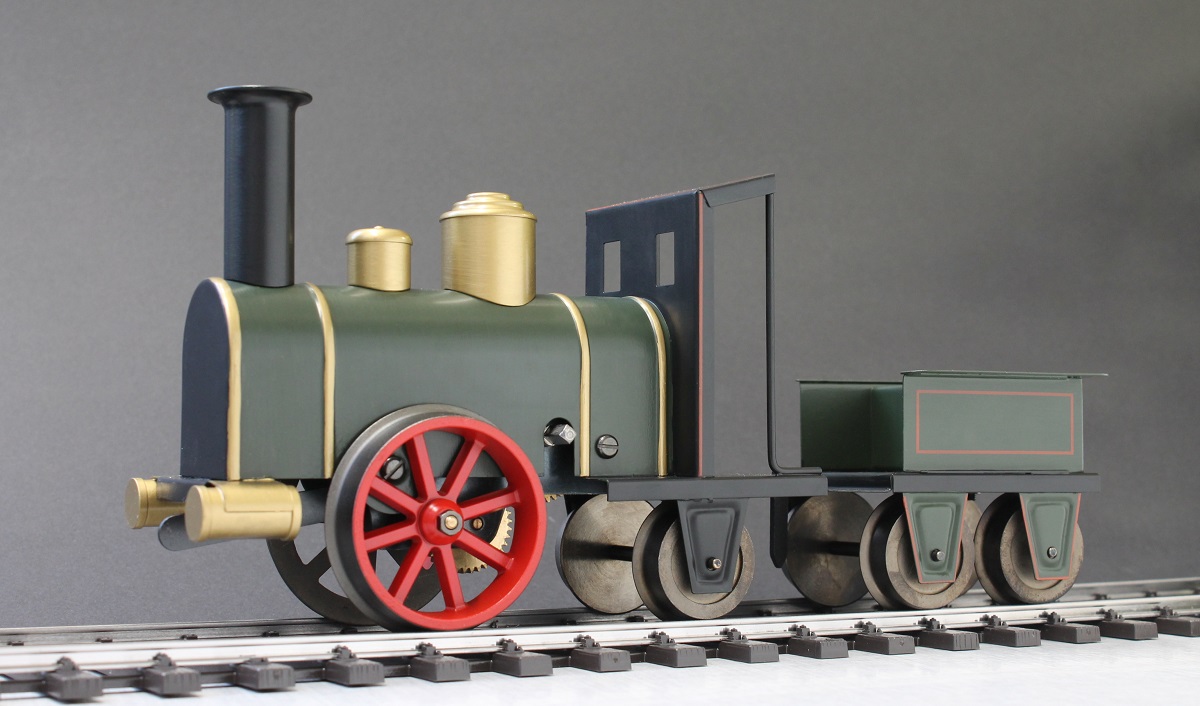 Märklin 11111 "Storchenbein" (LE 1999)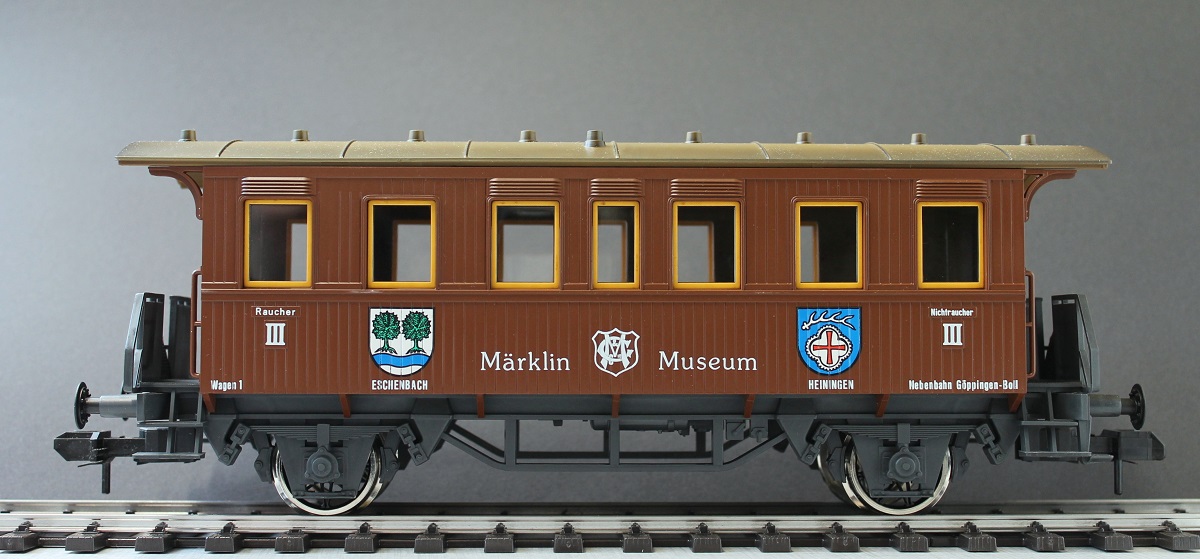 Märklin 5802 (LE Museum 1988)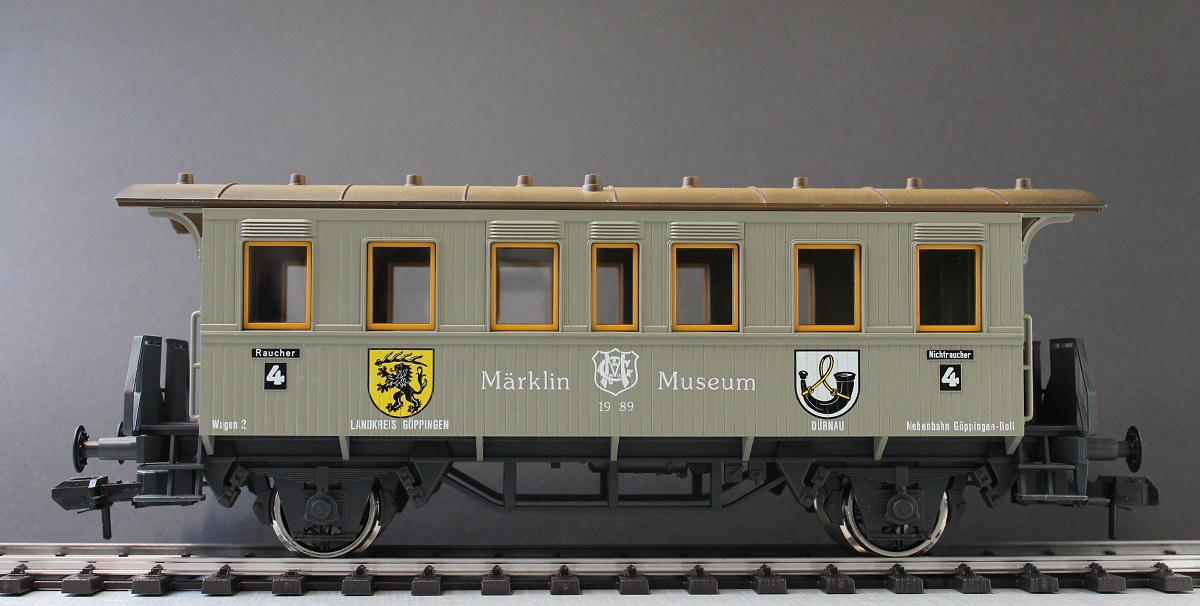 Märklin 85802 (LE Museum 1989)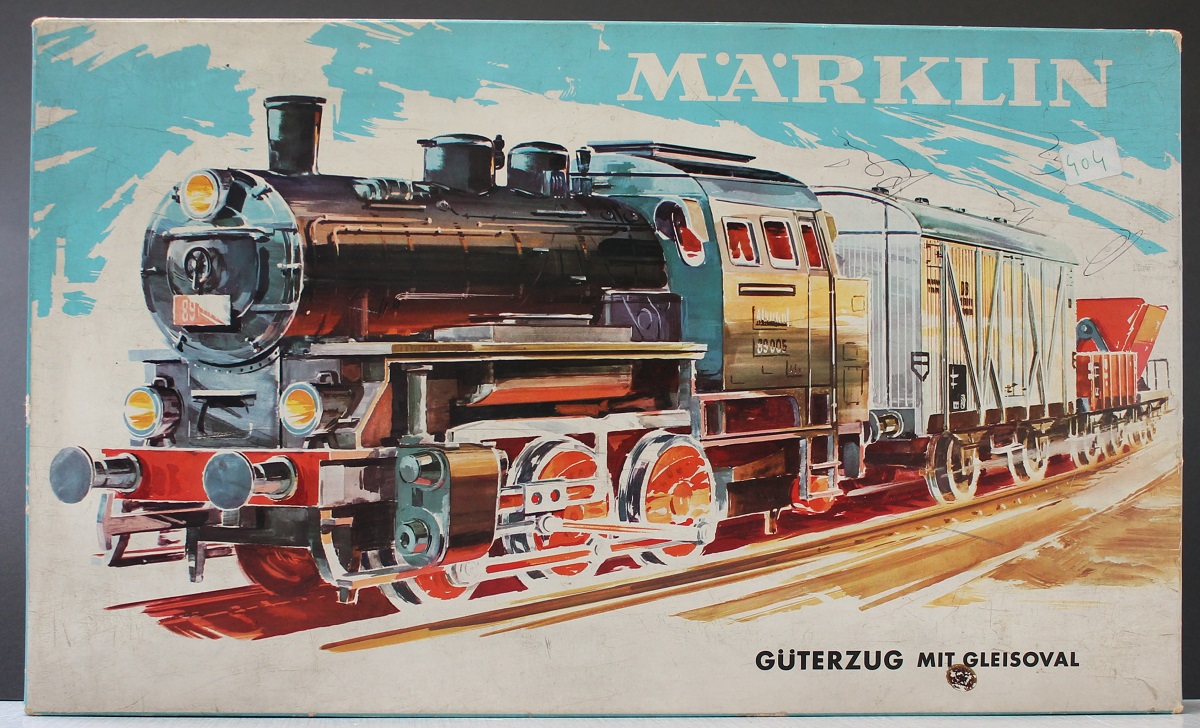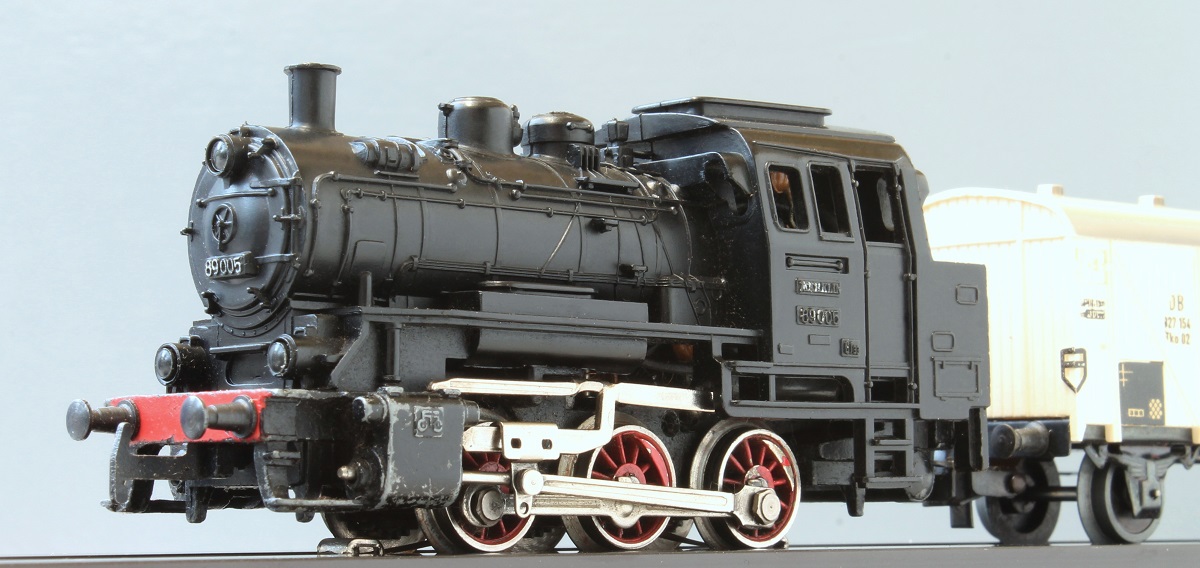 Märklin 3200 (trainset from ca. 1966)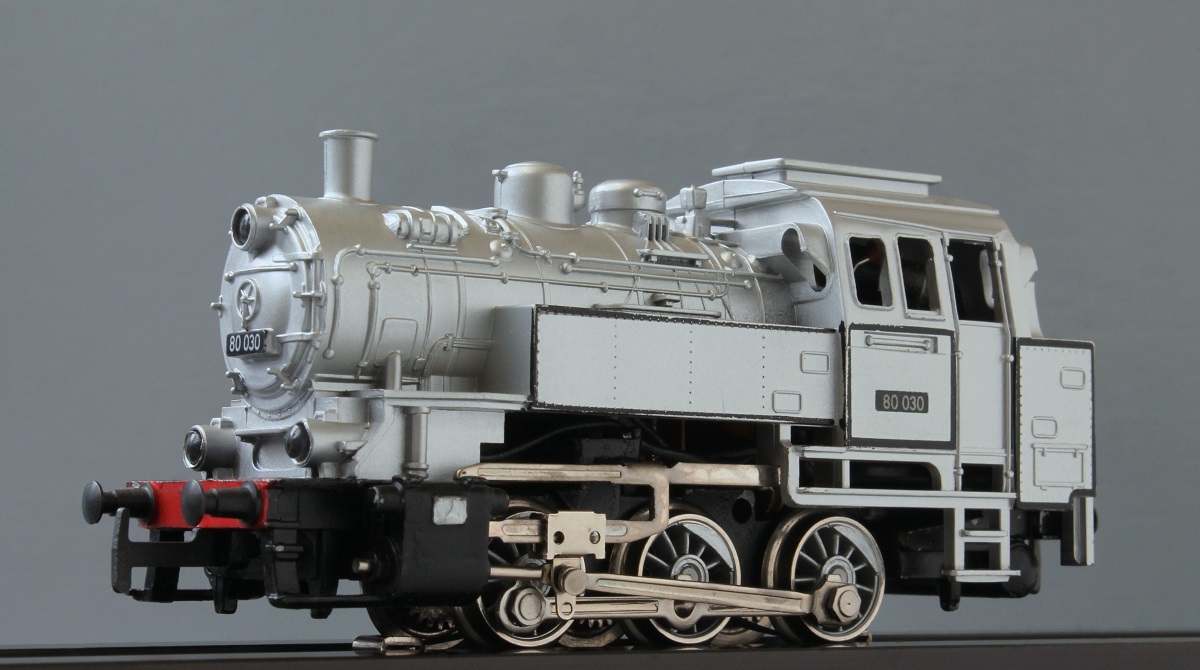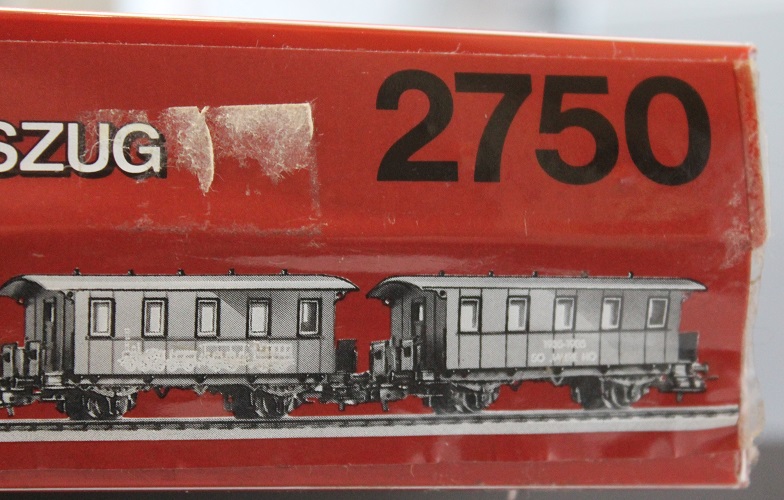 Primex Märklin 2750 (train set)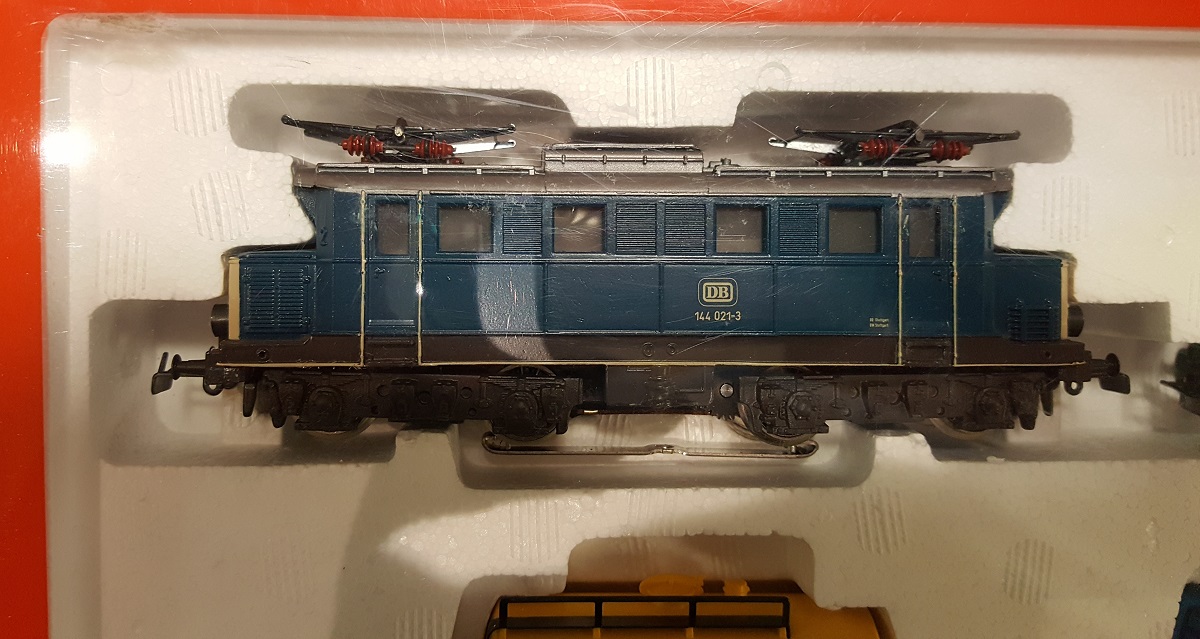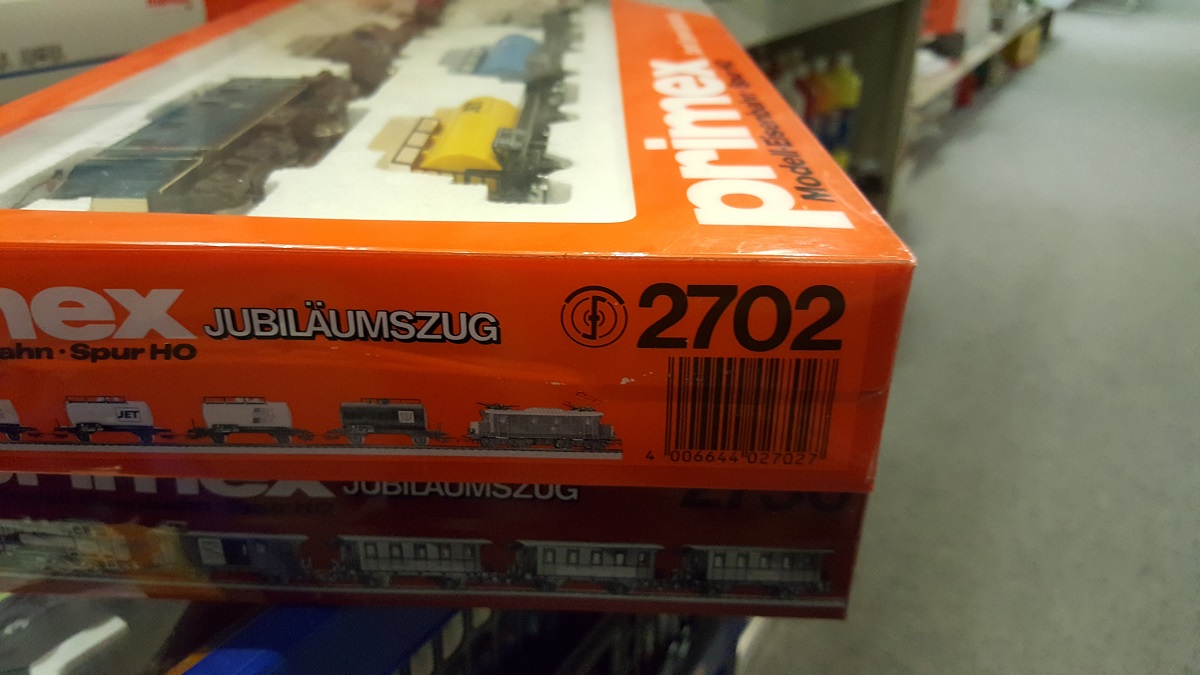 Primex 2702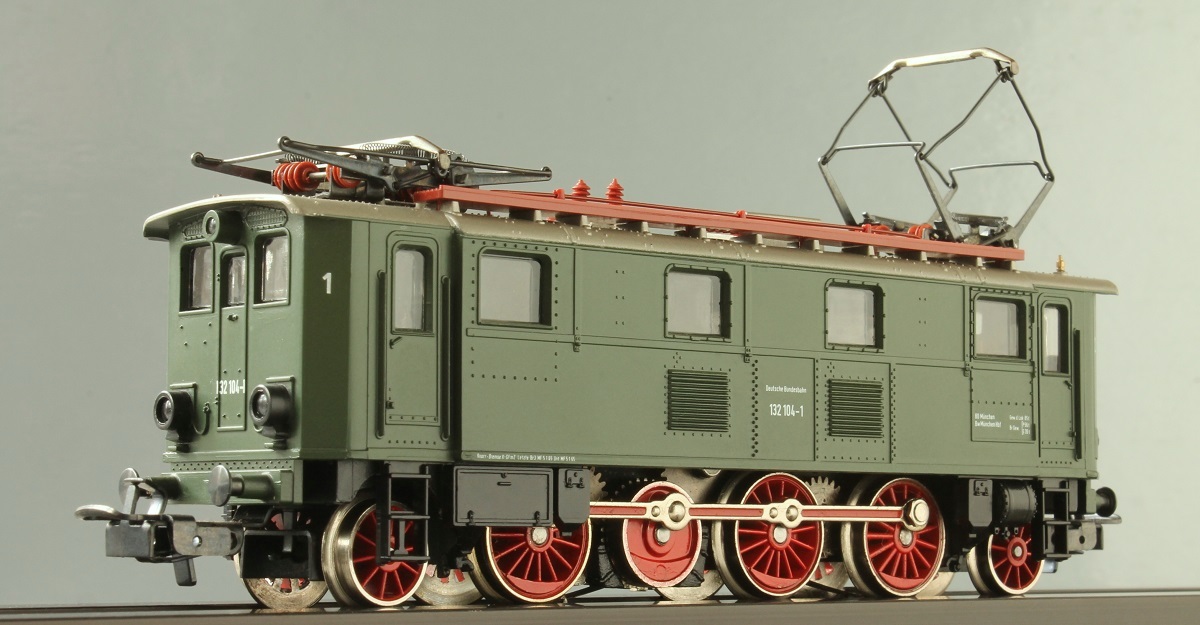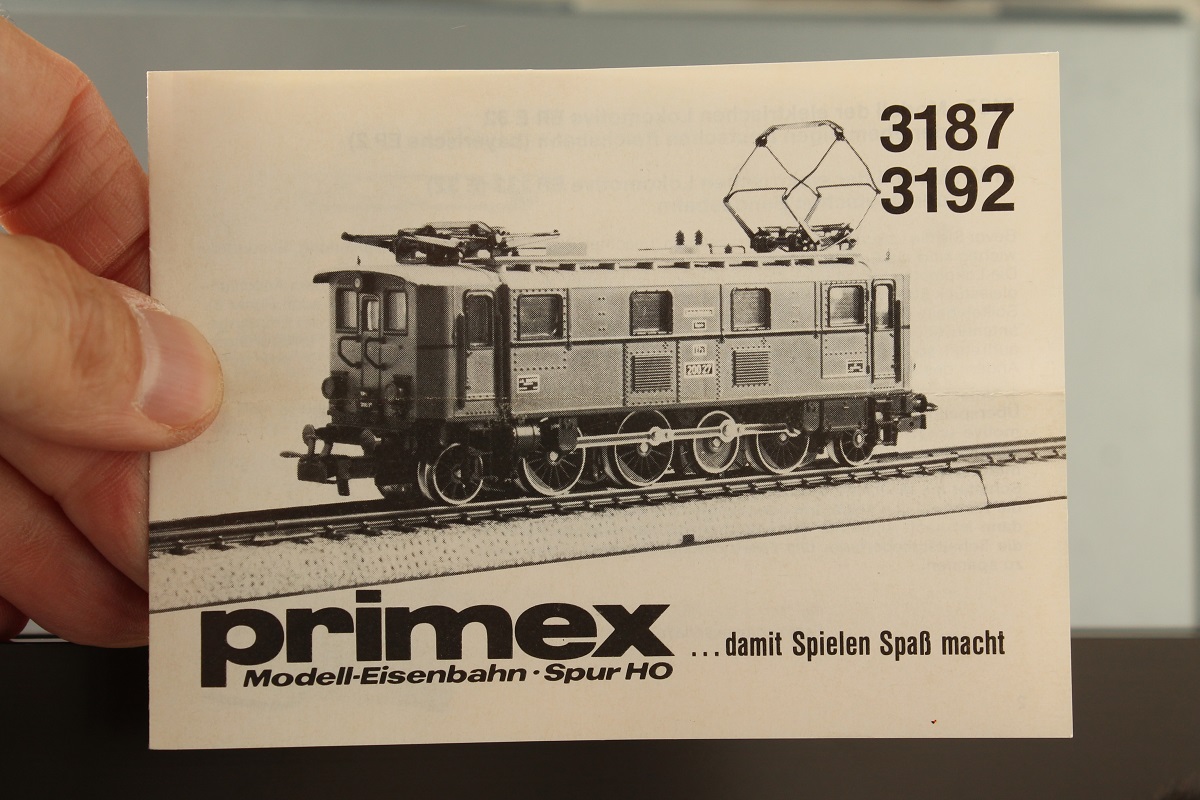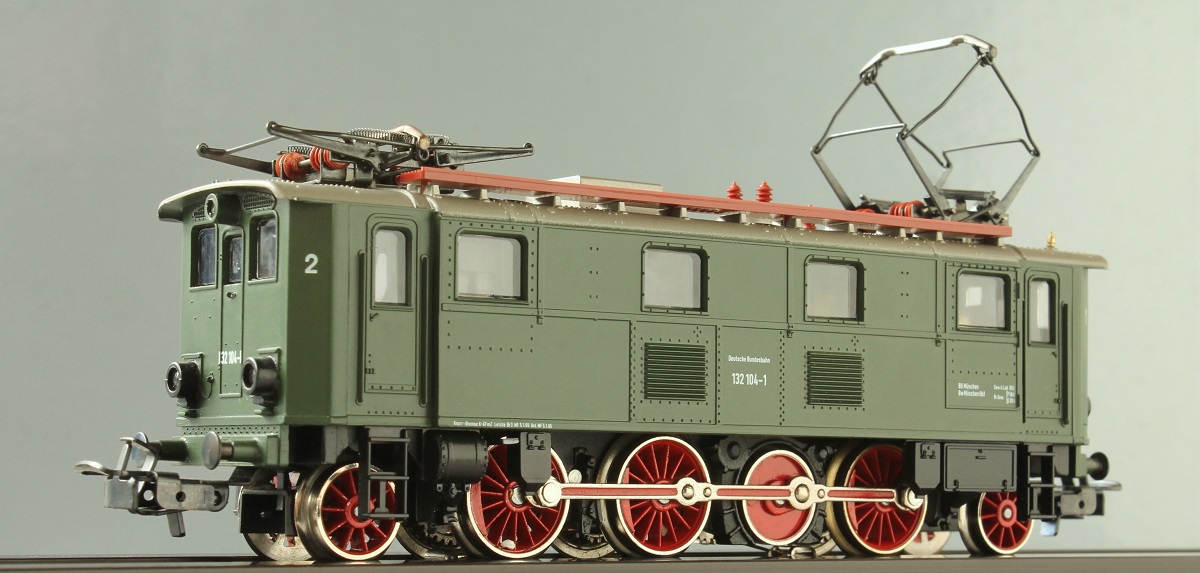 Primex 3192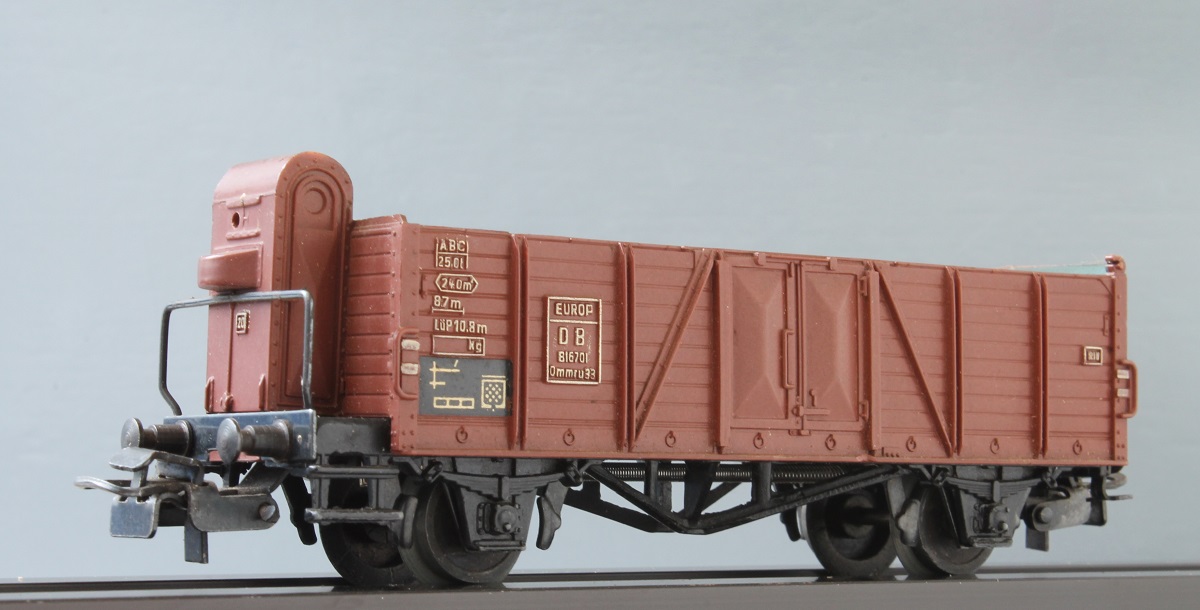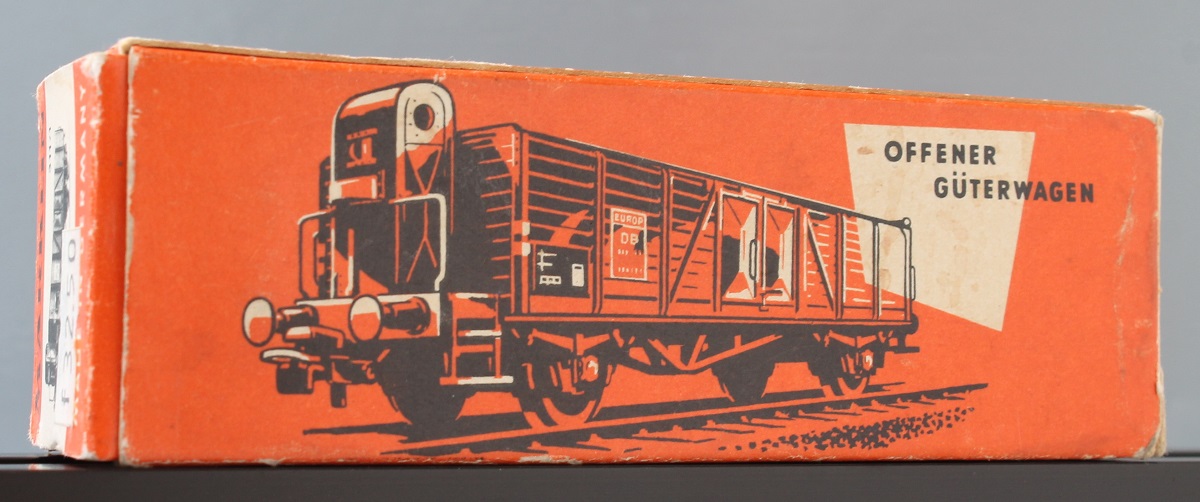 Märklin 331/1 viz. 4601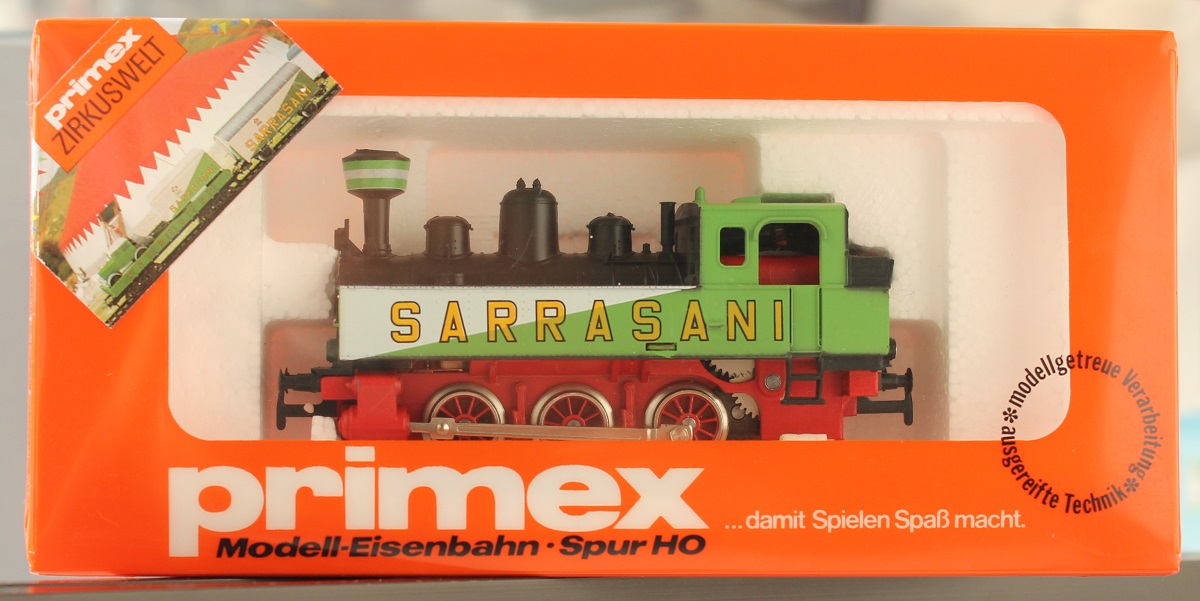 Primex 3182 (hard to open the box)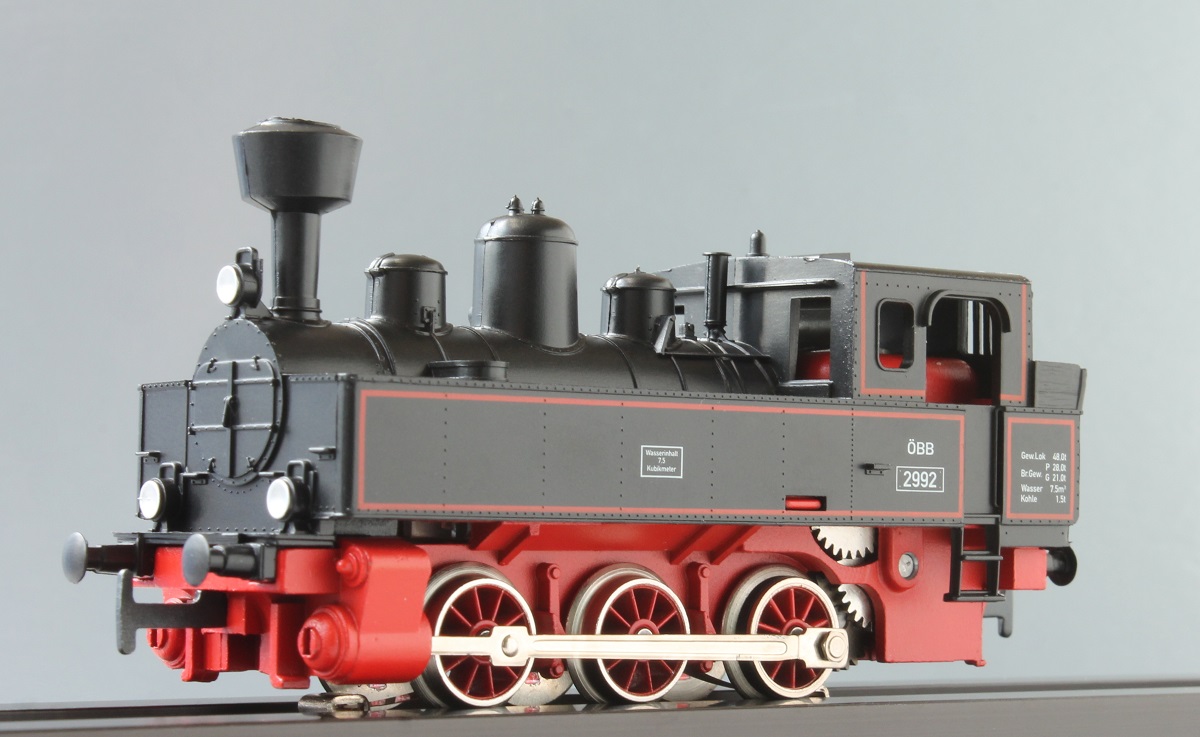 Märklin 28723 (in set 1995-1998)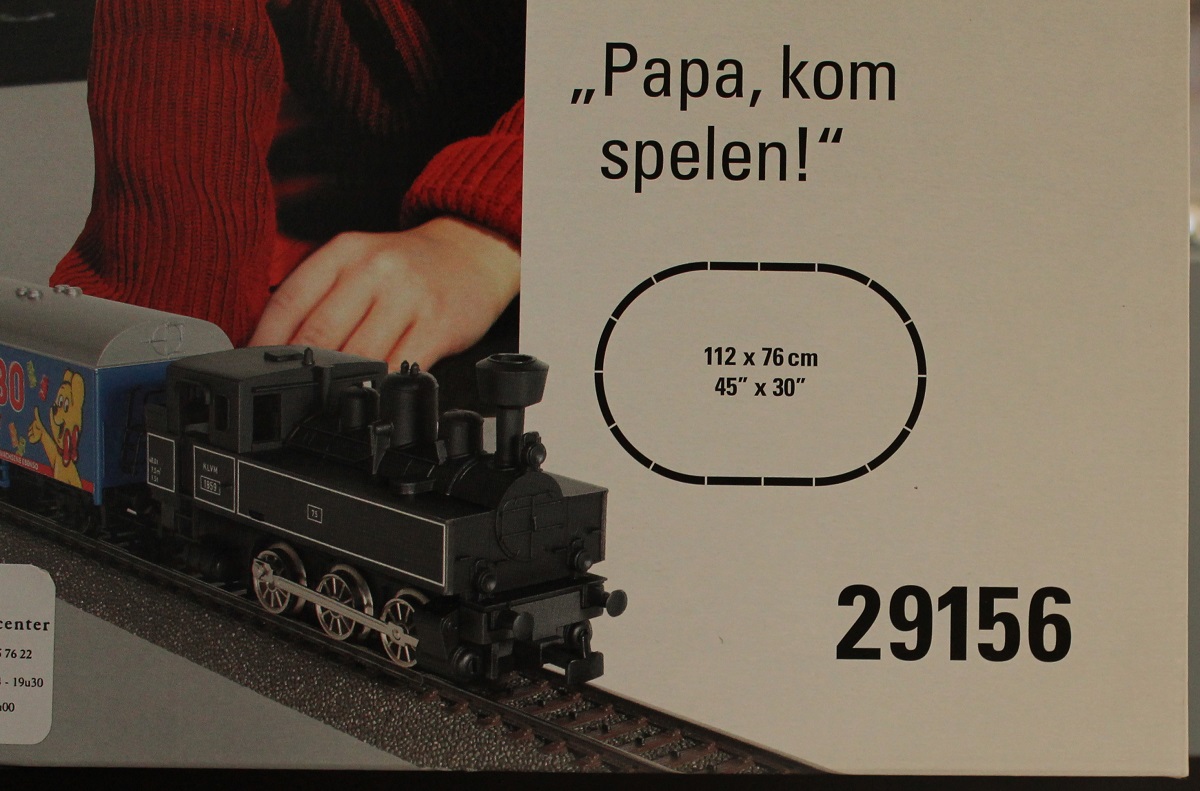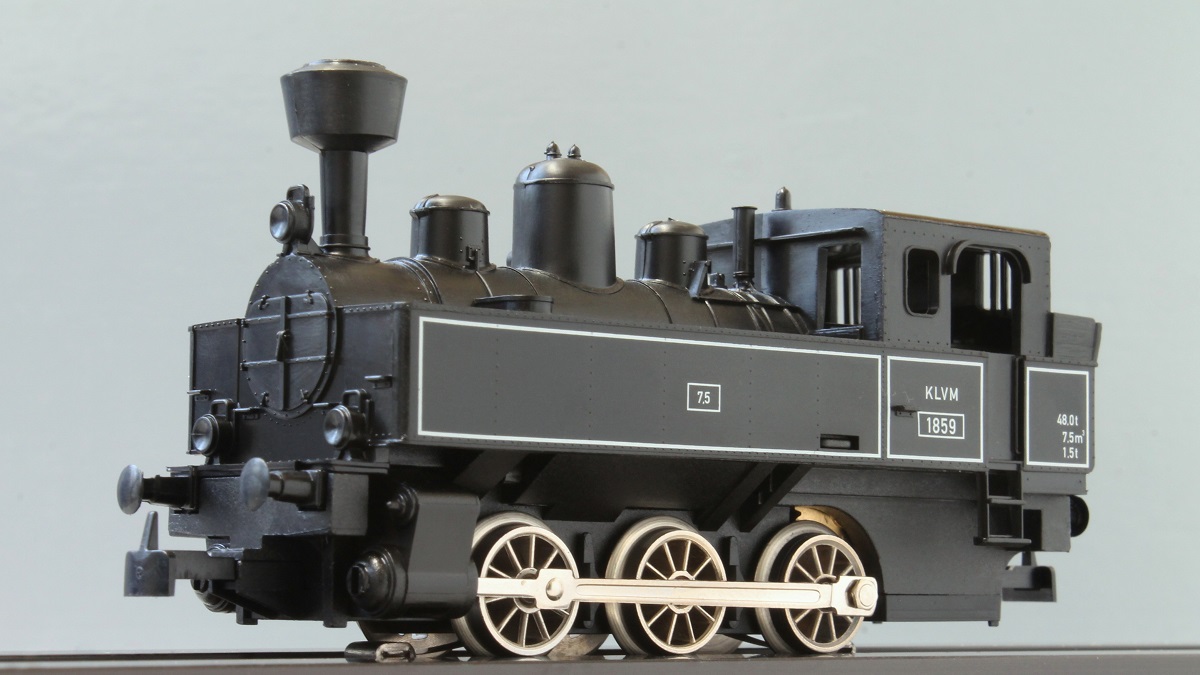 Märklin 29156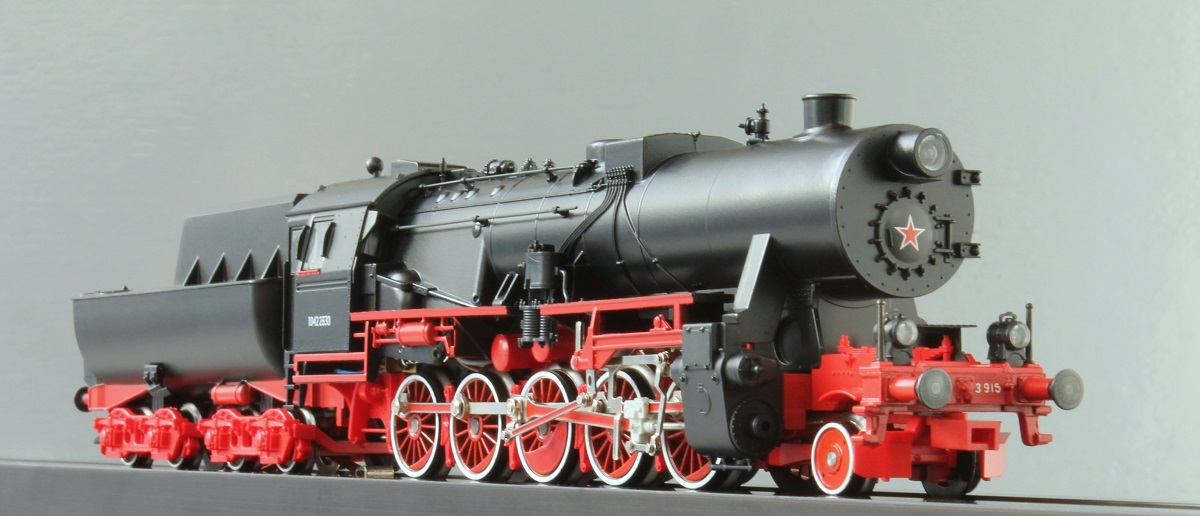 Märklin 37159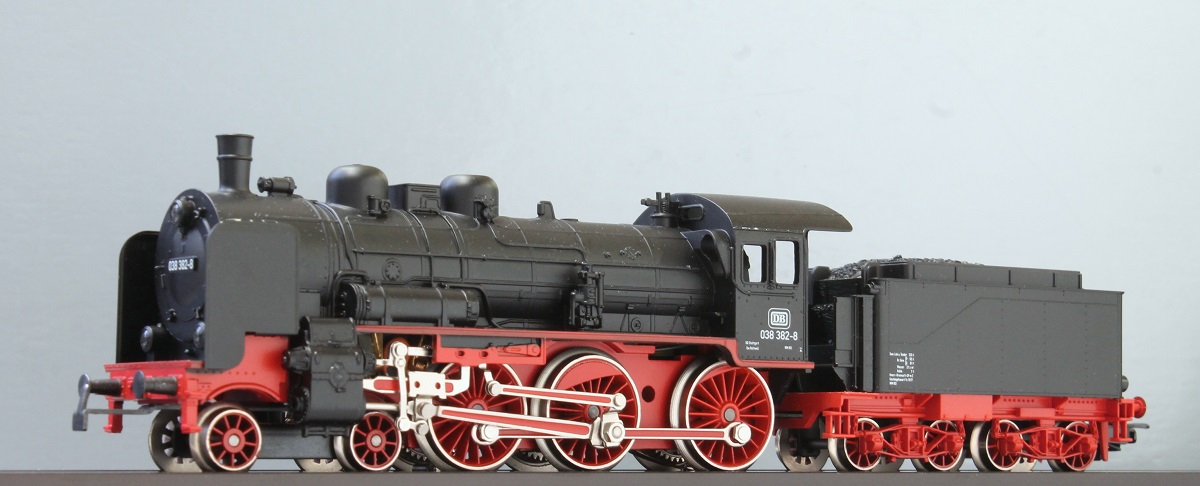 Märklin 29525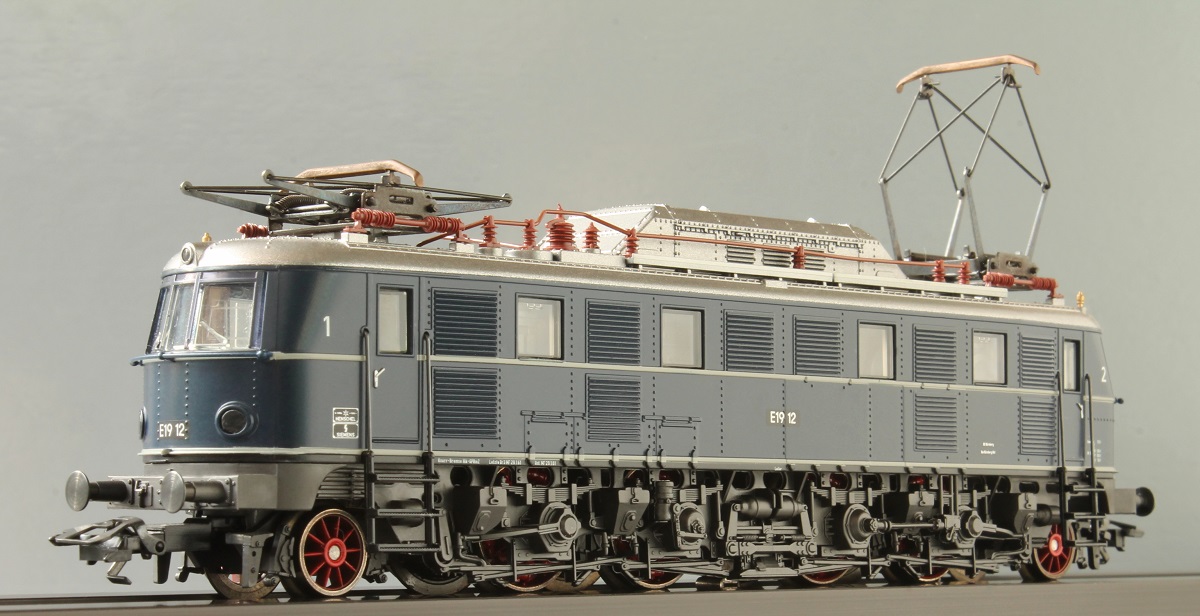 Märklin 37691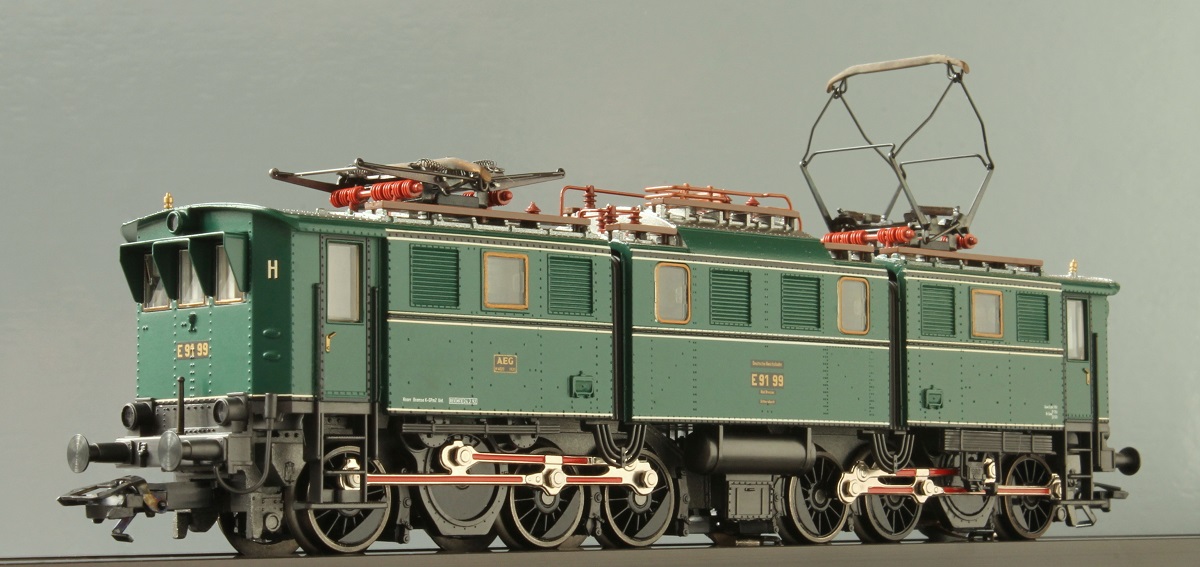 Märklin 37291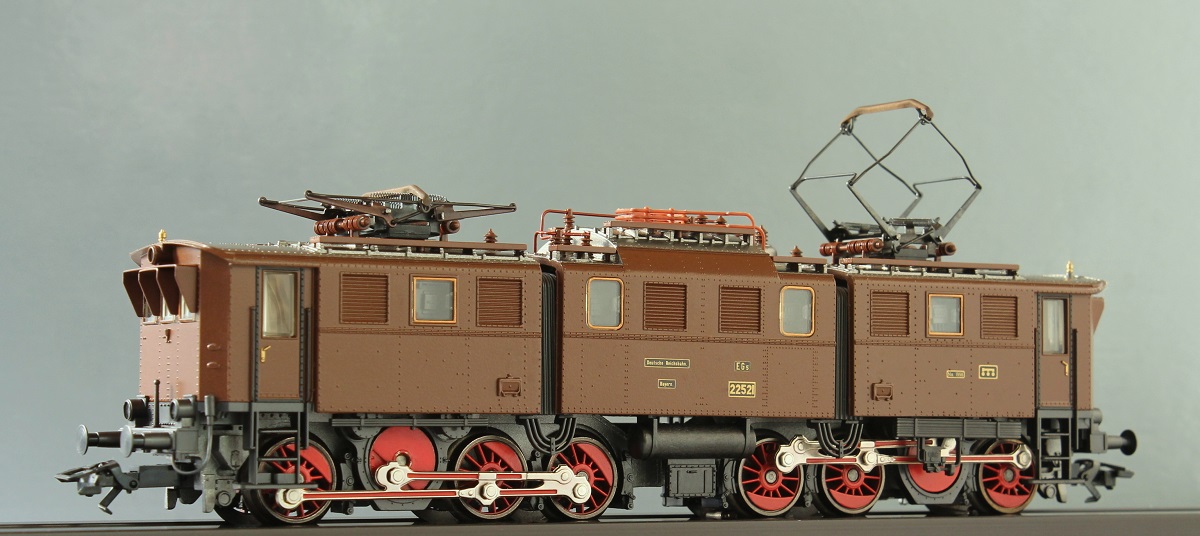 Märklin 37292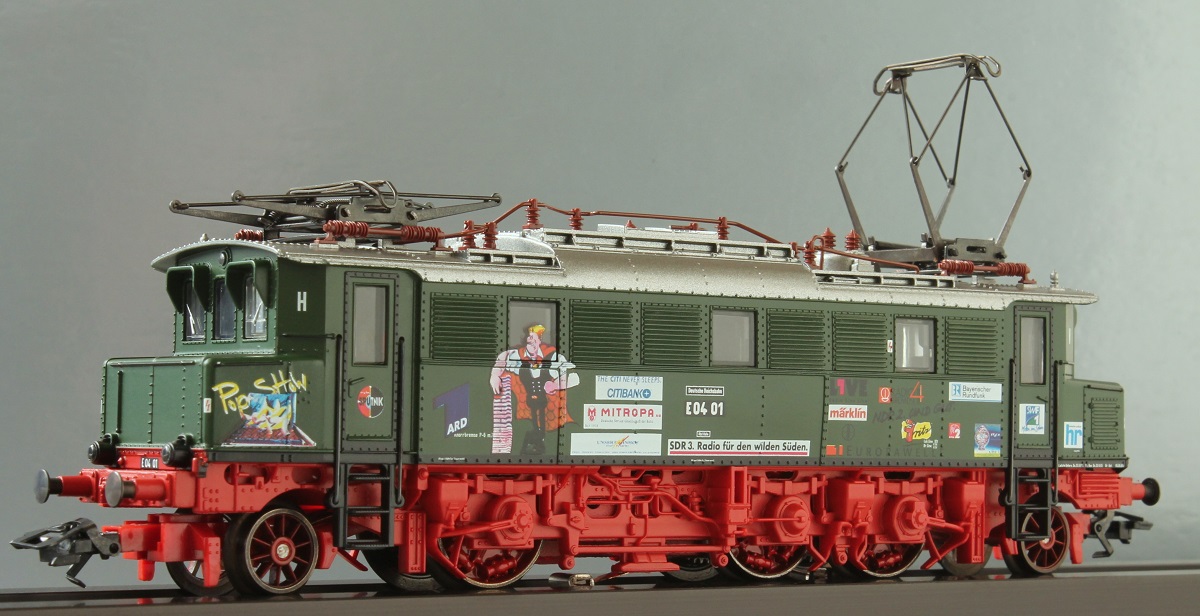 Märklin 2872

Märklin 26455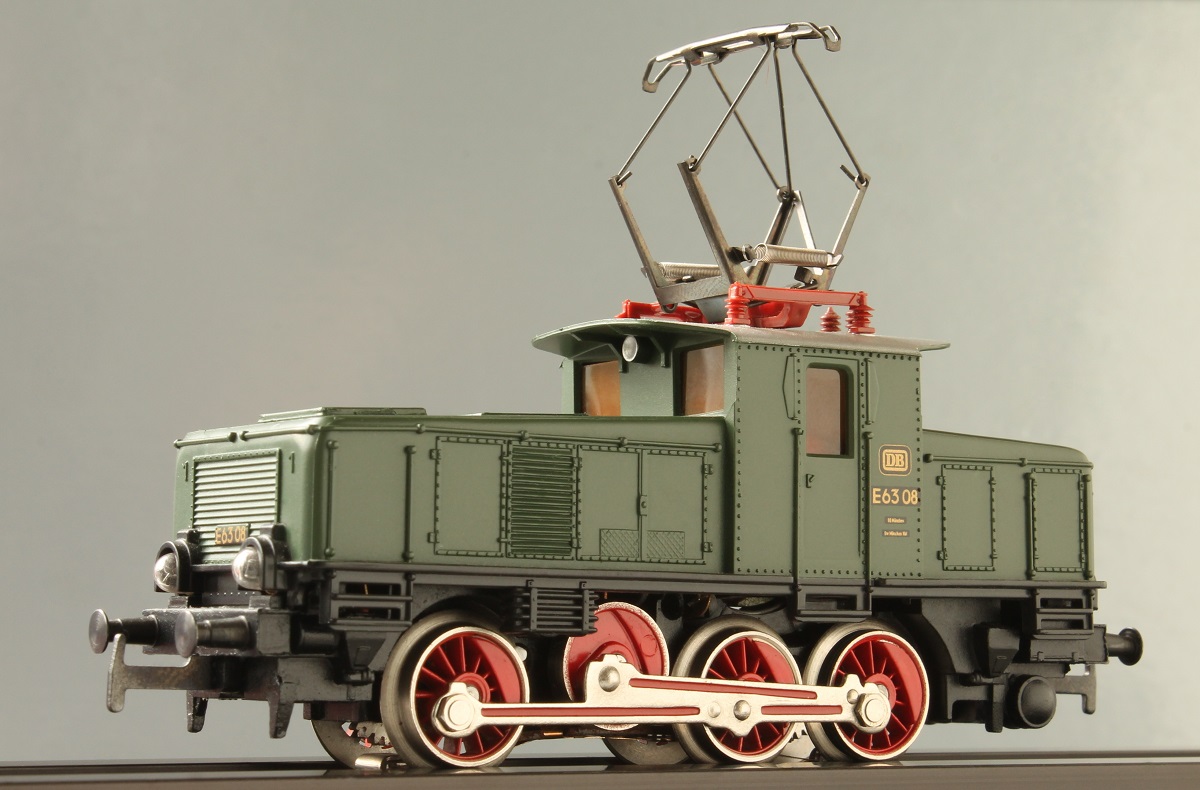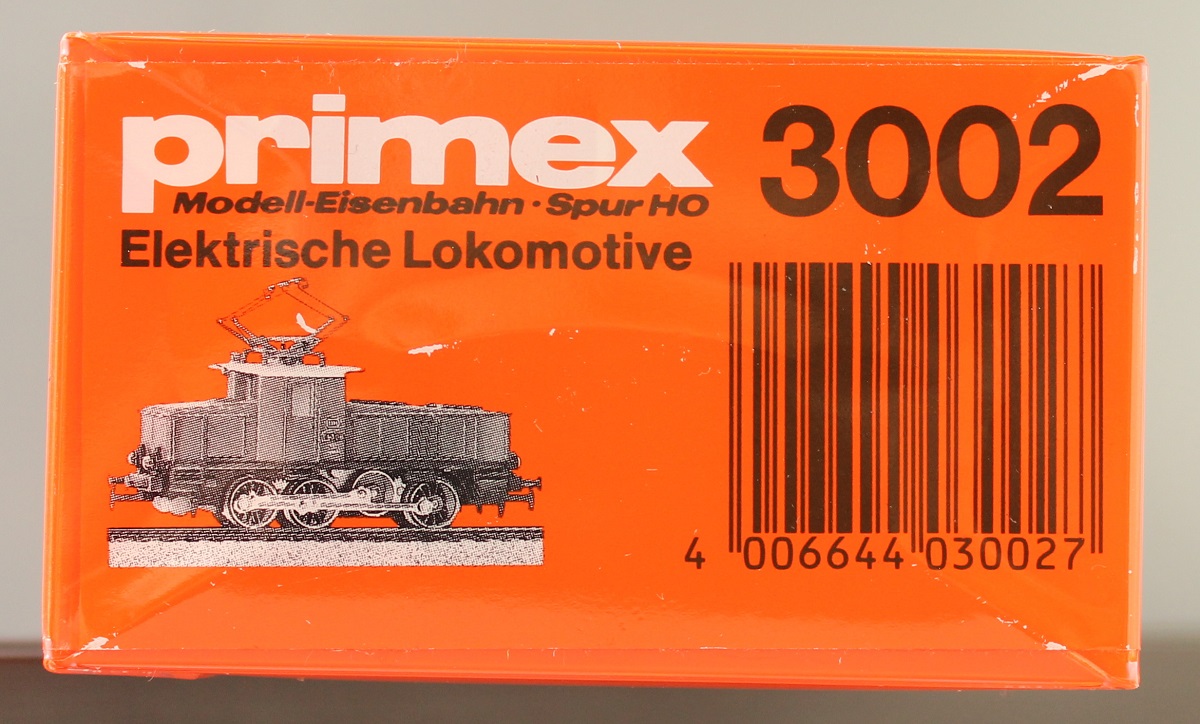 Primex 3002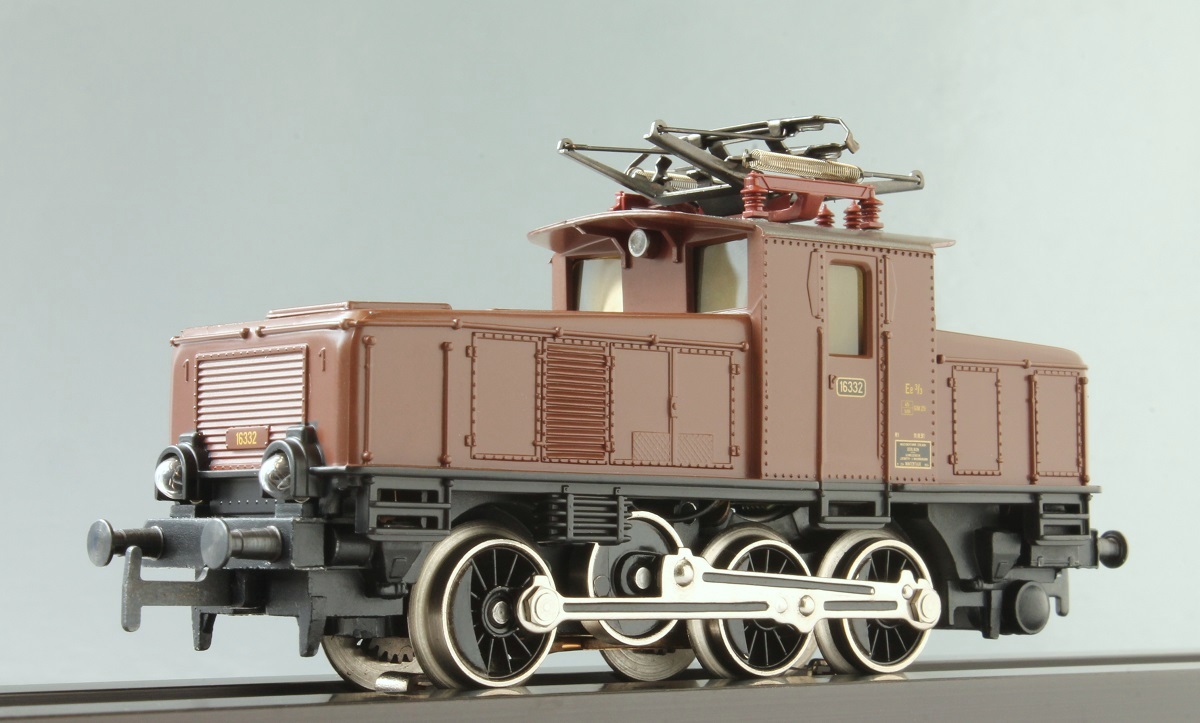 Märklin 28722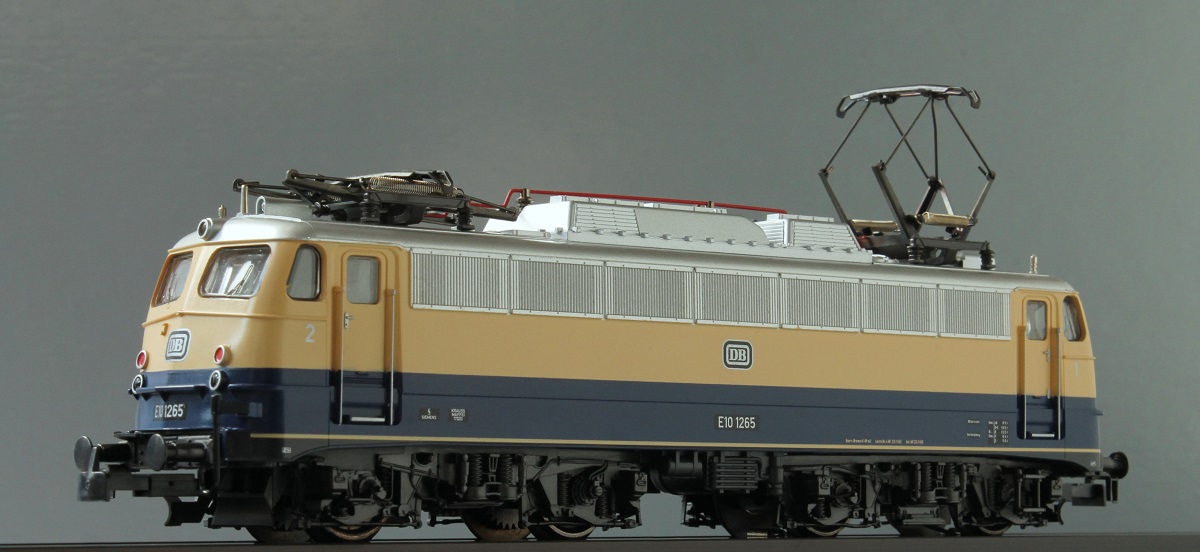 Märklin 28503 (Hobby, 1996-2001)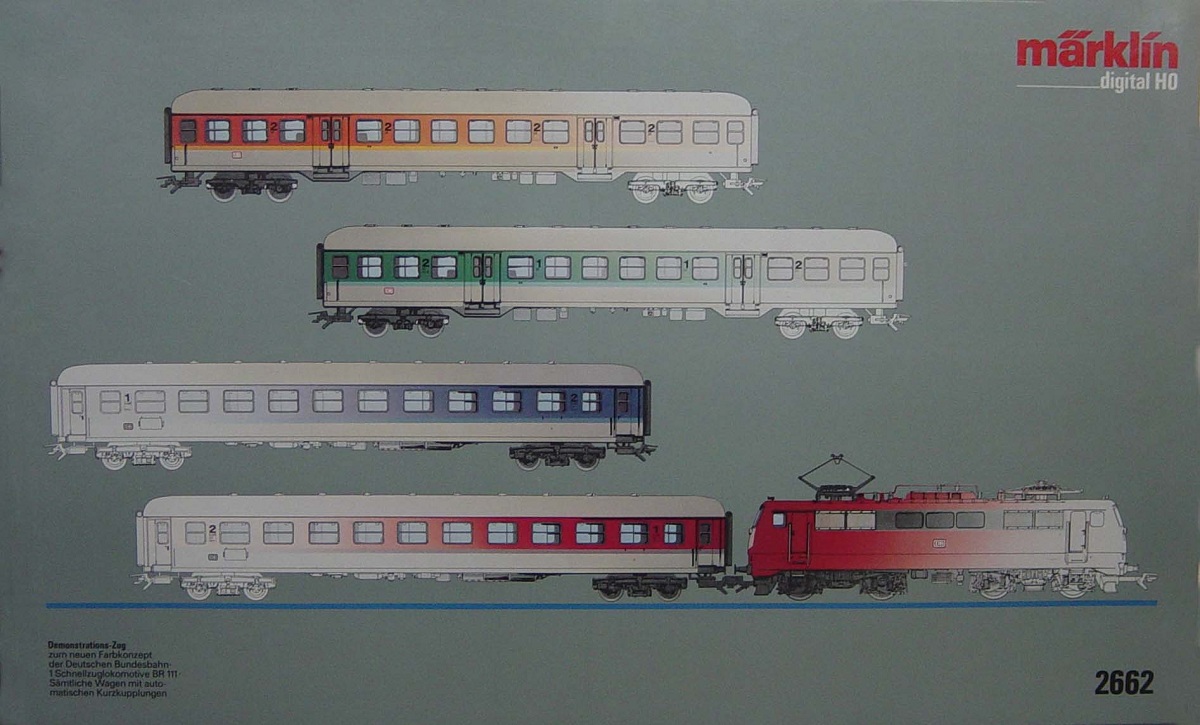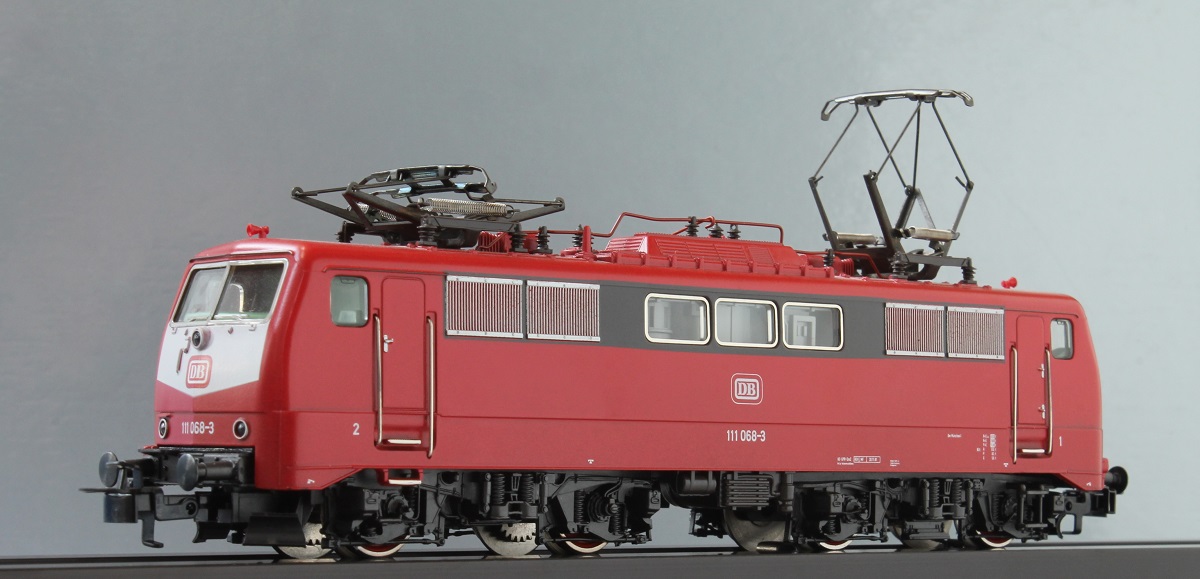 Märklin 2862 (LE 1988)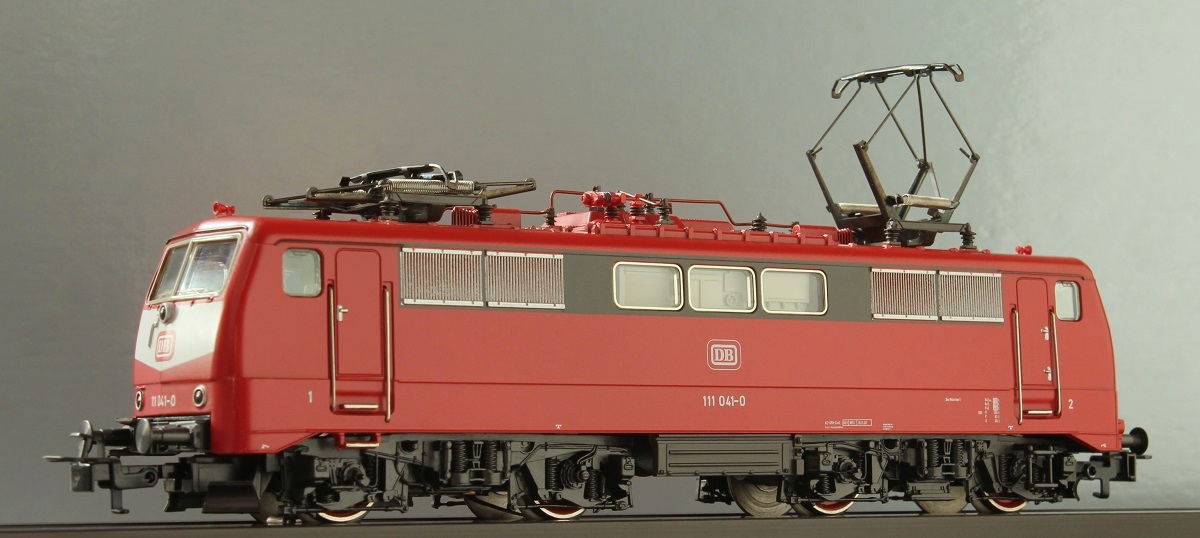 Märklin 3660 (1990-1993)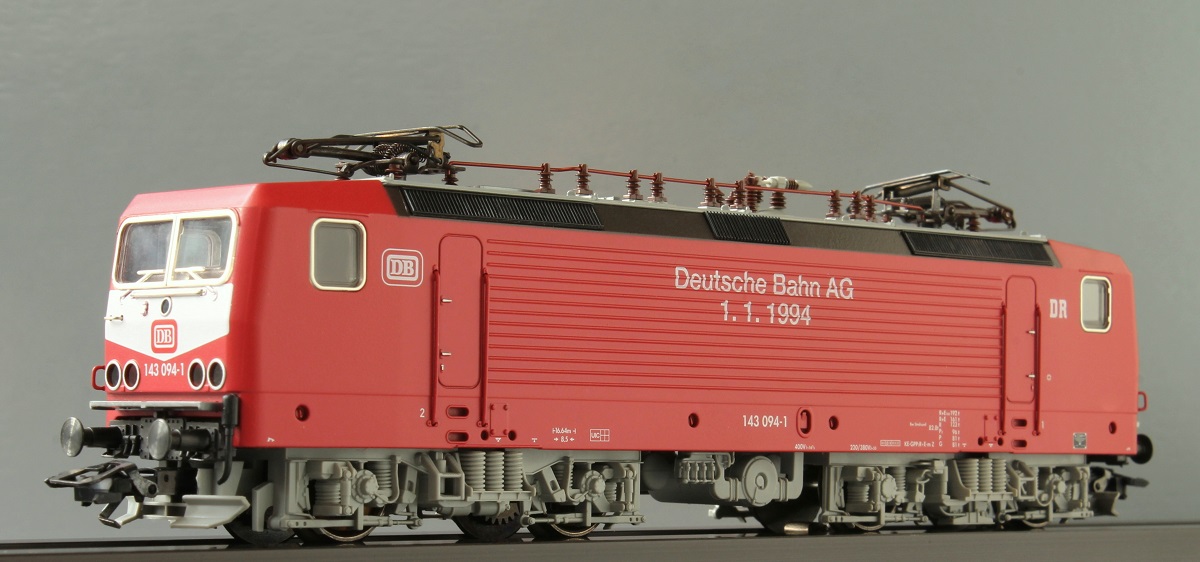 Märklin 83443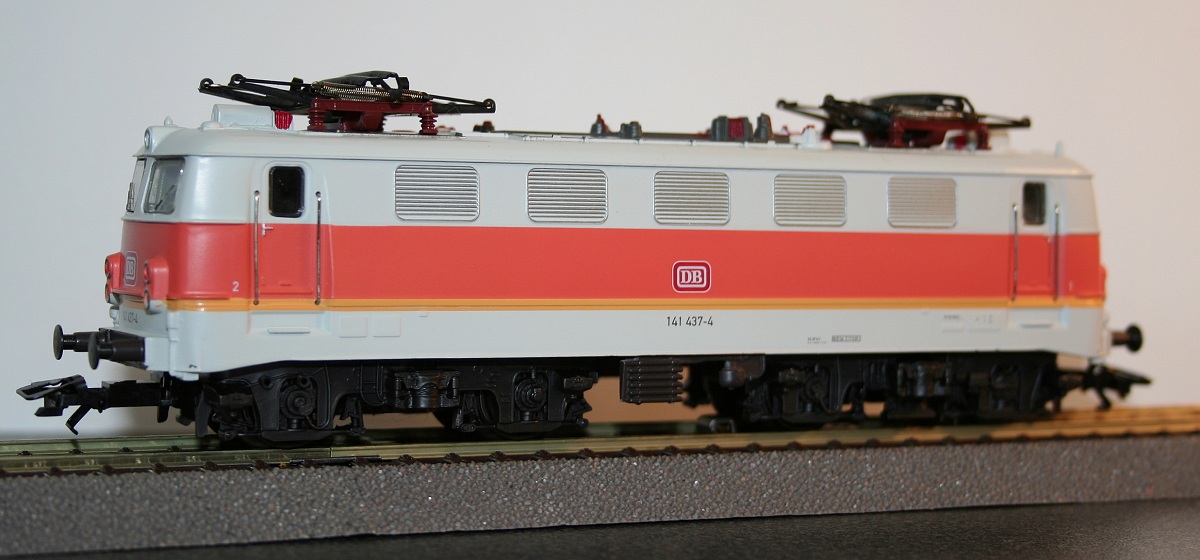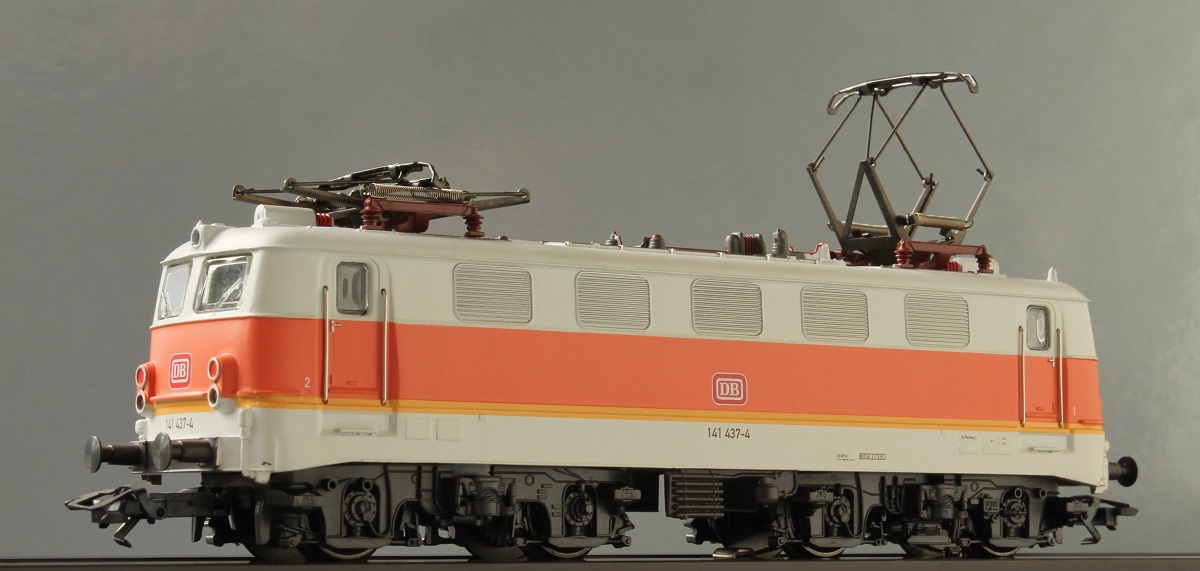 Märklin 2849 (top: during my very first photo shoot in 2006; bottom: 2017 - LE 1993)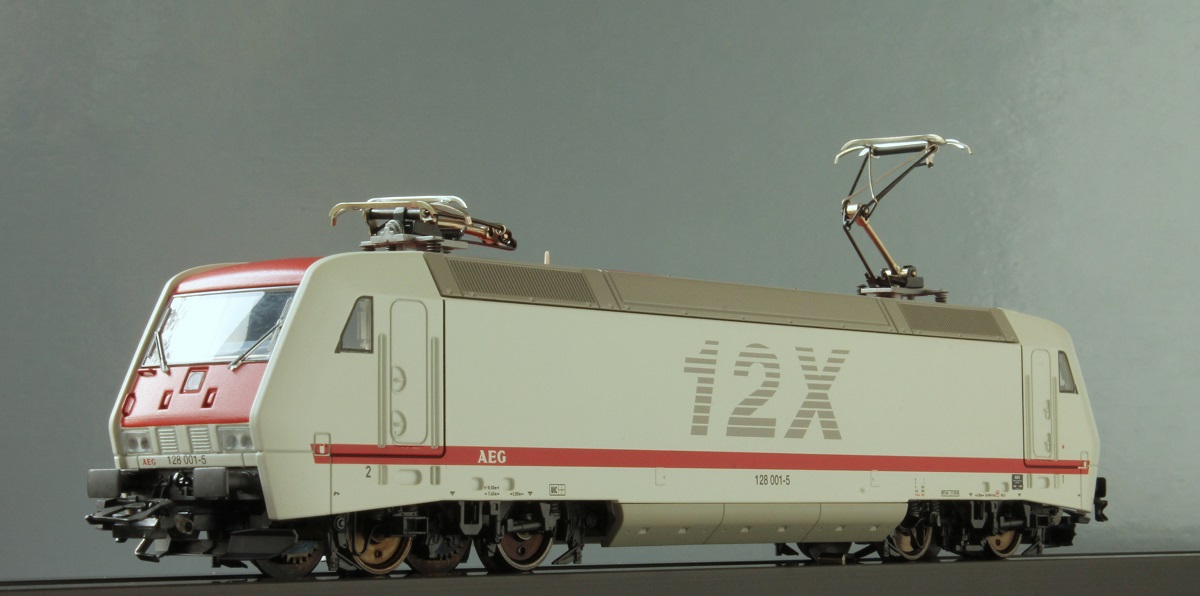 Märklin 3738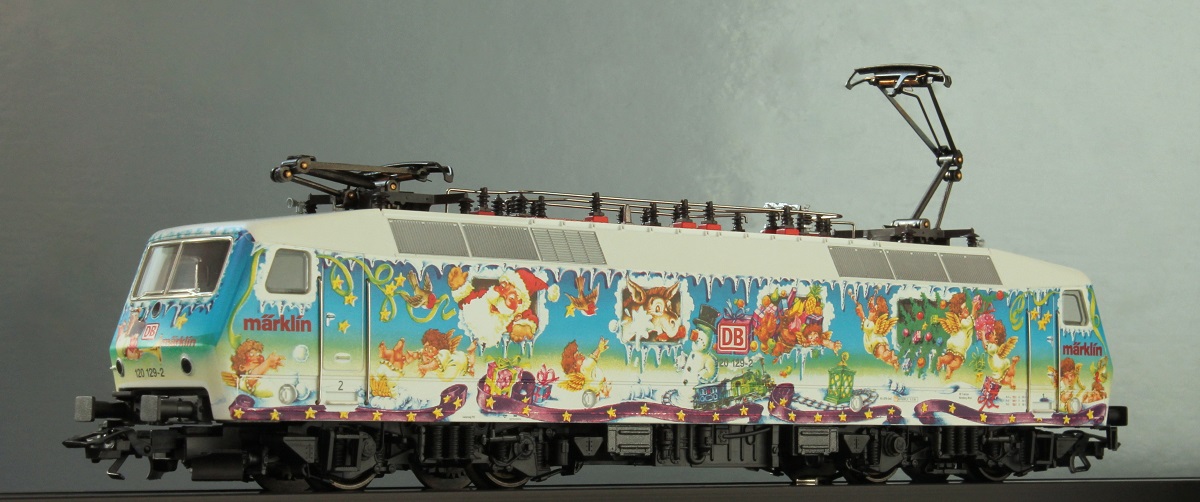 Märklin 37531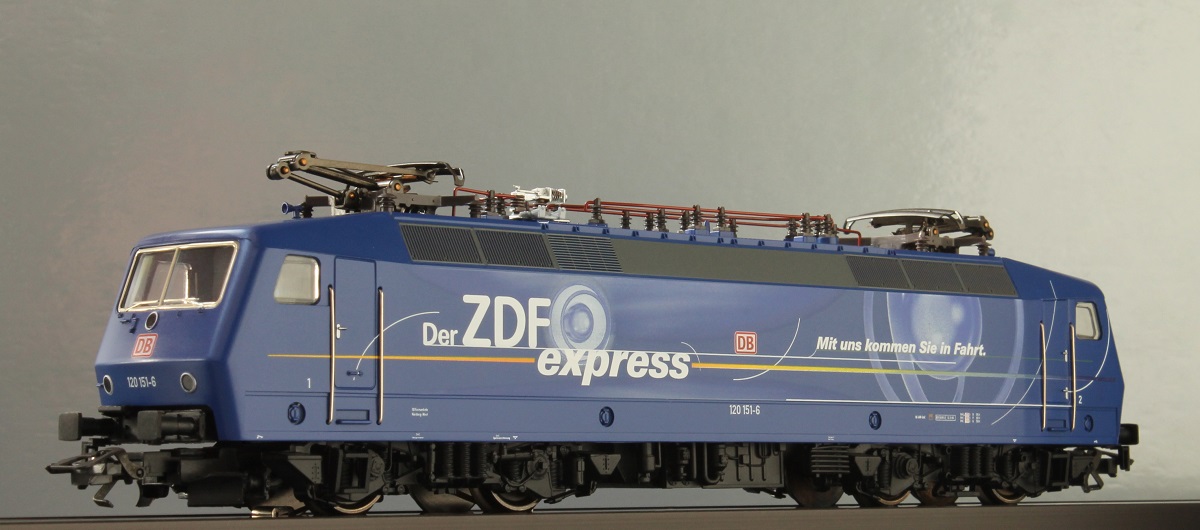 Märklin 37534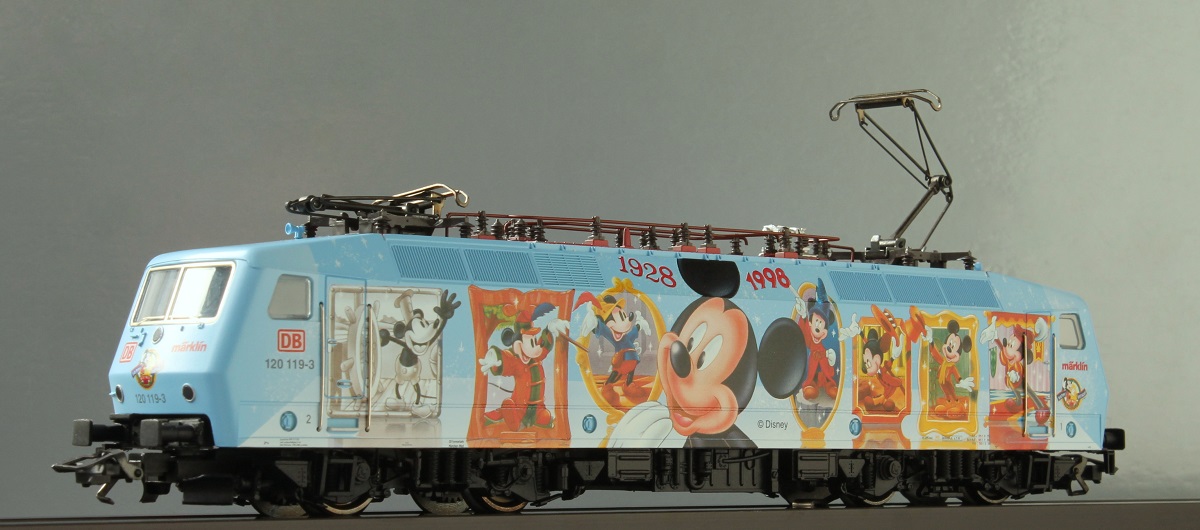 Märklin 37535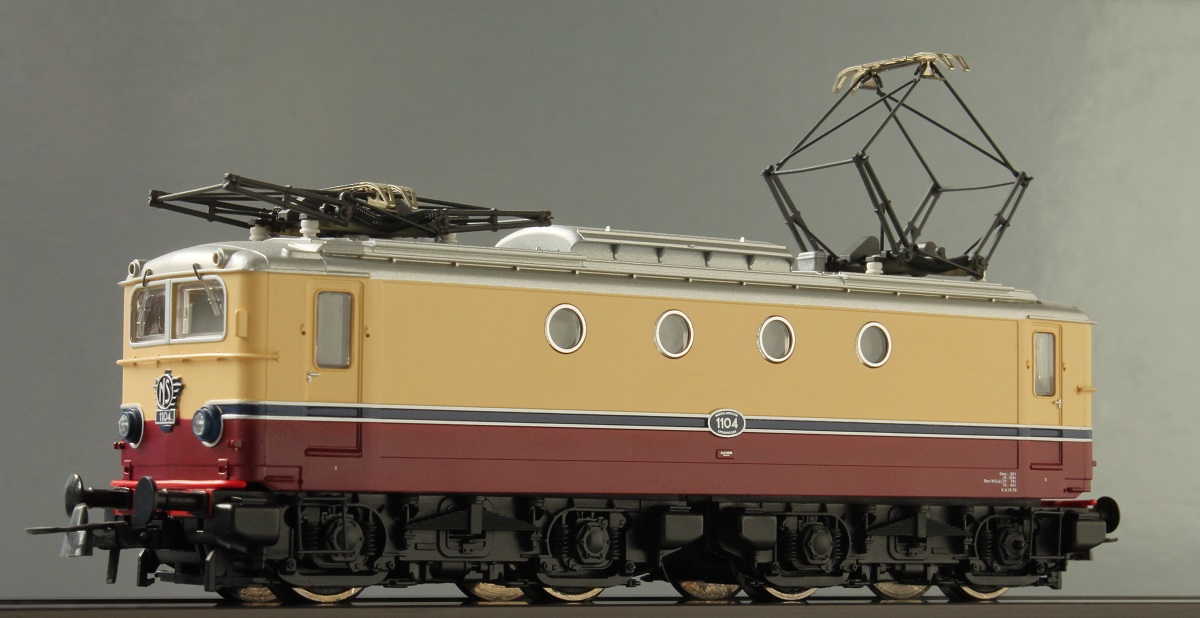 Roco 72374 (ret.)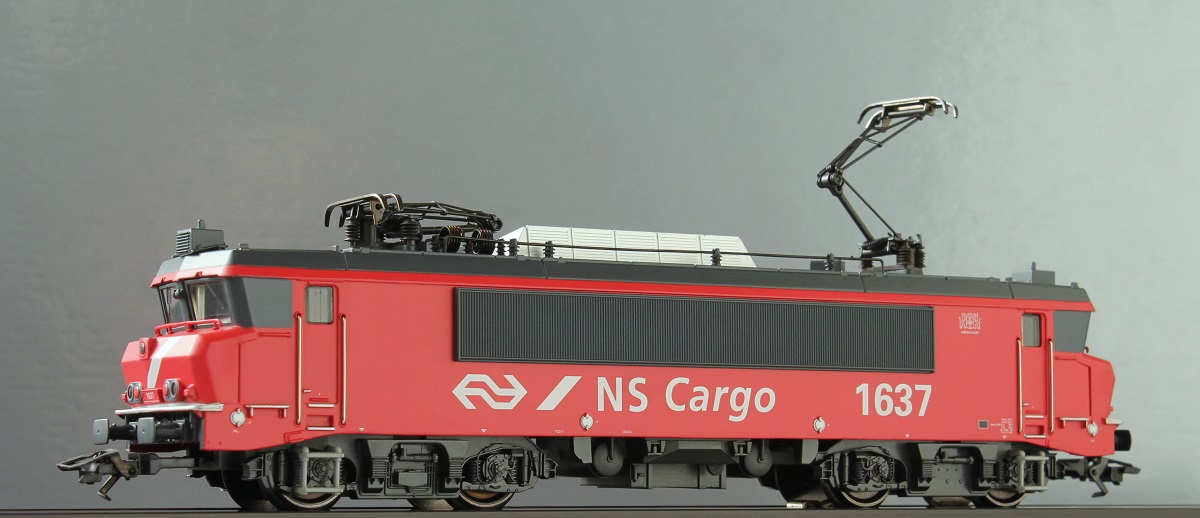 Märklin 37262
Märklin 83320
22.11.2017
Two new arrivals in my collection today: Brawa 49706 and 49707.
This time I ordered per Internet at Modellbahnshop Lippe, since these models (Messe Modelle) are not available via the regular route and they belong to a set of 10 cars, themed "Lokomotivtechnik-Geschichte". They were to be released for dealers at the Nürnberg Fair only. Lucky me...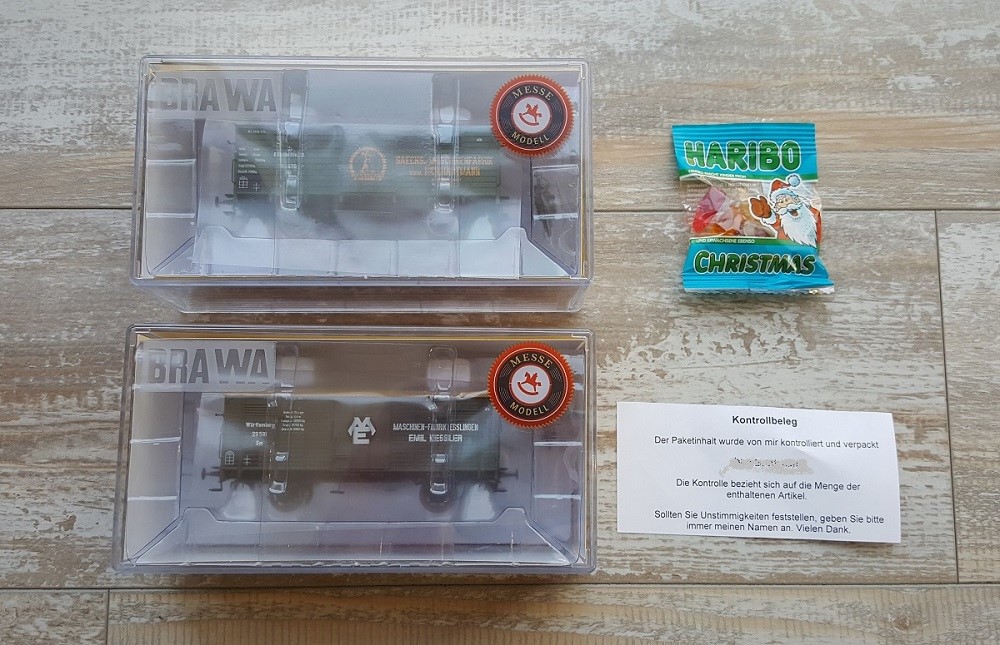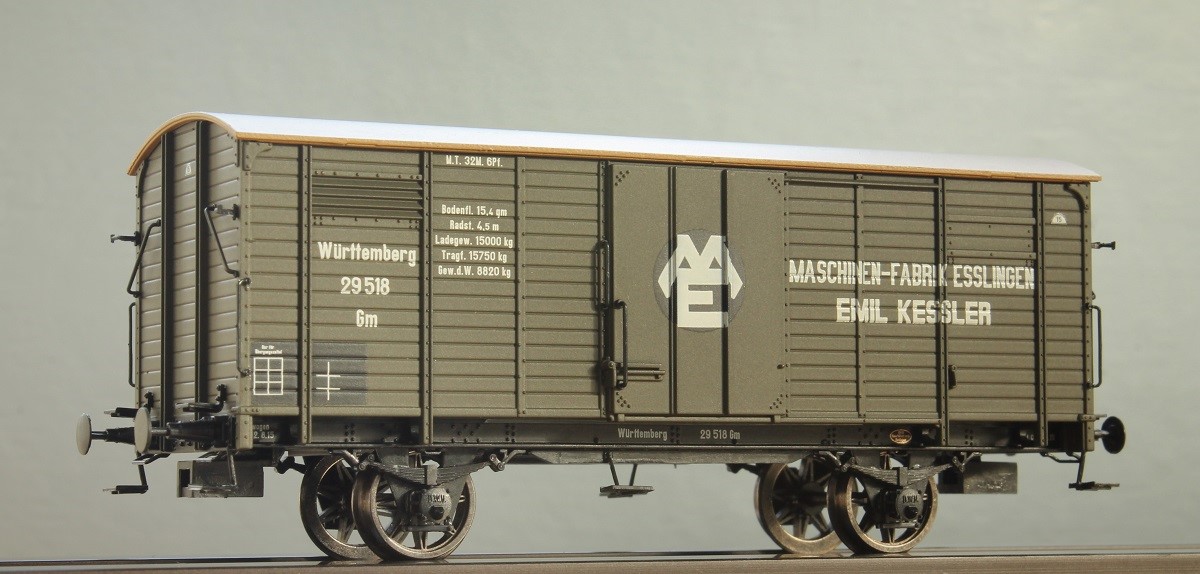 Brawa 49707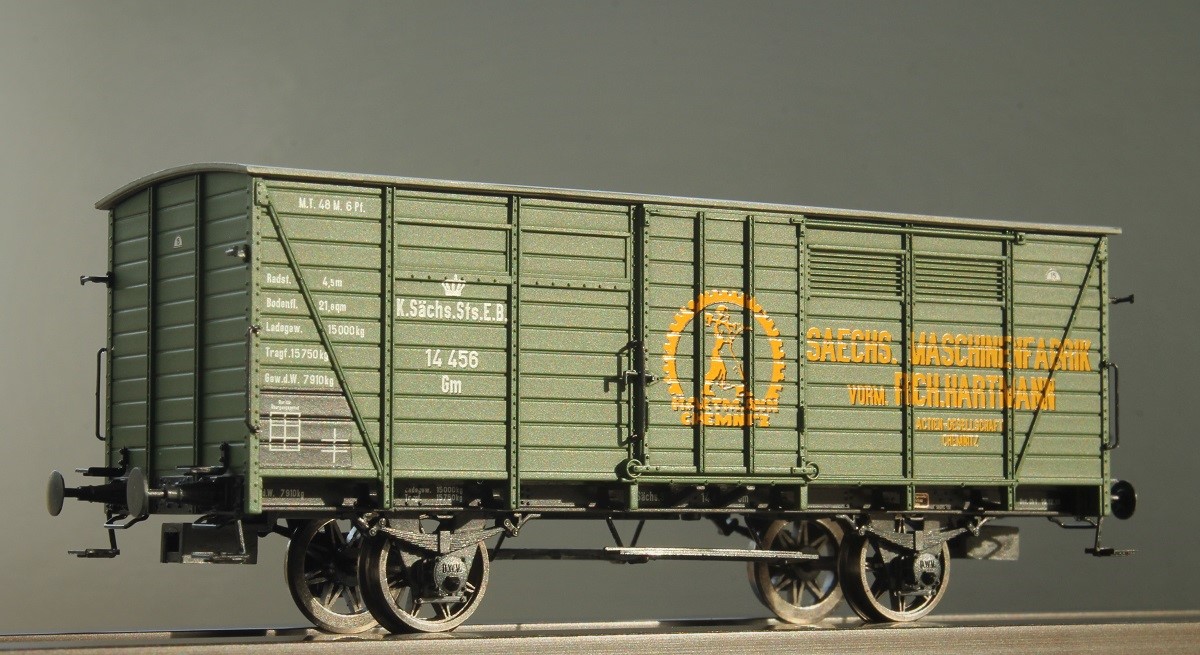 Brawa 49706
18.11.2017
On my way to a reunion of my graduation class (1982), I had another moment of nostalgia while doing a small photo shoot at my dealers. He had a customer's Minex 3400 in the shop which he wanted me to shoot. These rare models from Märklin used as Schmalspurlokomotive in scale 0e but running on H0 track - were famously used in the Efteling Diorama (Kaatsheuvel), created by Anton Pieck in 1971. These trains, running calm and smoothly in front of the viewer, made a lasting imprint on my youth.
I recall 1971 - I was 8 years old at the time - that each of us received this Anton Pieck reproduction of the Diorama at the exit: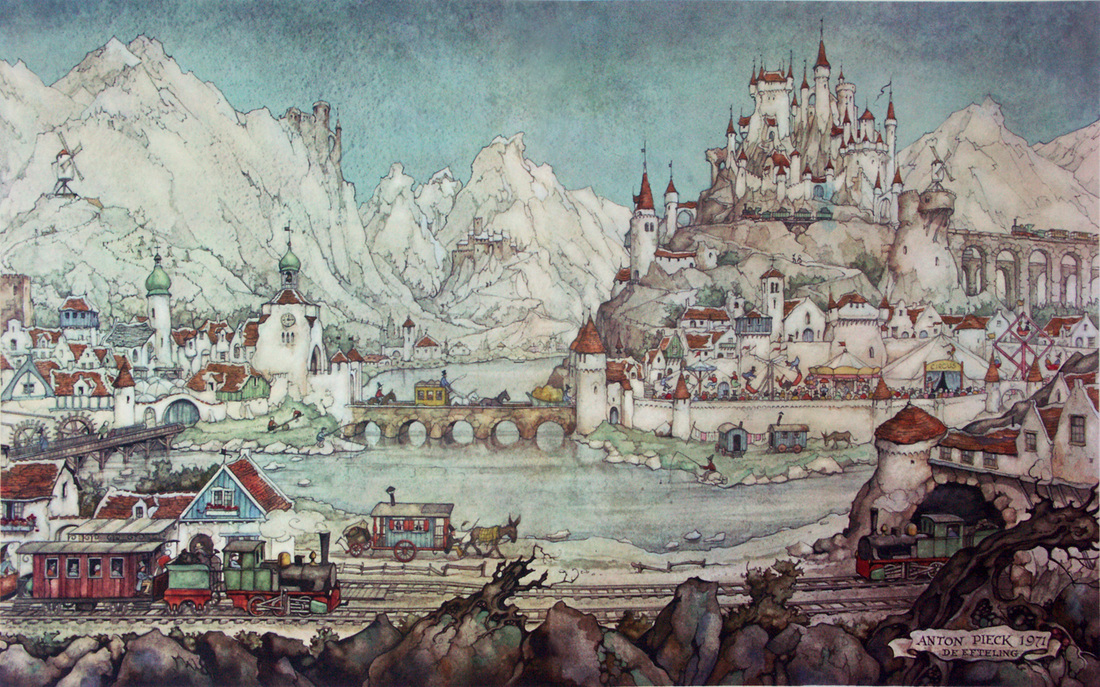 Now, alas, the Diorama has changed over the years, that is to say: since the contract with Märklin stopped and Efteling ran out of spare parts, they decided not to invest in the Diorama anymore for many years. However, recently the Diorama was uplifted, but not as refined as the past showed.
Magic Trains are now running in TGV-speed through the layout, where Fleischmann tracks are fixed with bold screws.
Here goes the magic...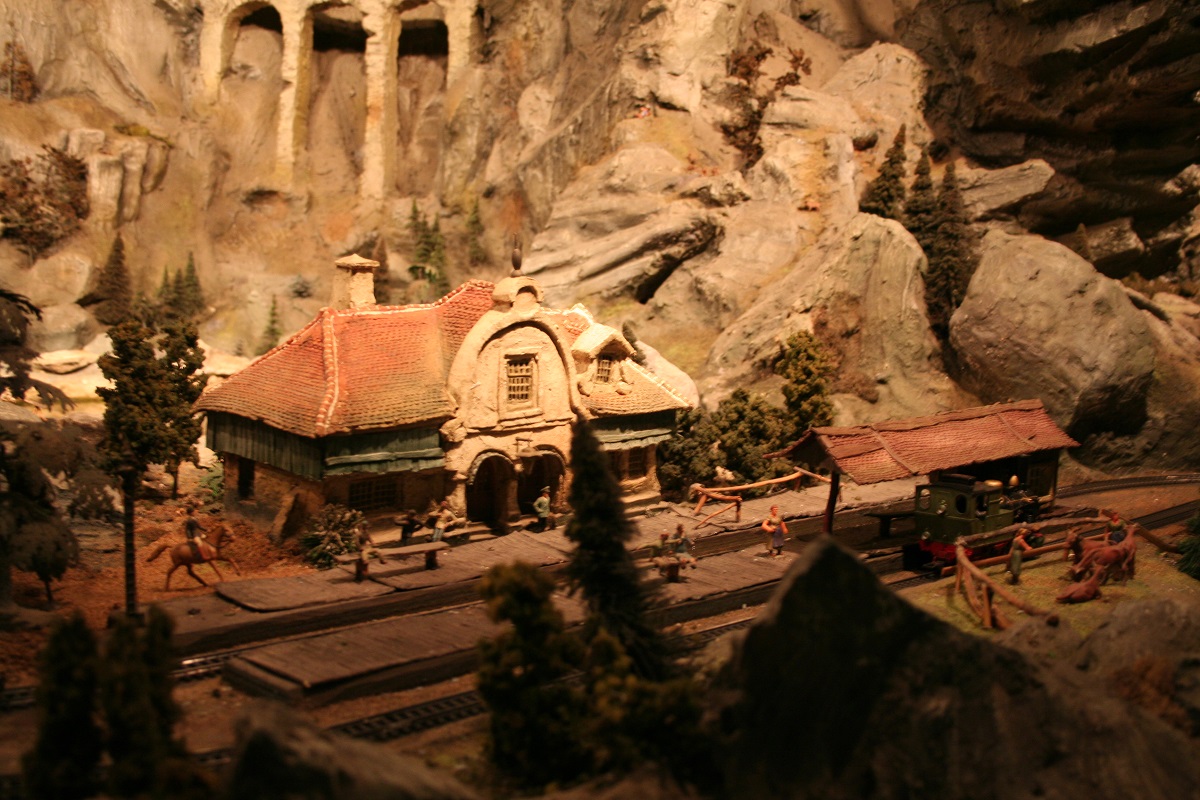 The Diorama in 2006, still with a Minex steamer at the platform, although running idle...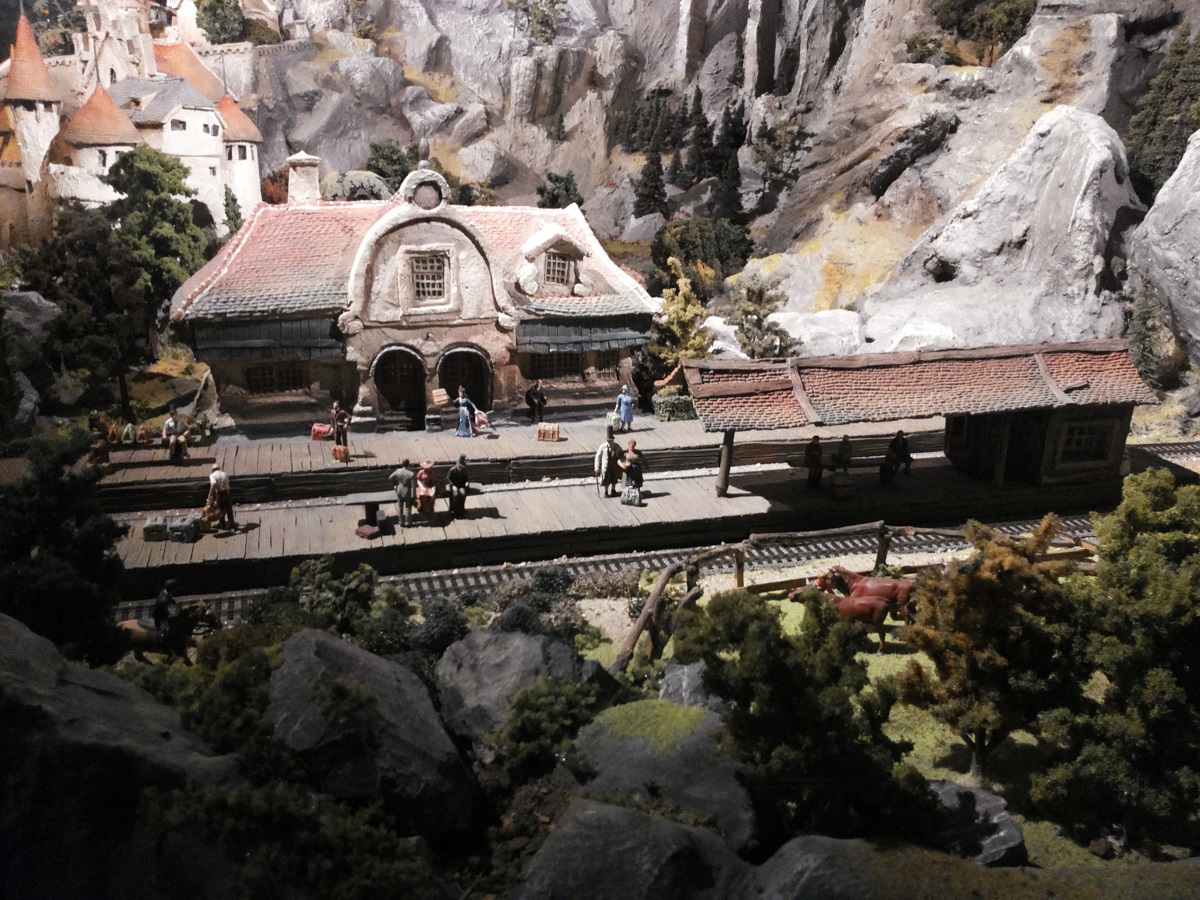 The same spot in 2014, where no trains were running at all.
Nevertheless, I got this Minex 3400 in front of my camera and it recalled great moments of the past.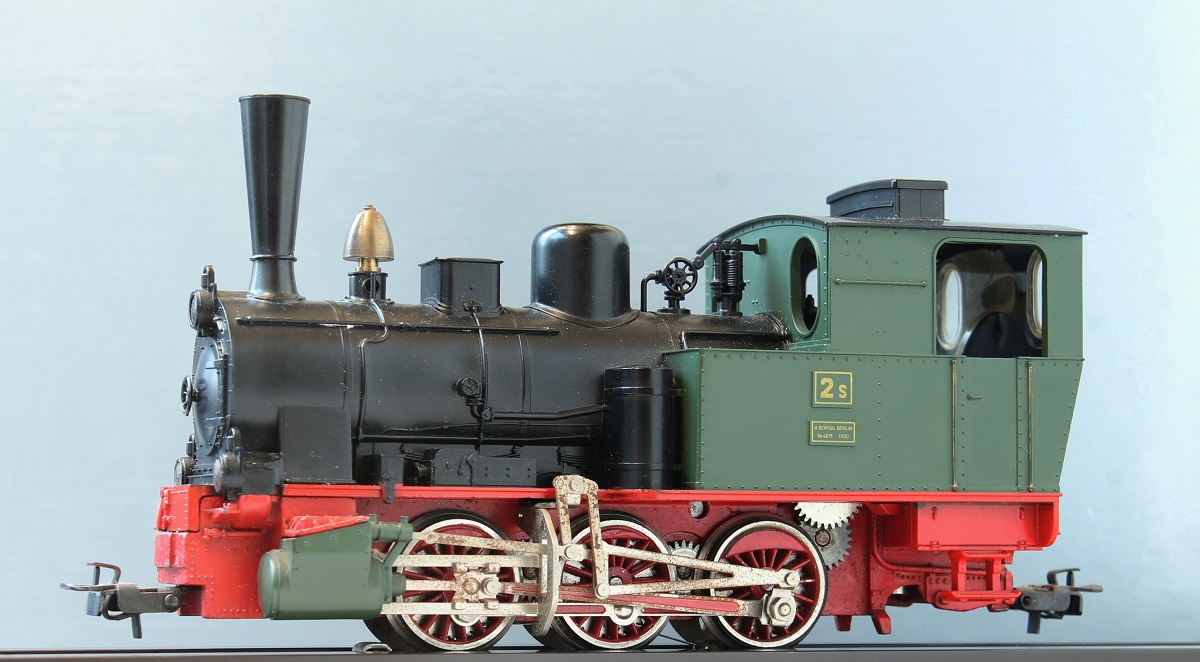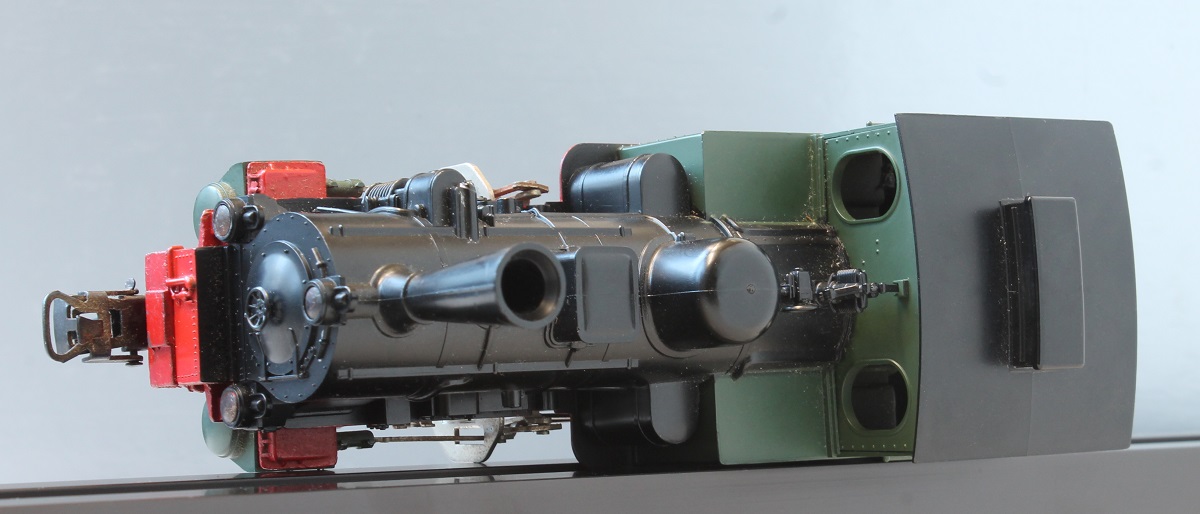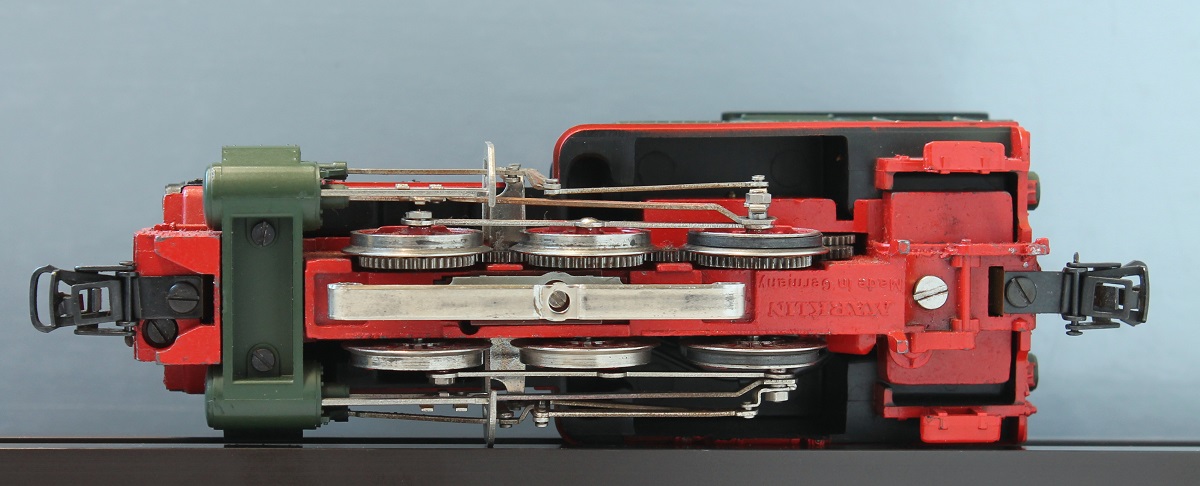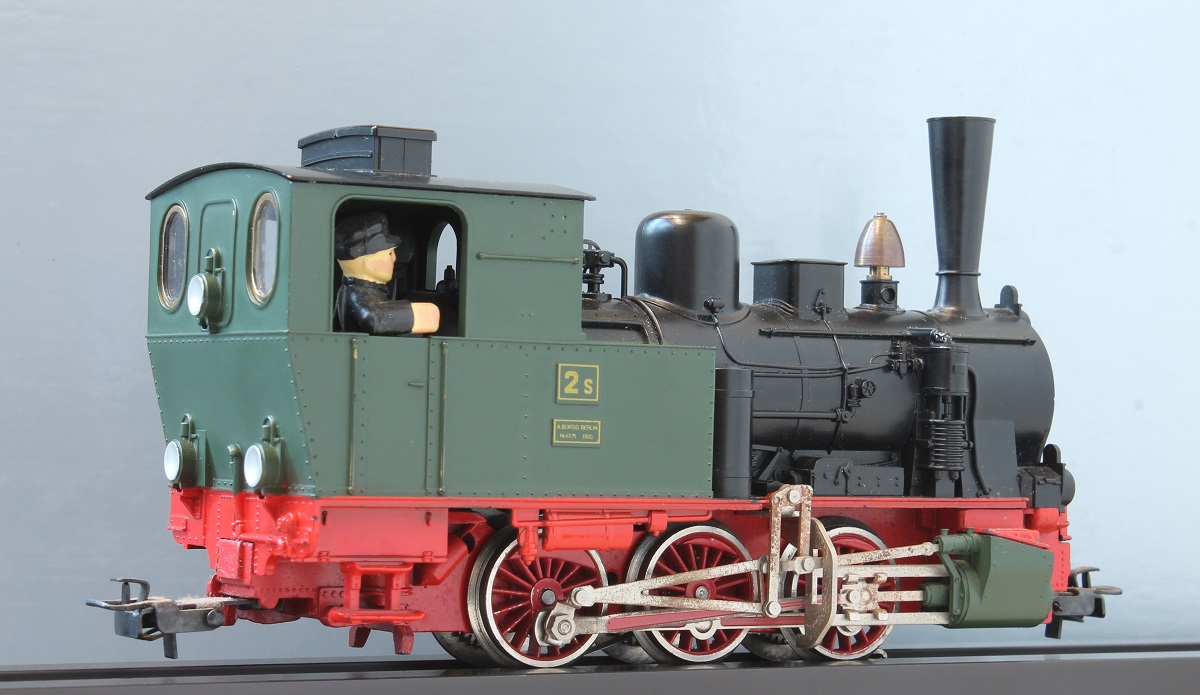 Minex 3400 (occ. at the shop, 18.11.2017)
Furthermore, Sander brought two Era 1 Bavarian coaches that were missing in my list: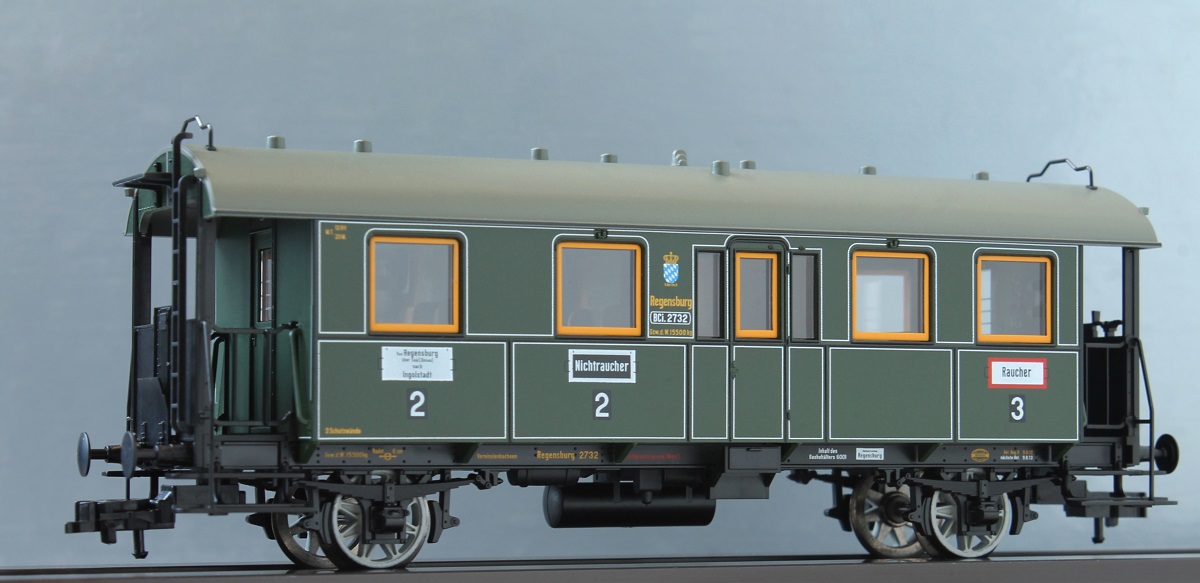 Fleischmann 509101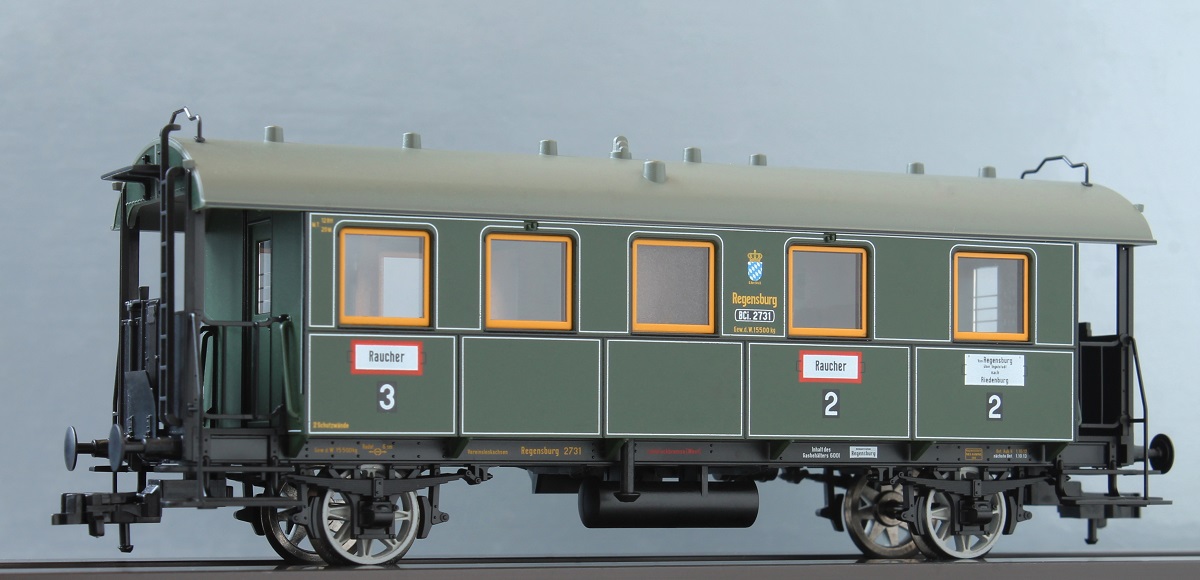 Fleischmann 509301
29.7.2017 - Fotoshoot
Today I spent many an hour at my dealers with my camera, most and for all Eloks, both new, not so new or just lovely occasion...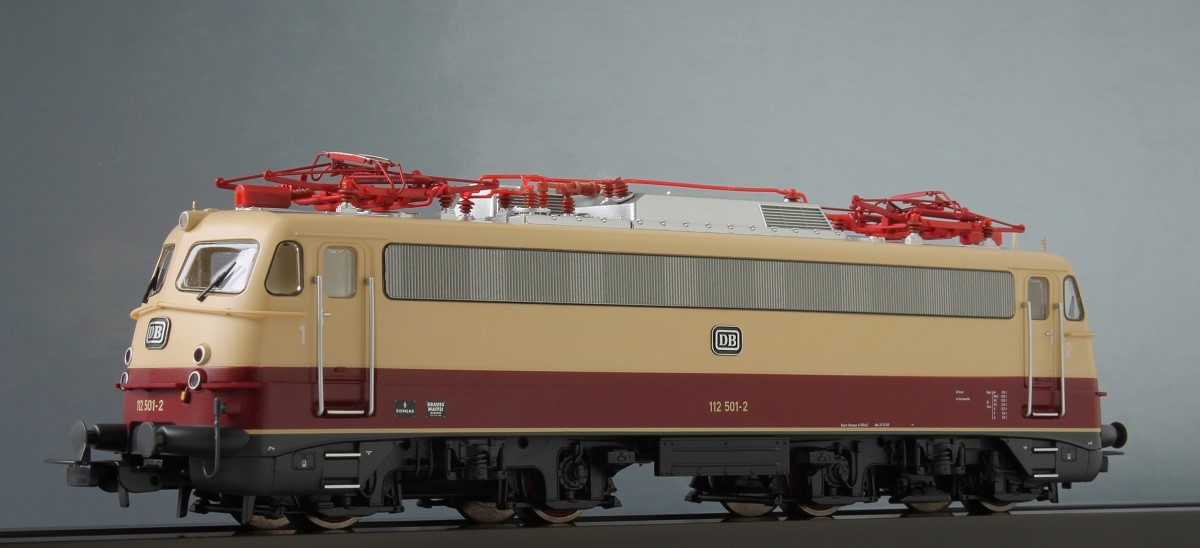 Piko 51804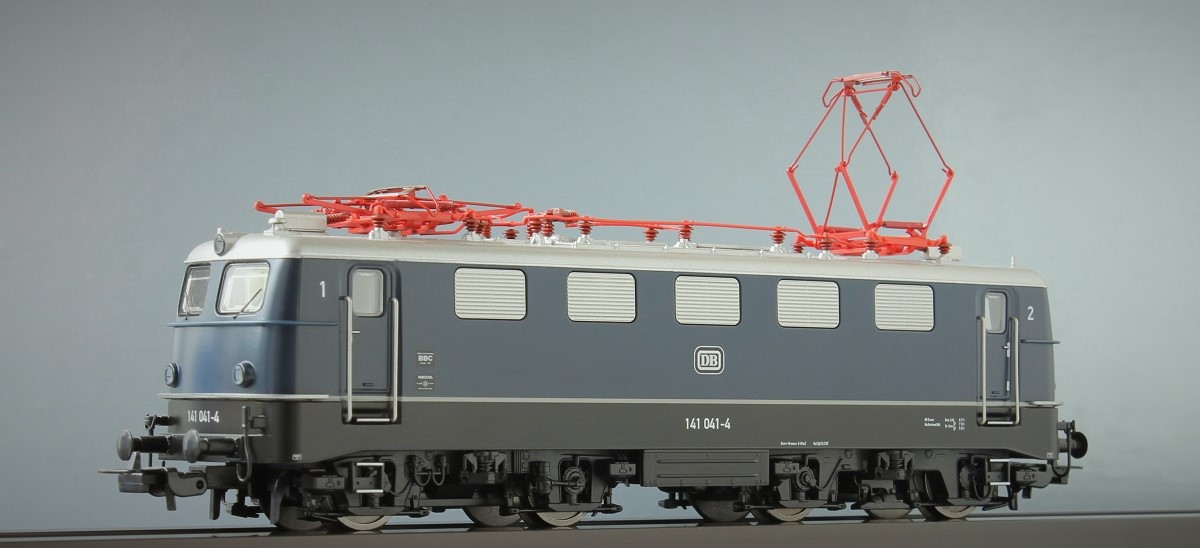 Piko 51514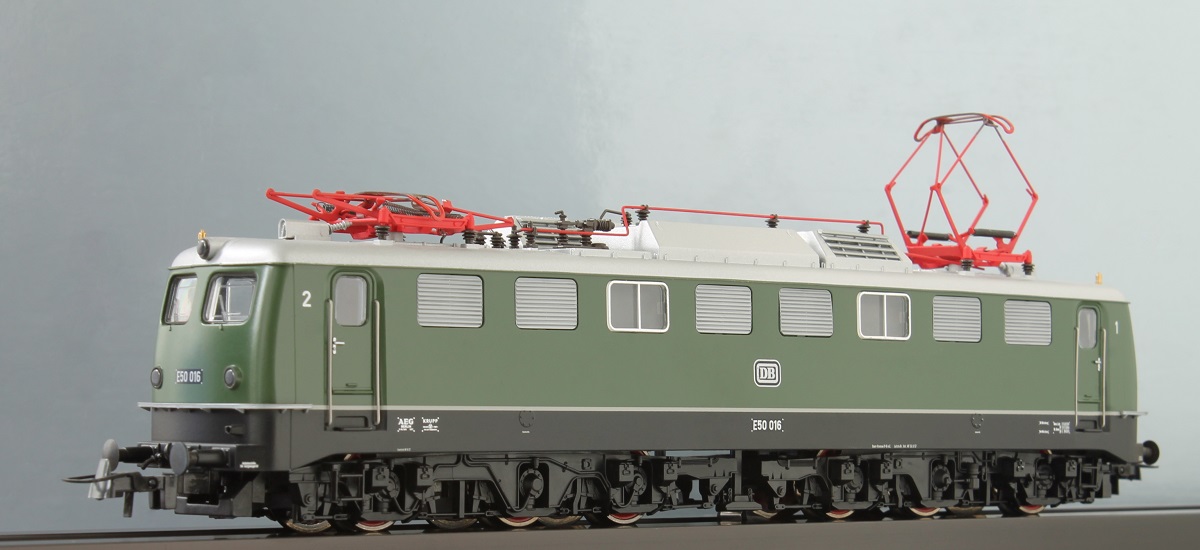 Roco 58542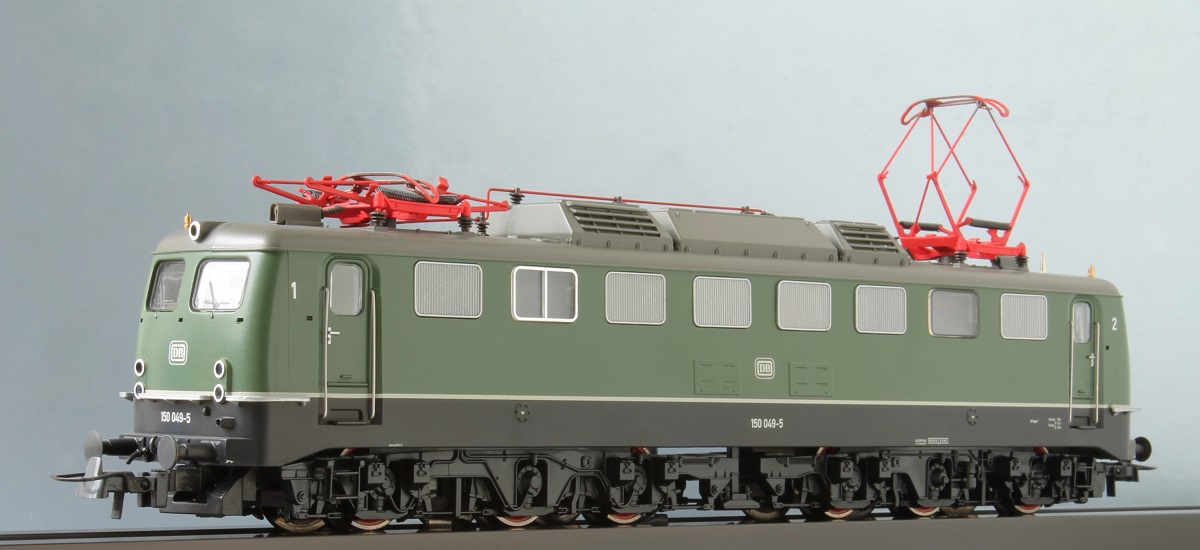 Roco 58543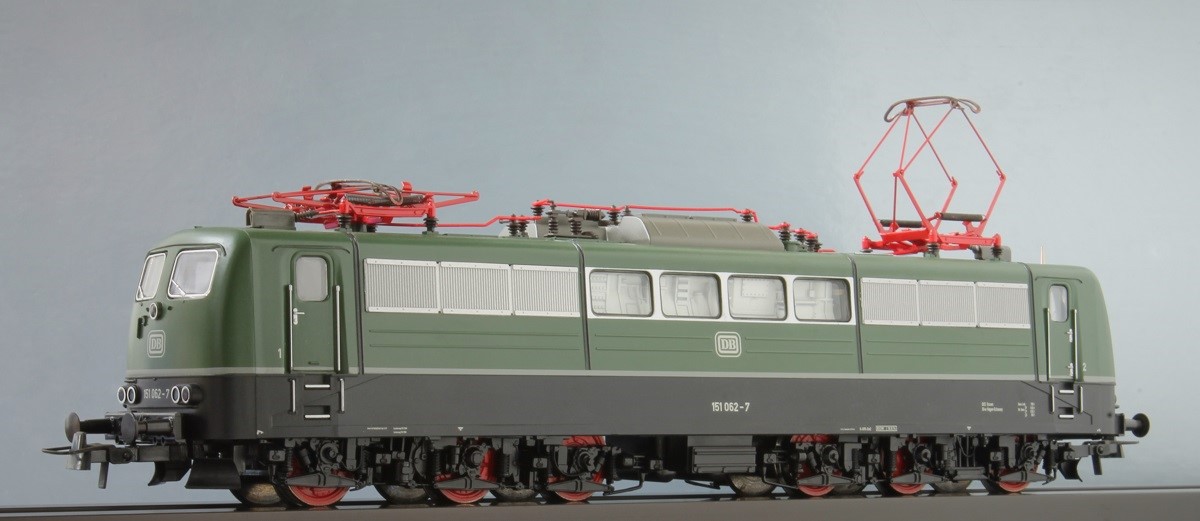 Roco 62525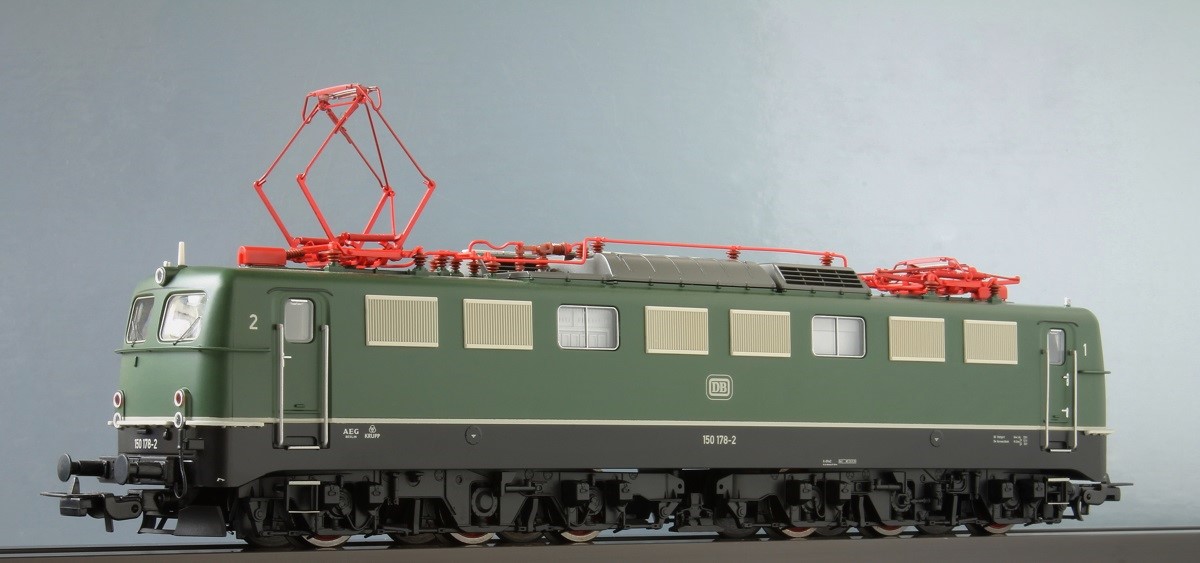 Piko 51640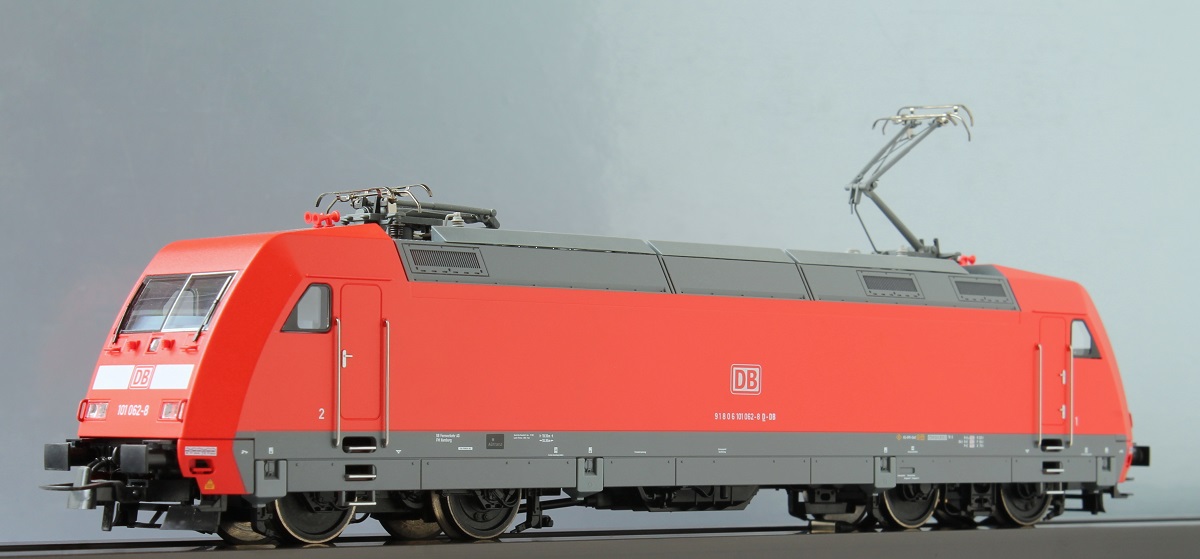 Roco 68339

Märklin 3353 (picture renewed after 11 years)

Piko 57293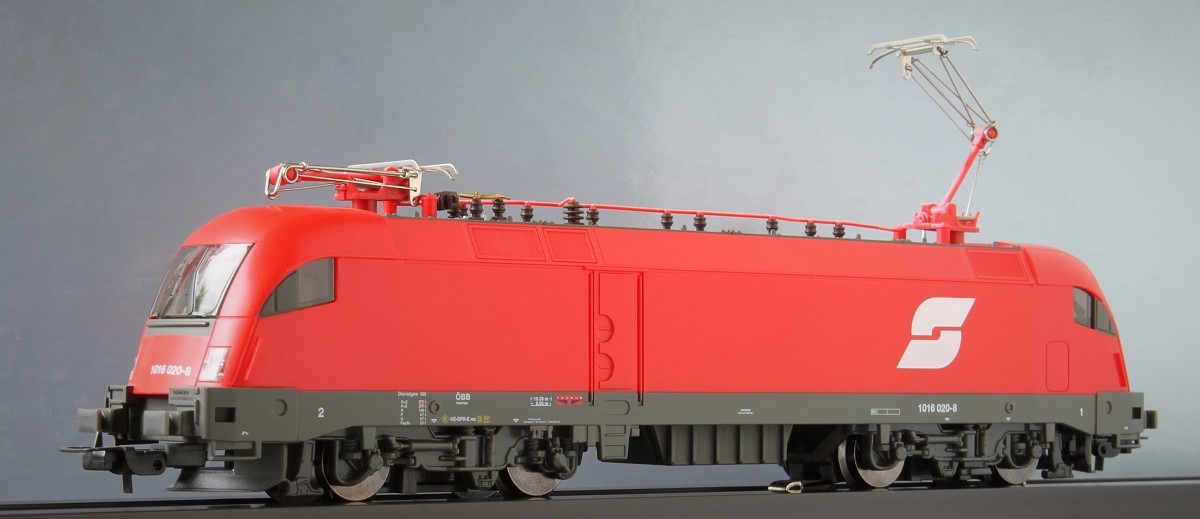 Piko 57210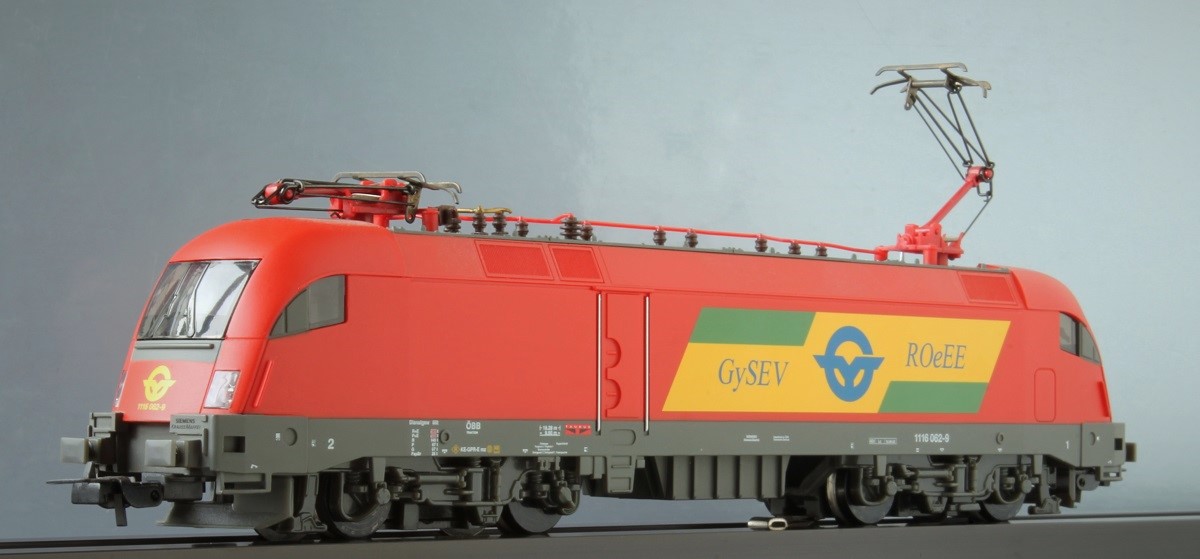 Piko 57287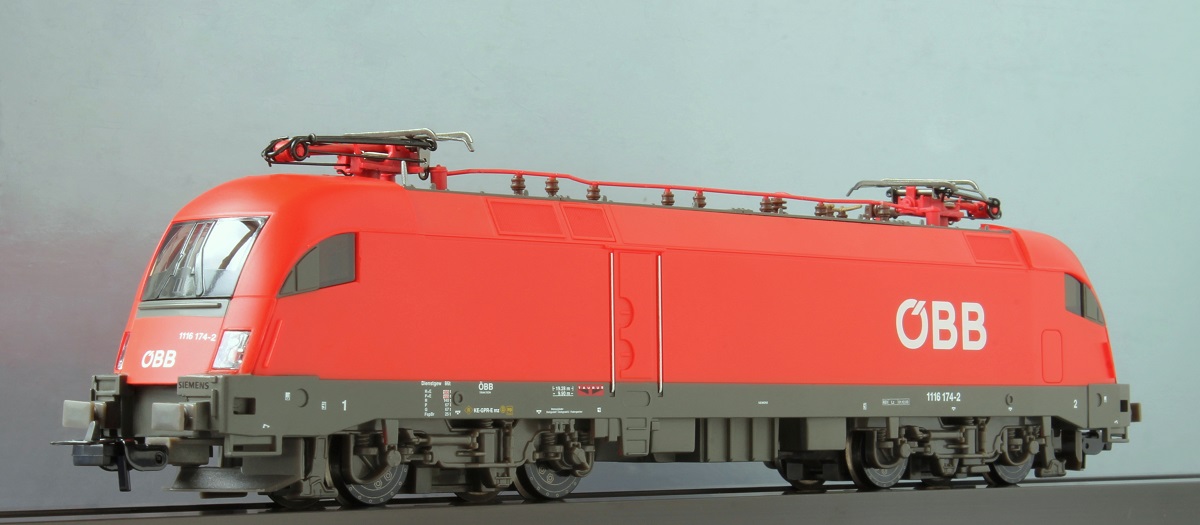 Piko 96947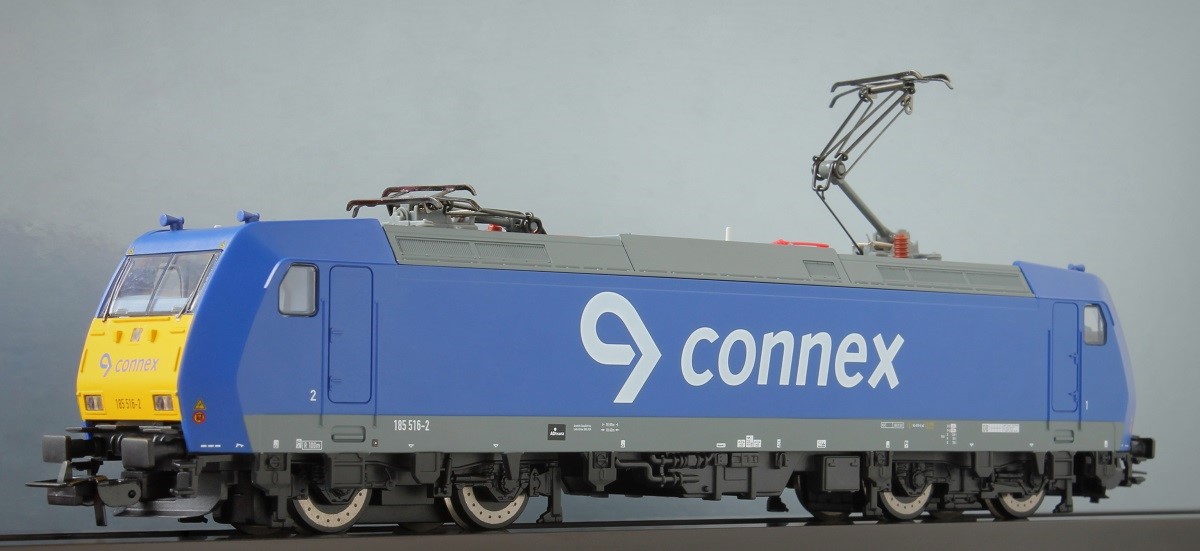 Piko 57180 (in starter set)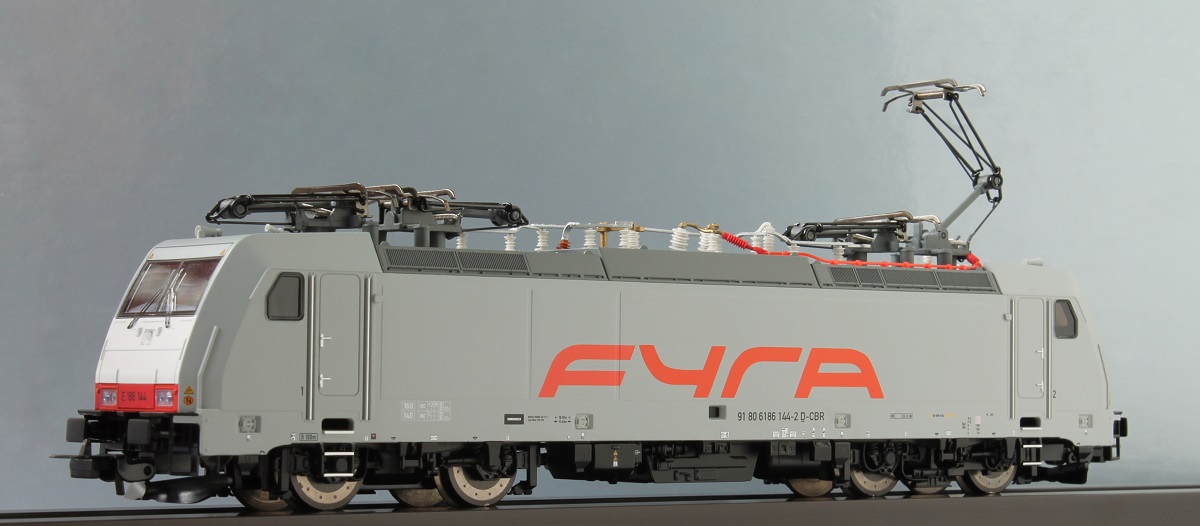 Piko 59960

Piko 59962 (3rd edition)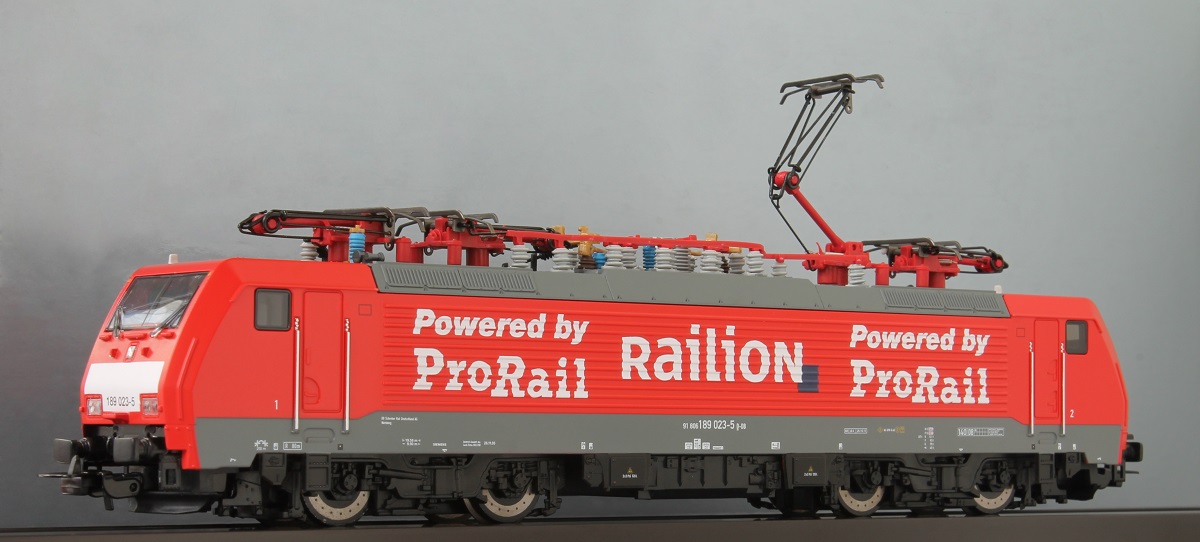 Piko 97908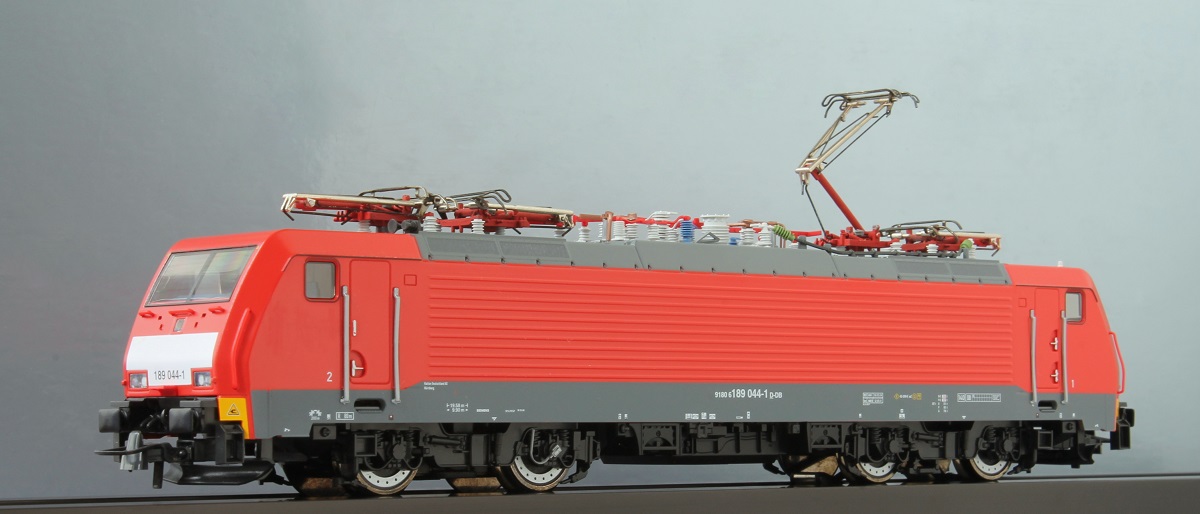 Roco 68429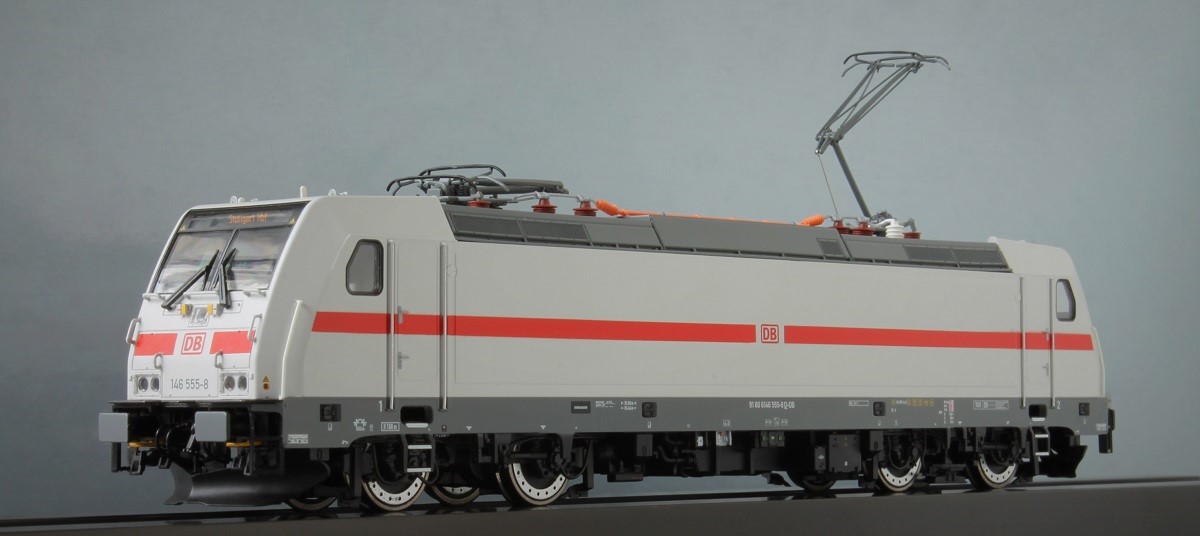 Brawa 43900

Märklin 36610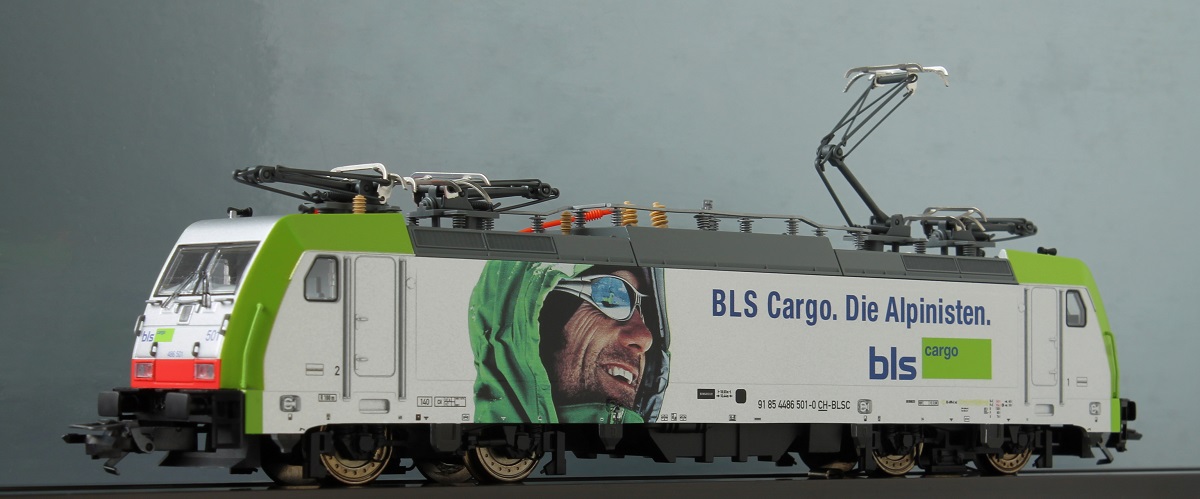 Märklin 36624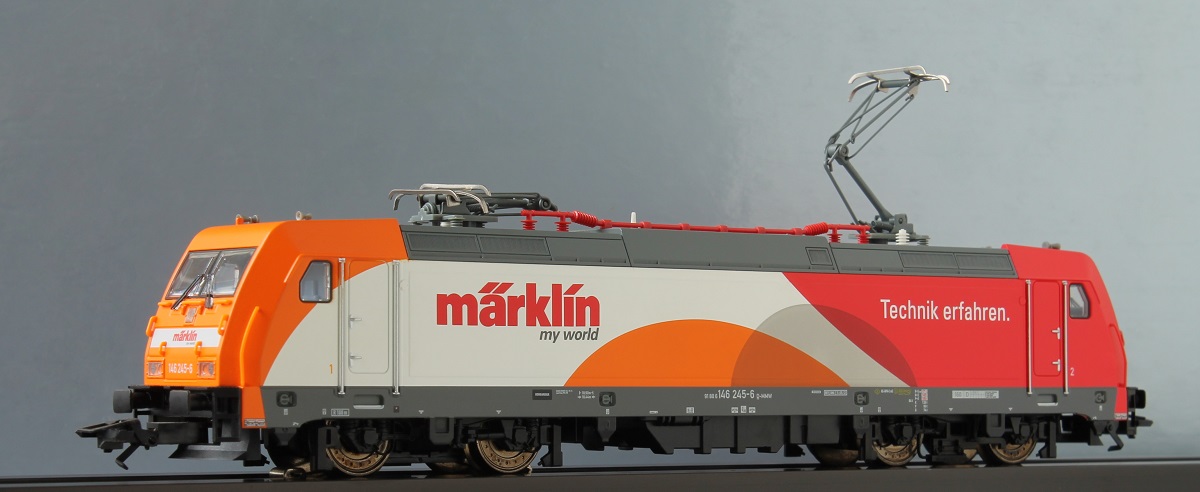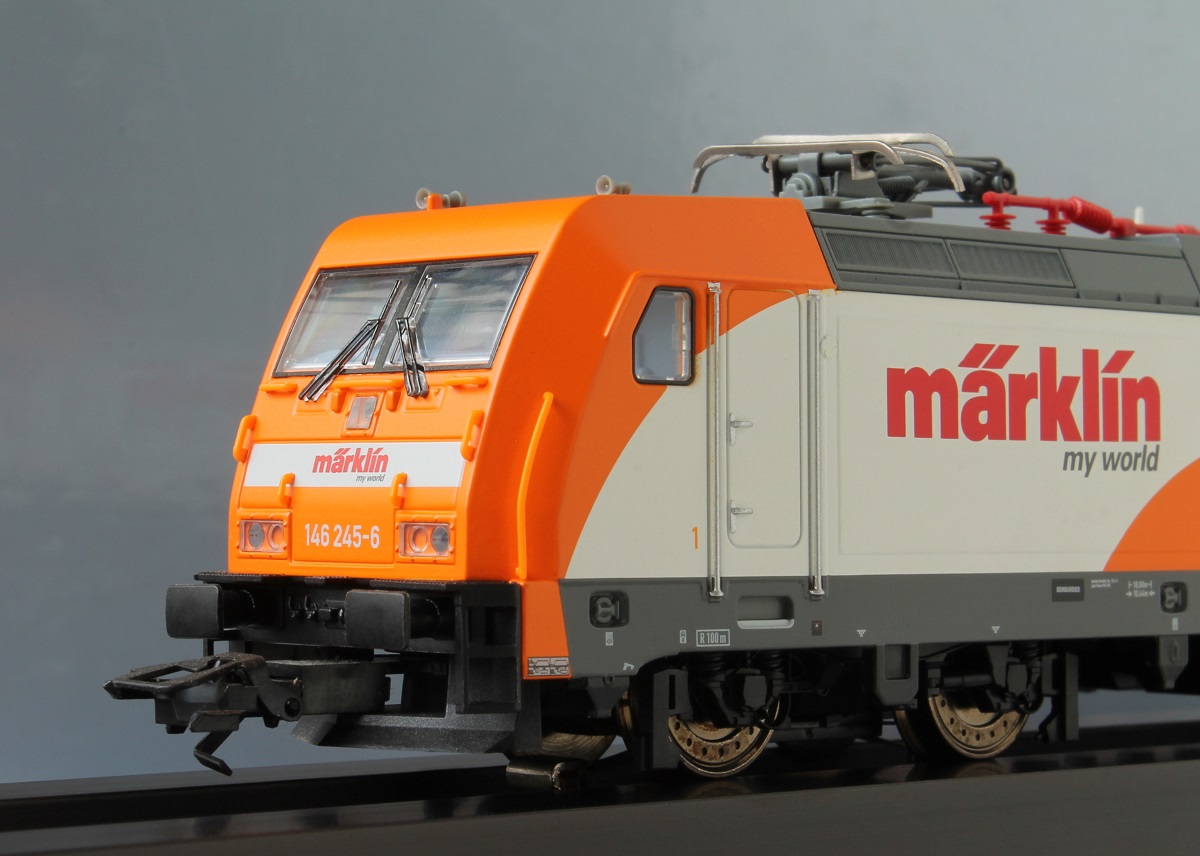 Märklin 36614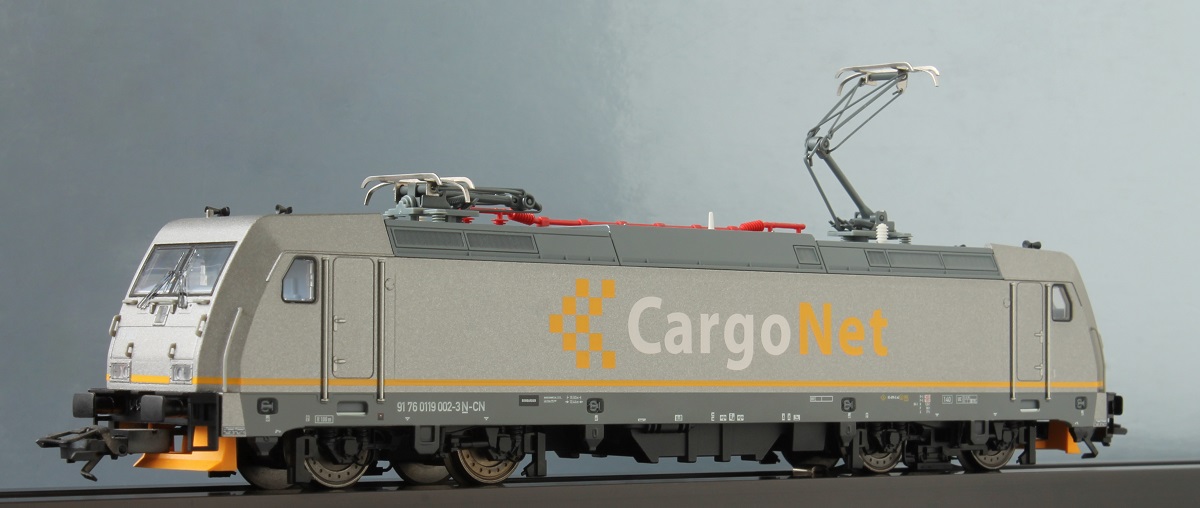 Märklin 36611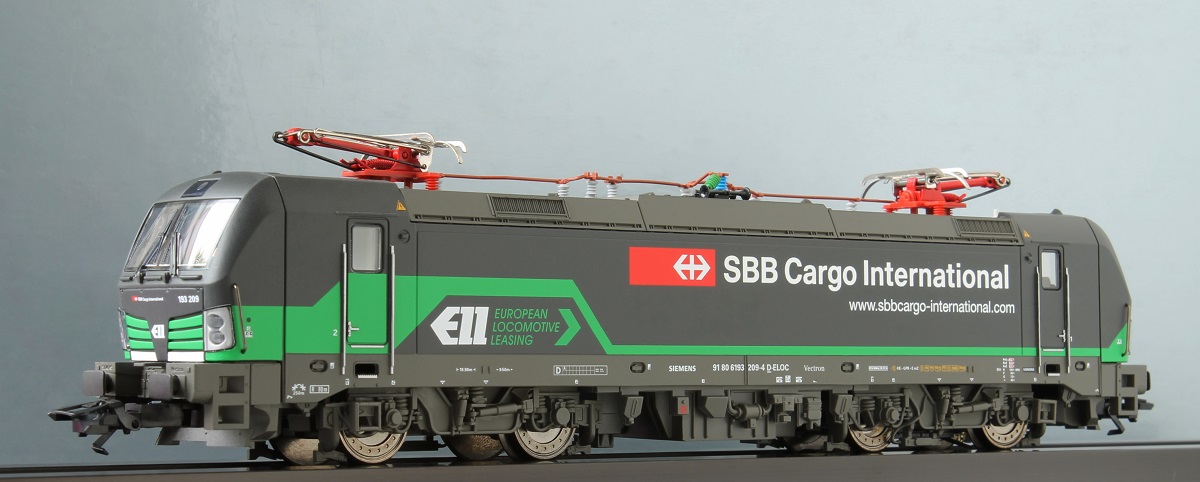 Märklin 36193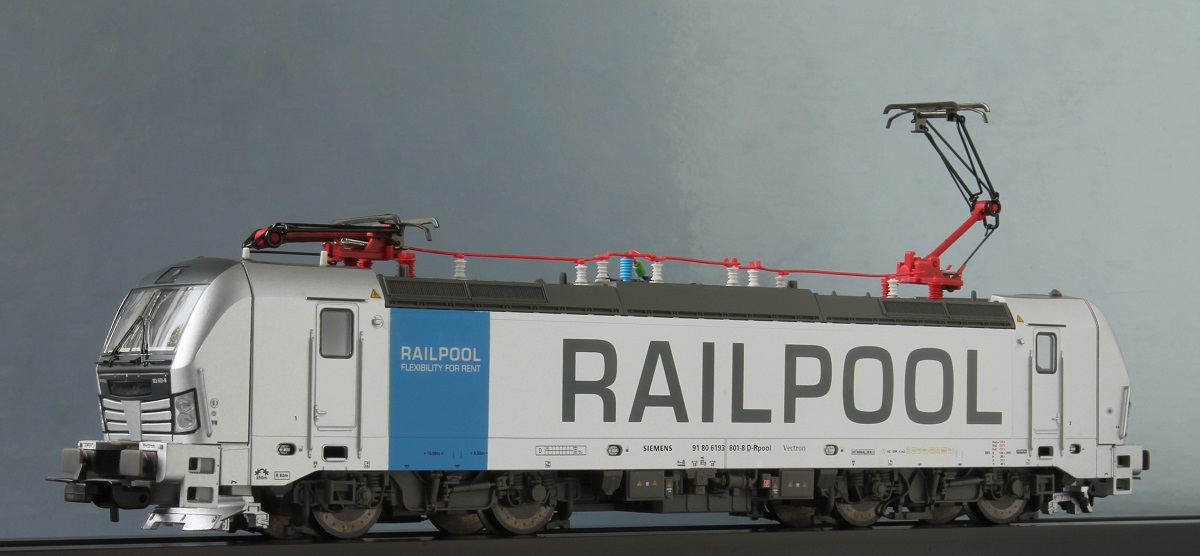 Piko 59970
A single steamer was at hand...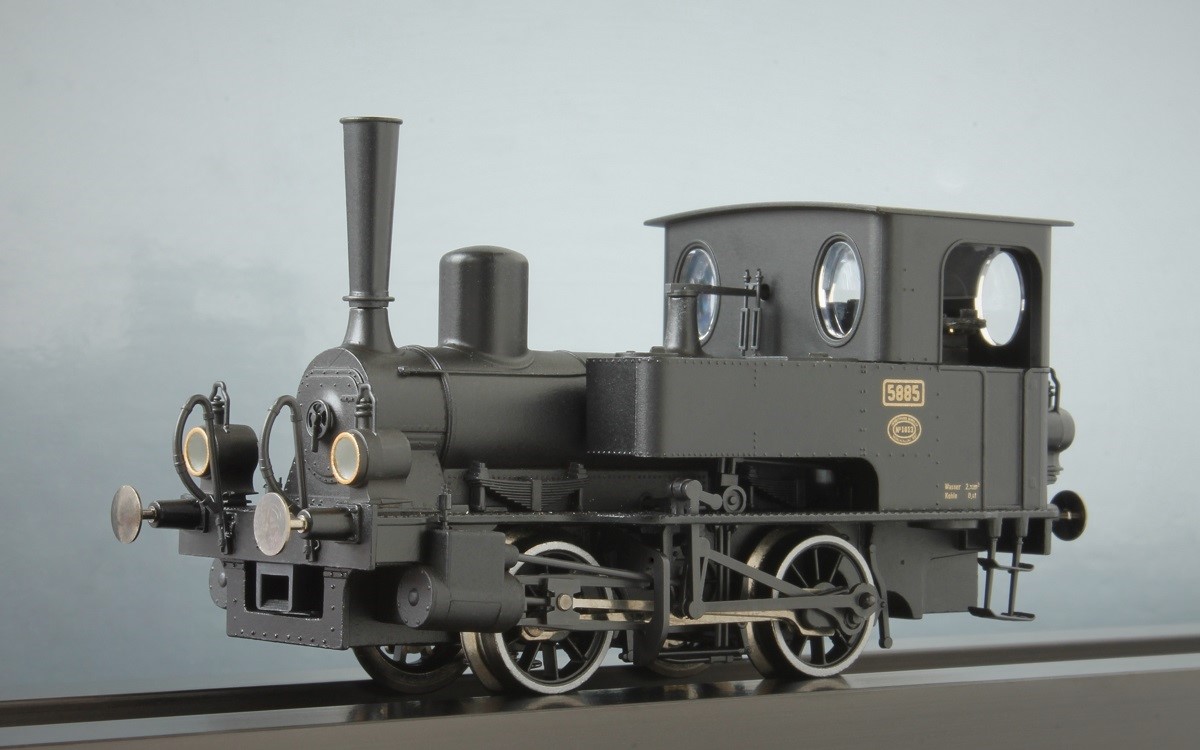 Fleischmann 631581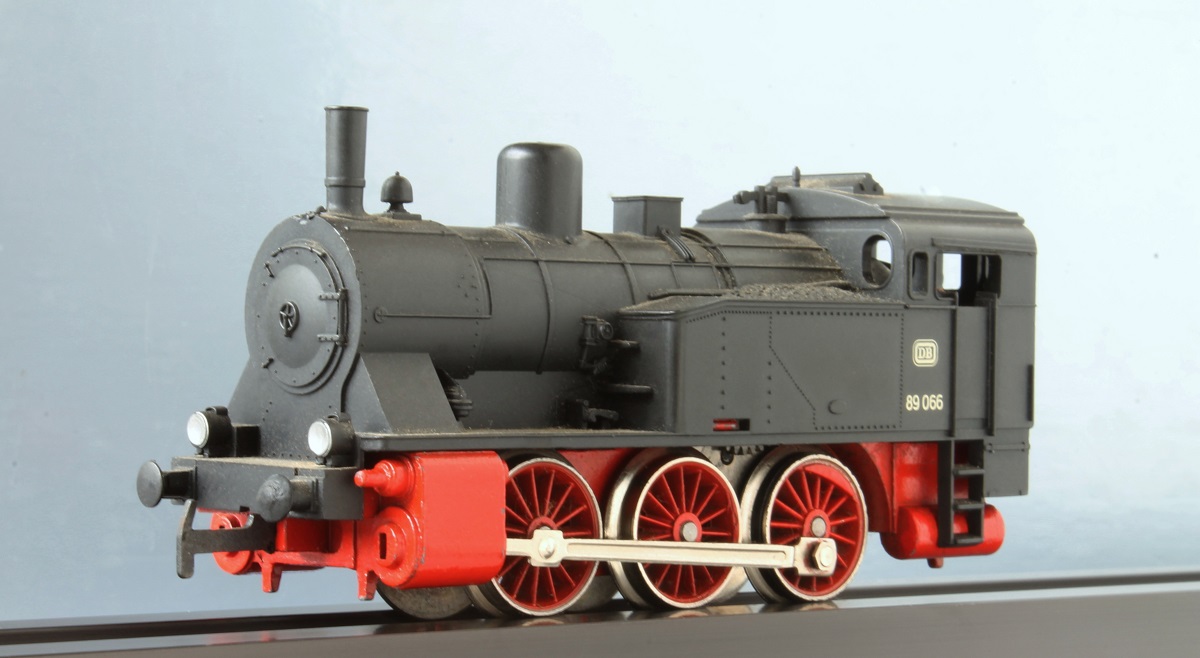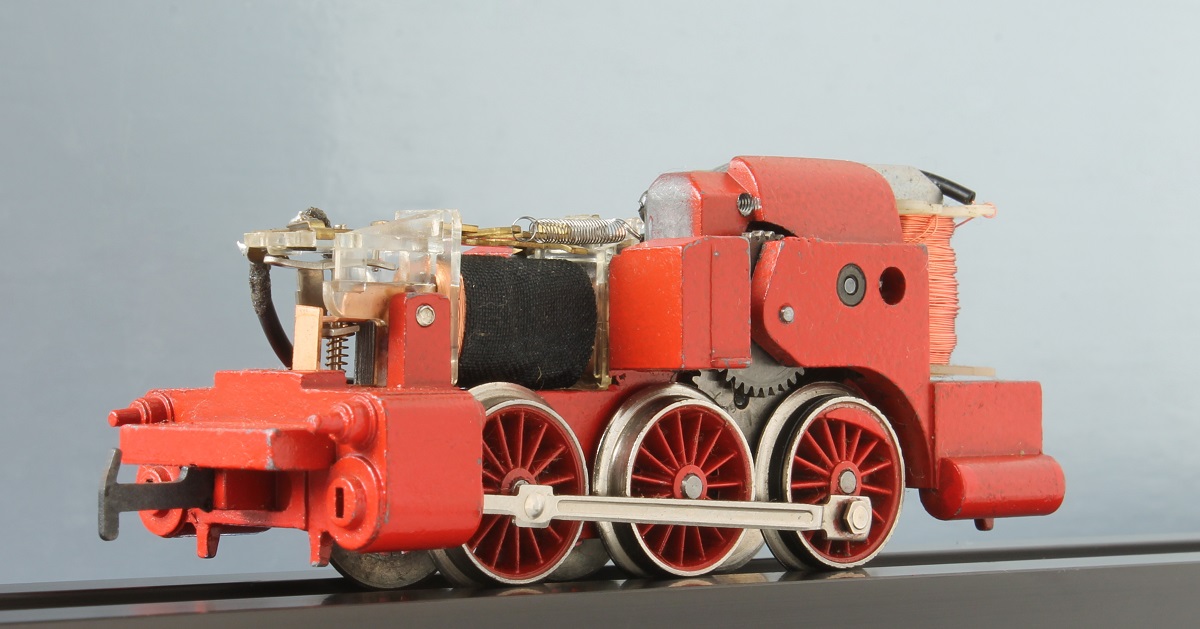 Märklin 3104 ~ a real classic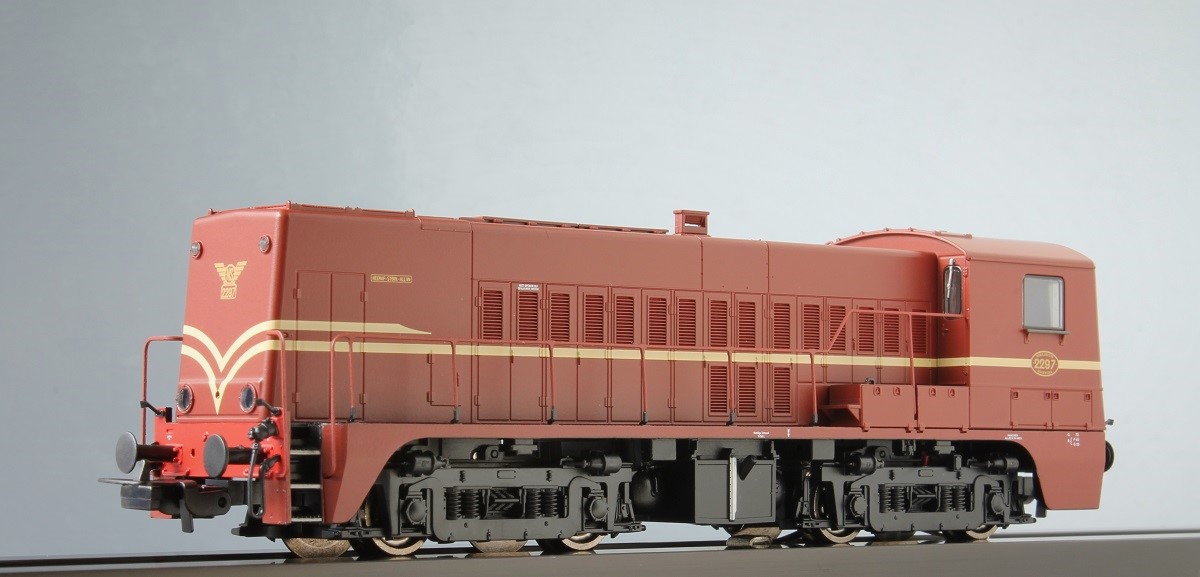 Piko 52681 (NS 2297)
14.7.2017 - Additional
Some models from my collection added in the DRG- list as well as in the Länderbahn-List (Württemberg).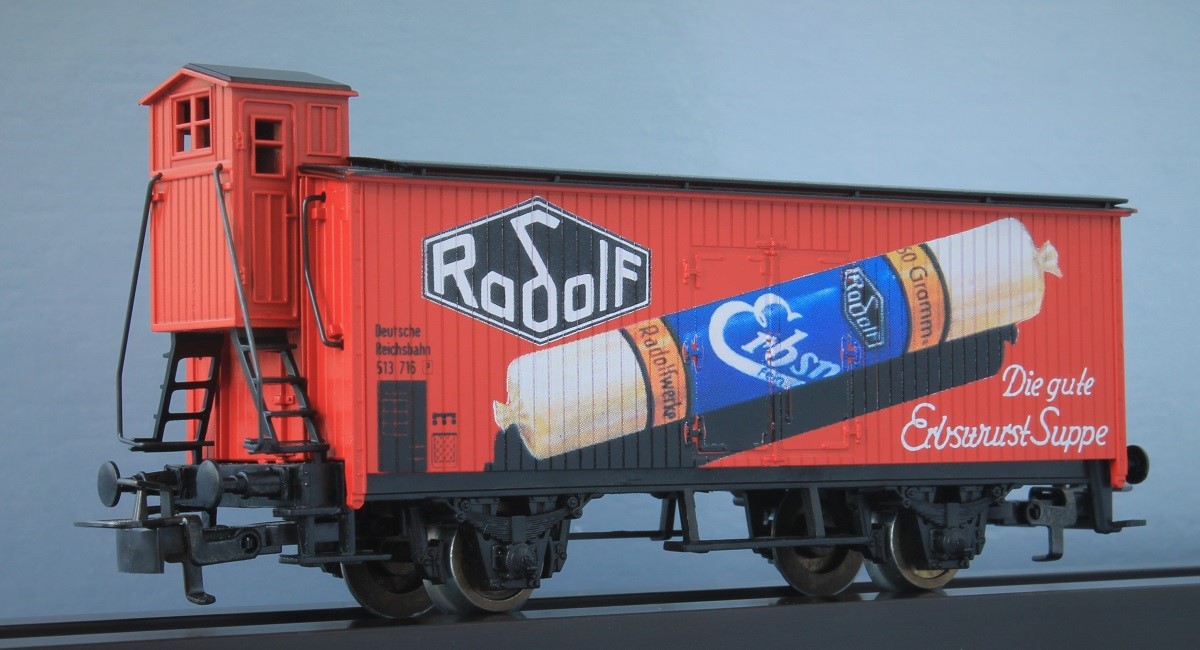 Märklin / KSK 91708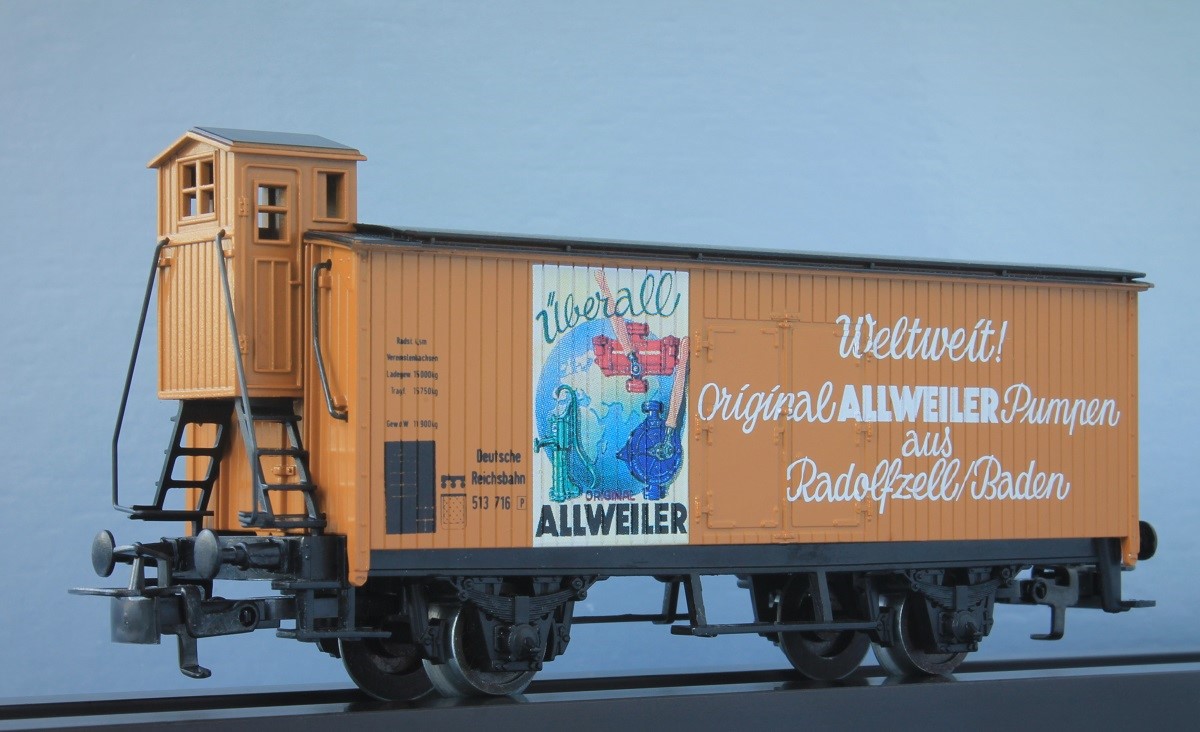 Märklin / KSK 91707
17.6.2017 - Photo shoot
Sander brought two wagon-sets into the shop which I haven't been able to shoot earlier. Next to the 'Gaskesselwagen' Set (Trix 23915), he brought the Märklin set 48808 with him, which odd enough I only shot the whole set still in the box (May 2006) but not separately. Still don't know why...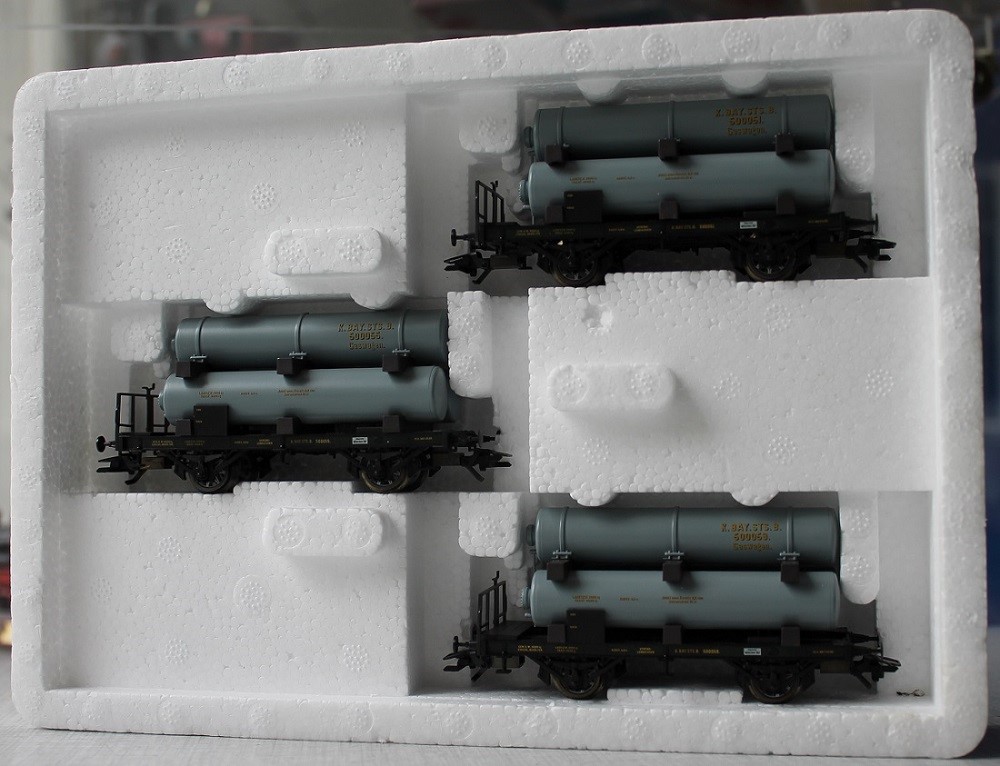 Trix 23915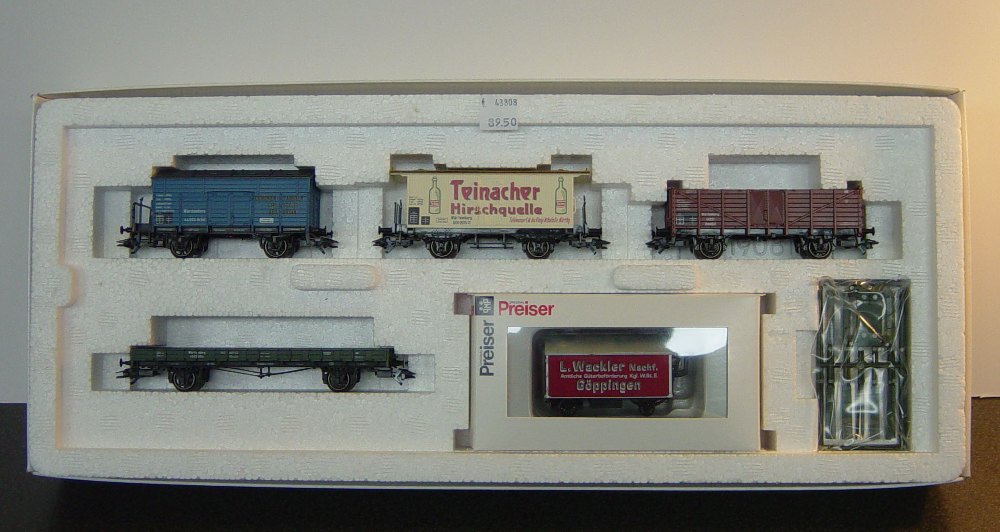 Märklin 48808 (2006) with...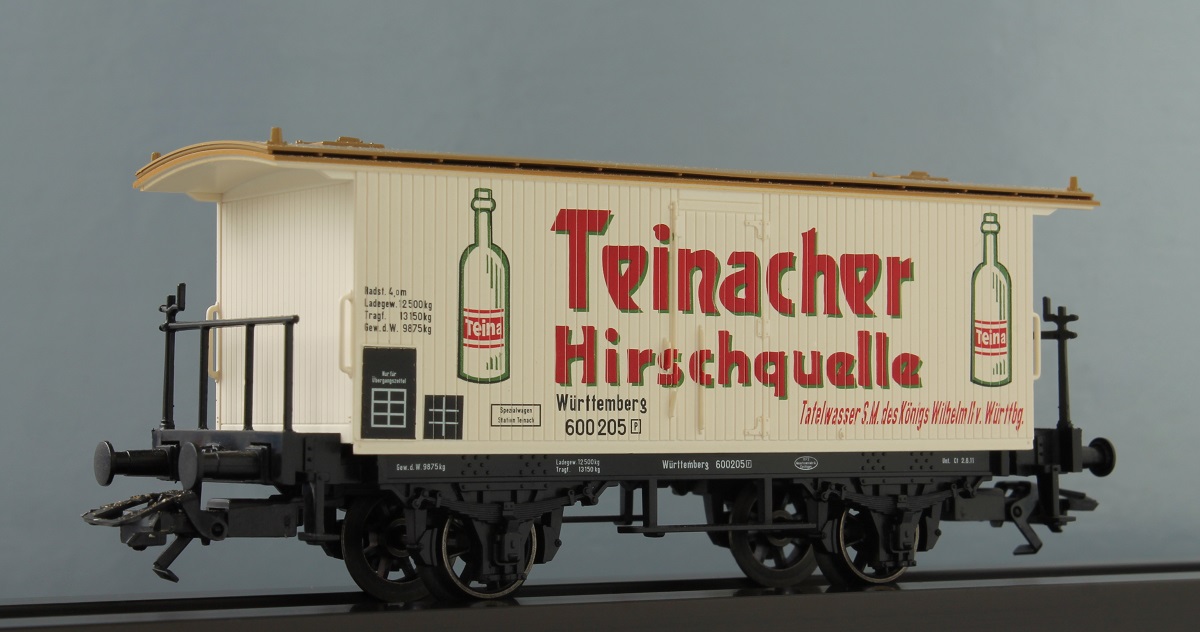 Kühlwagen "Teinacher Hirschquelle" (2017)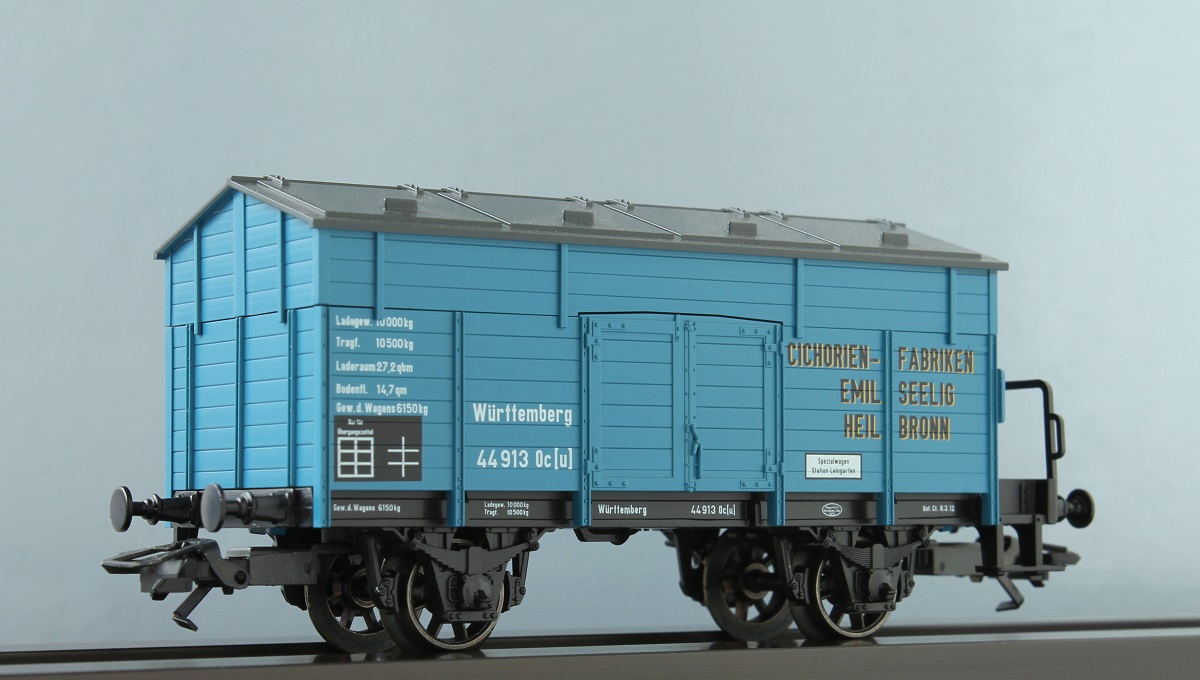 Oc[u] Cichorienwagen Emil Seelig, Heilbronn (2017)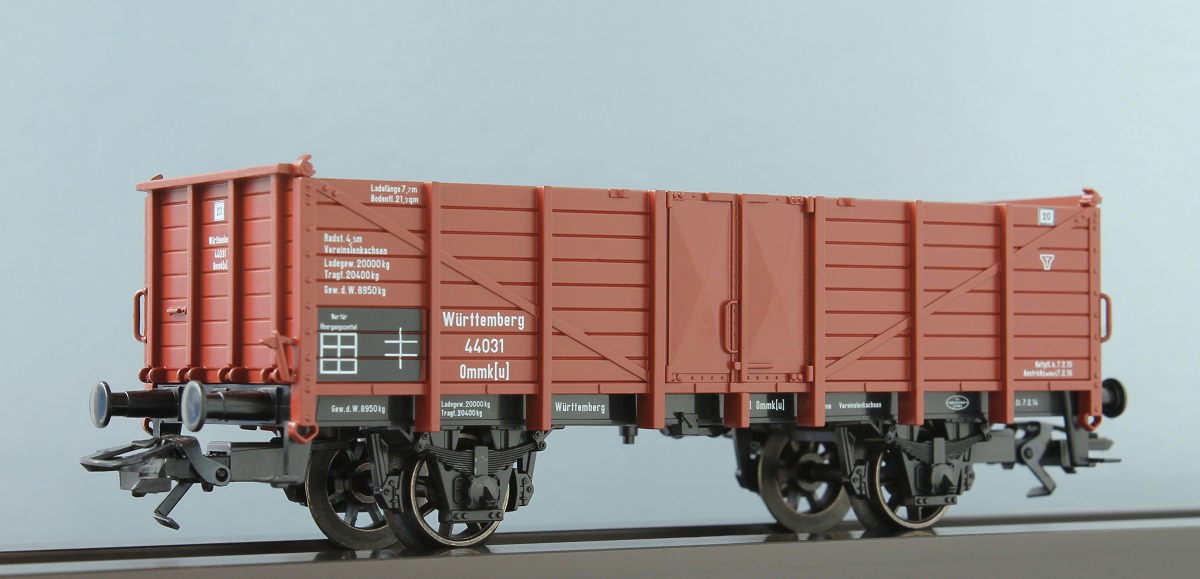 Ommk[u] Würrtemberg 44 031 (2017)

Rm Württemberg 45 228 (2017)
Newly released item was the Class 24 044 (Märklin 36244)...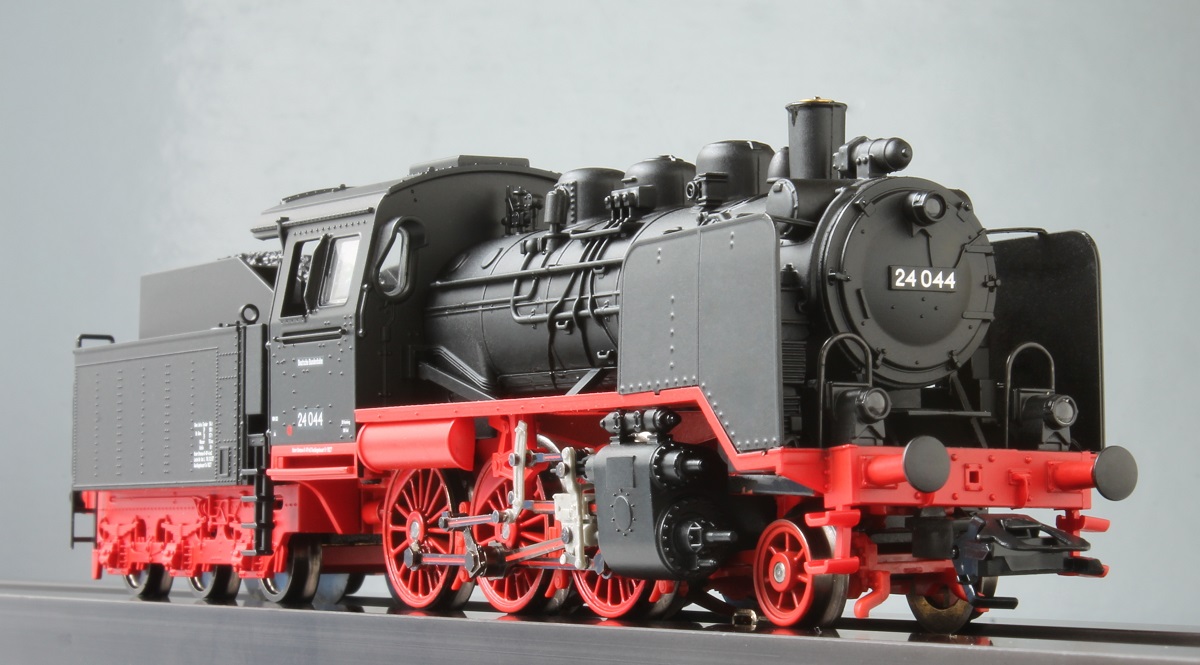 Märklin 36244
... and an occasion of the 96 006 (DRG) which I shot as a Trix version years ago.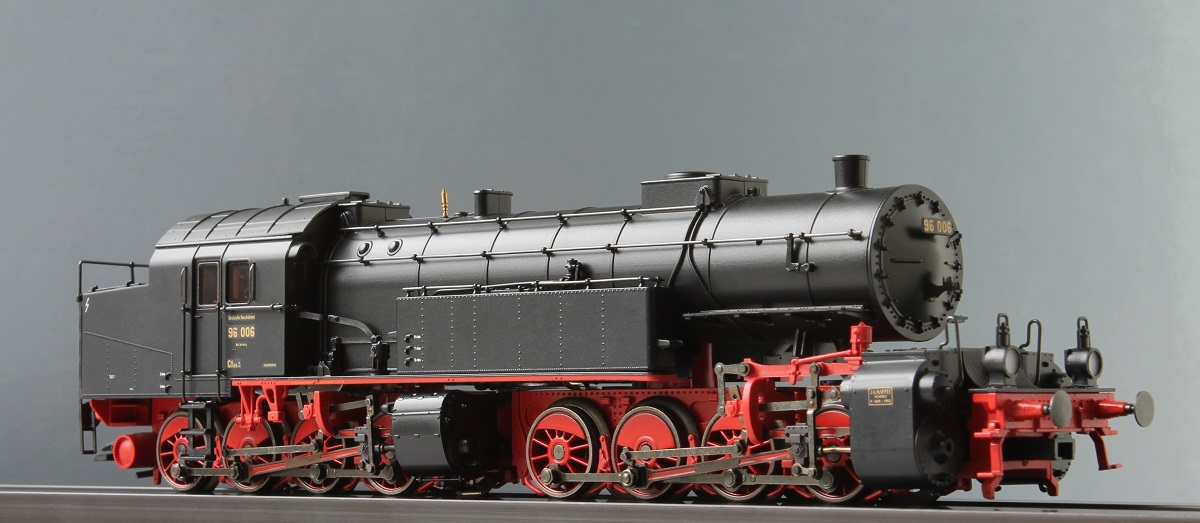 Märklin 37966
To complete the Dutch Photo Collection, this original turquoise coloured 1101 of the Dutch Railroads (NS) cannot be missed.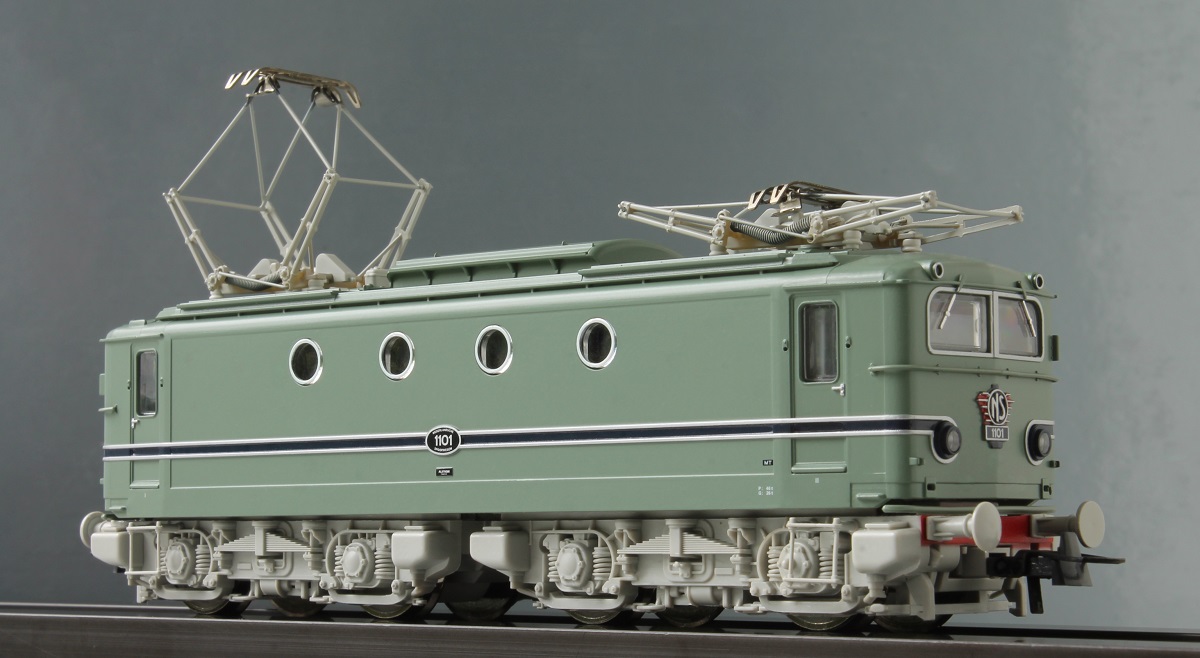 Roco 72365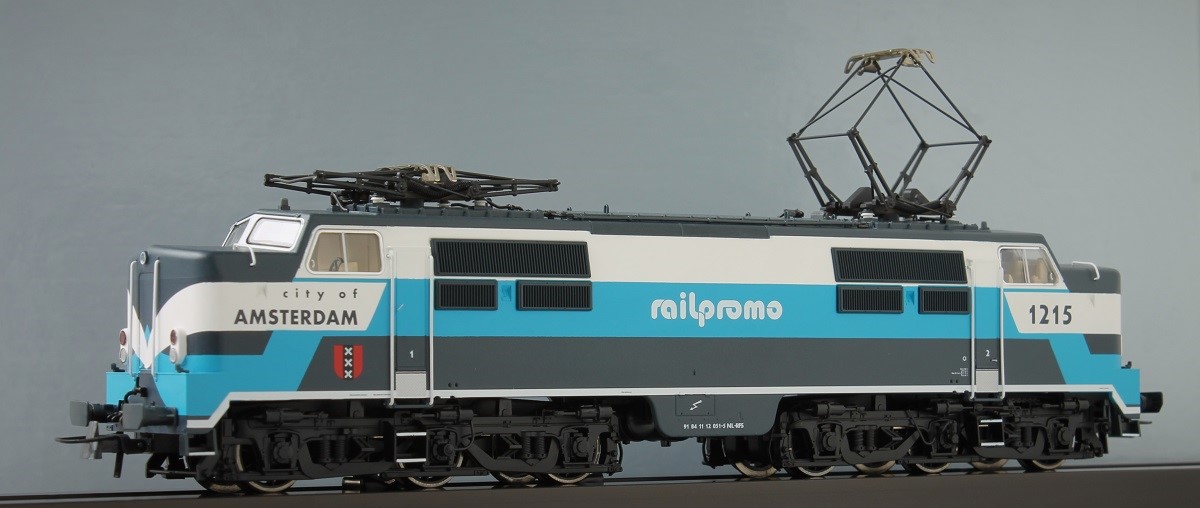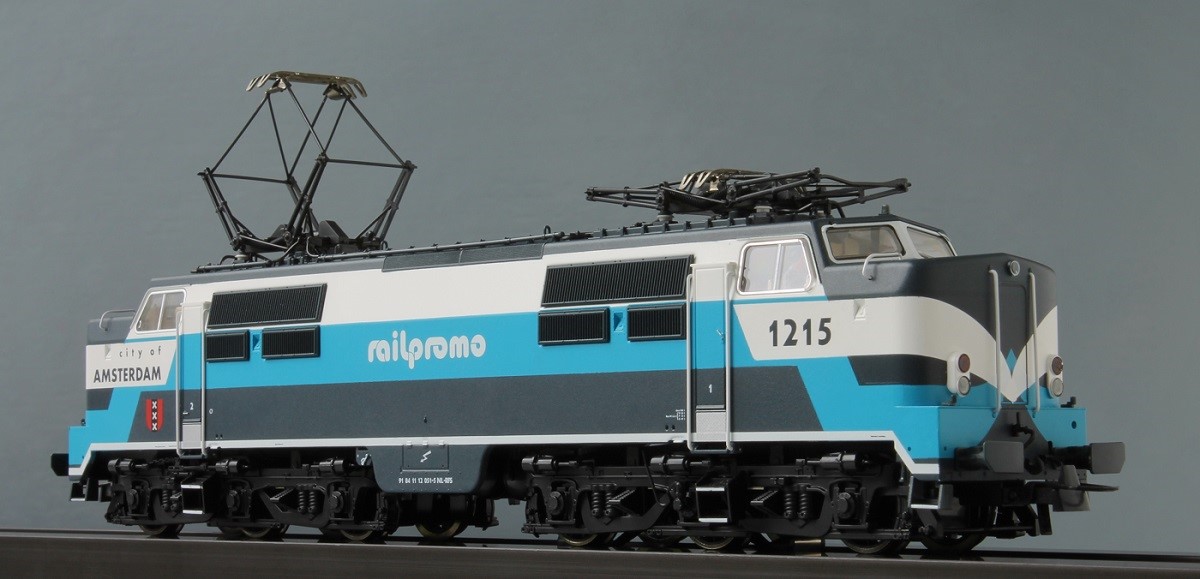 Roco 79835 - NS 1215 RailPromo / City of Amsterdam
6.5.2017
Today, my dealer brought some of his Trix Profi Cars to the shop for me to shoot them.
Besides that I found new models in the shop - a.o. a 2017 release of the class 50 with cabin and the E 93 2017 in black/grey - next to some nifty (and dusty) old stuff .
Coming soon on this Site.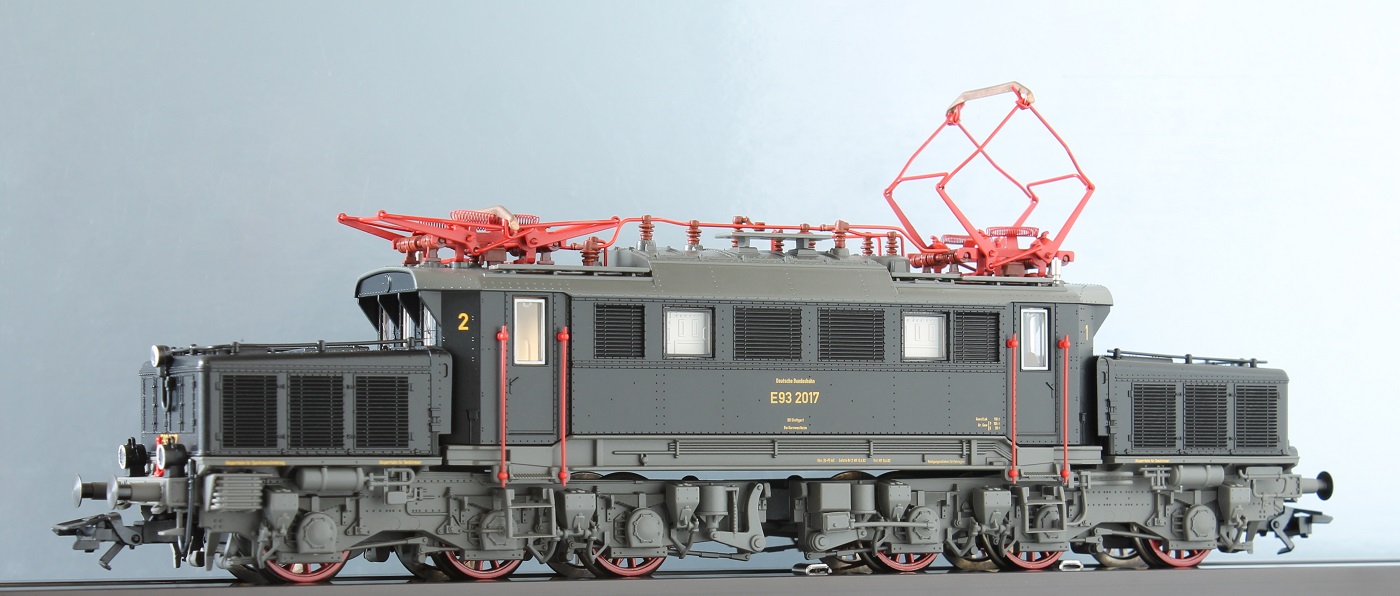 Märklin 37871 ~ although not prototypical in colour and number, but a sheer beauty she is!


Märklin 37871 ~ top and bottom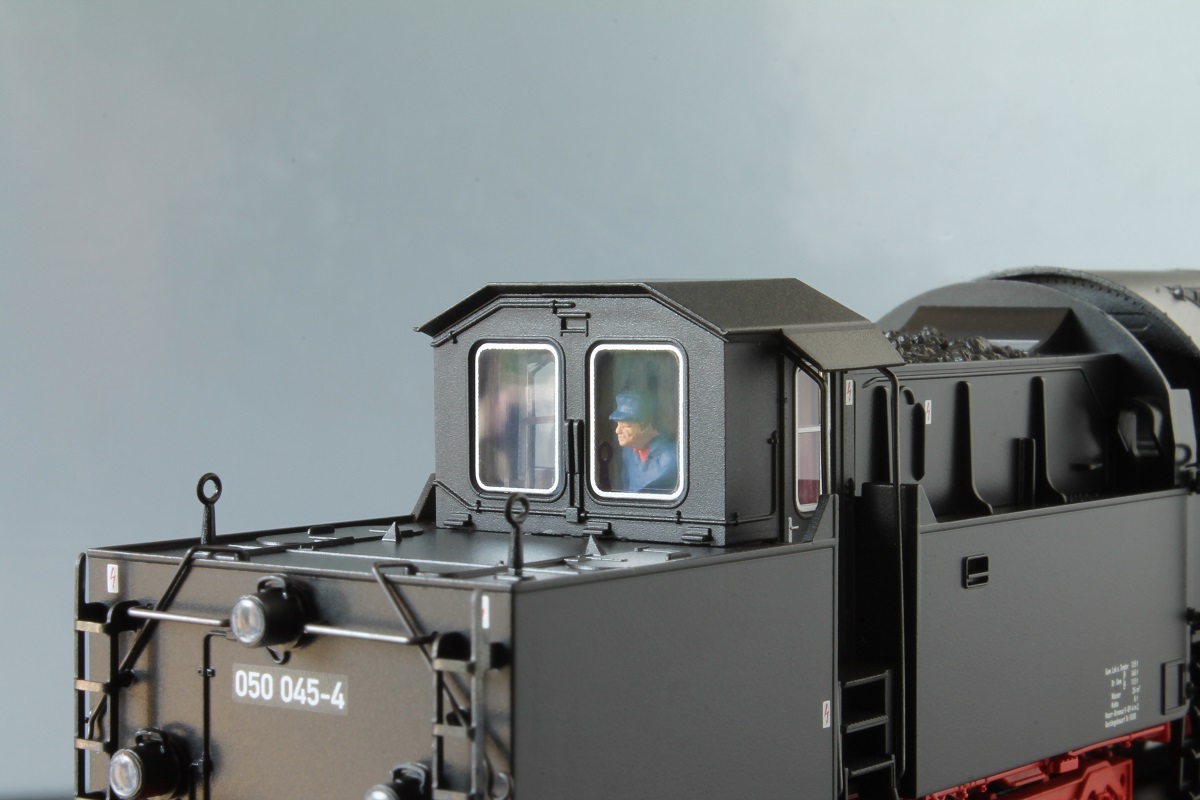 Märklin 37836 ~ Class 50 Cab, now with interior and personnel

Brawa 40151 ~ this time in AC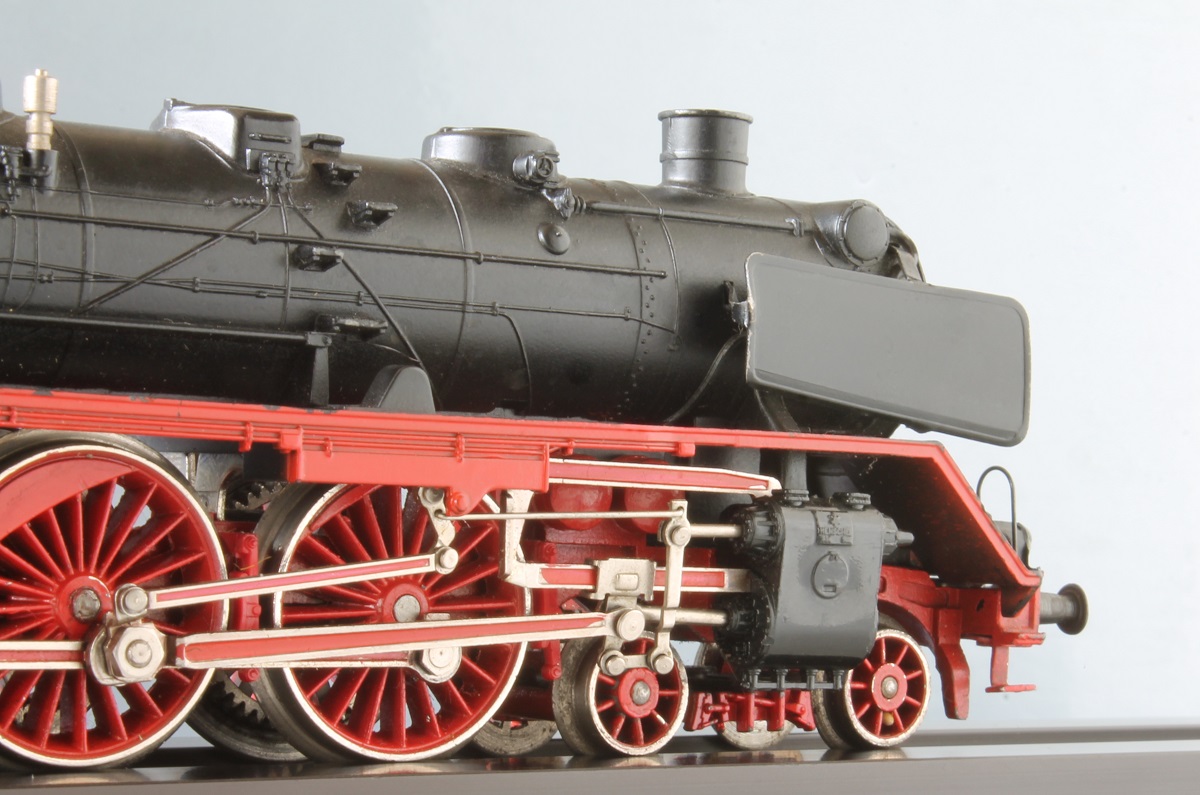 Märklin 3085 (version 1974-1981 with 'Drahtstange' and correct tender printing ~ occasion with much damage)

Fleischmann 4375 (1979-1983, occasion)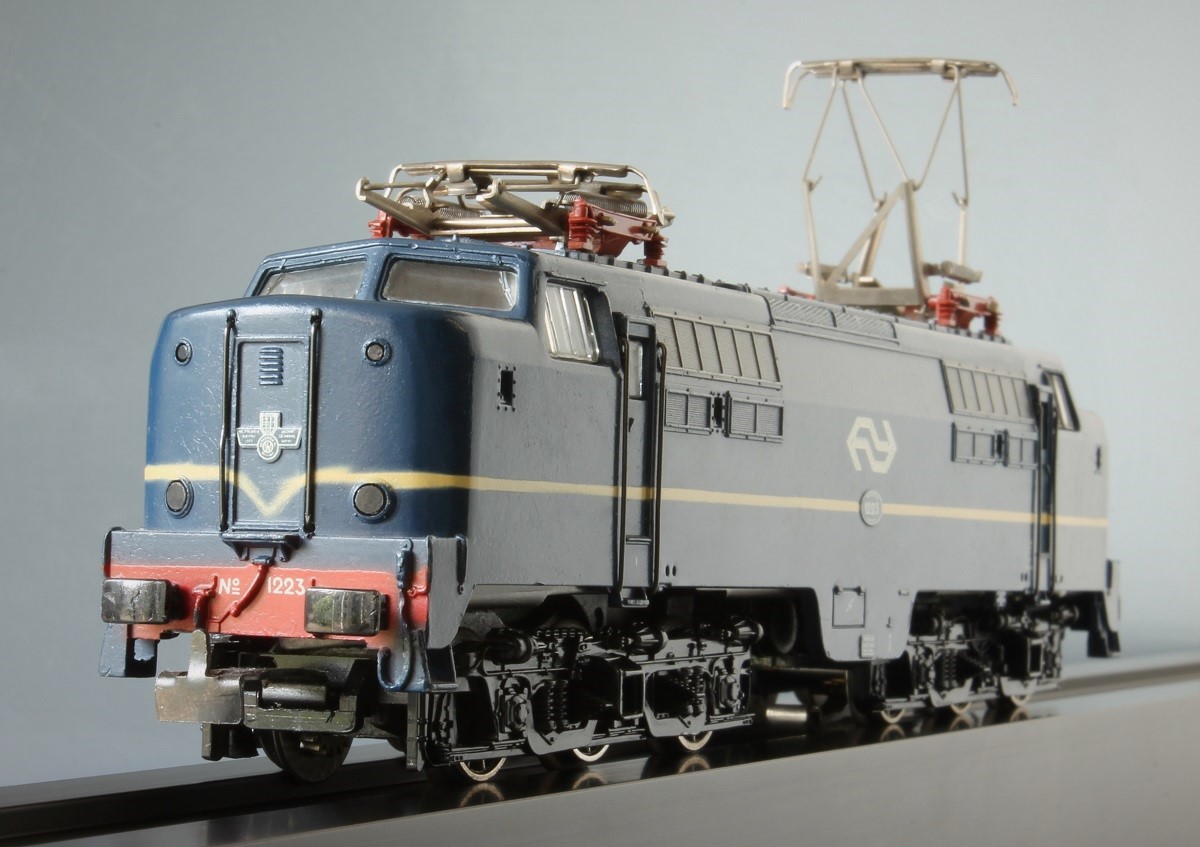 Märklin 3051 (1970-1972)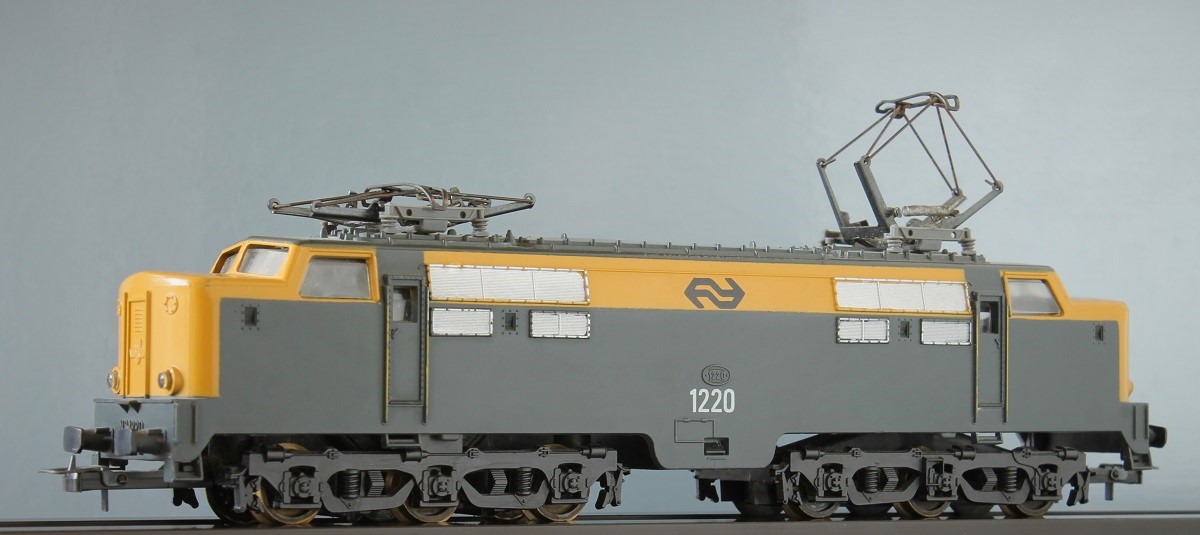 Lima 208024 (not in the least in my line, buts still...)
And some Trix Profi Club models from my dealer's: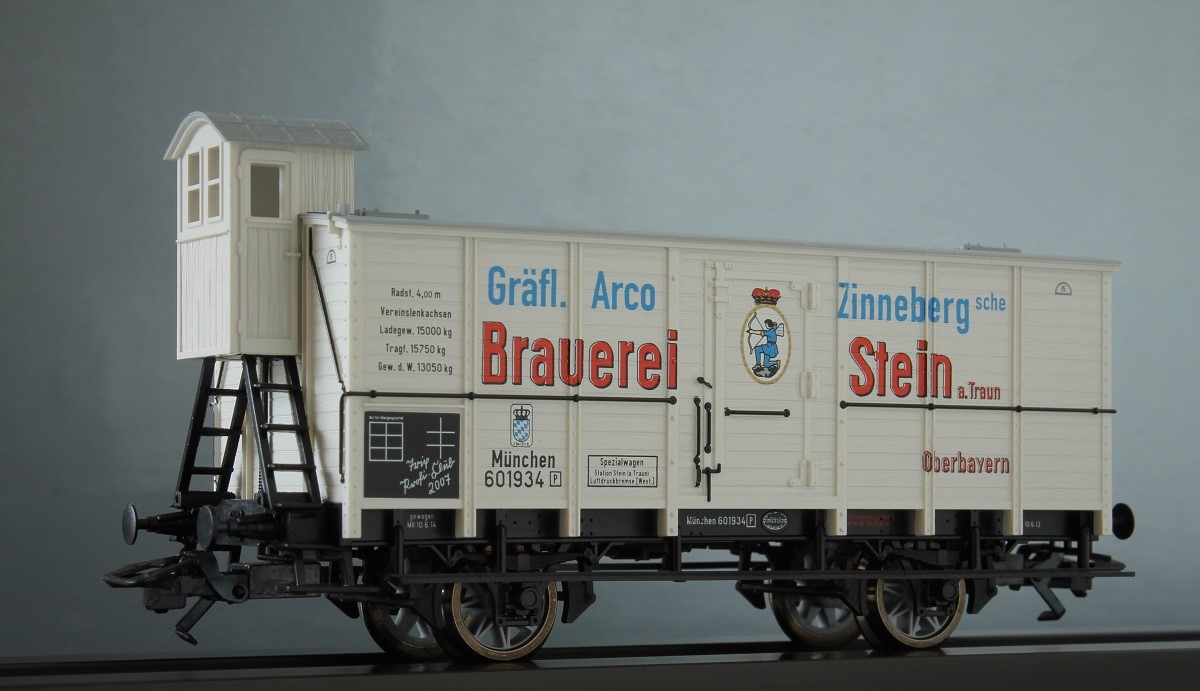 Trix 24082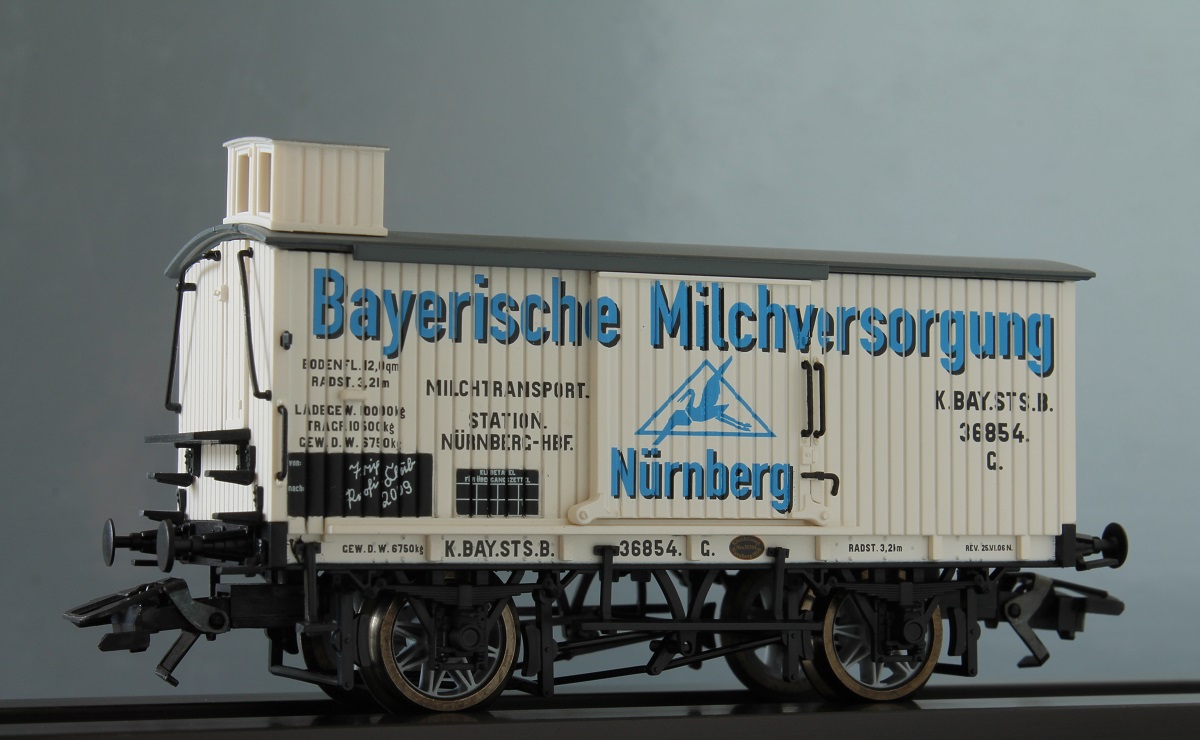 Trix 24086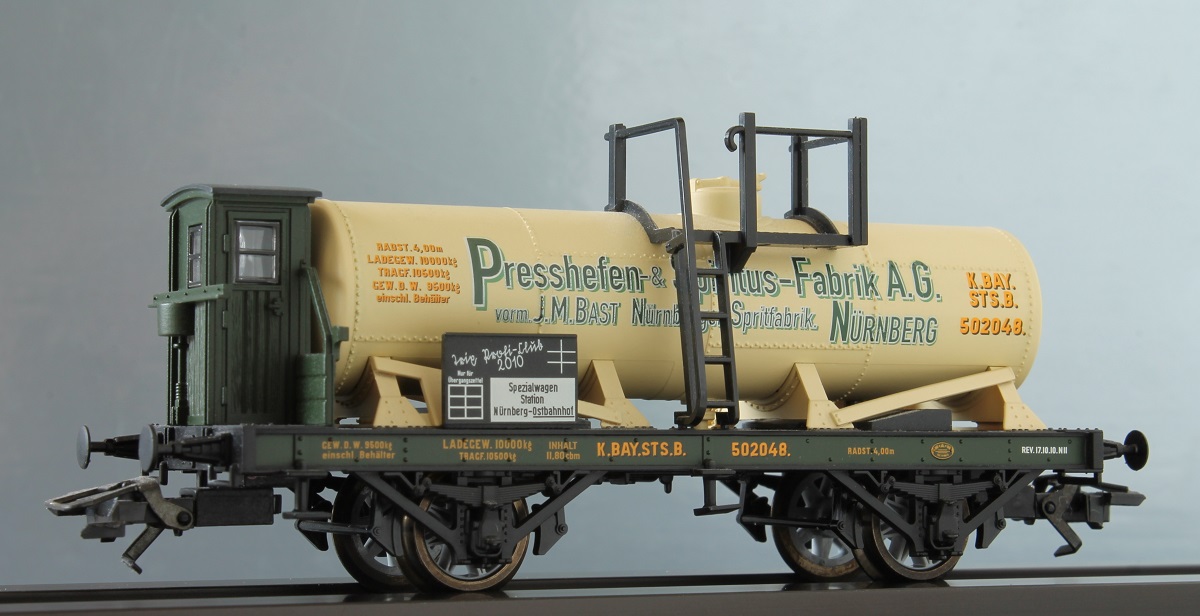 Trix 24088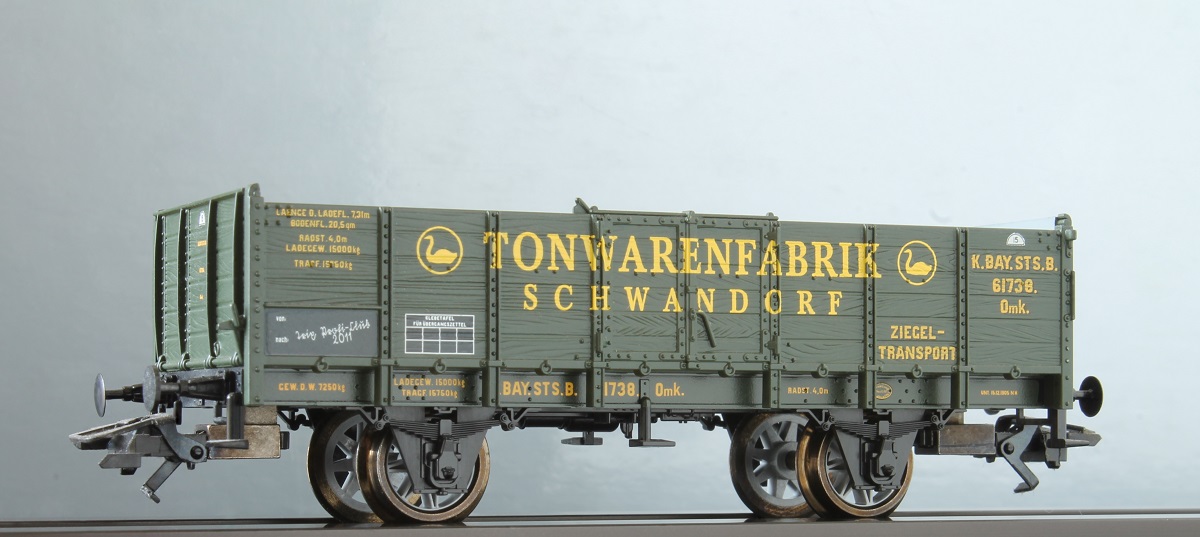 Trix 24092
13.4.2017 ~ Message from Euro Model Trains: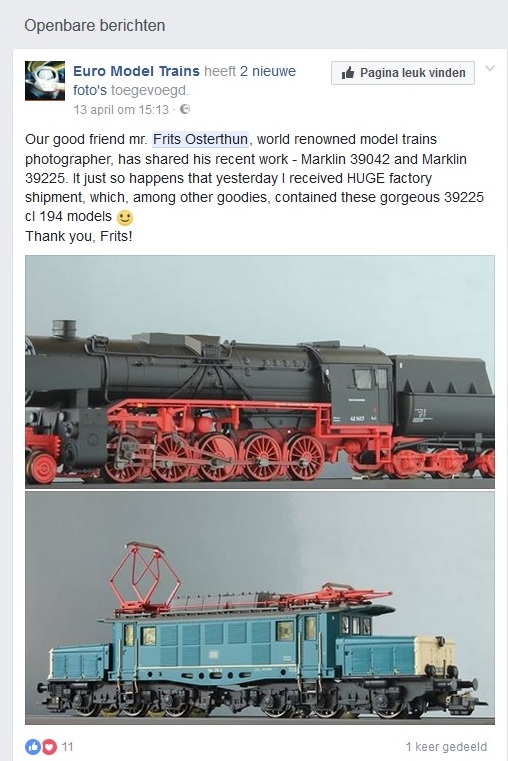 8.4.2017
After an invitation of my dealer I went to WSUM and had some 2017 New Releases before my lens, next to some oldies and occasions which I found in the back of the shop:
* Märklin 39054 ~ DRG Baureihe 05 003 Cab Forward in black livery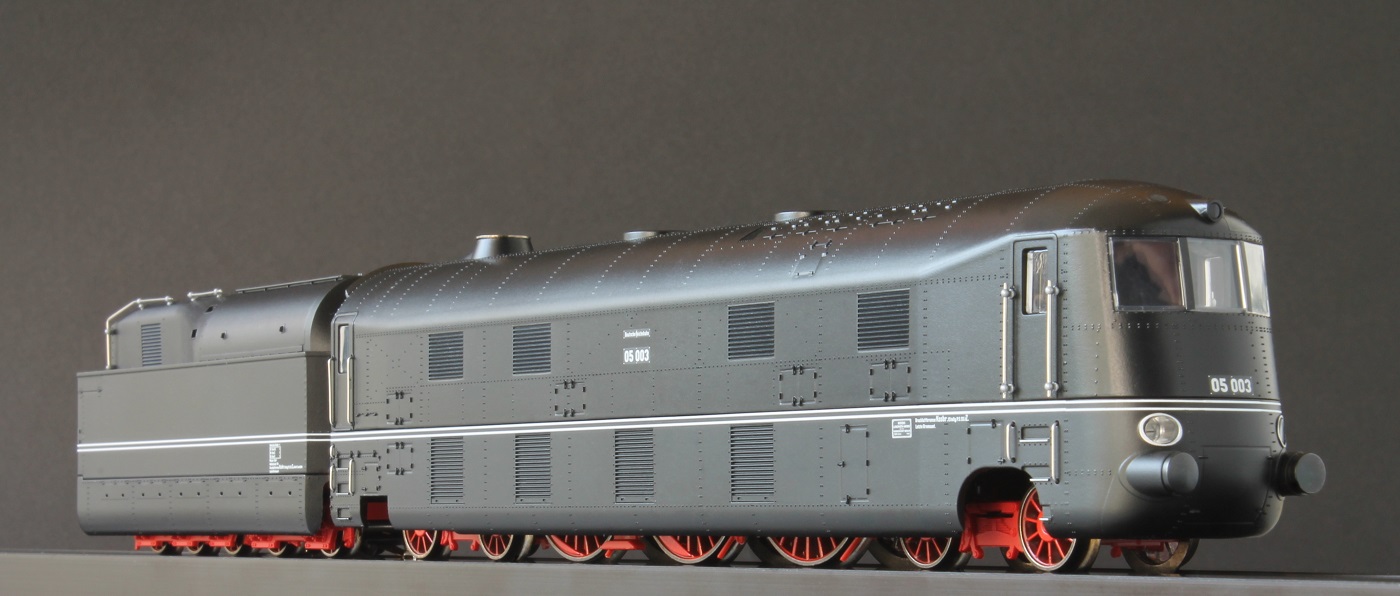 * Märklin 26194 ~ Train set with ET 194, Oppeln and Säuretopfwagen der Deutsche Reichsbahn-Gesellschaft (DRG) ~ LE Sommerneuheit 2016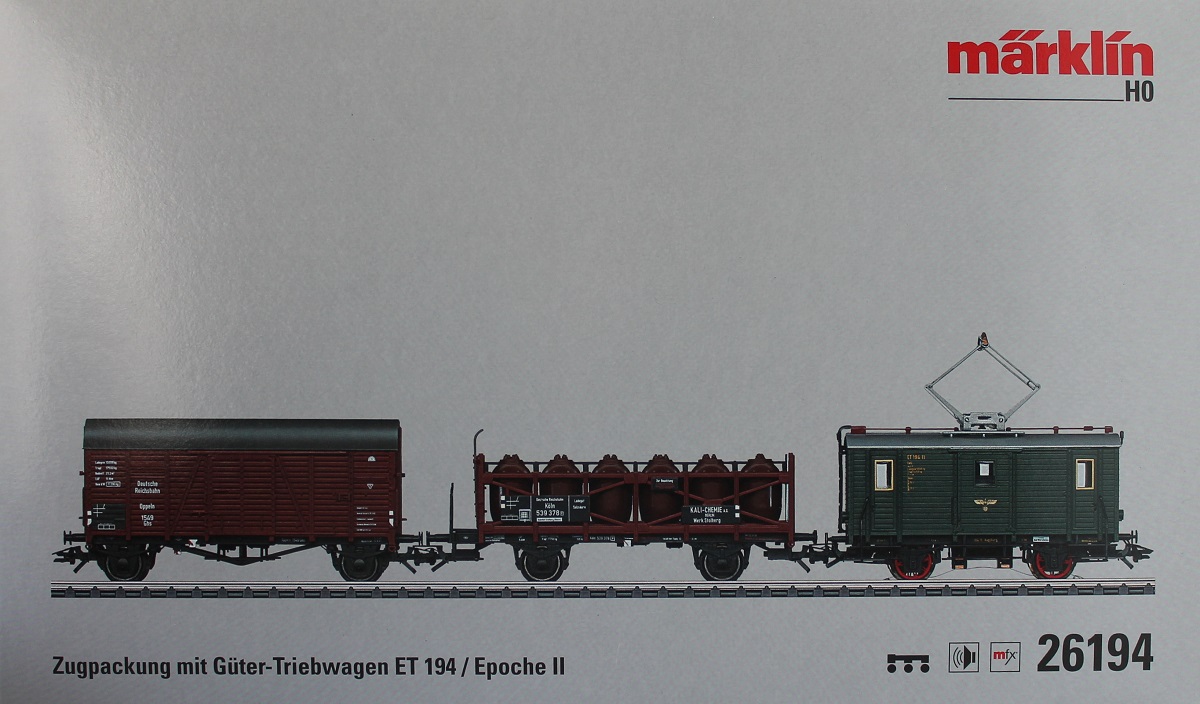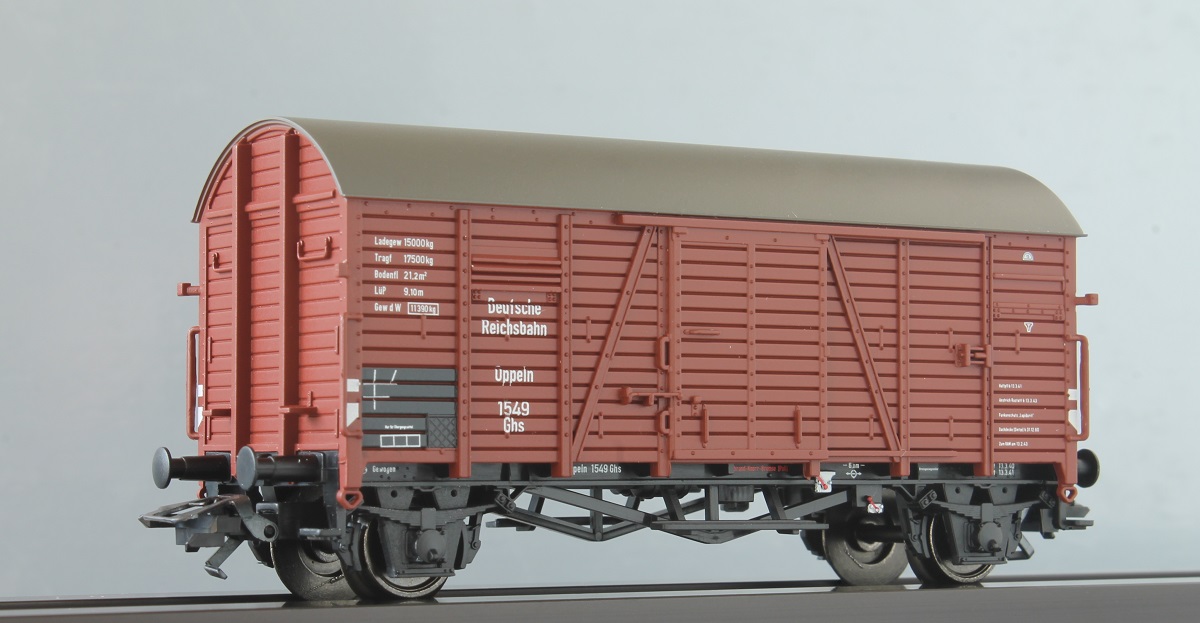 * Märklin 39042 ~ Kriegslokomotive Baureihe 42 1417.
Mark the headlights, which are positioned right into the cylinders (direct LED's). Also available in the States...

Märklin 39042
* Märklin 39225 ~ Class 194 178-0, newly released as Limited Edition 2017 with several gadgets added such as Telex coupler and LokSound,
in comparison with Märklin 3422 (New 1995) and Roco 62424 (New 2011):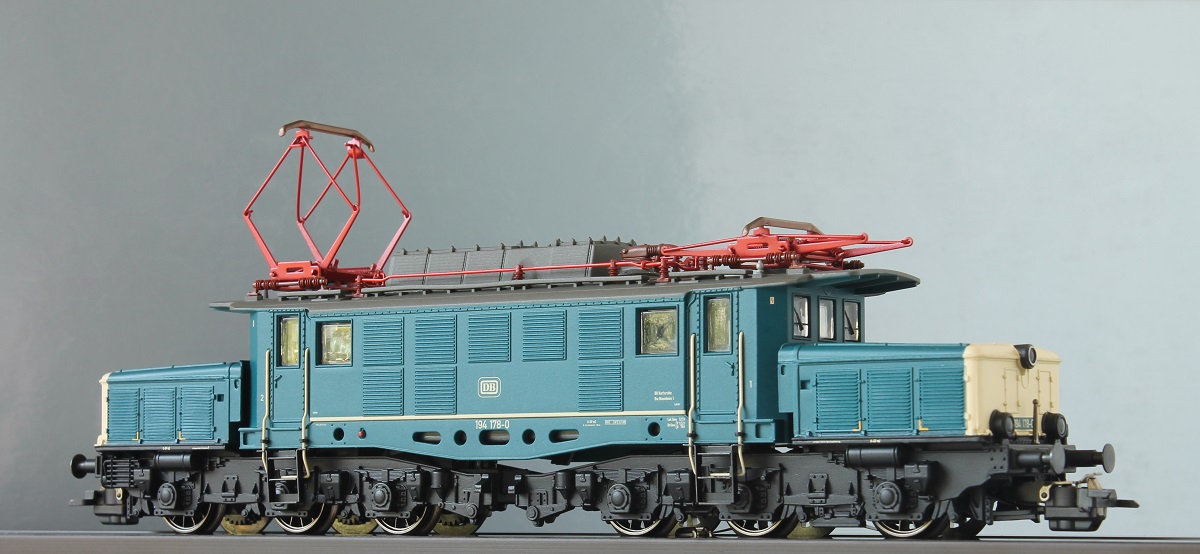 Märklin 39225 ( LE 2017)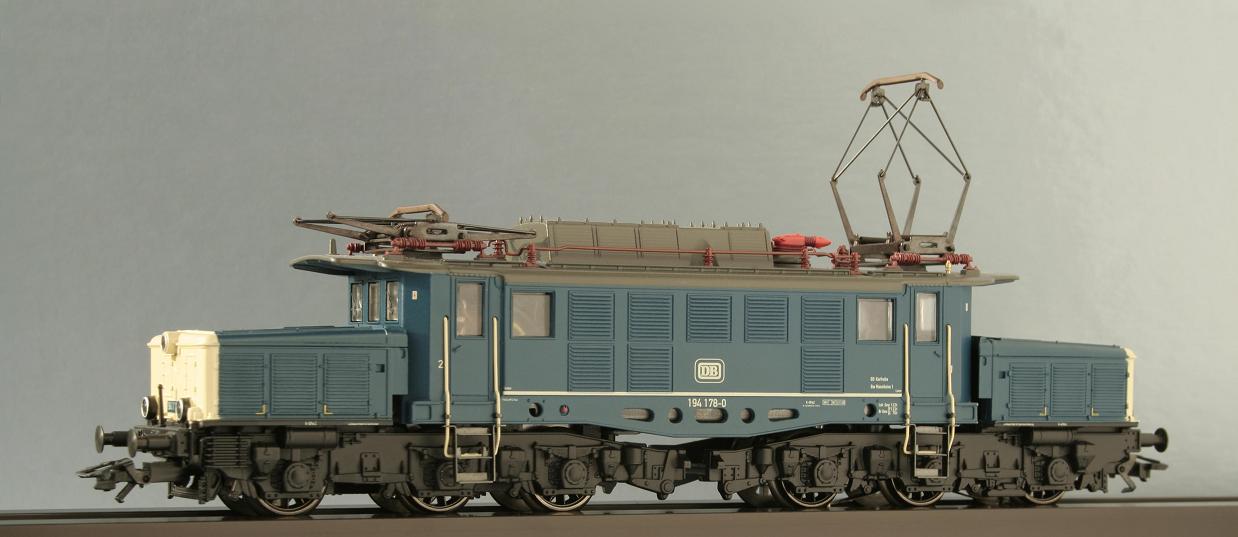 Märklin 3422 (1995-1998)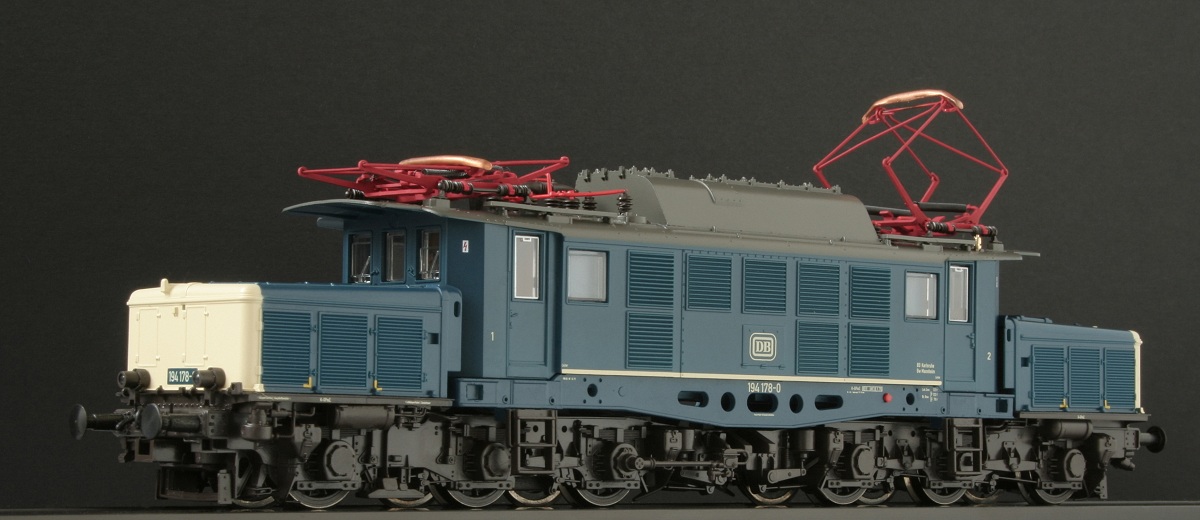 Roco 62424 (N 2011)
* Fleischmann 1337 ~ E 10 134 der Deutsche Bundesbahn (DB):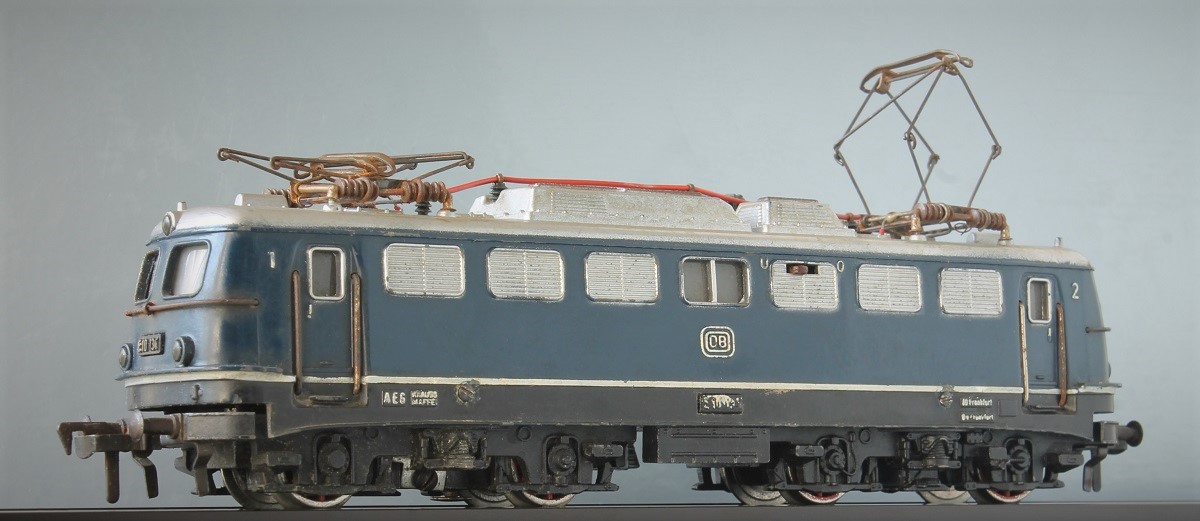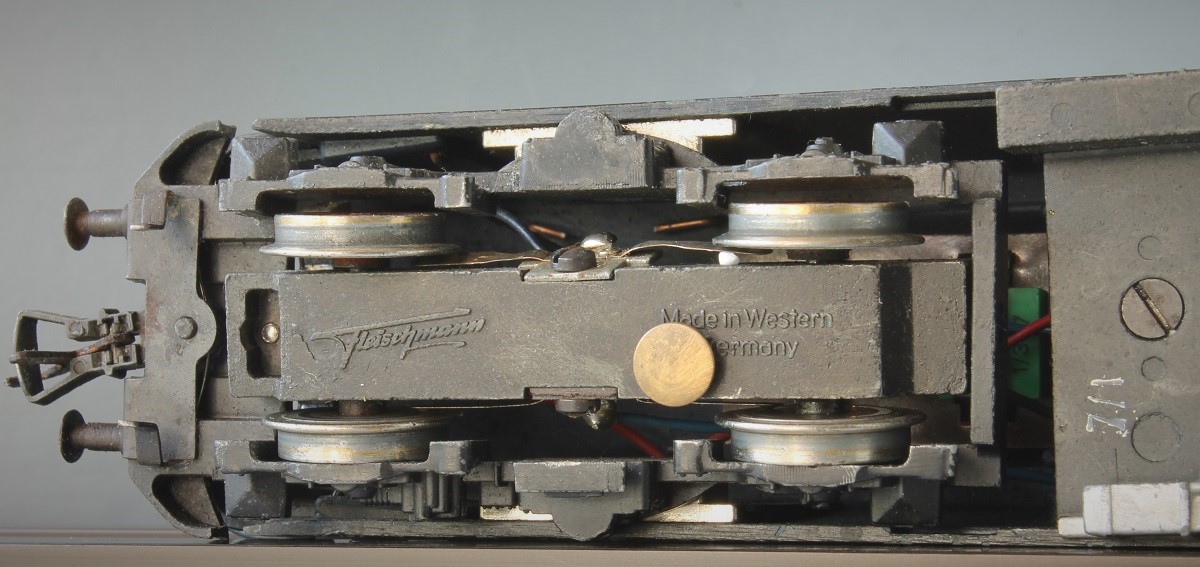 Fleischmann 1337
* Fleischmann 4336 ~ E 112 310-8 (E 10.12) der Deutsche Bundesbahn (DB):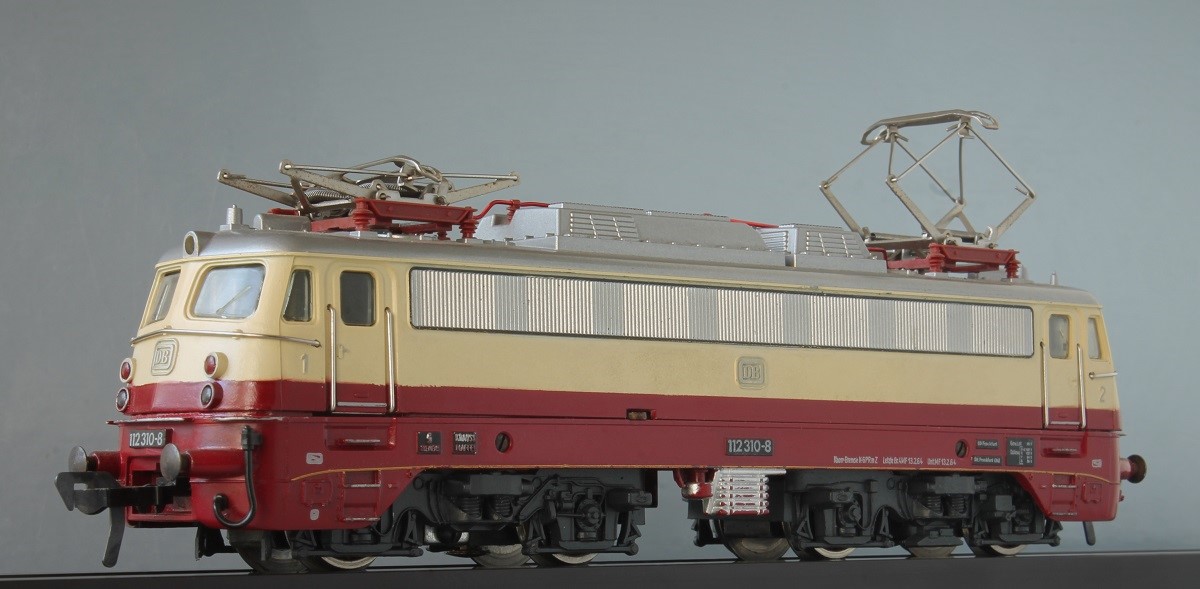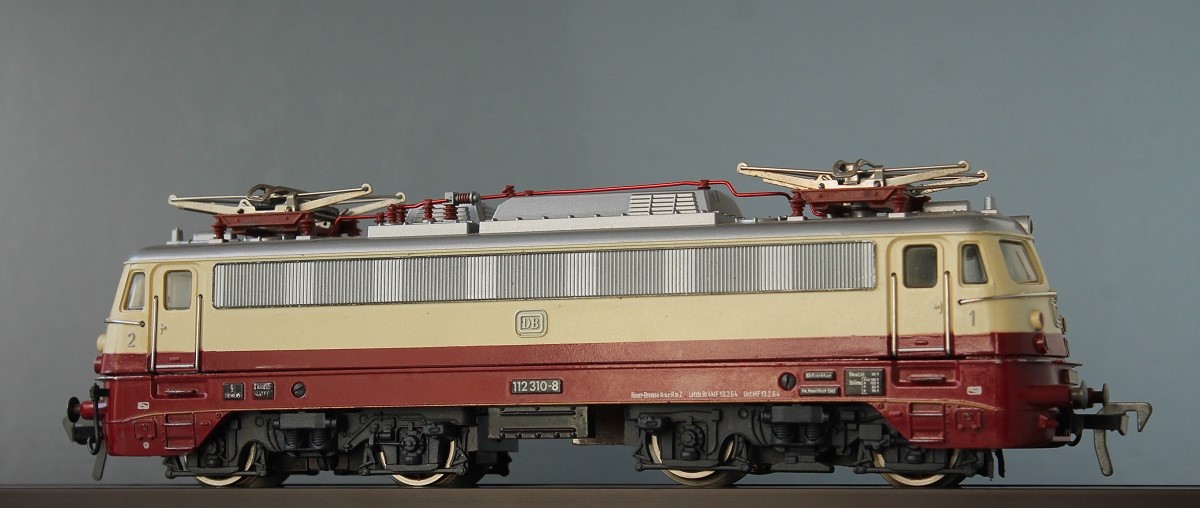 Fleischmann 4336
* Märklin 3037 ~ E 10 024 der Deutsche Bundesbahn (1960-1968) with "Hauptschalter" on the right spot (near cabin 1):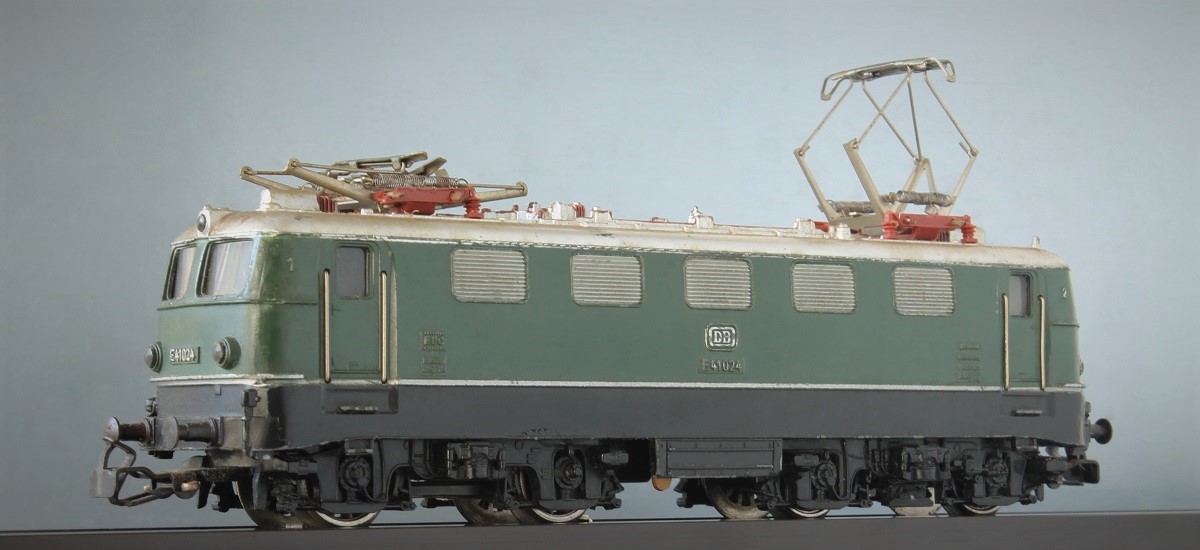 Märklin 3037
* Artitec NS 6317 ~ Serie 6300 der Nederlandsche Spoorwegen (NS):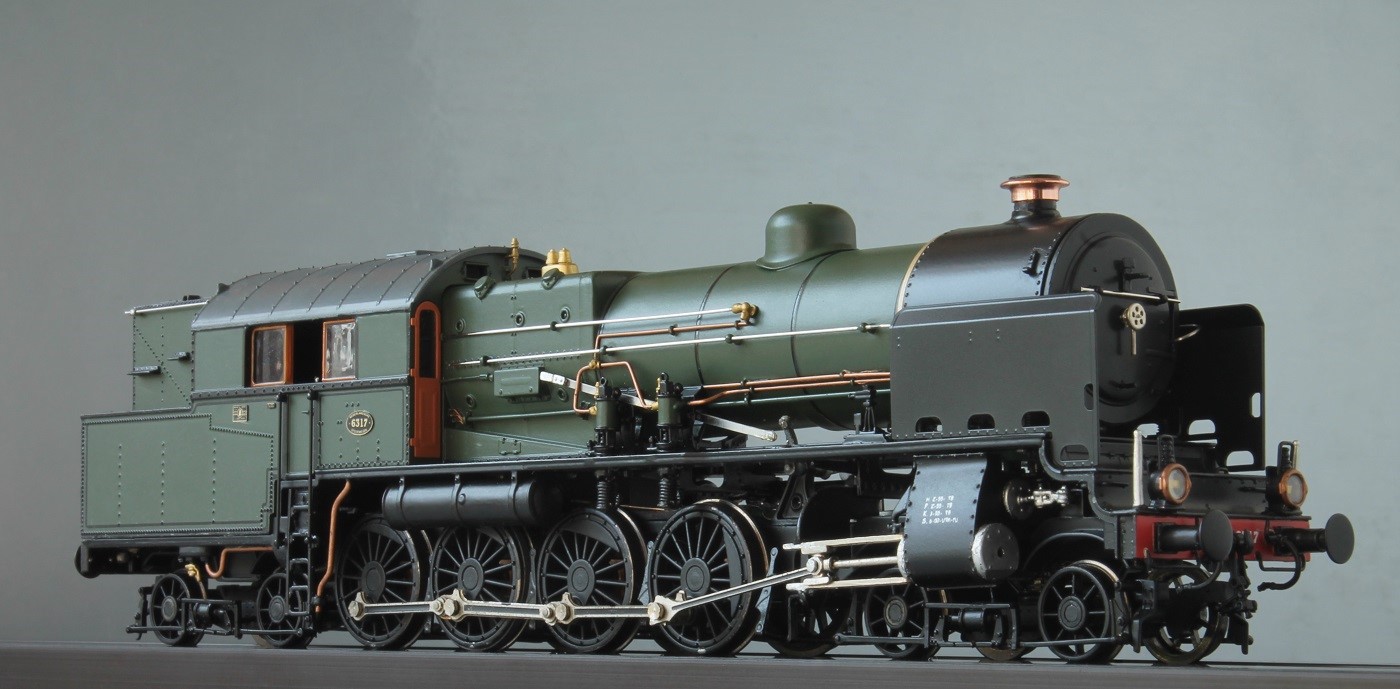 Artitec 20.274.01 (NS 6317, Olijfgroen, Schwartzkopff, Hoge kolenbak, Museumloc)
18.3.2017
On invitation of a Dutch forum member I did an elaborate photo-shooting in Amsterdam this afternoon. He handed me some 50 more or less exceptional and unique Märklin models like locomotives, sets, coaches, museum cars and some metal cars.
Even the very first edition of the Borsig Mallet Class 53 Kriegslokomotive (released 1979) with 'Drahtstange' was at hand:

Märklin 3102.1 (DRG 53 0001 Mallet)
And furthermore...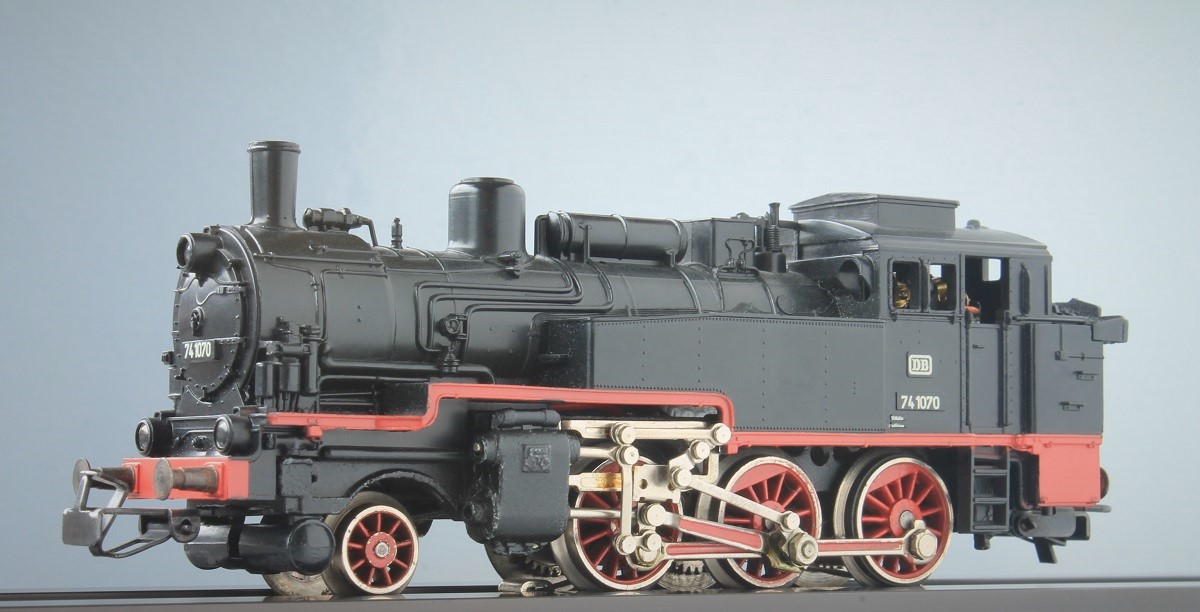 Märklin 3095 ~ the very first edition of the Prussian Class 744-13, only produced in 1968 with road number DB 74 1070


Märklin 3094 ~ also the very first edition, released in 1970, still without Flügelrad, an uncut cabin and 6 spokes in the front runners


Märklin 3489/3789

Märklin 3111 (bay. S 3/6 for NMBS/Entente)

Märklin 3098 ~ the very first P 8 in DB livery with Wannentender

Märklin 2961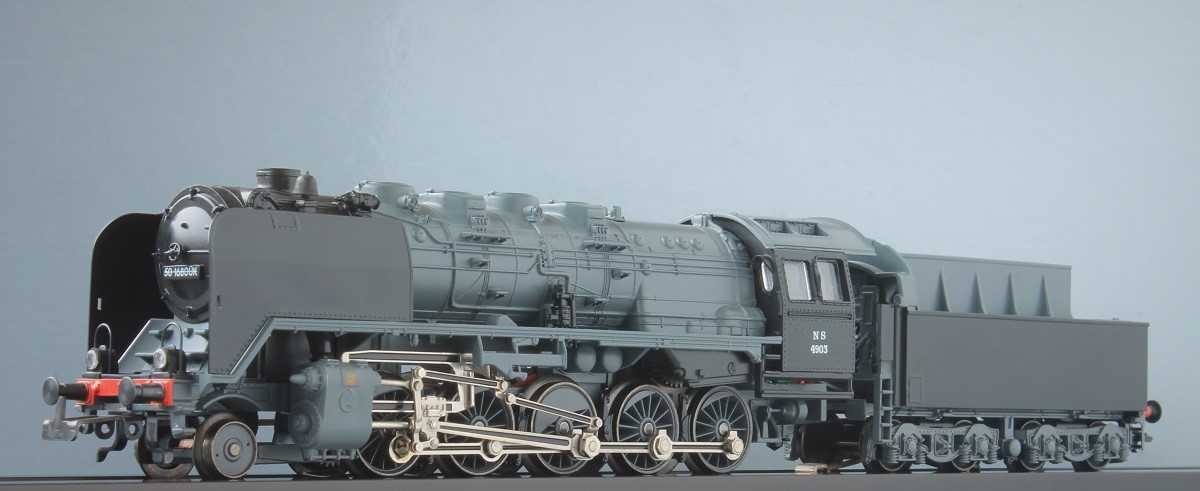 Märklin 3419 ~ a classic class 50 during wartime in the Netherlands (NS 4930 viz. DRG 50 1680 ÜK)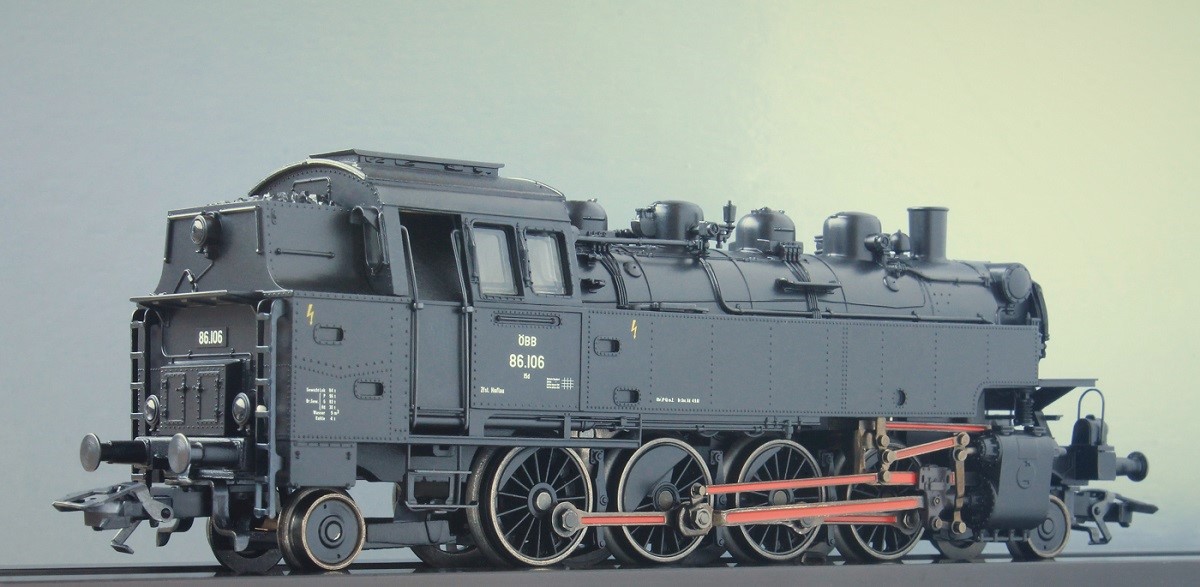 Märklin 26831 - Baureihe 86 mit Dampfschneeschleuder (LE 2001), which is a copy of the DB-version (LE 1998)


Märklin 37963 ~ DB 96 019 as weathered edition

Märklin 28970 ~ "Hochzeitszug" Trix & Märklin 1997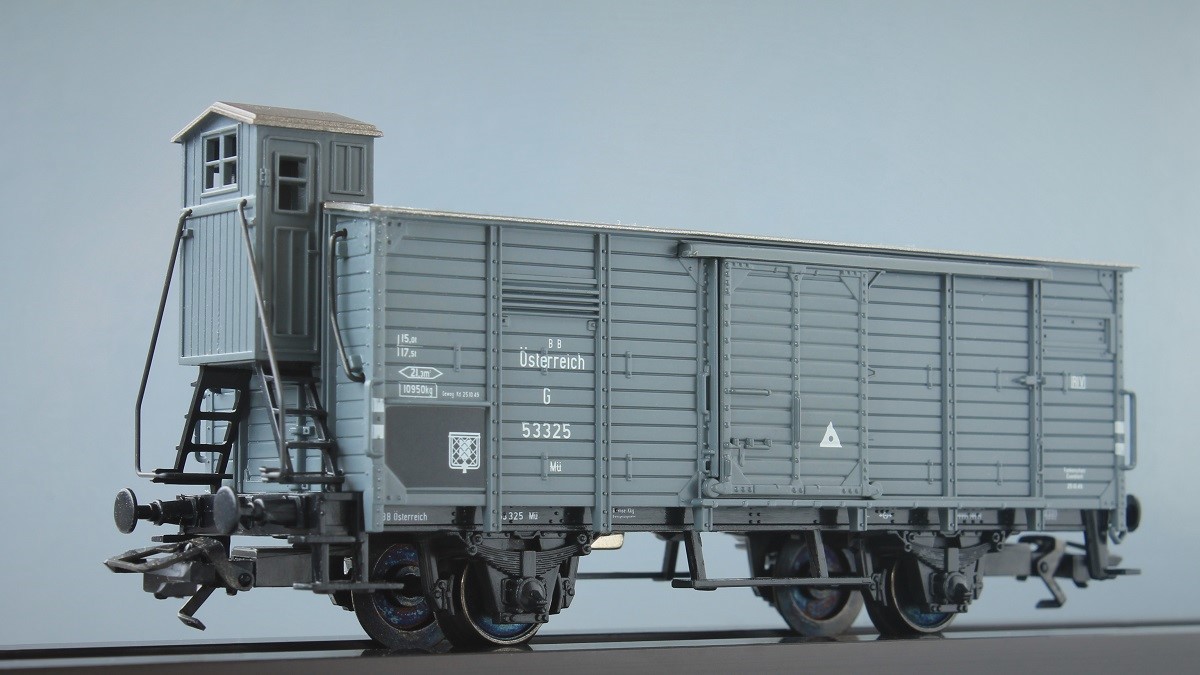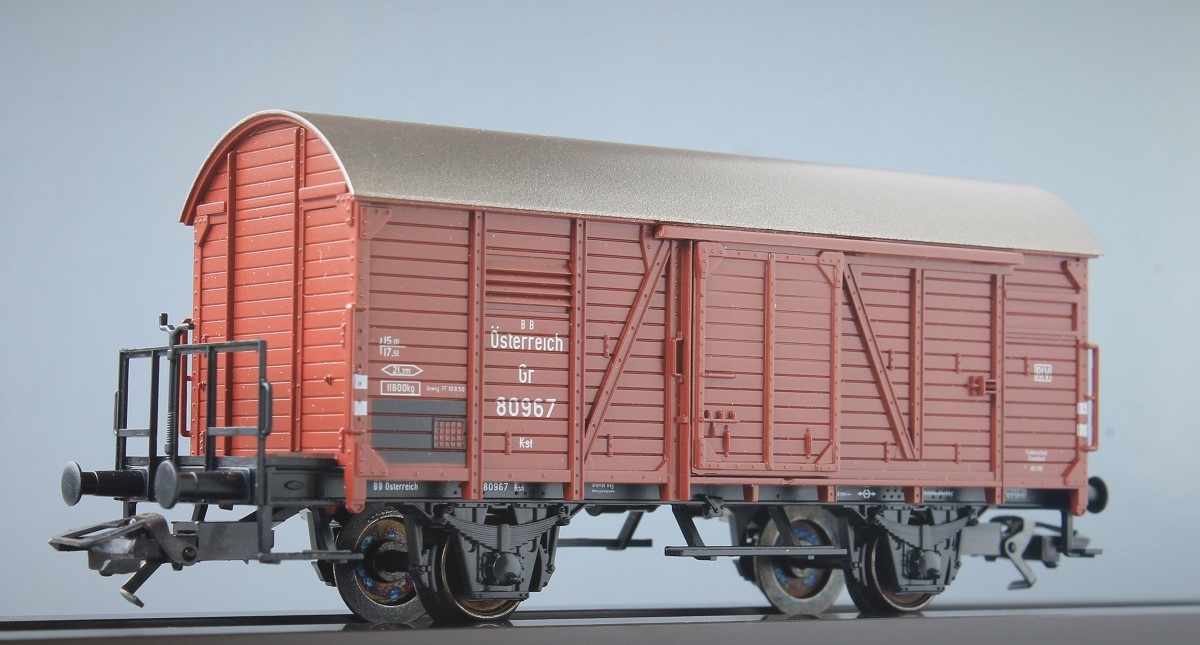 Märklin 28971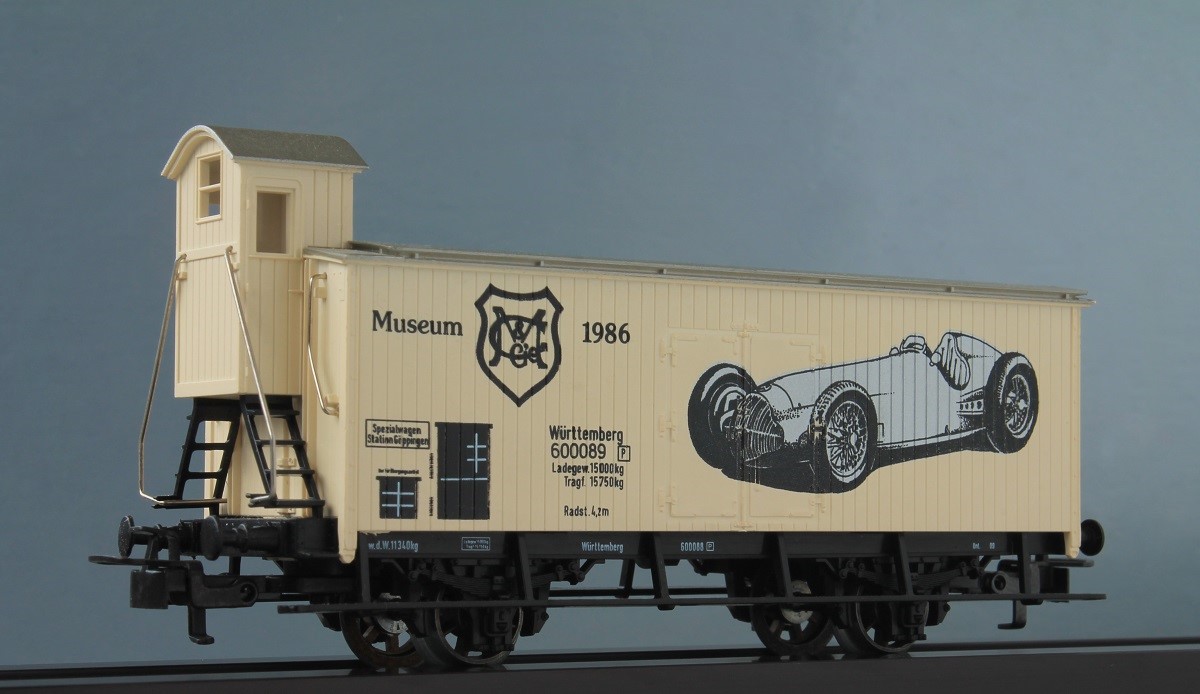 Märklin 86701 (Museum 1986)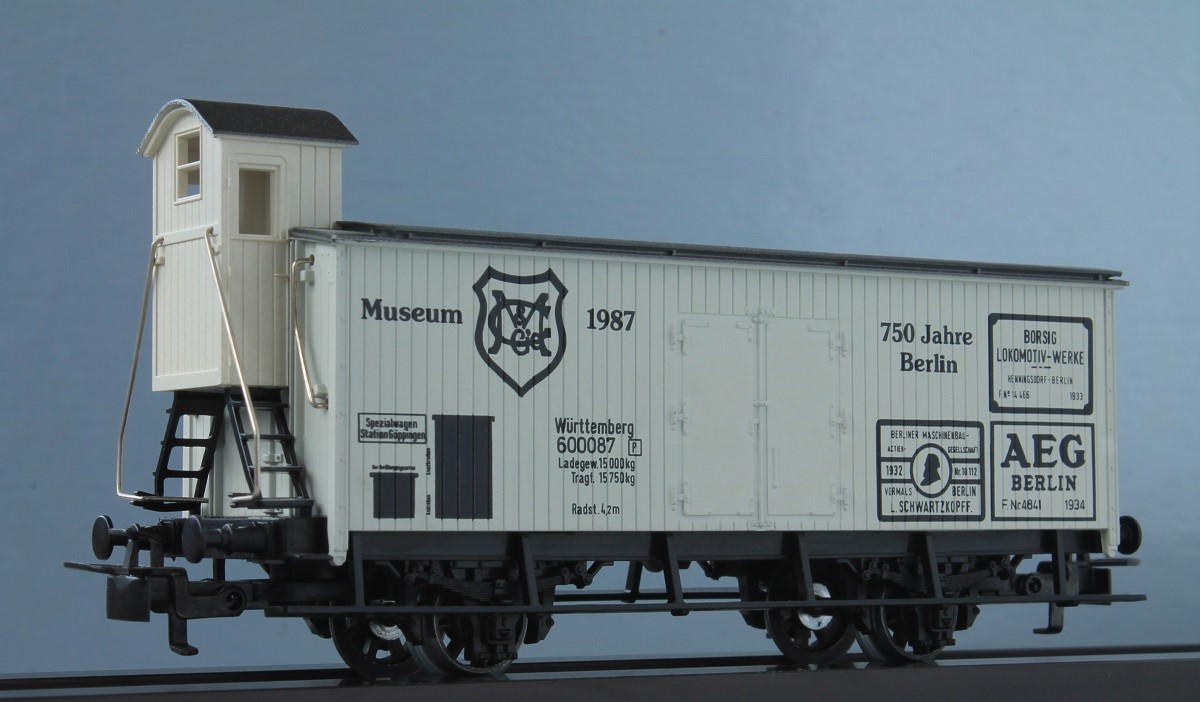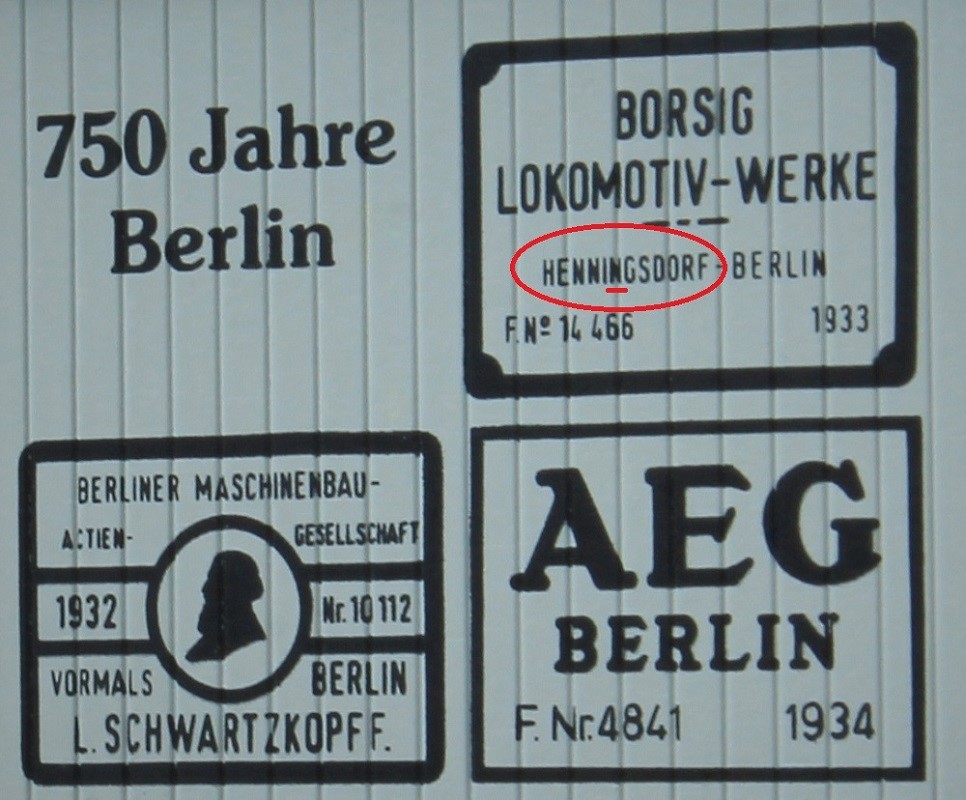 Märklin 87701 (Museum 1987 - first edition with erroneous printing Henningsdorf instead of Hennigsdorf)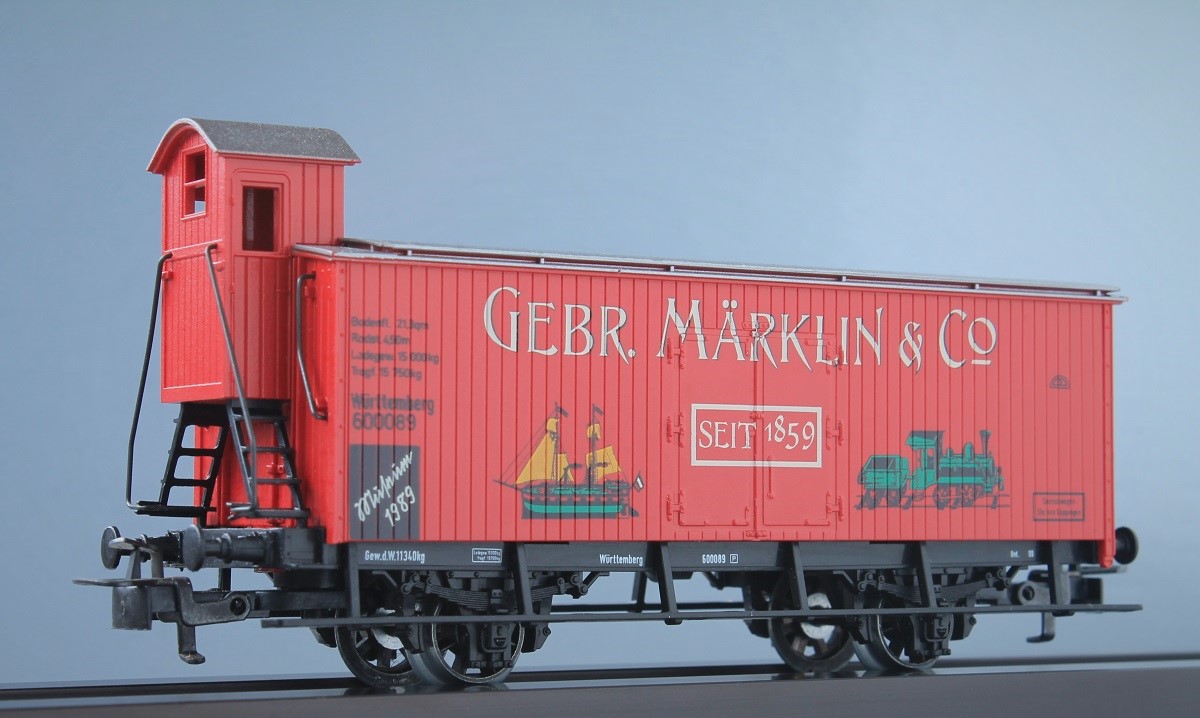 Märklin 89701 (Museum 1989)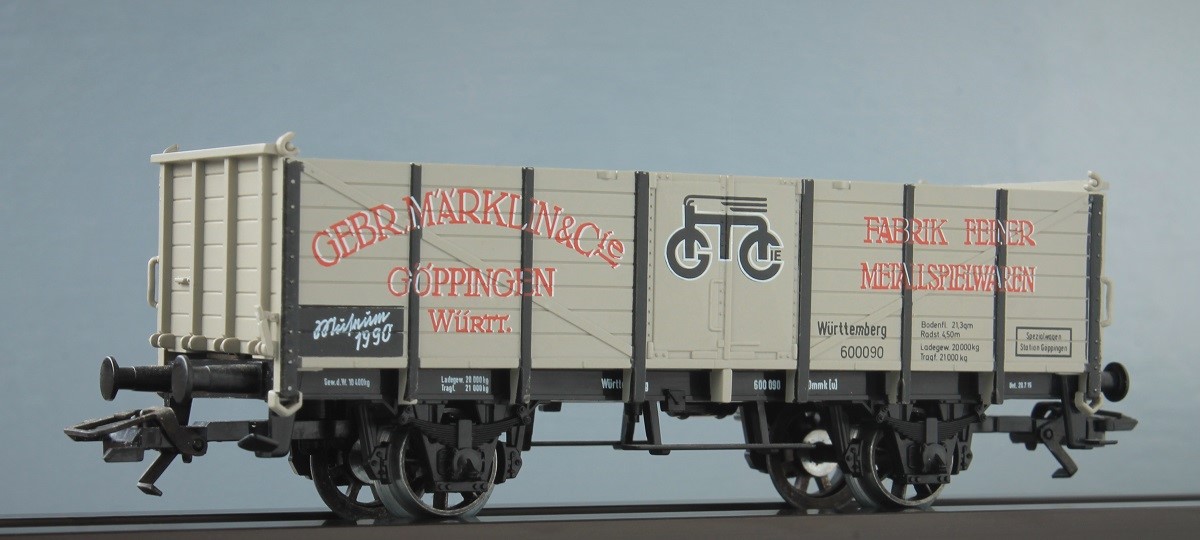 Märklin Museum 1990

Märklin Museum 2001 (Märklin 48001)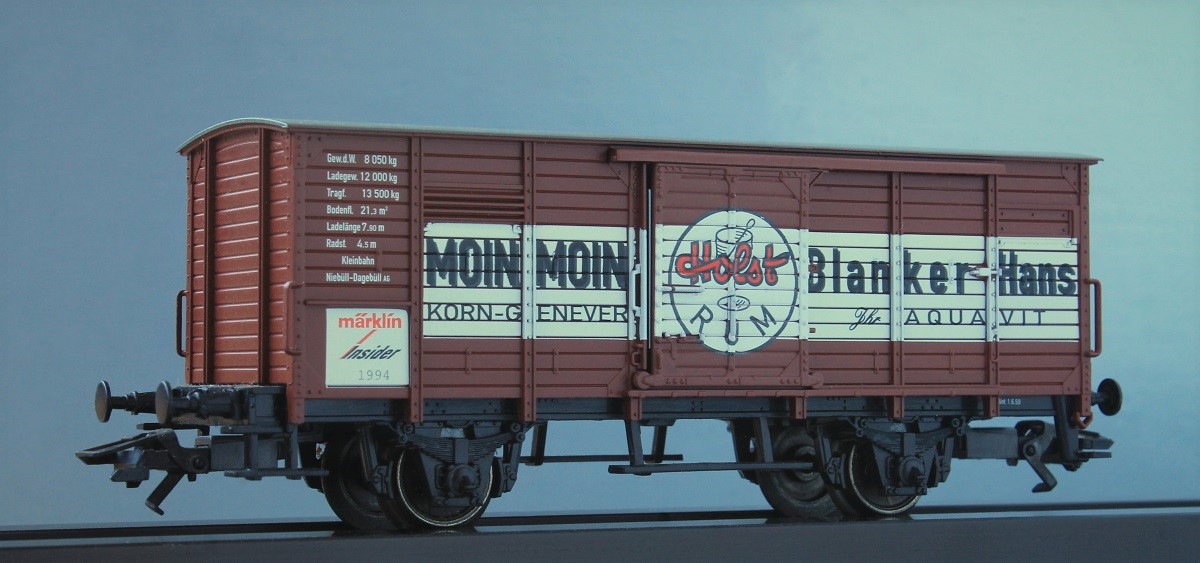 Märklin 84878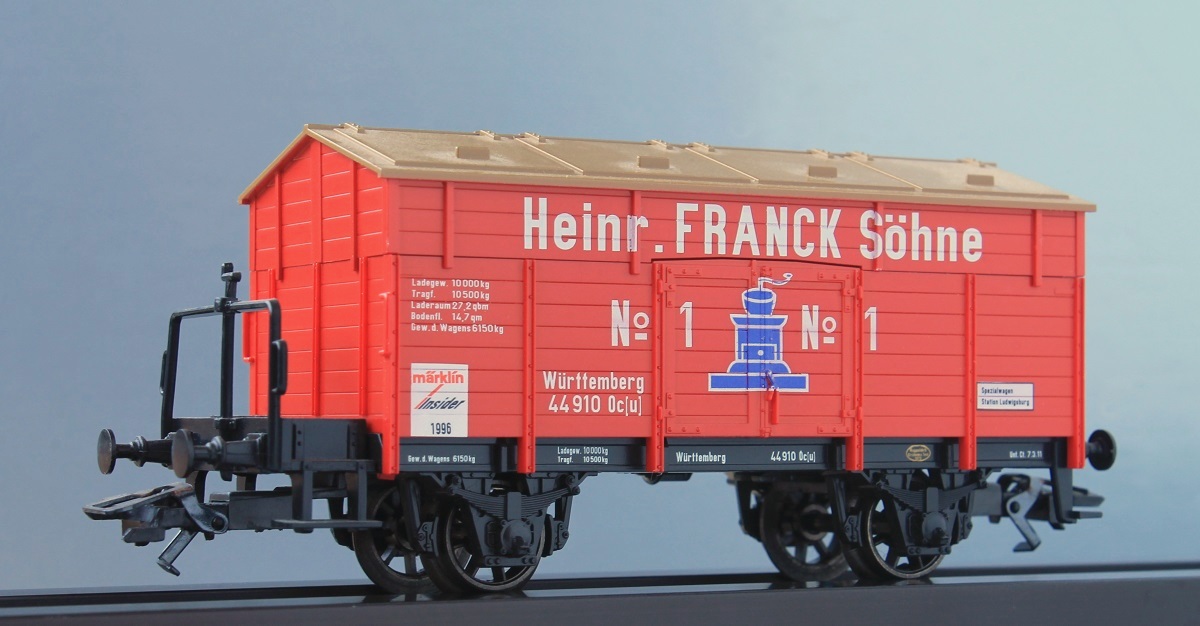 Märklin 46969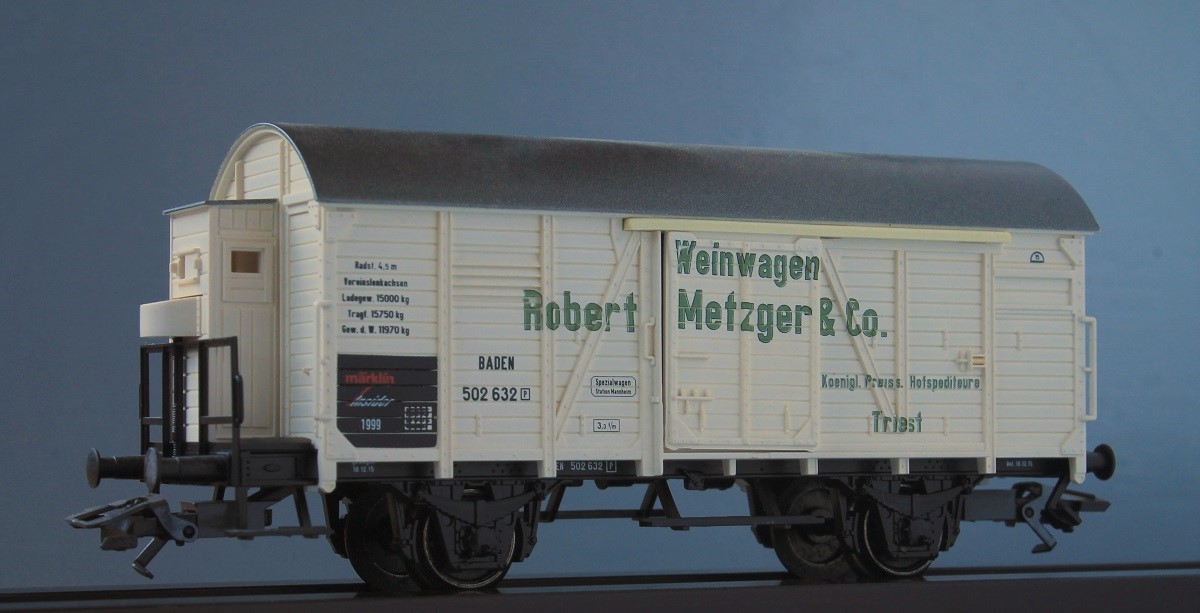 Märklin 48754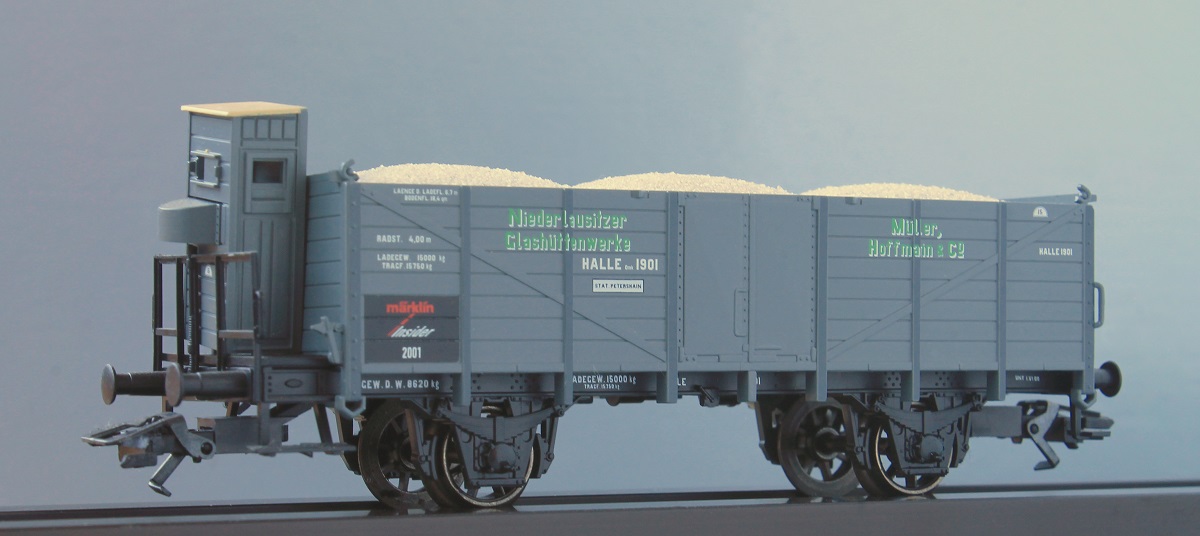 Märklin 46037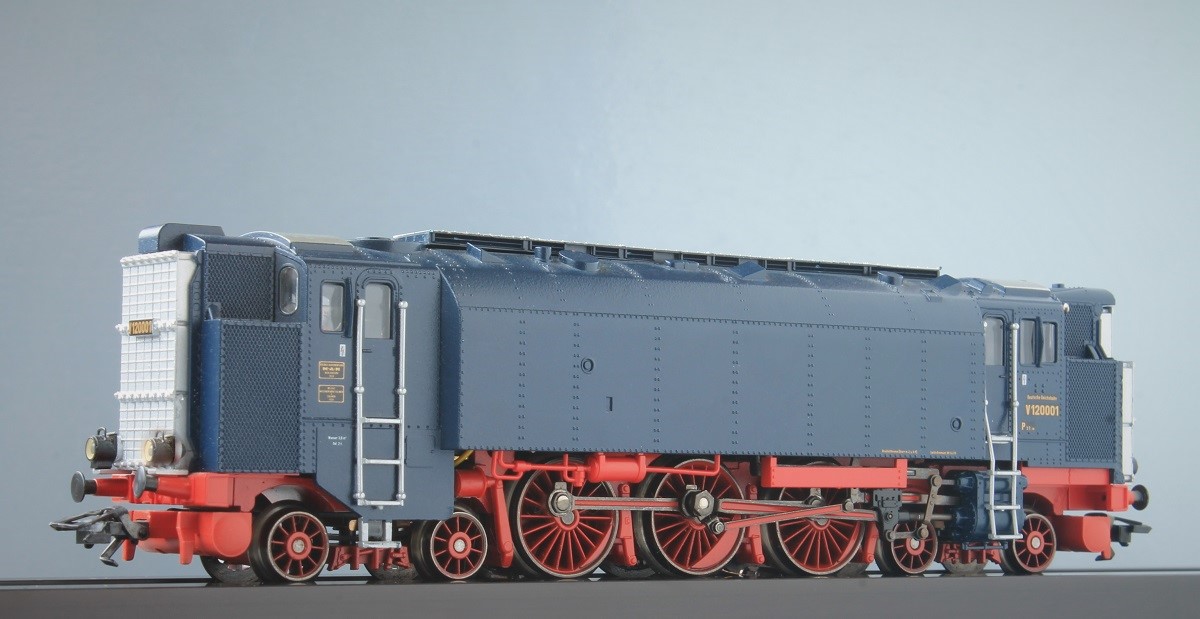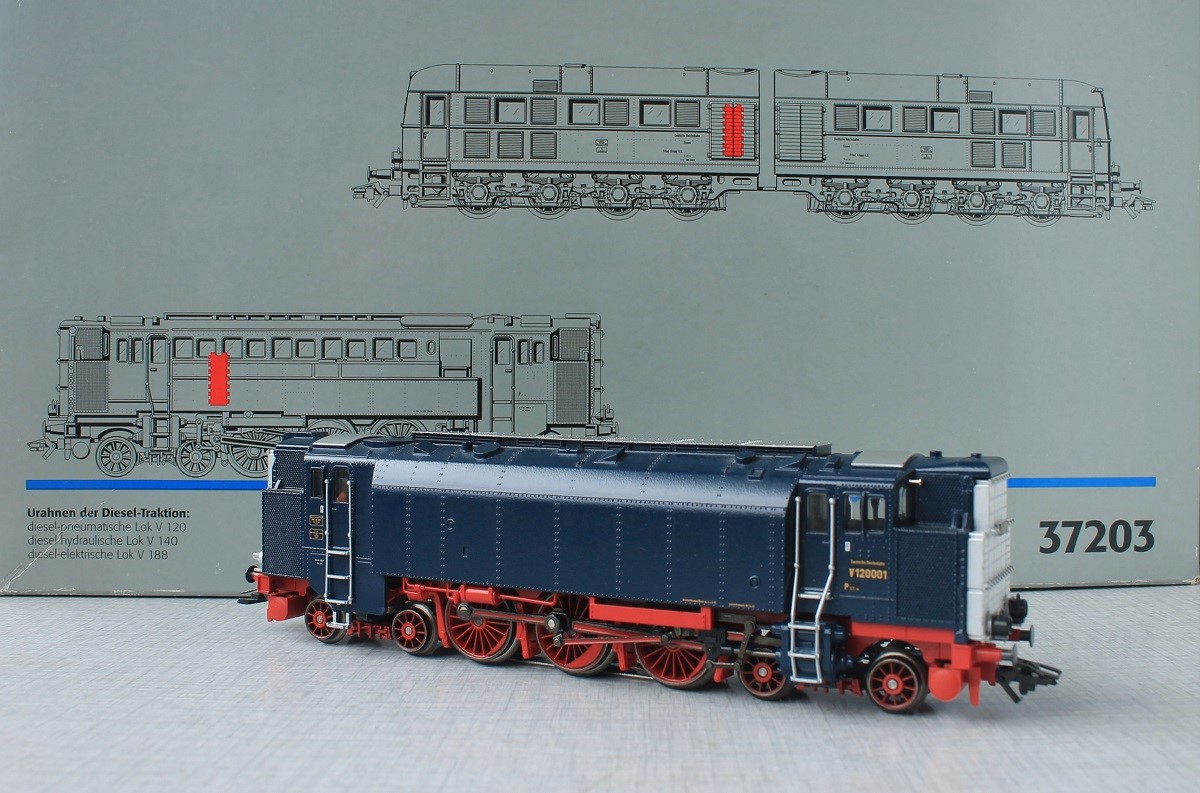 Märklin 37203 ~ the former V 3201 in the set Urahnen, now in blue as V 120 001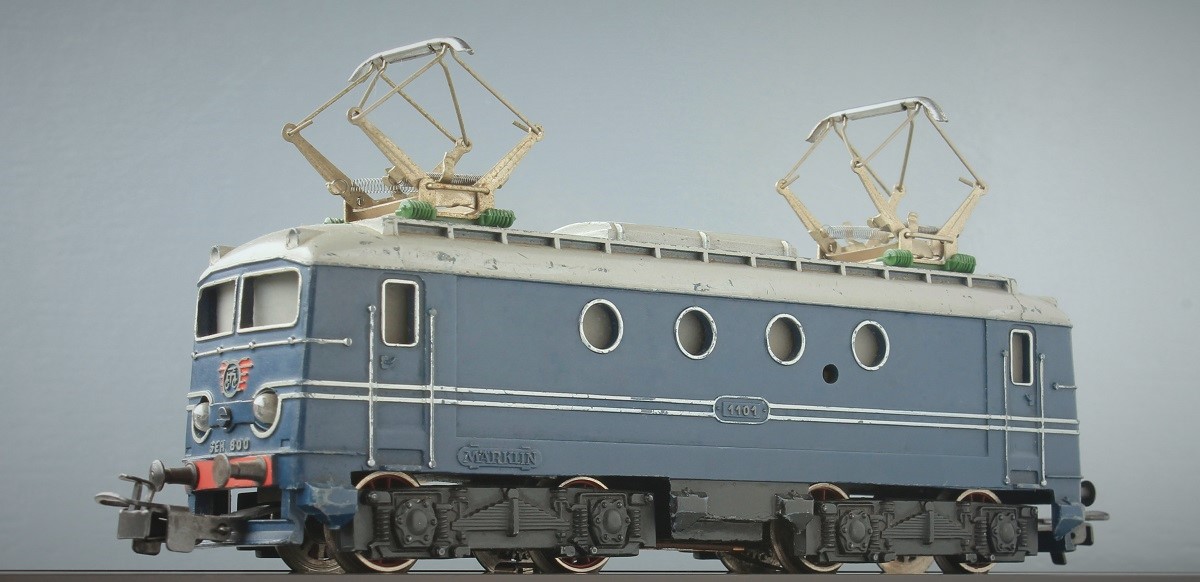 Märklin SEH 800 viz. 3013.4 as Nr. 1101 of the "Nederlandsche Spoorwegen" (NS) with silver roof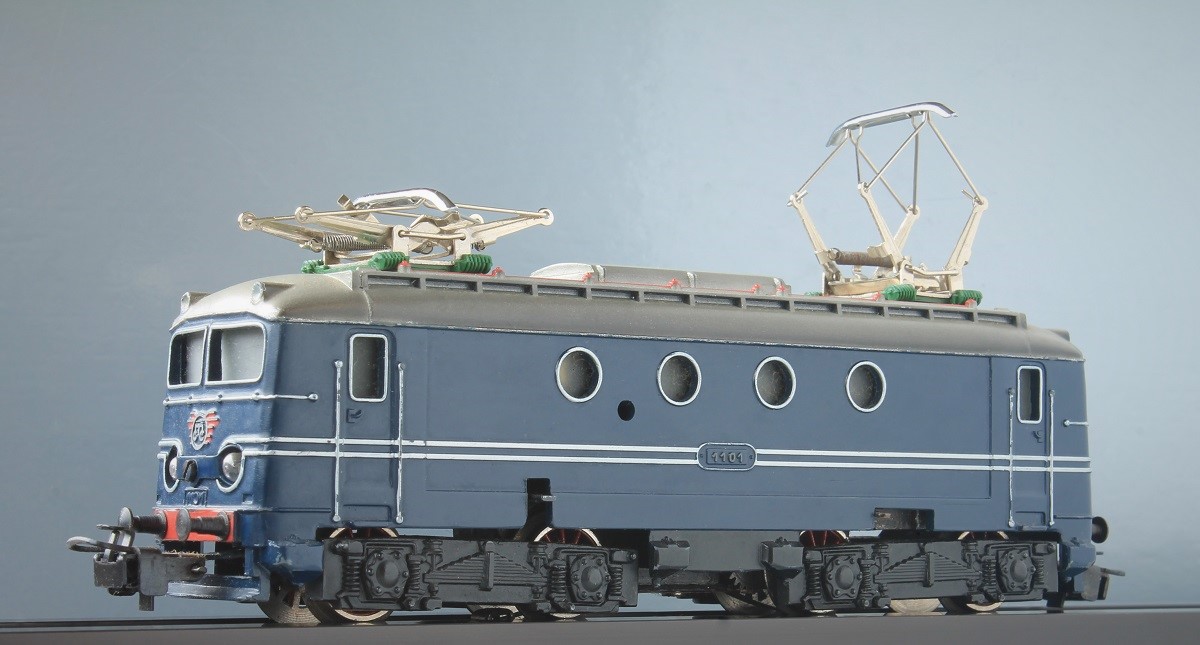 Märklin SEH 800 viz. 3013.4 as Nr. 1101 der Nederlandsche Spoorwegen (NS), with a dark grey roof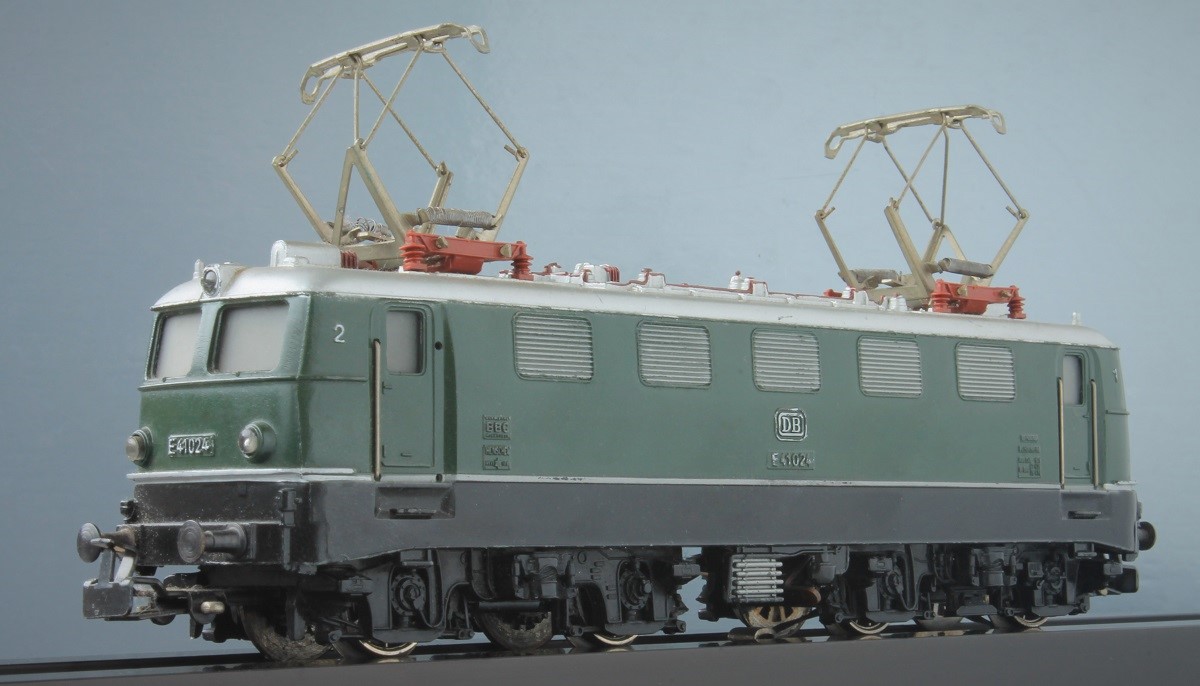 Märklin 3037 in a very limited edition (prob. 1960) since the "Hauptschalter" on the roof was erroneously positioned near cabin 2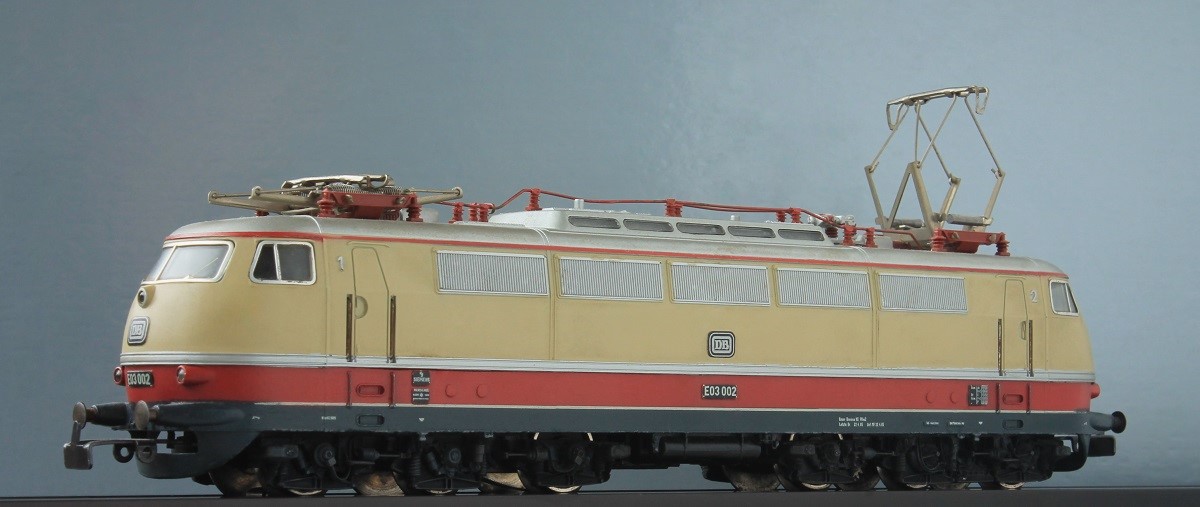 Märklin 3053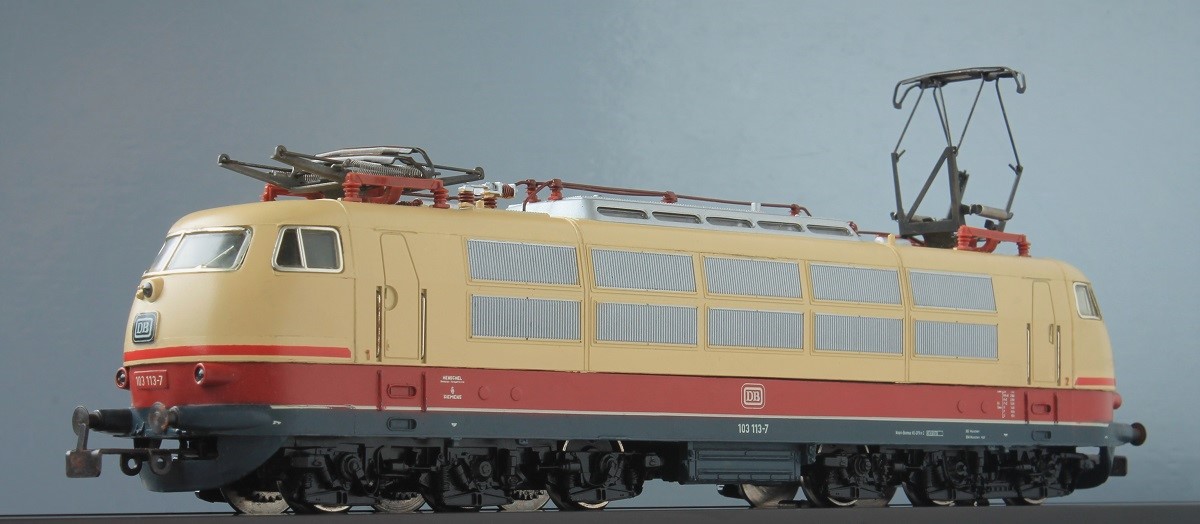 Märklin 3054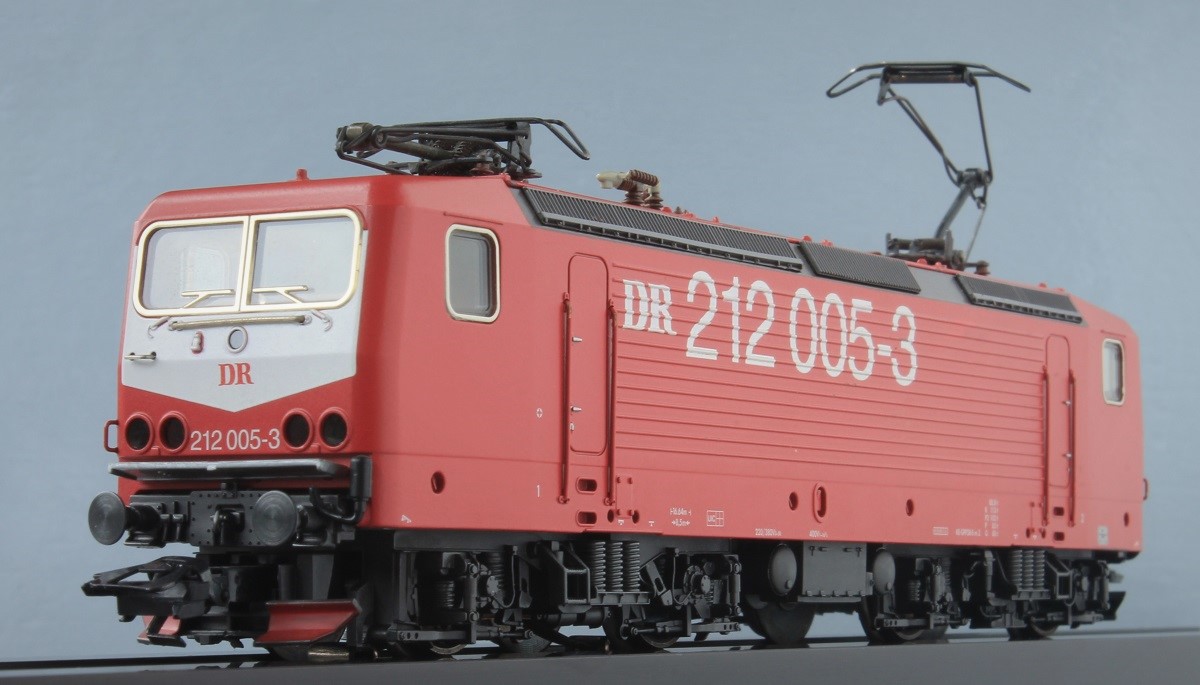 Märklin 3742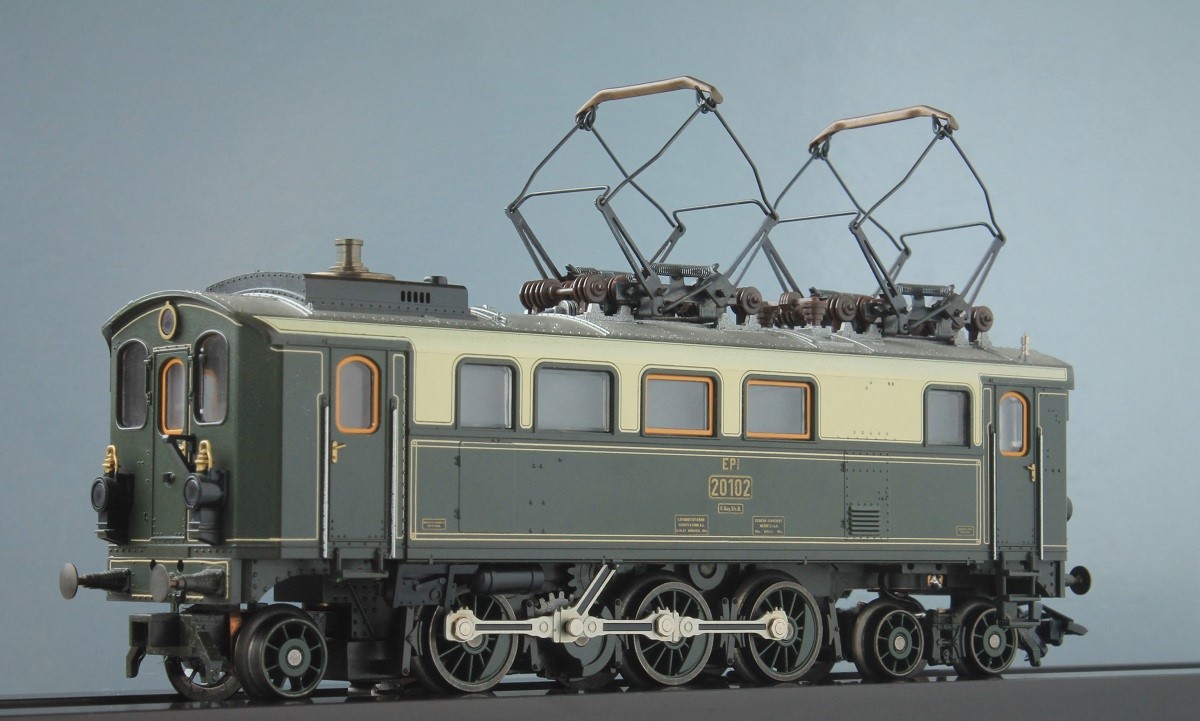 Märklin 37060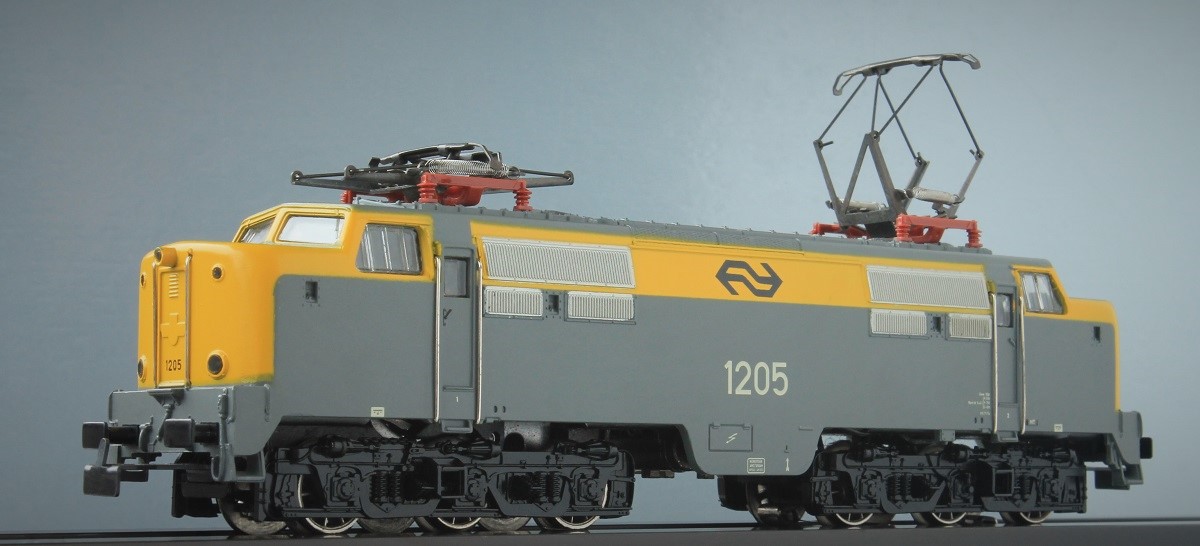 Märklin 3055 ~ the NS series 1200 with typical American features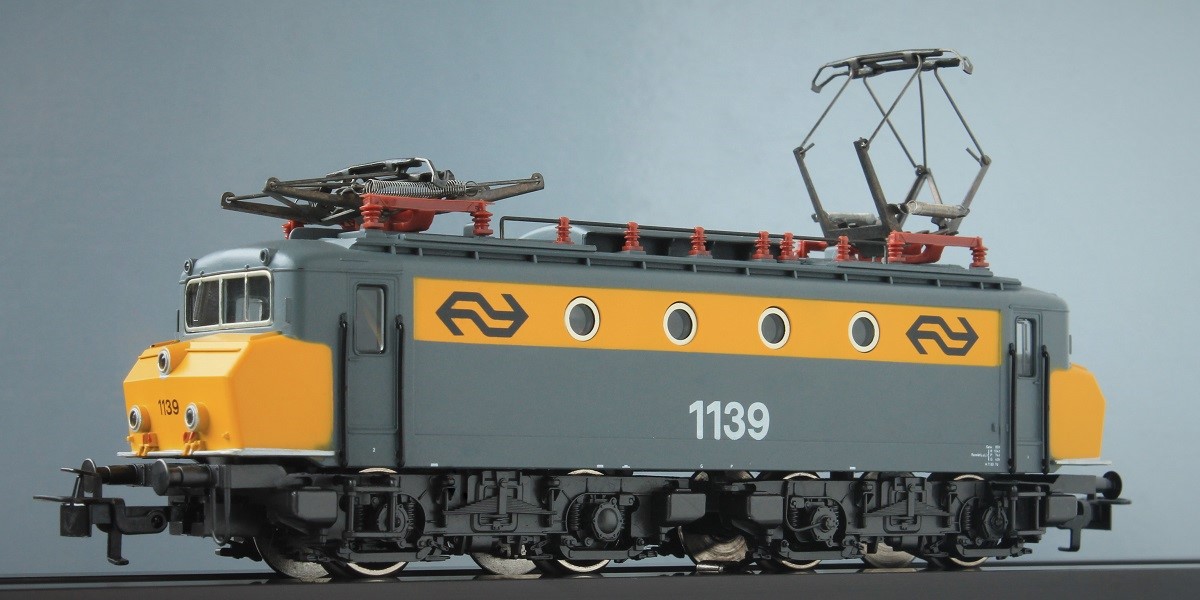 Märklin 3324 ~ originally a French design, here in Dutch Era 4 livery with added "botsneus"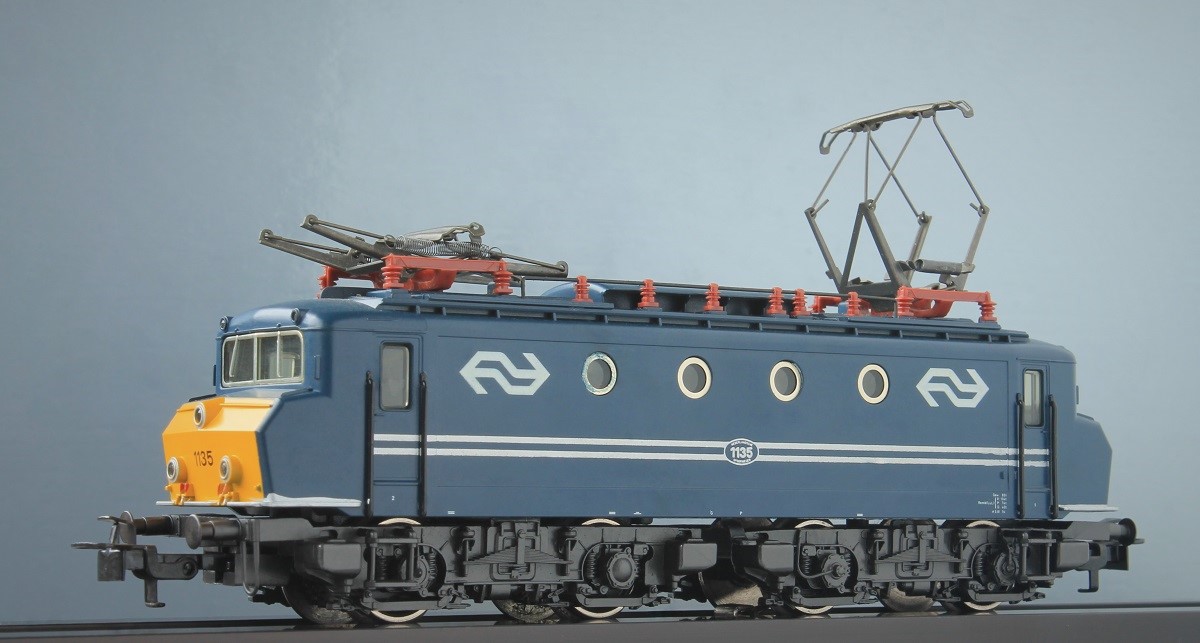 Märklin 3327 ~ NS 1135 in Era 3 livery
10.3.2017
Small stop at my uncle's.... redoing Fleischmann's Class DB 03.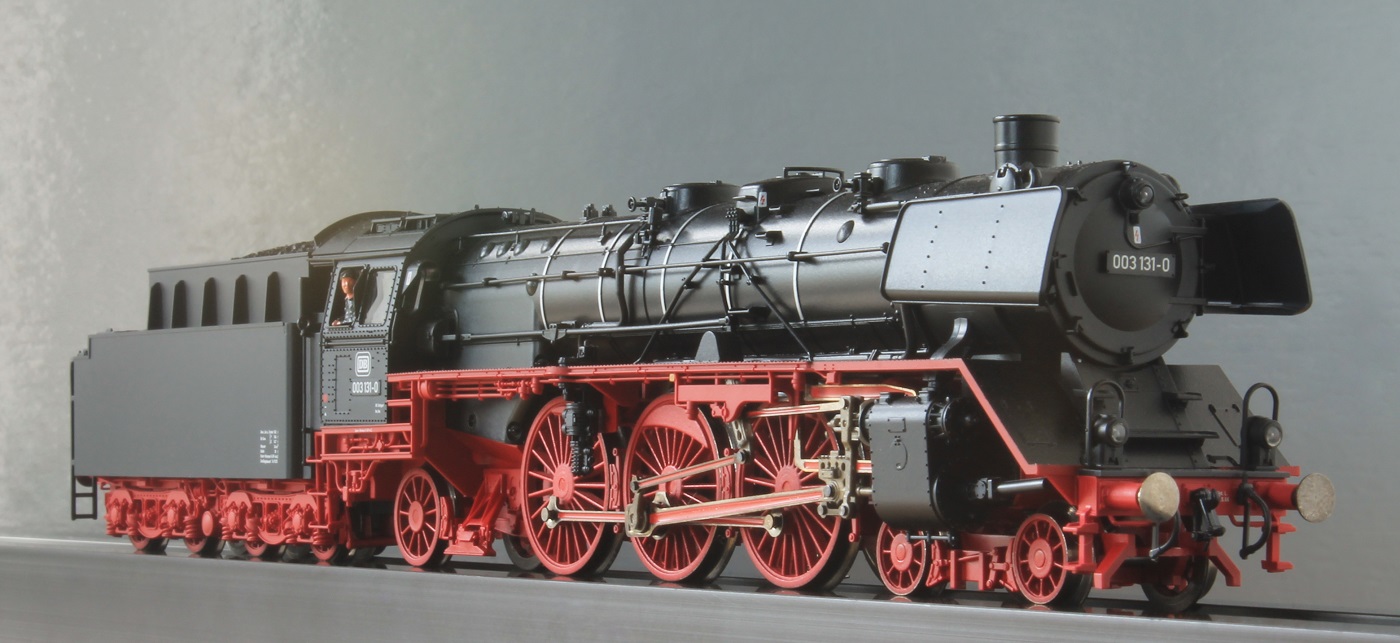 Fleischmann 410374
25.2.2017
Pit stop at my dealer's where I shot the newly released DRG 58 1880 (Märklin 37587) and the 3rd released Bavarian coach (Märklin 41369).
Since there was not much news, I made another shot of one of my favourite models ever: the Württ. C "Technologieschau 1990" in blank metal livery.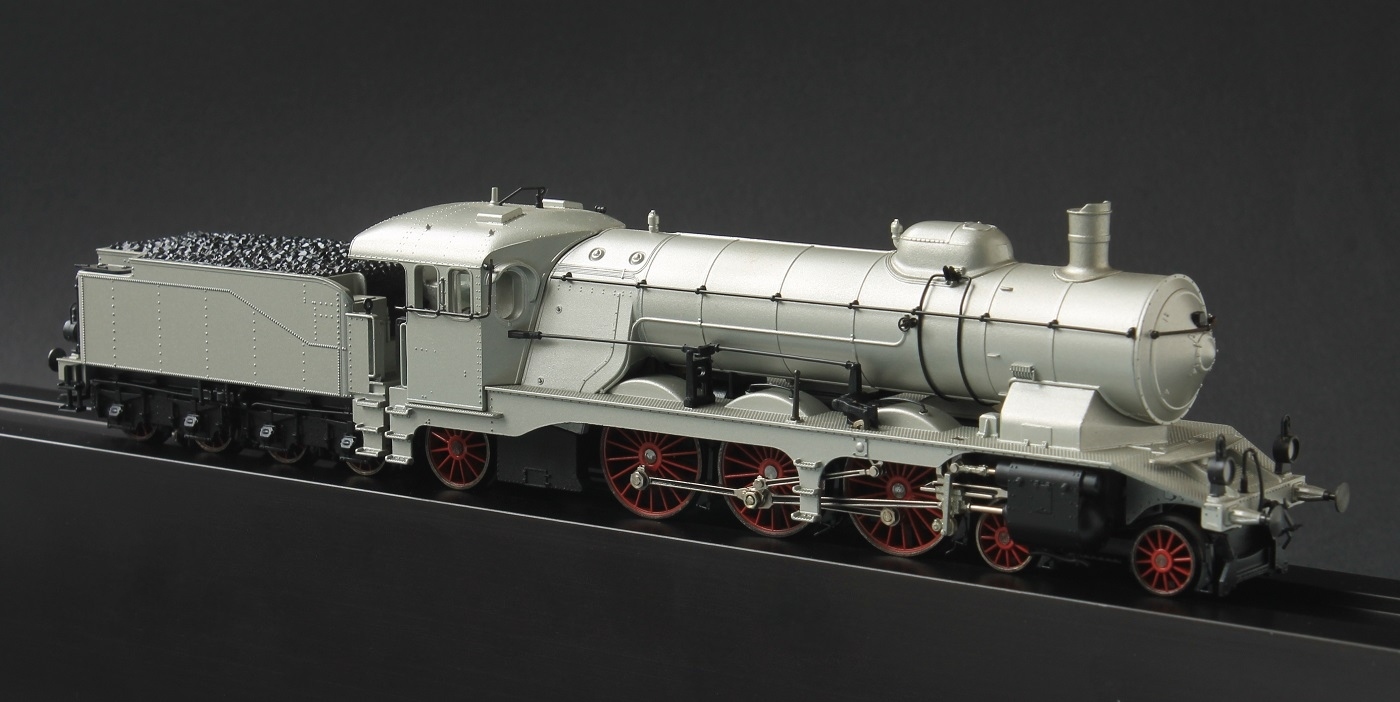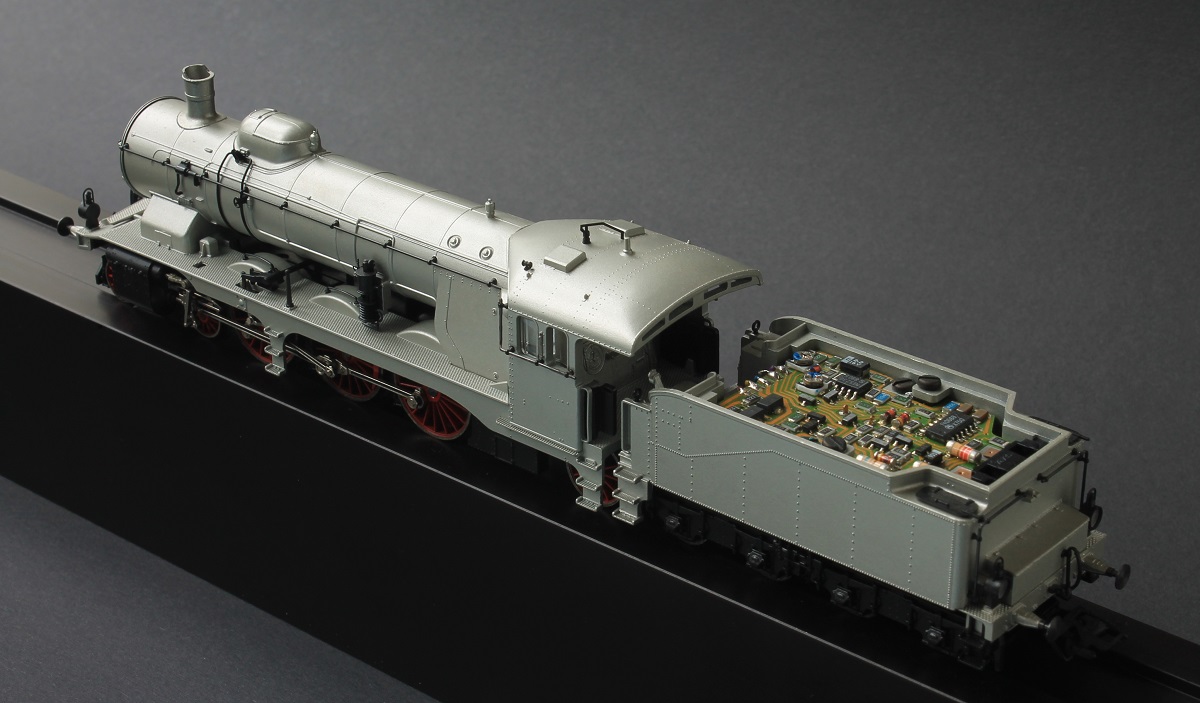 Märklin 3514B ~ Technologieschau (LE 1990)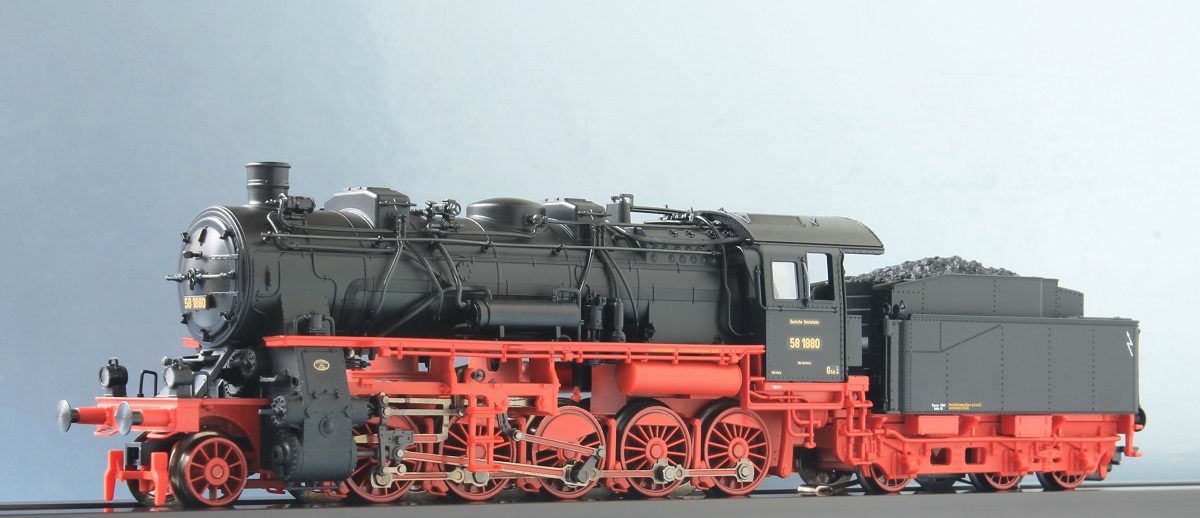 Märklin 37587 (LE 2017)
Although a hybrid, I couldn't forsake this beautiful Class 16 005, which in effect is an Austrian Class 310. I added it to the Models List.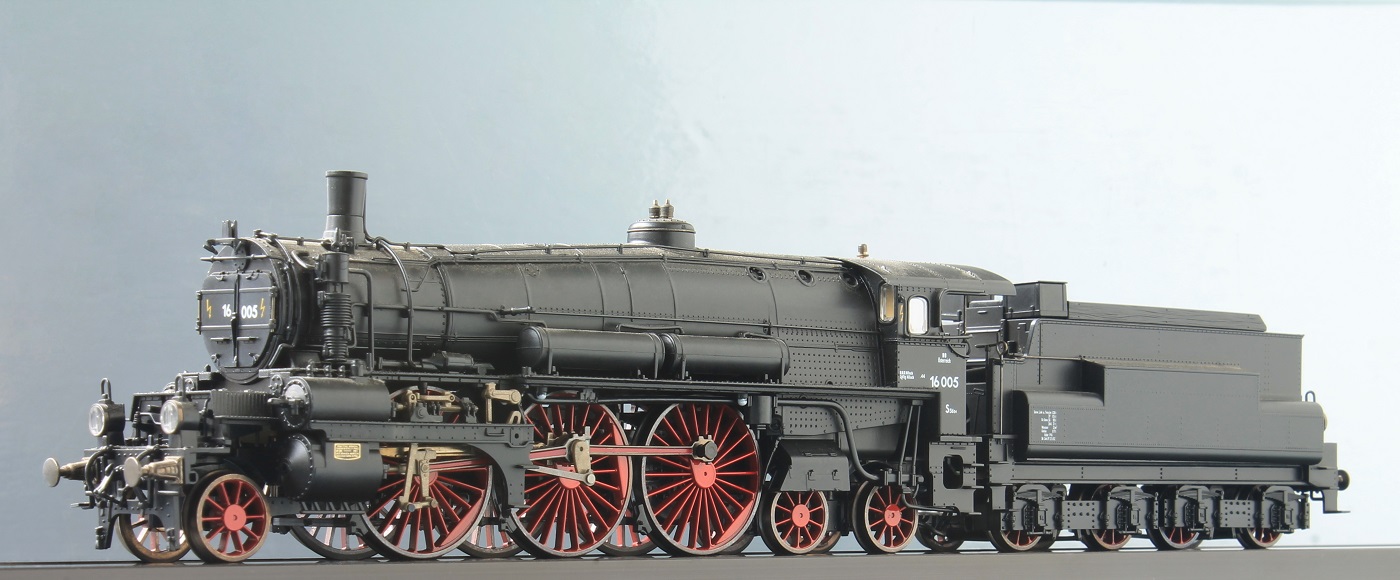 Roco 63310
16.2.2017
Although I did a photo shoot of the Märklin Orient Express Set (Märklin 26922) on December 31st, I couldn't resist to shoot the very same cars in DC version (Trix 24793) for authenticity's sake, a couple of weeks later. This set contains coaches with with the same road numbers but lacks both a Baden IVh locomotive and a pick up shoe at the 1207-coach. Besides, this set consist only of 5 instead of 7 coaches. The other two coaches, released as Trix #24794, were not at hand at the moment.





Trix 24793
12.2.2017
Today I found several pictures of the 2017 Micro Feinmechanik new releases in my mailbox, kindly sent to me by mr. Andreas Mehrl.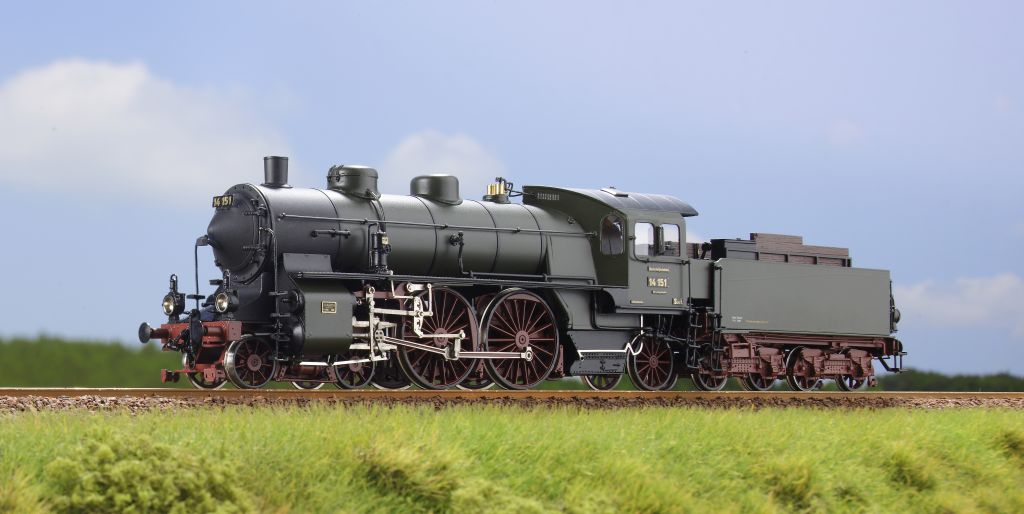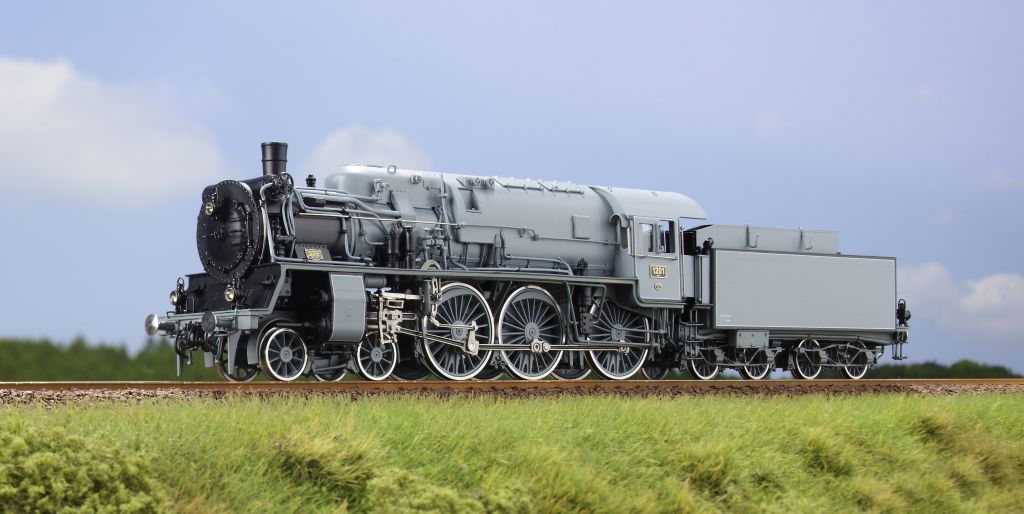 11.2.2017
Today a small winter-stop at my dealers. One of the customers brought his DRG 39 105, since on January 4th, alas, the tender was 'derailed'.
Hence I did a remake today, and had an even better and smoother winter light. It gave the exquisite atmosphere I was looking for...

Fleischmann 4897 ~ "Borsig pur sang"
6.2.2017
Still continuing working on some pictures I took the 4th of January, here's a classic Roco model which was released no less than 33 years ago (1984):
the 01 112 with Wagner deflectors in Era 3 livery for the Deutsche Bundesbahn (DB).
I 'removed' the connecting casting between the two shields.

Roco 01449A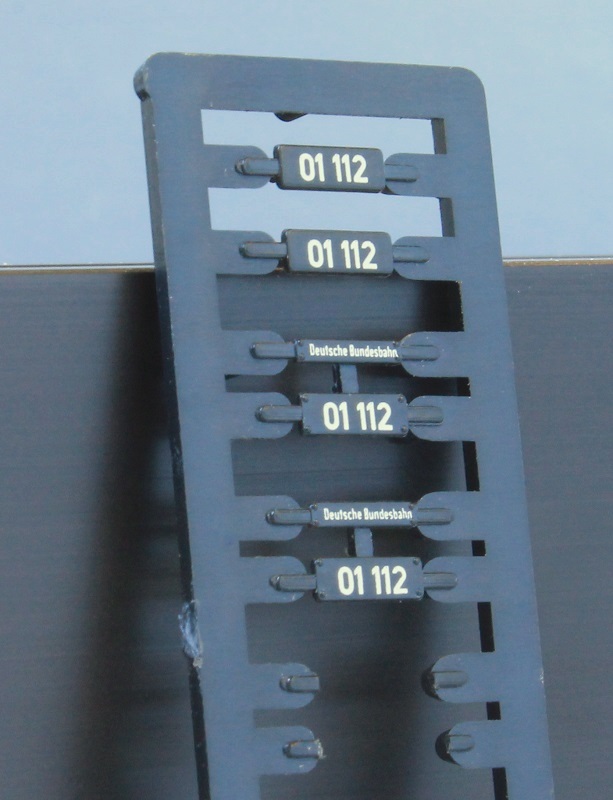 10.1.2017
Being at my uncle's, he had two new purchases.
Next to the Fleischmann 410374 (003 131-0) there was the 2016 release of Trix 22962 (DRG 96 021)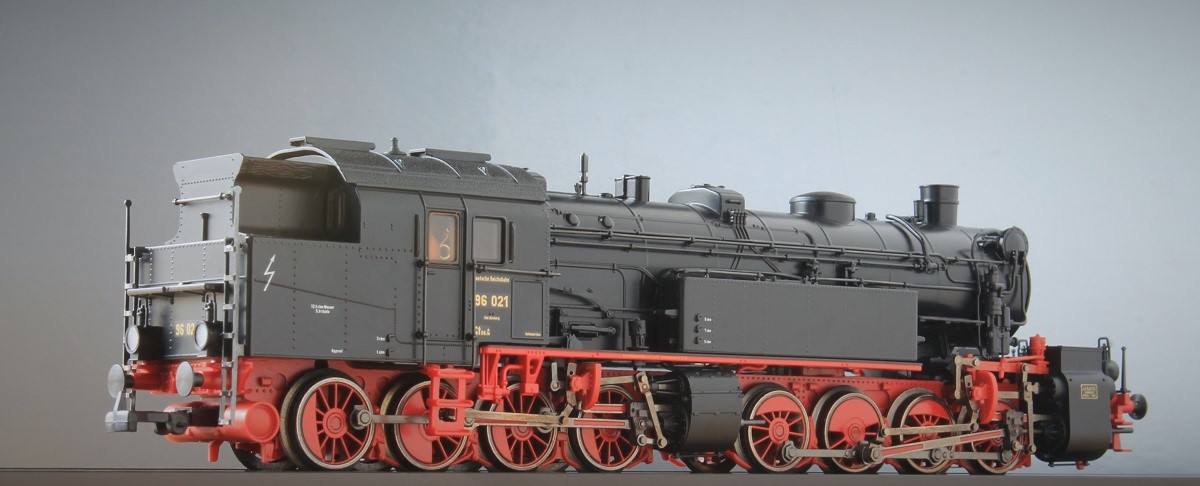 Trix 22962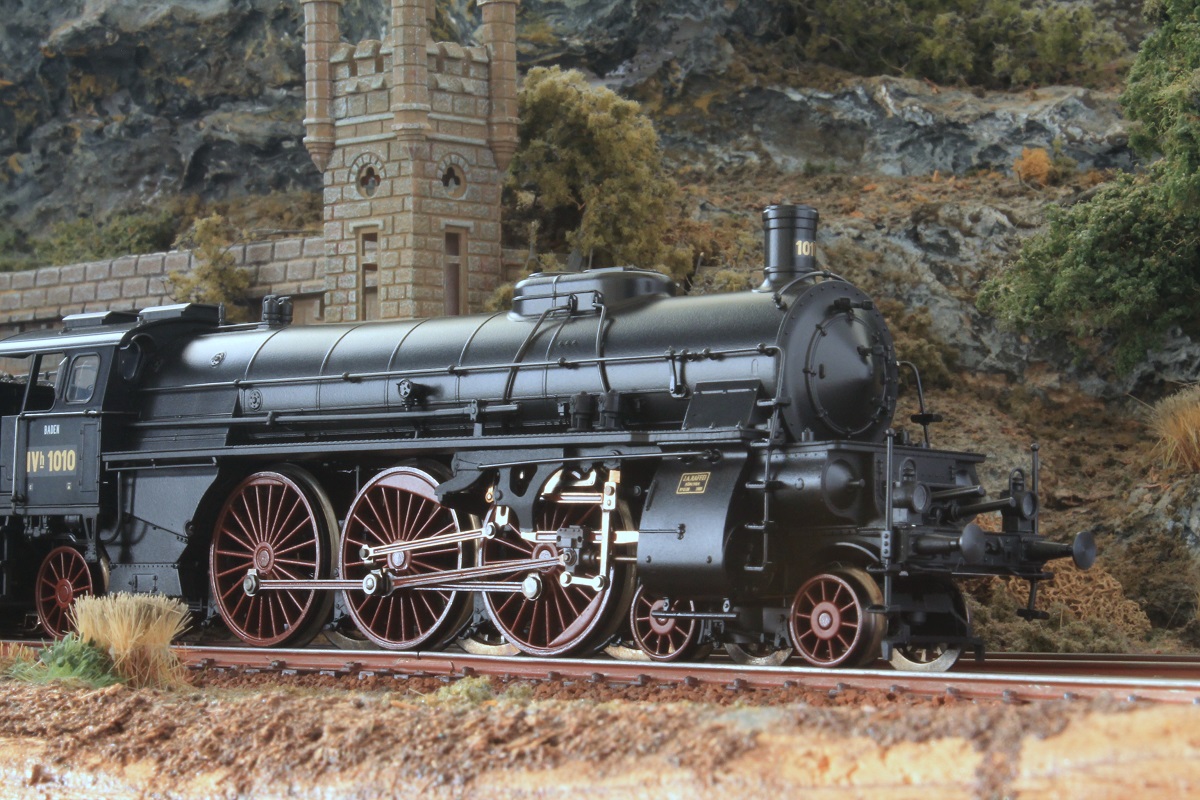 The Badanian IV h Nr. 1010 on the Cochemer Bahn
4.1.2017
Today I did a small photo shoot of a collection from one of my dealer's customers, most Roco and Fleischmann steamers.
Since daylight was sparse in his attic and there was artificial light as well, the colouring is not as I wanted.
Nevertheless, some missing items are now being added to the Picture Book, f.i. Fleischmann's DRG 39 105 in Prussian livery.
Or this DRG 93 357, a 1987 Roco limited edition with the 33 years old BR 57 3088 (43220 viz. 4116A, still with blank wheels).
And now the DRG 13 1189 (Fleischmann 4113) in a bright and clear shot. Or the 'antique' Class 78 134 (Liliput 7803).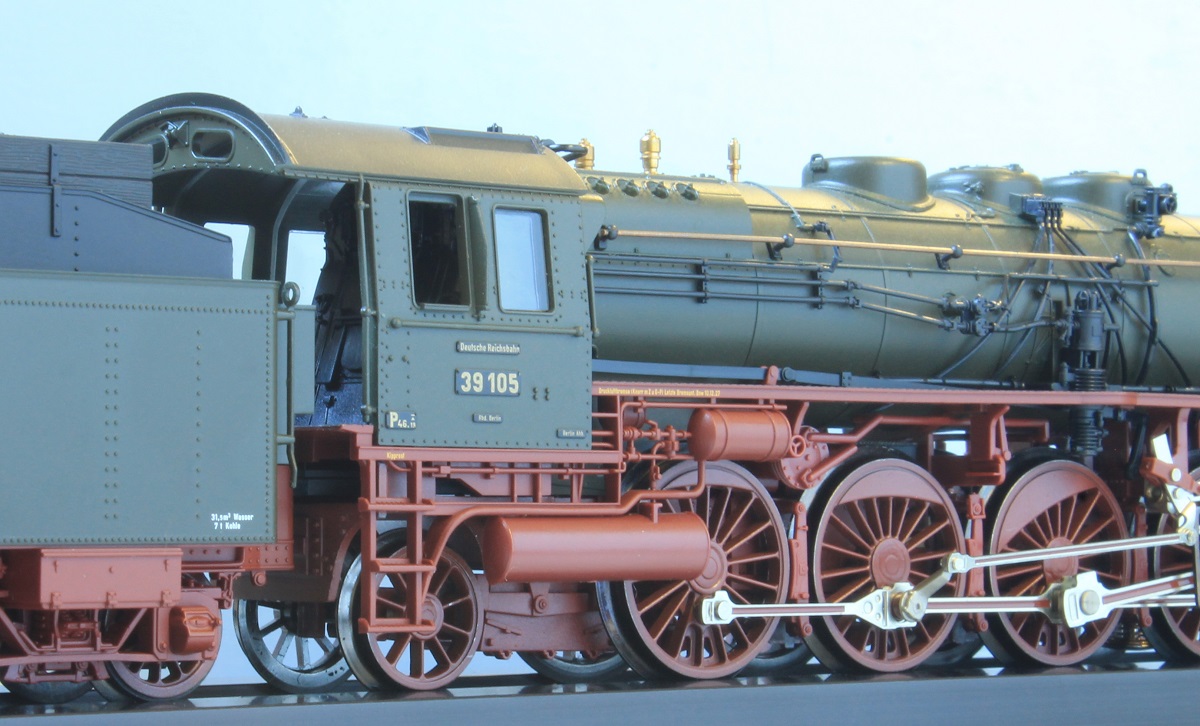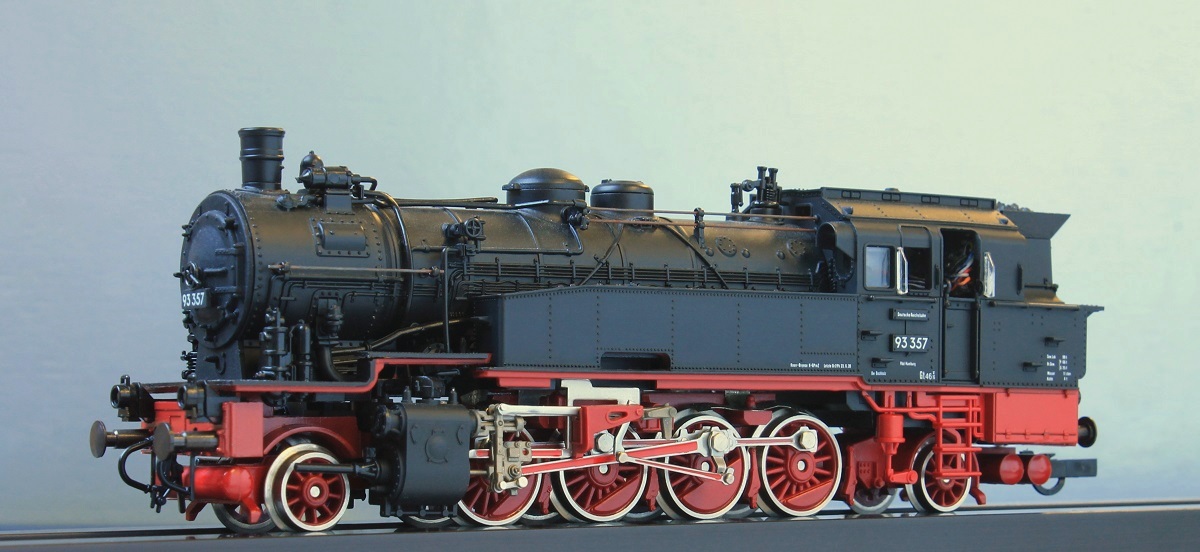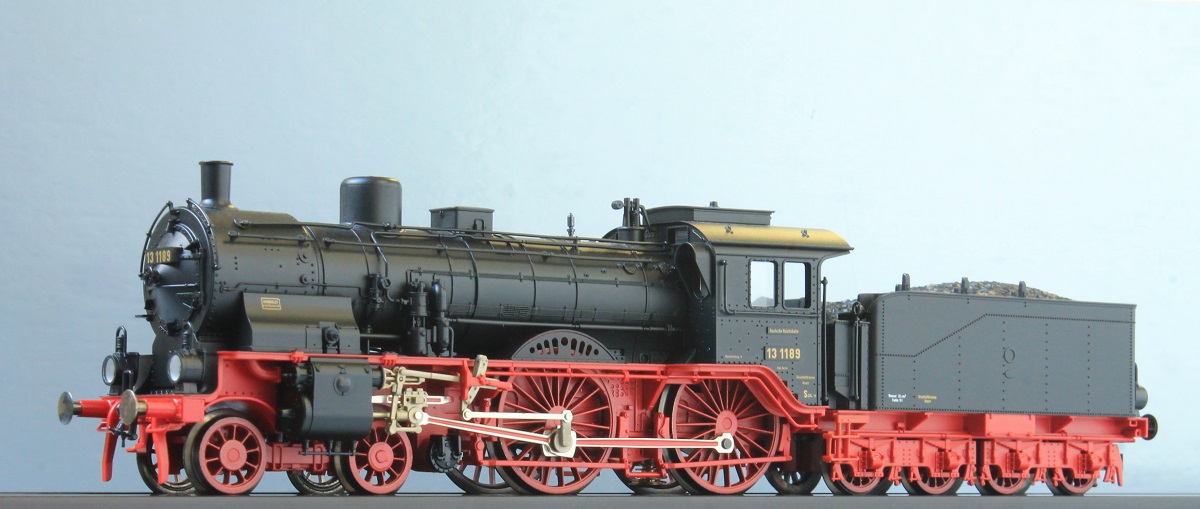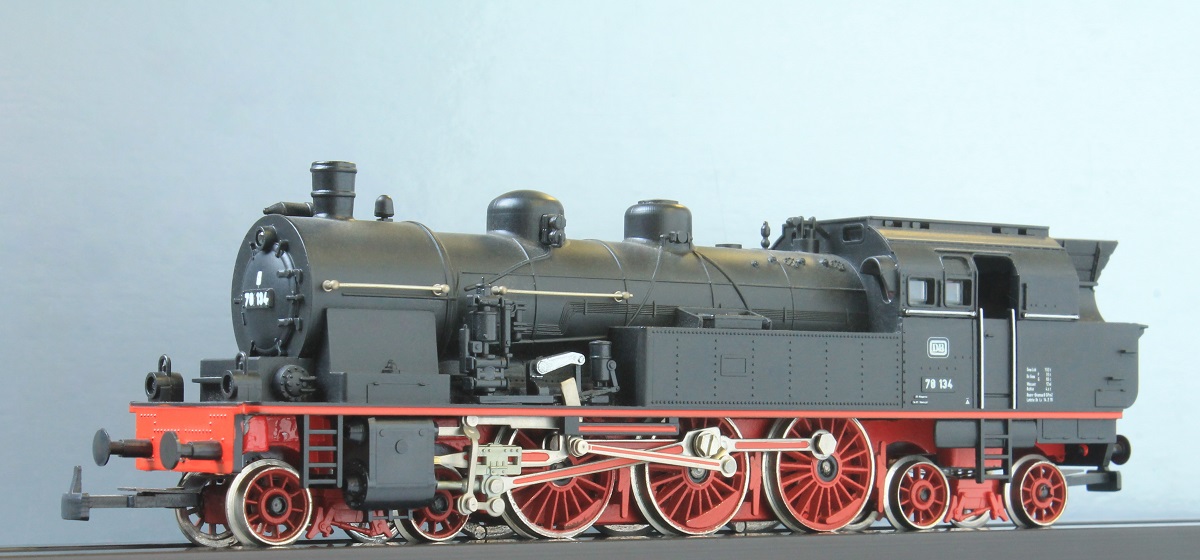 1.1.2017
Yesterday I made the last 2016 photo shoot at my dealers.
Next to the top notch BADEN IVh Nr. 1010 (Märklin #26922), many more models, new and old, where before my camera.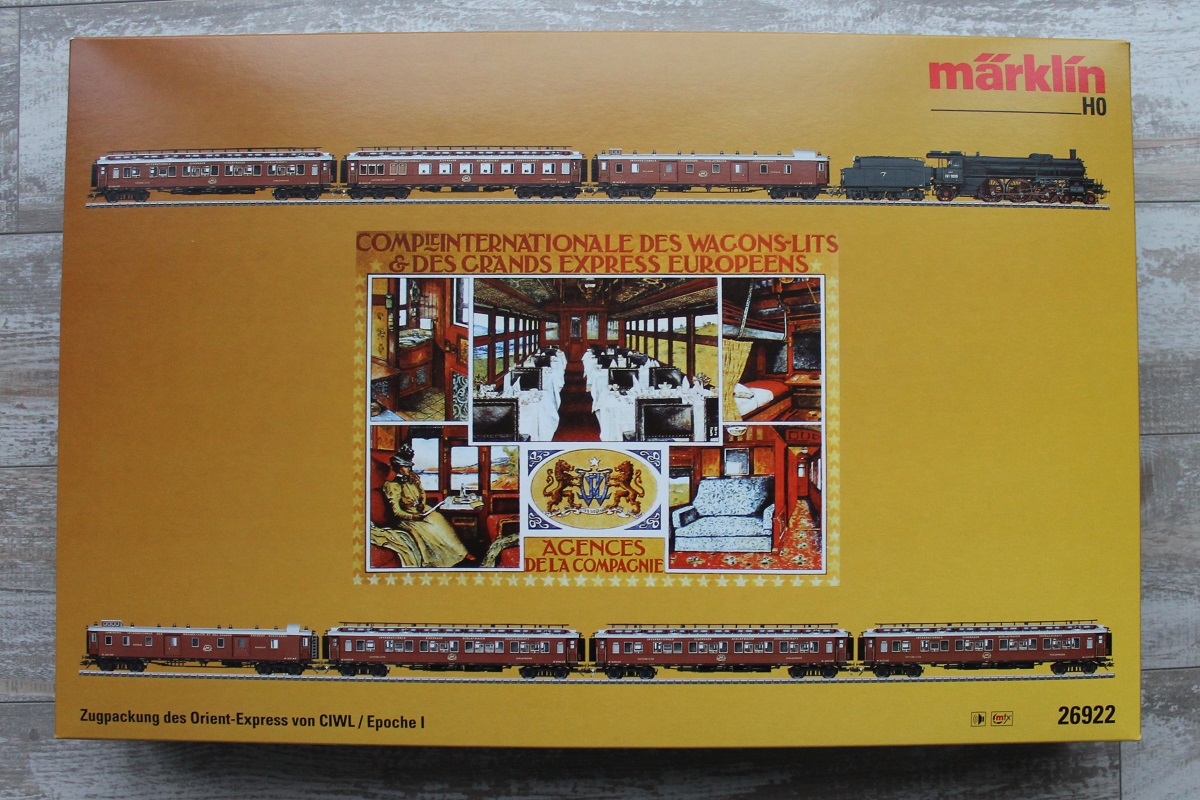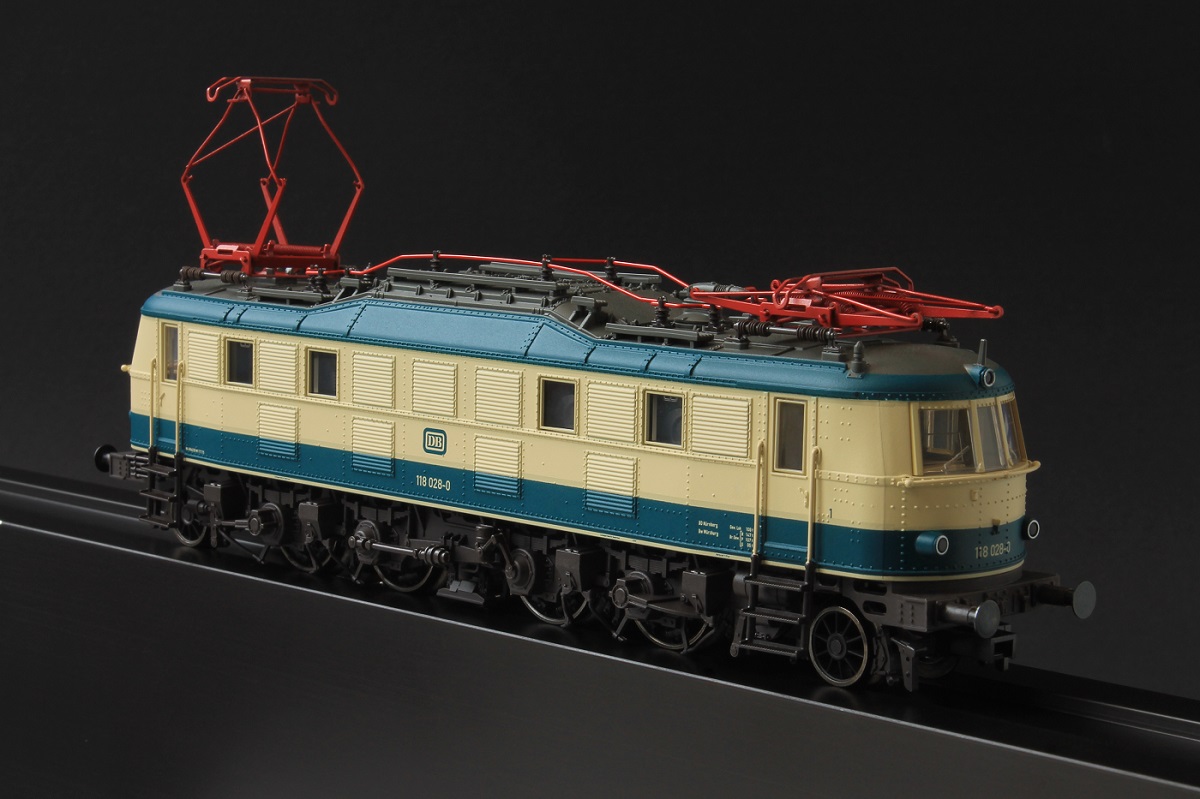 Märklin 37685 (N 2016)

Booklets (Märklin 37685) in special folder... that's a first time for me, seeing this.
2.1.2017
Bavarian coaches (Märklin 41358/41369, New 2016) with moving buffer beam: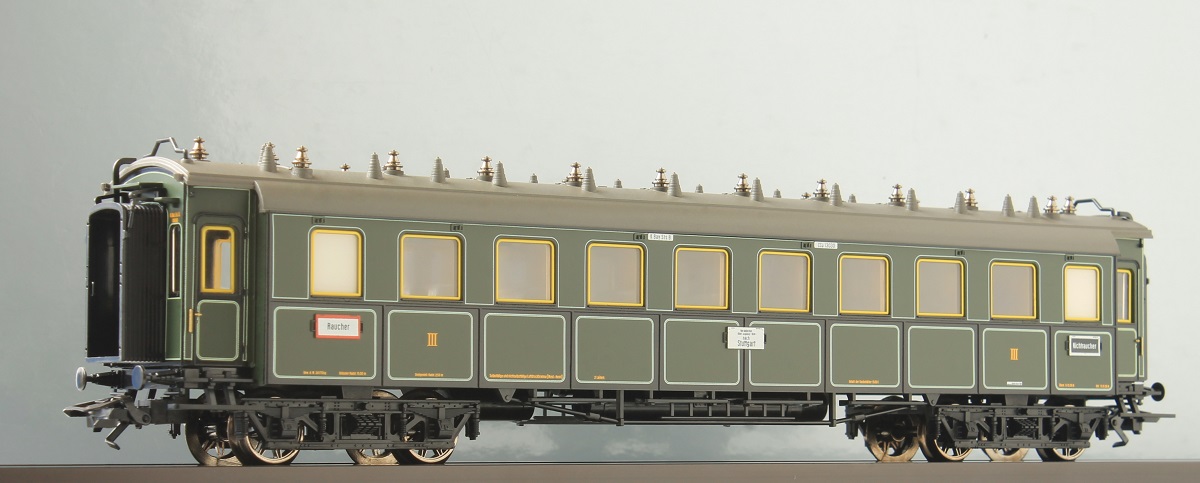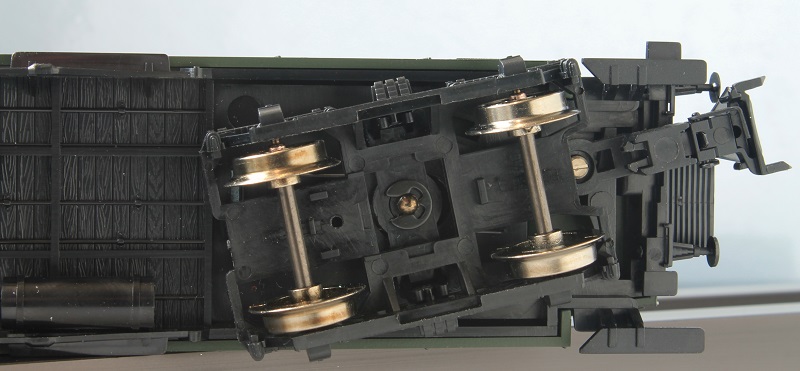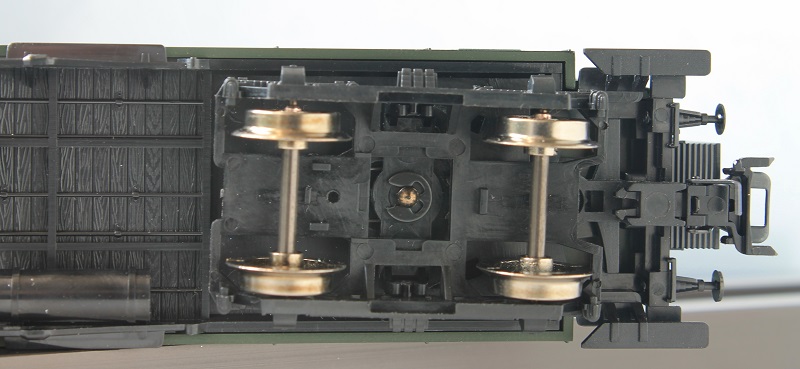 The ET 194 (former LAG 895, Güter- und Gepäcktriebwagen )...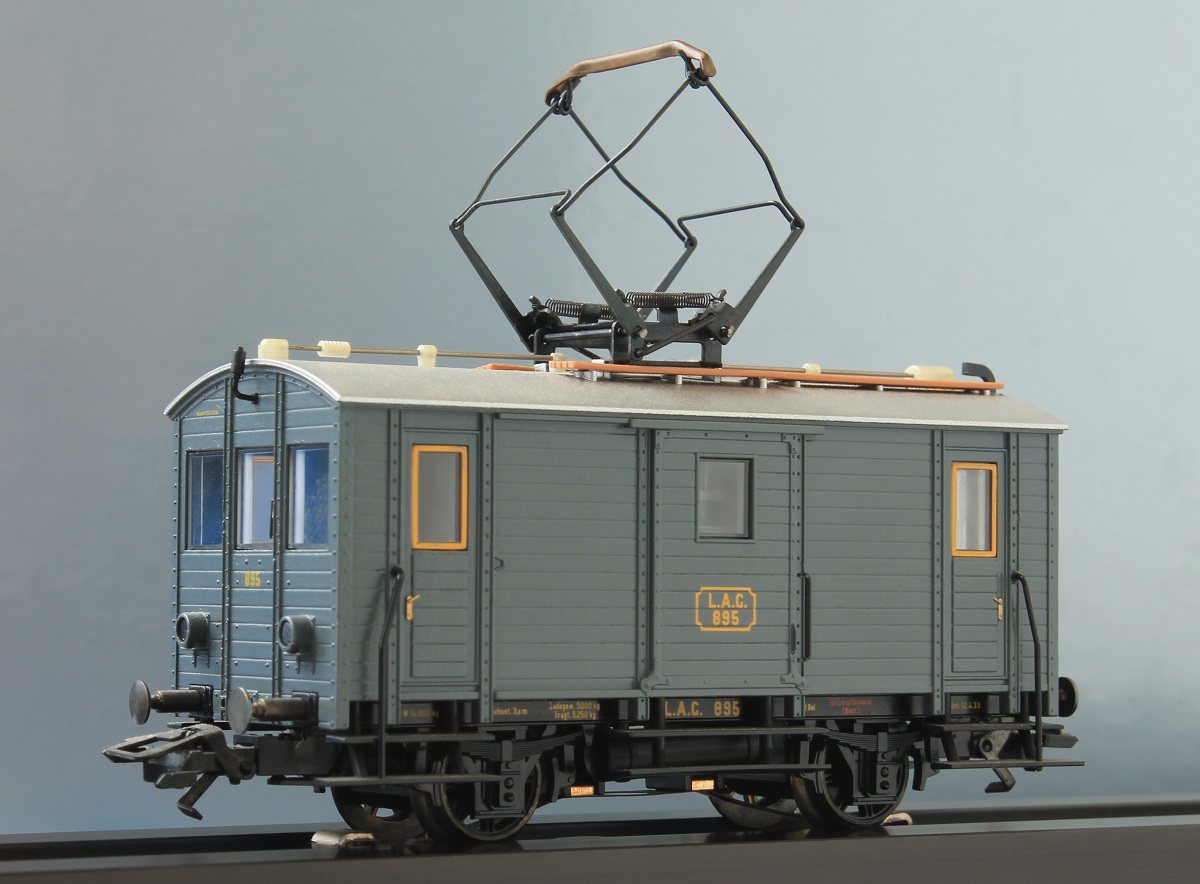 Märklin 34831 (LE 1997)
... must have been in mind for this MHI fantasy model: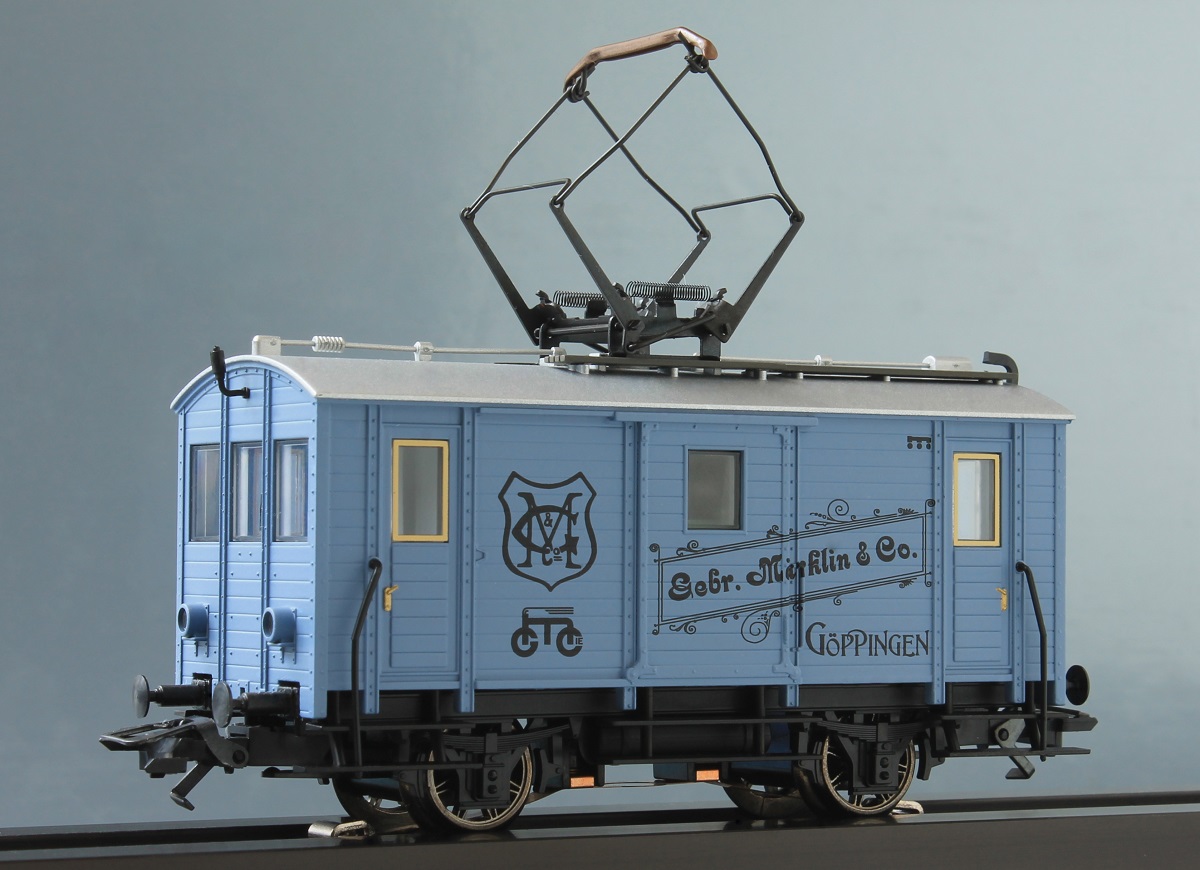 Märklin 39531 (N 2016)
A true exotic locomotive with marvellous printing on the Class 182 (Märklin 39845):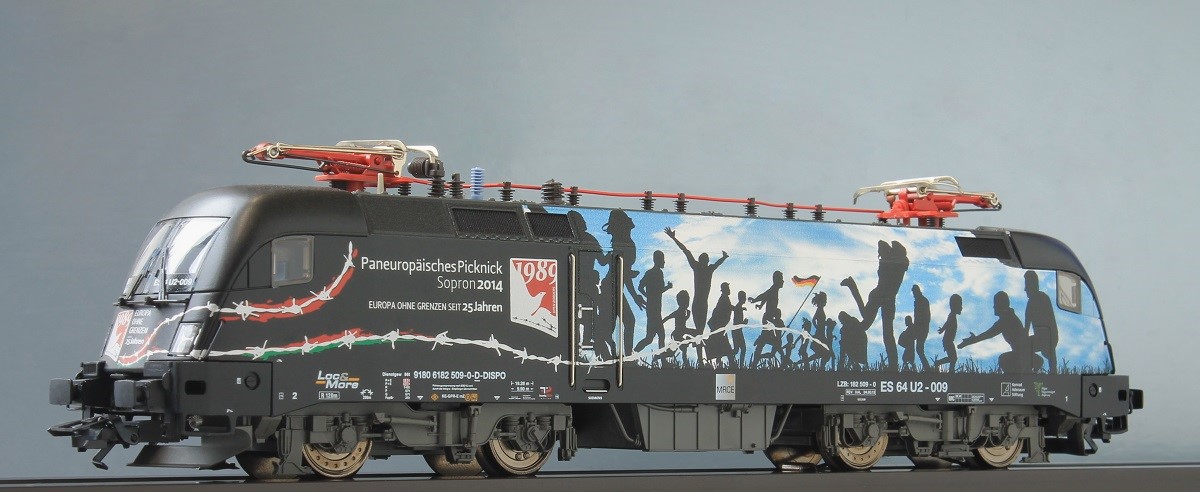 The NS 1652 and NS 2200 in its original brown livery.
Not directly in my line, but good lookin' as well...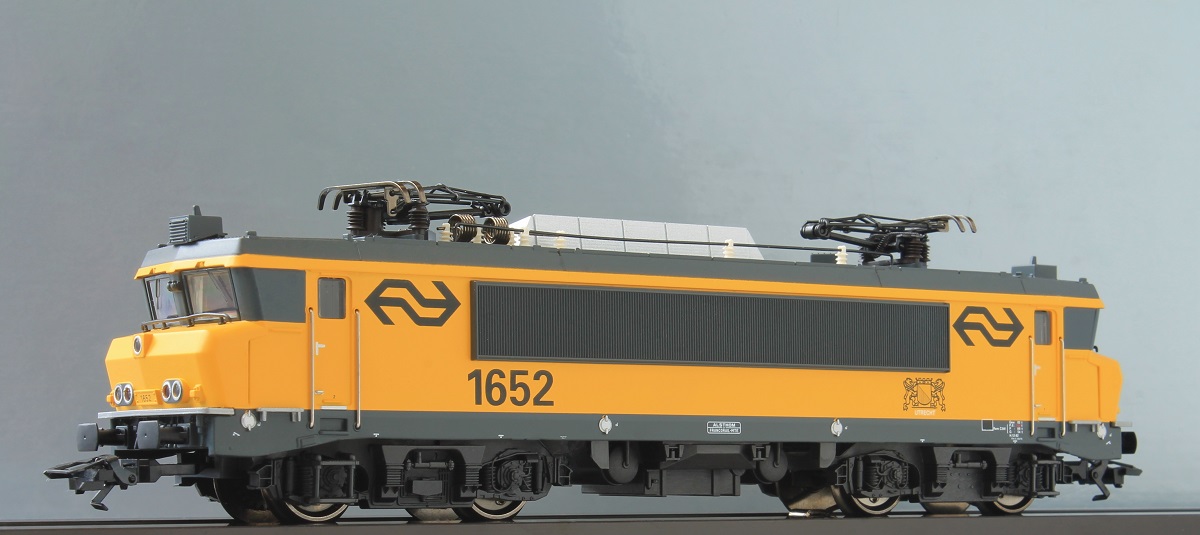 Märklin 29256 (starter set)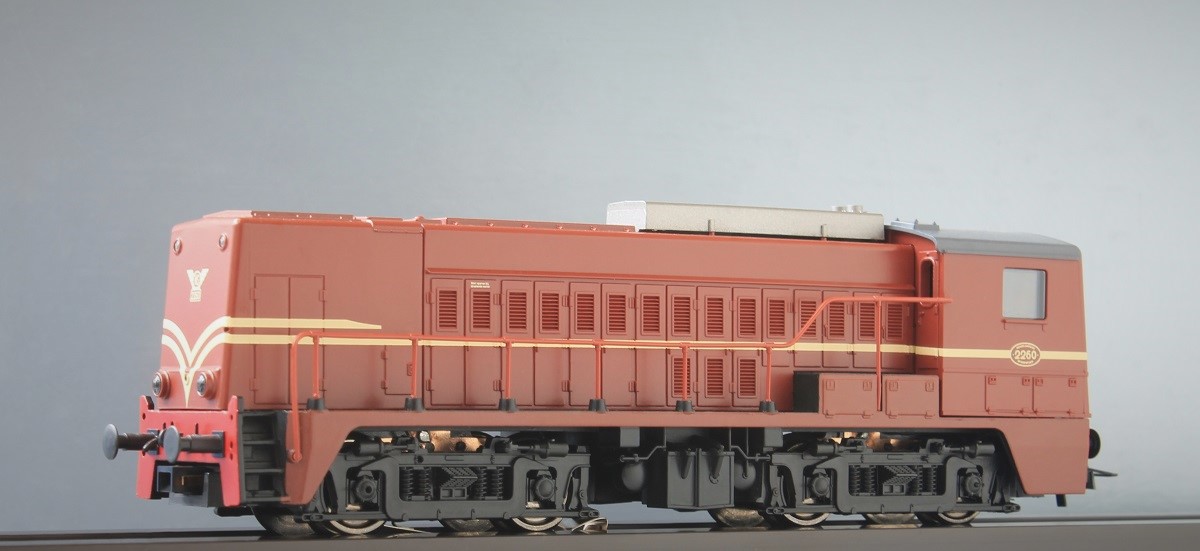 Roco 58510