T h e F o r e s t
or
H o w I c h a n g e d m y m i n d
(April 2019)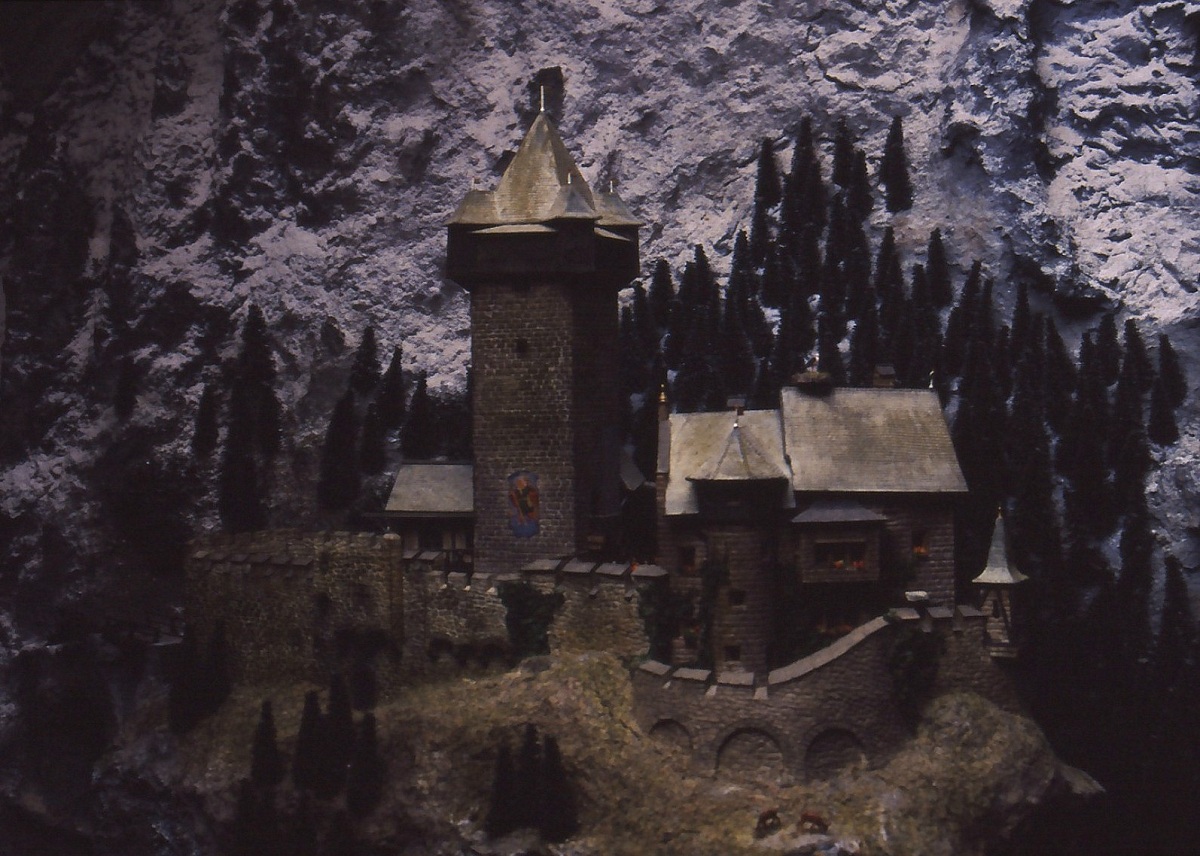 Ever since I had the Falkenstein Castle - here you can see it in its original shape on my dad's layout - it had a deep dark forest as a frame in the background.
Since I gave it a spot on the Cochemer Bahn, it needed a new forest!
The poster in the backgroudn was suggestive, but yet it was not a real forest!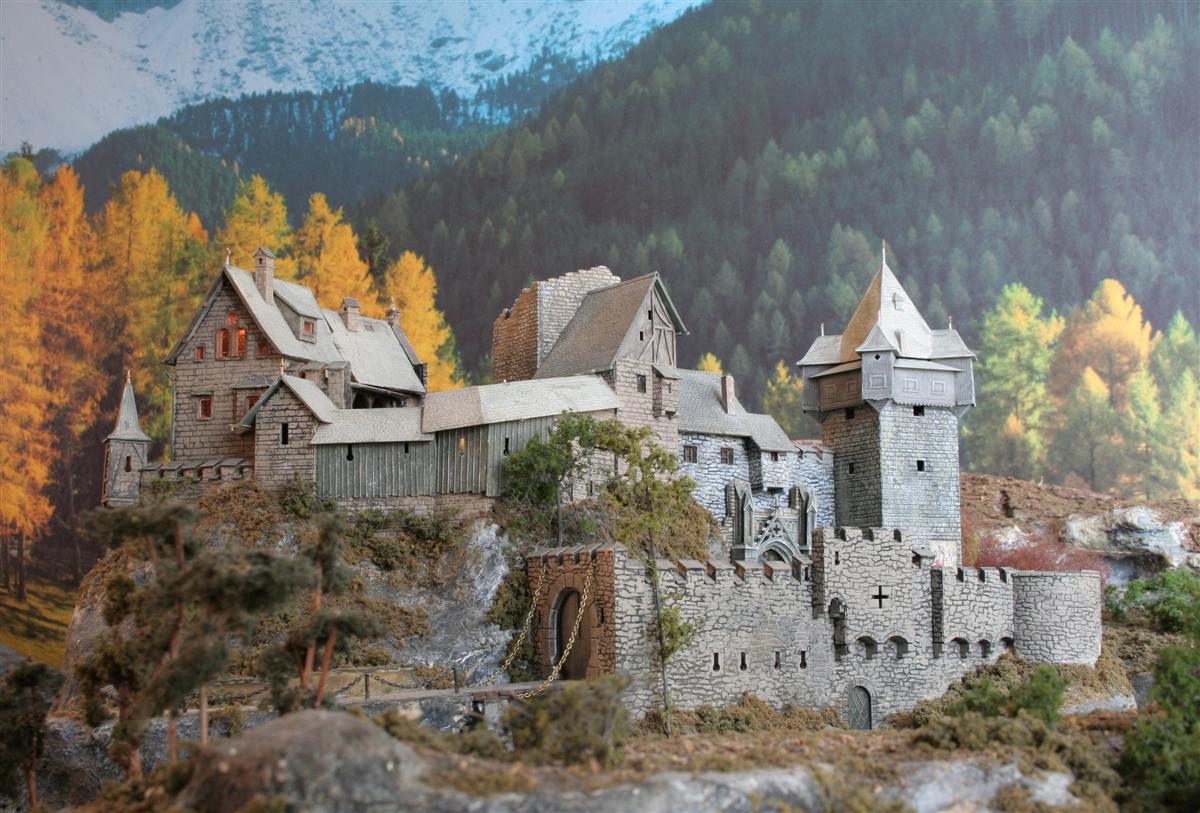 As you can read elsewhere, for years I had in mind to plant the "Jacq Damen" pine trees right behind the Cochemer Burg: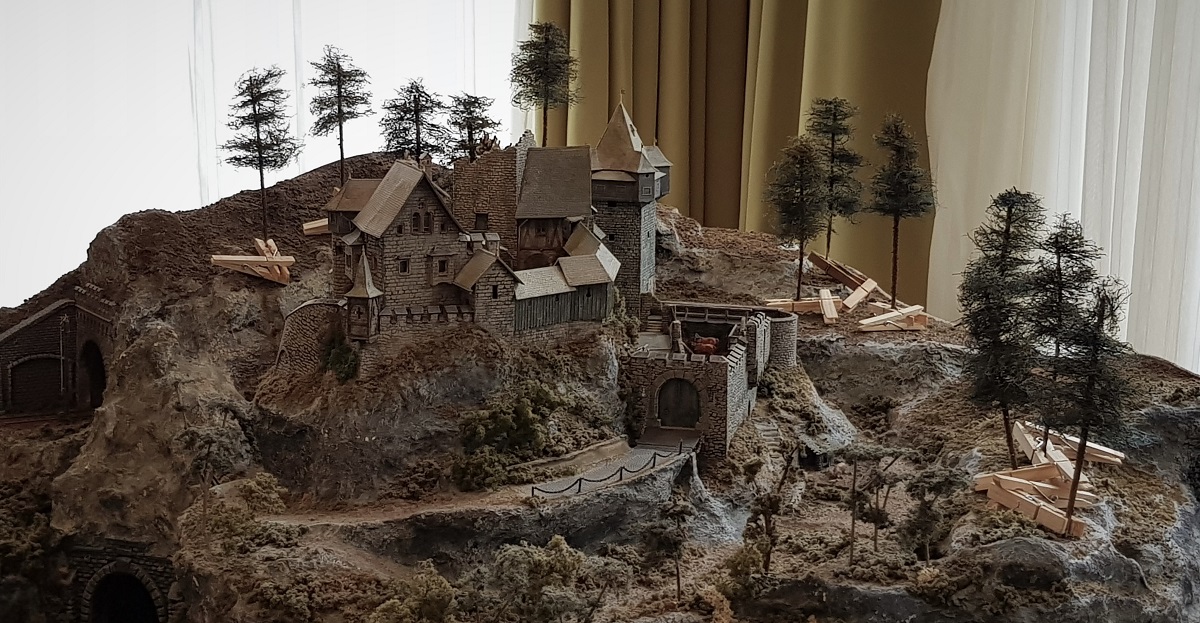 However, after some dear consideration, I realised that I not only had too few trees to make something that looked like a thick forest at all!
But the more I watched them standing in the distance, the more the castle grew smaller and smaller.
A decision, not hard to make, was to use the Heki spruce trees instead for back ground,
and position the larger fir trees right in the front. That is: in the right f r o n t c o r n e r.
It's just a matter of P e r s p e c t i v e.
One way or another, there's no doubt about the fact, that this is the right location where they fit best!
But that's another story. Now, let's get back to the rear end, to the F o r e s t.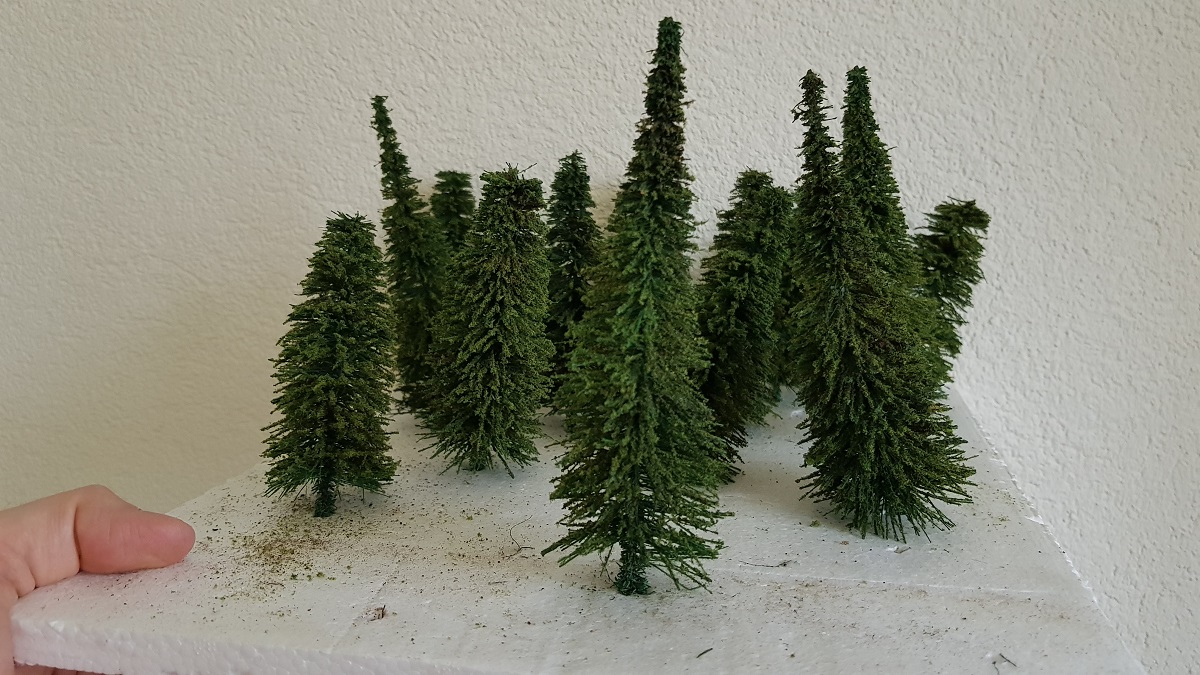 These Heki spruce trees - you can read the story of how I altered them - where the right size to make something out of it.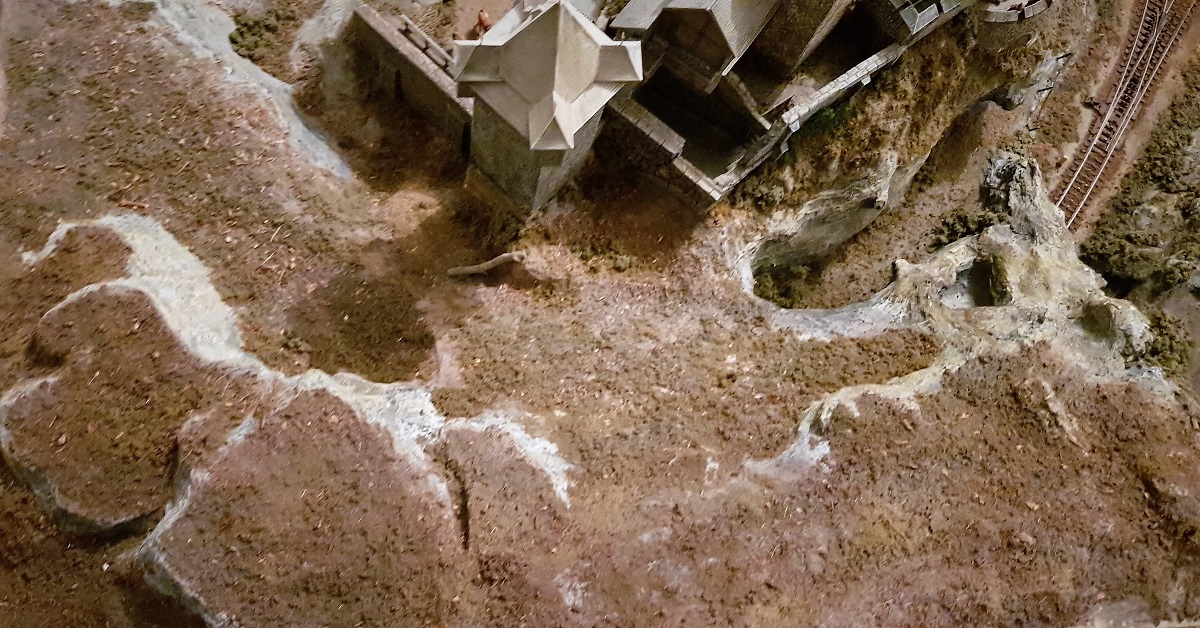 As you can see, the bare and barren landscape screams for vegetation
(March 1, 2019)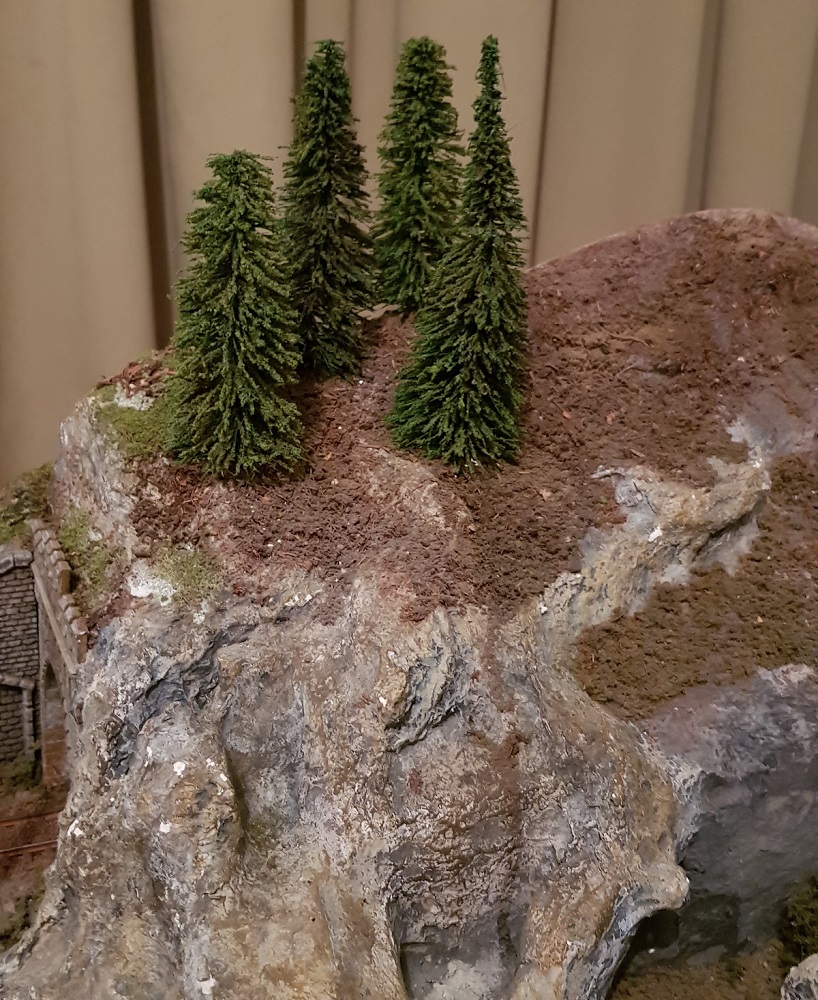 My first and initially rather poor attempt...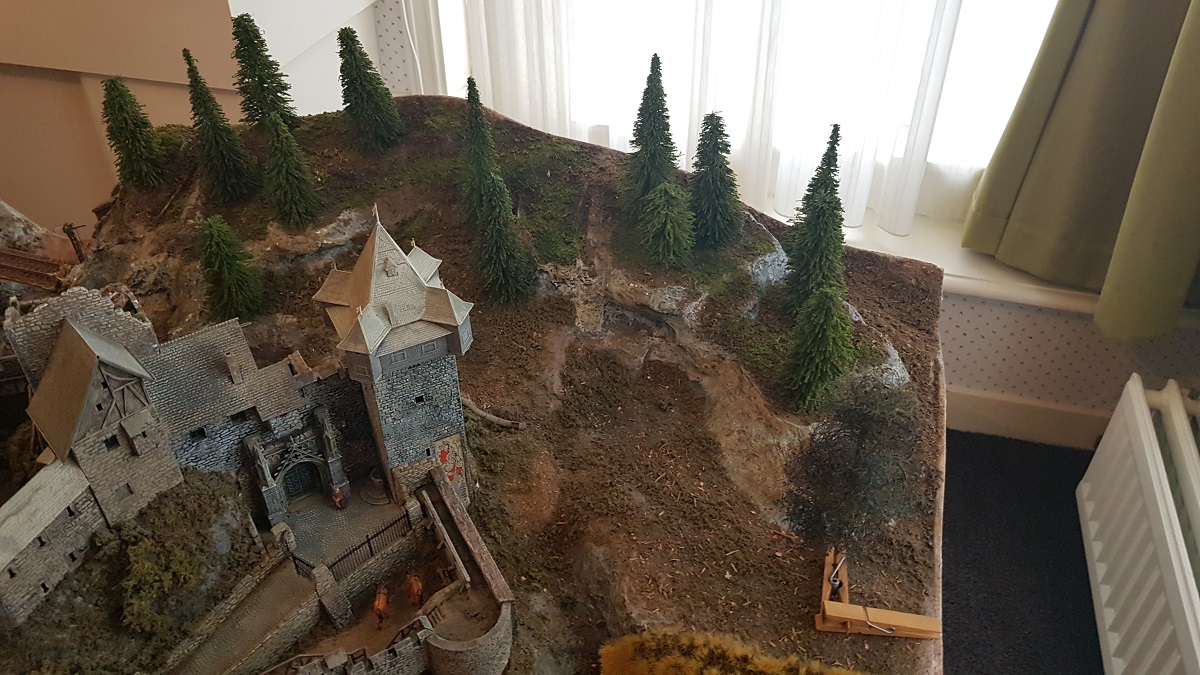 But... with the right feeling, many considerations and the right materials, the forest is finally emerging!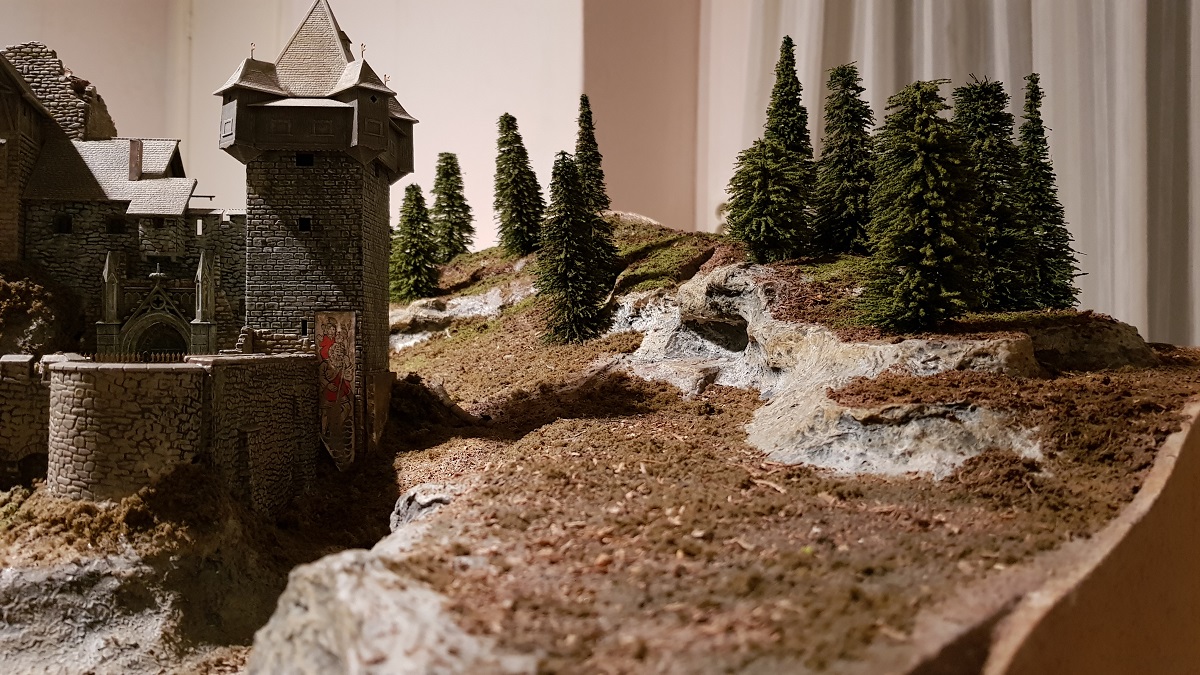 (March 7, 2019)
On April 9, I had two days of leisure time, so... to work!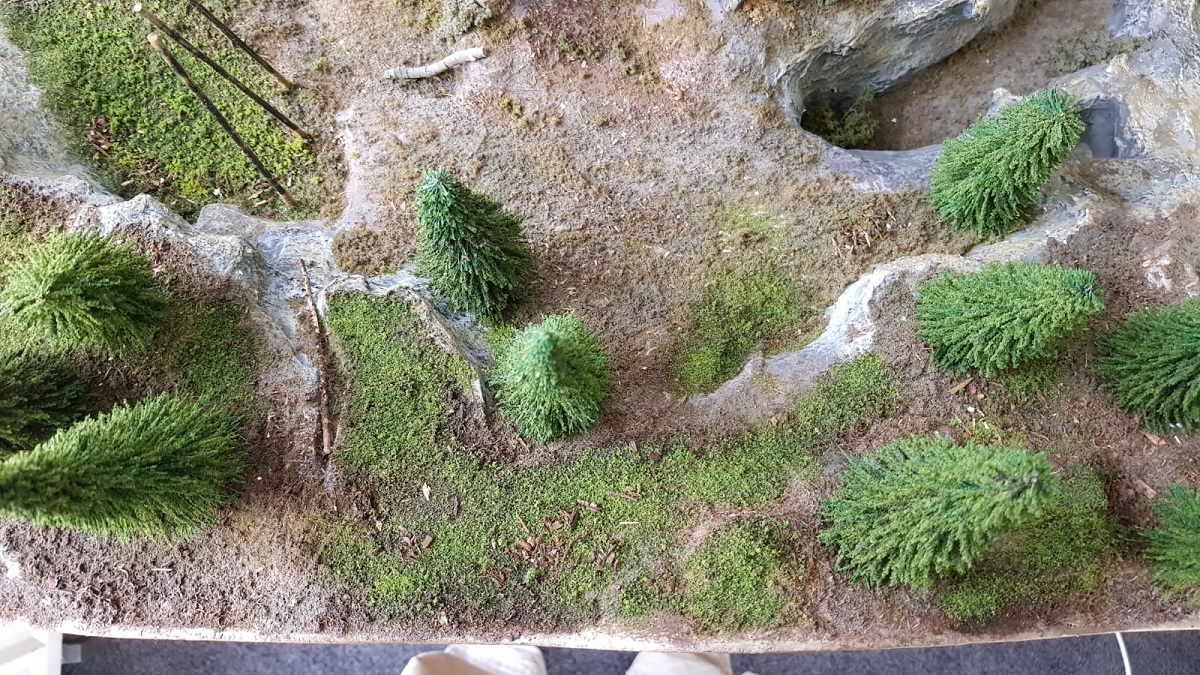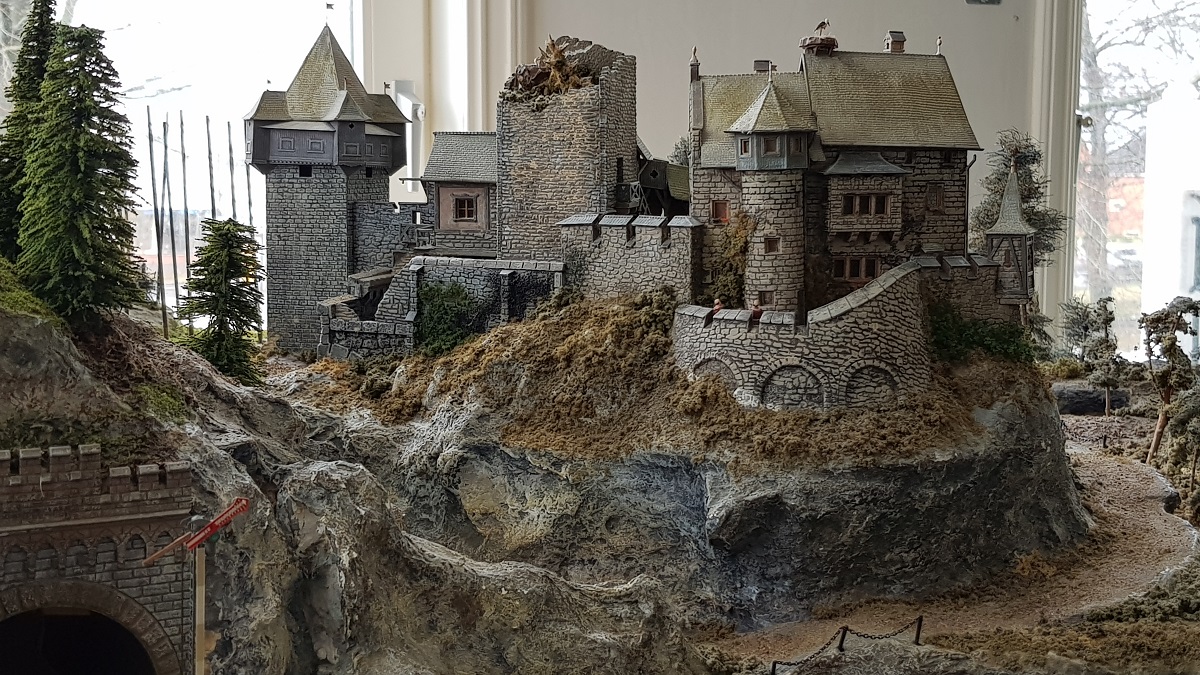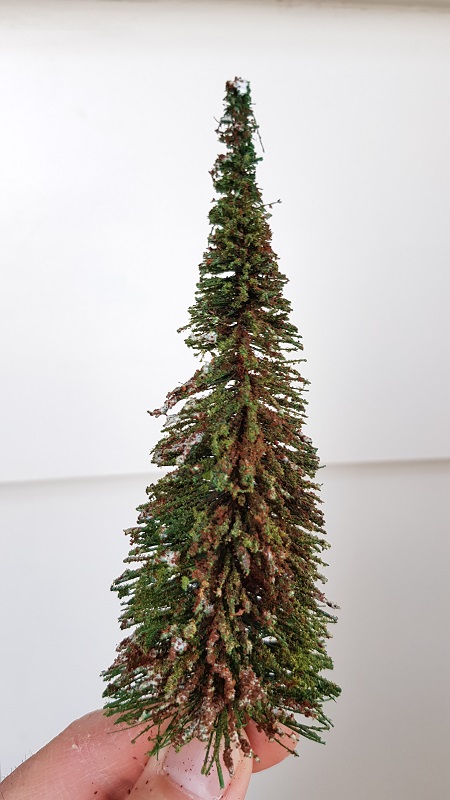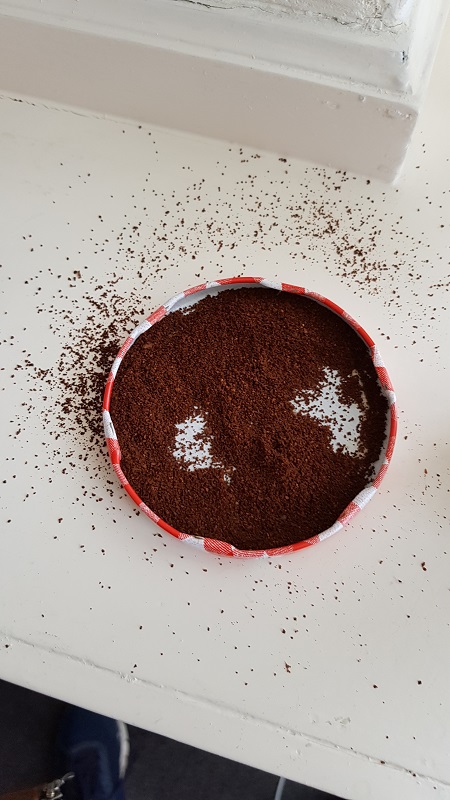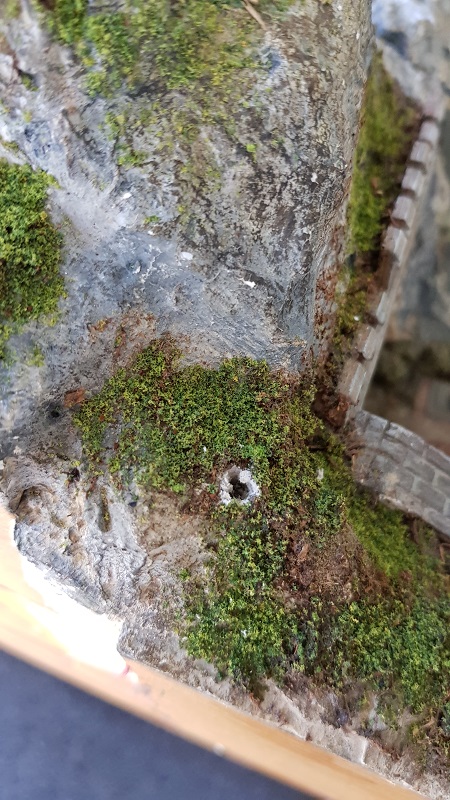 I thought the trees still too green, so... with grains of real coffee (sic!) I was looking for a more lifelike approach!
One tree right on the edge...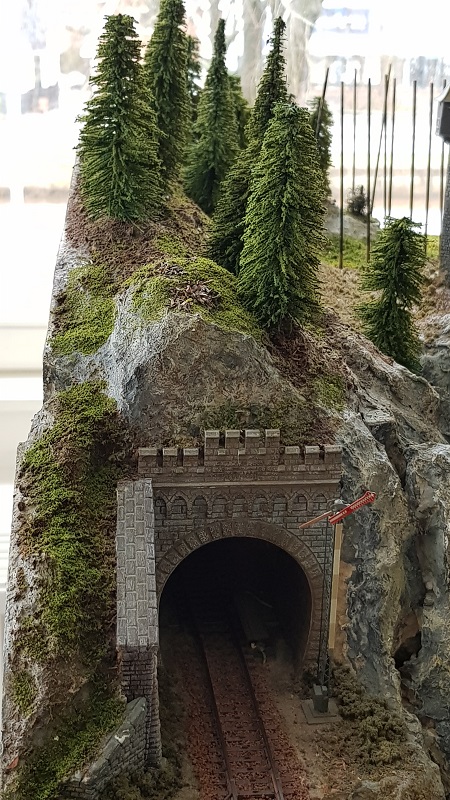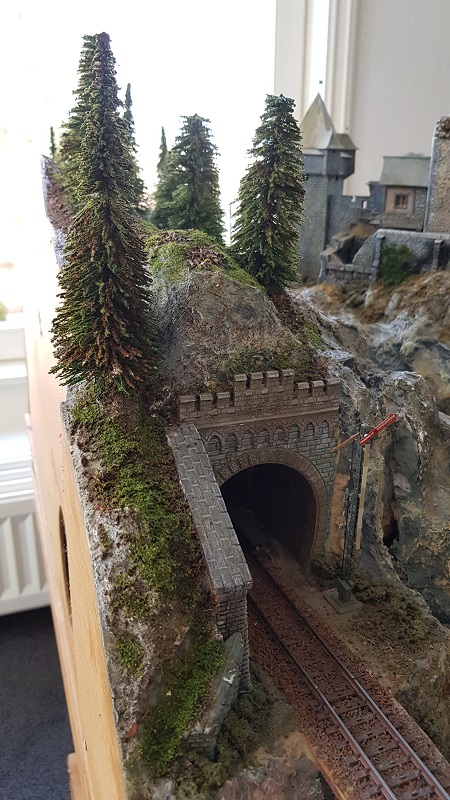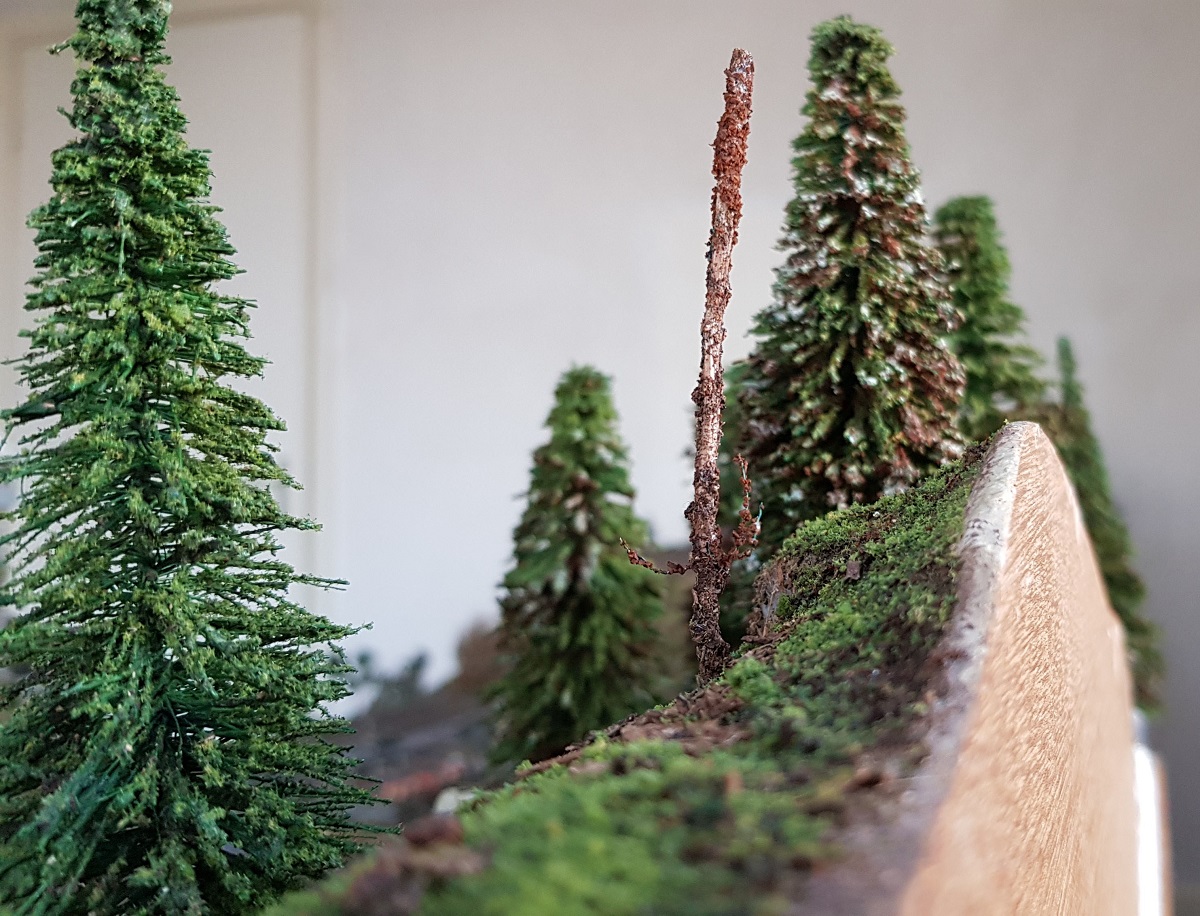 Since I only had 18 trees and the forest can still use a few more, I will have to purchase them another day.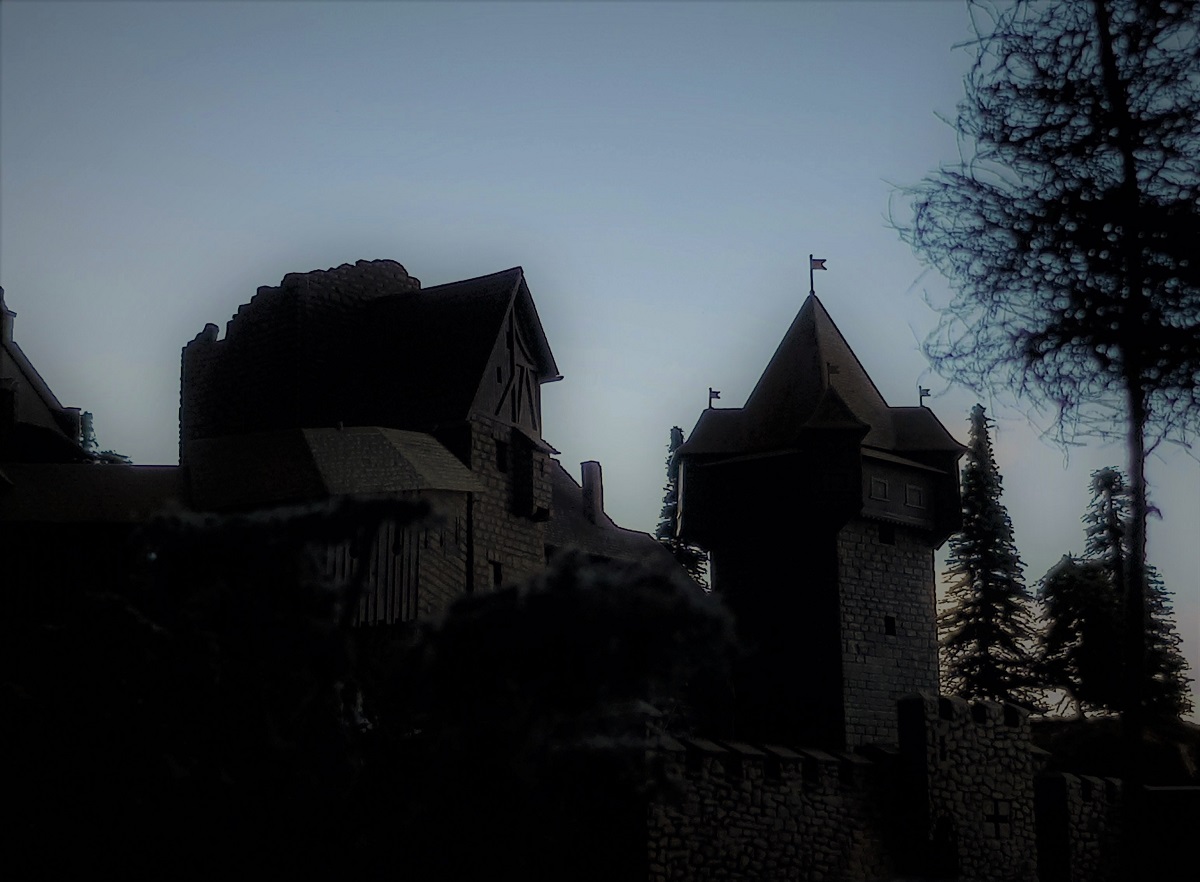 ~~~
Frits Osterthun © 10.3.2019
Last update: 12.2.2023