l' Histoire se répète.
When Märklin decided to make a totally new model of the famous P 8 "Mädchen für alles",
we still had to wait another 3 years and 5 variants before a "rein Preußische Bauart" appeared.
The first release was an Era 3 DB-version 38 2591 with Kastentender for Märklin (AC) in 2003.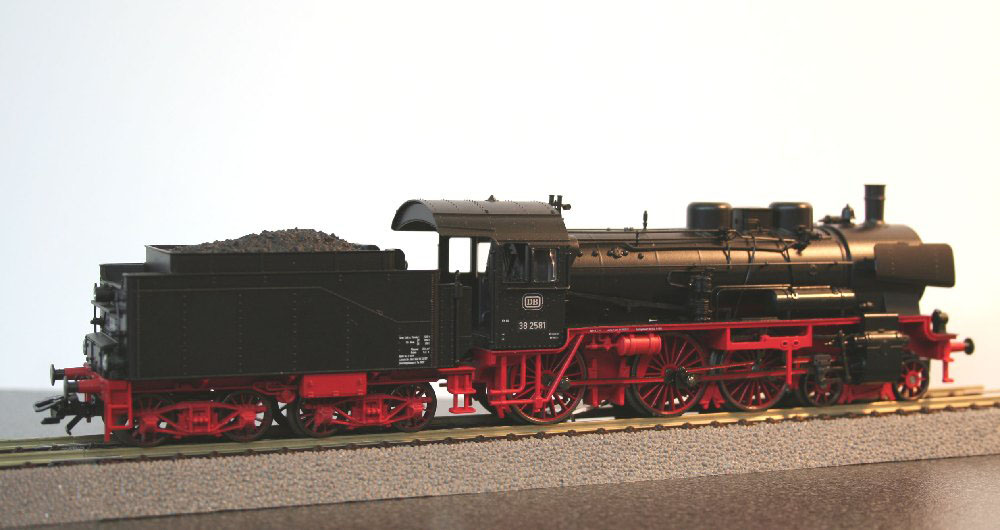 M37030
The same year a DRG-version 38 2019 appeared, only for Trix and limited for 2003...

T22101
...which ~ à propos ~ was also released for Märklin with Wagner deflectors as DRG 38 2637 in 2007.

M37039
Then another DB-version for Märklin was released, limited for VEDES in 2004.
Without deflectors the 38 3075 came in Era 3 livery.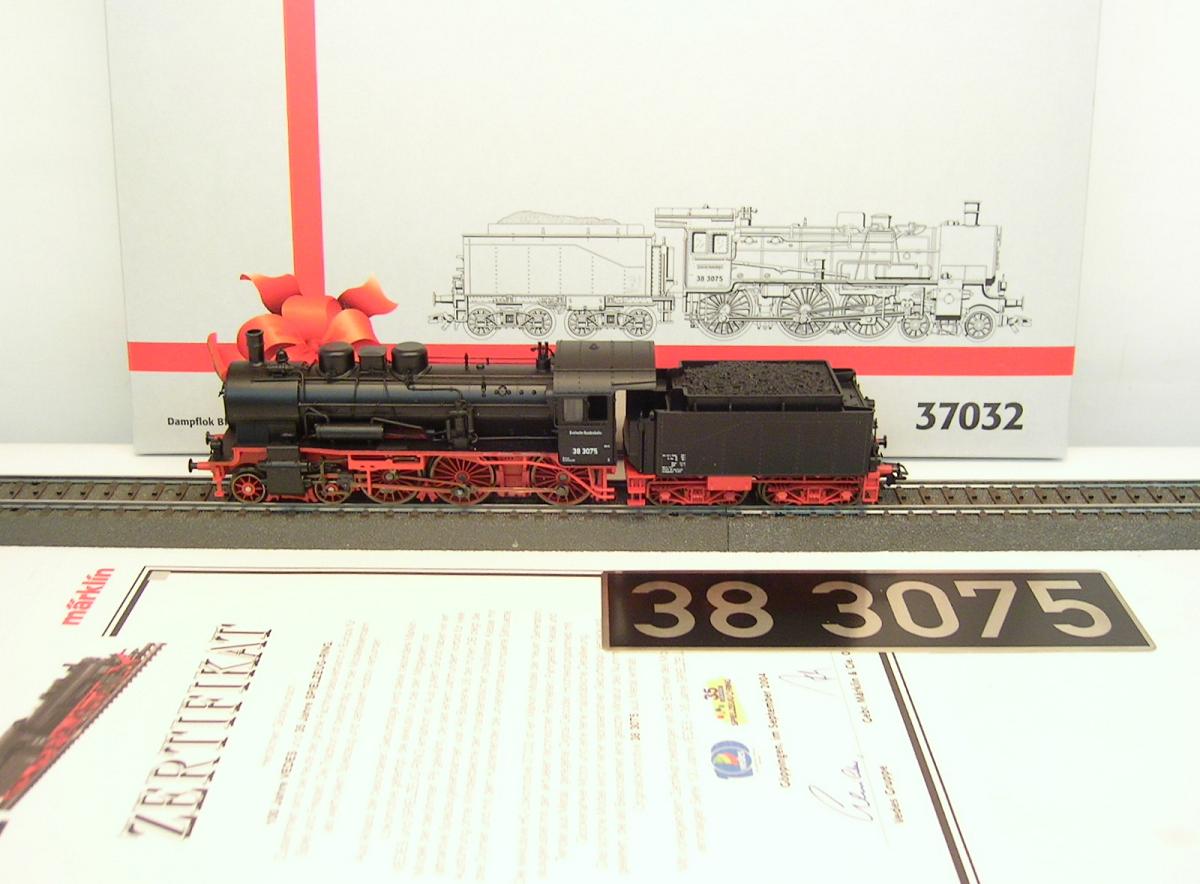 M37032
Two years later the very same model was released again for VEDES in (a kind of) weathered condition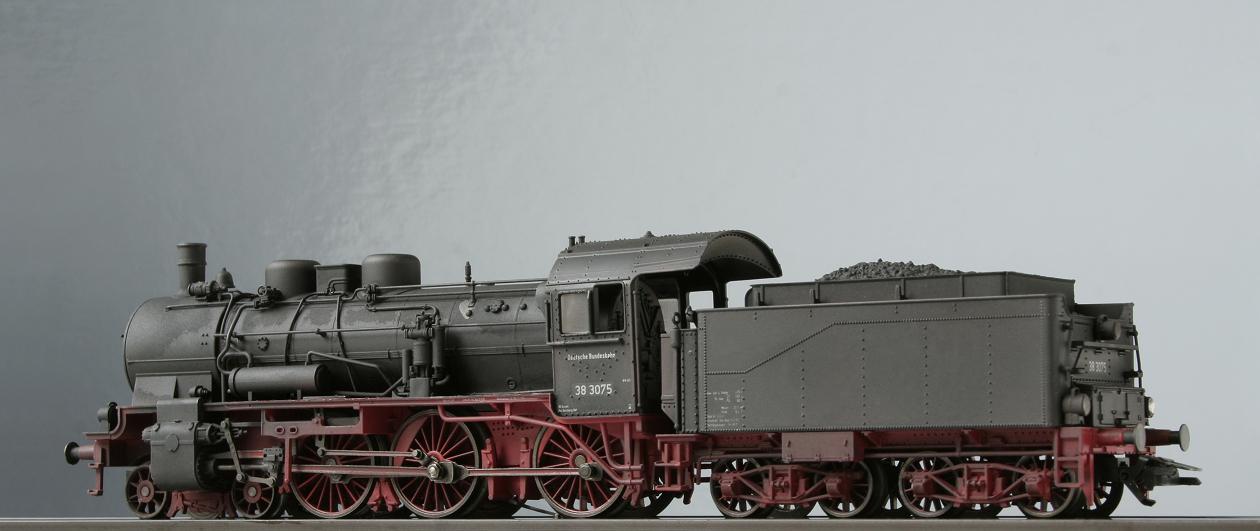 M37032.100