B i r c h t r e e s o n t h e C o c h e m e r B a h n
m a d e o u t o f
S e e m o o s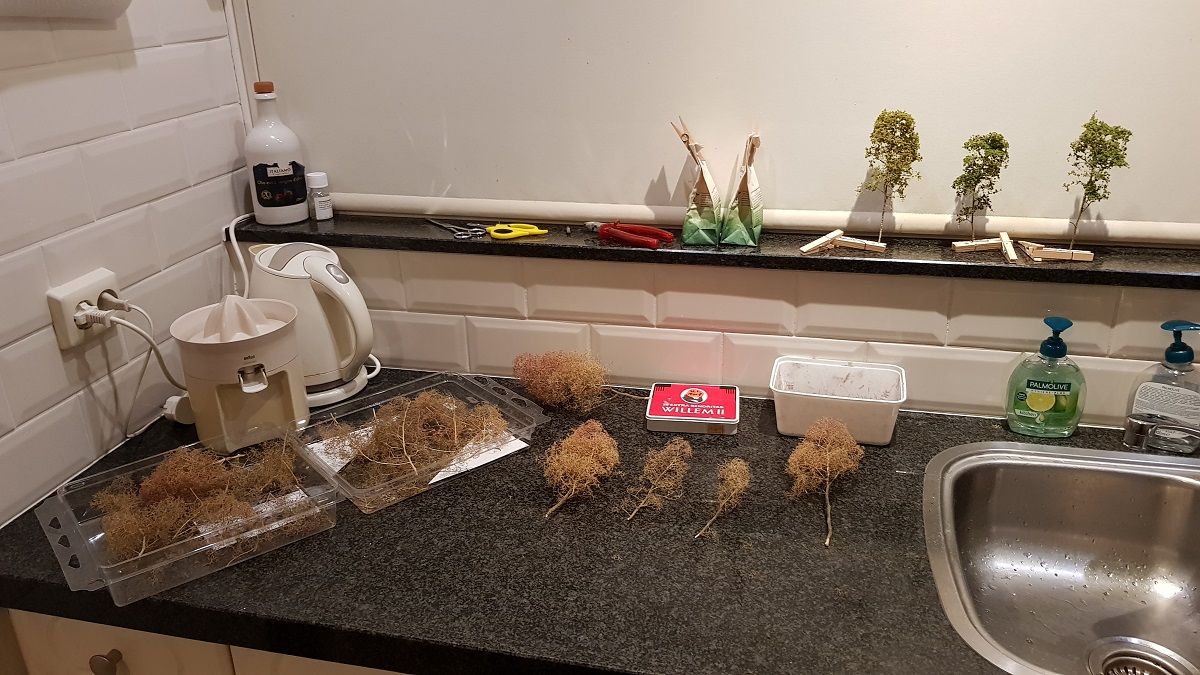 One of the finest materials I have ever seen for making trees is the so called "Seemoos".
Some weeks ago, I bought myself this box with about 12 trees and even so many bushes for some 13 euros.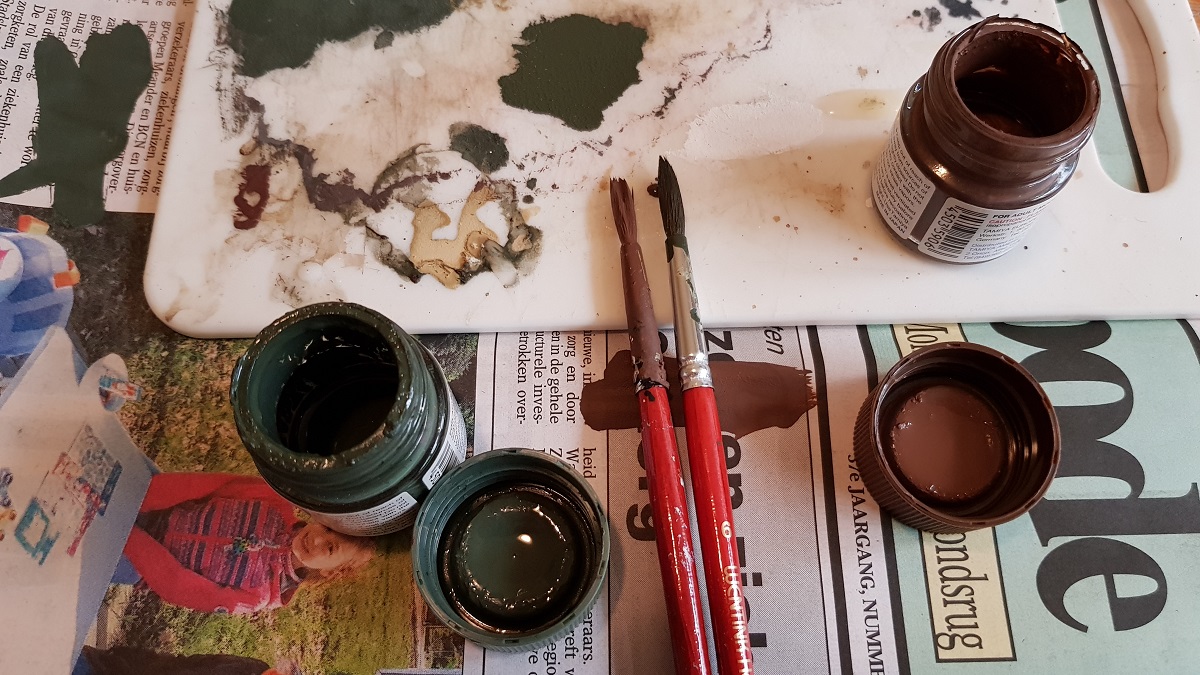 The stem and trunks will be painted either brown or green, depening on the ind of tree I have in mind.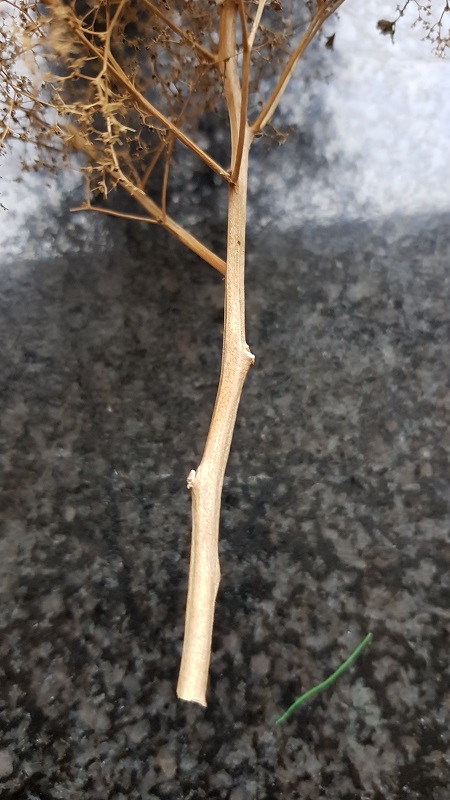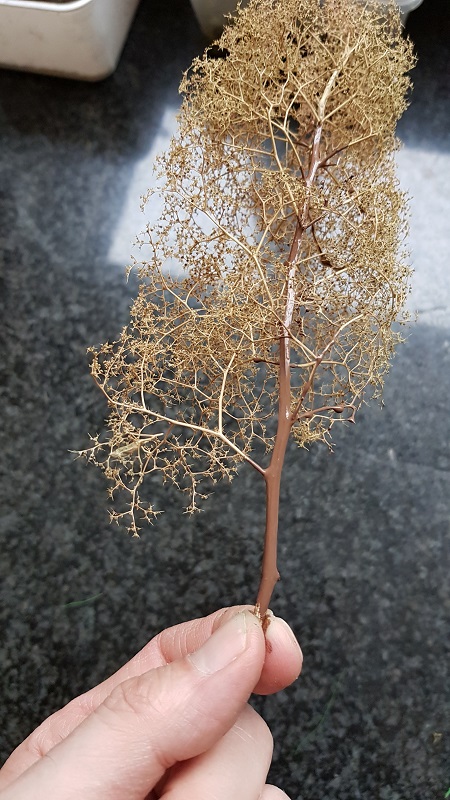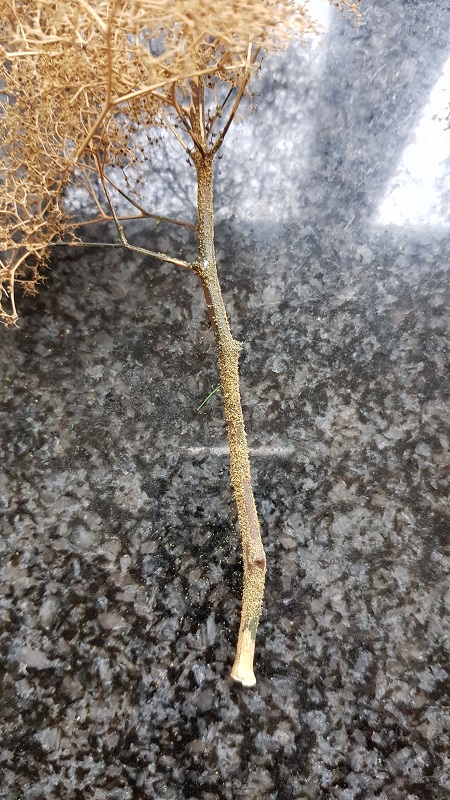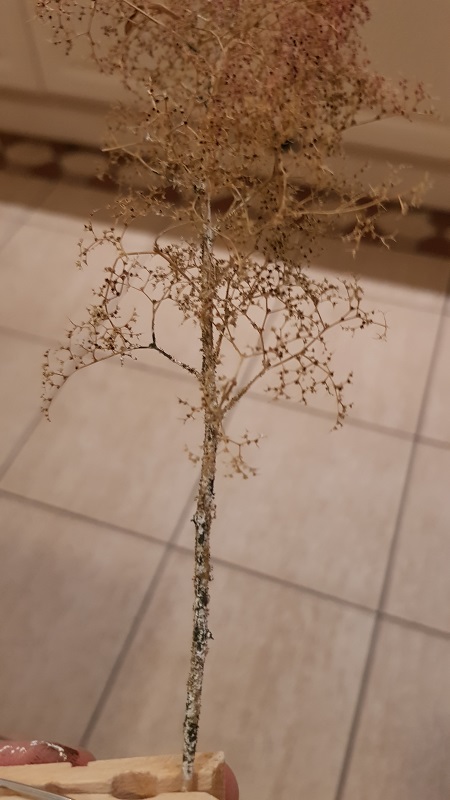 The still wet paint is covered with Earth Blend T50 from Woodland Scenics (left)
whereas the tree on the right side is a birch tree of wehich the stem is painted white with greyish green.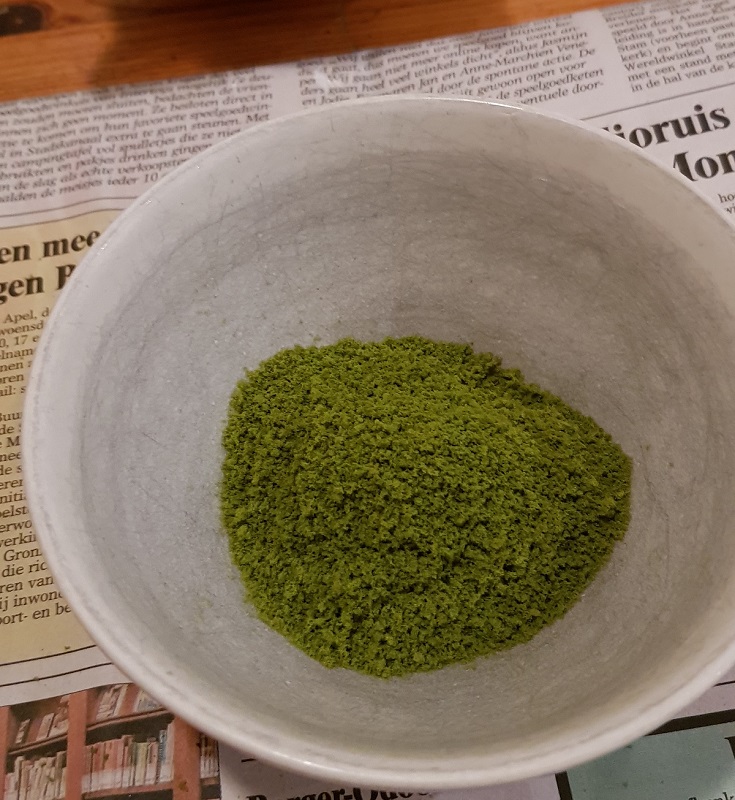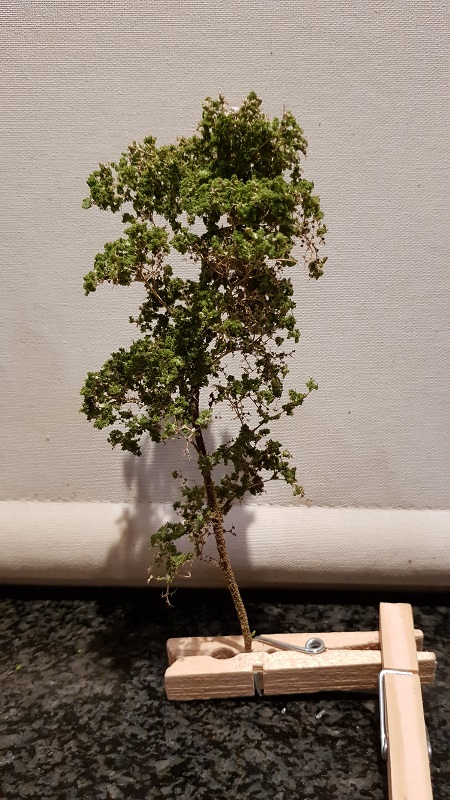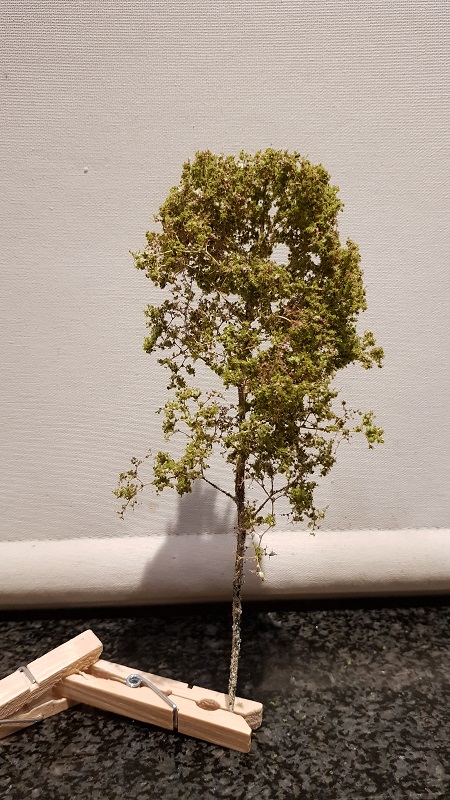 As foliage leaves for the birch tree at the right, I used Woodland Coarse Turf, Light Green T63
The left tree is a teint darker, since it carries Heki-Laub nr. 1521 "mittelgrün".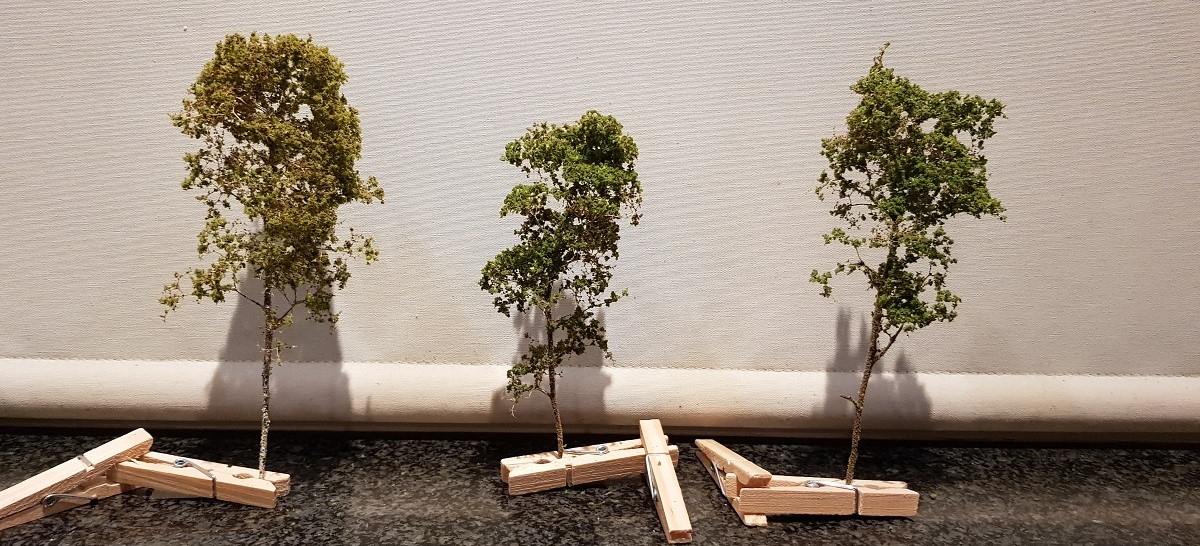 The forest is growing...
I can hardly wait to see these trees planted on my layout!
* * *
However
Last Saturday I spend the weekend with friends in Woerden, and while visiting a dealer at the Havenstraat,
I found out that he had a huge collection of NOCH materials!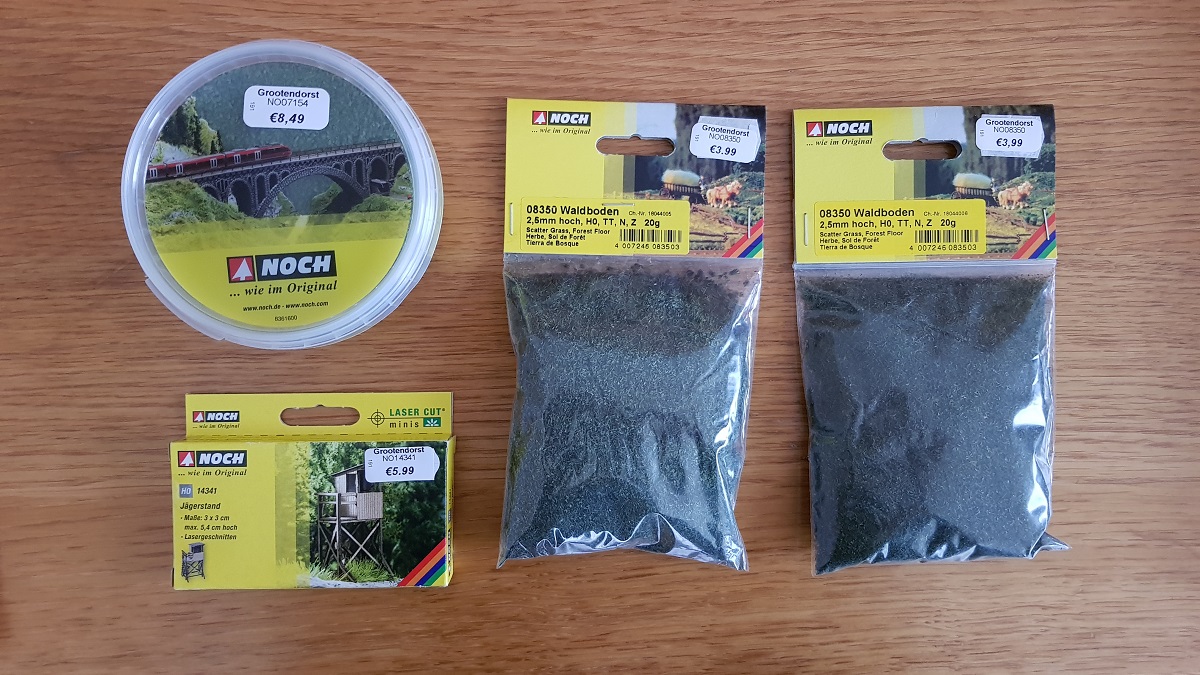 I couldn't withhold myself in buying at least two sachets of Waldboden - in fact the right stuff to do the forest floor, since it differs from the materials I already have.
Then I saw this "Jägerstand"... which in fact I had in mind and fits most perfectly in the open spot of the Forest at the right side of Cochemer Burg, opposite the swine field.
And not the least: a box with 'real' leaves.
On Tuesday, March 3rd, I started making the most wonderful trees I ever made with IMHO the utmost best materials in H0:
1. Seemoos
2. NOCH leaves
3. My creativity
Let the pictures tell the rest of the story...!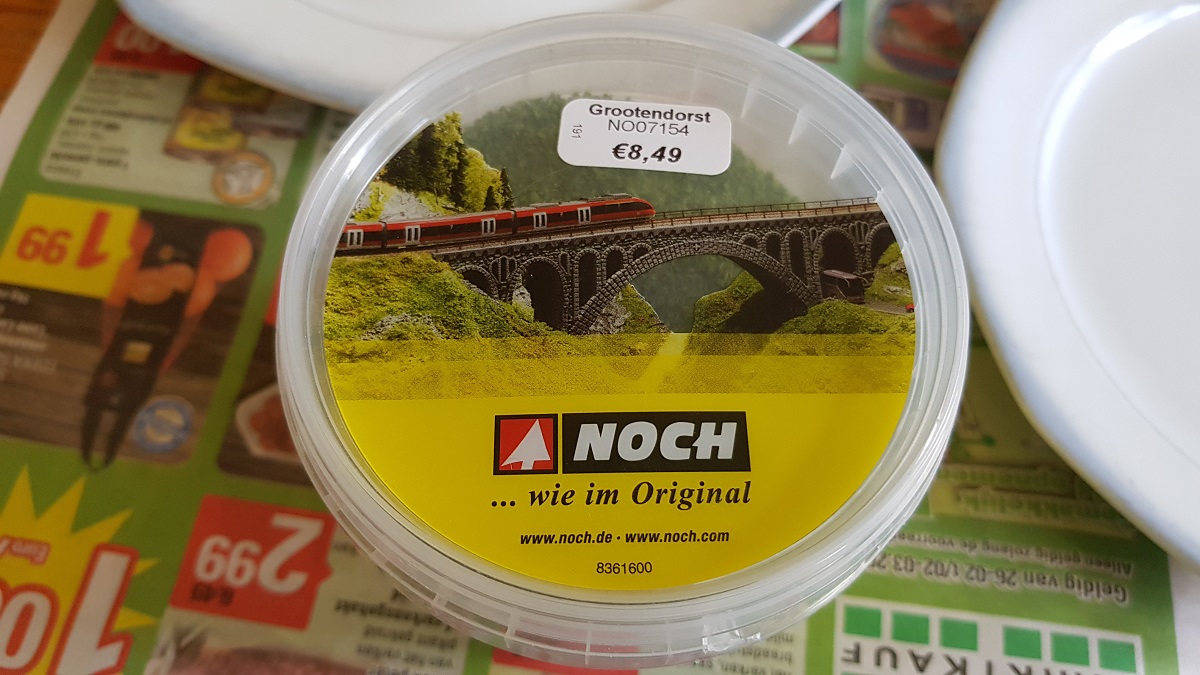 Indeed so . . . wie im Original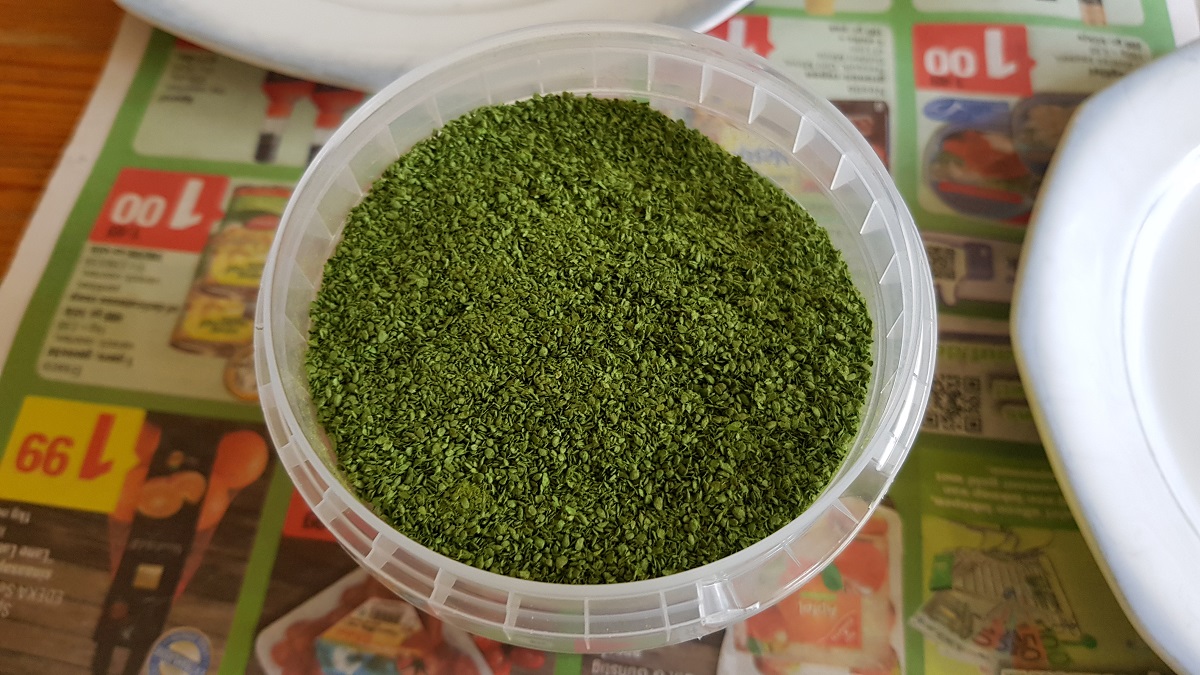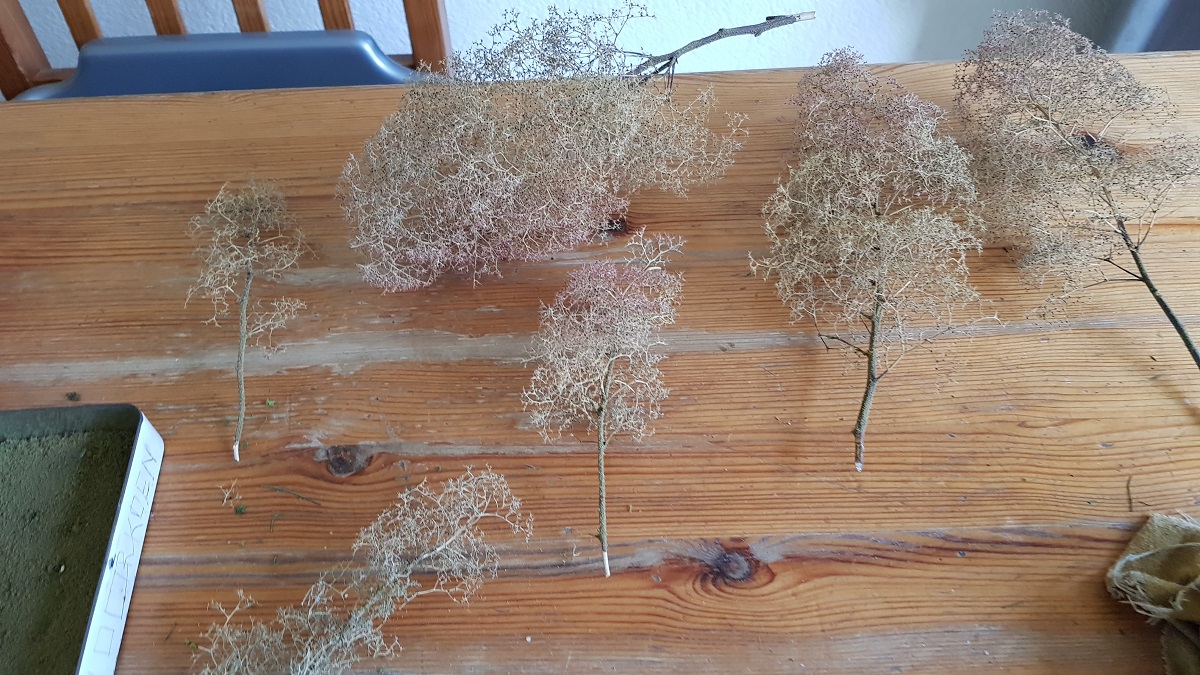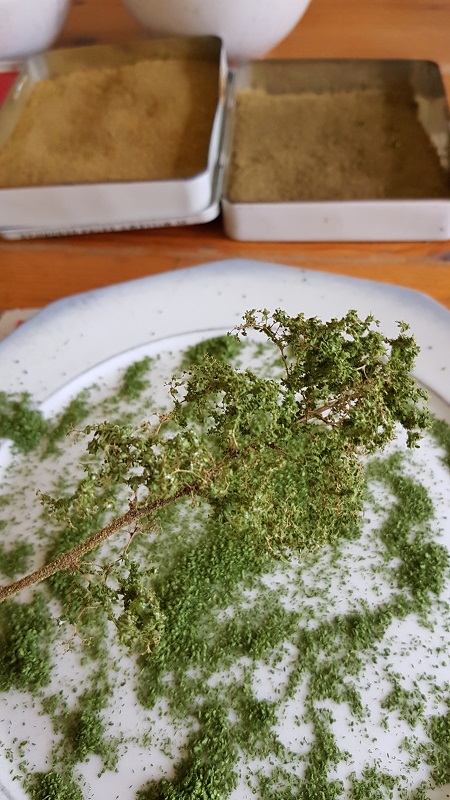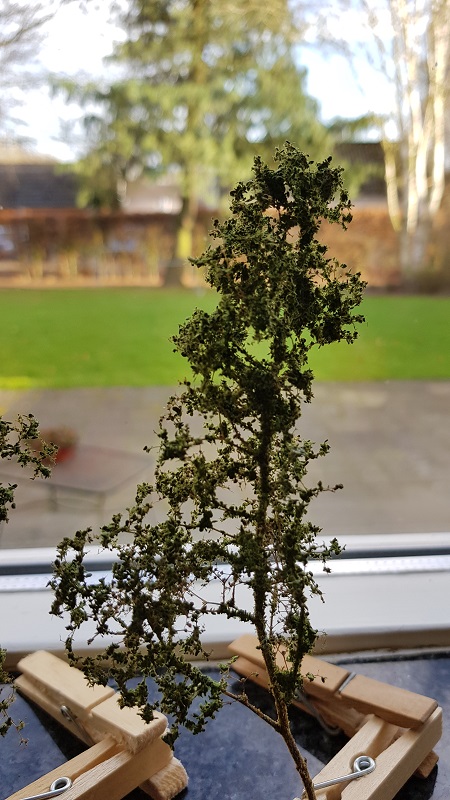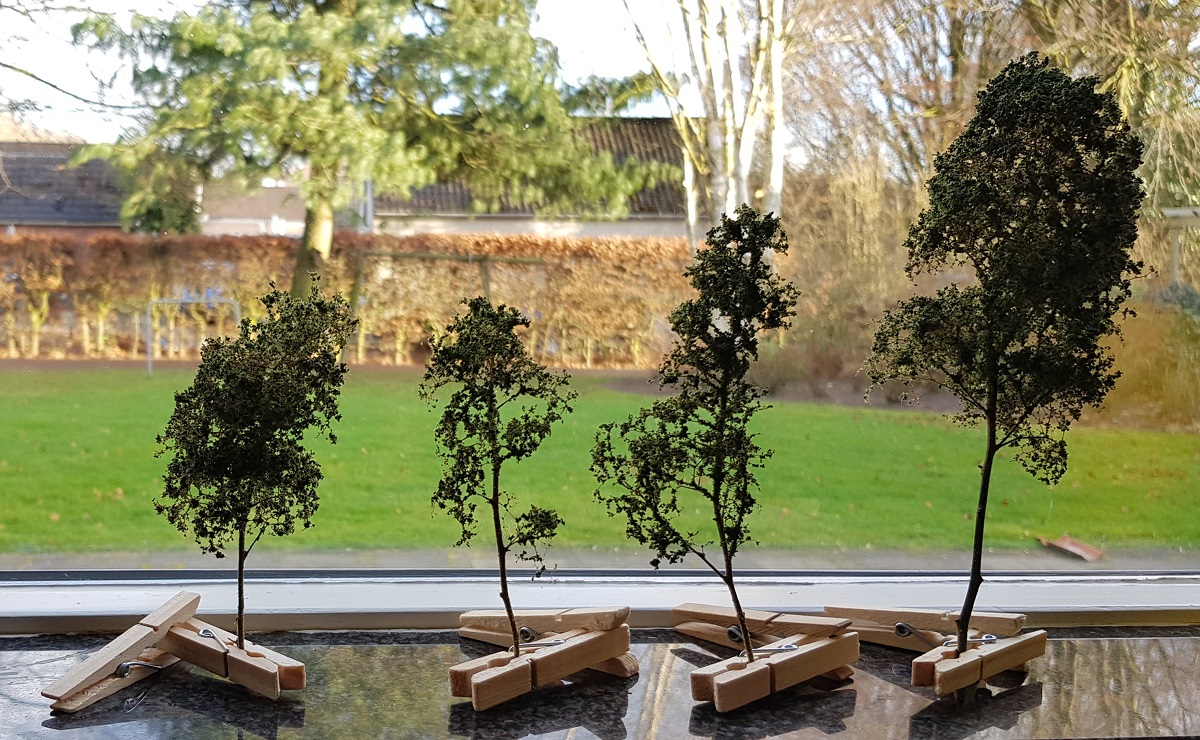 More about my trees on the Cochemer Bahn you can read in the story of Down Hill
* * *
After Summer 2019, I made a lot of beech and birch trees...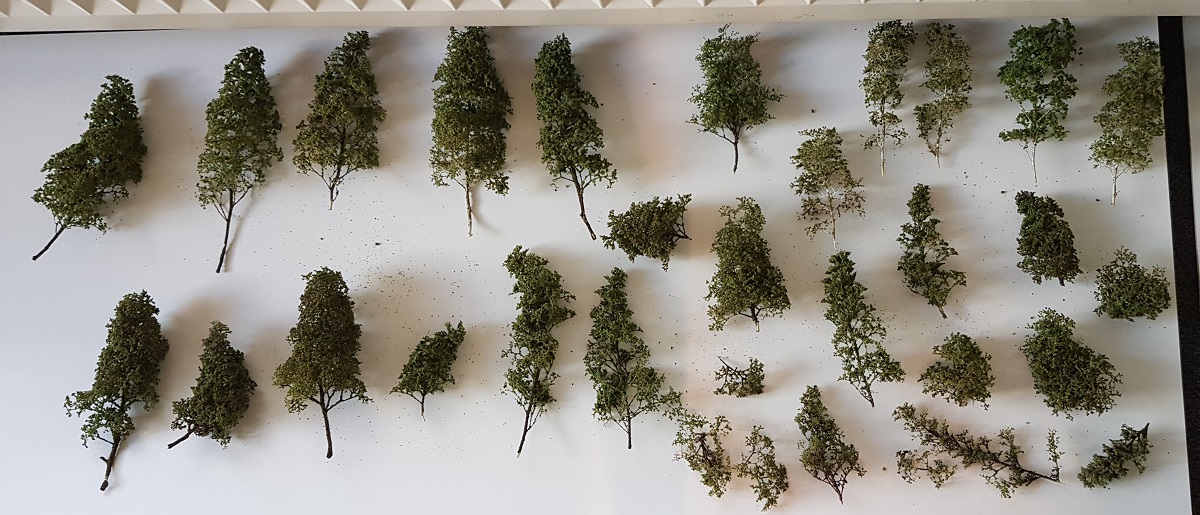 Frits Osterthun © 5.3.2019 / 21.9.2019