A propos...
In 2009 a second streamliner of this magnificent class arrived in the series Bellingrodt Edition.
Though visually identical to the red streamliner 05 001, this model not only received a new number, but was technically upgraded as well.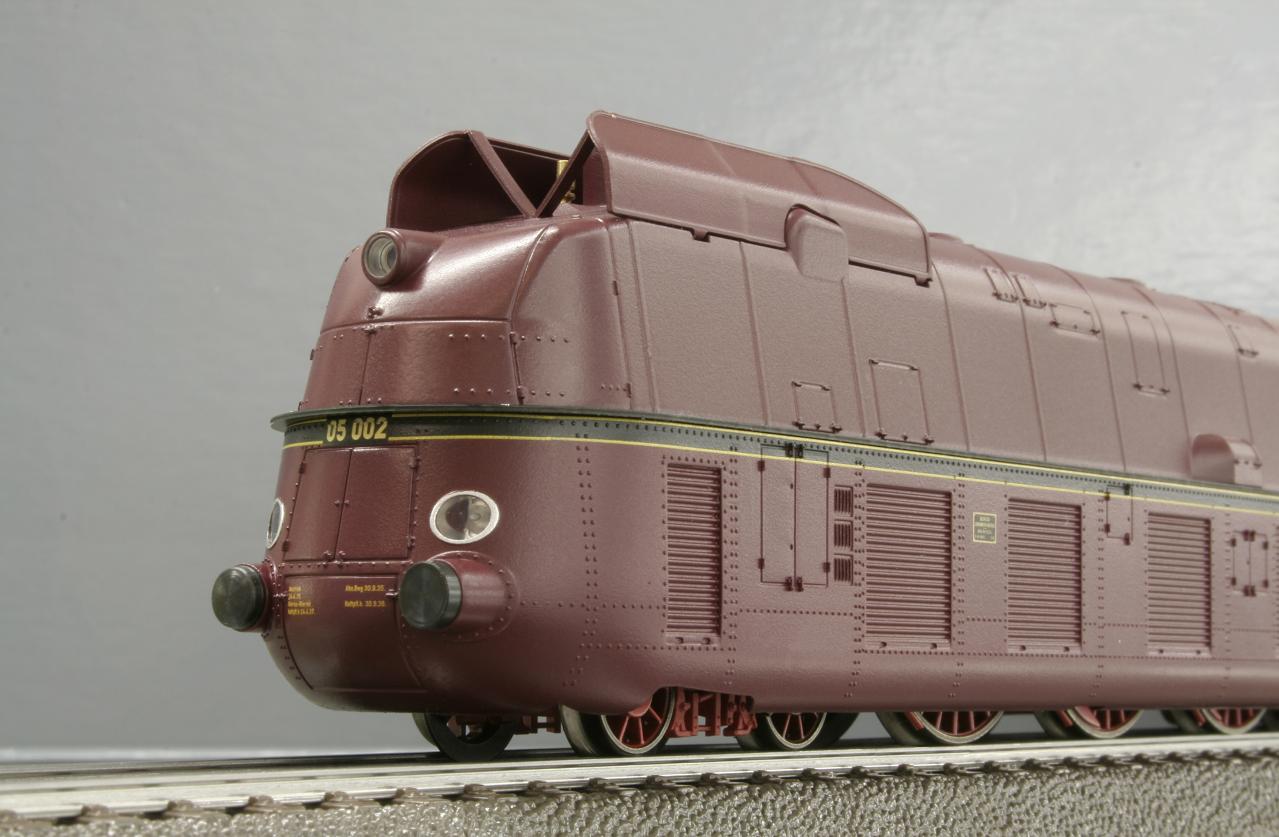 M37052 © 14.3.2009/25.3.2011
In 2012, the same model was released in an even more appealing black livery with orange/yellow line.

M37051 © 28.12.2012
As a true hoax and LE 2013, the DB 05 003 was again released in a non prototypical and unorthodox steel blue livery, the so called "stahlblauer F-Zug-Farbgebung".

Märklin 39052 (photo: Michaelstädter)
Besides, a Cab Forward Edition couldn't fail, hence the 2014 Insider locomotive 05 003 (DRG)

Märklin 39053 (Frits Osterthun © 9.4.2016)