The Baureihe 01 has always been a class of its own to be made as a model.
In scale 0 it appeared in the early 1920's running on 20 Volts, albeit as 4-4 (2'B) instead of 4-6-2 (2'C1')
Courtesy Siegfried Nann
In 1937 Märklin released her first Einheitslokomotive Baureihe 01 for the DRG in scale H0, known as HR 700.
During two years this model came in no less then four liveries.

HR 700 (Courtesy Alberto Pedrini)
It took 15 years (1952) before another model of this well-known German Pacific was released with Baureihe 01 097.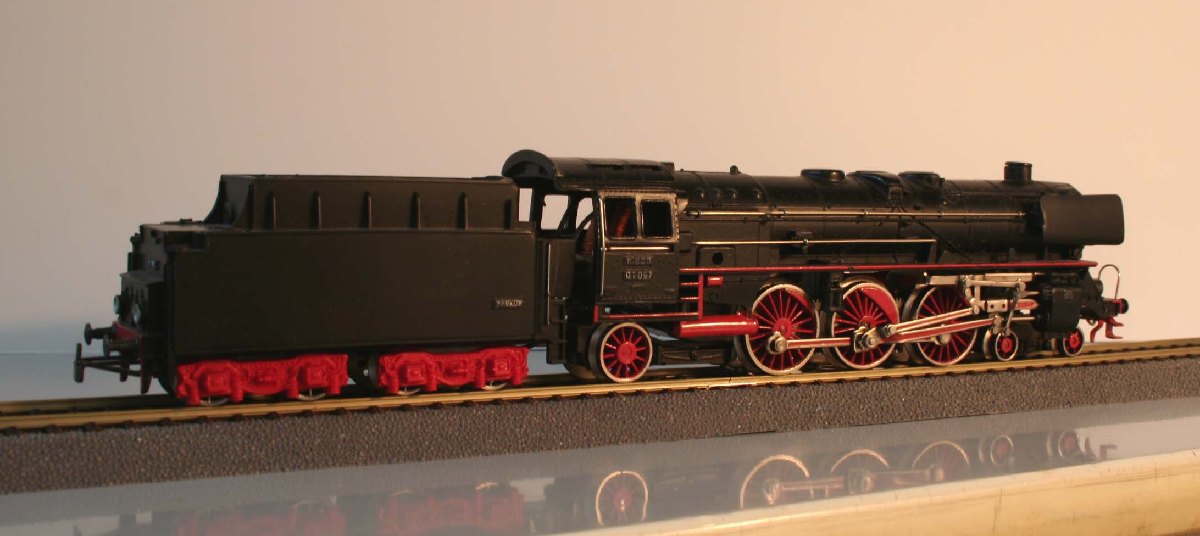 F800
After a small upgrading, the same model was released as 3048 in 1960.
Although this model carries again the number 01 097 it is delivered with a smoke generator.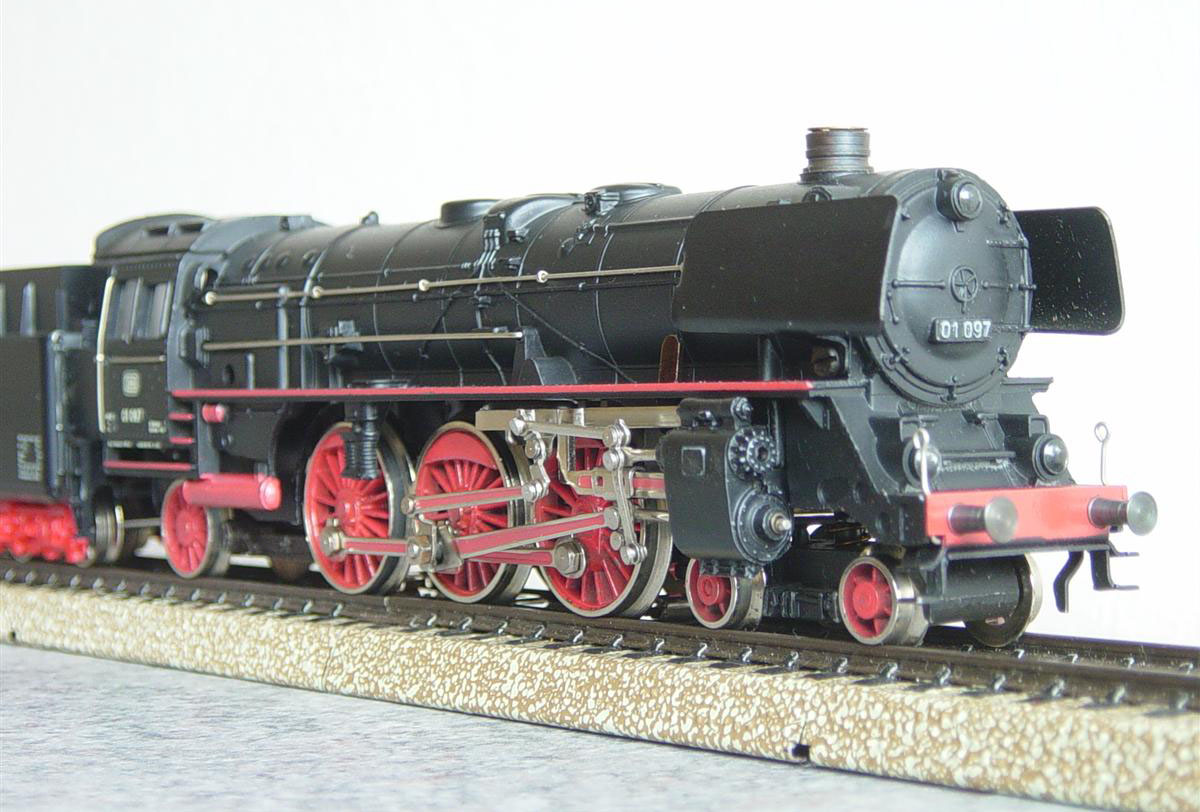 M3148
In 1964 the Lampenbügel are changed into Lampenstangen and the tender lacks real coal like the F800 had.
An external switch however is still at hand until 1972.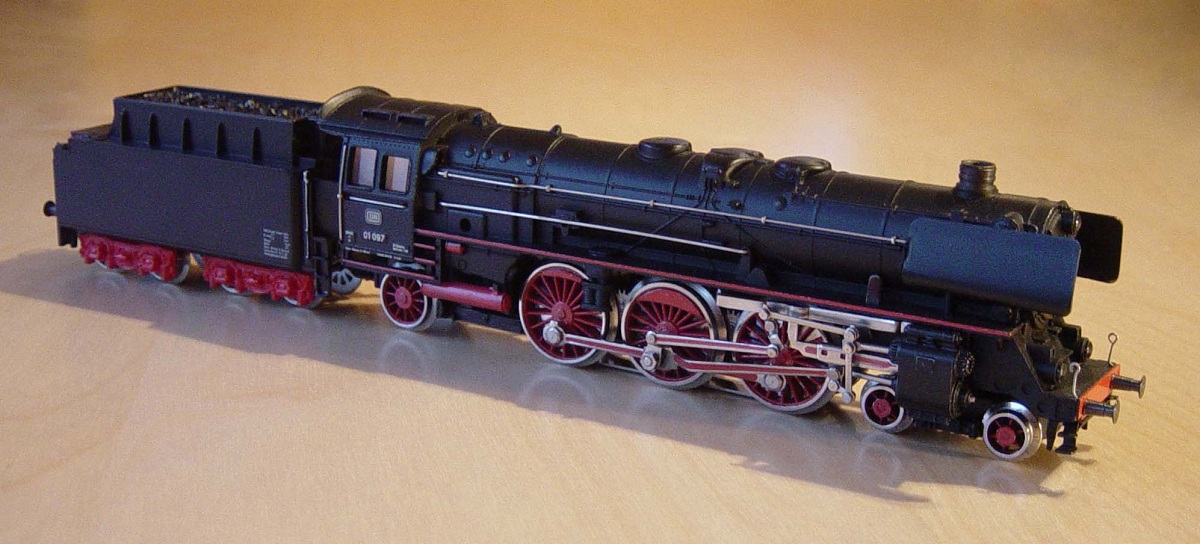 M3148