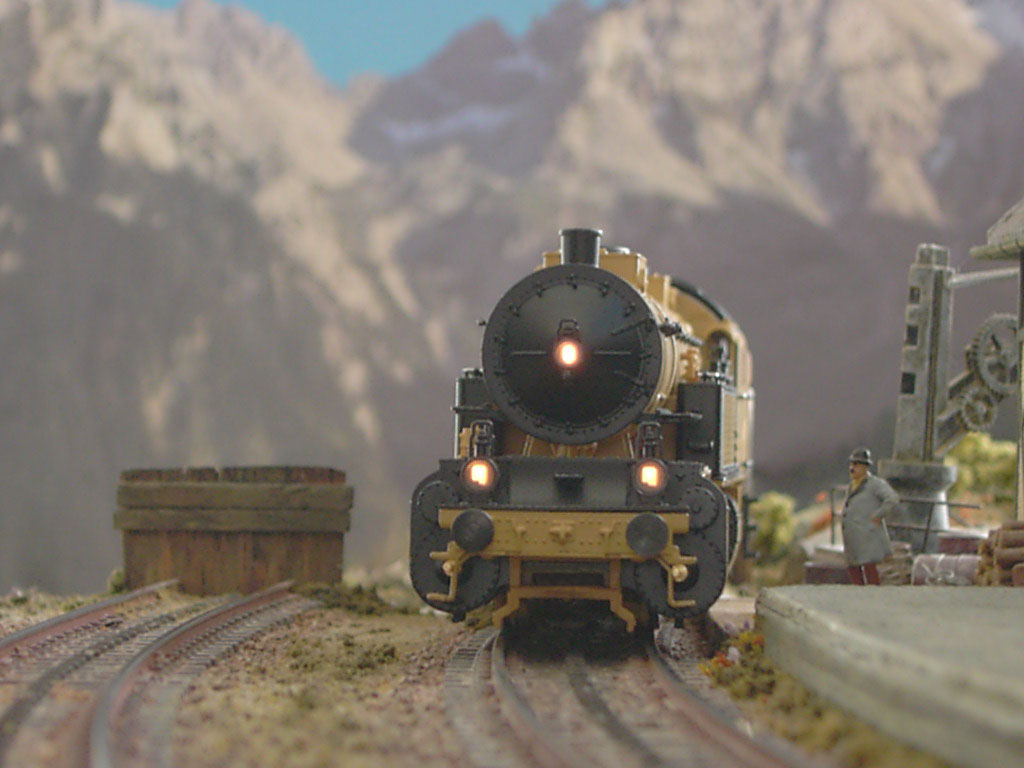 Even if I had plans for my own layout, the real beginning of the Cochemer Bahn was about 1994.
Since my job makes it necessary to move more then once,
I decided that the layout had to be 'transportable' in an easy way.
That means a light and demountable construction, and the use of light materials.
Even if the surface only measures 300 x 125 centimetres,
I had at least in mind:
... to avoid boredom
... to have a shadow station
... to make a challenging track plan
... to make the layout as realistic as possible
... to realise nature if possible in the most natural way
... to have the possibility of both analogue and digital performance
...etcetera
The pictures below will give an impression of the first months of the Cochemer Bahn in a birds eye's view.
Thus you can see how the track plan was created.
I hope that it will help you, when surveying the rest of this site.
Enjoy the tour.