The 1988 First Märklin Seminar at the Göppingen Plant, with an additional visit to the Märklin Factory, resulted in some "Händler" gifts.
Nxt to a die cast hood of the S 3/6 in scale H0 (1:87), we also received a mould of a Class 03 hood in scale Z (1 : 220).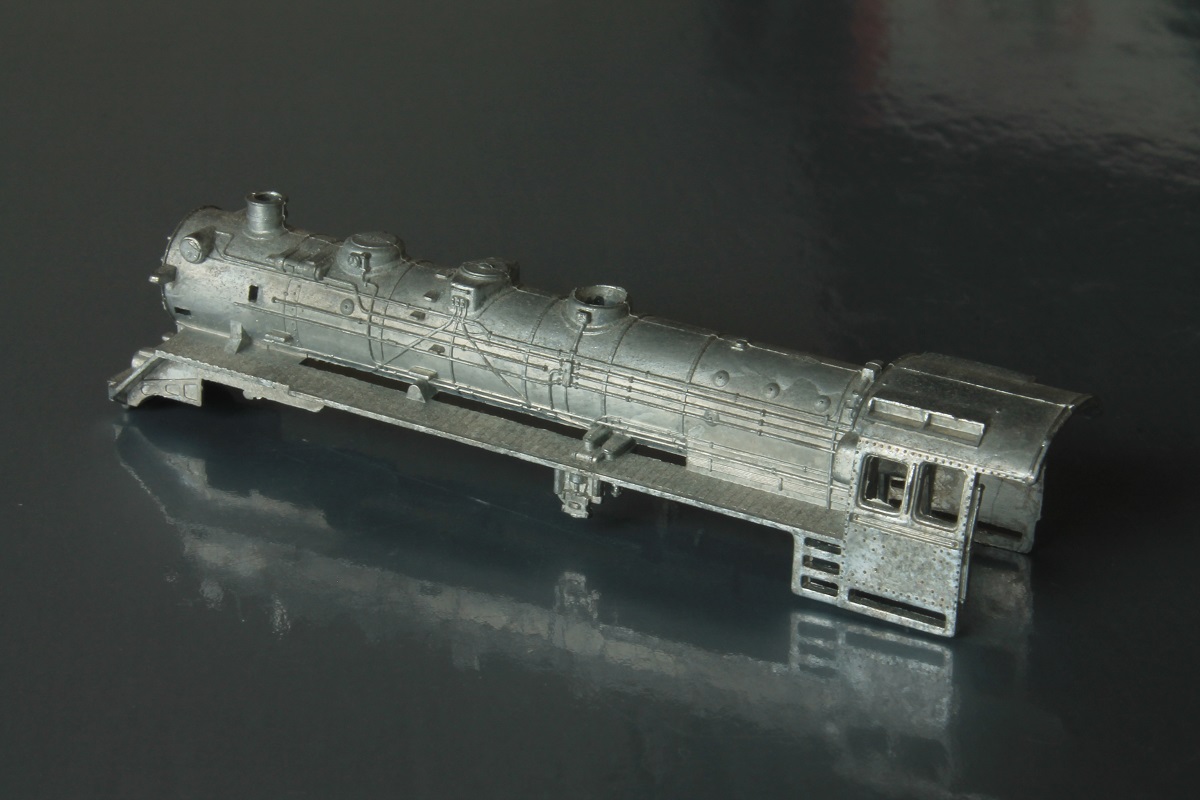 Since Class 03 and 41 are so called "Einheitslokomotiven" (uniform engines), they received the same boiler.
This particular hood was meant for the Märklin 8885 (DB 003 160-9) but fits the Märklin 8827 (DB 41 220) as well.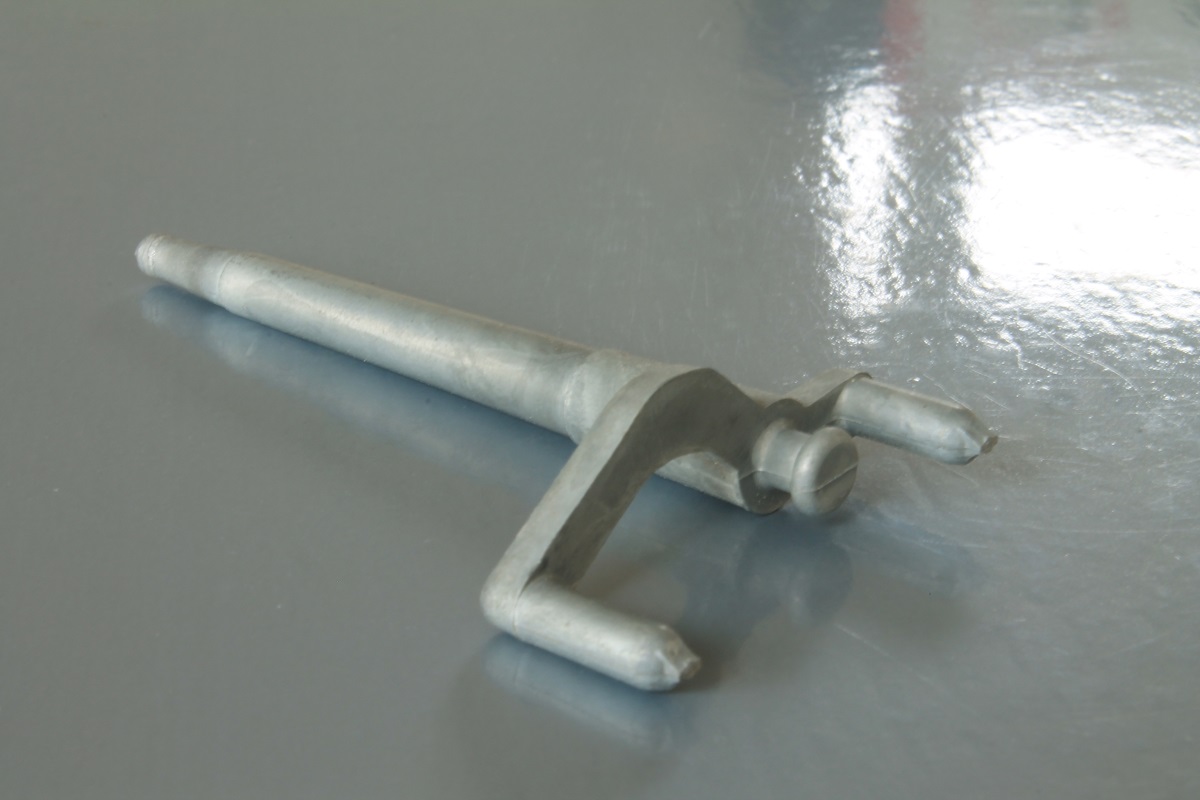 I received this 8885 mould with the die cast channel still attached, but since the connection was rather thin, it broke of in due time.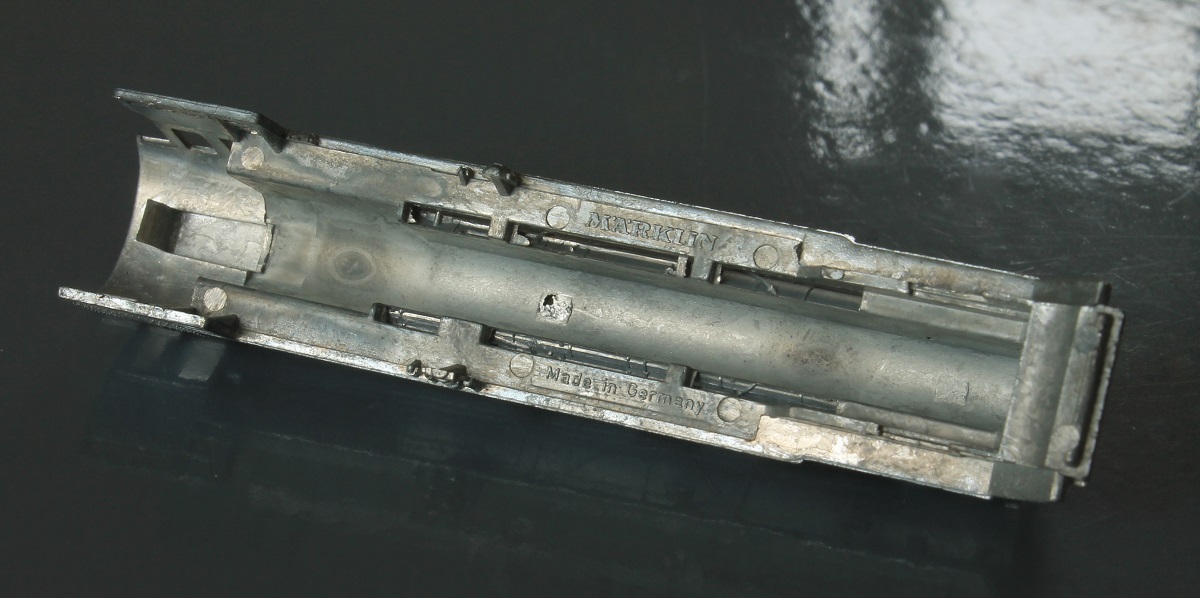 Made in Germany ~ "What else?"