Bayerische Gepäckwagen Pw4ü Bay 09
In 2004 the Austrian firm Roco announced a series of Bavarian four axled coaches including a luggage wagon.
It belongs to the first series called Platinum which stands for fine quality and rich detail.
You might be interested in Roco Platinum Package.

Although it took a year to release it, it was certainly worth waiting for. May 2005 I received this Packwagen in rein Bayerischer Bauart.

Roco 45583
In comparison with the Märklin model (1996), you can almost feel the difference between platinum and plastic.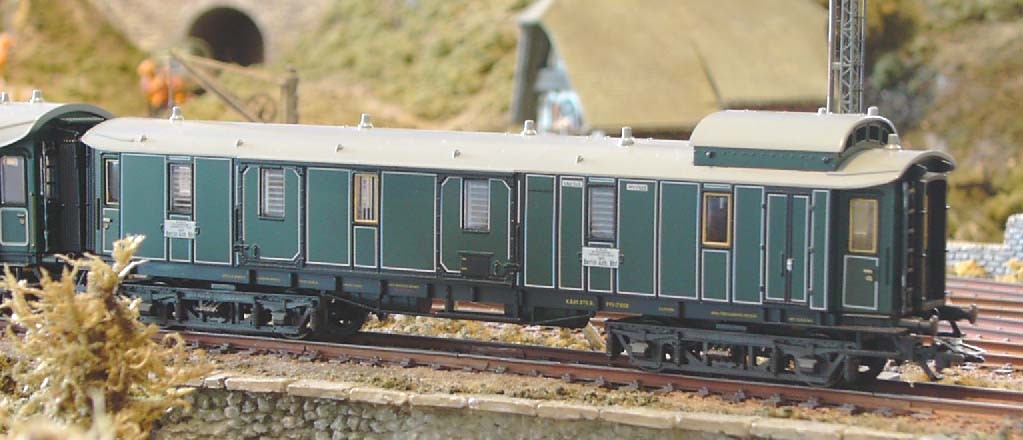 The 3 handrails on the roof give this model a specific 'Bavarian' look.
Let your eyes wander across and around this model and discover the many, separately attached, details.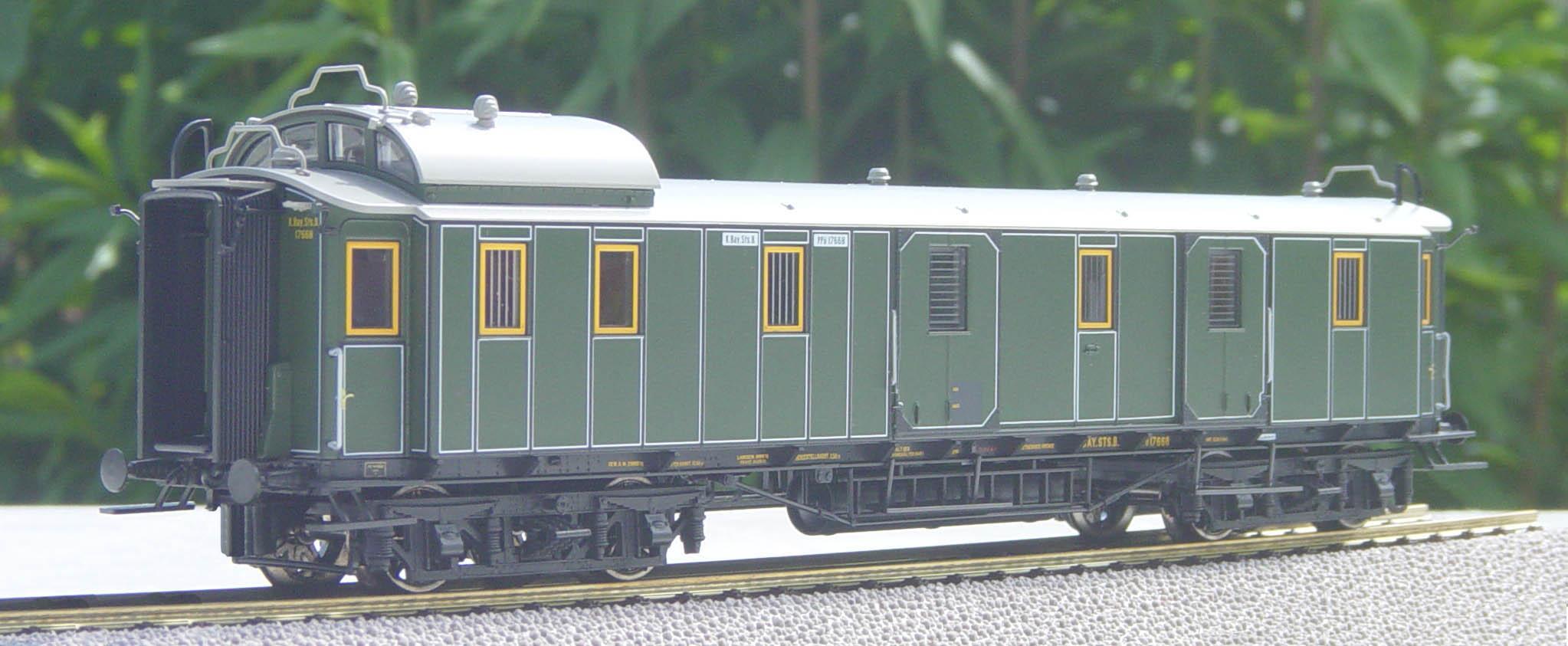 As you can see, the bogies are accurately foreseen with rivets, but...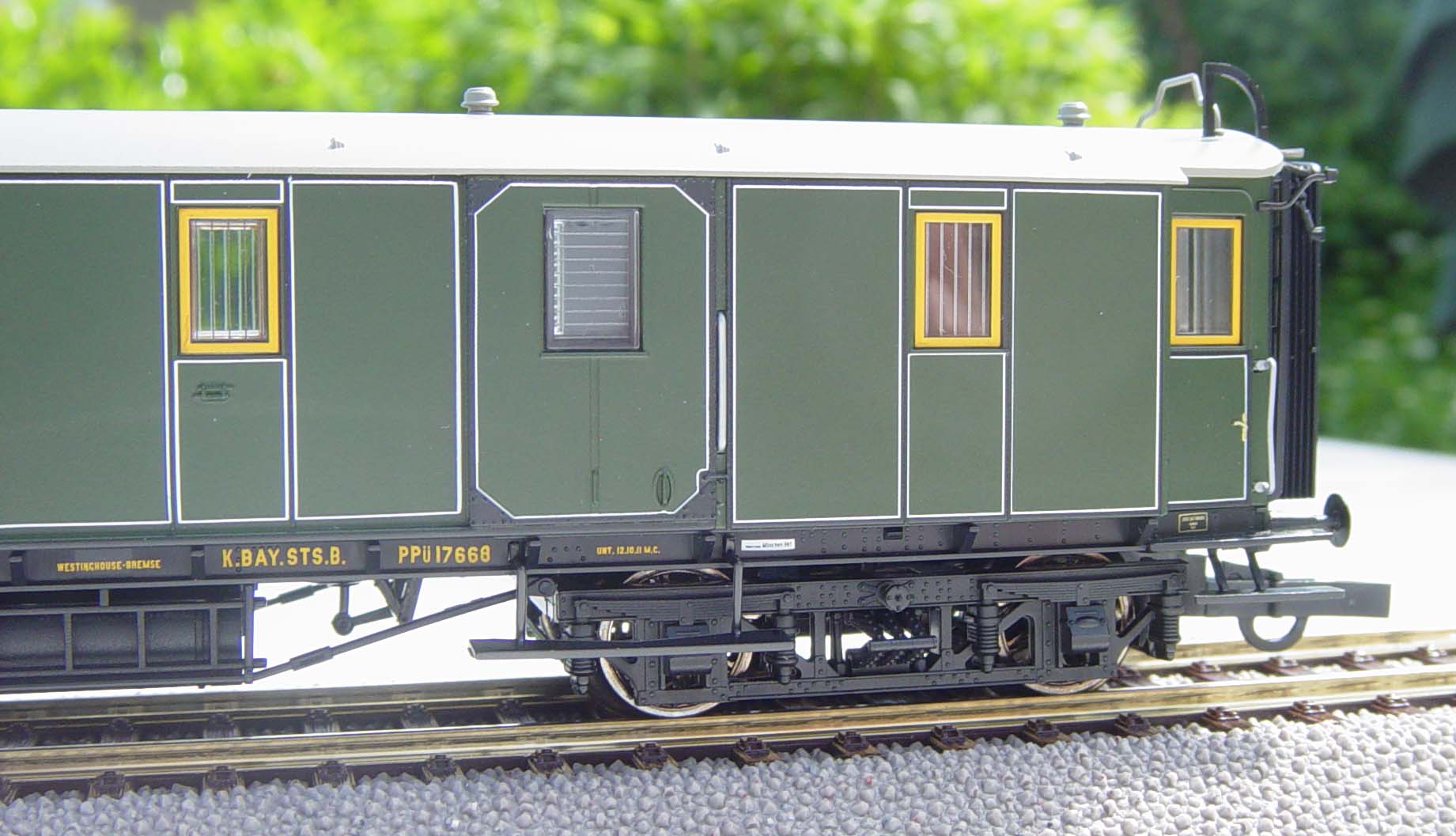 ...for running on R 360 tracks, the footsteps had to be cut open.
The underside of the wagon shows more details: adjustable couplers, brake installation, gas cylinders etcetera.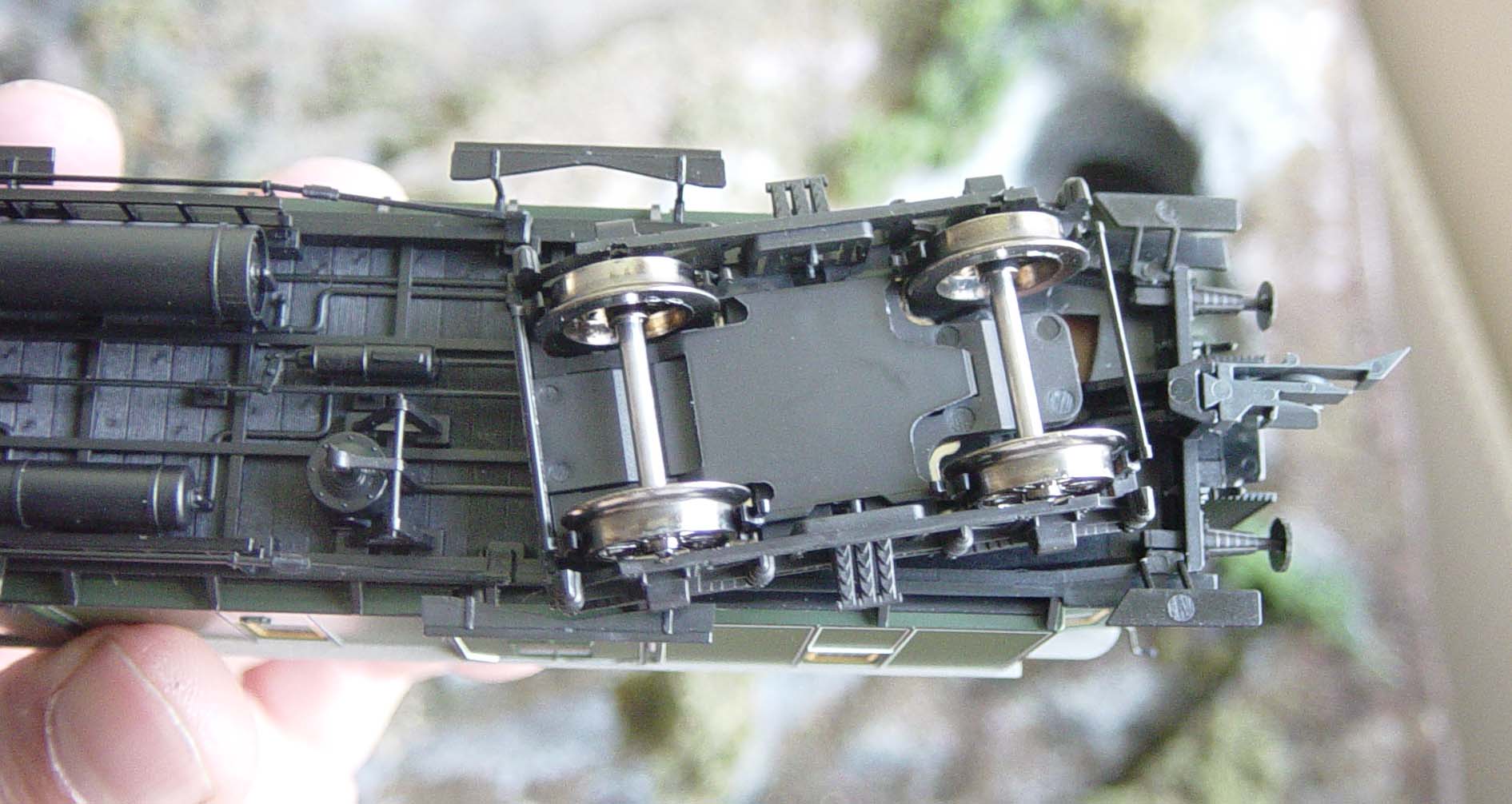 Every coach comes with closed "Faltenbugel". Compare this image to the one below.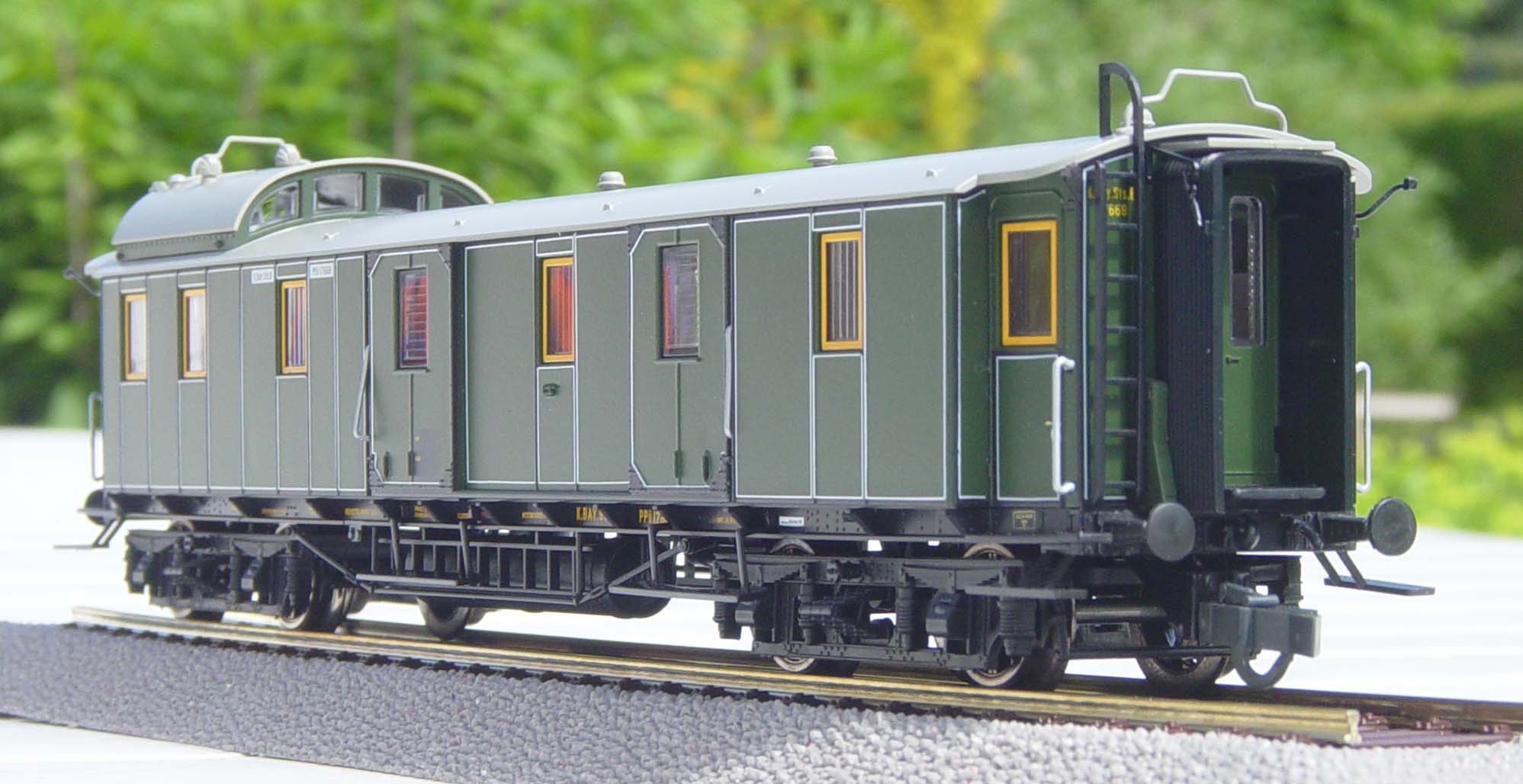 Since I choose this Packwagen as 'Schlußwagen' ~ while it comes at the end of the train ~
I had to change the 'Faltenbügel', adjust the braking hoses and add an imitation coupler.
This is how it looks after revision. Unfortunately, although I was very careful, I did break the handgrip on the roof.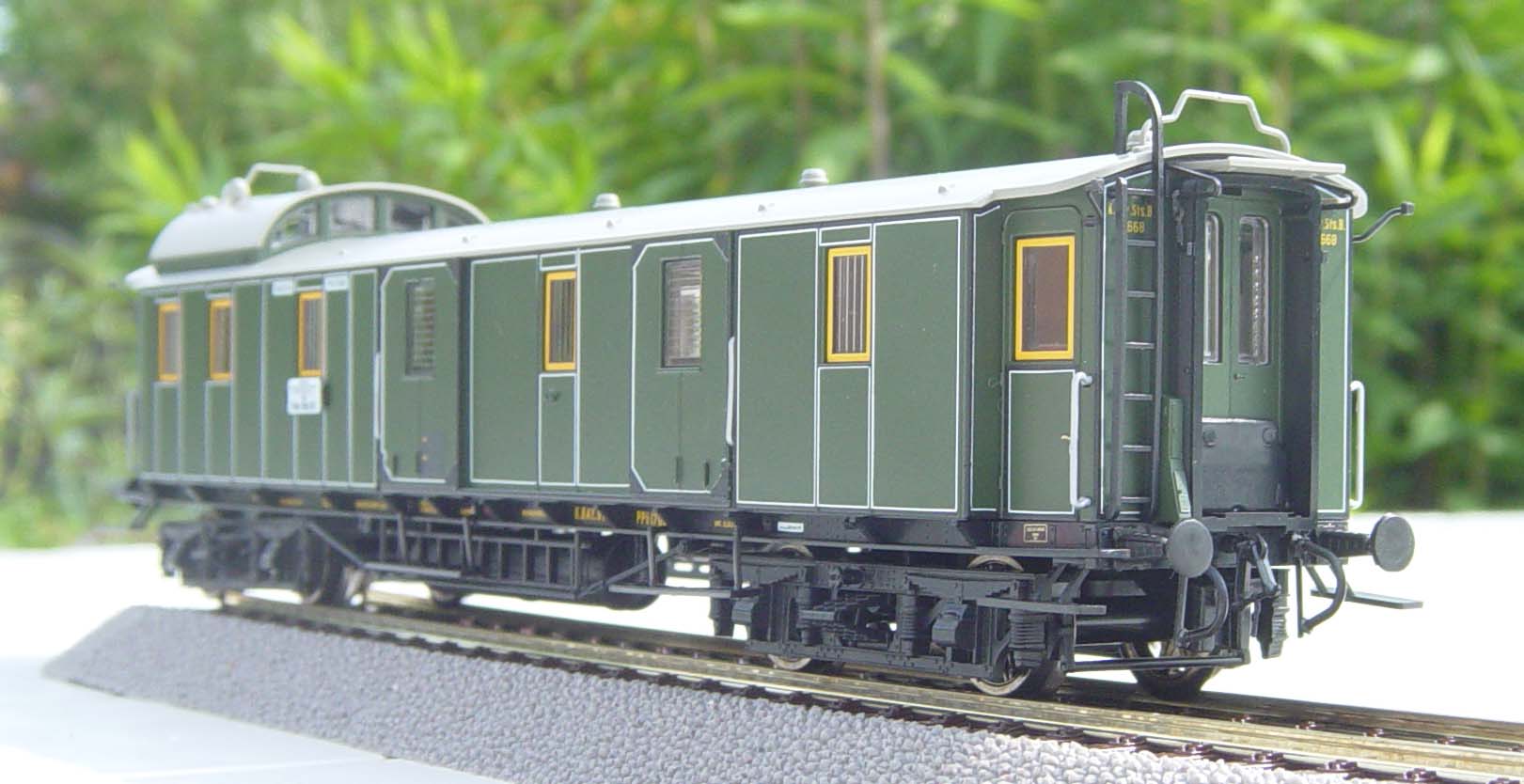 This is what makes modelling such a great joy to me:
Looking for authenticity, this model approaches reality pretty close.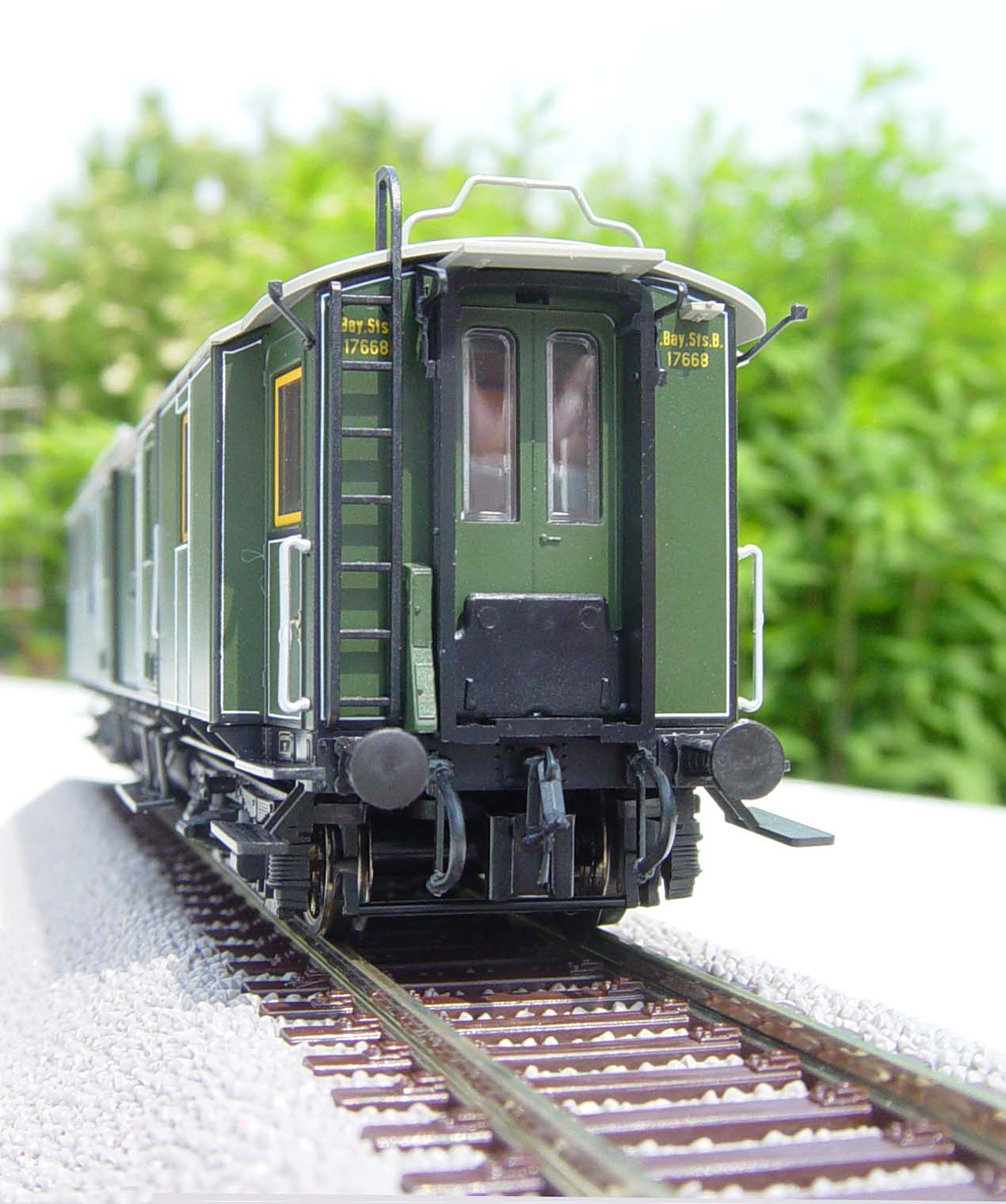 Finally in a static grandeur...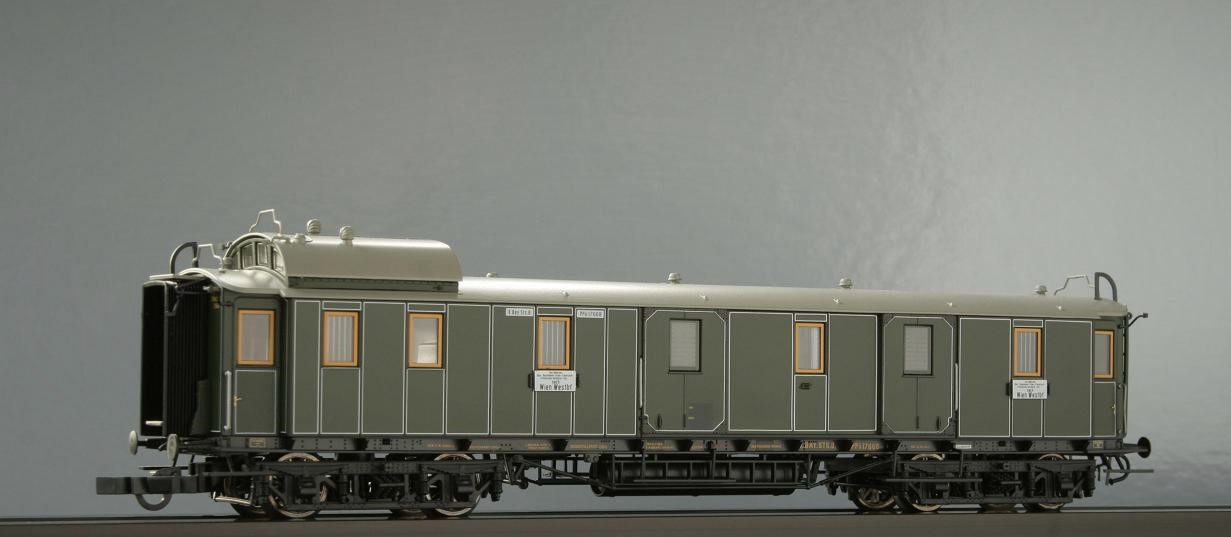 or on the Cochemer Bahn.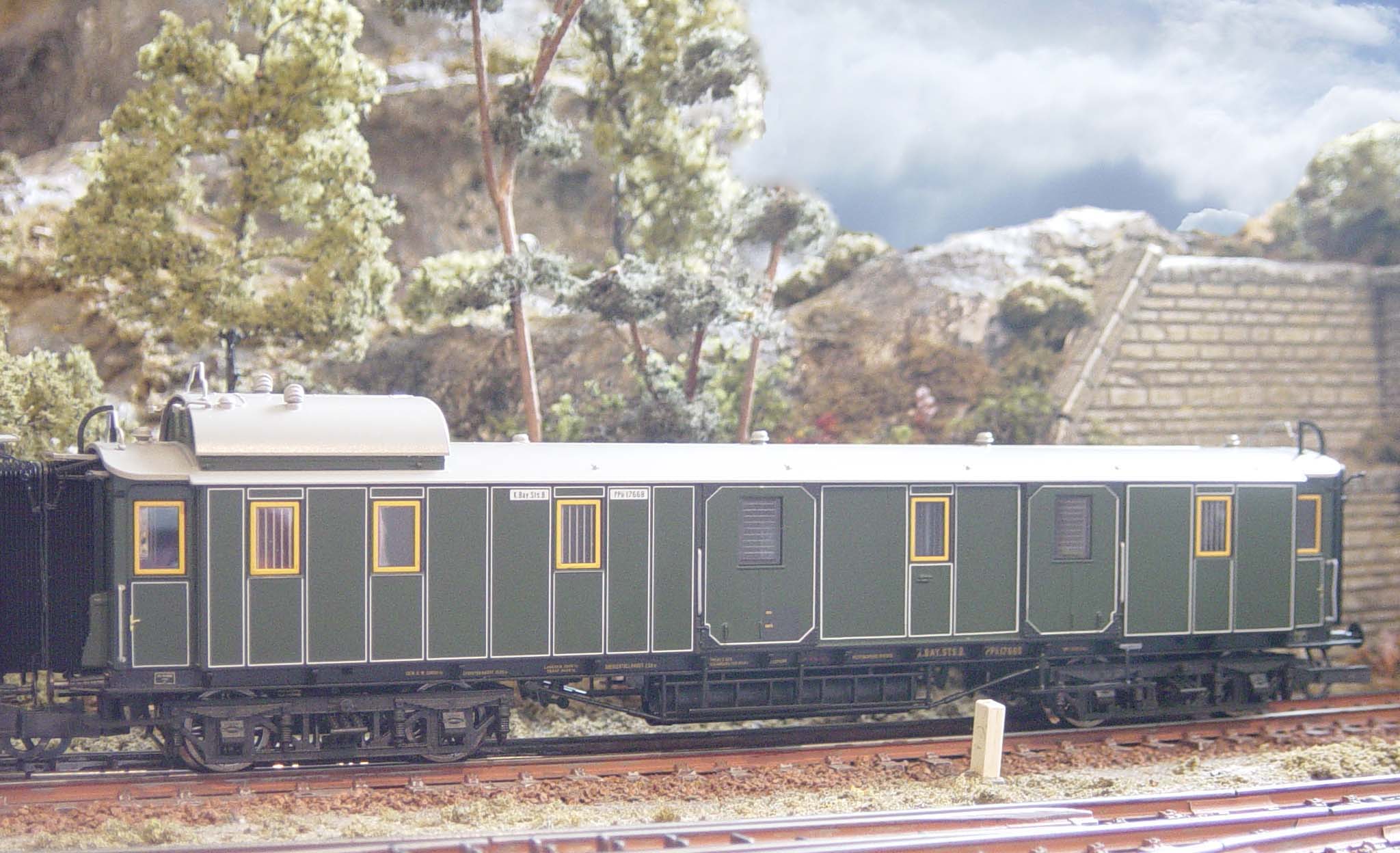 Frits Osterthun, 03.06.2005 (rev. 19.12.2008)